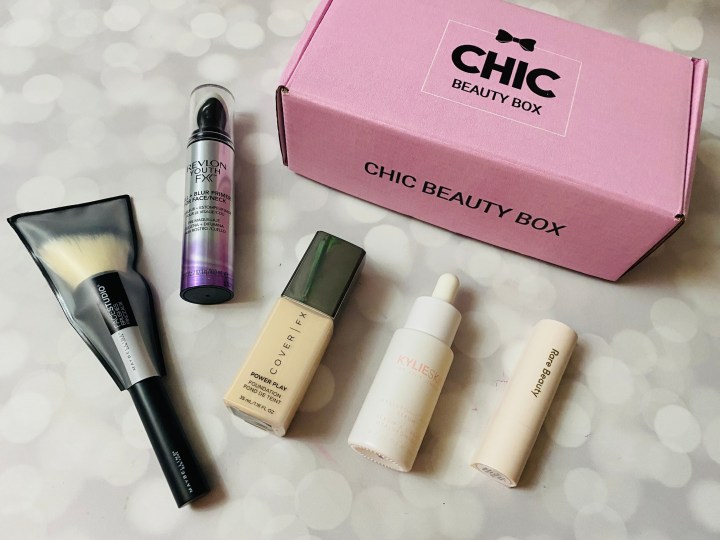 Spring is on the way, and the January/February Chic Beauty Box is brimming with makeup and skincare products to keep your skin dewy and glowing as we head into warmer months!
DEAL: Get 10% off your first box! Use the coupon code HELLOSUB at checkout.
CoverFX Power Play Foundation ($44 USD) CoverFX's foundation boasts long, comfortable wear that lasts all day without being heavy and thick. This foundation is now discontinued and heavily discounted but in general, their products are high quality. The problem with including foundation and other complexion products is that everyone's skin tone is different and not everyone will match this very light shade.
KylieSkin Hyaluronic Acid Serum ($28 USD) Sometimes when I open a box, while I plan on sharing my bounty with friends and family, there's an item that I absolutely call dibs on for myself. This month it's this KyleSkin serum, which is a brand I have always wanted to try. Love them or hate them, the Kardashian/Jenner family always has something interesting and I love Kylie's lip kits so I was curious to dive into her skincare. This is a HA serum with added niacinamide for brightness, rice water for soothing, and peptides. There's no added fragrance and the brand is vegan and cruelty-free!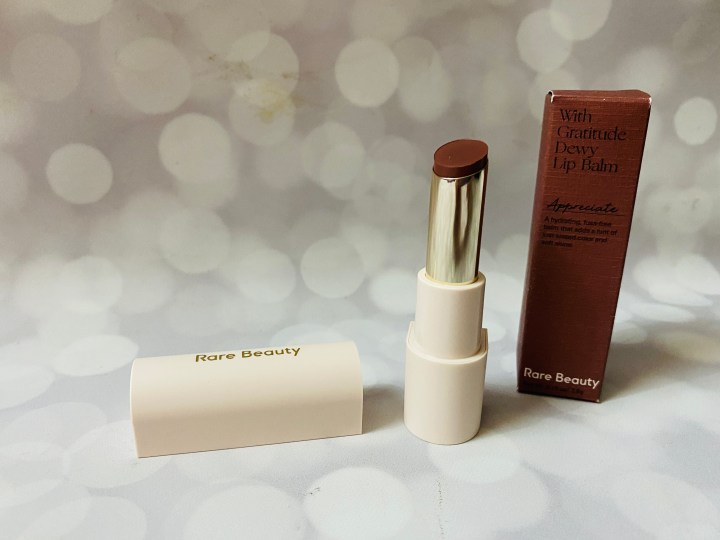 Rare Beauty Tinted Lip Balm ($21) I have the same comments regarding this as with the foundation – shades aren't universal. I never wear any kind of brown lip colour so while I was super excited to see a Rare Beauty item, I was really bummed that it was such a wrong colour for me. "Apprecation" is a cool brown shade. This will be gifted, but I'm disappointed!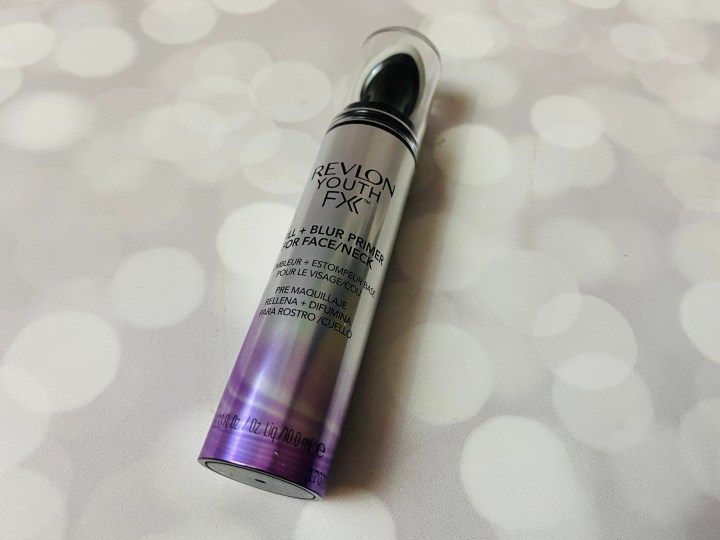 Revlon YouthFX Primer for Face and Neck. This primer is to soften lines on your face and neck, the latter being an area often neglected!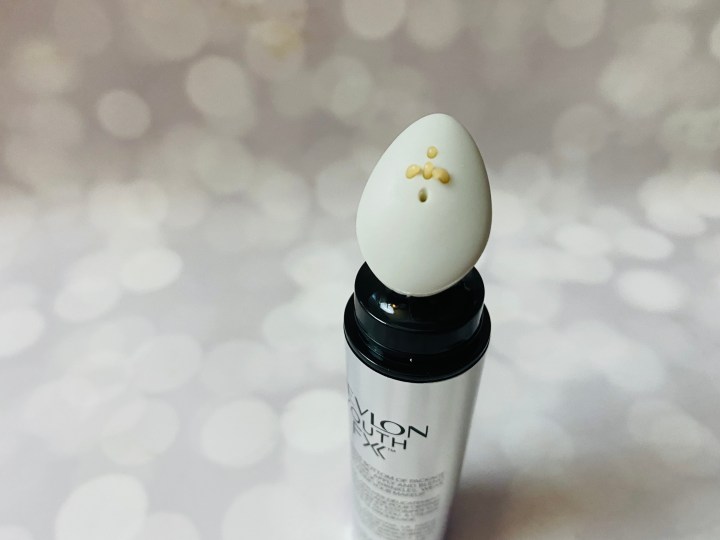 The dispenser allows for an even application.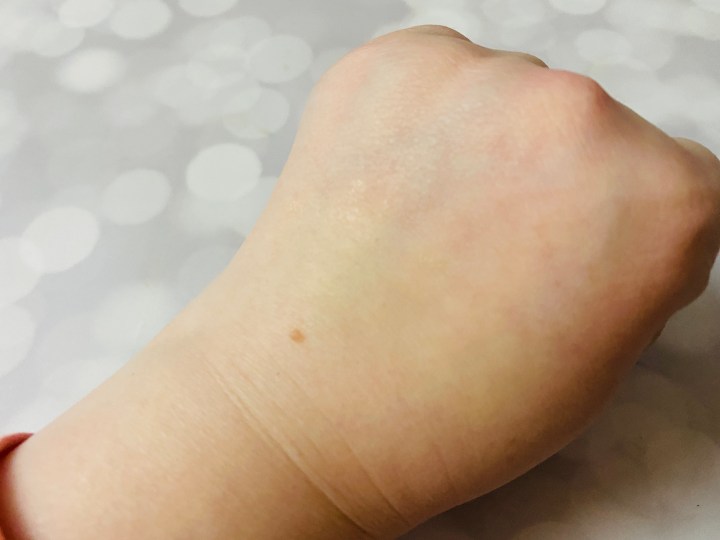 Surprisingly this primer actually has a yellow tint to it!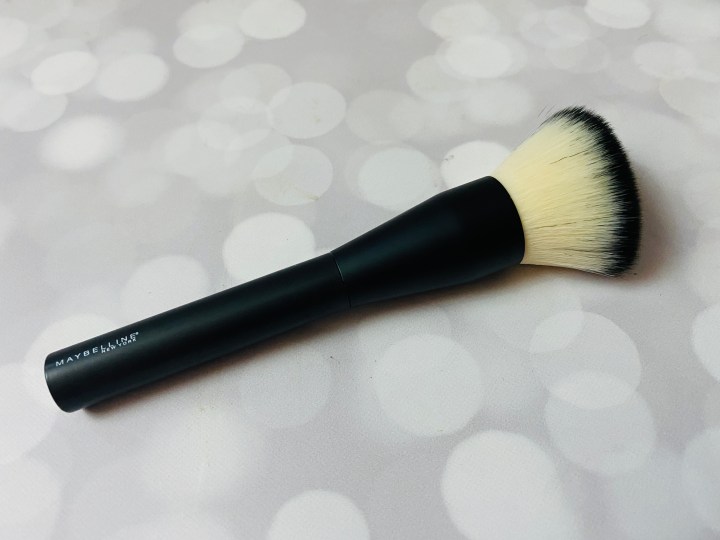 Maybelline Facestudio Foundation Brush. I LOVE that they sent us a brush to go with our foundation. This is a dual-fiber brush that is incredibly soft. The matte finish is sleek and stylish.
There were several interesting items in this box, like the primer and the hyaluronic acid serum. It's sad that the shades of the tinted lip balm and foundation are not for me – they would've really made perfect additions to a daily makeup routine. There's also a brush, which is great for applying foundation. All in all, this would've been an amazing box if they sent universal shades instead. I hope they consider that in the future boxes!
The information card breaks down the items you may find in your box – there are now different variations!
Chic Beauty Box is a bi-monthly subscription box that delivers high-end and low-end cosmetics to your door. They feature imagery of brands like NARS and MAC as well as Too Faced, Fenty Beauty, and Milani. The box is $34.99 CAD and you can also try a one-time box for $39.99.
What do you think of this month's Chic Beauty Box?