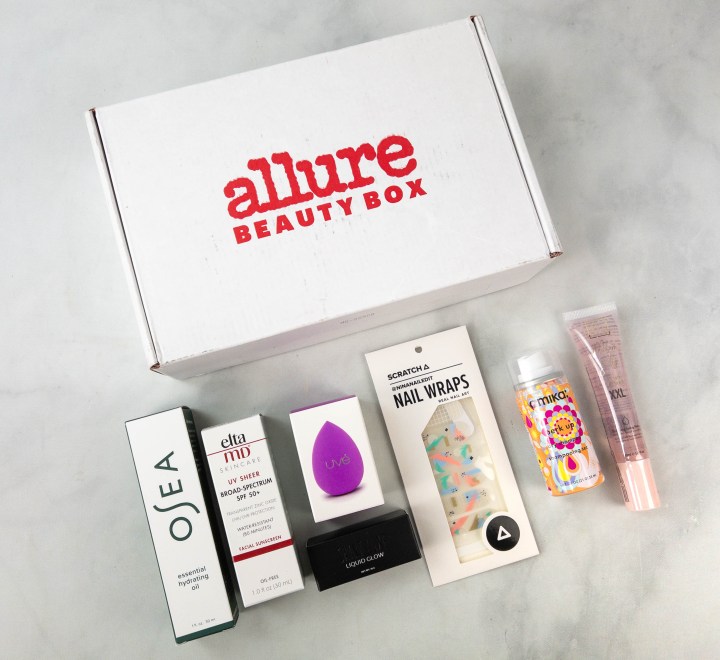 It's another jampacked box from Allure Beauty Box! The April 2022 curation included a range of expert-approved beauty products to give your beauty routine an overall glow in the time of spring. From the dewy long-lasting primer to the essential hydrating oil, this month's item selections provide you with fresh mornings and a light mood!
DEAL: Get a FREE Gift with your first box! No coupon needed, just use this link to subscribe!
FYI – you can see the full spoilers for the April 2022 Allure Beauty Box, in case you want to know all the variations.
To get your skin ready before anything else, here's The Beauty Crop Melon Jelly Dewy Primer XXL ($22). This primer keeps the skin soft and smooth, providing a polished canvas for makeup. It has a gel-like consistency that boosts the skin's radiance, whether you wear it over moisturizer or sunscreen or under foundation and concealer. One thing I really like about it is the refreshing watermelon scent and the fact that I feel like not wearing anything at all! It's so lightweight but still helps makeup to last all day! Since it is made with watermelon extract, which is rich in antioxidants, it helps minimize the appearance of fine lines and age spots. It instantly gave my skin a ready-for-makeup look. Plus, it's full-sized!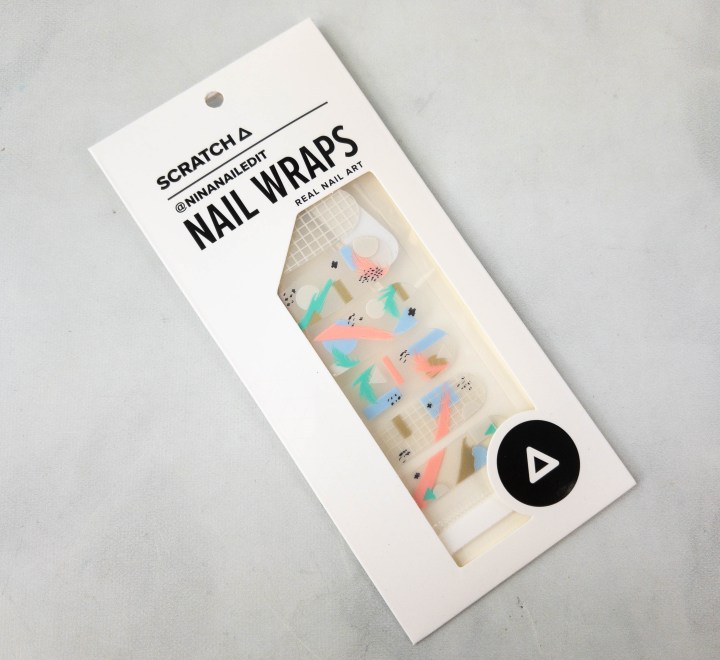 Aside from the skin, our nails also need a refresh in spring! Scratch Nail Wraps ($18) make it easy for anyone to achieve beautiful nail art without having to go to a nail salon (and ofc, they have a subscription). The one I received is a complete set of beach-inspired nail wraps on a clear base. You can apply them over your favorite polish color or alone. The pack even came in with an emery board to cleanly file away the edges of the remaining nail wrap. They are screen printed on a thin adhesive with 5-free polish inks. When applied correctly, these vegan nail wraps look like real nail polish. They stay longer than usual, especially when topped off with a clear coat. This product also comes in handy when you have a last-minute event to attend!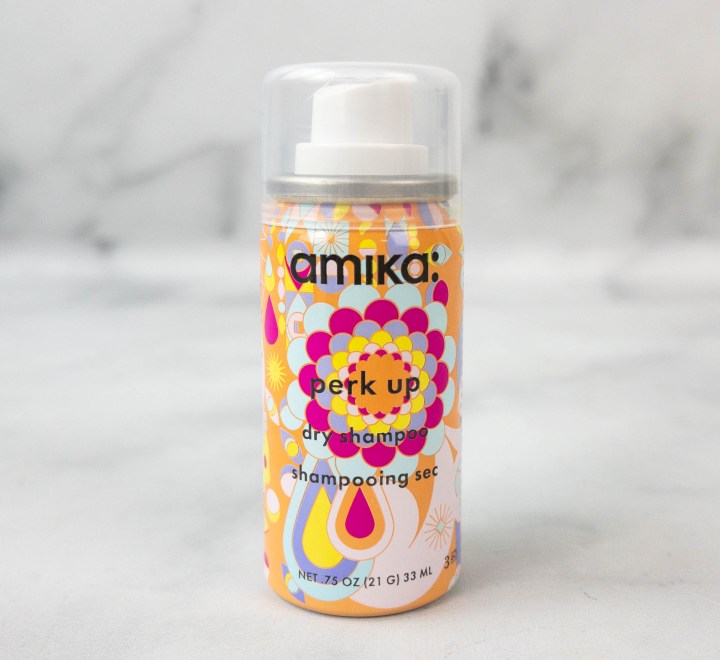 Greasy hair no more! Amika Perk Up Dry Shampoo ($5.85) locks up sebum from the hair and scalp, leaving the hair looking and smelling fresh! It also promotes healthy hair growth and adds volume to the strands. With vanilla, spicy-sweet clover, and fresh citrus scents, this dry shampoo is both invigorating and warm. It's suitable for all hair types and does not leave a white cast when used. Just spray at the roots and give it a good tousle to have another good hair day! I thought this one worked well for the post workout rough blowdry and then dry shampoo, too.
For a vibrant glow this refreshing season, they've included Saint Luxe Rose Gold Liquid Glow ($24). This concentrated cream is easy to apply and blend, whether you use it with a brush or just your fingertips. It can be used as a foundation base, mixed in with it, or even worn by itself! It also features a doe-foot applicator that makes highlighting a breeze. The shimmery rose gold hue provides my skin with a soft sheen. It's full-sized, enough to give my skin a glam glow for a month or two!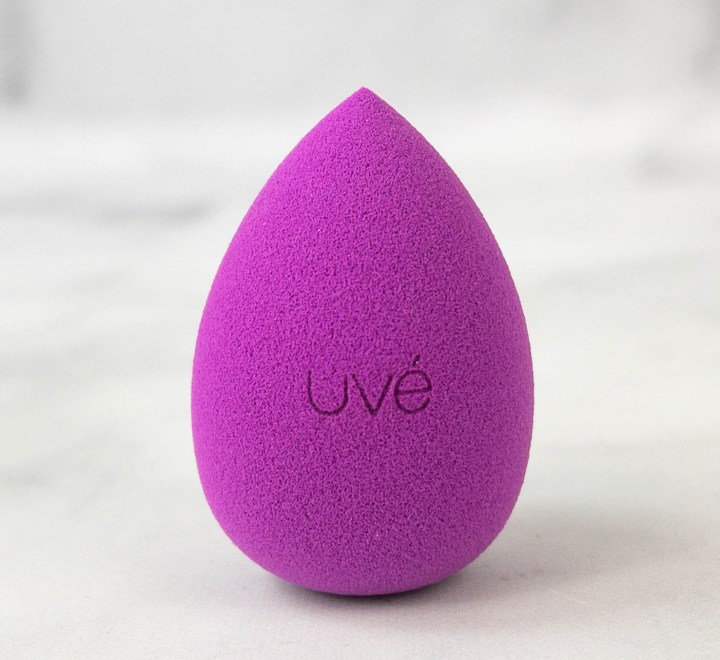 The next item in the box is a makeup tool! Uvé Violet Antimicrobial Makeup Blender ($19.99) can be used for buffing, blending, applying blush, contouring, and highlighting. The symmetrical sponge has a soft pointed tip that helps apply the products on hard-to-reach areas, like the side of the nose. It feels super soft on the skin, and I love that it's anti-microbial so I don't have to worry about my beauty blender causing breakouts.
Sunscreen is a must-have, especially if you're someone who spends a lot of time outside. EltaMD UV Sheer Broad-Spectrum SPF 50 ($19.20) is a great choice, it's an oil-free facial sunscreen with a non-drying formula that includes hyaluronic acid and transparent zinc oxide. It's ultra-lightweight, and I also appreciate that it's water and sweat resistant for up to 80 minutes. If you're looking for a fragrance-free and dye-free sunscreen, this is it. It doesn't leave a white cast, and there's no greasy residue either.
To cap off the box is Osea Essential Hydrating Oil ($68). The first thing to notice is that it comes in full-size, which is great! The only bummer is that Allure advertised this as available if you subscribed in March, and then changed the date. Recommend avoiding ABB fomo and just subscribing if they're going to drop goodies like this one – I think it's a real score, especially given how much I personally love this brand. This beauty product has anti-aging properties, which help diminish visible lines and wrinkles. With a nourishing blend of eight essential oils, including jojoba and macadamia oil, it hydrates the skin and gives it a radiant glow! It also has vitamin E, which acts as an antioxidant and protects cells from any damage. It restores radiance while also plumping the skin without the oily feeling! I was happily surprised to find that it has that nice ocean-ish Osea scent, too.
This month's Allure Beauty Box is another fantastic curation! Most of the products are light, refreshing, and perfect for spring. As promised, there were several full-sized products in the box and they are all high-quality. If I have to choose a favorite, it would be the dewy primer because it has a great consistency and texture that helps me prep my skin for makeup, not to mention it has a refreshing watermelon scent. Even without the price of the nail wrap, the retail value of the box is about $177. It's a ridiculously good deal for a monthly box that costs $23! I'm hoping to see more like this from Allure – and fewer box variations, so that all subscribers can get wow boxes!
Monthly boxes also include a booklet with brief descriptions of the items. Here's a closer look: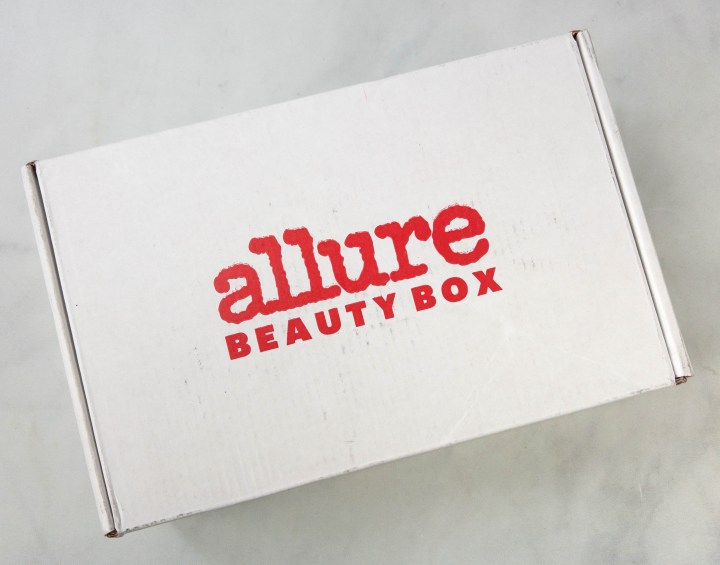 Allure Beauty Box is a monthly beauty subscription service that sends 6 or more beauty products (at least 3 of those will be full-sized) with a value of at least $100+ and is curated by the editors of Allure Magazine, who choose and test the products themselves. Allure Beauty Box is $23 a month or sign-up for a year and the price is closer to $21 a month. There are sometimes sponsored products in the box, plus you'll be eligible for special discounts on Allure editors' favorite luxury products and limited-edition boxes. Allure's beauty subscription box took home first place in our 2021 readers' choice list of best skincare subscription boxes!
If you are a new member then your products may be slightly different, but continuing subscribers should not receive the same product twice.
Have you tried Allure Beauty Box yet? What did you think of this month's box? Let me know in the comments!