Personal styling services like Stitch Fix Kids take the hassle out of shopping for kid's clothing. You can pick styles and sizes without setting foot outside, and it's as easy as creating a profile and sharing what the kids love and what doesn't. A stylist will curate a fix brimming with the best clothing pieces from their exclusive labels and favorite brands!
My daughter is fond of cute, colorful, and glittery stuff, especially UNICORNS. She's head over heels with them, and she absolutely knows her style. We're so glad to have Stitch Fix Kids, which incorporates inputs like these when picking out clothing pieces for her! Check out the unicorn-themed clothes and other cute clothing items featuring sequins, glitters, florals, and more from my daughter's fix: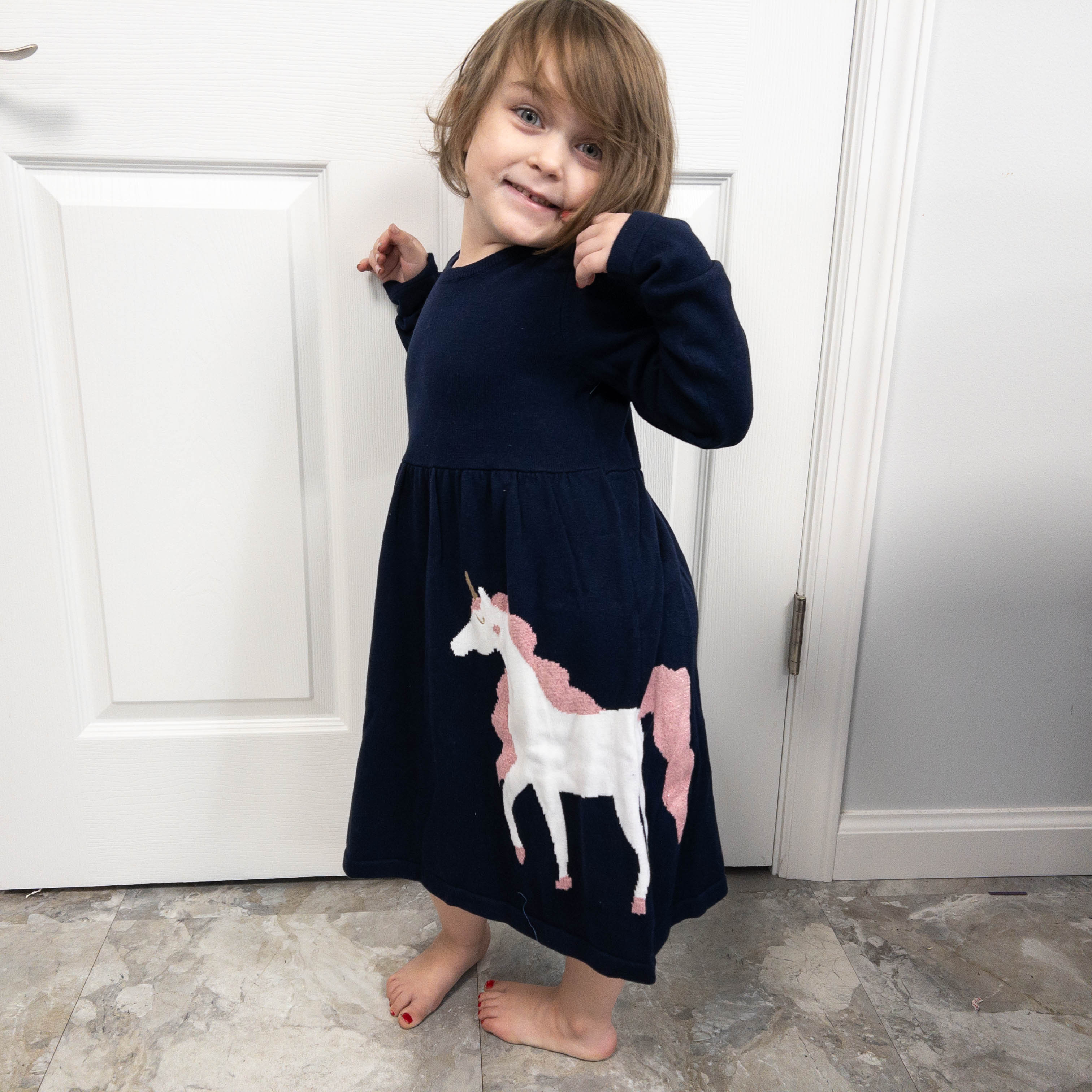 She's smiling from ear to ear about her new unicorn dress, which is undoubtedly cozy. The navy blue base dress looks simple, but the unicorn added so much cuteness to it. This super-soft dress prioritizes comfort and style at the same time!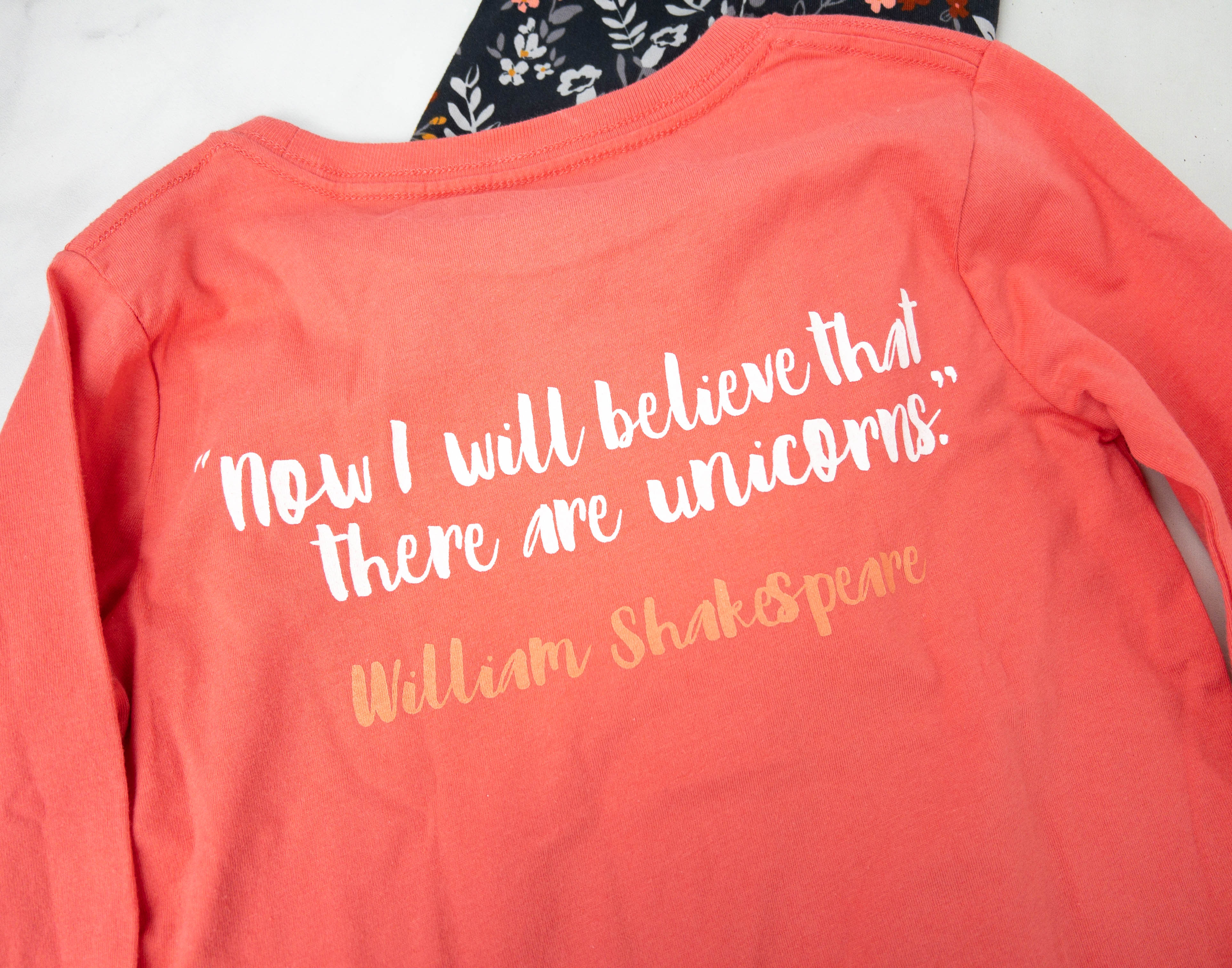 Another adorable unicorn item from Stitch Fix is this red-orange pullover! At the back, it has a quote from William Shakespeare:
Now I will believe that there are unicorns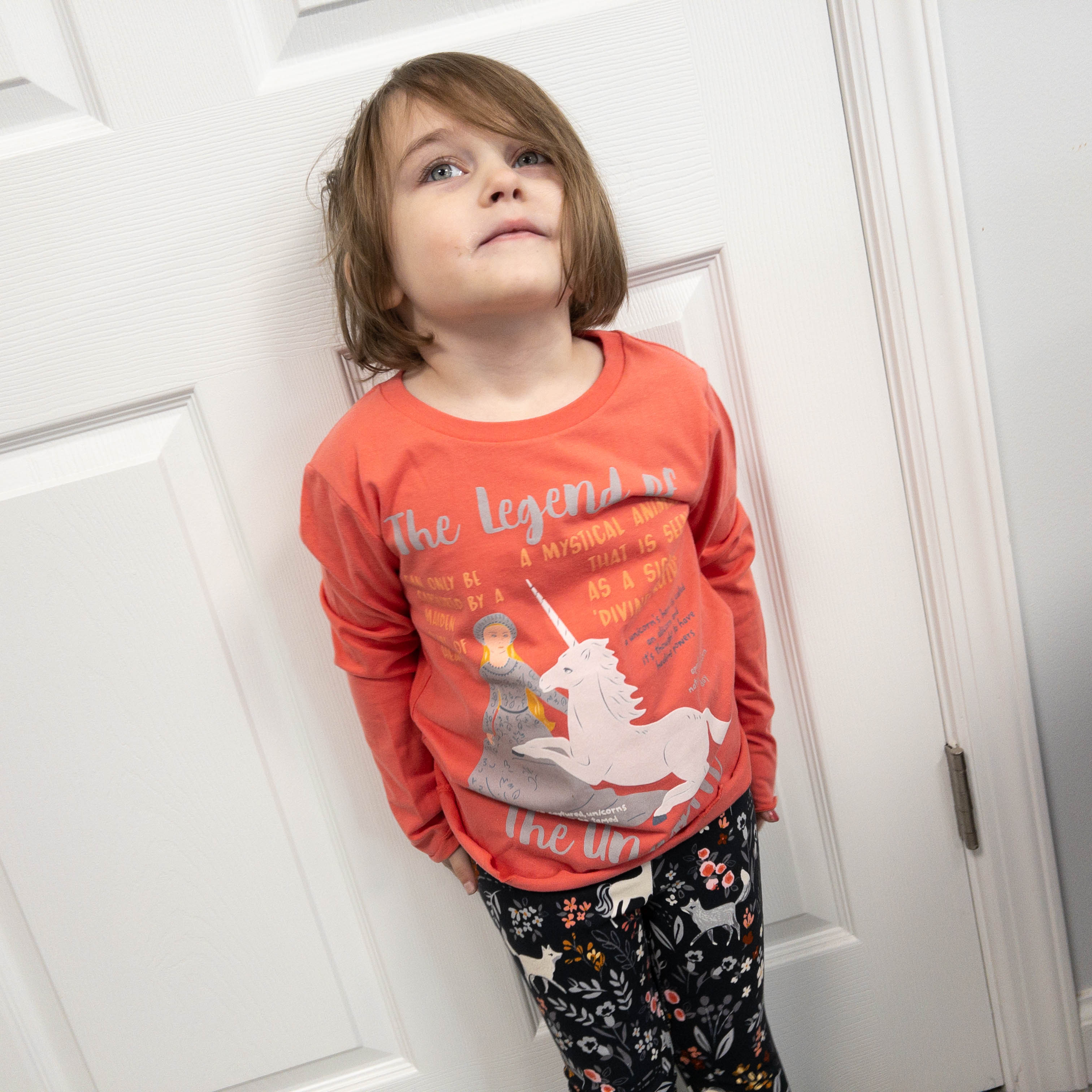 The front part of the long-sleeved top features a princess and a white unicorn! There's also a text that tells "The Legend of The Unicorn". What's the best thing to pair with a cozy pullover like this? An equally cute pair of leggings! My daughter loves the floral patterns and animals all over her new leggings and I couldn't blame her. These two clothing pieces make a lovely pair and they're also perfect to wear when she's playing or moving a lot.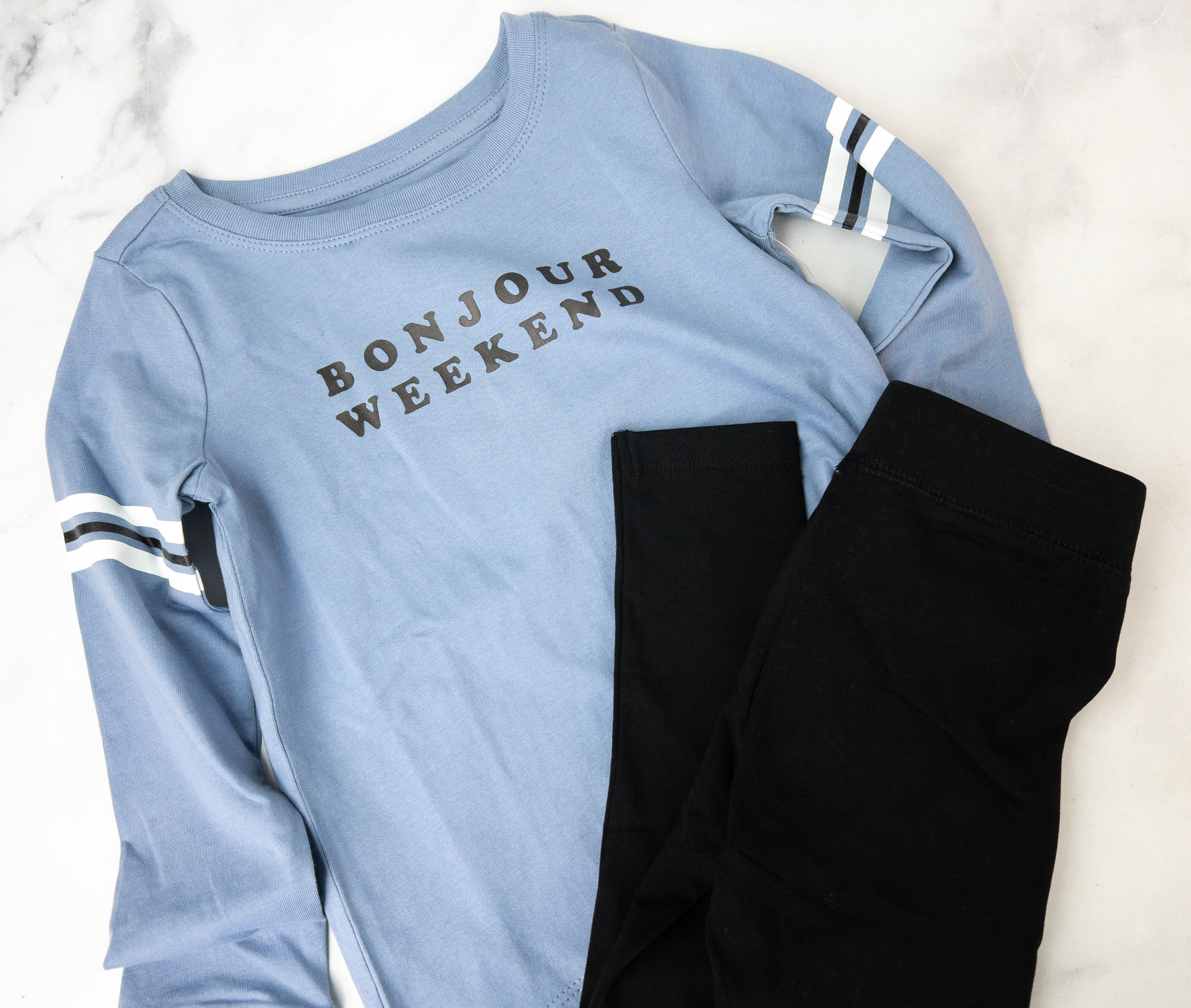 Here's another cozy pullover and leggings pair in my daughter's fix! They look simple yet sporty, with a dash of shiny sequins that my daughter loves.
The powder blue sweatshirt gives the right amount of warmth when worn and looks pretty cool with the text "Bonjour Weekends", printed on the chest part. There are also black and white stripes that extend through the arms for added details. For the bottoms, my daughter received quite thick (but not much) black leggings that are very comfortable to wear, designed with a sequined butterfly on both knees.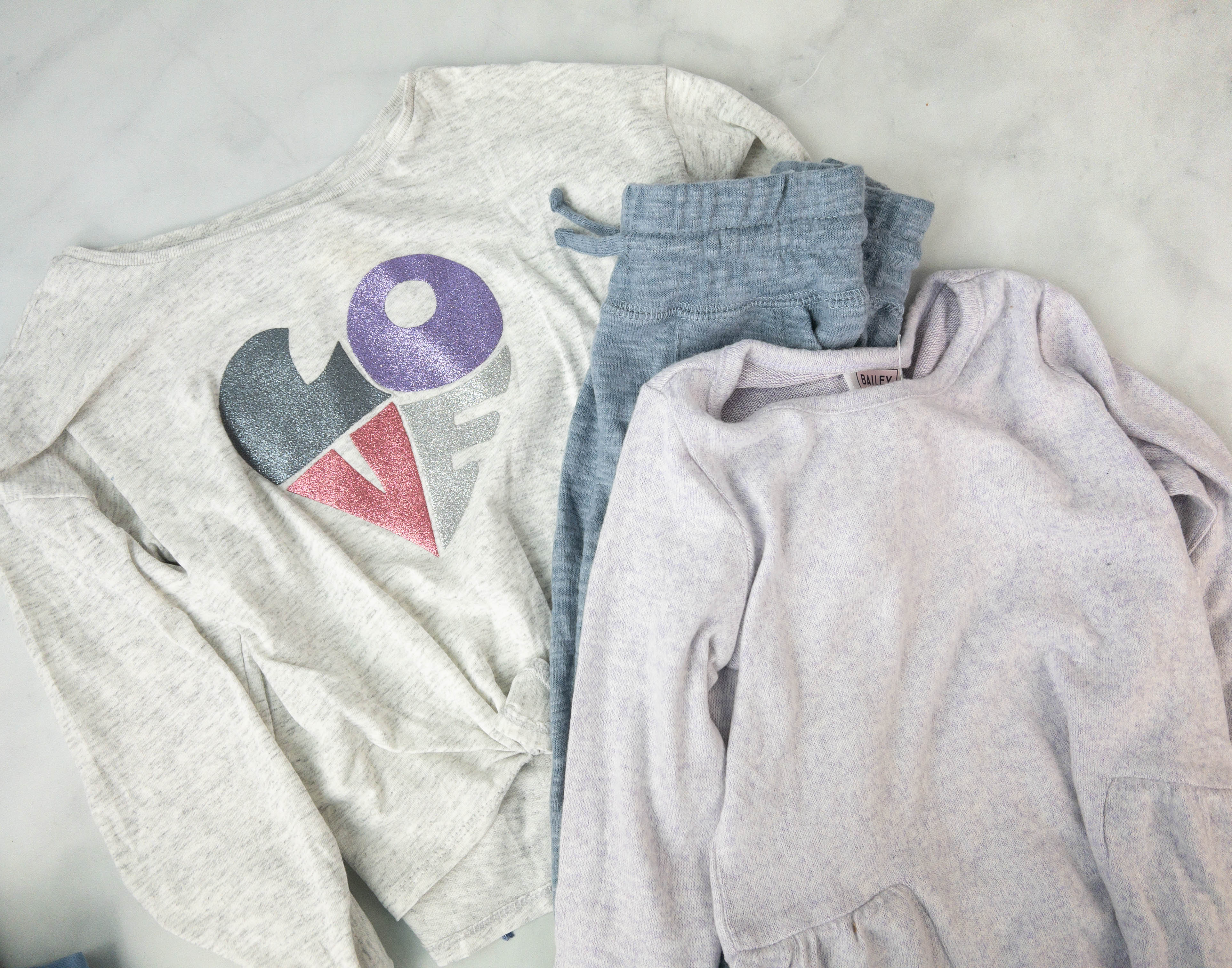 Three more gray-colored clothing items are included in this fix, and they are all ideal to wear when playing outside. There's one long-sleeved top with a LOVE print that looks cute with glittery effects, plus plain jogger pants and a simple dress. I love how soft these clothes are!
My daughter also adores floral dresses, like this one featuring daisies! The light shade of green just looks so refreshing. The flutter ruffle details over the shoulders also added flair to it. Paired with flats or sandals, this dress can be worn in the spring!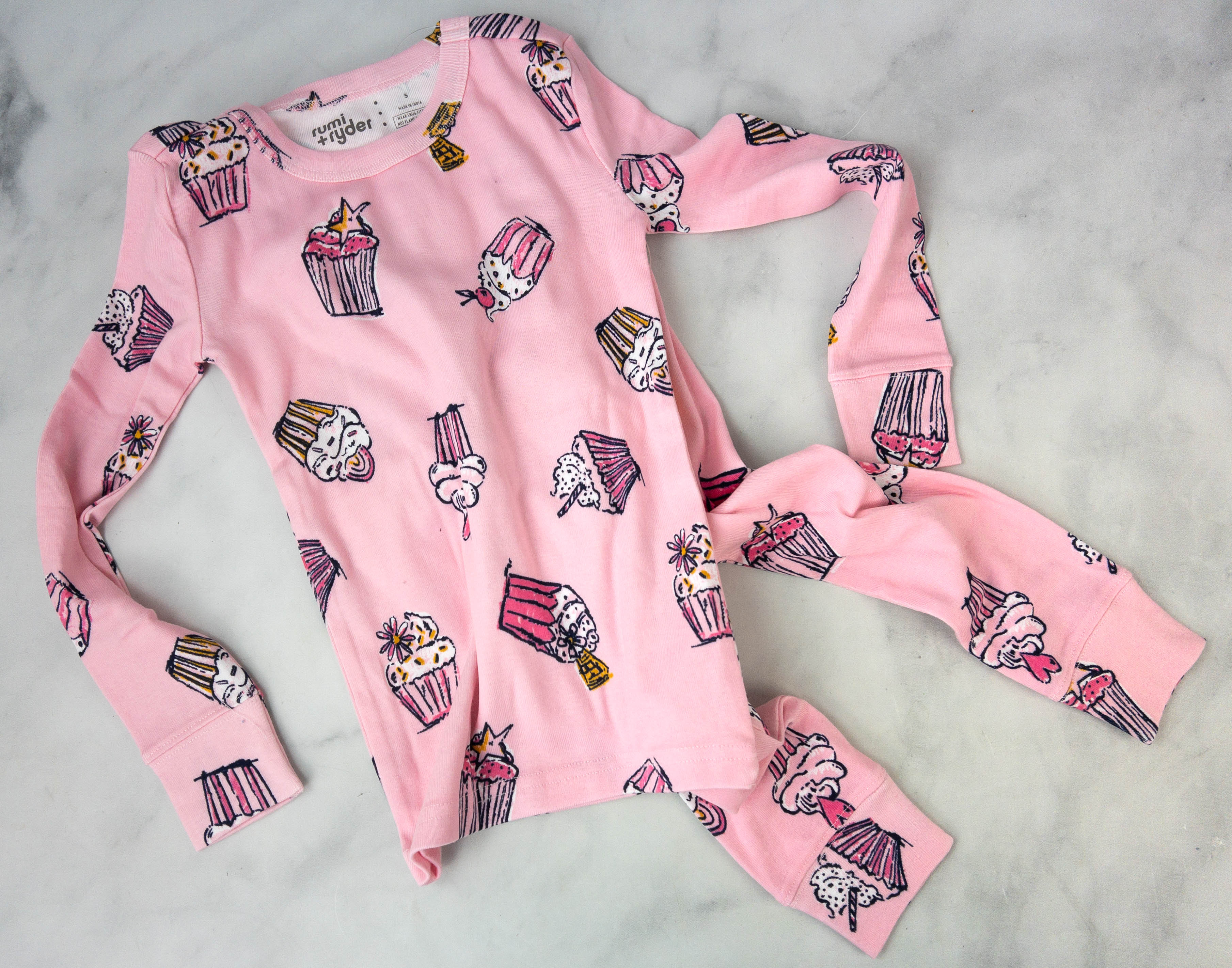 This pajama set is so girly and so cute! It's in pink and filled with cupcakes prints all over. The top is long-sleeved to keep her warm on cold nights, while the bottom has elastic cuffs. Both are made with soft and stretchy fabric, making them the perfect sleepwear for my daughter.
Stitch Fix's ability to select the best clothes based on my kids' preferences is one of my favorite aspects of the service! I appreciate how they accommodate requests when choosing the pieces, like how we've received unicorns in my daughter's fix. There's so much to love from this fix! My daughter can't get enough of her unicorn-inspired clothes, and that's what matters most to me.
Stitch Fix Kids is a personal styling service for kids' clothing ranging from sizes 2T to 14. At a $20 styling fee for each box, you'll get 8 to 12 items with retail prices ranging from $10 to $35 when it is shipped to you. You will be asked to share some styling preferences first when you sign up for this box so that the items included will be curated accordingly. If there are clothes that don't fit your child, you can always return them by the return envelope included in the box. If you do decide to keep all of the items, you will get 25% off on the whole box.