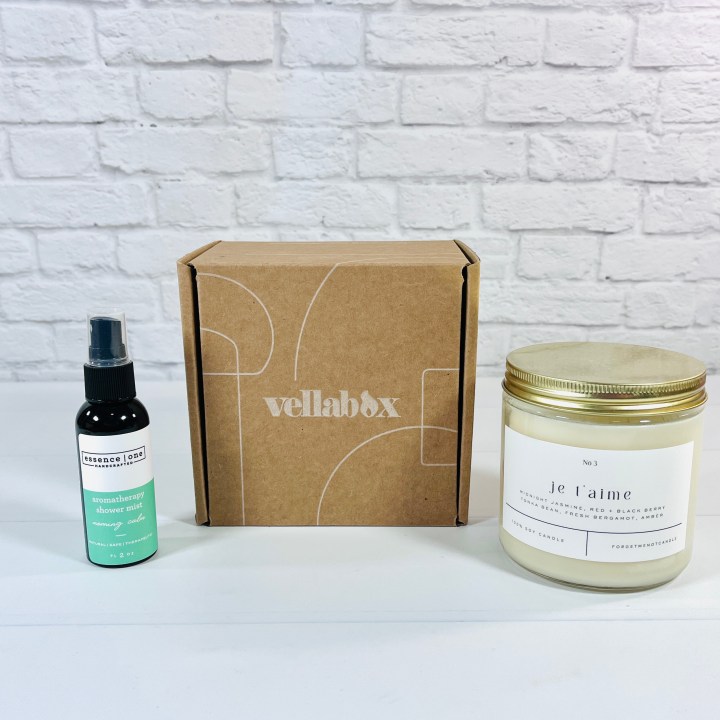 My February Vellabox arrived, and there were three different candle scents sent and I received the fragrance for those who are fans of floral. I also received a scented shower spray for the bonus gift. I am reviewing The Vivere Box, which comes with a 16 ounce candle and is $38 a month.
DEAL: Save 50% on your first box! Use coupon code HELLOSUB50.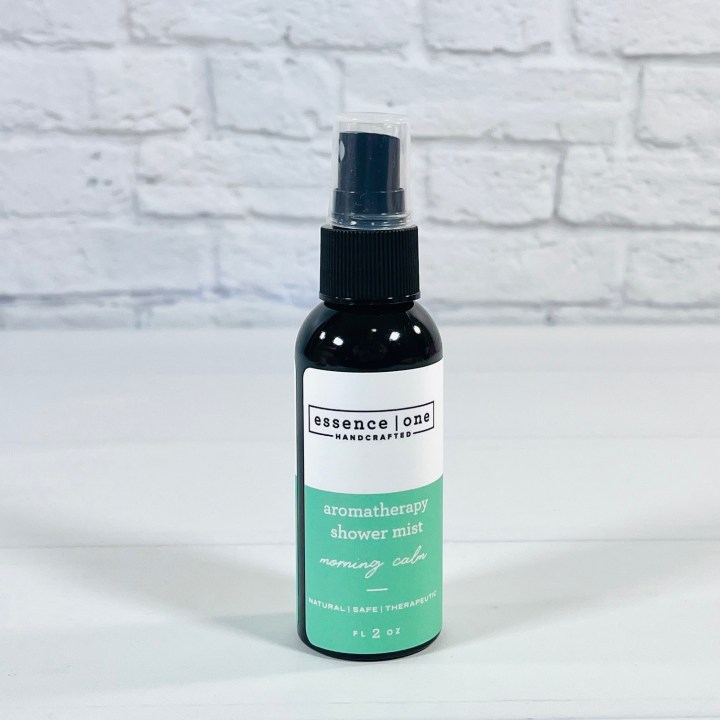 Essence One Aromatheraphy Shower Mist in Morning Calm ($12) This was the product I didn't know I needed and now I am in love. It's a shower mist made of water, ethyl alcohol, glycerin, and a blend of essential oils including spearmint, bergamot mint (what?), and patchouli. I thought I had heard of all of the essential oils but bergamot mint was new one to me! I spritzed this into my shower steam and then took a deep breath of that minty/citrusy/patchouli-y fragrance and it was beautiful. My bathroom even smelled like this spray for an hour or so afterward. I need this to come in a huge bottle like Windex.
Forget Me Not Candles je t'aime Soy Candle ($27) Vellabox lets customers choose their scent category and while I would normally go for Woodsy, I received the Floral candle of the month. Je T'aime has scent notes of jasmine, bergamot, amber, and berries. The burn time says around 110 hours although 80 is probably more realistic based on wax burn rates. This candle is made with soy wax and phthalate-free fragrance oil. I really like the scent, it is sweet and fruity. I burned it for a couple of hours and I didn't really notice much scent so this is one of those candles that's perfect for people who are sensitive to strong scents.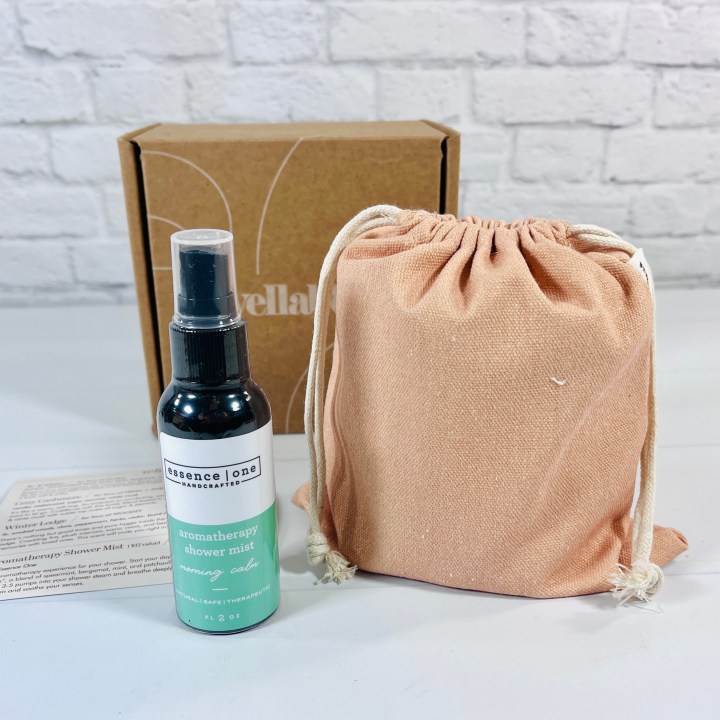 I thought the candle I received smelled really nice, although I didn't detect much throw while it was burning, so I would suggest it to anyone who likes the ambiance a lit candle provides. It smelled great when it was cold, such a pretty scent! I also discovered that I loved the bonus item, I need more of that in my morning shower!
Below are some more box opening pictures as well as the product information card, which described the other two candle scents.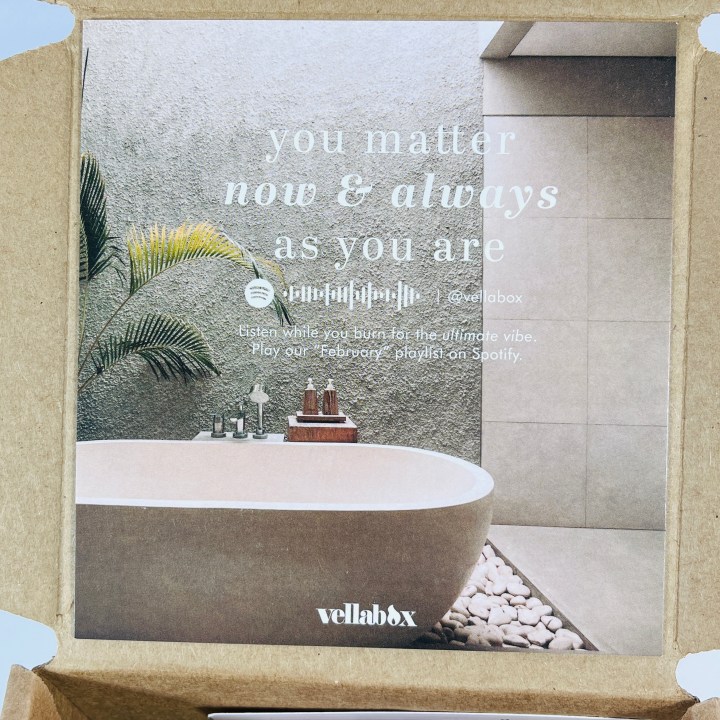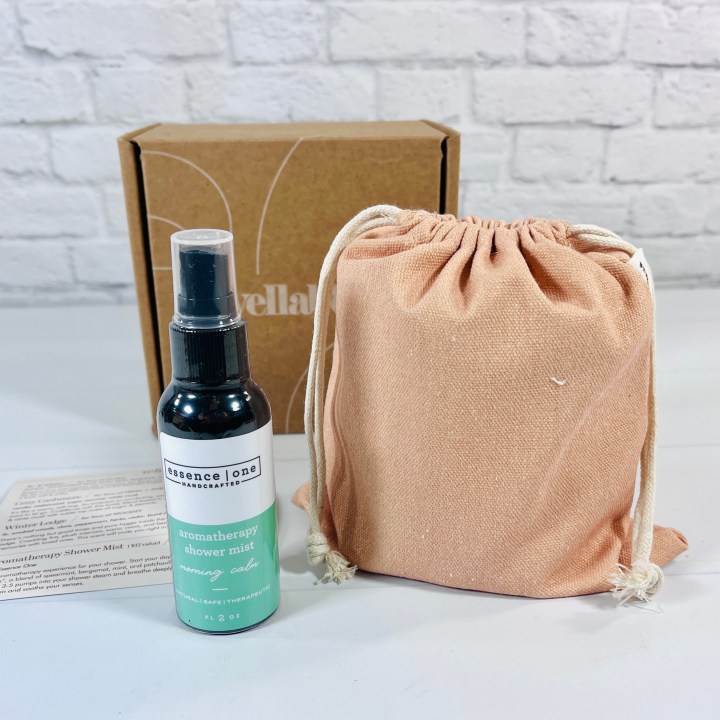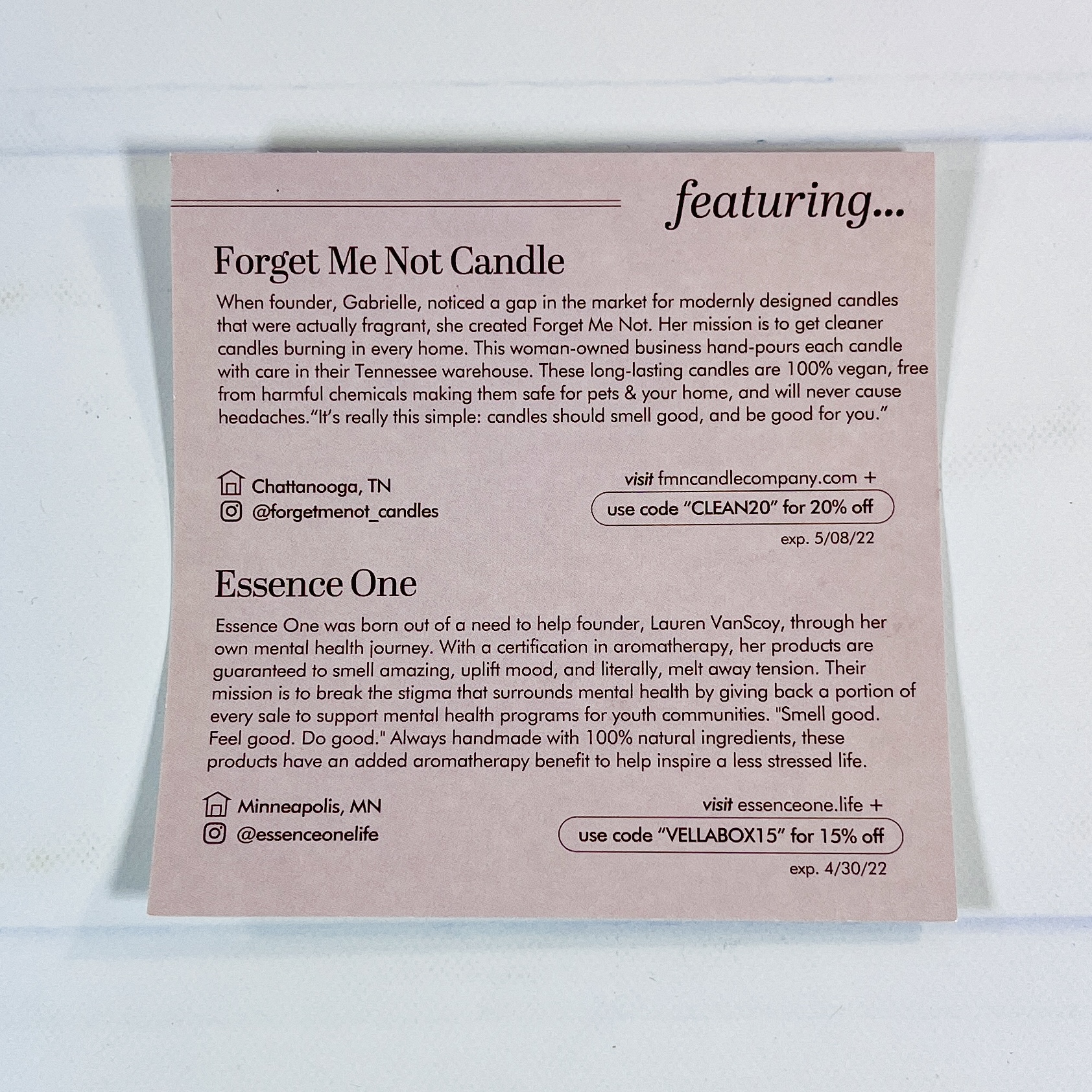 Vellabox is a monthly natural candle subscription box. The candles are always in seasonally inspired scents and are created by the finest American artisans. Each box features a different candle brand. The candles are from small businesses and are made of all-natural wax, cotton braided wicks, and premium fragrance oils. Vellabox also includes a surprise lifestyle gift in every box. There are three boxes to choose from based on size. When you sign up for Vellabox, you need to choose which size candle you prefer and you can also pick the scent group you prefer. You can choose from The Lucerna Box ($18) which includes a 4 oz candle monthly, The Ignis Box ($28) with an 8 oz candle monthly, and The Vivere Box ($38) with an 16 oz candle monthly. Each level receives a bonus lifestyle gift and shipping is included to the US, and all have great discounts for longer-length plans.
The Vellabox candle subscription box made the list in our 2022 readers' choice picks of best home and decor subscription boxes and as a favorite affordable subscription!
What do you think of this box?