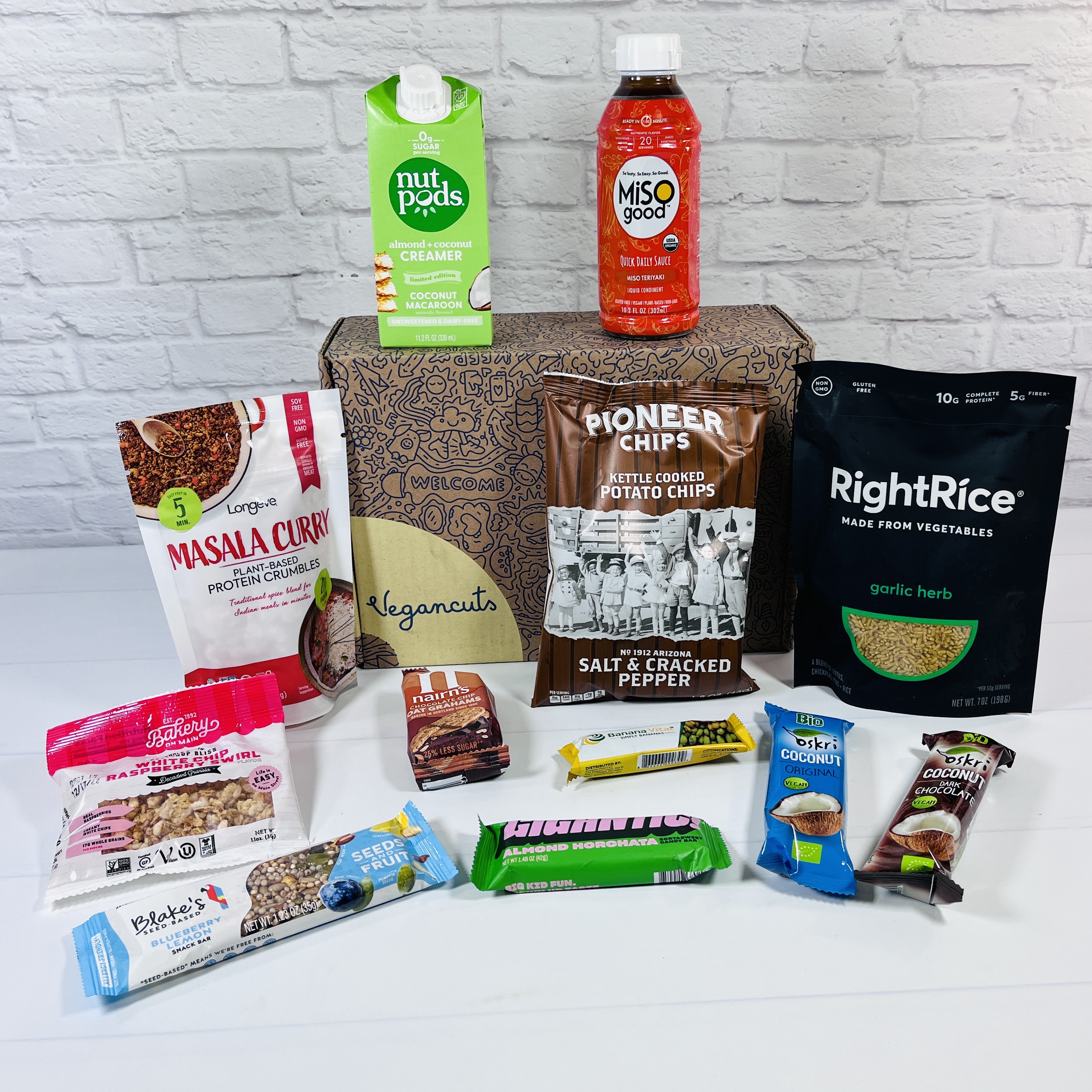 The February 2022 Vegancuts Snack Box delivered not only snacks but a couple of items that can be used as meals, like a sippable soup and ground meat replacement. There was a good balance of sweet and salty – read on to see what I received!
DEAL: Use the coupon code hellosub to get $5 off your first box on any Vegancuts subscription! It can only be used once per customer, but it can be used on multiple subscriptions at once so long as they are in the same transaction.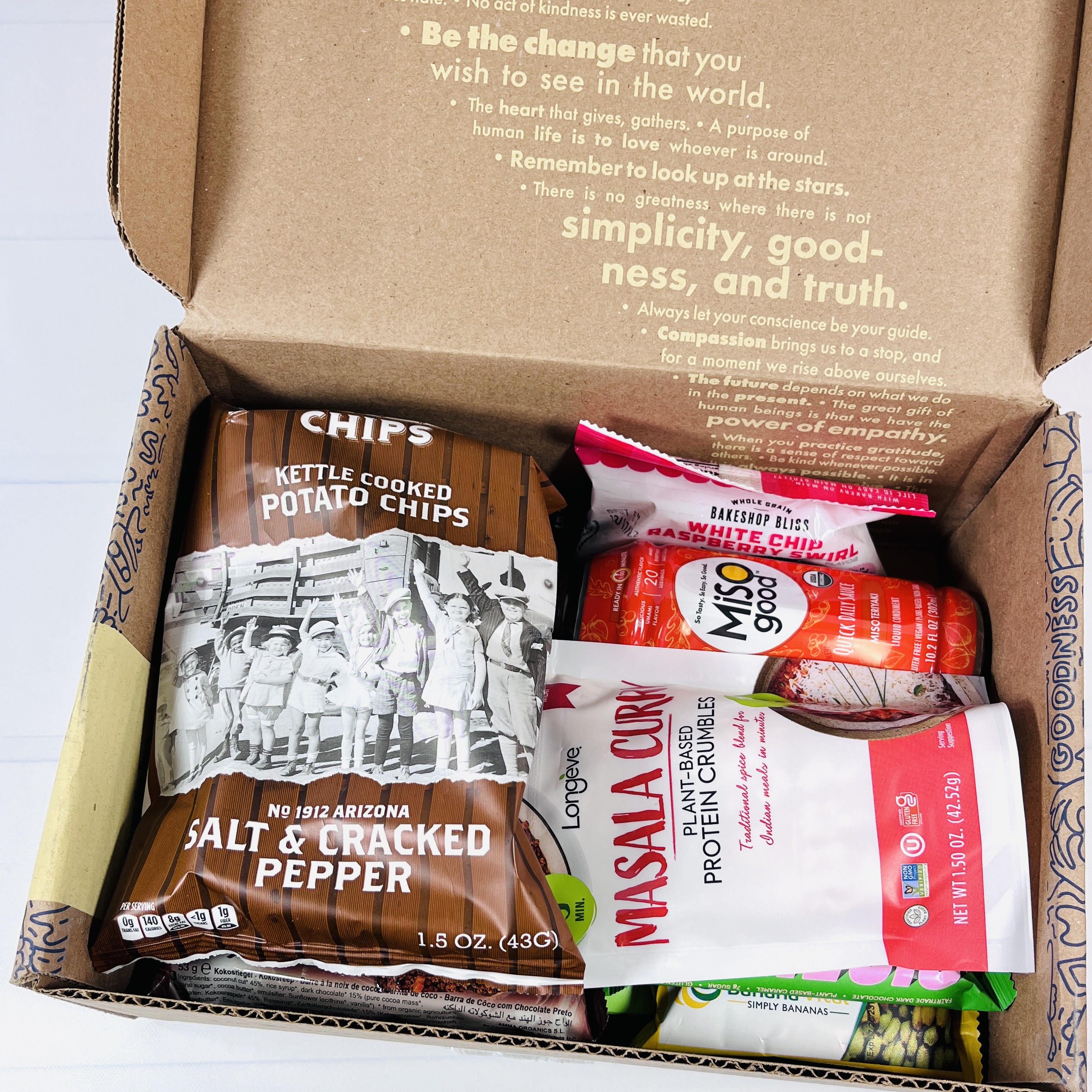 Packed as always!
I received a card telling me proceeds from this box will go to Morningside Farm Sanctuary.
The theme for the February box was Snacks and Meals to Steal Your Heart! Check out the website for additional savings when you order full sizes from the featured brands. Please note that some items may vary from box to box and substitutions may be made.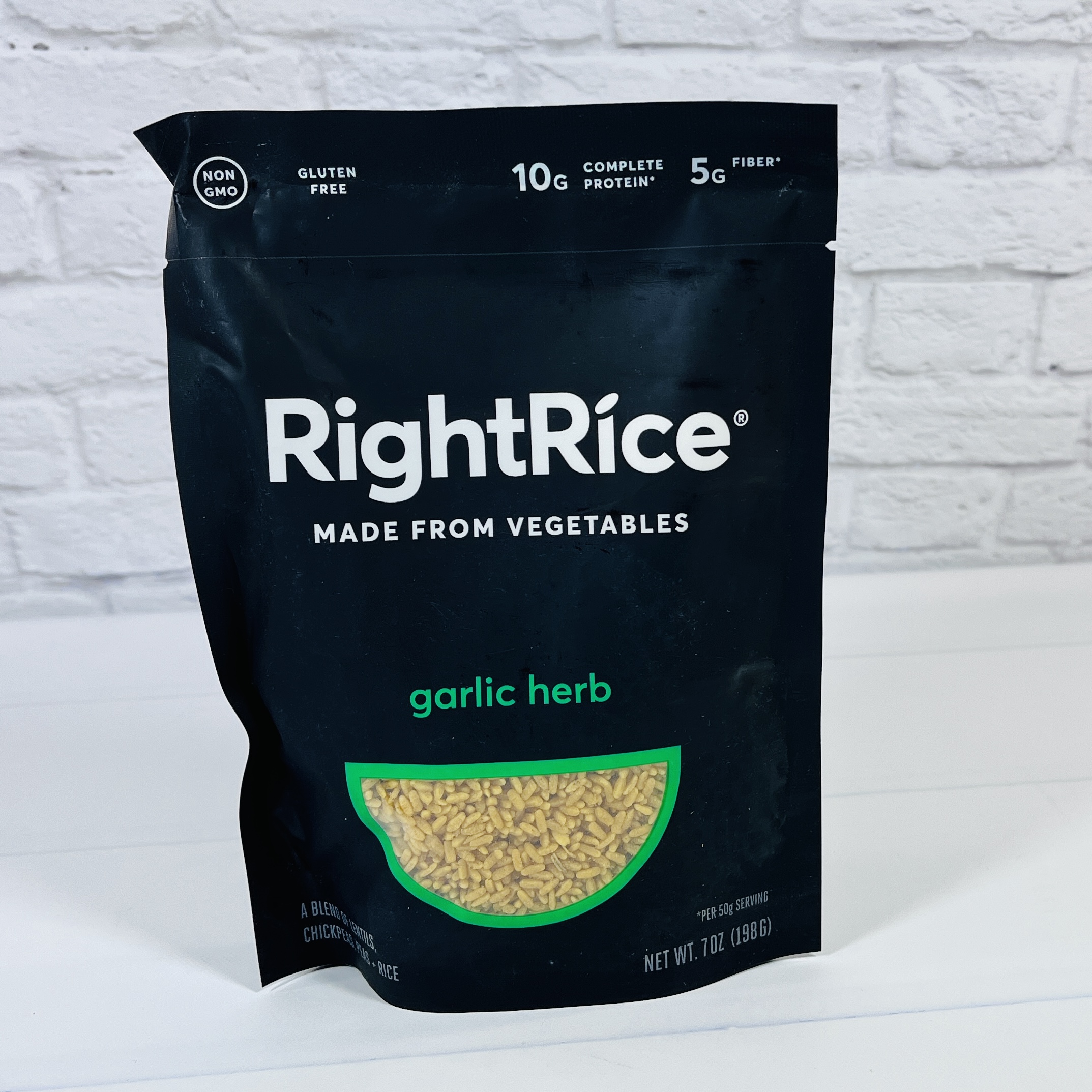 RightRice Garlic Herb ($4.33) Generally, when I serve rice, it's going to be covered in sauce or in a recipe so I haven't tried this yet, I think I will hold out until I have a less flavorful entrée to serve with it. It's made of lentil, chickpea, and rice flour to give it extra nutrition over regular white rice. This flavor also has added spices and seasonings and the nice thing about it is that it cooks in less time than white rice, 12 minutes vs 20 minutes.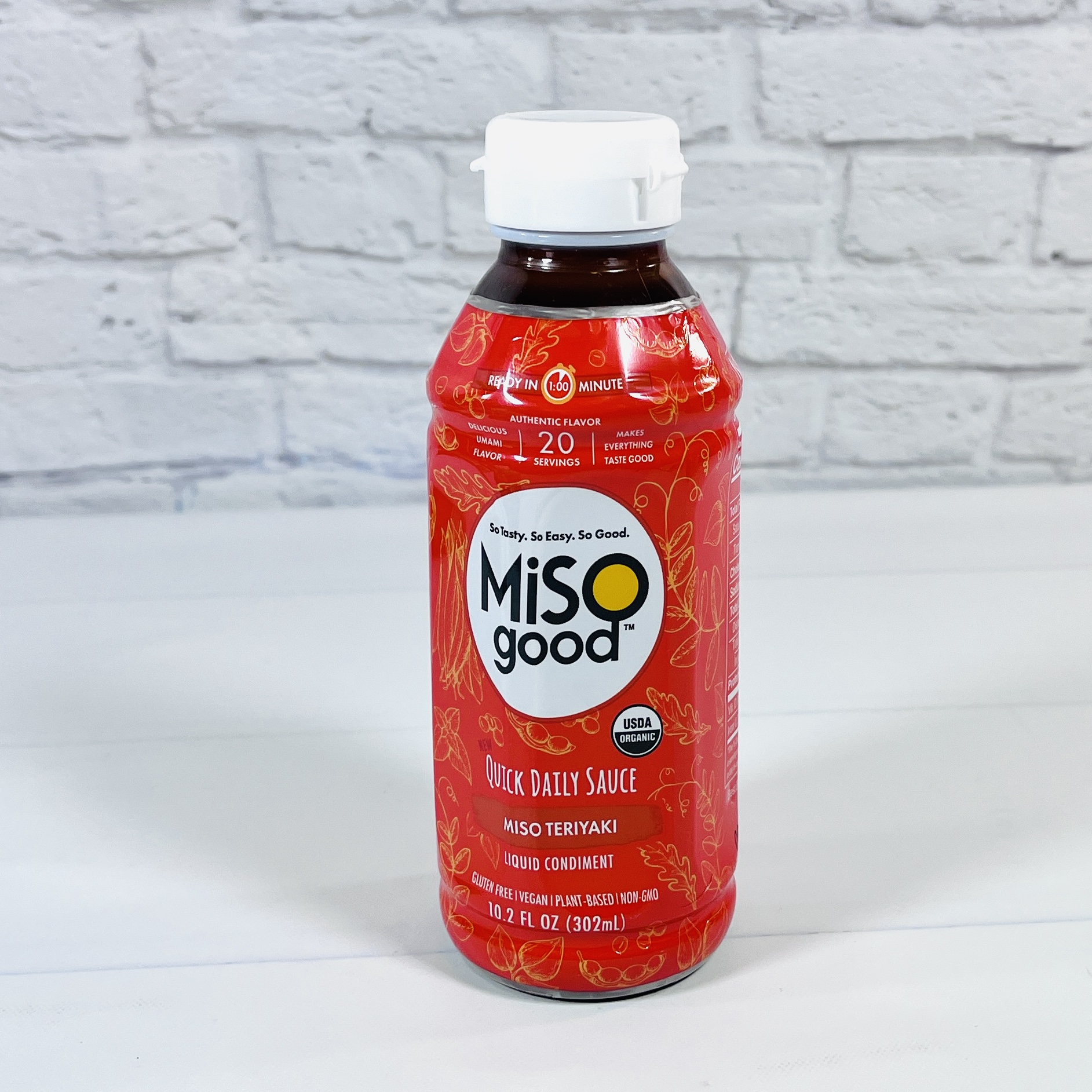 MiSOgood Soups Miso Teriyaki Liquid Condiment ($9.99) Subscribers could have received a soup rather than this condiment, which is good for 20 servings. The brand's website actually said you can turn this into soup by adding a tablespoon to some water or use to flavor the protein or vegetable of your choice. I mixed it with hot water and it was a sweet, smoky version of miso soup, and made for a tasty light snack, although the sodium is rather high.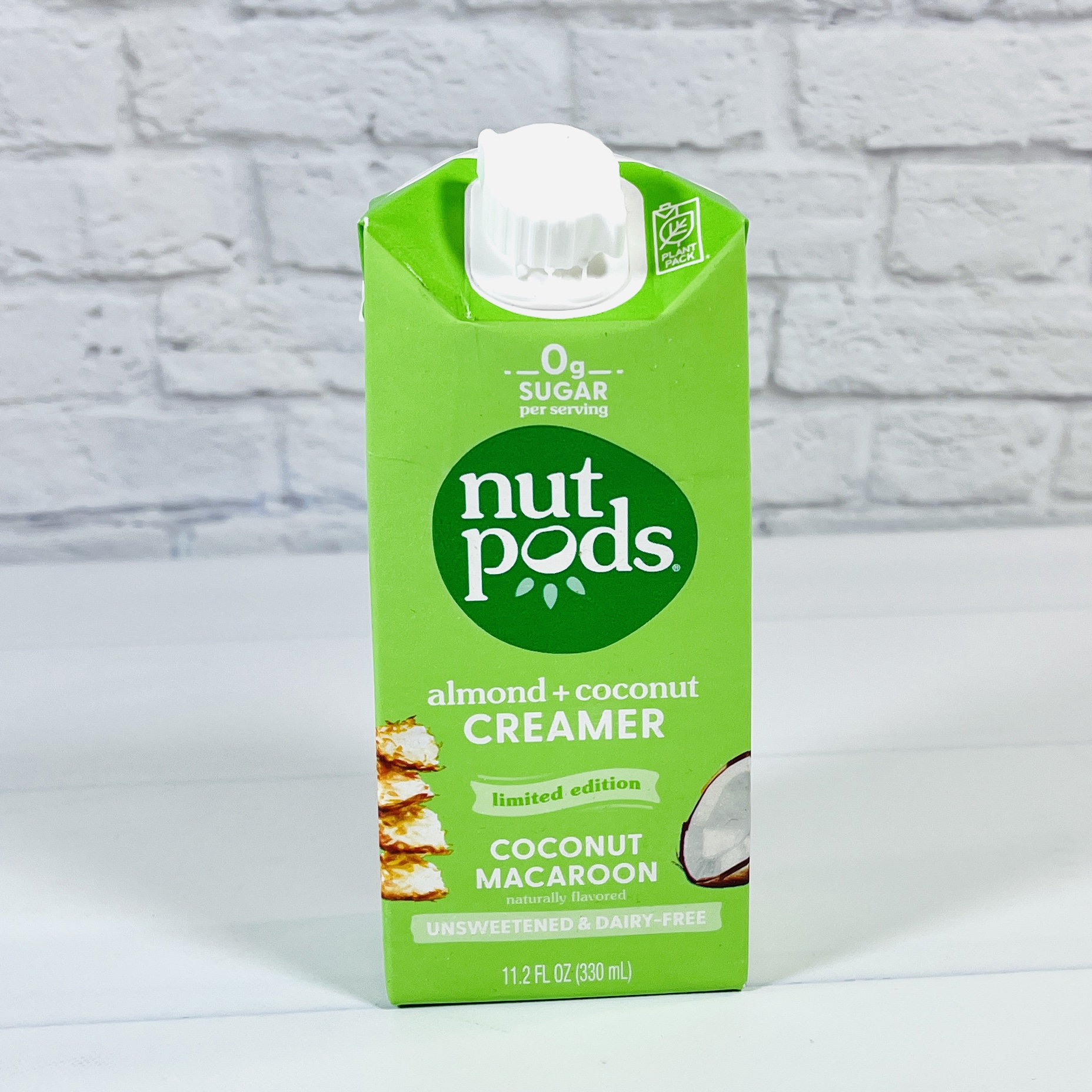 Nutpods Coconut Macaroon Almond + Coconut Creamer (My local store sells this for $3.58) This looks interesting – it's an almond and coconut creamer that is supposed to taste like coconut macaroons! I don't really drink coffee and my husband takes his plain but I'm tempted to throw this with some cold brew in a blender for a frappe!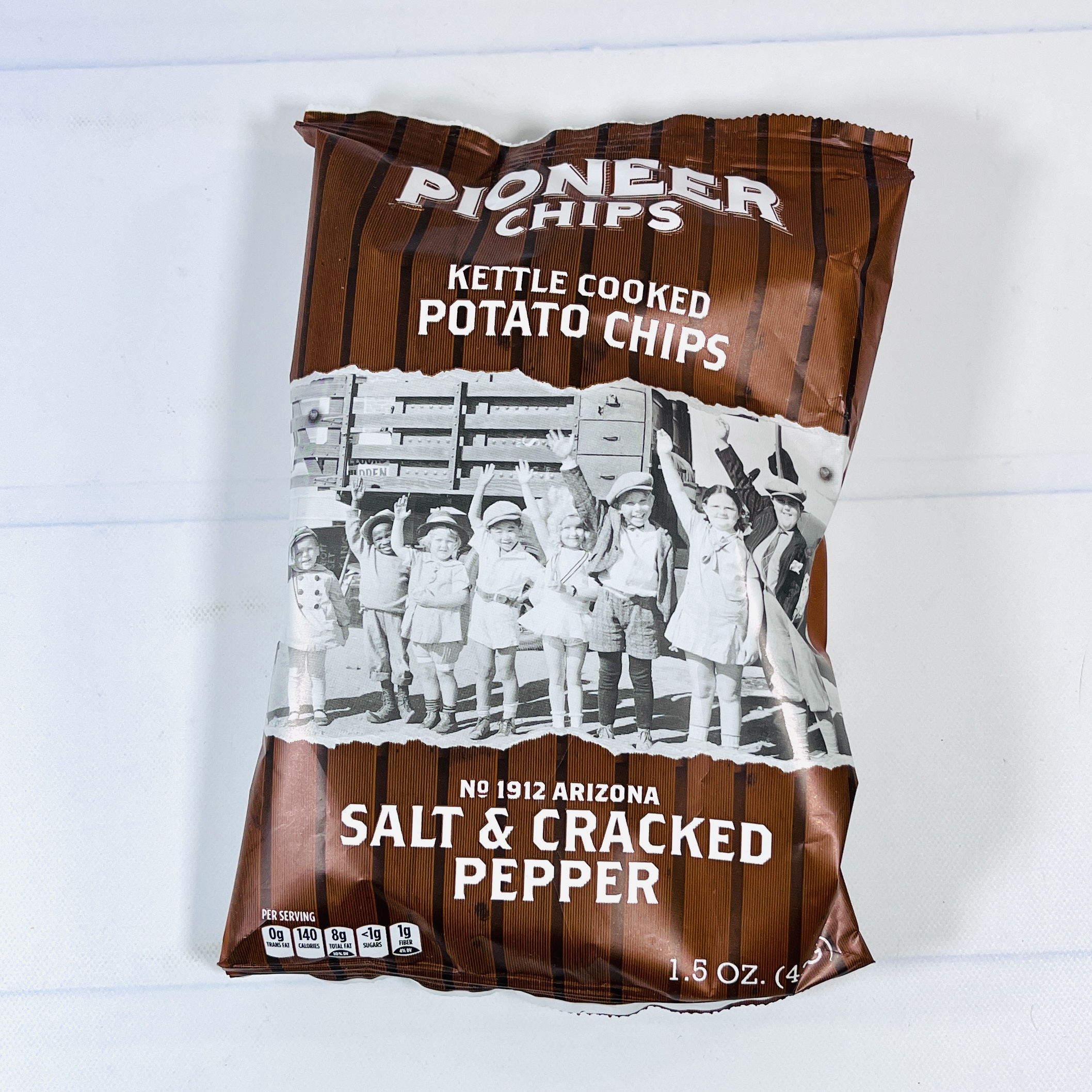 Pioneer Chips Kettle Cooked Potato Chips Salt & Cracker Pepper ($0.56) I almost didn't try this, I'm not a fan of potato chips (unless they are accompanied by onion dip) but they are crispy and the kettle type. In fact, I really liked the texture, and this flavor was sort of like a subdued ranch or bbq chip. There was a chip brand that used to say you can't stop at one and I thought, watch me, but these are very addictive. About 2/3 of the bag was crushed though.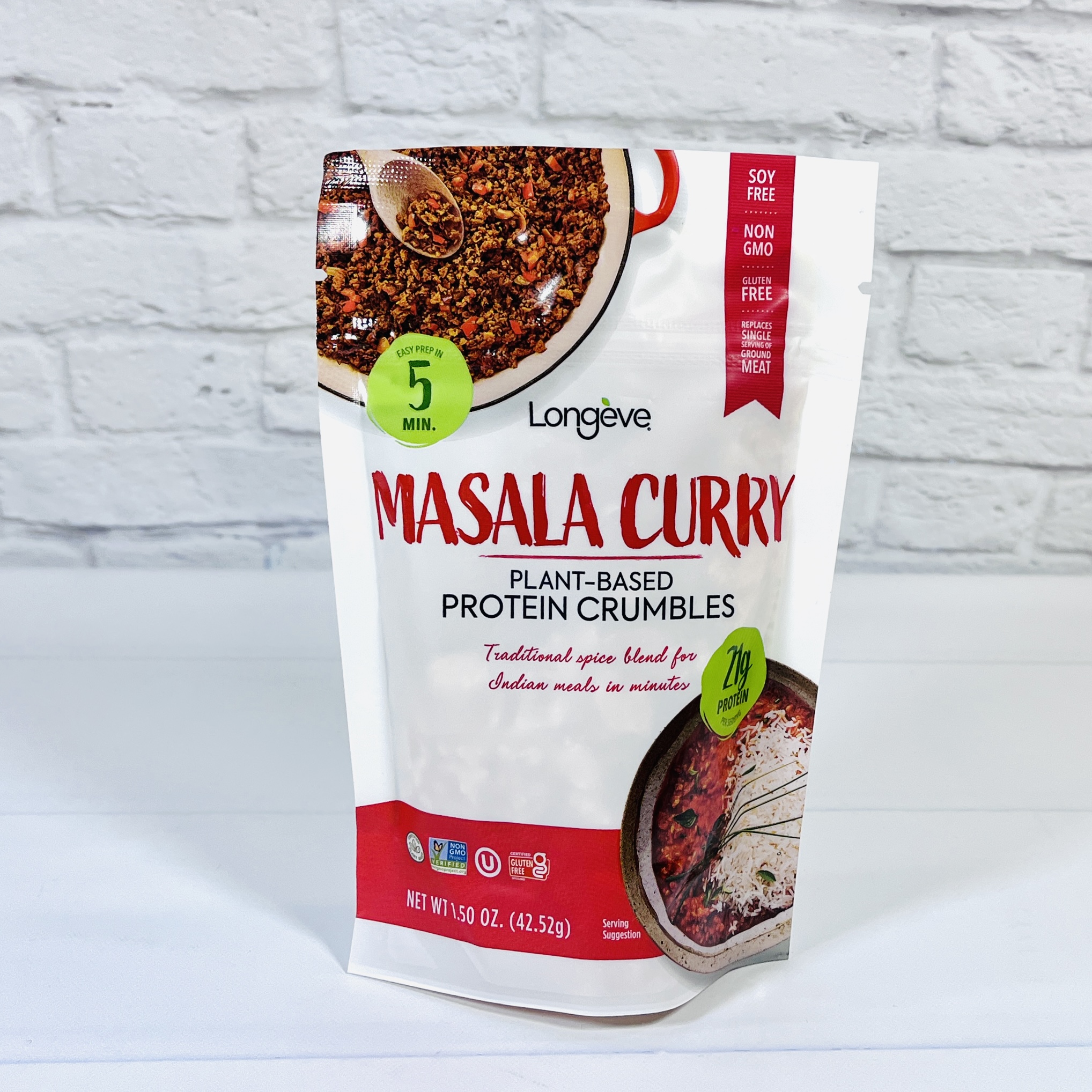 Longeve Masala Curry Hmm, this looks interesting. It's a bag full of textured pea protein that will replace 1/2 pound of meat. You mix the crumbles with hot water, let it soak, sauté it in oil, then use where you would normally use ground meat. Tacos, spaghetti sauce, chili. It comes with a seasoning pack to turn it into a curry but you could leave that out and season it the way you prefer.
Bakery On Main Decadent White Chip Raspberry Swirl Granola I think I have tried every flavor of this brand's cereal, they frequently show up in subscription boxes. It's a small serving though, not very filling on its own, so I turned it into a parfait!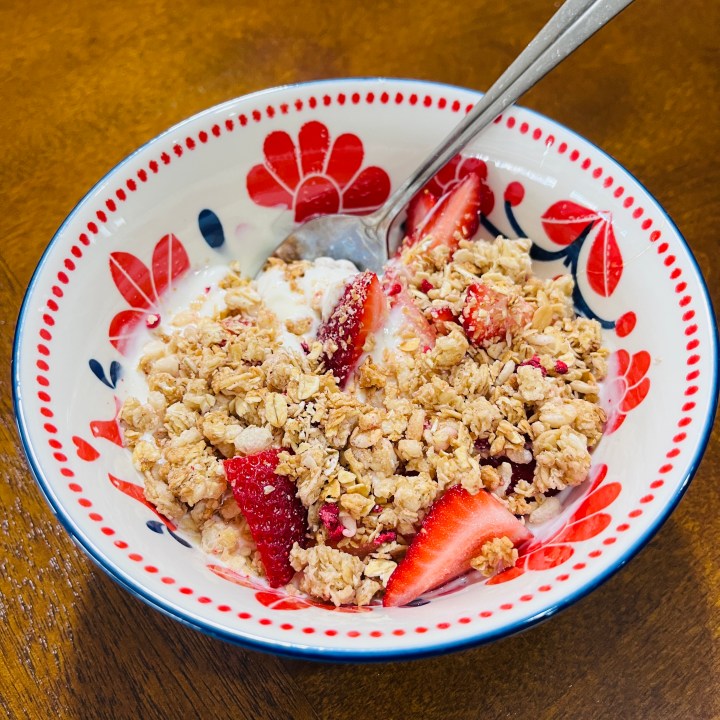 Scoop the yogurt of your choice into a bowl, top with berries (I used strawberries), and then pour the package of granola over the top. I was surprised at how filling this was and it gave me energy (and a full stomach) until lunchtime.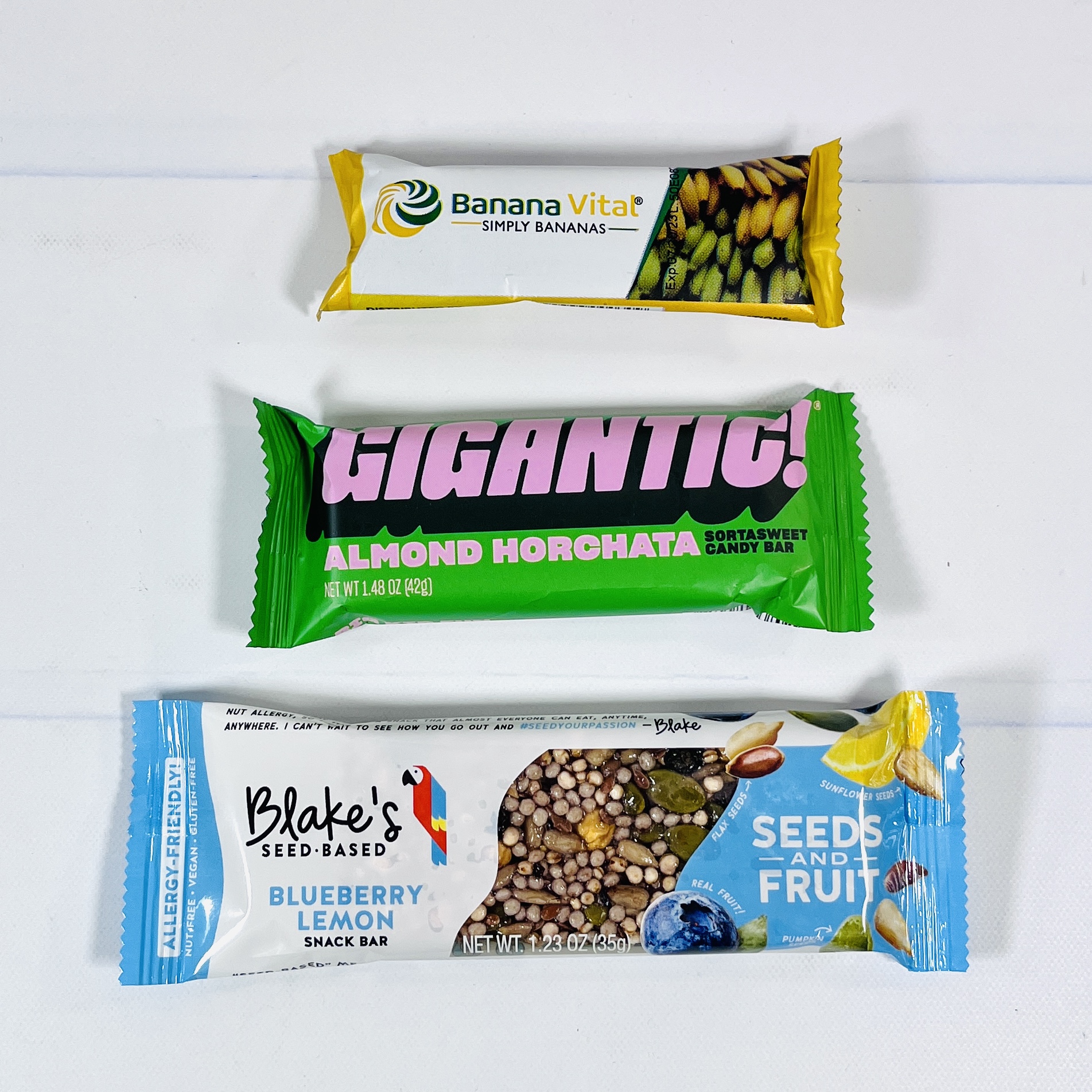 Banana Vital Simply Bananas Plus Guava ($1.39) The card said they sent bananas flavored with guava but mine was just yellow bananas, green bananas, and citric acid. Supposedly the two different stages of bananas have different health benefits. This tastes like a natural banana and is chewy and soft.
Gigantic! Almond Horchata Sortasweet Candy Bar ($3.50) Item 12 on my card said it was a special extra from their chocolate box, and I couldn't be happier. The name "sortasweet candy bar" is appropriate because it was a treat but not as sweet as, say, a Snickers Almond Bar (it has slightly fewer calories and around the same amount of fat, but fewer carbs and sugars, and more fiber). It actually reminded me of that previously mentioned bar but with a hint of cinnamon, and was delicious.
Blake's Seed Based Blueberry Lemon Bar ($2) Berry flavored snacks and bars are not to my taste, mainly because the "natural" flavoring tastes like candy. This is no exception, and in fact, it tastes like Fruity Pebbles, and let's face it, that doesn't taste much like fruit. It also has sunflower and pumpkin seeds, crispy rice bits, and chickpeas but I'm not a fan of the flavor and couldn't finish it.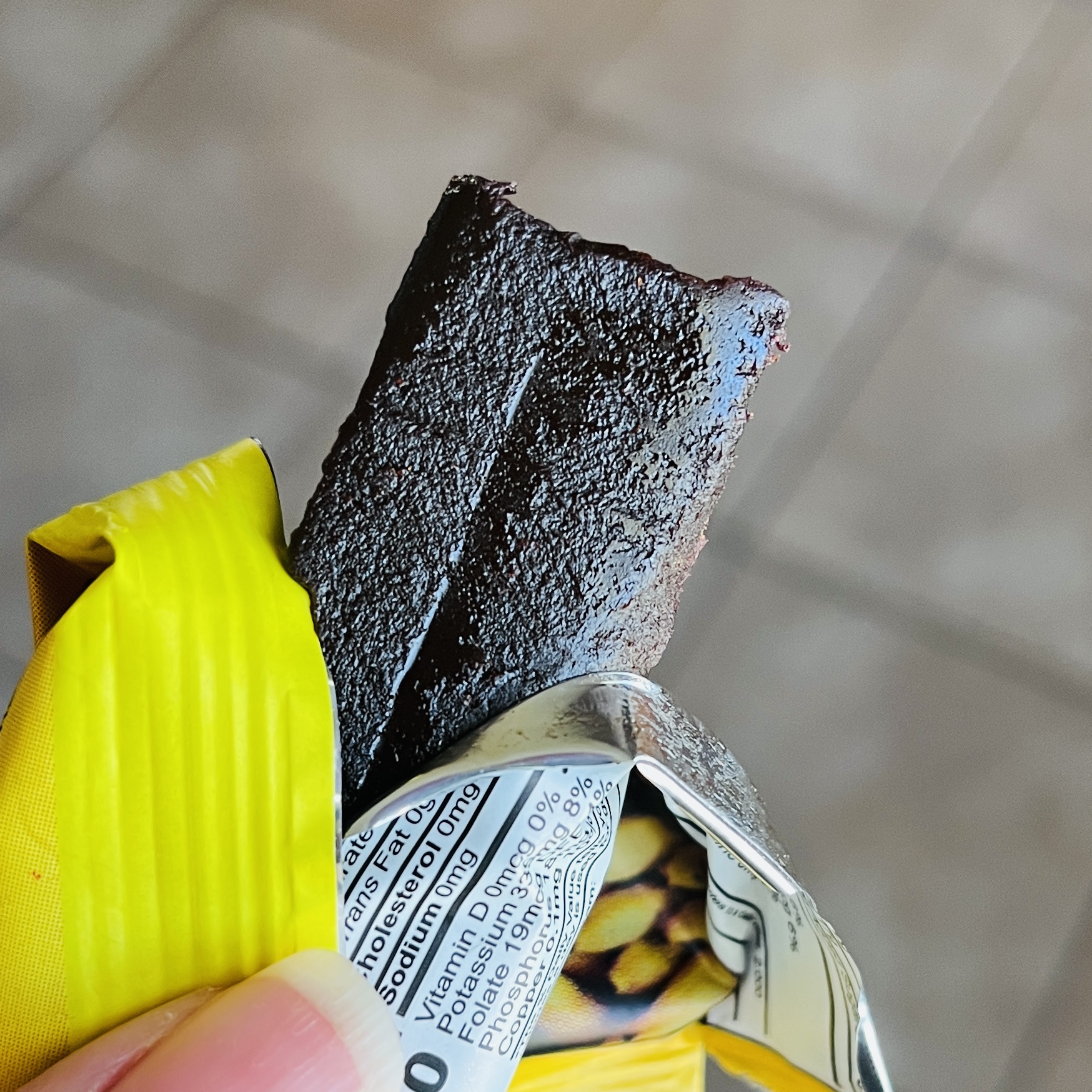 On the left is the banana bar, while the Gigantic candy bar is on the right. You can see Blake's bar through the clear panel on the wrapper (previous picture).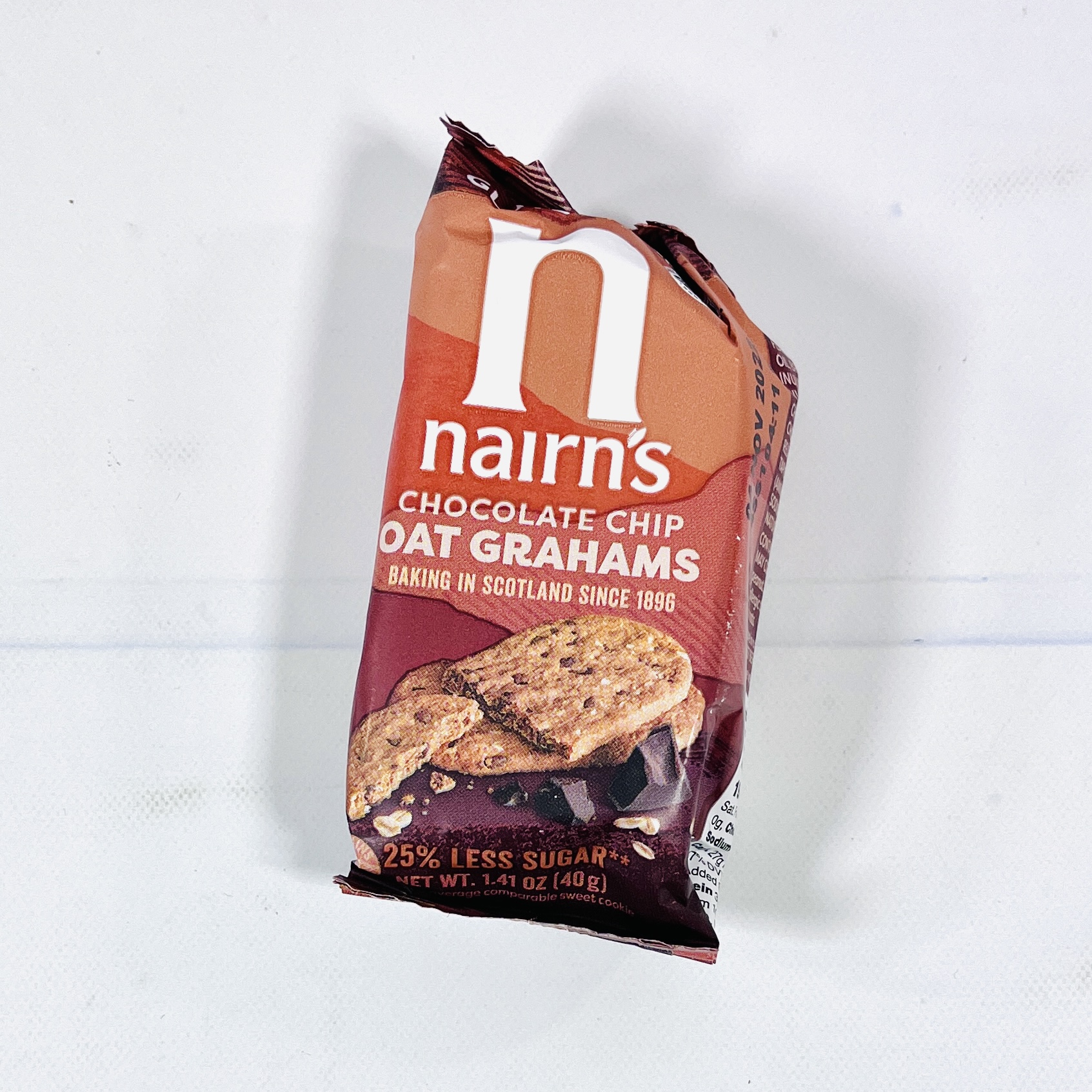 Nairn's Gluten-Free Chocolate Chip Oat Grahams ($2) I don't know why I'm always surprised when a gluten-free cookie tastes so good, and these taste really good! It's crisp and light but also breaks easily, half of them were broken but they were broken in half and not crumbled to pieces. Sweet, not too much chocolate, and would be perfect when served with coffee or tea for an afternoon break.
Oskri Organic Original Coconut Bar ($1.20) and Oskri Organic Dark Chocolate Coconut Bar ($1.50) come from Spain and are very similar to a candy bar we have here in the U.S. So far I've tried the chocolate covered bar, which is a chocolate coating over a chewy sweet coconut filling. Sound familiar? It's like a Mounds bar, or an Almond Joy but without the nut. Make no mistake, these are high in sugar and saturated fat, but it's also tasty!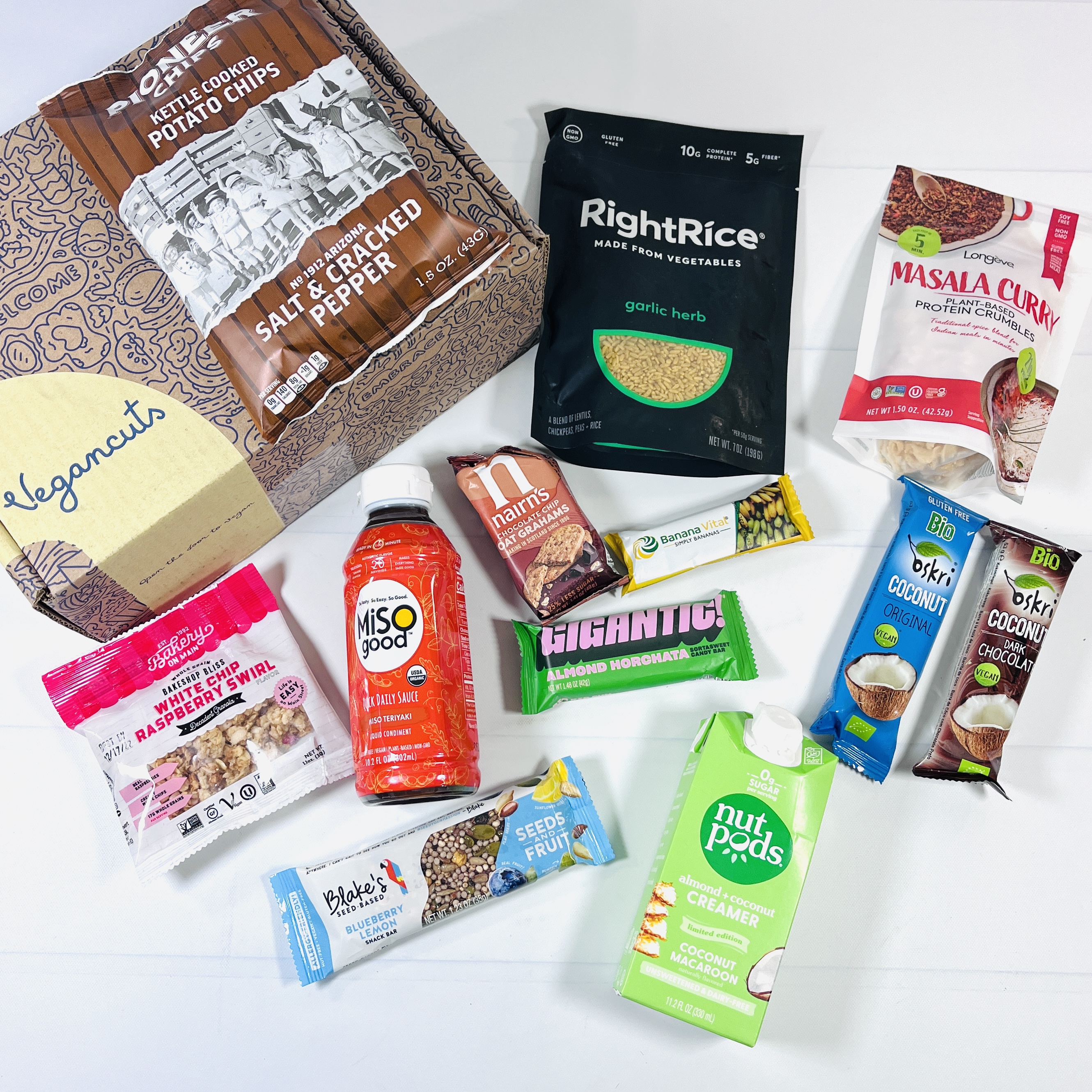 What a cool assortment of foods for February in the Vegancuts Snack Box! My very favorite item this month was the Gigantic Almond Horchata bar, it was so delectable! The chips were addictive and the miso made for a tasty warm sip, while the granola was perfect in a parfait. I still have a couple of items to use up but their expiration dates are a few months off so I will store them in the pantry until needed.
Vegancuts Snack Box is a monthly vegan food subscription that delivers 10 or more organic and vegan treats each month. Snacks can include a pantry item or drink and most snacks are gluten-free. Each subscription box costs $24.95 monthly, or save a bit with a longer pre-paid term.
Have you tried Vegancuts Snack Box? Let me know what you thought of the box!