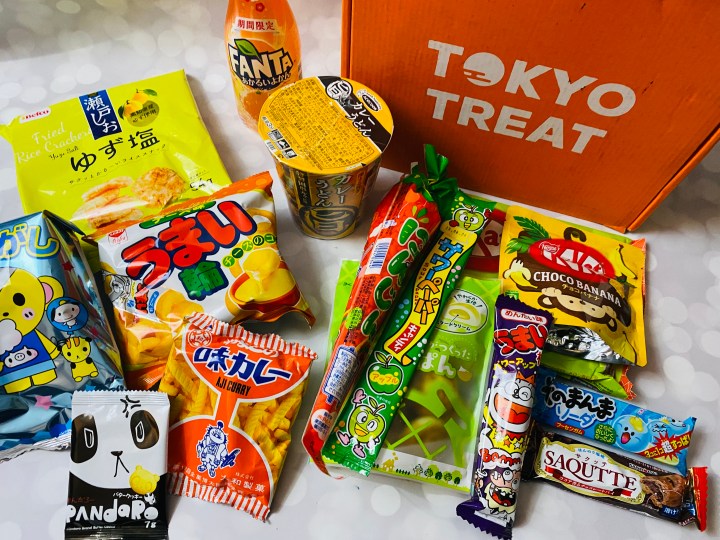 Japan loves their konbinis – that's a gairaigo (borrowed foreign word) for "convenience store." There are over 50,000 konbini in Japan, including 7-11 which we have here. In Japan, you can find everything in a konbini, from alcohol to a new tie for work. This month's Konbini Snack Surprise themed Tokyo Treat box included selection of some of the most popular snacks from the konbini!
DEAL: Use this link and use the coupon code SAKURA2022 to get Starbucks Sakura 2022 Bonus! Ends 3/31 JST.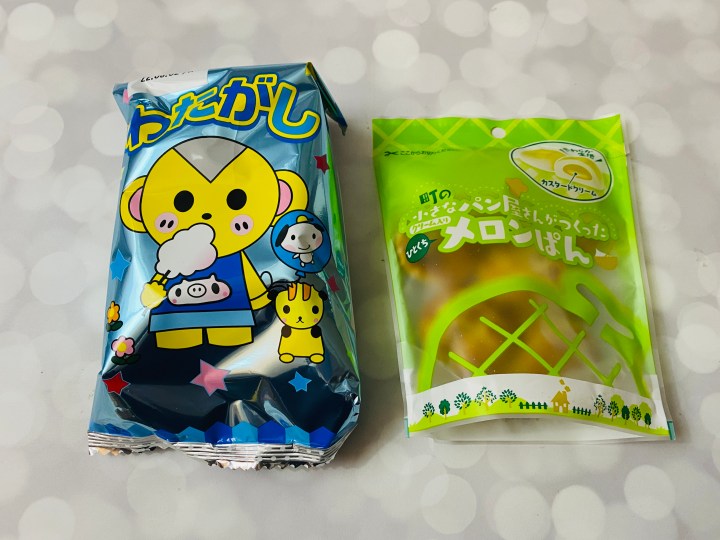 Osanpo Cotton Candy. Nothing makes you feel like a kid more than cotton candy! This had a light strawberry flavour!
Mini Melon Pan. Melon pan doesn't actually taste like melon, but the unique crosshatch design makes it resembled sliced melon! These had a very light sugar custard inside.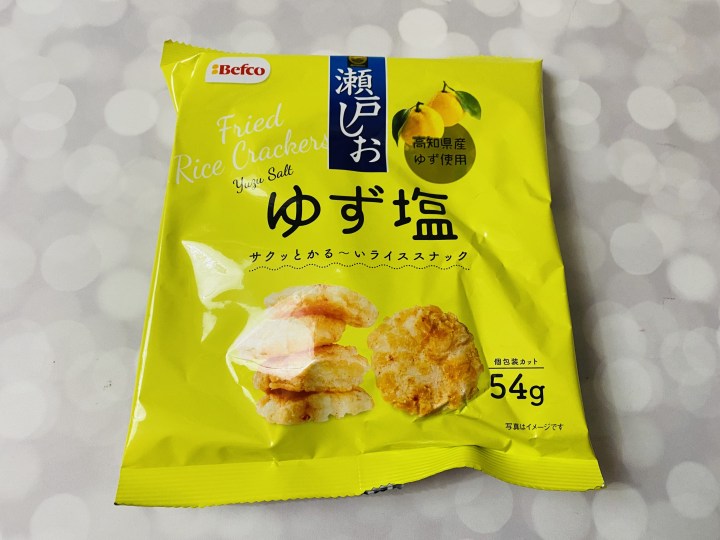 Yuzu Rice Crackers. I love rice crackers! The soy sauce ones are the best, and these have added yuzu which adds a citrus zing!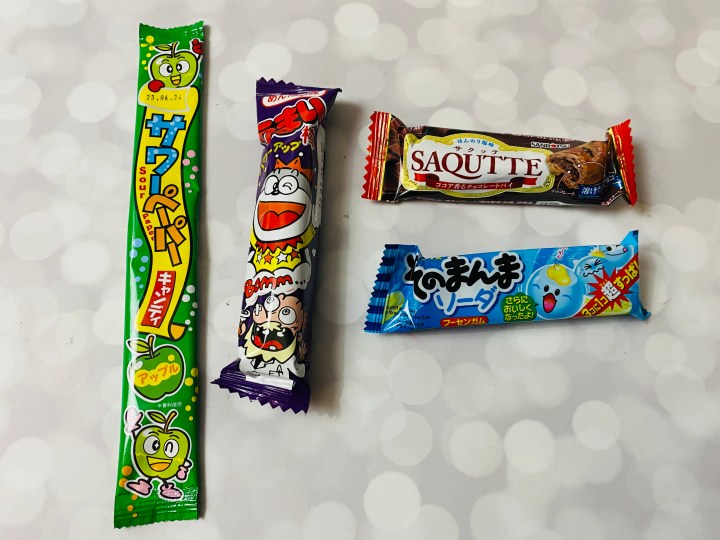 Sour Apple Gummy. A long gummy with a sour apple flavour!
Meintaiko Umaibo. Mentaiko is pollock roe! It has a very savoury flavour and this version has spice as well, so it's quite hot!
Saqutte Chocolate Pastry. Flaky pastry surrounds chocolate cream. This was one of my favourite snacks!
Sour Soda Surprise Gum. Three pieces of gum are inside – two are ramune flavour and one is SUUUUPER sour!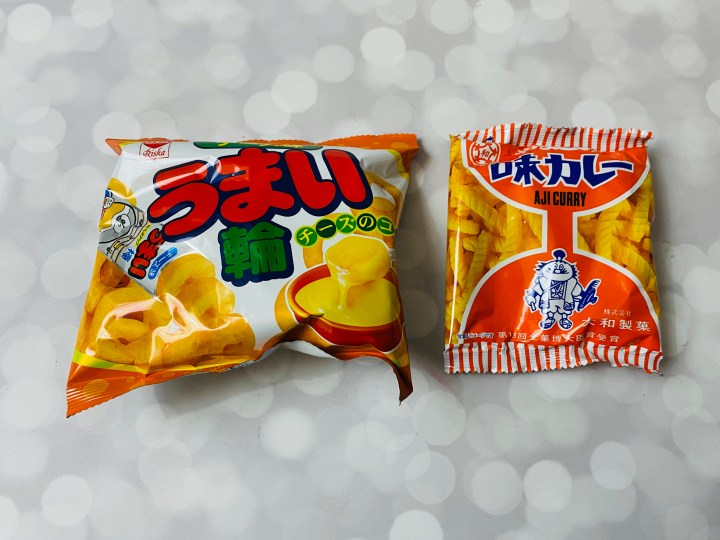 Umaibo Wheels. Umaibo's delicious corn snacks in a ring shape! These had all of the intense cheesy flavour of umaibo but in a snack size!
Aji Curry. I've had these corn snacks before and they're not my favourite because the flavour isn't very strong. Still tasty though!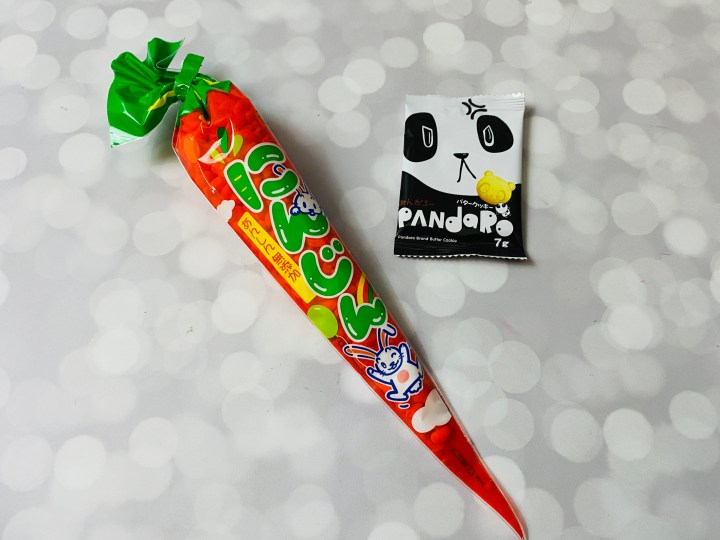 Carrot Rice Crackers. These tiny rice puffs aren't carrot flavoured at all but I love the cute packaging! They are lightly salted and remind me of rice crispies!
Pandaro Cookie. A buttery, flaky cookie in the shape of the panda head!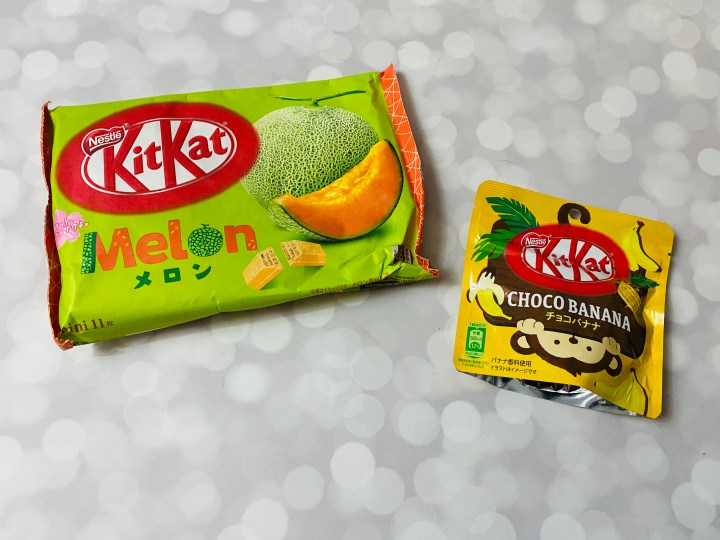 Melon KitKats. Is there anything that reminds you of spring more than melon? For me it's a no – I'm not a huge melon fan unless it's watermelon but there's no denying the scent just invokes the sense of warm weather and tropical sun!
Choco Banana KitKats. We were sent another kind of KitKat treat this month – these are mini chunks of KitKat with a banana flavour. If you like the combo of chocolate and artificial banana you'll love these!
Curry Udon. Okay, this is my kryptonite! I LOVE anything curry flavoured, and I love ramen, so this was perfect! It was savoury, spicy, and filling with little bits of meat and veg in it.
Akaru Iyokan Fanta. This is a special kind of citrus and they have made a limited edition Fanta soda out of it! I loved this and thought it was delicious.
My March box was filled with delicious goodies from Japanese konbinis, and I loved all of them! This month's featured baked snack is a mini-melon pan, while the featured drink is a Fanta with a unique Japanese citrus flavor. Of course, a visit to a Japanese convenience store won't be complete without noodles in a cup and the included curry udon in the box is right up my alley. I liked both KitKat packs as well. All of the delicious snacks were shipped straight from Japan, the country with a unique convenience store culture! This is a great way to ensure that everything subscribers receive is authentic!
The snack menu goes through the whole magazine, giving more details on why the item was chosen, if it's safe for vegetarians, and allergy info all in one easy place! See it here: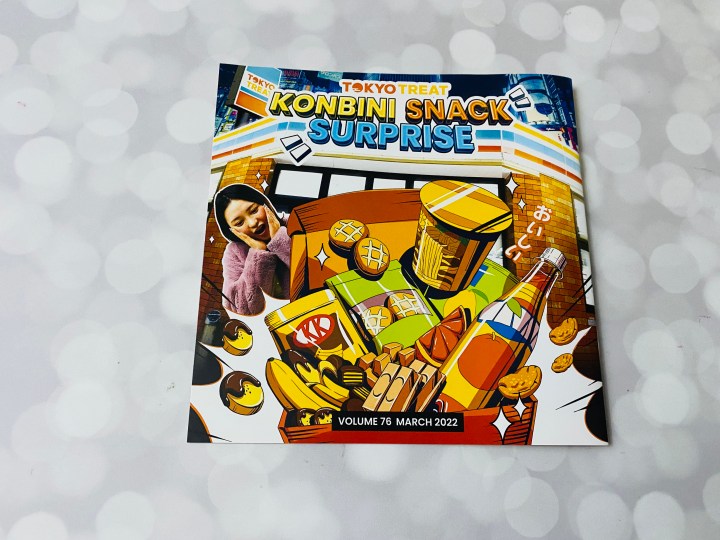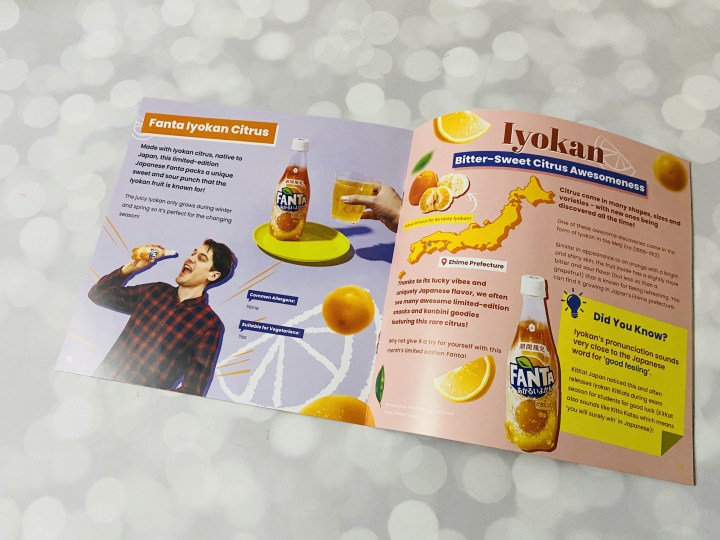 Tokyo Treat is a monthly Japanese snack and candy subscription box that is shipped directly from Japan. Tokyo Treat's Japanese snack and candy subscription box is a reader fave and made the list in our 2022 readers' choice picks of best snack and candy subscription boxes!
ICYMI, Tokyo Treat boxes just got bigger and better! Starting December 1, they have removed the Classic option to ensure all TokyoTreat subscribers received the full Japanese snacking experience. Tokyo Treat boxes are now $37.50 per month. Some of the yummy things you can expect in this new version include ramen, udon, soba, jelly, purin, and Japanese desserts. There will still be a Culture Guide, but it will now have 24 pages – which means more articles and cultural information about Japan!
What did you think of this month's Tokyo Treat?