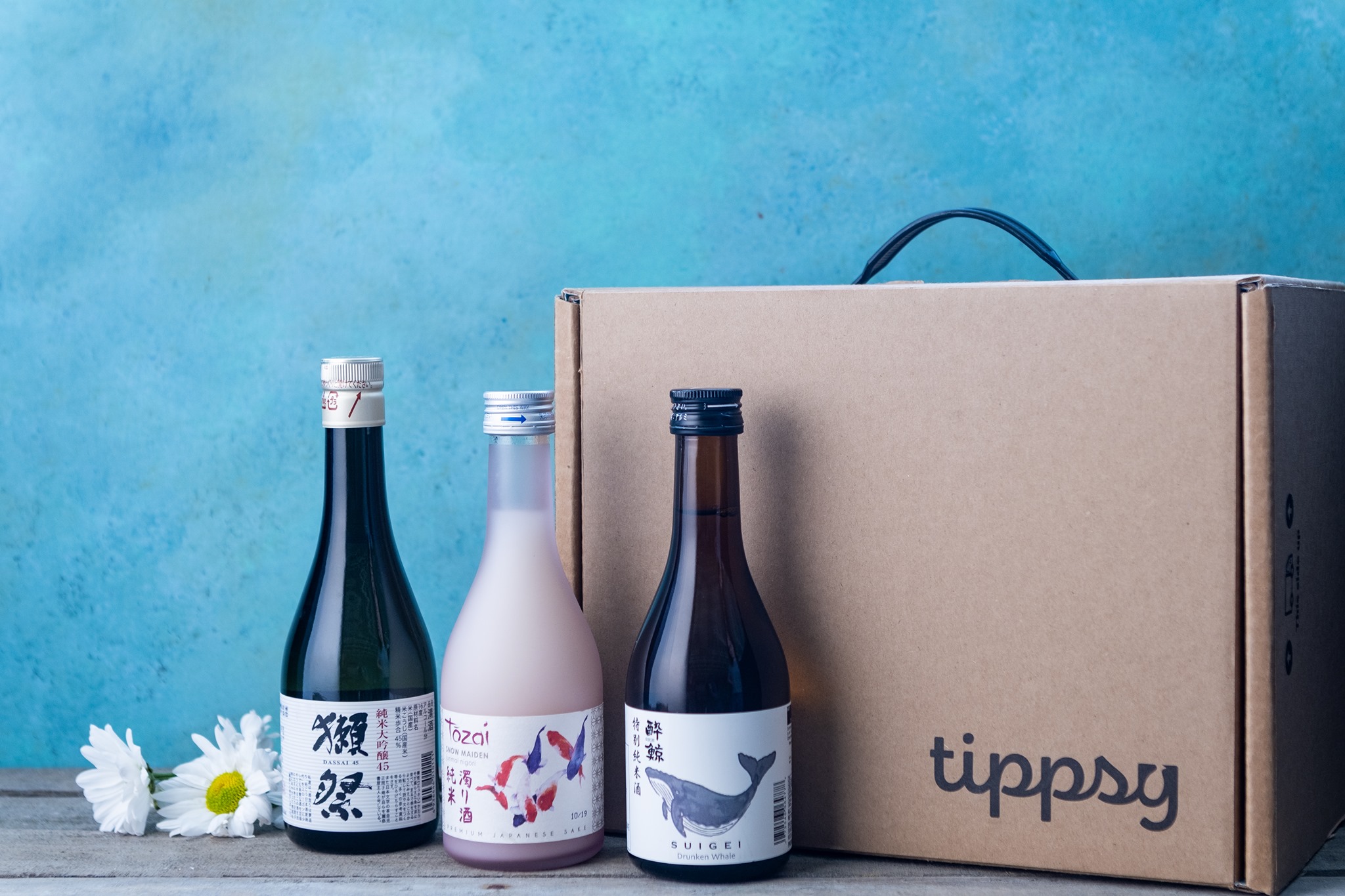 Tippsy Sake Box has an exciting coupon on their quarterly sake subscription that delivers new sake flavors every three months! Tippsy Sake Box gives you the full sake experience by providing the story behind the brew. Get to know more about the sake's unique regional flavors, drinking temperatures and vessels, plus get food pairing suggestions, too!
Get 20% off your first order! Use this link to subscribe and use the coupon code SAKEVIP at checkout.
Get 20% OFF at Tippsy Sake Box!
Tippsy Sake Subscription Box will help you navigate your journey to find the best selection of sake for $99 per quarter. Each box comes with 6 10ml sake bottles, and a beginner's guide. Members also get discount on shop purchases, FREE Shipping, plus, get guided by sake experts through virtual tasting experience, so you can make the most of every sip.
Your first delivery comes with everything you need to start your sake-drinking journey—the Tippsy Sake Guide for beginners and mini bottles from the three main sake categories (junmai, ginjo and daiginjo), as well as the popular cloudy sake known as nigori. Each of the six bottles represents a different region of Japan and every sip is a small hint of the climate, water, geography and culture distinct to that place.
Here's what you'll get with your first box:
Nanbu Bijin "Tokubetsu Junmai"
Kudoki Jozu "Junmai Ginjo"
Jozen "Aged"
Tozai "Snow Maiden"
Suigei "Tokubetsu Junmai"
Dassai "45"