As we approach three years of a very different life, it's important to take some time for self-care! SoKawaii February 2022 helps you focus on yourself with an assortment of super cute items to help you stay cozy and happy even if you're staying in!
DEAL: Get $3 off your first box when you use the coupon code SUGOI!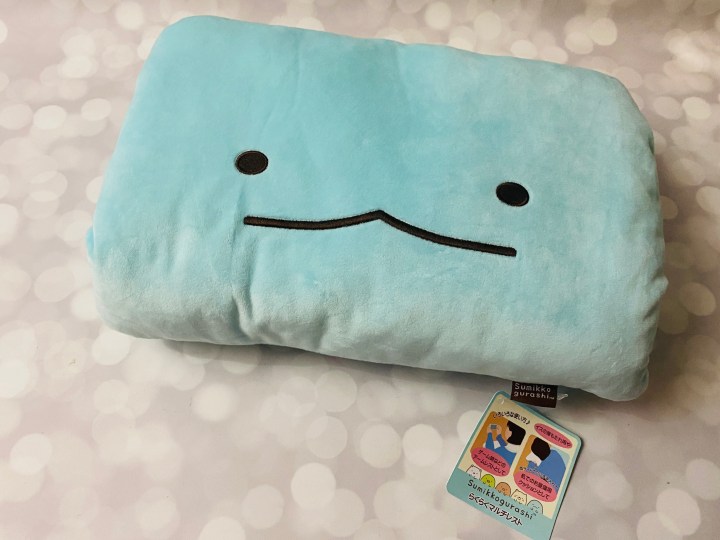 Sumikko Gurashi Arm Pillow. SOOO cute! This is a pillow that is hollow in the middle so you can put your arms through it. These are great for taking a nap at your desk or at a table because you can rest your head on your arms comfortably. You could also use it as a regular pillow too! It's soft and mochi on the outside and has a textured fabric inside. A few variations were sent and I got Tokage!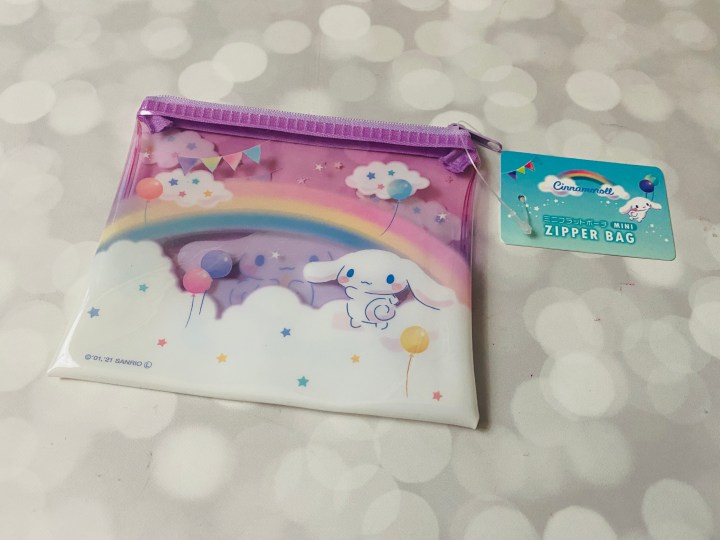 Cinnamoroll Pouch. I had a similar pouch to this with Kuromi on it and I have been using it through the pandemic to store my spare masks, filters, glasses fogging wipes, and other essentials so they're kept aside from everything else. It was great to upgrade to a new cute design! Cinna is frolicking in the clouds with dreamy pastel colours and it's just so cute!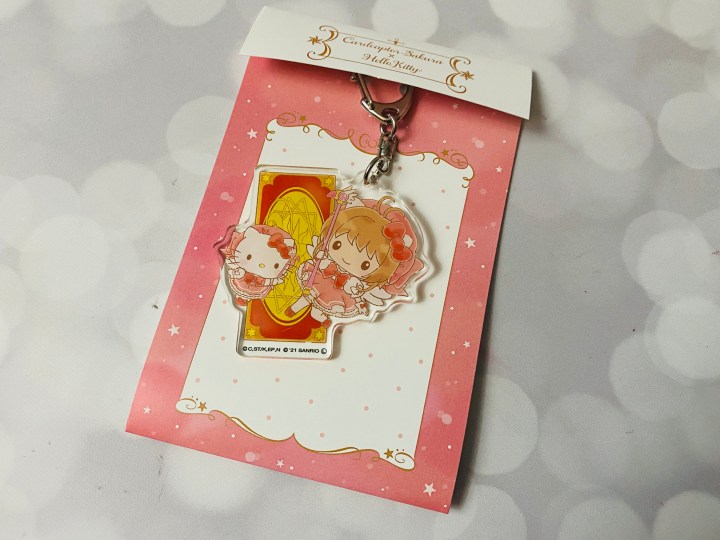 Cardcaptor Sakura x Hello Kitty Keychain. I legit GASPED when I saw this keychain. Japan does the cutest collabs between Sanrio and other popular characters such as Sailor Moon, etc, so this is right up my alley! Sakura is wearing an adorable costume with Hello Kitty's signature bow design. It's sturdy acrylic and adds such a boost of kawaii to my keys!
Hello Kitty Portable Mister. This is such a unique product! It turns a water bottle into a little mister/humidifier. I have a similar one that is much less cute than this, and they're great for travel!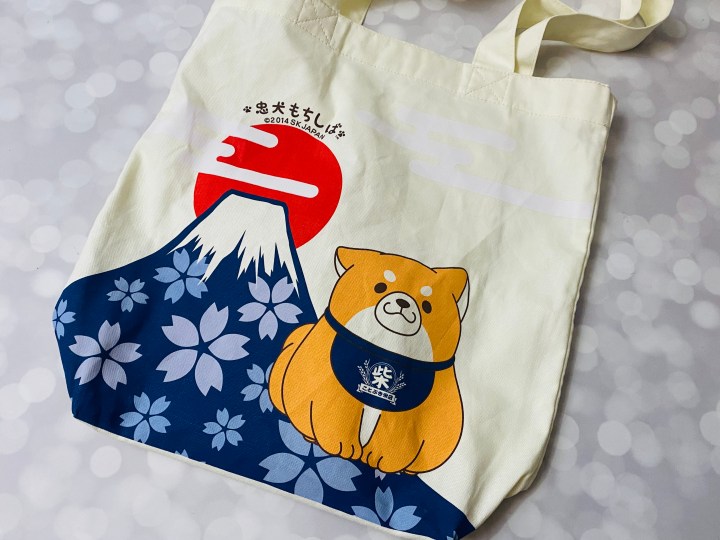 Shiba Inu Tote. This is the cutest tote bag ever! I took the tags off and started using it before I even sat down to write this review because it's so cute! It has a small pocket inside for your phone or wallet. I love the design with Mt Fuji in the background!
This month's box is indeed filled with everything cute and cozy! The adorable arm pillow helps make sure I get a comfortable nap, while the tote can be used for stashing my cozy essentials. I also like the kawaii pouch and the portable mister! If you love Sanrio characters, SoKawaii often features them in their monthly boxes as well. This month, there's Cinnamoroll, Sumikko Gurashi, and Hello Kitty! There's even a Hello Kitty and Card Captor Sakura collab item which I love!
Here's a look at the information card for February: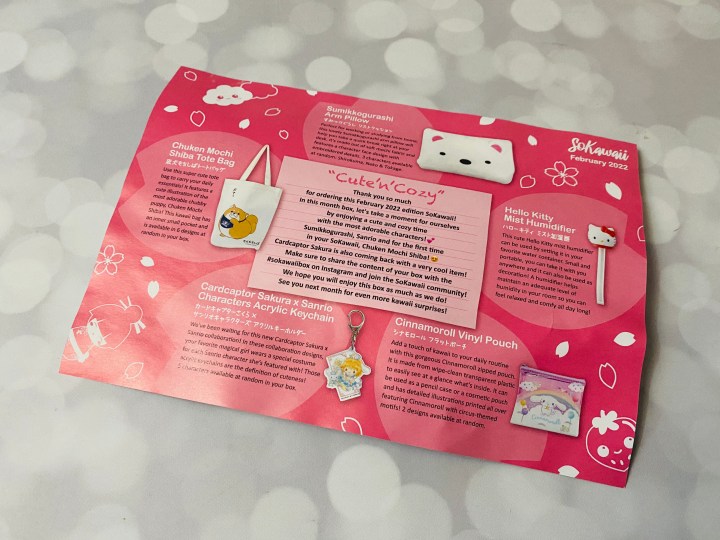 SoKawaii is a subscription box delivering your monthly dose of kawaii right from Japan! The items are always authentic and licensed, and they love including items from popular brands like Sanrio, San-X, Sailor Moon, Pokemon, and more. Each box is $35/month on a month-to-month plan. You can also opt for a longer plan to get discounts: a box is $33.50/month on a 3-month plan, $32/month on a 6-month plan, and $31.50/month on a 6-month plan!
What do you think of this subscription?