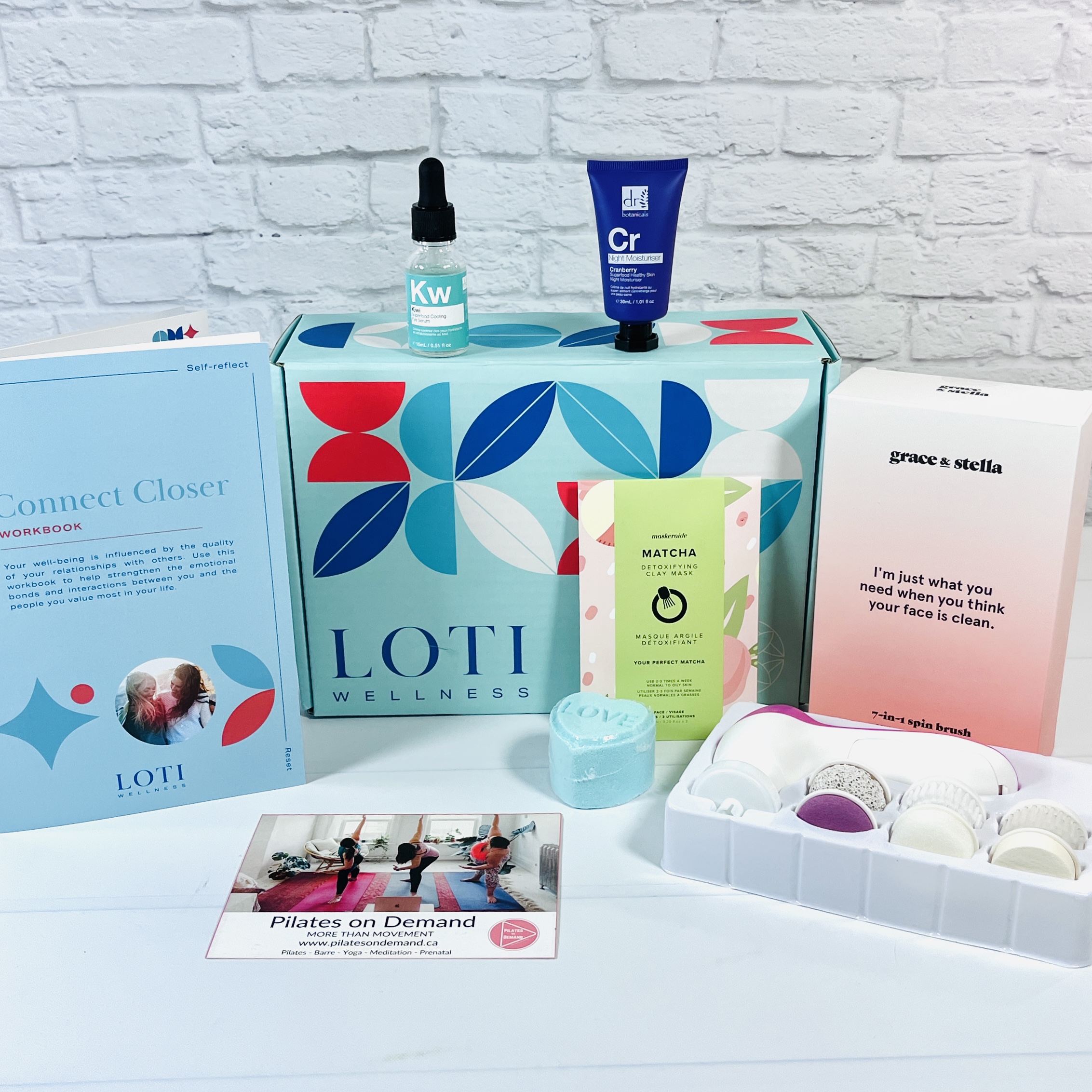 I am super excited about my Loti Wellness box for this month! This month's theme is Connect Closer and it includes a set of various self-care items that I cannot wait to tell you about. These days, I easily get overwhelmed by so many things, big or small, and I am constantly searching for ways I can keep myself on an even keel. Thankfully, there is a subscription service like Loti Wellness that offers self-care and wellness products curated by practicing therapists to help me in this journey. Read on to see the full review of the February Loti Wellness box plus grab a coupon!
DEAL: Save 10% on your first box! Just use this link and coupon code SUBSCRIBE10.
Loti Activity: Connect Closer Mini Workbook ($10 listed value) Each month, Loti includes a therapeutic activity workbook related to the monthly theme. This month's activity aims to help improve your relationships with others, which is especially important to me since during Covid, my kids flew the nest and I stopped working, so I need to get out and connect with others on a regular basis, which is also kind of scary as I have always been an introvert. There are 14 pages and they include tips on improving my listening skills and escaping ruts.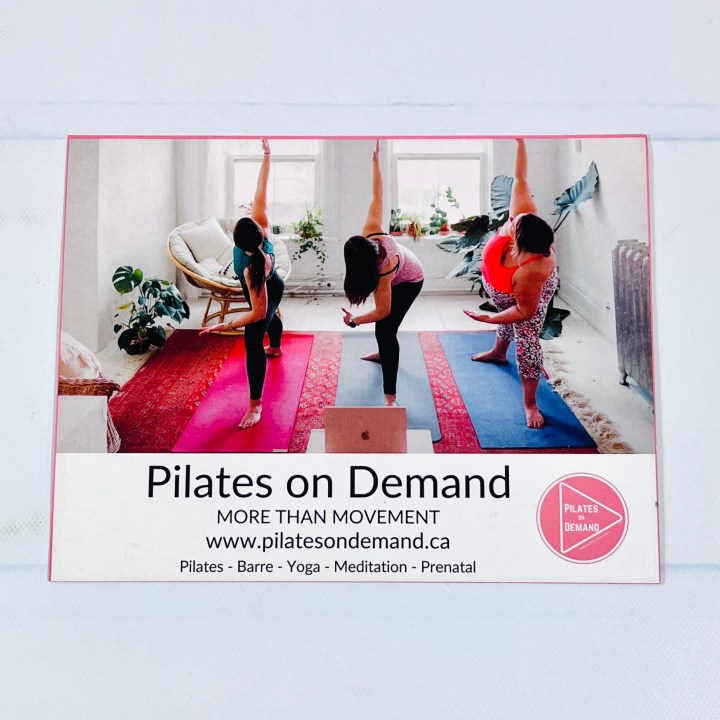 BONUS: Pilates on Demand – 1 Month Free Acess ($24.99) This online platform for pilates, yoga, and meditation can be your workout buddy at home! Access to Pilate on Demand lets you experience a convenient way of working out in the comfort of your home. Wellness can be achieved when both our body and mind are being taken care of and including this is such a good idea as I'm not ready to interact in large groups yet but I can do this in my own living room!
Maskeraide Matcha Detoxifying Clay Mask ($8 CAD, around $6.30 USD) What is self-care without skincare? This unique matcha-inspired clay mask is meant for those with normal to oily skin, so I'm going to pass them out to my daughters so they can enjoy some me-time too. Niacinamide and cica are helpful skin care ingredients, while kaolin draws out impurities and matcha is antibacterial.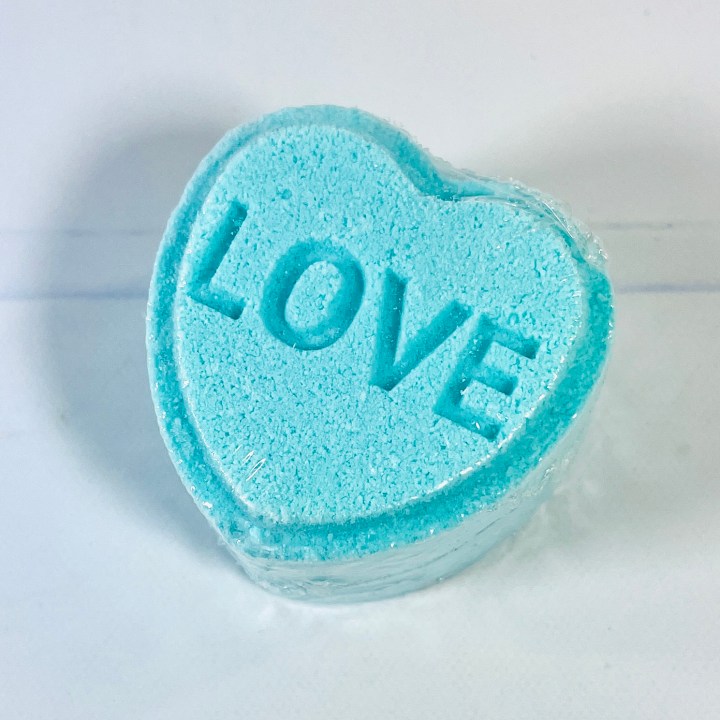 The Bath Bomb Co. Heart Bath Bomb Loti Edition ($5) This chocolate mint bath bomb is a great addition to your bathing experience and is made with baking soda, citric acid, and sunflower oil. It is in a specially-for-Loti chocolate mint scent but for some reason, it reminds me of root beer!
Dr. Botanicals Healthy Skin Night Moisturiser ($9.99) An additional skin-care product is this moisturizer that is super light and easy to apply. This one's perfect for people who have an oily skin type because on my dry skin it virtually disappeared, I couldn't tell it was there so I need something more emollient.
Dr. Botanicals Kiwi Superfood Cooling Eye Serum ($17.99) The ingredients on this product's box and the brand's website aren't the same and the box says this has fragrance (although I couldn't smell much of anything). It's supposed to refresh the under eye area and leave it with a cooling effect but I didn't notice it, and the product itself is watery, I don't think it's going to send my bags packing.
Grace & Stella 7-in-1 Facial Cleansing Spin Brush ($50 listed value on info card, only $18 on Grace & Stella website, found on Amazon for $14.99) This product didn't come with batteries so you need to find two AA's before you start. I don't think that over-exfoilating is great for the skin, but an occasional pass with a deep cleanser like the brush attachment on this device may be ok. Some tips: use in the shower (but don't submerge in water) because product will fly everywhere and also keep your eyes closed for that same reason. I felt like the brush with bristles was too rough for my sensitive skin, while the pumice version for my feet wasn't effective either.
Loti Wellness always fills their box with helpful self-care items and I am always excited to see the theme and included workbook. Sometimes the boxes are perfect for my beauty needs, sometimes it's a bit of a miss (like with the moisturizer this month). My favorite items for myself are the bath bomb and the pilates offer, I can't wait to try it out! I think my daughters will like the matcha masks. Mainly I am excited to work my way through the booklet and see if I can improve my relationships with others.
DEAL: Save 10% on your first box! Just use this link and coupon code SUBSCRIBE10.
Loti Wellness is a subscription box with a focus on self-care. The box has a monthly theme curated by therapists to focus on items and rituals to promote positivity and improving one's self. Loti Wellness works with local brands and small businesses whenever they can, and choose cruelty-free and natural products. The box will have 5-7 products for self-care and wellness. The box is $45.95 USD with lower prices on multi-month subscriptions, and drops to as low as $37.95 USD when you sign up for 12 months. Shipping is $10.95 USD.
What do you think of this self-care subscription?