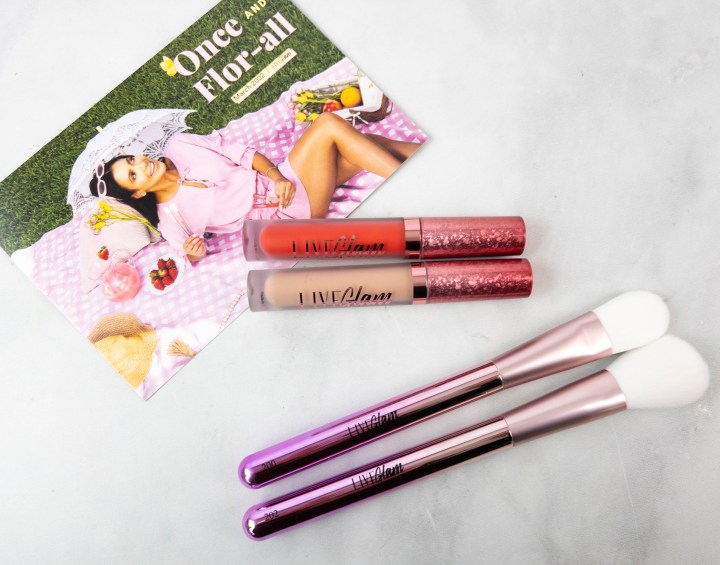 Arriving in time for spring, LiveGlam Club helped us get picture-ready this month with high-quality makeup essentials. The March 2022 box was themed ONCE AND FLOR-ALL, and included two lip products plus two brushes for a seamless makeup application. The lippies even came in a light blue silk bag with LiveGlam Lippie Club text printed on it.
DEAL: Pick a FREE lippie with any subscription plan during the sign-up process! Use this link to sign up and activate the deal – no coupon code required! Save 10% in the LiveGlam shop with coupon code HELLOBOXES.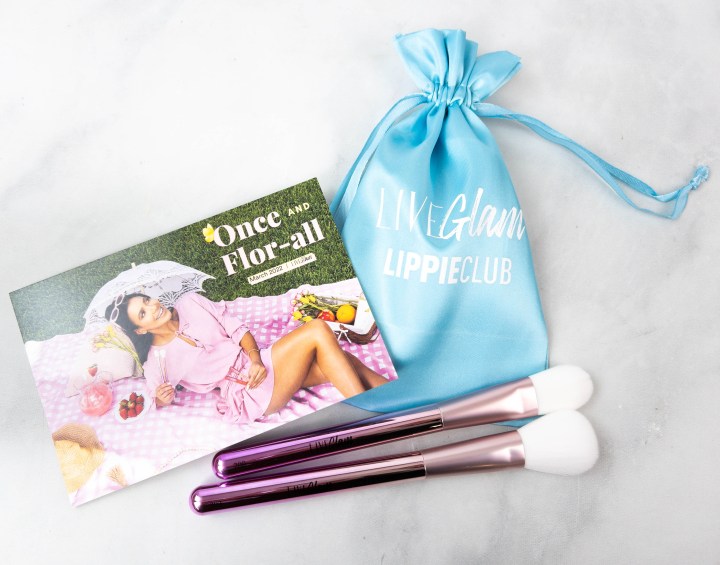 Achieving a natural or no-makeup makeup look is easy with these two beauty tools they've sent me this month. The makeup brushes are pretty sleek, with an ombre style on the handles.
The Oval Foundation Brush has densely packed bristles. It helps me apply liquid foundation flawlessly, and it's also great for blending! The other one is a Powder Brush. You can effortlessly sweep powder foundation or translucent powder over your face using this brush, leaving you with a seamless, natural-looking finish. Unlike the foundation brush, the powder brush's bristles are light and fluffy. It's also ideal for applying bronzer.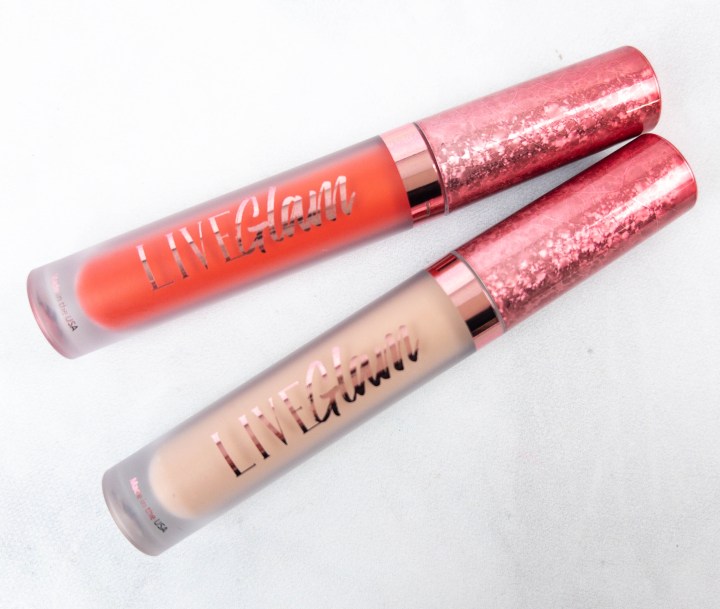 I also received two lippies for this month's spring-inspired collection. They look lovely with the shimmery effects on the applicator handle.
The Rose Over Bros liquid lipstick has a red-orange color that I like and a matte finish that adds a pop of color to any spring makeup look. For those who like to keep it lowkey, Kiss My Tulips lip gloss is a great pick. It comes in a neutral shade, with a shimmery finish to keep your pout pretty while going for a no-makeup makeup look.
These are the shade swatches! I love how pigmented the liquid lipstick is. The lipgloss is subtle but I also like it because it's great for everyday use.
I received four Live Glam products this month: two makeup brushes, a liquid lipstick, and a lip gloss. I love that they included lip products that are strikingly different from each other. One is a bright shade with a matte finish, while the other is a nude shade with a shimmery finish. The makeup brushes are also high-quality, and they glide smoothly onto my face. No eyeshadow palette again this month, the last time I received one was back in December 2021. Still, it's a great curation and I'm happy to add new Live Glam items to my collection.
Every LiveGlam's Club shipment includes a card with a list of the items, plus brief descriptions of each. They also notified the subscribers of a price increase on the subscription starting April 1, 2022. Here's a look: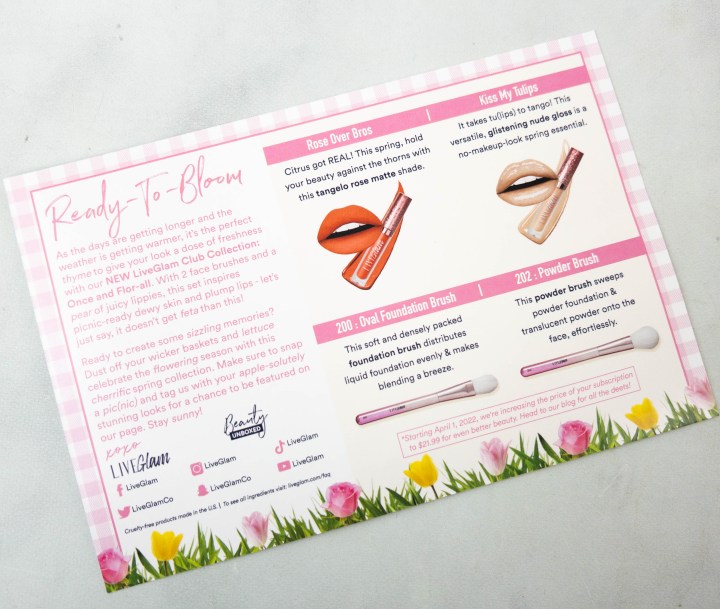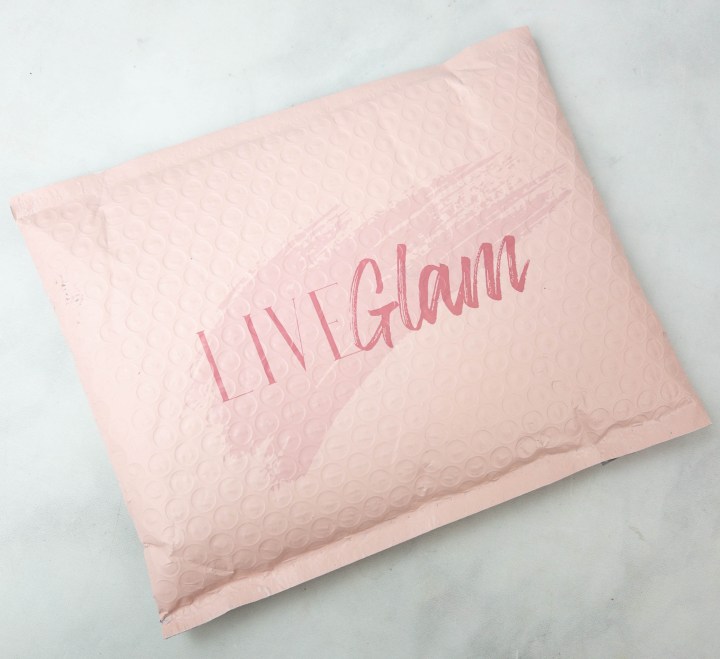 LiveGlam Club is a monthly subscription of LiveGlam beauty products! They have combined all three previous clubs (lipstick, eyeshadow, and brush) in one. Member perks also include trade options, which means they can swap out multiple items anytime before their subscription renewal date. There are also shop discounts and a rewards system where members can earn reward points and redeem their favorite products. LiveGlam makeup items are paraben-free, vegan, and cruelty-free.
What do you think of this month's LiveGlam Club?