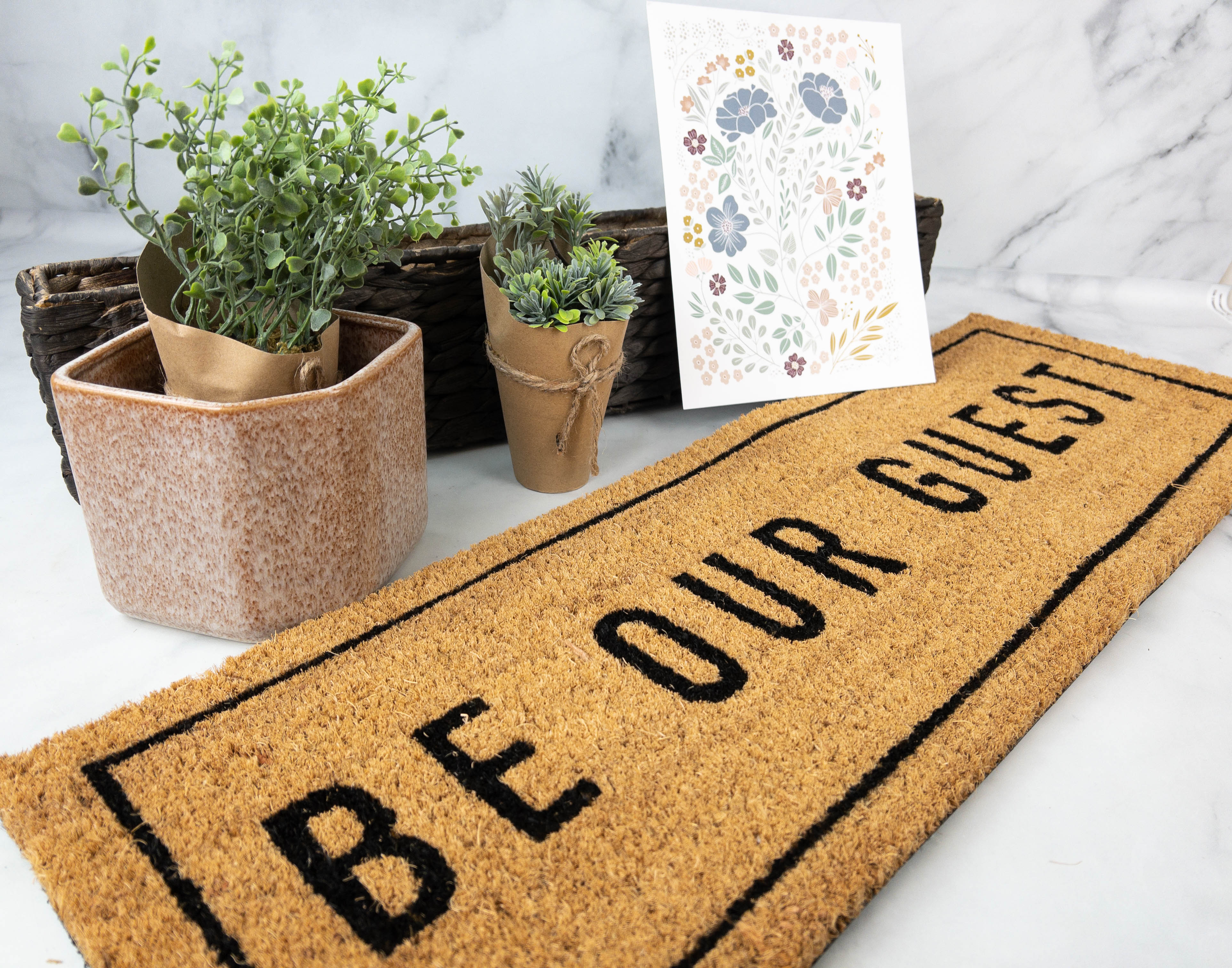 Cheers to spring! This is a great time to spruce up our homes with dainty decor, along with blooms for the ultimate spring vibes. Just Deco Spring 2022 gave us exactly what we need for a springtime home makeover project: season-appropriate decor pieces that are easy to mix and match!
DEAL: Get 15% off subscriptions! Use coupon code HELLOSUBSCRIPTION. And, take 10% off shop orders with coupon code HELLOSUBSCRIPTIONSHOP.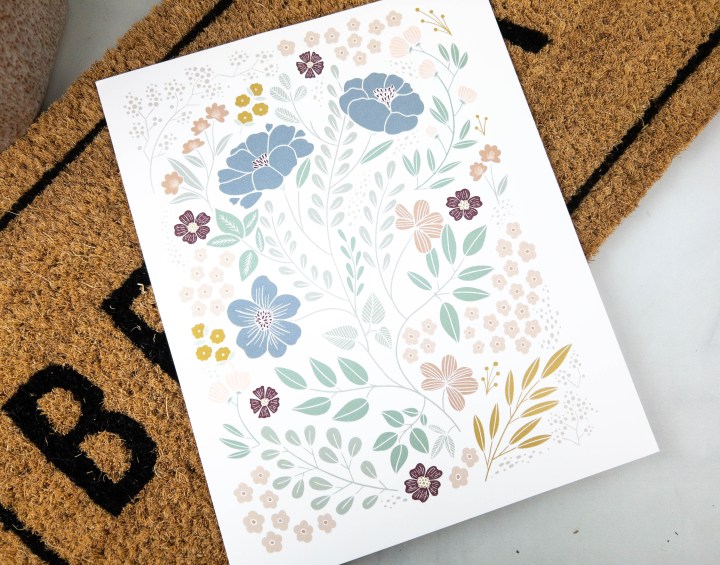 The easiest way to decorate your space for the season is by displaying this art print featuring blooms in pastel and muted colors. You can frame it and hang it on a wall, put it on top of a desktop, or display it with other spring-inspired decors on a shelf. Wherever you decide to place it, it will surely bring spring vibes to your home!
Giving off farmhouse vibes, this woven shelf made from water hyacinth comes in a chocolate brown color. The floating shelf is pre-holed and ready to be installed whenever you want. Just Deco suggests putting it under an accent mirror. You can also style it with spring flowers and lush greens! It's pretty sturdy, so once it's properly installed, you don't have to worry about it falling off.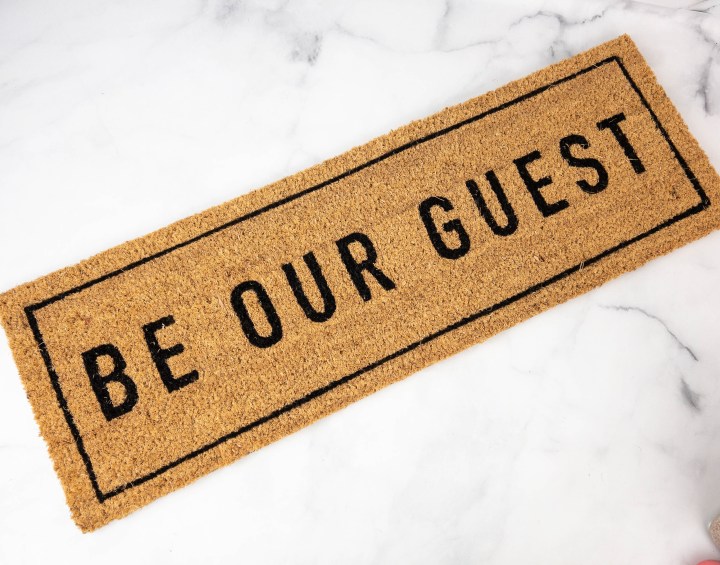 To welcome spring, they also included a "Be Our Guest" coir doormat in the box! It's made with coir fiber and it's pretty thick. Also, it will stay in place because it has a rubber backing. This mat looks great on its own but will look even better layered with a cloth rug for added dimension!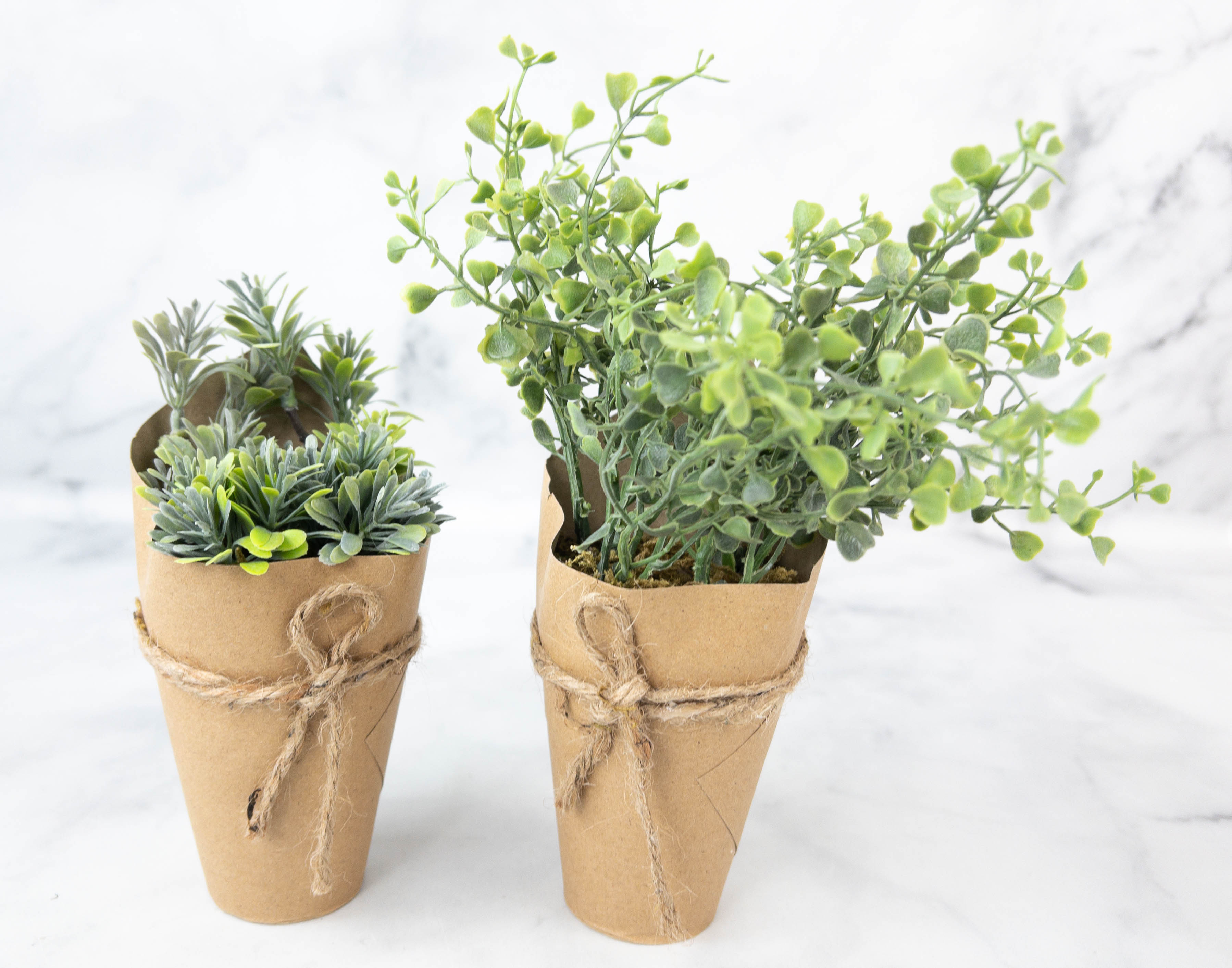 faux greenery . I received two in the box, each nestled in kraft paper and wrapped in twine. You can either leave them in the kraft pot or transfer them to a tiny pot. These faux plants look great on tier trays or as beautiful accents on shelves!
To cap off the box, here's a stoneware sienna planter! It's speckled with auburn brown tones and has little pads on the bottom that give it some elevation, protecting home furniture from scratches. The shape is unique, and it appears to fit corners well. It's one of those versatile pieces that you can use to decorate your home for any season!
I'm loving all the spring-themed decor in my Just Deco Spring 2022 box! From the art print to the planter, the items make it easy for me to add a spring feel to different corners of our home. They have a modern farmhouse vibe which I love, and they are versatile as well. This is really one of those subscription boxes that'll have you feeling giddy if you love decorating your home with unique pieces!
To take a good grasp of what's in the box, they also included an info card with the color palette, product details, and design inspiration. See them here: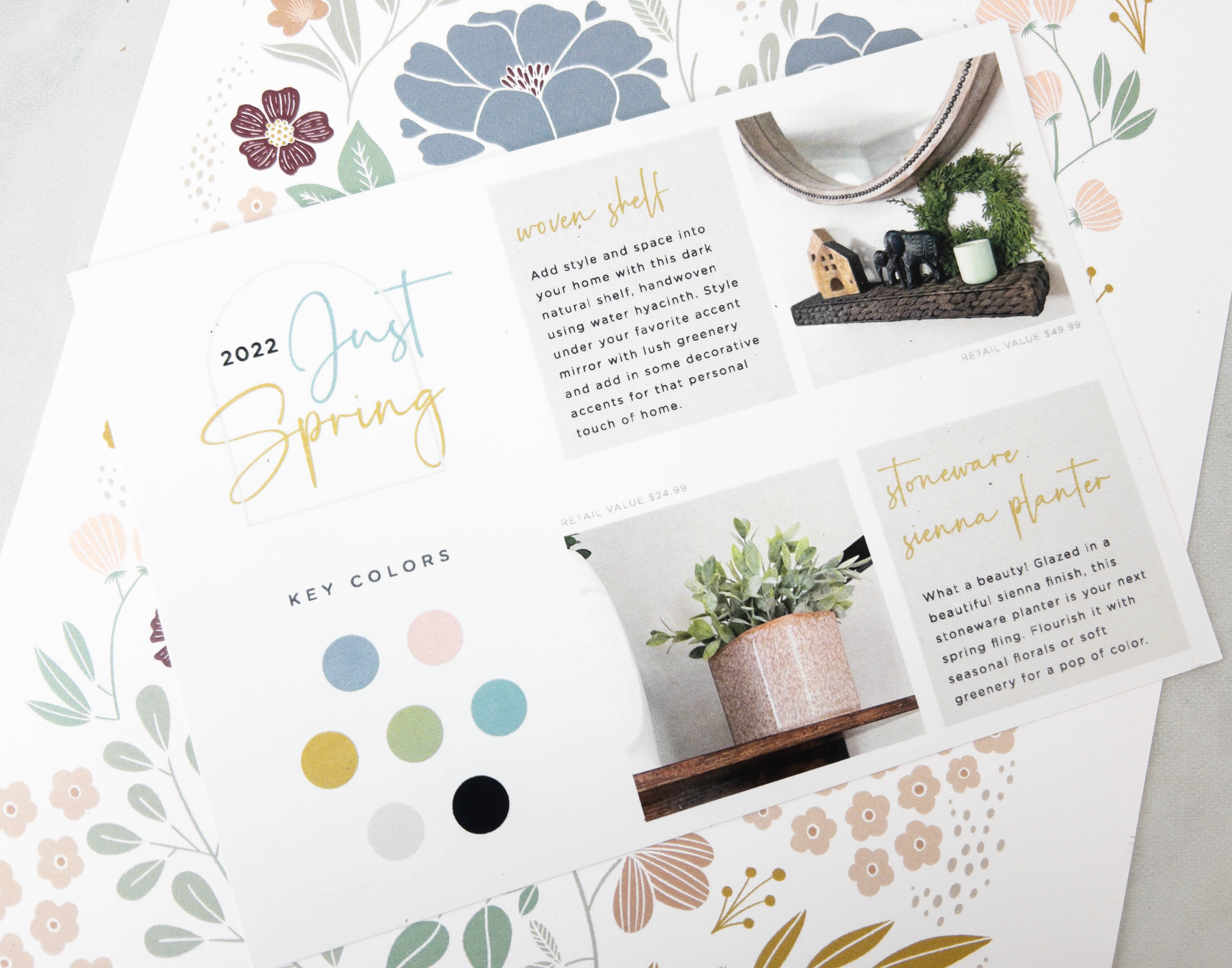 Just Deco is a quarterly home decor subscription box. Each box will include 4-5 home decor accents centered around the current season to refresh your space. It's $59.99 per quarter, with a shipping flat rate of $9.99.
What do you think of this quarter's box?