The Ipsy March 2022 theme was Power Moves and came with a bag that had those words printed on the side. I received two makeup items, a makeup brush, an eye cream, and an amazing fragrance. Read on to see what Ipsy sent me and keep in mind that Ipsy sends many variations so your bag may not match mine – Ipsy had 86 items (some of those are color variations) that they sent this month!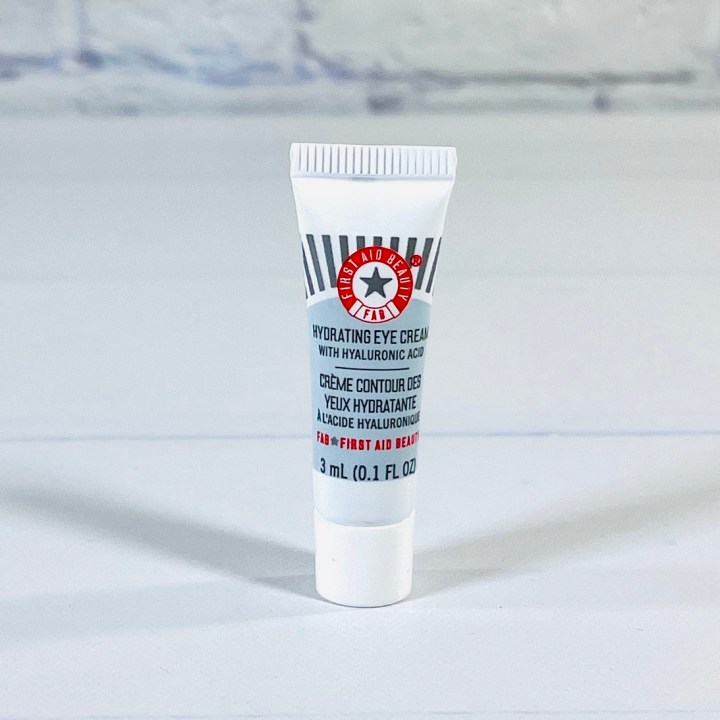 First Aid Beauty Hydrating Eye Cream with Hyaluronic Acid ($6) I would say the texture of this cream is more like a lotion, something I might wear in summer because it's not really thick. It's also a super small sample but I am going out of town for a week and it should last me that long. It smells like cucumbers, which always smells kind of fake to my nose but it says no parfum was used. It has hyaluronic acid to draw water to the skin and caffeine to do the opposite, it's supposed to reduce swelling. It took a while to pat/massage it in and that is that.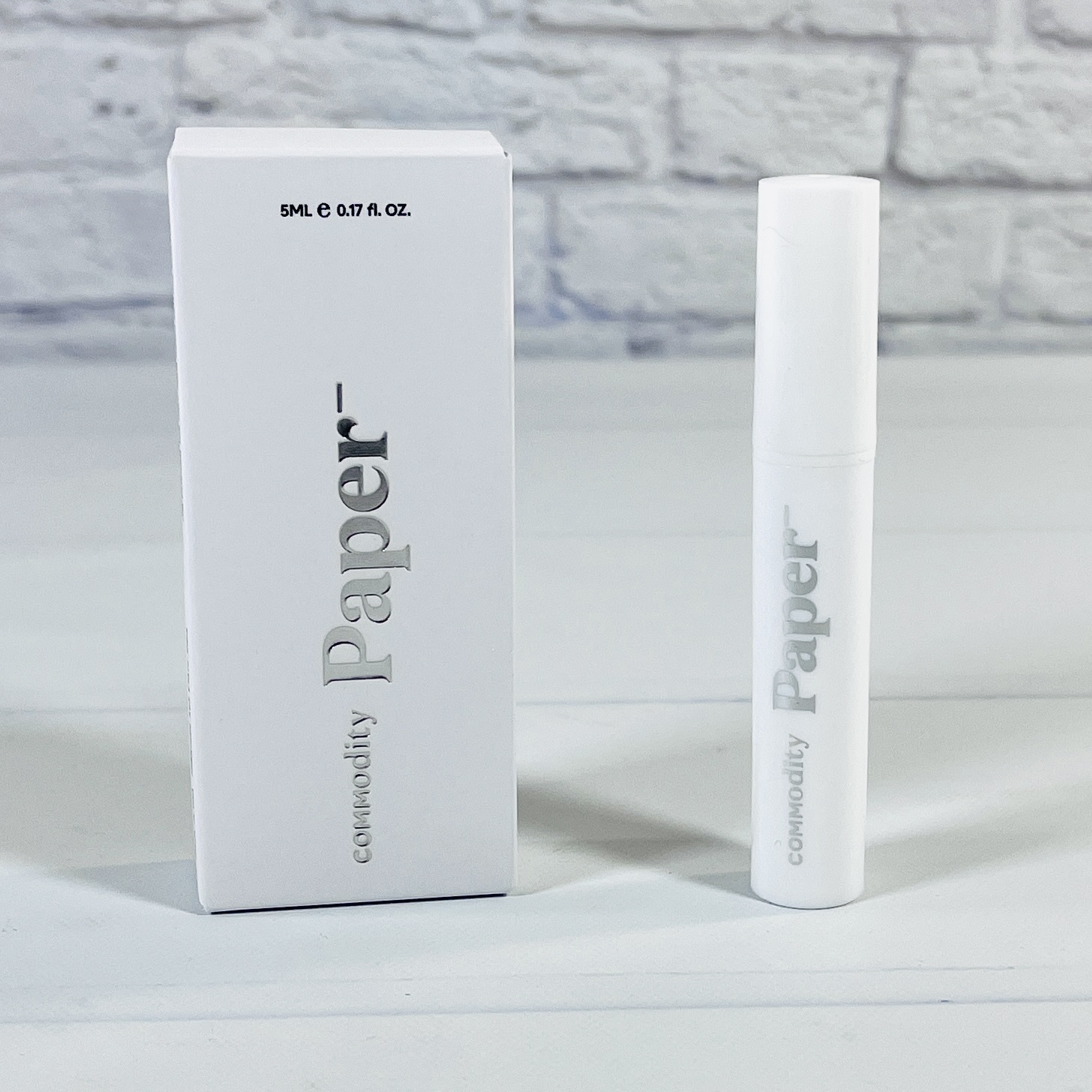 Commodity Paper, Scent Space: Personal ($13) Commodity is a fragrance brand that shut down but it appears they had a buyer and he is bringing the line back, and with new takes on their original scents. They now offer Personal, Expressive, or Bold+ takes on their scents and I received Paper in the Personal scent space. This means it should only be smelled by me and anyone within my personal space. I had a sampler set of the original Commodity perfumes and I can say that this new version of Paper is very different from the old and actually smells, to my nose, pretty much the same as Juliet Has A Gun Not A Perfume. This starts off smelling like rubbing alcohol and then turns into a clean-smelling woody musk that sort of smells like laundry detergent. I could smell it, but only lightly, for hours after applying and I really like it!
Sophia + Mabelle Small + Mighty Extreme Volume Mascara ($16, Full Sized) I received two full-sized items this month and one of them was this mascara. This is supposed to be a volumizing mascara but it was a standard kind of mascara for me, no big boost in volume and barely any lengthening at all. It didn't smudge and I'm pretty sure I napped face down so that's a plus! It has a slight scent that I would describe as "chemical".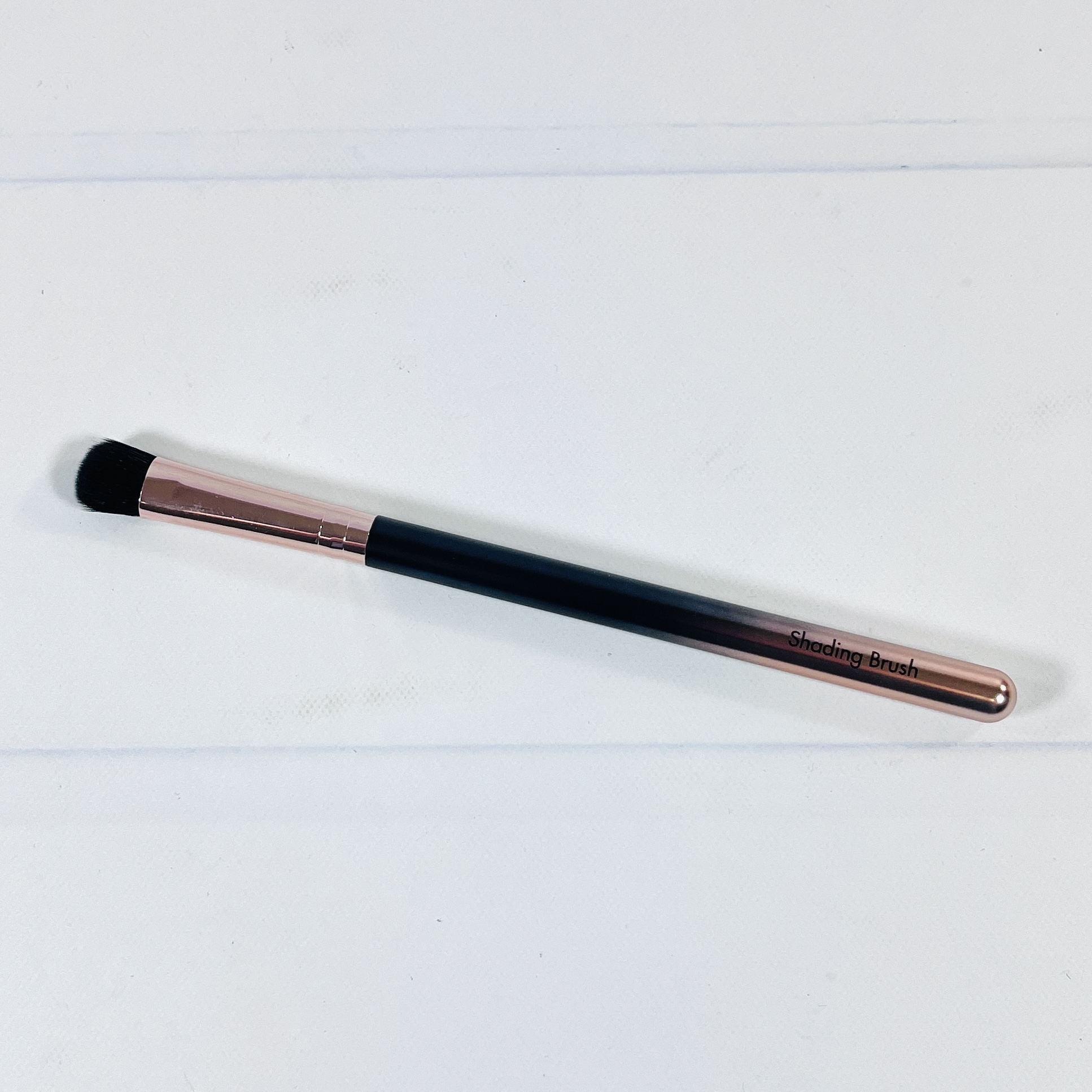 Hipdot Shading Brush ($14, Full Sized) I love makeup brushes and this one did the job well! It was sturdy enough to pack eyeshadow onto my lids and then it worked just as well to blend the crease when I applied a darker shade. The brand's website says it is vegan too!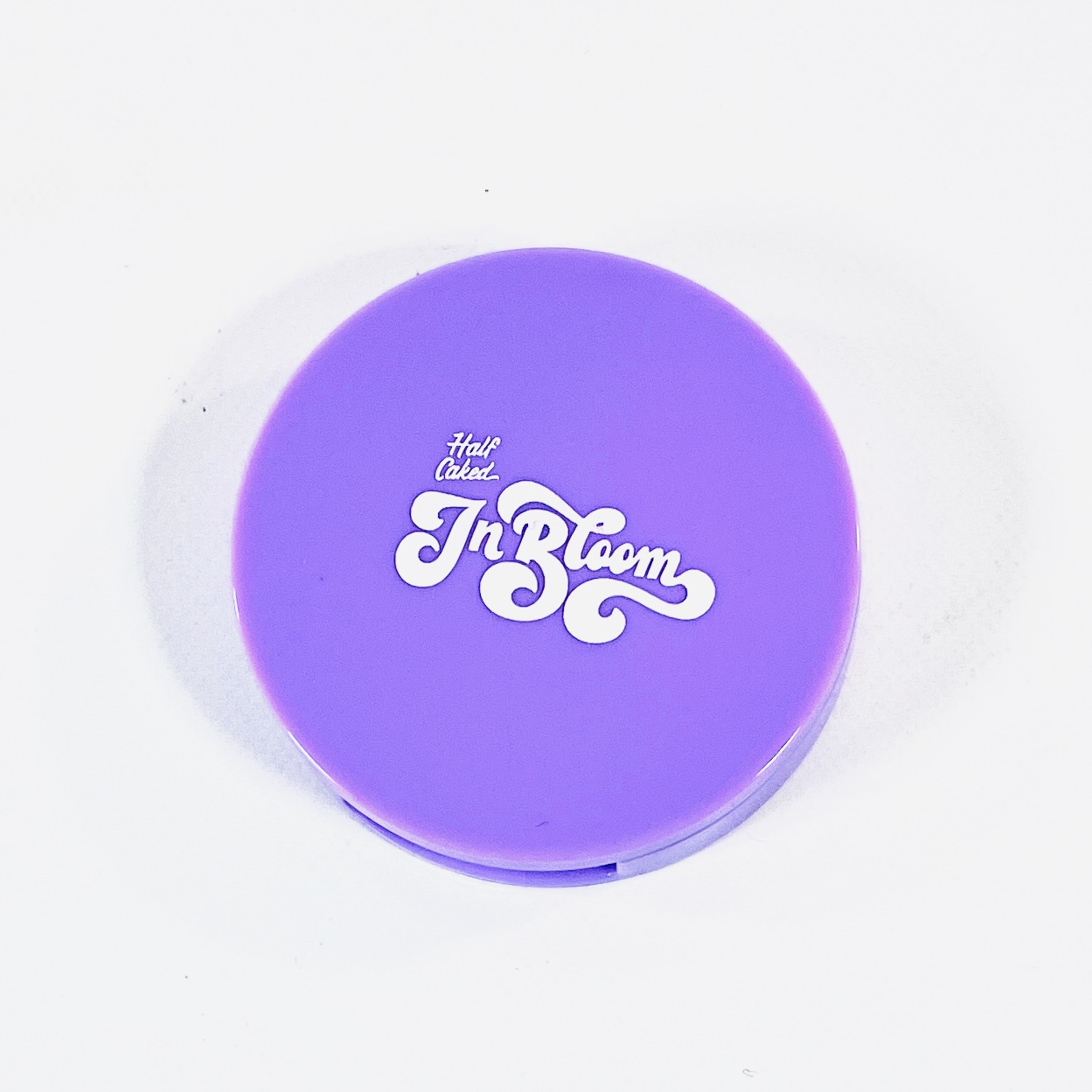 Half Caked In Bloom Powder Blush in Freshly Squeezed ($4.26) I received a deluxe sample size of this highly pigmented blush that has primer built in (to help it last all day). It took quite a bit of editing magic to get the picture above to look like the product in the compact! This shade is Freshly Squeezed and is described as "poppy peach with a matte finish". Let me tell you, a little goes a long way, so if you are used to swiping your blush brush across the compact, then think again and swipe it lightly over the product before applying to your cheeks. It is quite vibrant and I had to go over it with a fluffy brush to bring it back down to looking "flushed" and not "feverish".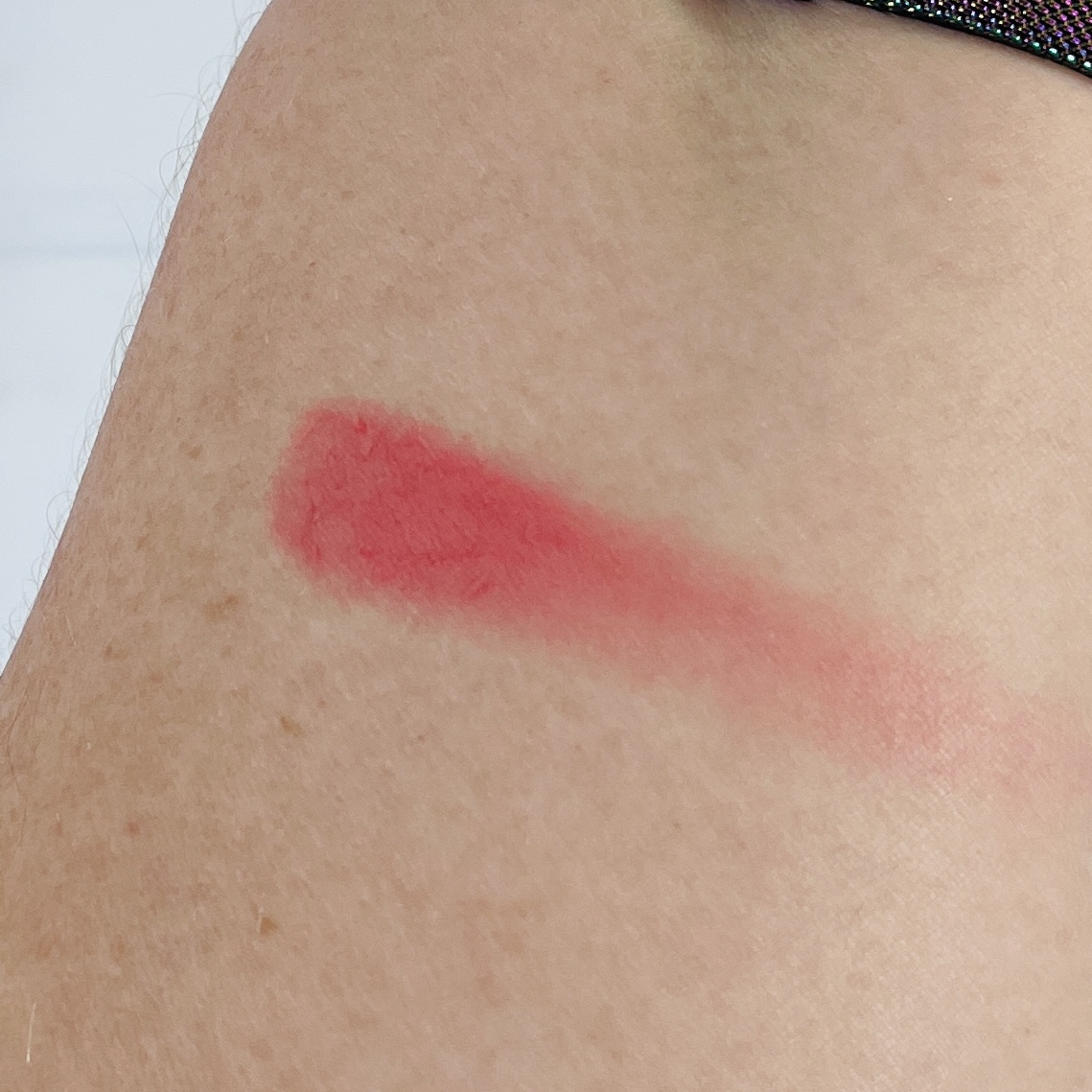 Here it is swatched on my arm!
Subscribers received either a blue bag like mine or a pink bag that says "Discover". My bag is soft blue with pink letters on a white strip that works kind of like a handle. The zipper and pull are lime green and the inside is lined in flocked material.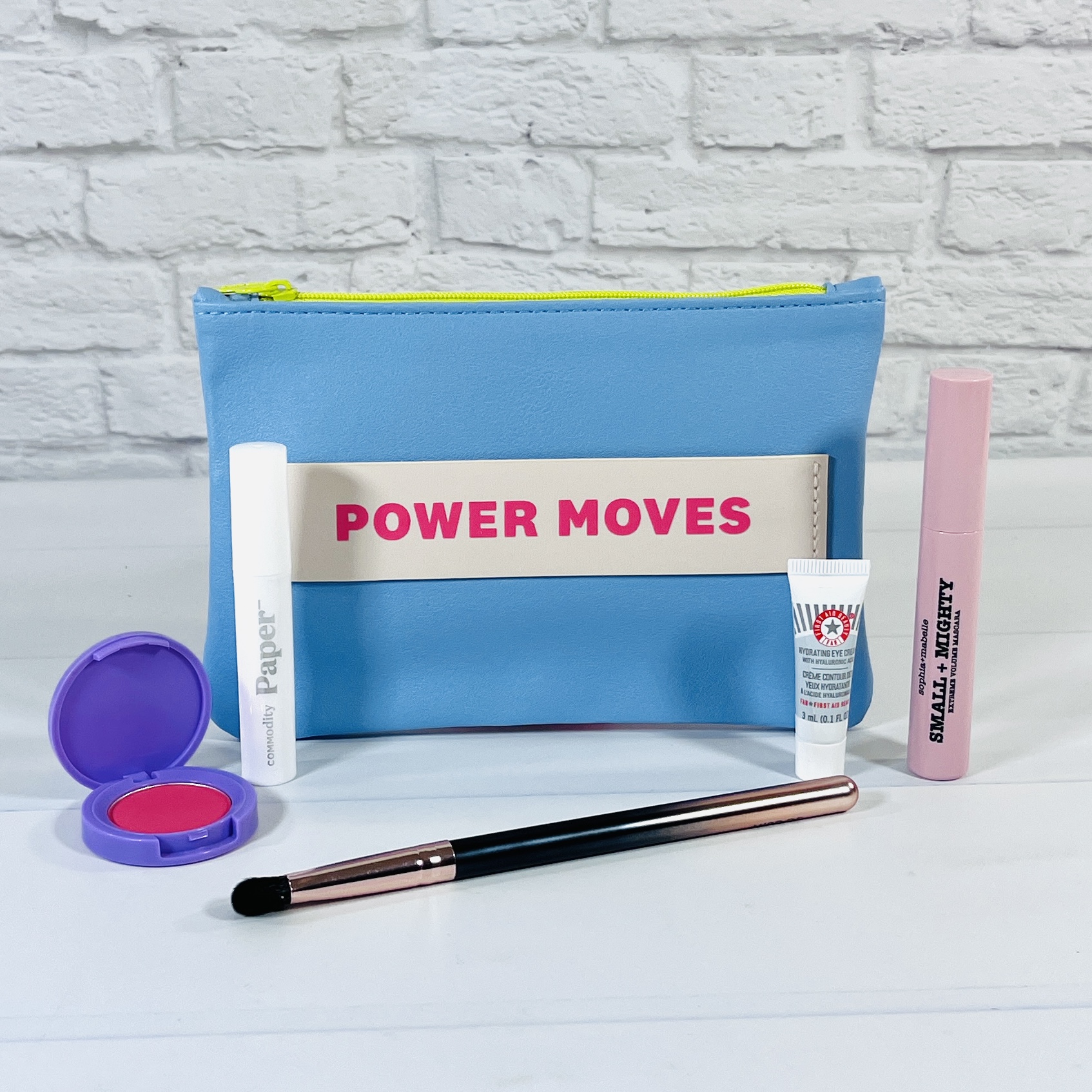 I was really excited about the products I received in my March Ipsy Glam Bag! I had a hard time choosing a product on Sample Choice day (where subscribers get to choose one item out of several offered) so I let Ipsy and their bag making algorithm do it for me and I thought they did a great job! My favorite out of all of the products I received is the perfume, it smells perfect for year-round use but it's especially welcome this spring. I also appreciate getting a makeup brush, and this one worked really well. The other items were good too and matched my beauty profile, I am one happy Ipster.
Below is the product information card I received with info about each of my items.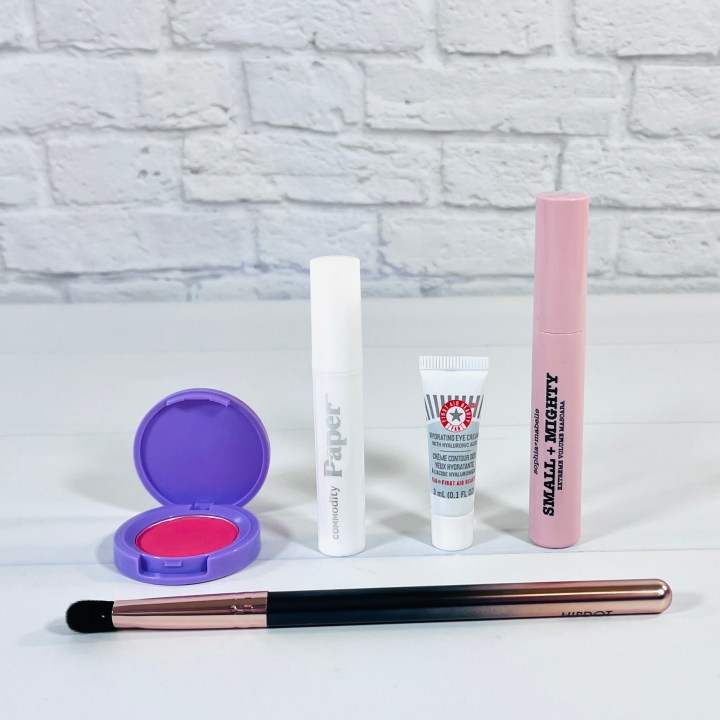 Ipsy is a monthly beauty subscription. You get five makeup, beauty, skincare, and/or hair care items in a cute bag for $13 a month! It's the most popular subscription box and a great way to sample new colors and beauty brands that you may have never heard of, as well as some of the bigger names. Ipsy also offers a Glam Bag Plus for $28 a month, there's a subscription for basics called Refreshments, and there is the opportunity to upgrade to the quarterly Glam Bag X.
There are many bag variations every month for Ipsy – log in to your account to check out how-to videos and tips for your products.
Don't forget that you can rate your items and you earn bonus points when you do that, so you can get additional products in your bag. All subscribers now have the chance to pick a product for their next bag – just log in on choice day and pick one!
What did you get in your Ipsy this month? Let me know!