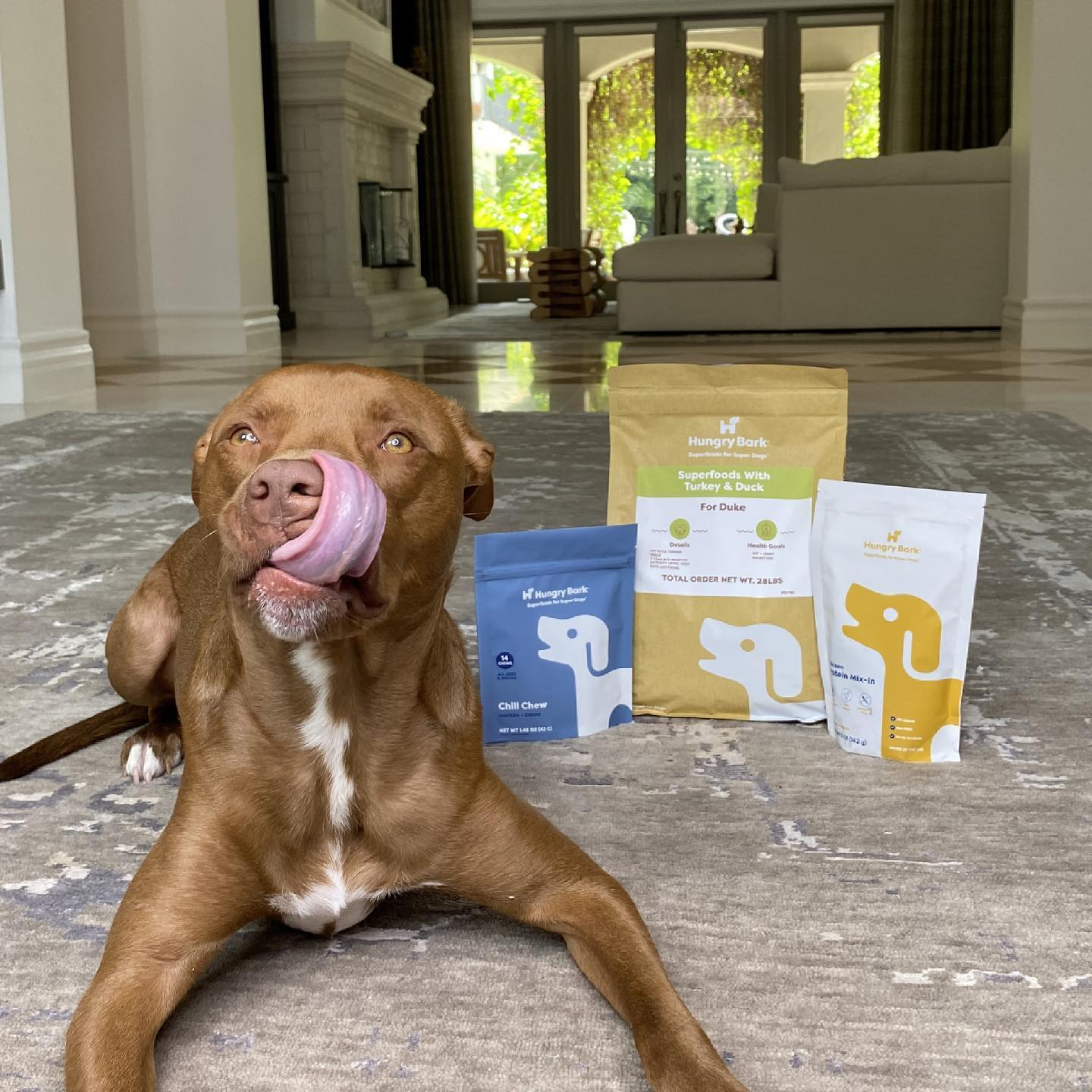 Hungry Bark has a great deal on their dog food and supplement subscription trial! Hungry Bark recipes are formulated with your dog's health in mind. Meals are made with advanced nutritional blend of premium proteins, powerful superfood ingredients and superior probiotics, all slow-cooked for optimal nutrient retention and maximum energy. Get discount when you customize your dog's meal plan!
Save 50% off your two weeks trial of theHungry Bark custom meal plan + FREE Gift! Deal applies automatically, just use this link to grab the deal. The trial offer will show at checkout when you complete your custom plan. Members get 10% off on succeeding orders.
Hungry Bark dog food & supplement subscription is now available! There are 3 subscriptions available – Kibble subscription starts $29.66 (Superfood ingredients paired with real meat proteins and fortified with probiotics, vitamins, and minerals), Supplement Chews subscription starts $11.20 (Supplement Chews will help keep your pup happy, healthy, and living their best life), and Protein Mix-ins subscription starts $19.97 (for that extra protein boost)!
To get you started, you must complete a 1-minute assessment about your dog's age, breed, activity level and health goals. Then choose the best plan for your dog, and Hungry Bark will give you your dog's custom nutrition plan. Hungry Bark's dog food and supplements, promises that you'll enjoy more years of playtime and evening walks together.
Hungry Bark operates in strict manufacturing facilities using advanced, fully traceable ingredient tracking (they know where every ingredient came from). They use an independent 3rd party lab to test each production run for salmonella and other harmful bacteria, and certify their products to be non-GMO, natural, and free from artificial preservatives, flavors, and colors.
What do you think of Hungry Bark?