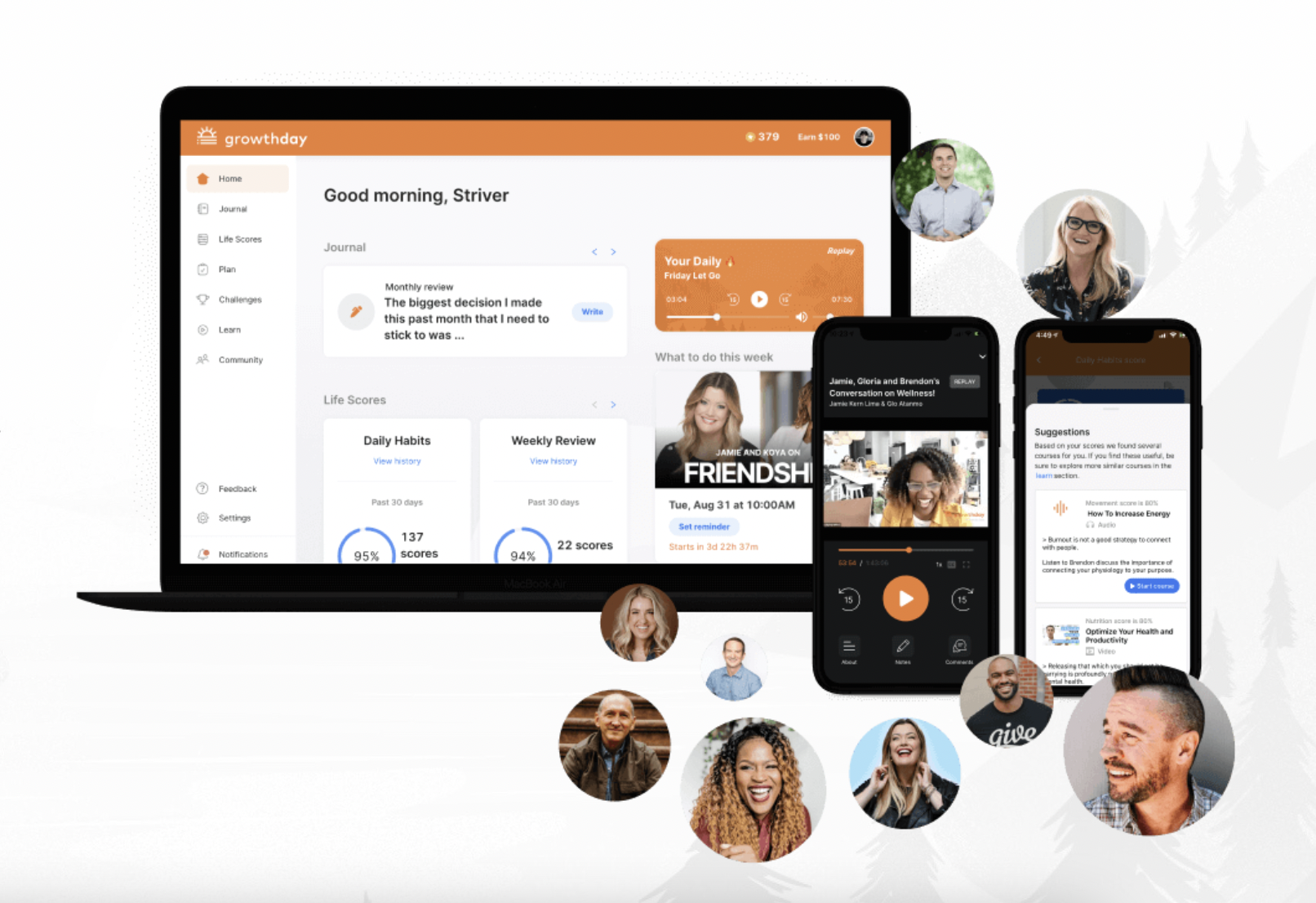 Personal growth and development is no easy feat. It requires consistent motivation, guidance, and support to help you stay focused on your goals. If you struggle with staying motivated to accomplish your goals and develop new skills, you might want to consider GrowthDay.
GrowthDay is the world's first all-in-one personal development app that provides you with the support and tools to make the most out of your life, and you can try them out FREE for two weeks!
Get 14 days FREE trial! Deal applies automatically, just use this link to subscribe.
Get 14 days FREE trial at GrowthDay!
After your trial, you'll be charged $49.99 per month.
With a GrowthDay subscription, you get access to hundreds of courses and more to help boost your motivation. They also have tools such as a digital journal that lets you jot down your thoughts, feelings, and goals. You can also track your progress to see how far you've come. It's a great way to stay motivated and focus on achieving your personal goals!
Whether you're looking to improve your relationships, build better habits or achieve greater success, GrowthDay has everything you need to get started. With their easy-to-use interface and powerful resources, you'll be on your way to reaching your goals in no time!