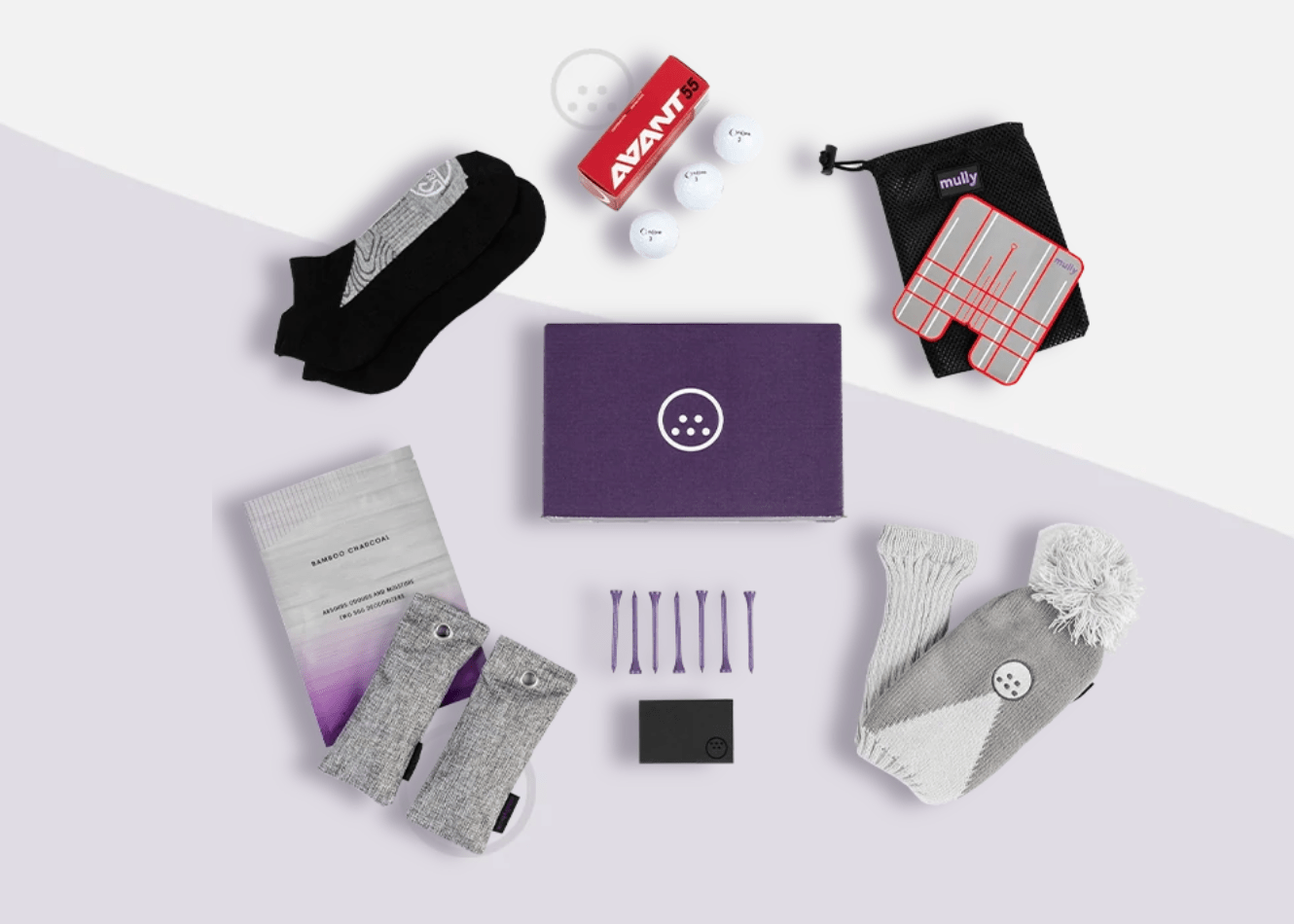 Looking to gift a present for a friend or family member who loves hitting the greens? Mullybox might be the answer. Mullybox is a monthly subscription service that provides unique gifts for golfing enthusiasts. A variety of premium and high-quality golf gear and accessories is delivered to subscribers monthly or quarterly.
Mullybox offers four subscription packages! The Basic Package includes golfing gear, two sleeves of golf balls, and 1-2 additional accessories, while the Essentials consists of a box of equipment and 2-3 other accessories – both monthly boxes are ideal for beginners.
The Premium Package is a quarterly box that sends a pack of 12 premium balls, tees, one glove, aids 5-8 other accessories. If your friend or family member is an avid golfer, the Luxury Package includes almost everything they could need to play golf, including luxury apparel and accessories.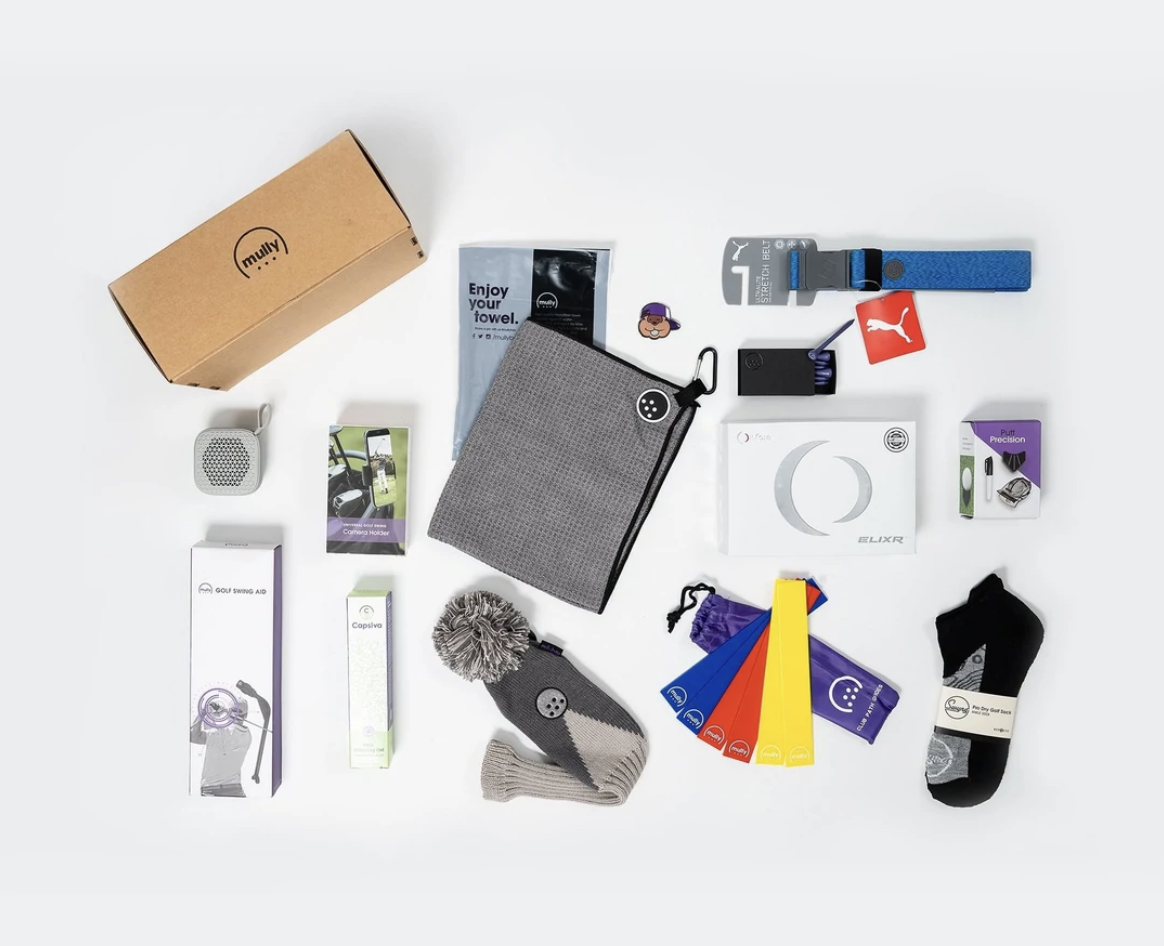 You can personalize the box based on your recipient's gender, size, or golfing preferences. Subscriptions can be canceled at any time if you wish to do so. Mullybox also offers one-time purchase items such as golfing gear and accessories if you want to buy a gift outside of the subscription service. For those who are unsure what to gift, a gift card option is available as well with a $25, $50, or $100 value.
Whether your loved one is a beginner or a seasoned pro, Mullybox's carefully curated subscription boxes will help your family and friends discover new items that will add to their golfing experience. Mullybox can be gifted as a birthday present, holiday gift, or even just as a simple gesture of appreciation. It's also a great way to introduce golfers to new equipment or gear they might not have heard of before. For the golfing enthusiast in your life, consider giving a Mullybox subscription box – they'll love you for it.
Are you gifting Mullybox?
Looking for more subscription box gift ideas? See our full subscription box gift guide!