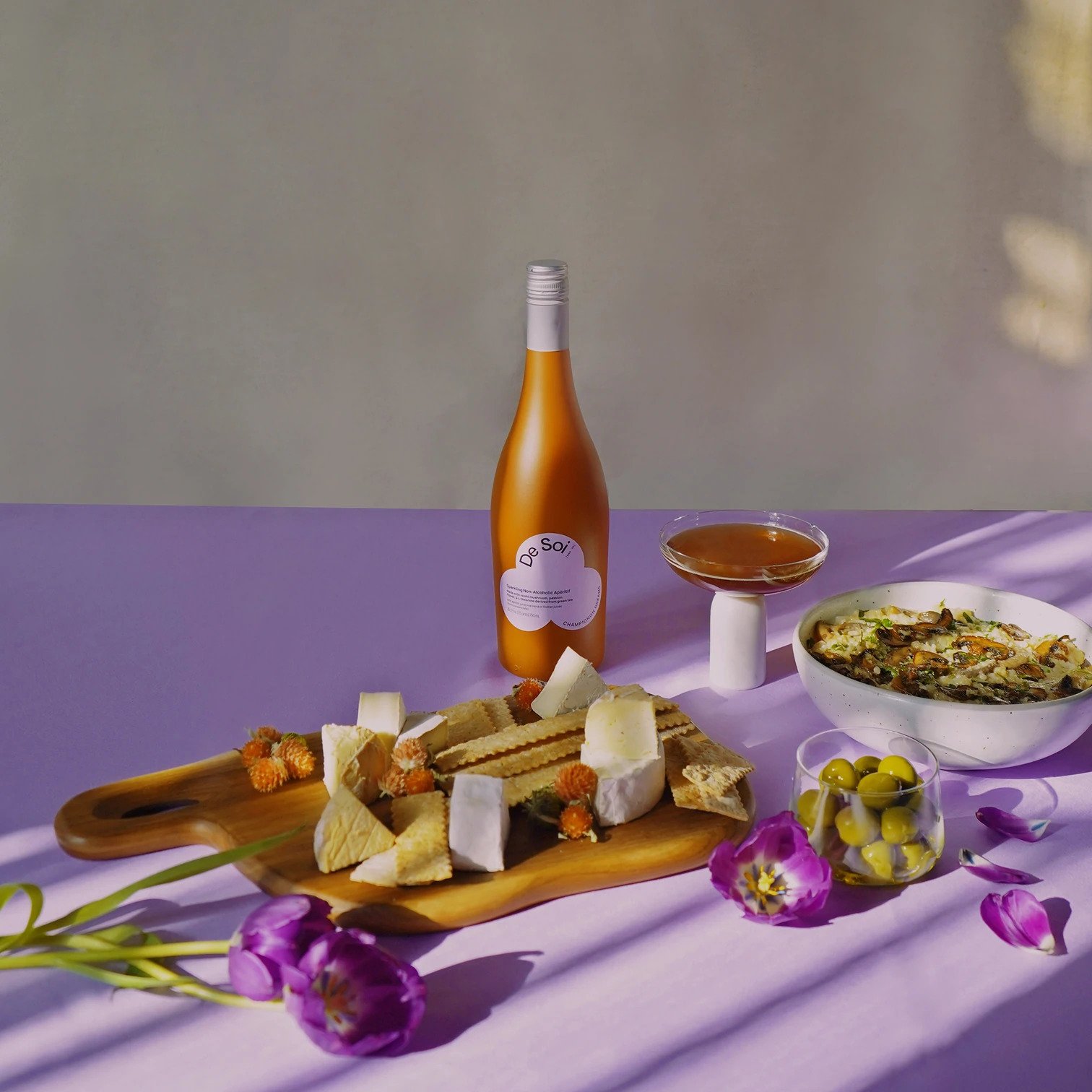 Have you heard of Katy Perry's new brand? De Soi creates non-alcoholic apéritifs and they're welcoming new customers with a great coupon! De Soi apéritifs are made with natural botanicals and it's your way to find pleasure without the proof. Whether you're indulging in a solo toast or drinking with friends, there's a bottle or can of De Soi apéritif for you. Ready to relax and have a sip of De Soi drink? They offer 10% discount on your first order!
Get 10% off on your first order of sparkling non-alcoholic apéritifs! Use this link to shop and use the coupon code WELCOME10. Does not apply to subscriptions.
De Soi currently offers 3 apéritif flavors – Golden Hour, Champignon Dreams, and Purple Lune. Golden Hour comes with yuzu and chamomile flavors, strawberry and birch flavors in Champignon Dreams, and blackberry and rose flavors in Purple Lune. Each bottle is $25 (same price for 4 cans of one flavor). You can mix and match flavors  starting at $70 per pack OR grab all flavors in their Variety Pack for also $70. Ready to commit to a subscription? Get up to 15% off on auto-ship deliveries!
Inspired by the French ethos of pleasure and restraint, De Soi makes sparkling non-alcoholic apéritifs with natural adaptogens.