Cubscription Box by Build-A-Bear turned winter into a fun and cozy experience for my daughter with this season's featured furry friend. Themed Keep It Cozy, the box included a penguin stuffed toy, along with adorable accessories, a portable game, and matching tees!
To keep my daughter's feet warm, they sent a pair of cozy socks with a navy blue base color and light blue heels, toes, and cuffs. The socks also feature this month's theme, Keep It Cozy, and the Build-A-Bear logo on the soles. I like how soft these socks are, but they were way too big for my youngest. They should be comfortable to wear whether with sneakers or boots.
Keeping kids busy during road trips or long wait times is easier when you have portable games like this Tic-Tac-Toe! Kids can play with this game anytime and anywhere they want. The kit includes a bag that also doubles as the playing board, plus 10 round pieces (5 blue Xs & 5 pink Os). The design of the game bag gives off wintery vibes, as it has prints of pine trees, hot mugs, crescent moons, and other winter elements. One side of the pouch is printed with a 3×3 grid. My 4 year old absolutely loved this – we played it again and again!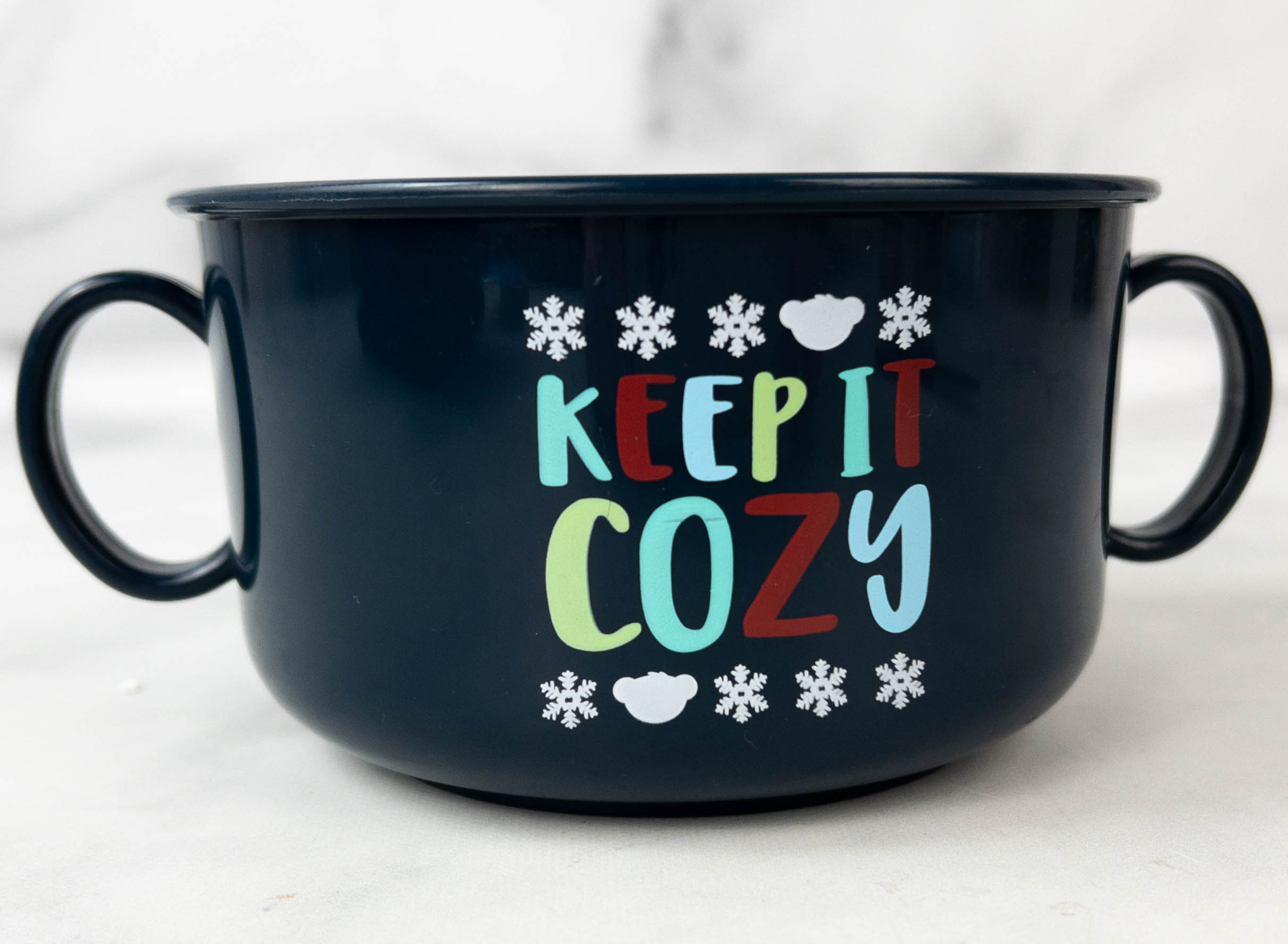 The cold winter weather calls for a warm and tasty soup! This double-handle mug is perfect for serving hot soups and it also looks so cute with the Keep It Cozy print. It has a wide opening that makes it easy to pour any liquid in, providing a perfect way to warm up when feeling cold! However, this was quickly repurposed as a snack bowl, and then a crayon bowl.
My daughter's new furry friend from the Winter box is an adorable penguin plushie in deep blue color. It's so soft and cuddly, and just like other stuffed animals from Cubscription, it has a heart embroidered on the chest part. There's even a Build-A-Bear logo stitched on its right flipper, as well as a striking yellow bill and webbed feet.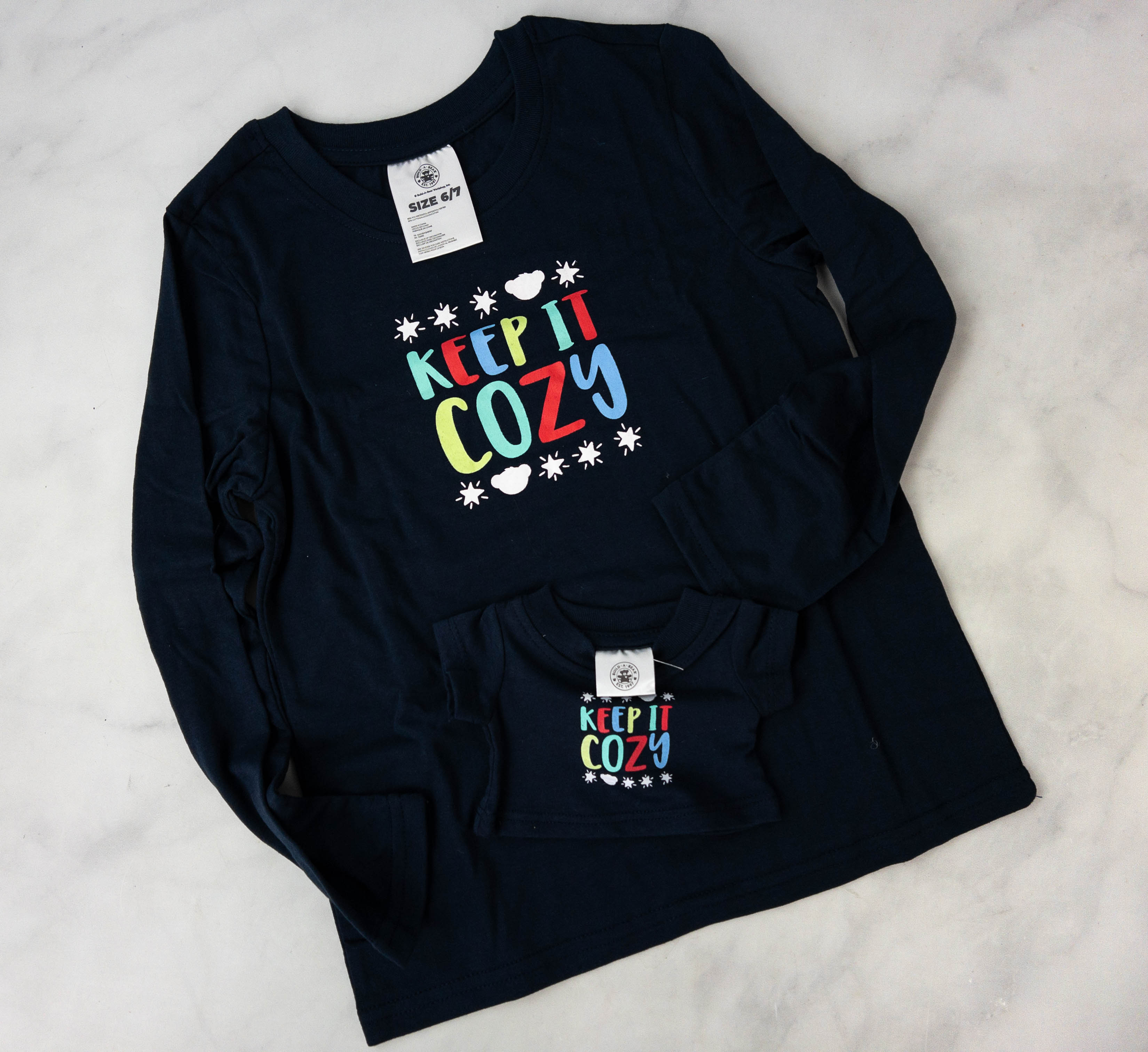 Keep It Cozy tees are the twinning item for this season's box! My daughter has a long-sleeved tee, while the wearable for her new furry friend is short-sleeved. They are made with high-quality fabric, so they are definitely perfect to wear on a cozy day. Both are also stylish and have the same design as the soup mug and socks!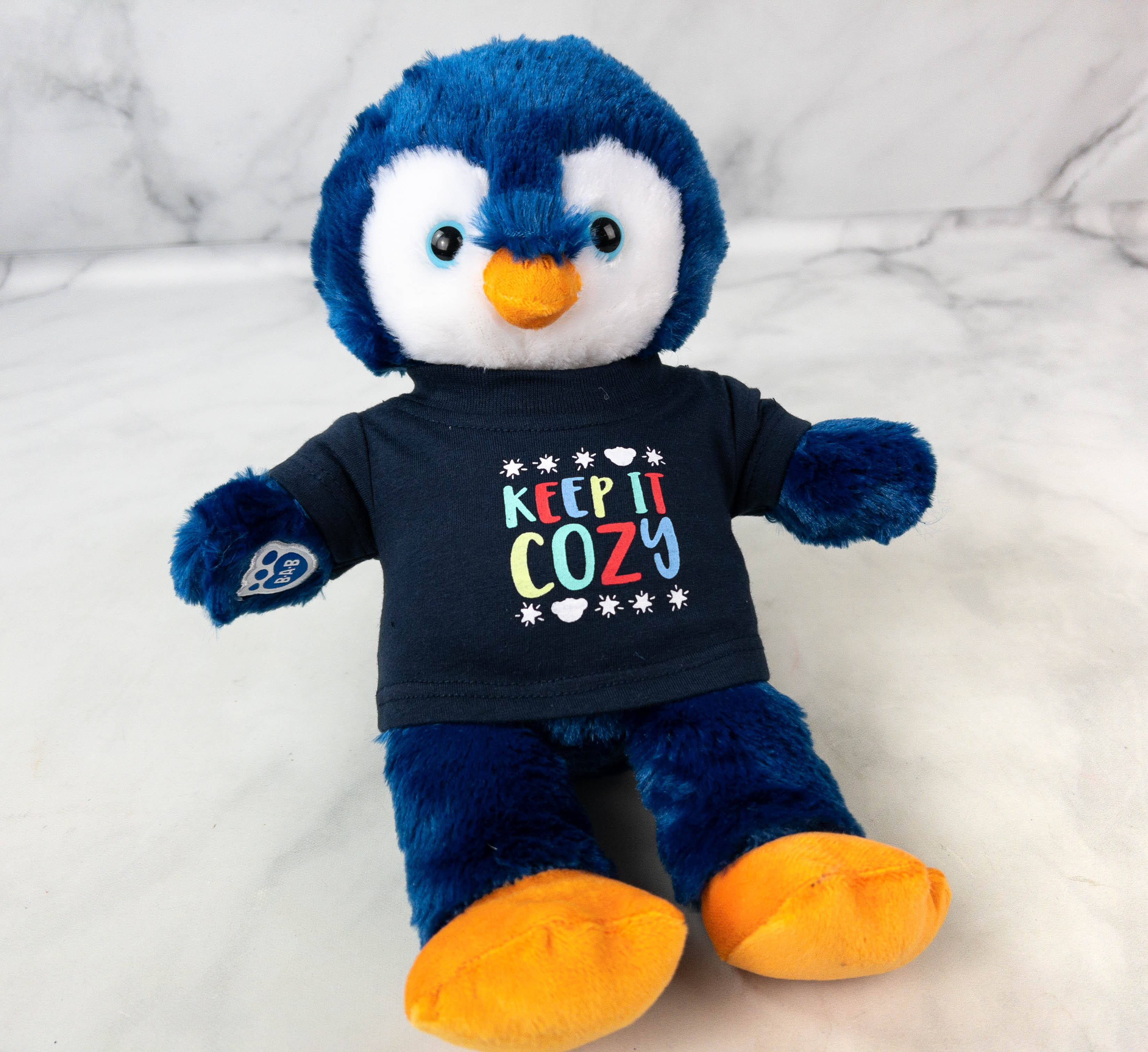 Here's a look at the penguin wearing the shirt, keeping it cozy and casual!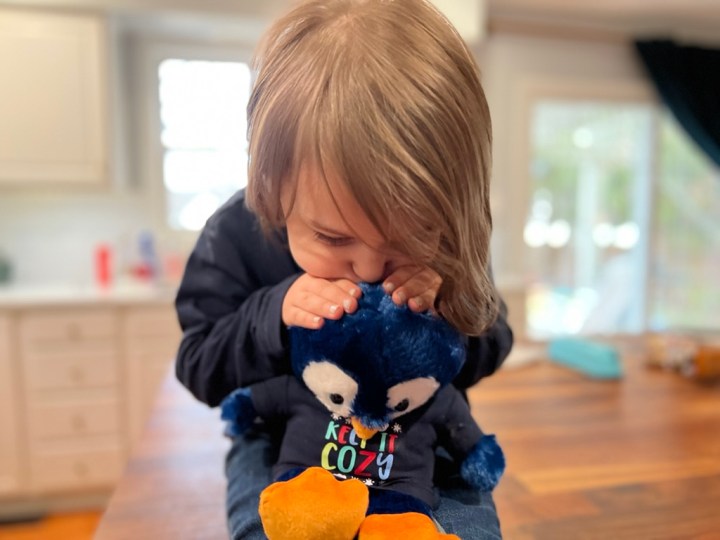 Another season, another fun-filled package from Cubscription Box by Build-A-Bear! My daughter was enthralled by the adorable penguin in the box and happily played with it. There's even a portable tic tac toe game that added more entertainment to the already fun box and a soup mug for serving comforting food that will warm her up when feeling cold. Of course, she was overjoyed with the shirt as she and her cuddly animal friend could go twinning! All items are unique to the box and can't be found elsewhere, so they are really worth waiting for!
Each quarterly box also includes a booklet with product images and descriptions. See it here:
Cubscription Box by Build-A-Bear is a subscription box service that delivers a new furry friend every season (4 times a year). Each shipment contains 6-8 custom-made, exclusive Build-A-Bear items that you can't get in stores or anywhere else! This includes a new stuffed animal in every box, complete with clothing and accessories for both you and your furry friend! Cubscription Box is gender-neutral.
What do you think of this quarter's box?