Pipsticks Kids Club captured the magic of reading in their February 2022 sticker collection. From the character dress-up stickers to fairytale-inspired sticker sheets, my book-loving kids gave two thumbs up to everything in their pack. This was a great way to celebrate kids' love for books, and the stickers are perfect for decorating a reading journal or for making bookmarks. The Kids Club sticker pack is ideal for ages 3 and up!
DEAL:  Get 50% off your first month of Pro or Kids Club Classic Pack! Use the coupon code STICKER50.
Each Kids Club sticker pack includes Scratch N' Sniff stickers and a postcard. For February, the scented stickers are all about space things while the postcard features a reading girl standing on top of the stack of books.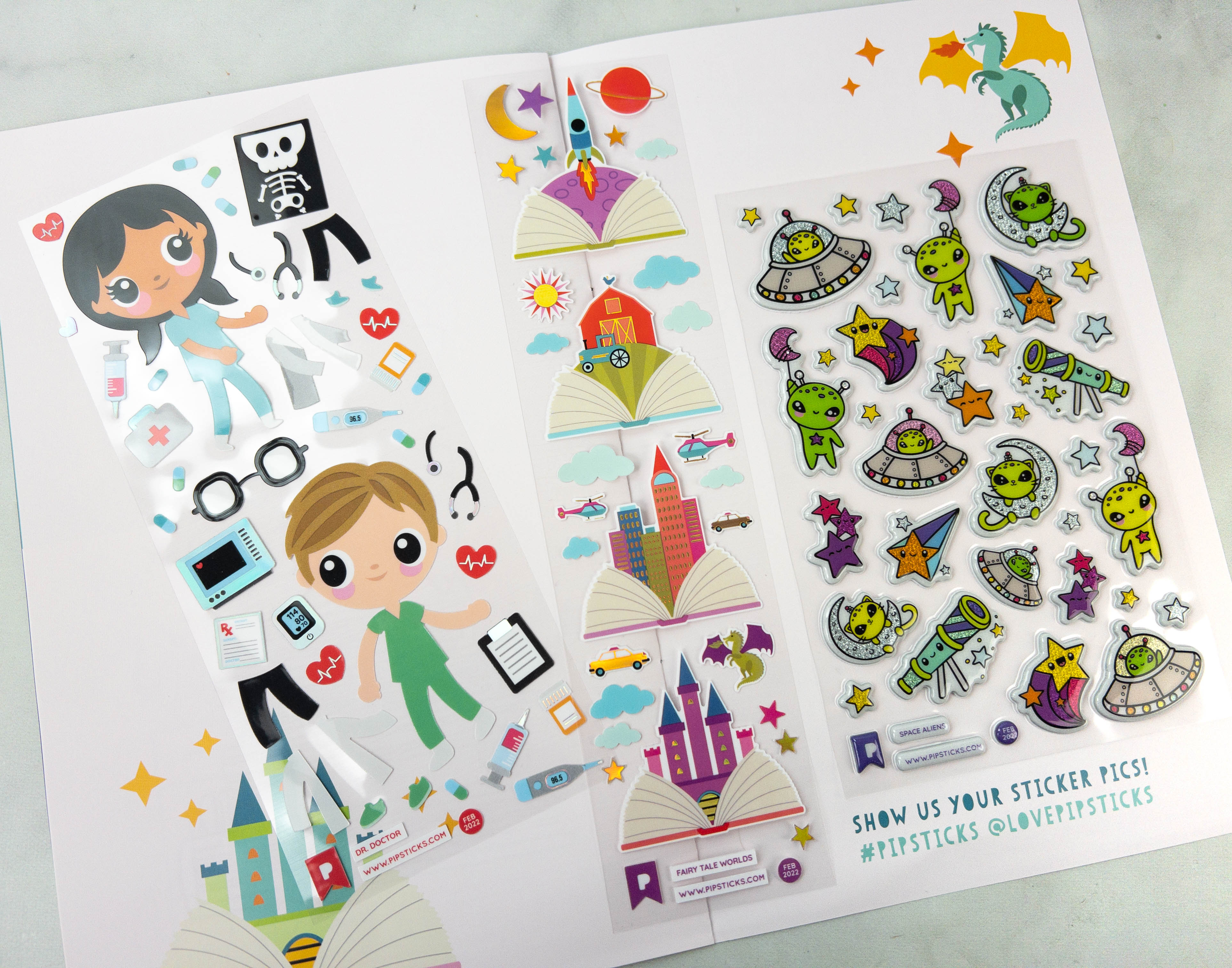 Imaginative and creative kids would love the dress-up stickers featuring firefighters and doctors. Of course, there are also sticker sheets that feature fairytale-inspired scenes.
The alien-themed stickers are puffy, so they easily stick out from any surface kids decide to put them on. This type of sticker is great for decorating notebook covers, cards, and other craft projects.
Here are more book-themed stickers my kids can't get enough of! Some of them feature cute monsters, babies reading books, and even adorable dragons enjoying their reads. There's also a colorful sticker sheet with stacks of books in different colors.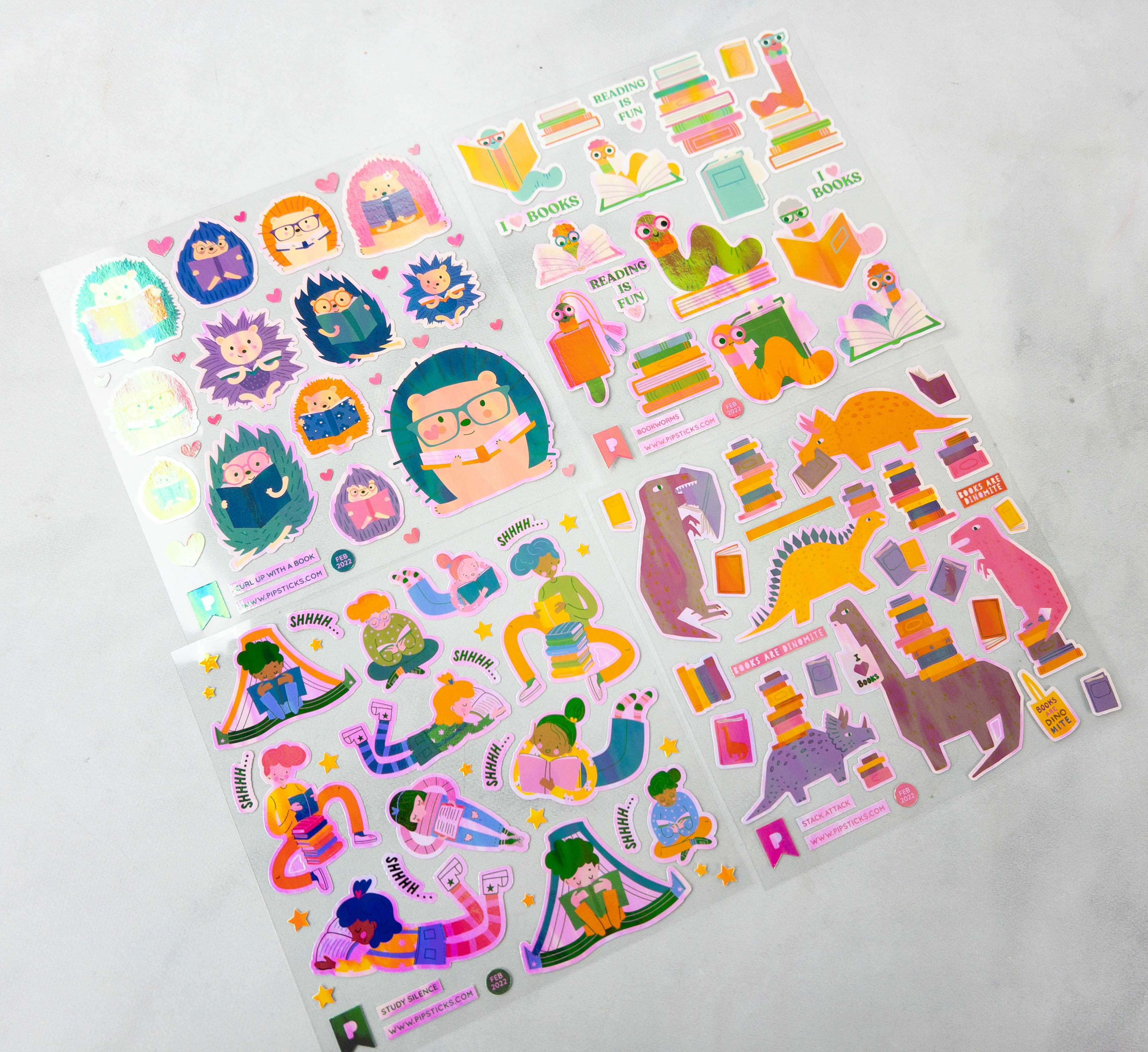 Who said only dragons love reading? Other sticker sheets from this pack feature reading porcupines and hedgehogs, dinosaurs with their book stacks, and worms that live up to the term bookworm really well.
Here's a closer look at the holographic stickers. They shine when you look at them from a different angle!
I think the best thing about this month's Pipsticks stickers is the theme! The reading and book-themed stickers are fun, and they also encourage imagination and creativity. The dress-up sticker sheets are the most unique stickers from this bunch. My kids also adored the reading animals featured on some of the sticker sheets. If you want to get fun stickers for kids, this monthly sticker subscription can help you with that. My kids' sticker collection is growing and they couldn't be happier!
Pipsticks stickers are always packed in a reusable shiny holographic pouch. It also comes with the Little Pippy booklet where you can find fun activities for kids. Here's a peek: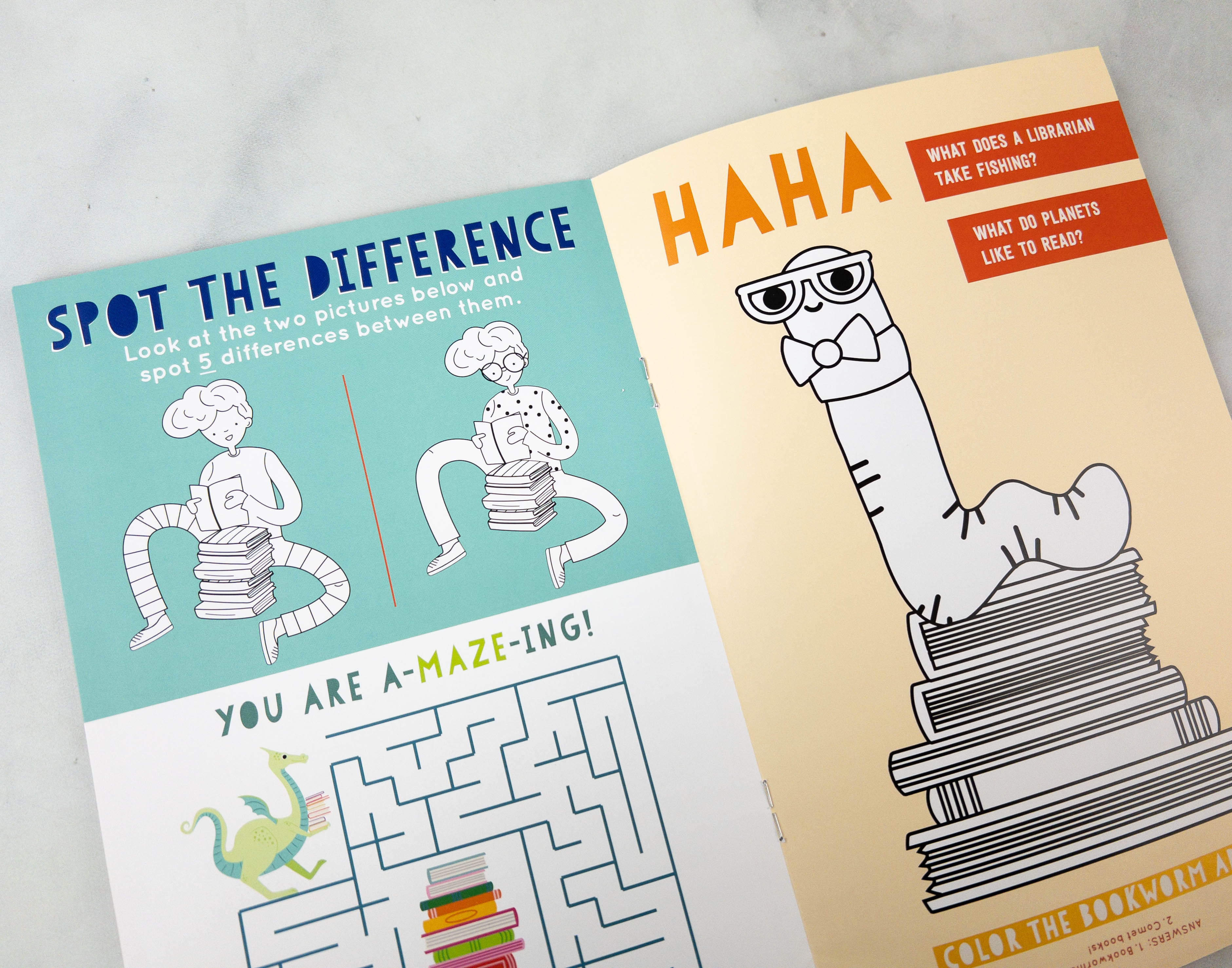 Pipsticks are not just for kids, they also have something for adults! Currently, there is a Sticker Club for adults (Pro Club), for kids (Kids Club) and both of these come in Classic (15 sheets for $17.95 a month) or Petite (7 sheets for $11.95 a month).
NOTE: You should be able to find the items in this month's pack in the Pipsticks online shop around mid-month. They usually have previous packs available too.
Are you getting any of Pipsticks subscriptions?