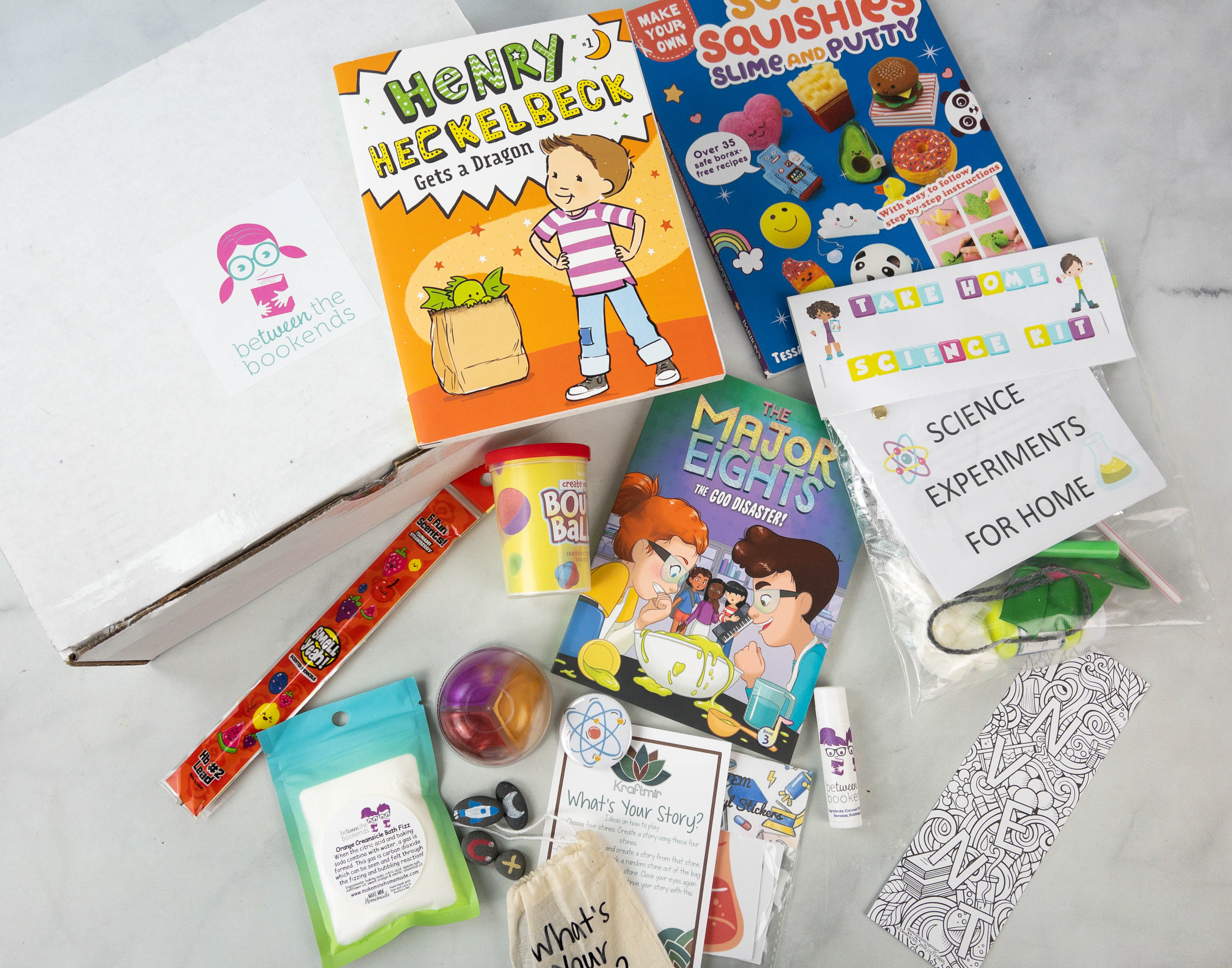 Children learn best when they're having fun, and that's what beTWEEN the Bookends highlighted in their February 2022 curation. The Early Readers Box was themed FUN WITH STEM, and it came loaded with 3 age-appropriate books plus 9 lifestyle and beauty items, especially put together and packaged for children aged 6-8. While we typically review their box for tweens, this month beTWEEN the Bookends sent along their full-size box that's designed just for early readers – and what a fun box it was!
DEAL: Get 15% off on your first month on any subscription plans! Use coupon code HELLO15.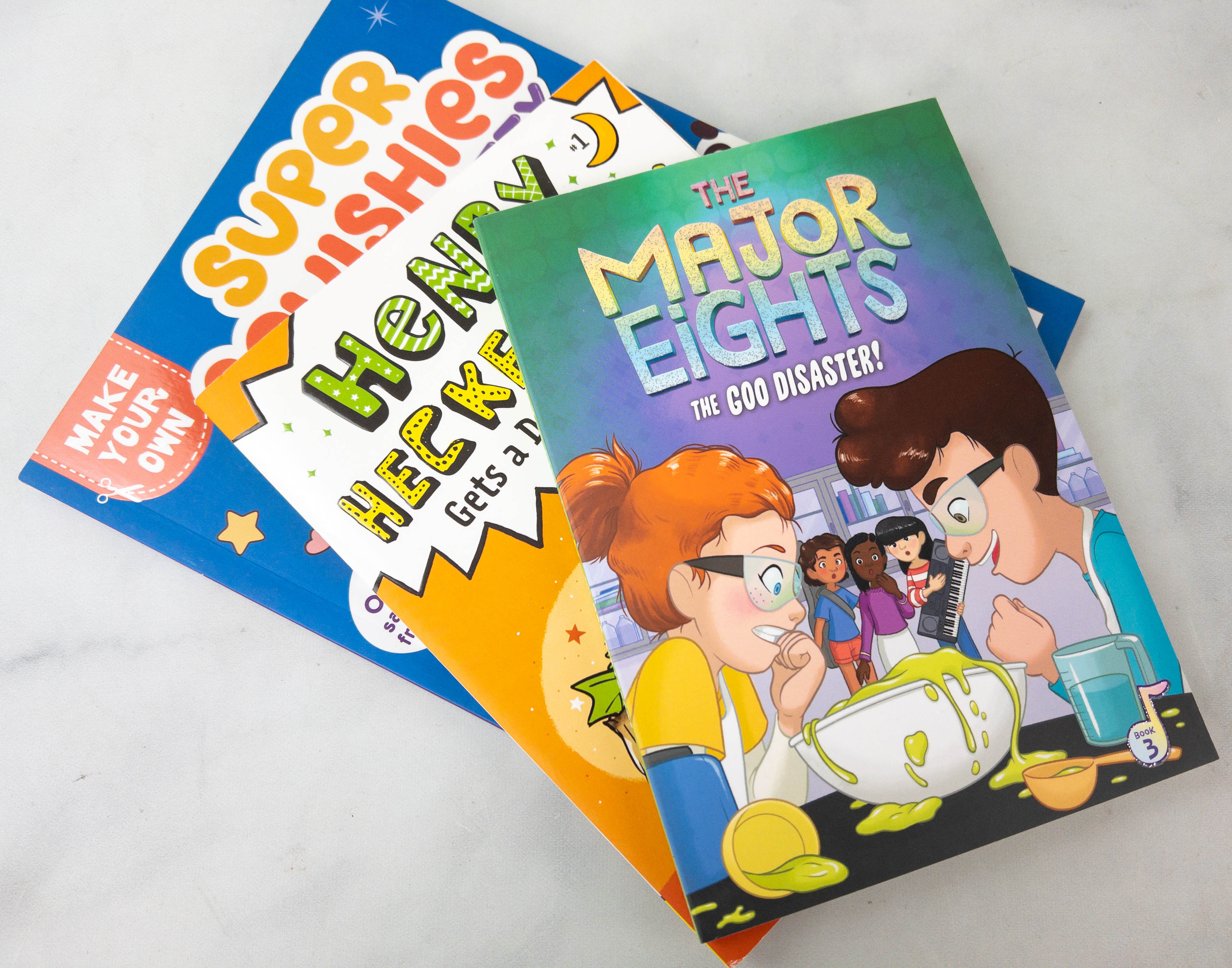 Here are the books that beTWEEN the Bookends sent for February, and they're all STEM-related:
The Major Eights The Goo Disaster! by Melody Reed ($6.94) The first book is about Maggie and her quest on acing her science fair project. Dedicated to performing with the band at the annual arts banquet, she had to get her grade up or else her mom won't allow her. It's a delightful book that depicts science in all aspects, as well as friendship! There are illustrations throughout the book – although black and white – that made it enjoyable to read.
Henry Heckelbeck Gets a Dragon by Wanda Coven ($5.68) The next story features Henry, a not-so-ordinary boy who had just known about his powers and accidentally brought his toy dragon to life. Also, on their first day of school, Henry and his best friend Dudley counted coins and dropped things in water to test what would float and what would not. And because the text is large and there are many illustrations, reading the entire book is easy and enjoyable for children!
Super Squishies Slime and Putty by Tessa Sillars-Powell ($17.50) The last one is an activity book, and it's all about making slimes and putty! It has over 35 recipes, each with a materials list and easy-to-follow instructions for making squishes in different shapes. Whether it's a burger, panda, poop, or cake, kids can easily do it as long as they follow the instructions well! Adult supervision is also required.
Now, let's take a look at the lifestyle items for our little people in the box: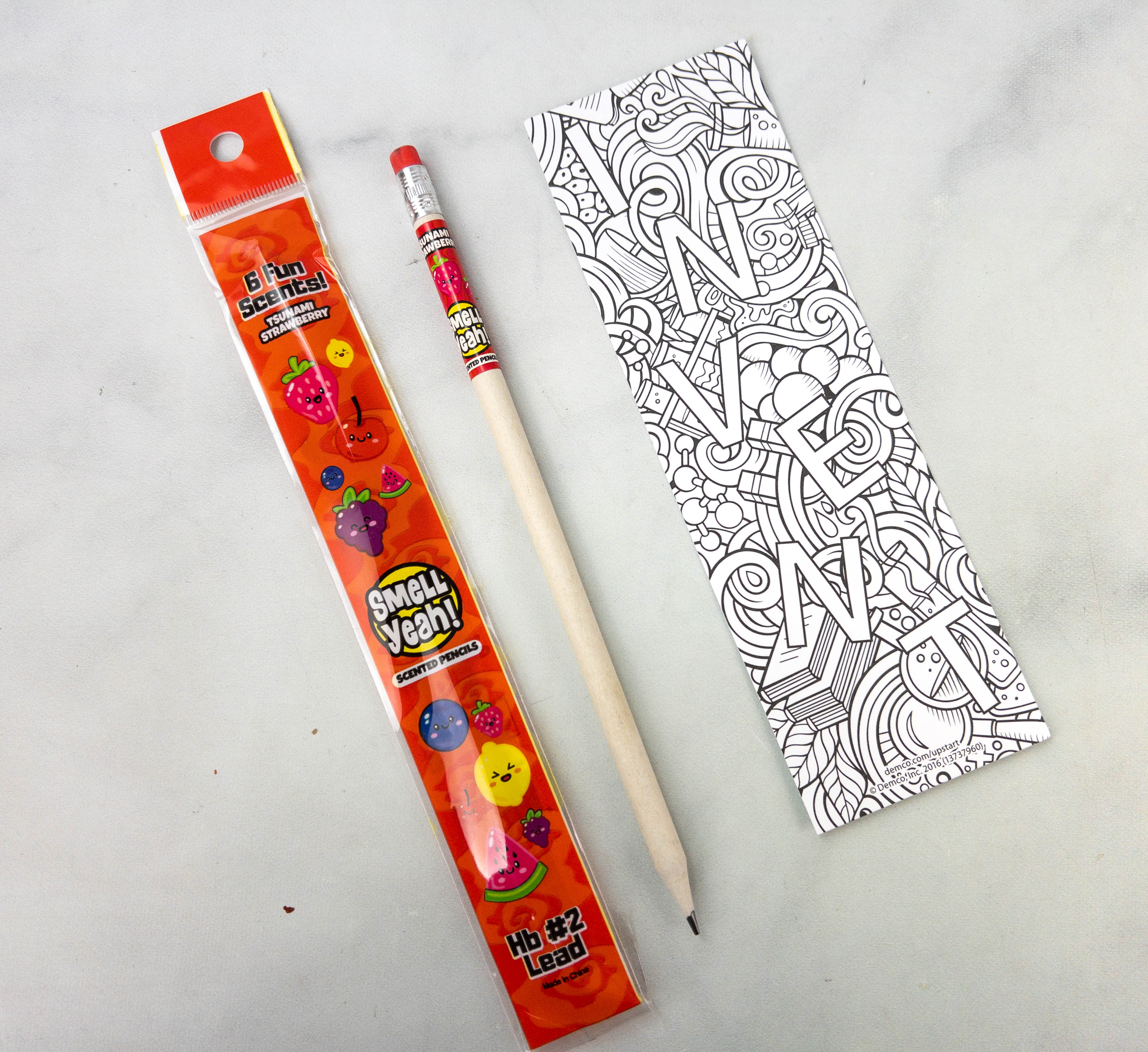 For jotting down notes or results of experiments, the box included a Scented Pencil! It has HB #2 lead that writes well and a pleasant strawberry scent. The box also included a bookmark that kids can color and use!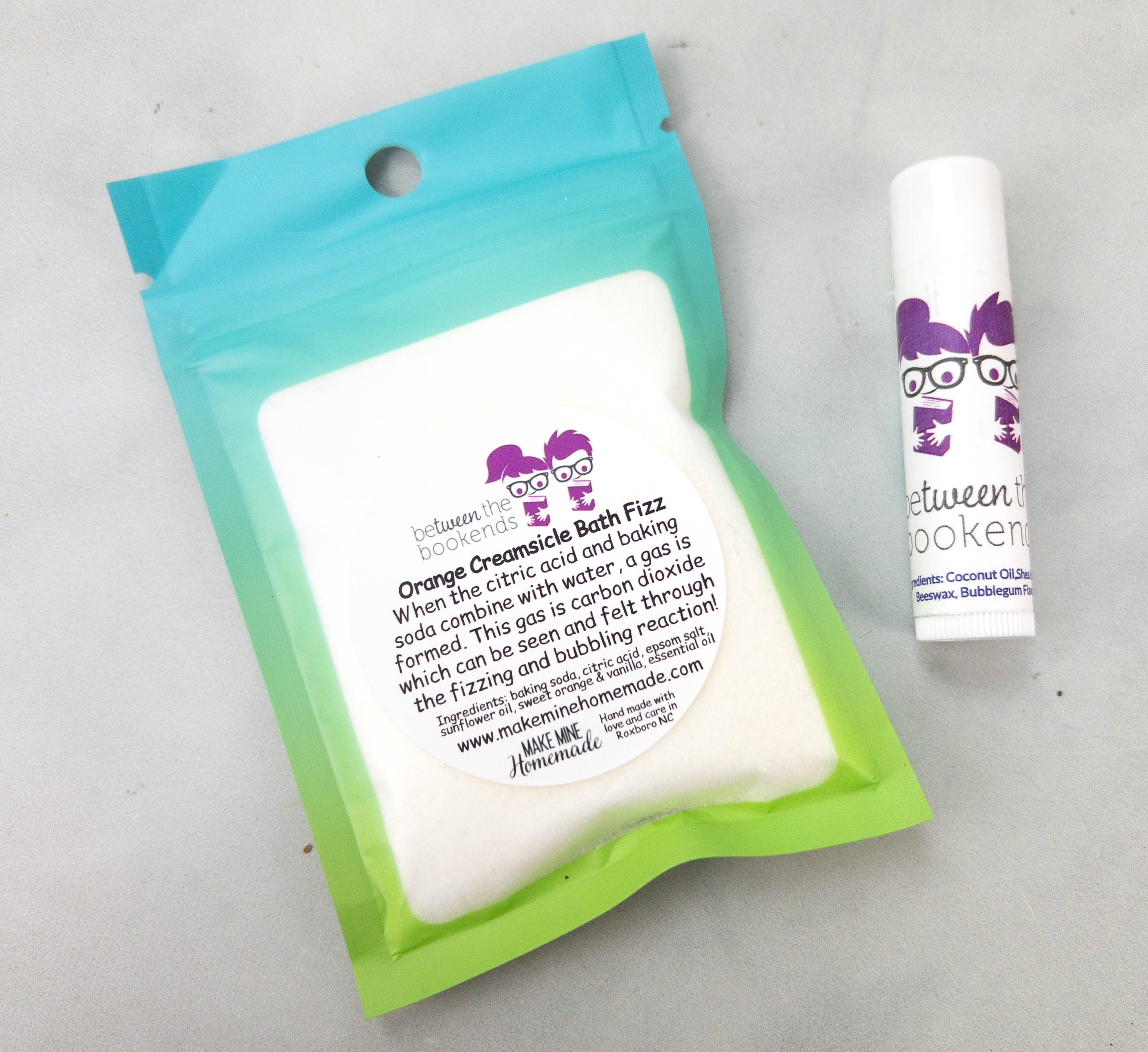 Bringing fun and delight to a regular bath routine is an Orange Creamsicle Bath Fizz. It's made with citric acid and baking soda, creating fizz and bubbles when mixed with water. It has a sweet orange and vanilla scent that's purely relaxing. With Epsom salt, it helps soften the skin as well!
Another self-care item is the Bubble Gum Lip Balm. It's made with all-natural ingredients and contains no artificial colors and petroleum products. It glides smoothly over the lips, and leaves it moisturized, soft, and supple. It smells exactly like bubble gum!
Since the theme is related to STEM, the Monthly Sticker Pack is all about it too! There's a sticker of atomic structure, microscope, an Erlenmeyer flask, and DNA strand. Peeking over the top is a pin button with the same image as one of the stickers to add to your little scientist's stash. Kids can attach it to their bag straps or add it to their collection pile! My son added them right to his iPad – he was so excited!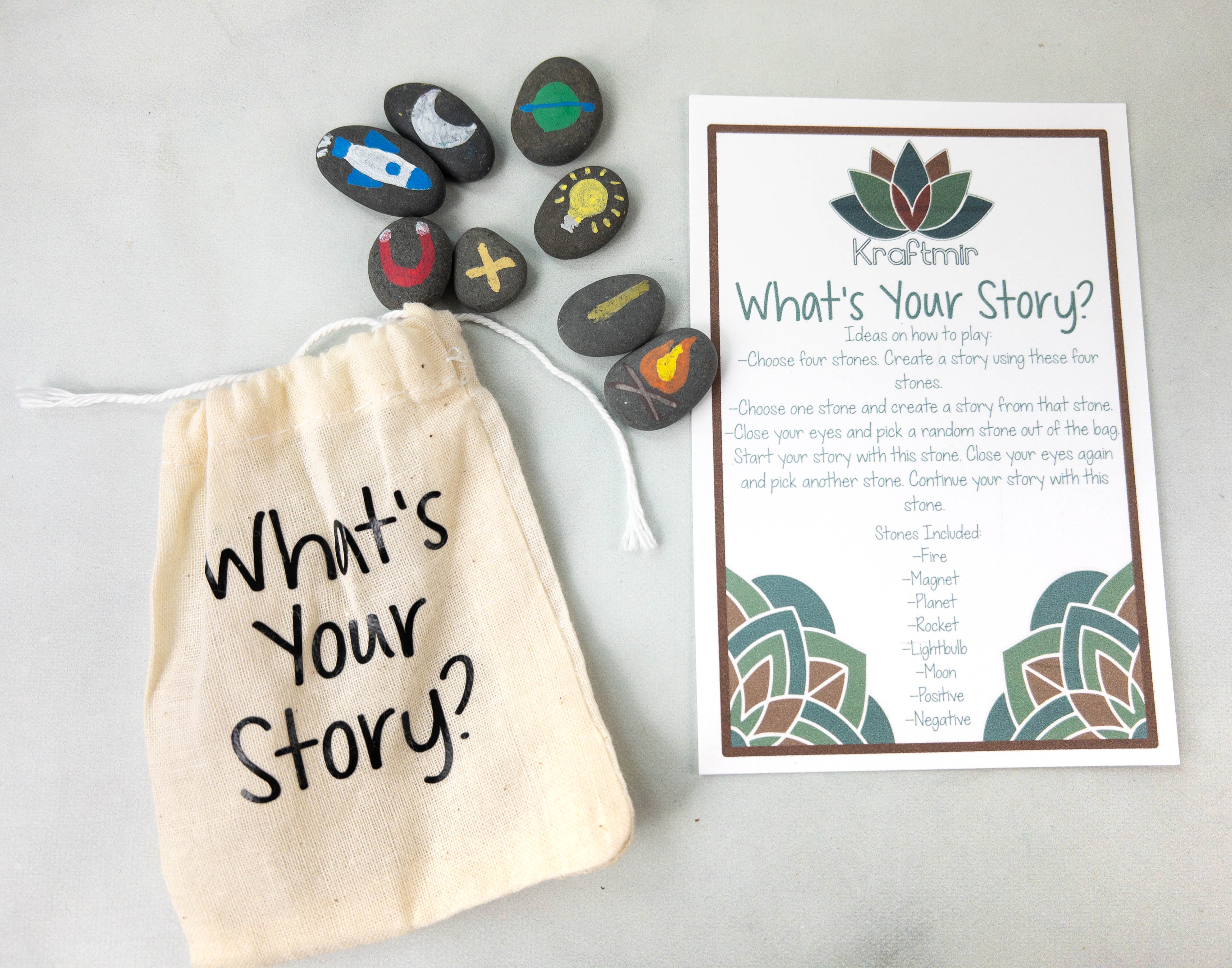 Kraftmir Story Stones came in a drawstring pouch that says "what's your story?" Each stone has a different image, and there's a sheet included on how to play the stones. It features fire, magnet, planet, rocket, lightbulb, moon, positive sign, and a negative one. With the help of these story stones, kids can develop their storytelling abilities!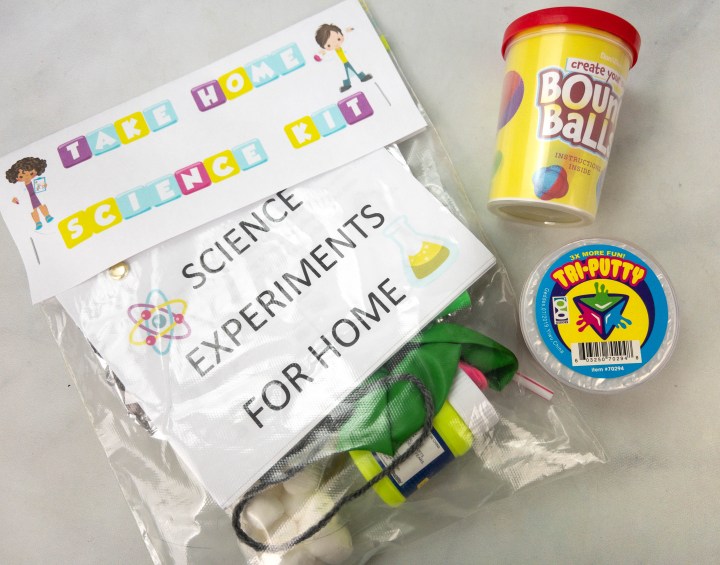 Adding more fun to the box is a Science Kit. The pack included materials for different science experiments that kids can do safely at home.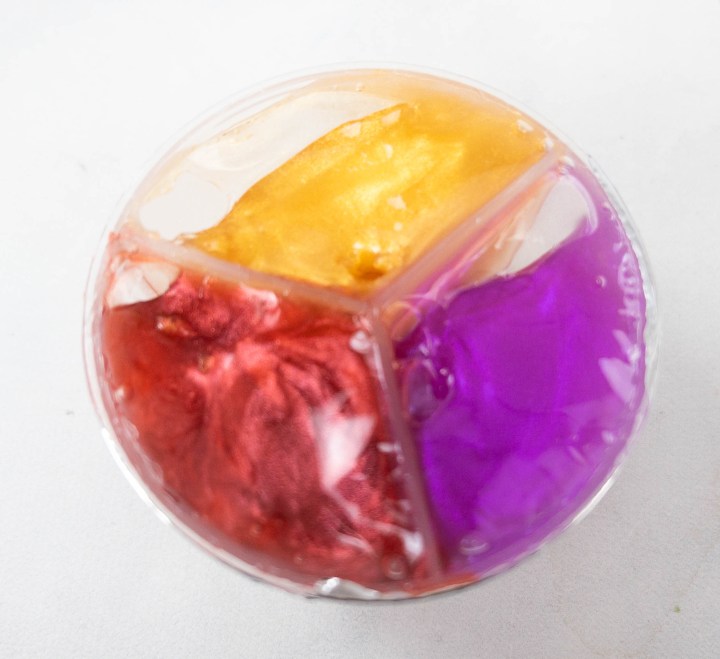 There is also a tri-putty in yellow, red, and purple. It is a cool sensory item for youngsters to play with! My kids felt excited to knead, roll, and pinch the putty.
Next up is a DIY Bouncy Ball Kit, which comes with two bouncy powder packets in colors blue and yellow, a mold, and an instruction sheet. It works as simple as filling the mold with the powder, soaking in water, and drying. Children can also mix the two colors to create a pattern. It's a fun and engaging STEM project that will pique the interest of young learners!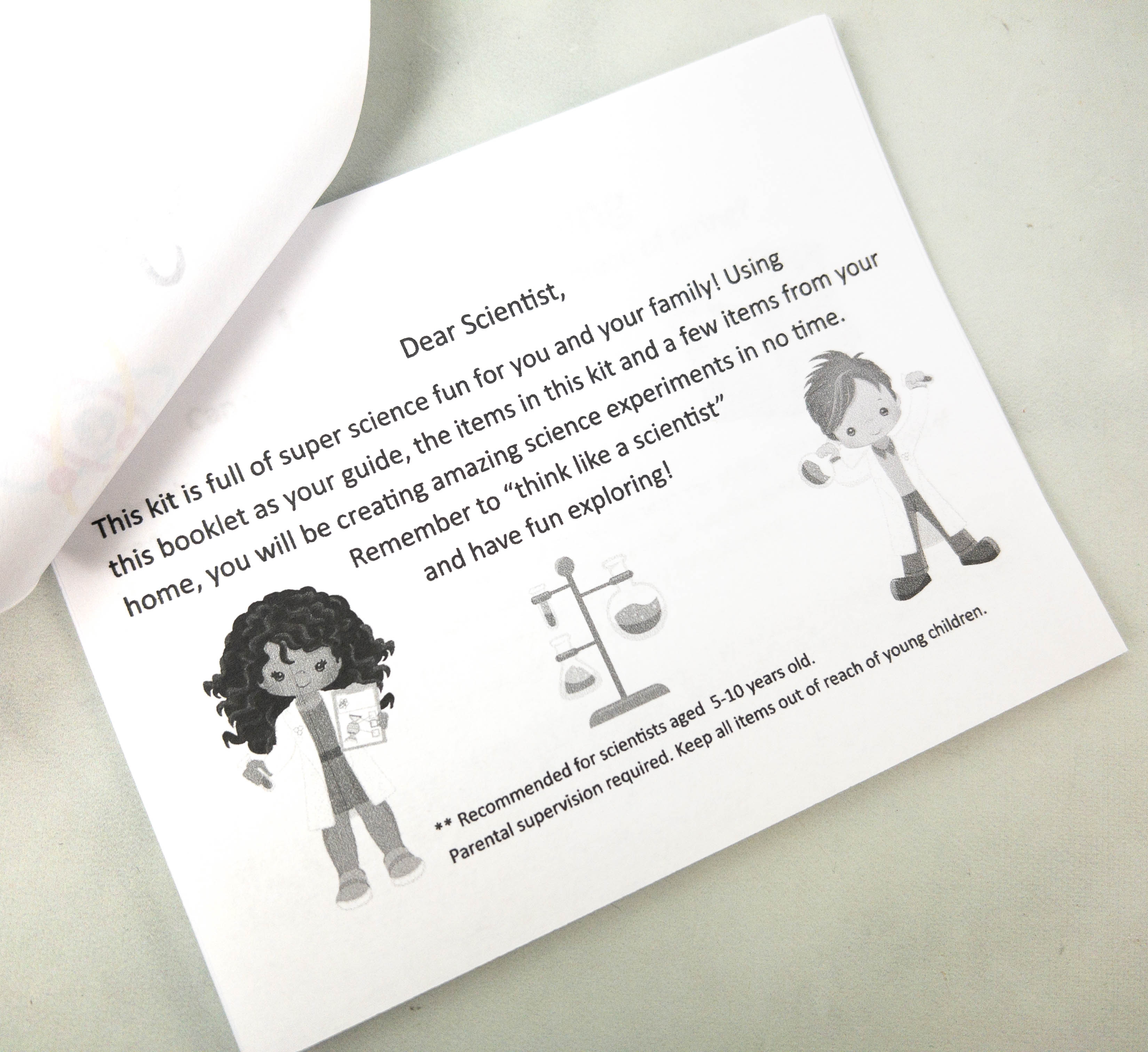 Opening up the science kit they've sent us, there are several science experiments to work on! My kids were excited about all of it! They wasted no time and start doing the activities. Some of the experiments may also require parental assistance.
First up is Ice Cube Fishing. There's a piece of yarn in the kit, so we just needed ice cubes, a small glass of water, and salt from our home. It was cold to the hand, but the kids had a blast fishing for ice cubes! This activity also teaches kids that the freezing point of the ice is changed when you sprinkle salt on it.
The following experiment only requires toothpicks and mini marshmallows. This activity is called Stellar Snack, and it's about recreating the constellations on the instruction sheet. It's a fun way to refresh kids' knowledge about constellations. My kids loved recreating the Big Dipper, Orion, and Scorpio!
Lastly, there's Pop the Top, an activity about finding materials that are best suited for outer space! The materials needed are balloons, empty soda can, scissors, and rubber band. With an adult's help, kids also need hot water. This activity teaches kids why astronauts have to wear special suits to protect themselves from cold temperatures and also from solar radiation.
Who knew that science, technology, engineering, and mathematics could be so fun? beTWEEN the Bookends February 2022 Early Readers Box allows kids to have fun while learning the basics of STEM. There is a book about a science project, one with magic (still with hints of math and science), and an activity book about making squishies! All are perfect for budding readers and aspiring scientists. There's also a science kit with kid-friendly experiments, as well as a bath fizz for a relaxing bath. Not only did my kids learn something with this month's box, but they had a lot of fun too!
Boxes also include a card with the theme on it and a list of all the items you'll find in the box. See it here: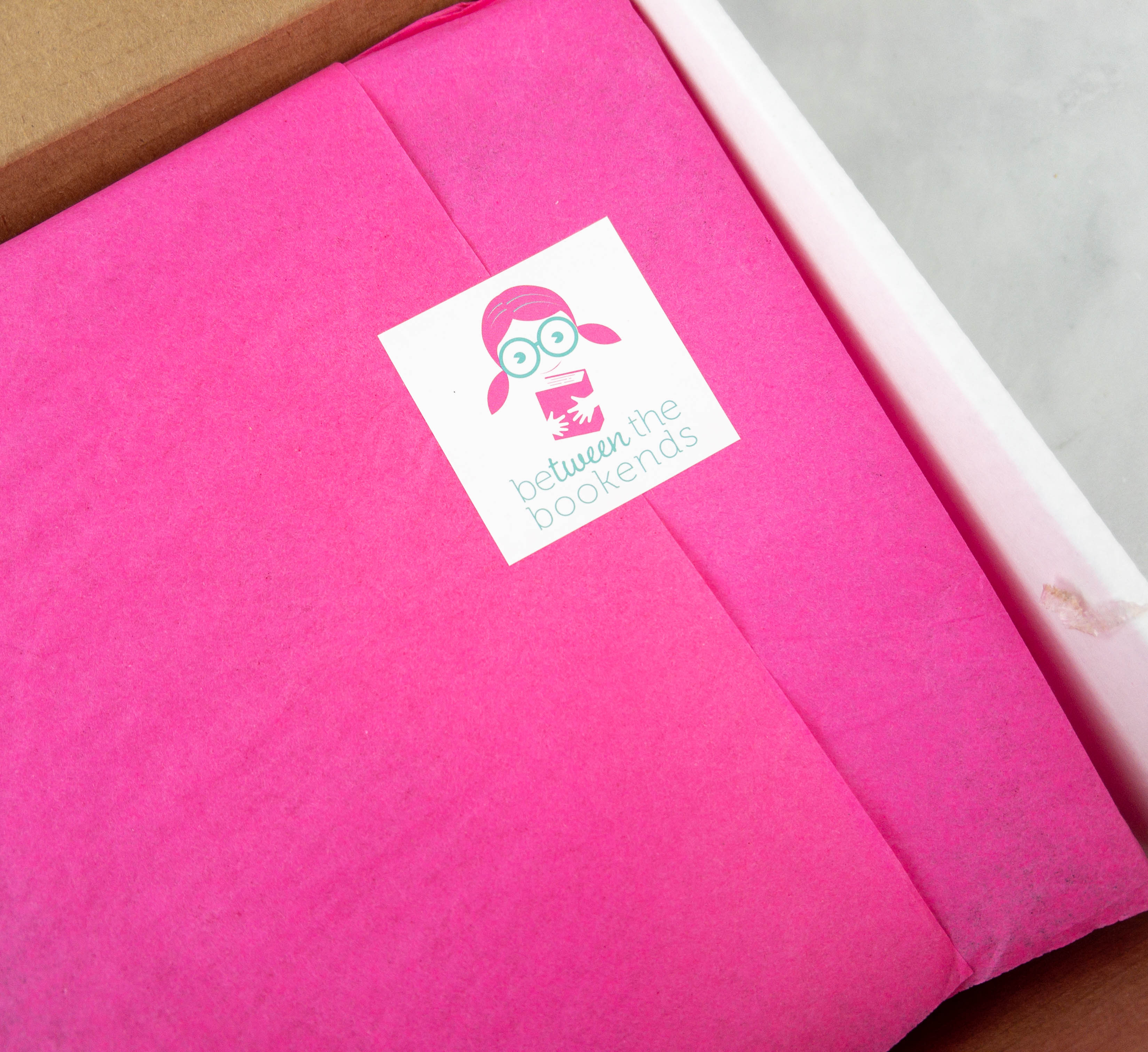 beTWEEN the Bookends is a monthly book and lifestyle box for tweens. There are 6 subscriptions available – the Tween Box for kids age 9-13 ($45) that includes 2-3 books plus 6-8 age-appropriate beauty and lifestyle items, the Mini Box ($30) that includes 1 book and 3-4 beauty and lifestyle items, the Early Readers Box for kids age 6-8 ($45) that comes with 2-3 books plus 6-8 age-appropriate beauty and lifestyle items, the Read to Me Box that comes with 2-3 picture + activity books plus 6-8 lifestyle items, the Just the Books Box ($20), and the Just the Stuff Box ($30). Shipping is FREE to the US, and $15 to Canada. This subscription box is curated by Jillian, who came up with the idea of a book subscription for tweens when she was 12. She created the box in hopes to keep girls reading for fun!
They also now offer Gender Neutral Boxes for each age group. These boxes are $37.50 each, and they will include all books from the full-size boxes, along with 3-5 of the same items (but no jewelry or beauty items). Boxes will be wrapped in green tissue paper and sealed with the alternate logo.
What do you think of the beTWEEN the Bookends box?