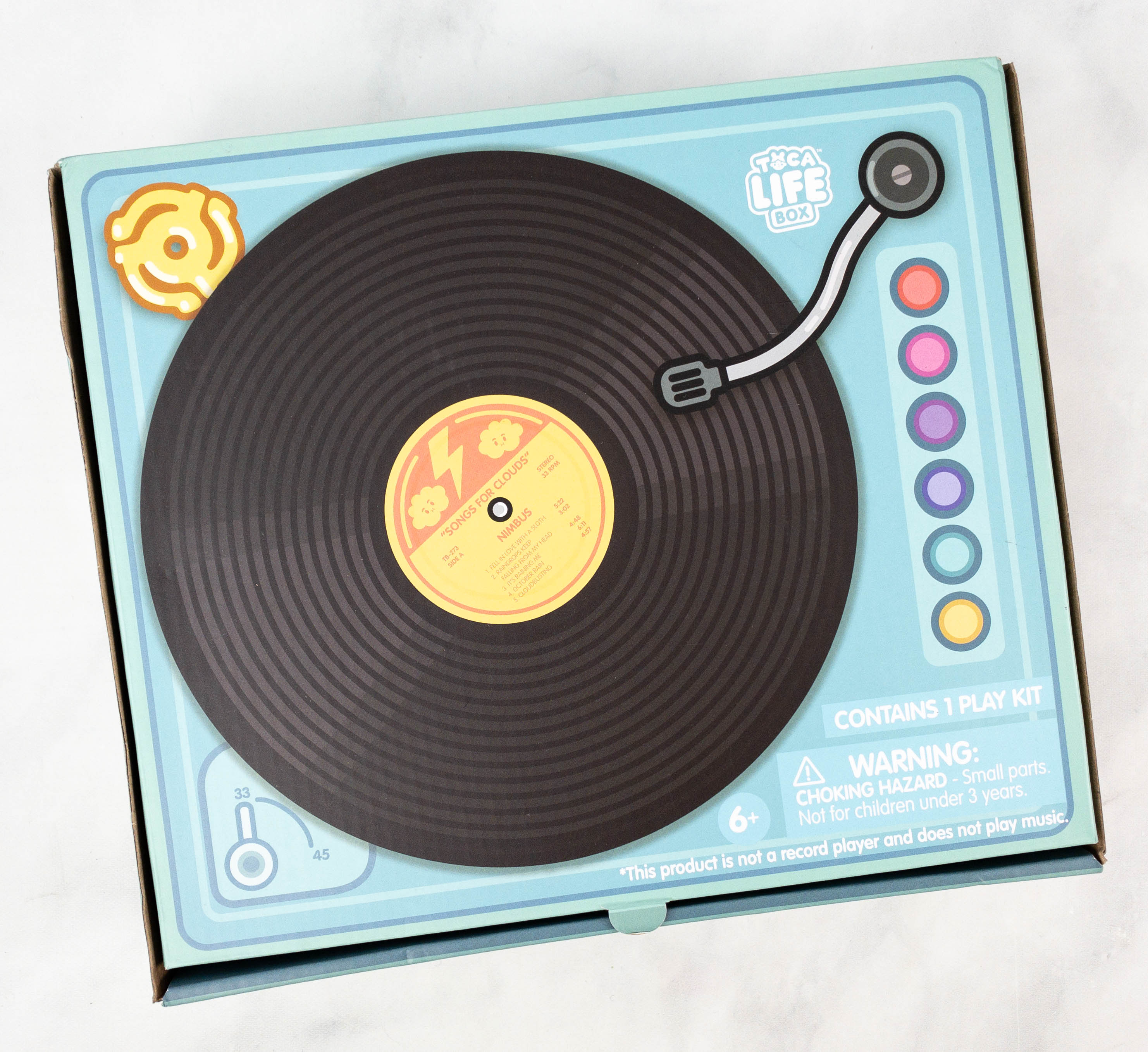 Toca Life Box sent another exciting kit for kids to play with, and this time, it's the CRUMPETVILLE! The craft activities and games in this kit spark hours of fun and, of course, imaginative play. It's great for kids and tweens interested in creative DIYs!
Kids can be as creative as they want in designing the lofts and they can decide where the Crumpets named Puppet and Trumpet hang out – whether on the bed, in the kitchen, or in the work area. Although our review shows my 4-year-old and 7-year-old kids, my 7-year-old and 11-year-old kids were the main consumers of this box.
Also, the box itself was designed to resemble a vinyl record player, complete with a vinyl CD that plays Sounds for Clouds. My kids were very thrilled to open the box!
DEAL: For a limited time only, get your first box for just $15! Use the coupon code TLBTS21 at checkout.
OR Get 10% off your first box or entire Annual Plan! Use coupon code TLBAFFILIATE10.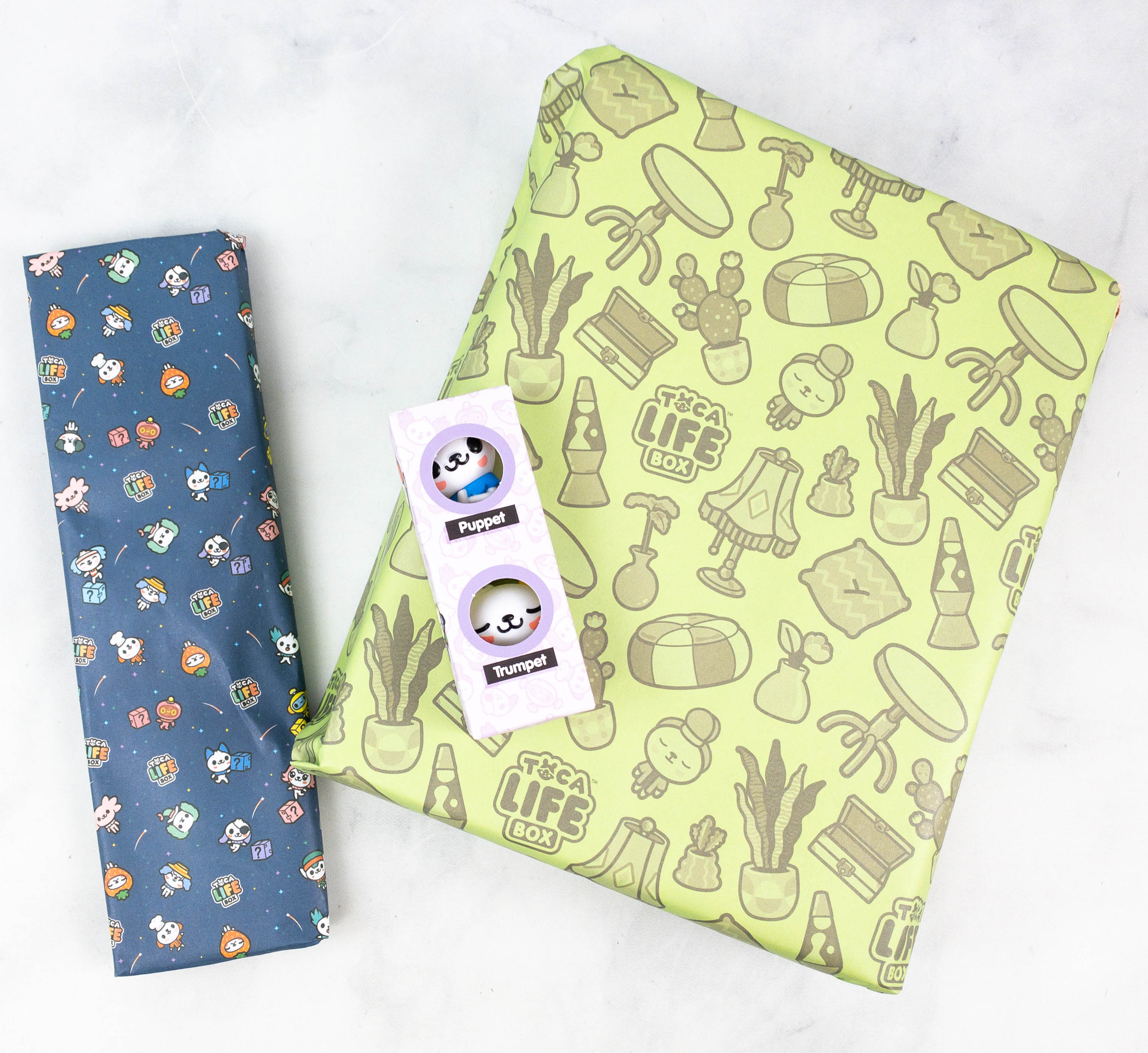 To add to the excitement, the items were wrapped in paper for them to be like blind bags. It feels like opening a Christmas present every time!
The box also explains what Crumpets are!
Crumpets are very tiny folks living in secret places all around the world.

They enjoy living in the oddest of places: vending machines, fridges, laundry bags…

Having one living in your house is said to bring you luck, but mostly, it results in stuff vanishing from your kitchen drawers.
My kids received two Crumpet figures in the box. Puppet is the one with blue details and a red beret, while the one with yellow details is Trumpet. They look so cute! Each figure also comes with a small base for easy playing and displaying.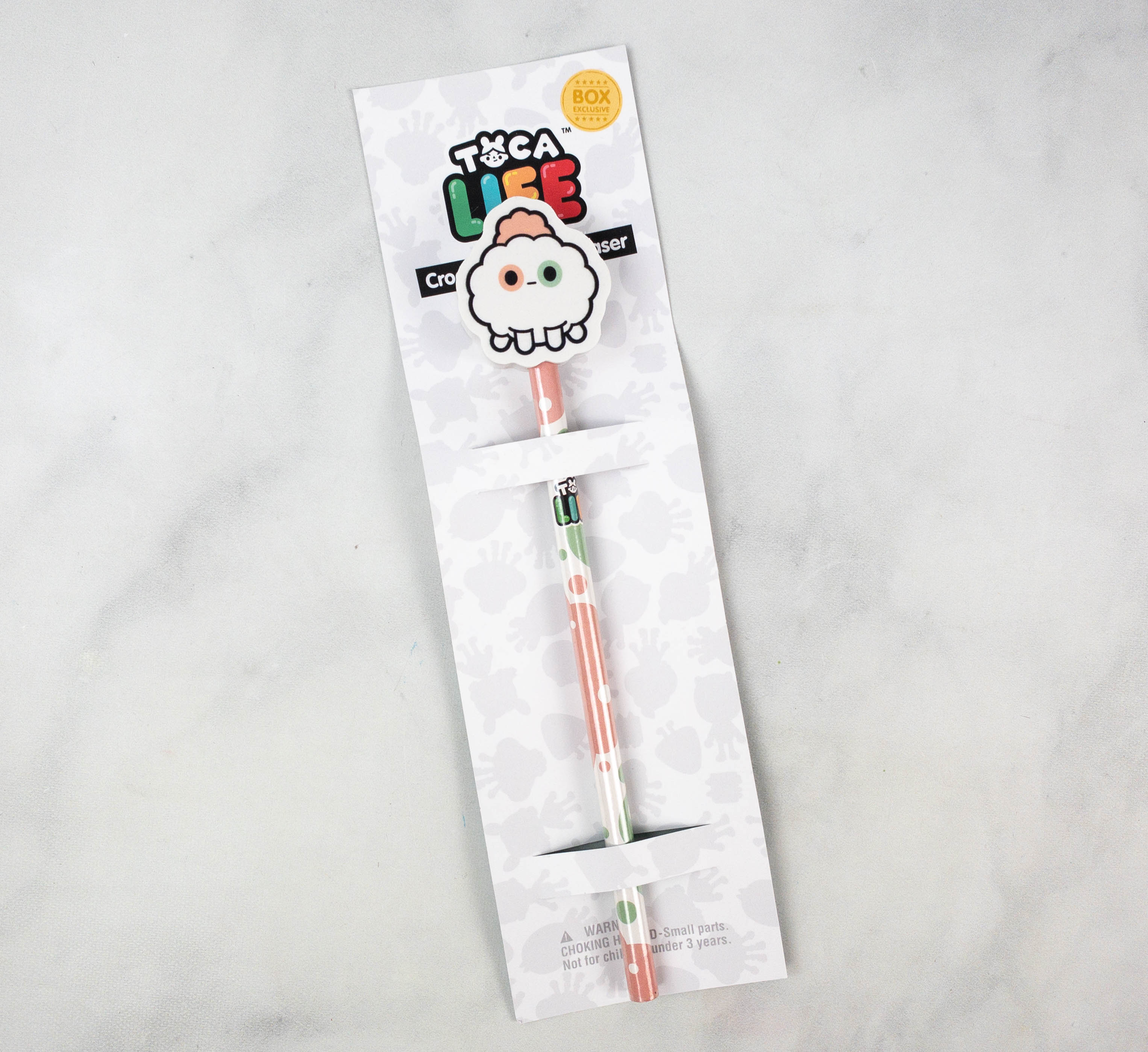 Next up is another adorable gift, a Toca Life pencil with an eraser. This is a box exclusive item!
The back of the carton where it is pinned shows a QR code. It takes you to their website, where you can browse all apps and download them.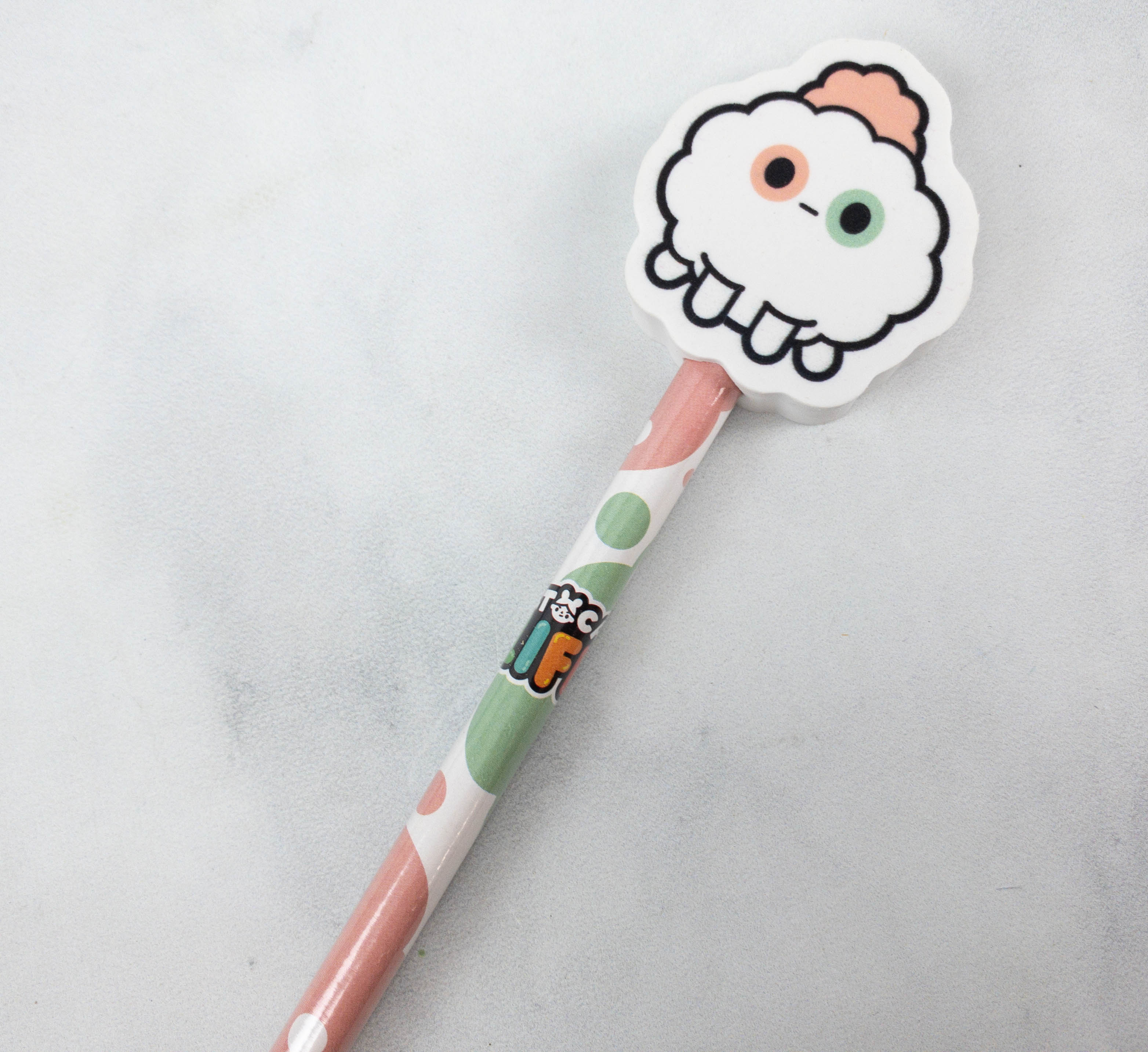 Croquet, Nari's imaginary friend, serves as the eraser in this cute present!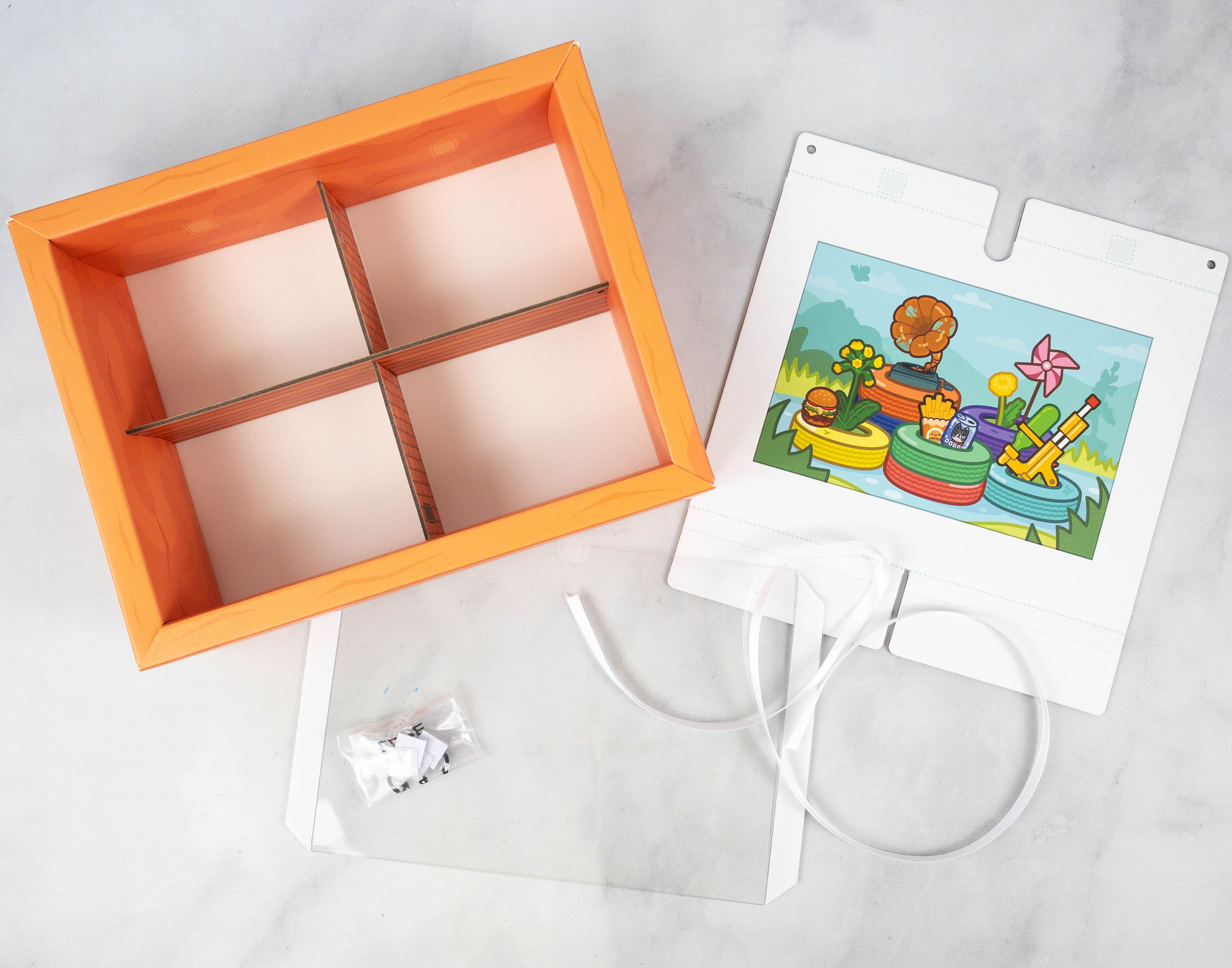 Moving on to the main project, there is a window-like frame that will serve as the base for the secret Crumpets loft. It is already included in the box, so kids will no longer need to build a frame. Along with it comes a pre-measured acetate sheet, two pairs of scratchy squares, a white ribbon, and the picture.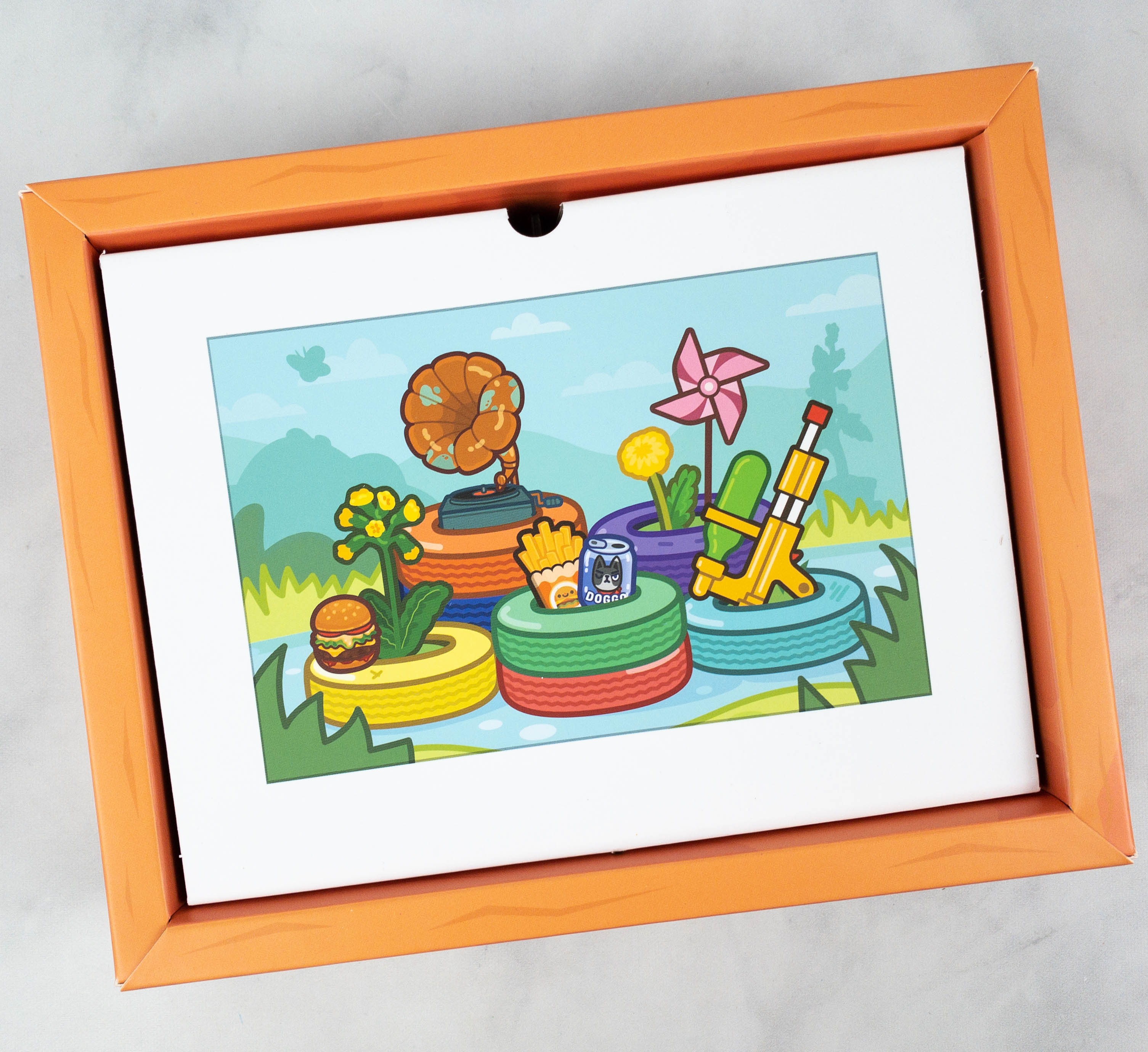 The picture will be the cover for the secret loft. My kids only needed to remove the adhesive backing of the bottom tabs, then fold, slid into the frame, and press down in place. The upper tabs also needed to be folded for them to fit into the frame. There is a mark on it and onto the frame where kids can stick the fuzzy, scratchy squares. It's a cute and colorful picture, by the way!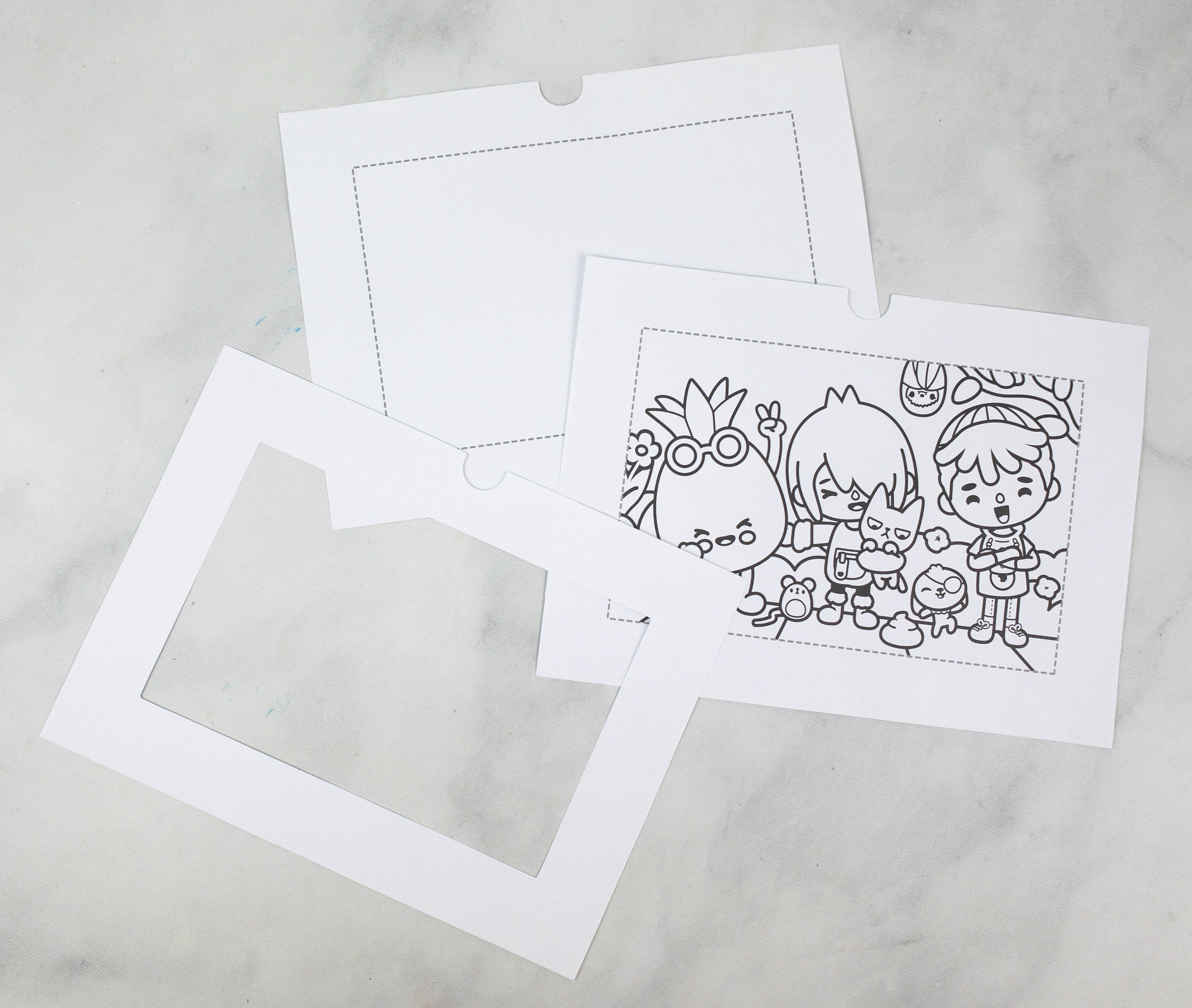 The box also contains extra papers for kids to work on. They can color the other picture or draw whatever they want to.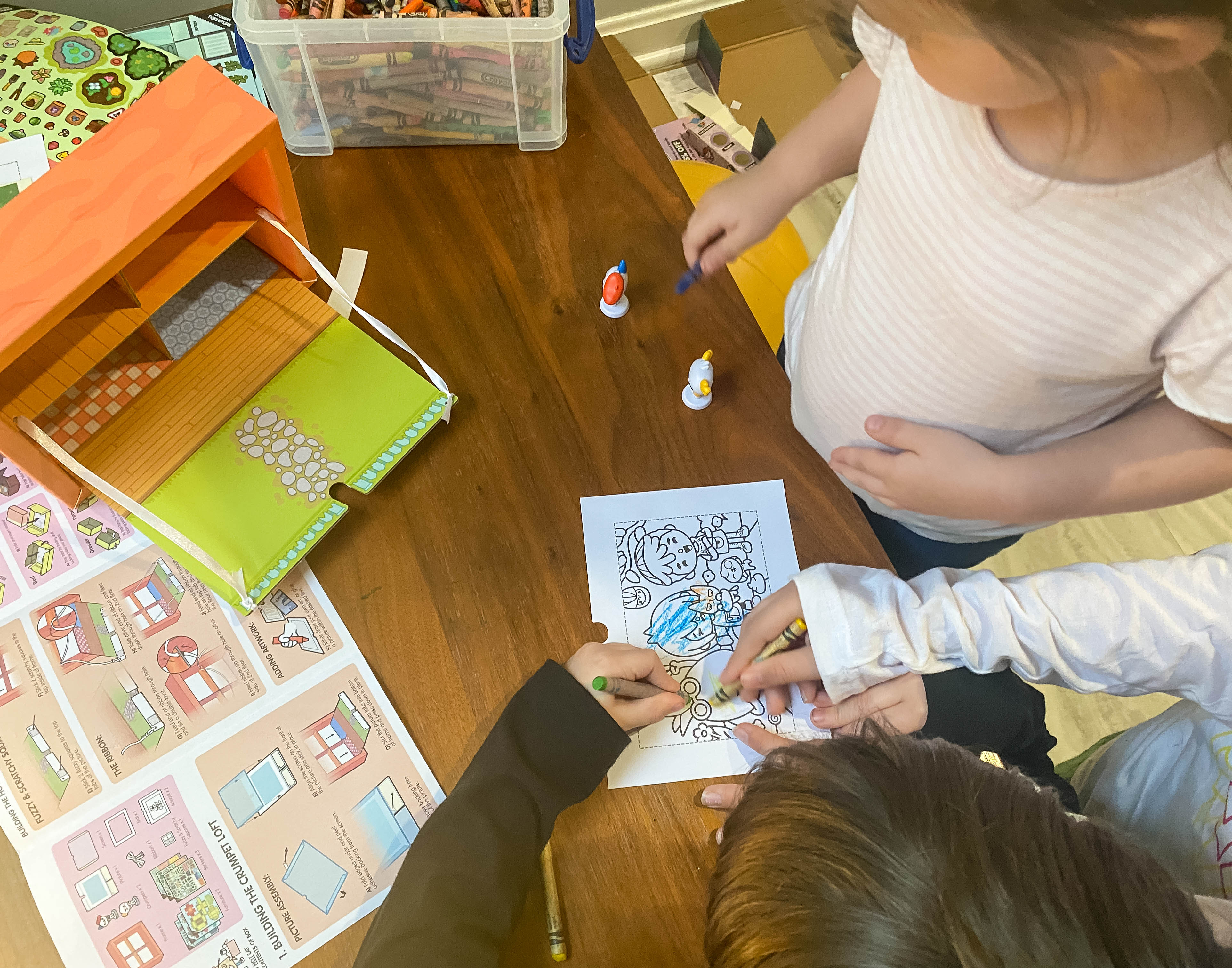 They seem so busy coloring the other art print included in the box! It's glad to see them working together in building the secret Crumpets loft.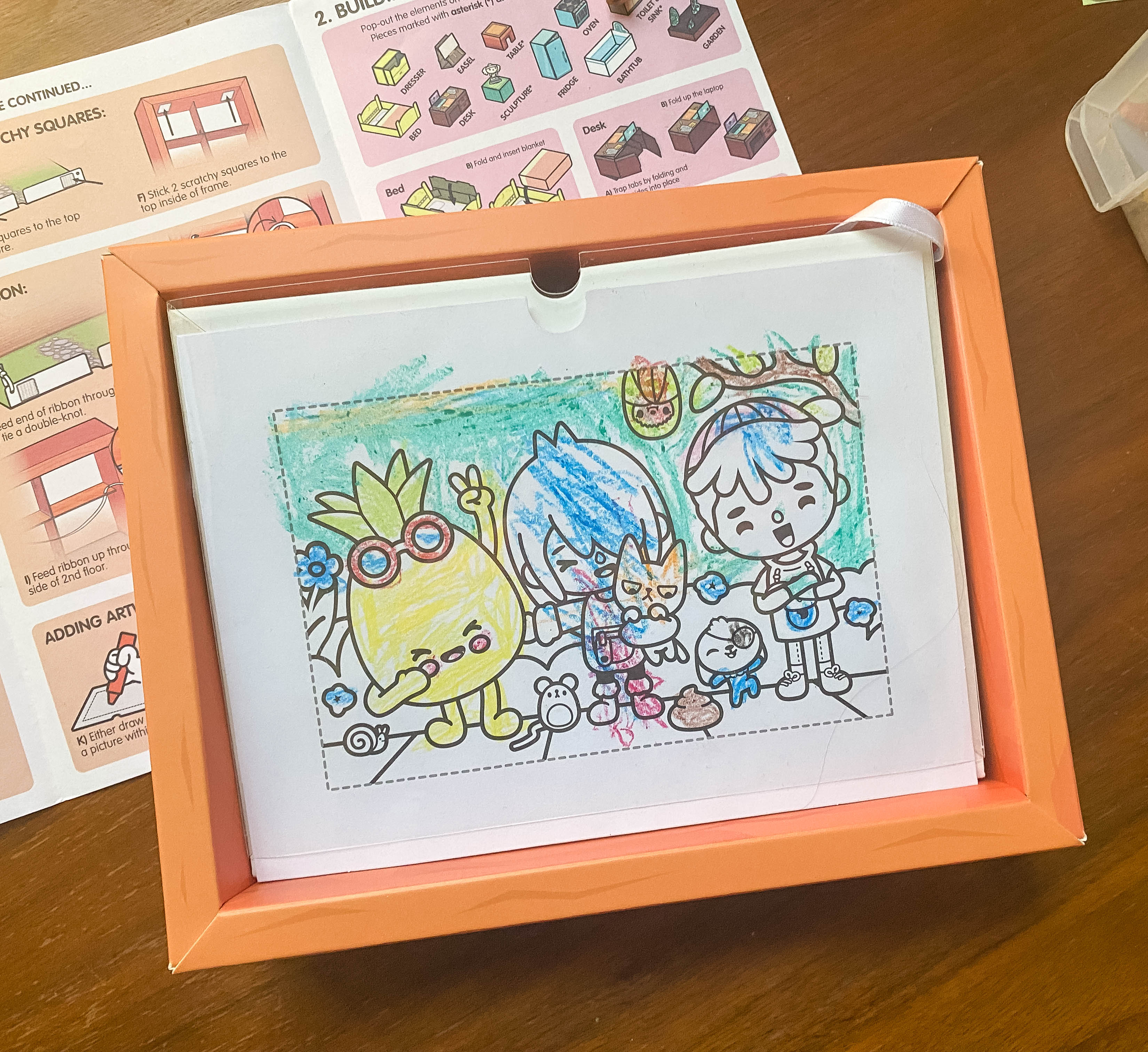 The acetate sheet is placed over the picture so that it will serve as a screen and look more like a picture frame! My kids slid the one that they've colored altogether into the screen. When closed, it looks just like a picture frame that hides the Crumpets' teeny-tiny abode.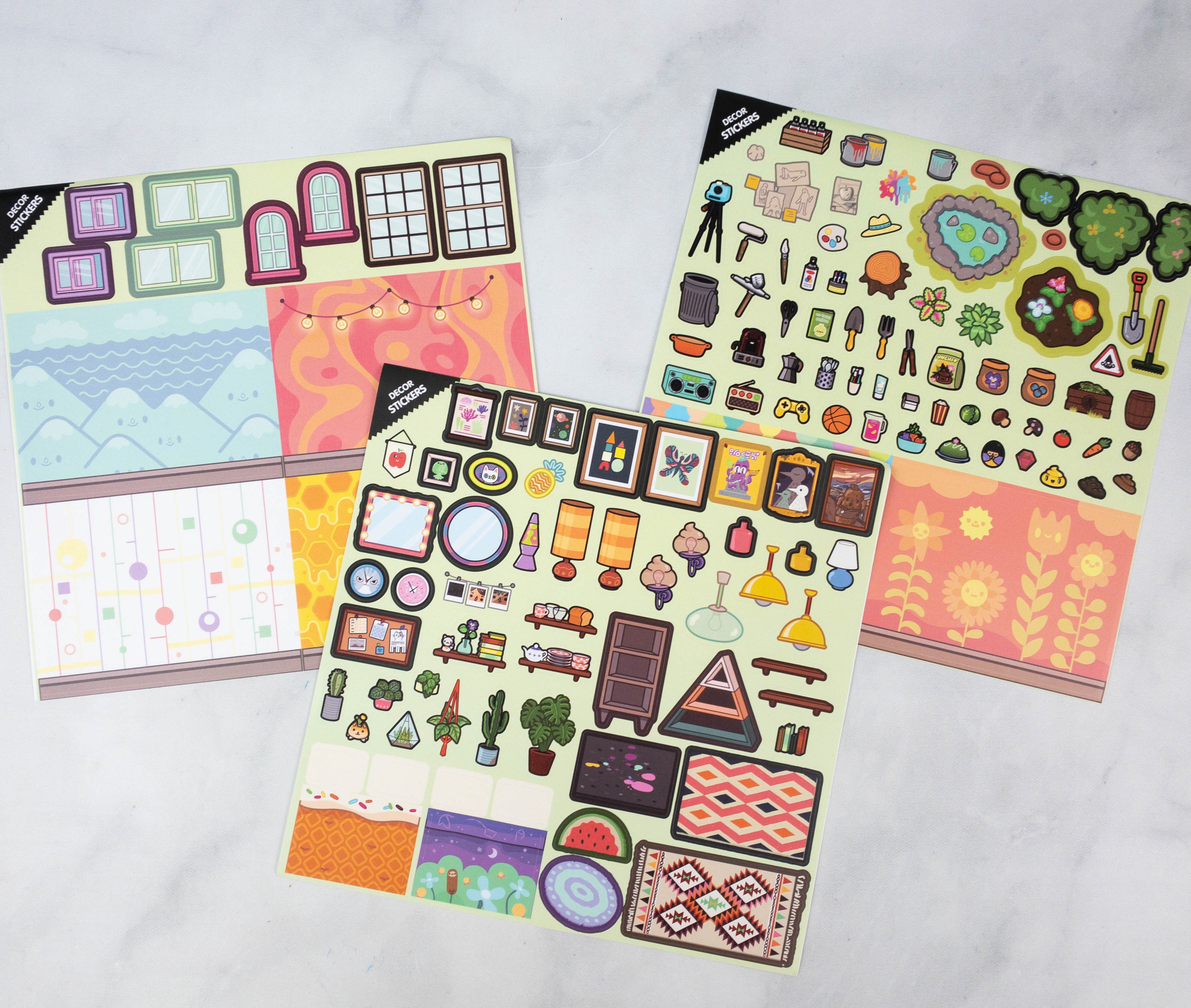 To make the loft look more complete, they've thrown in some decor stickers, including background wallpapers, carpets, and windows.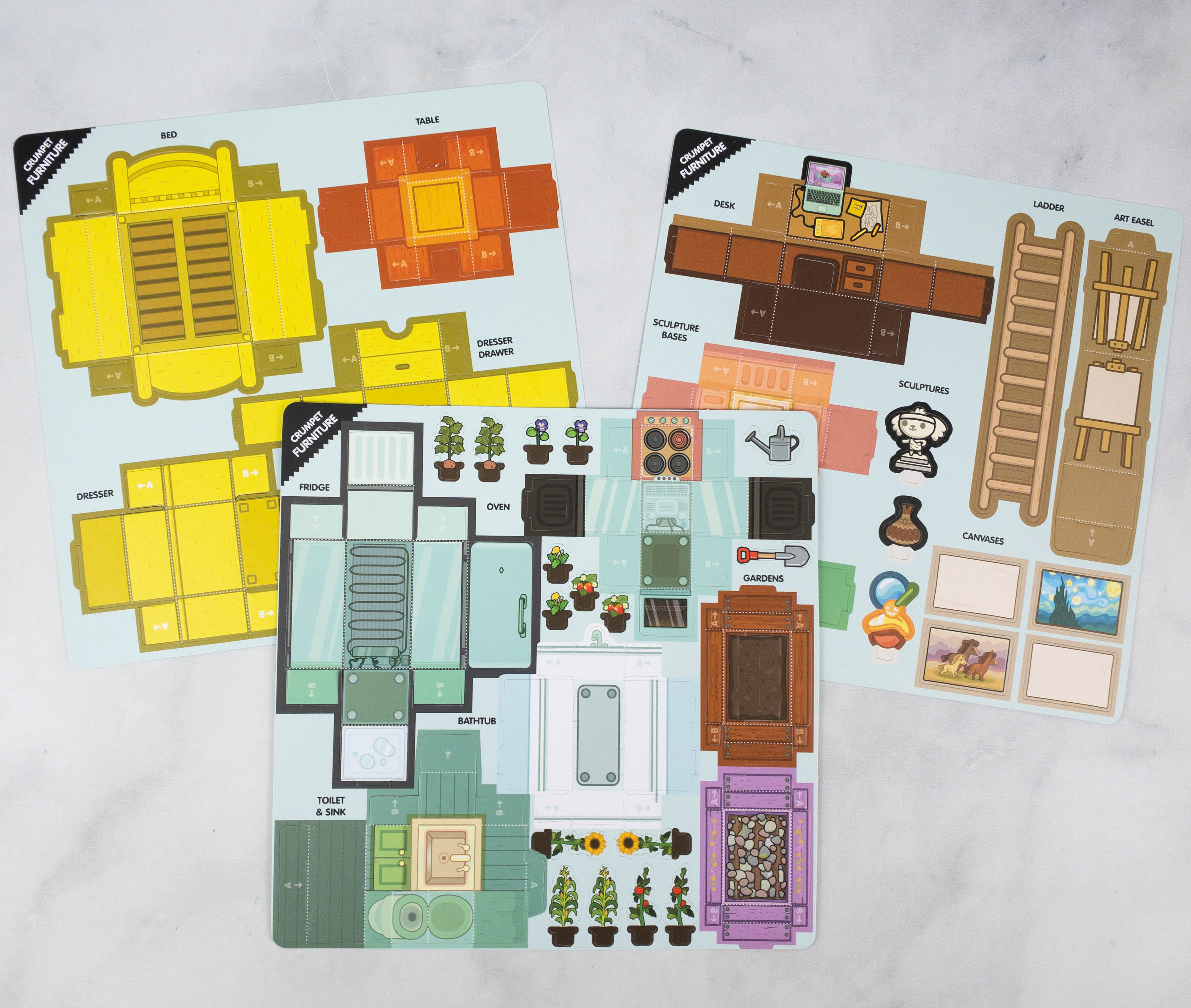 Of course, nothing is homier than having furniture, so the box came with buildable furniture! There's a dresser, fridge, toilet and sink, bed, table, oven, and more.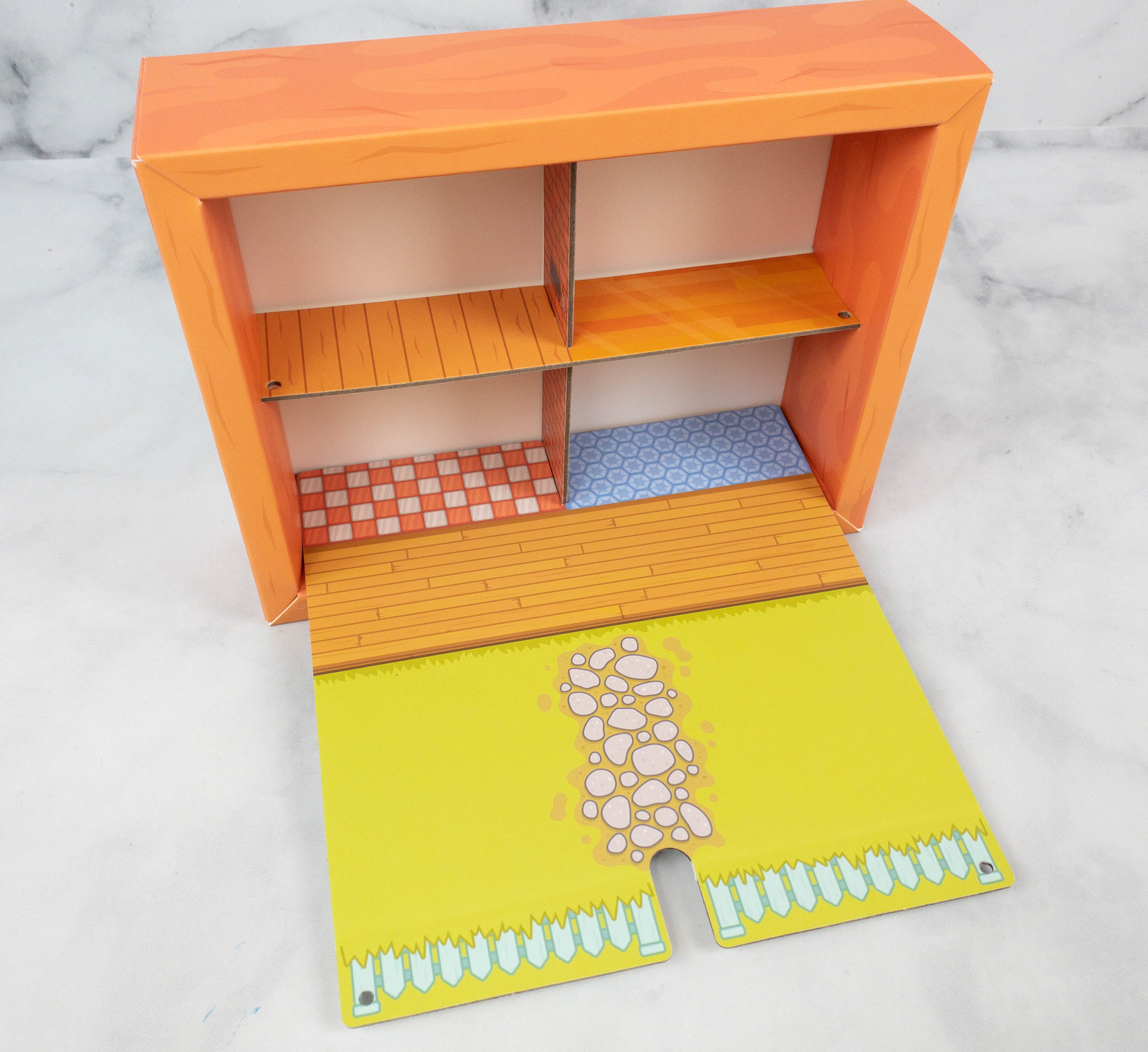 The second level of the loft and the image cover both have holes through which you may feed the ribbon. It functions as a lever, making it easier to close the frame. There are four equal rooms inside it that kids can decorate!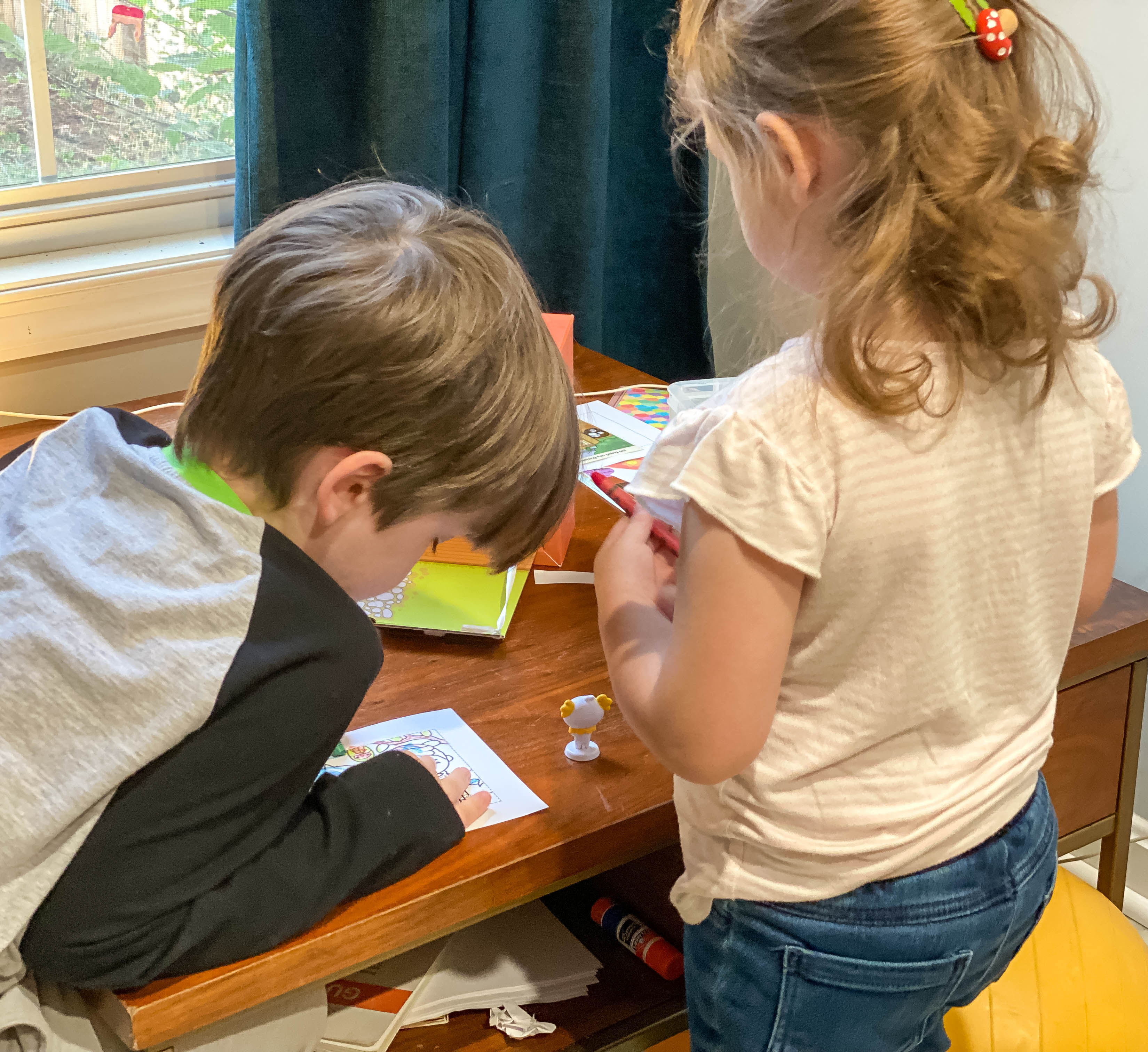 We certainly love Toca Life Box's make and play activities and this one isn't an exception! It keeps kids busy and helps them be creative as well.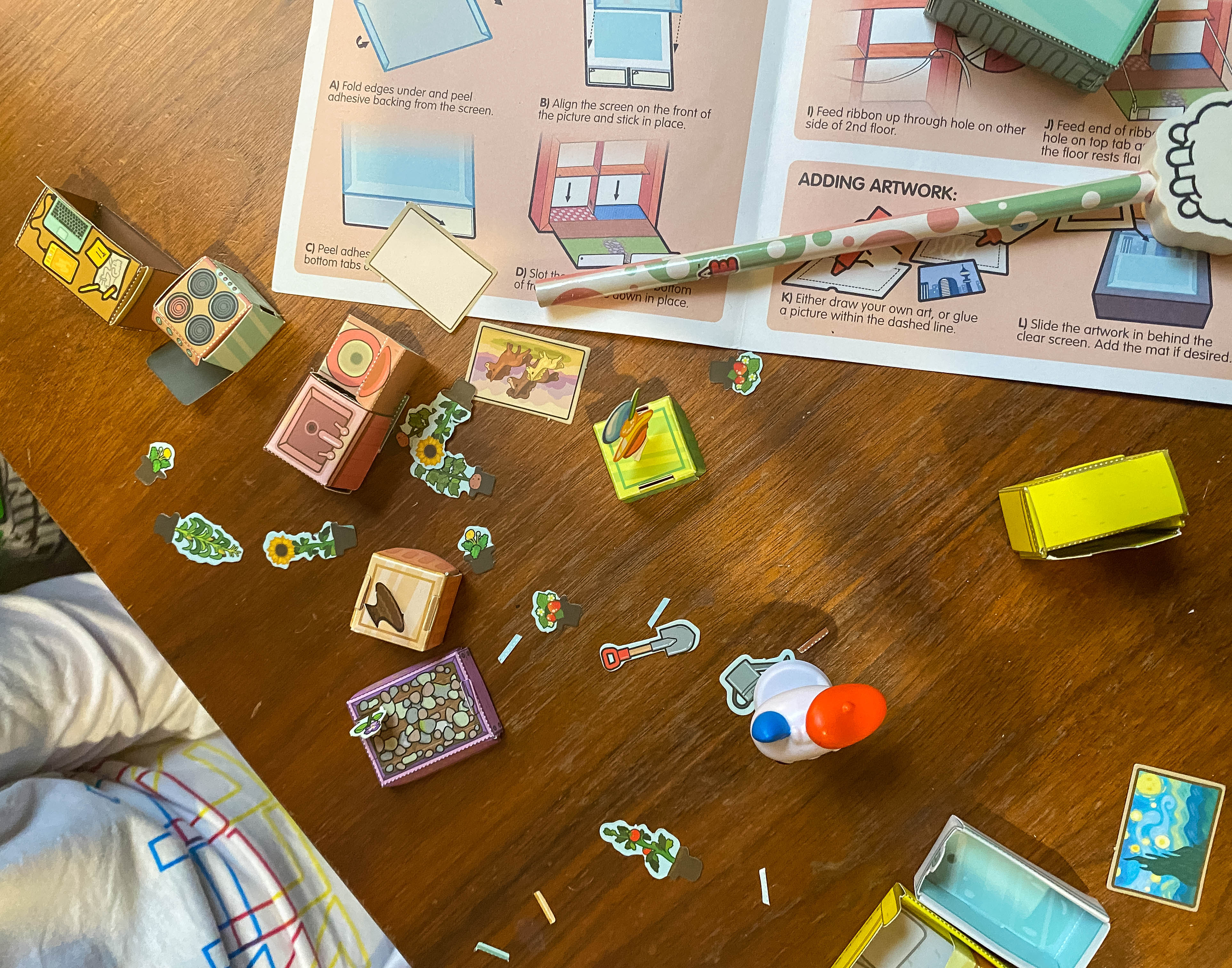 My older kids did a great job in building the furniture. It's now ready to assemble into the frame!
Here it is! The finished secret Crumpets loft looks so adorable!
Building a loft for the Crumpets was fun! The box includes all the materials needed and what's great about this activity box is that kids and tweens can be as creative as they want – there's no right or wrong way to do the activities! Not long after my kids were done building the loft, they played with it nonstop and also did role-play scenarios with the Crumpets. They had a blast, that's for sure! All in all, it is a great subscription for kids, as it encourages imaginative play!
Aside from the instruction booklet, the box also includes a card with a message from one of Toca Life's characters. For this box, the message is sent by Nari to Visionary Decorator Extraordinaire. Here's a look: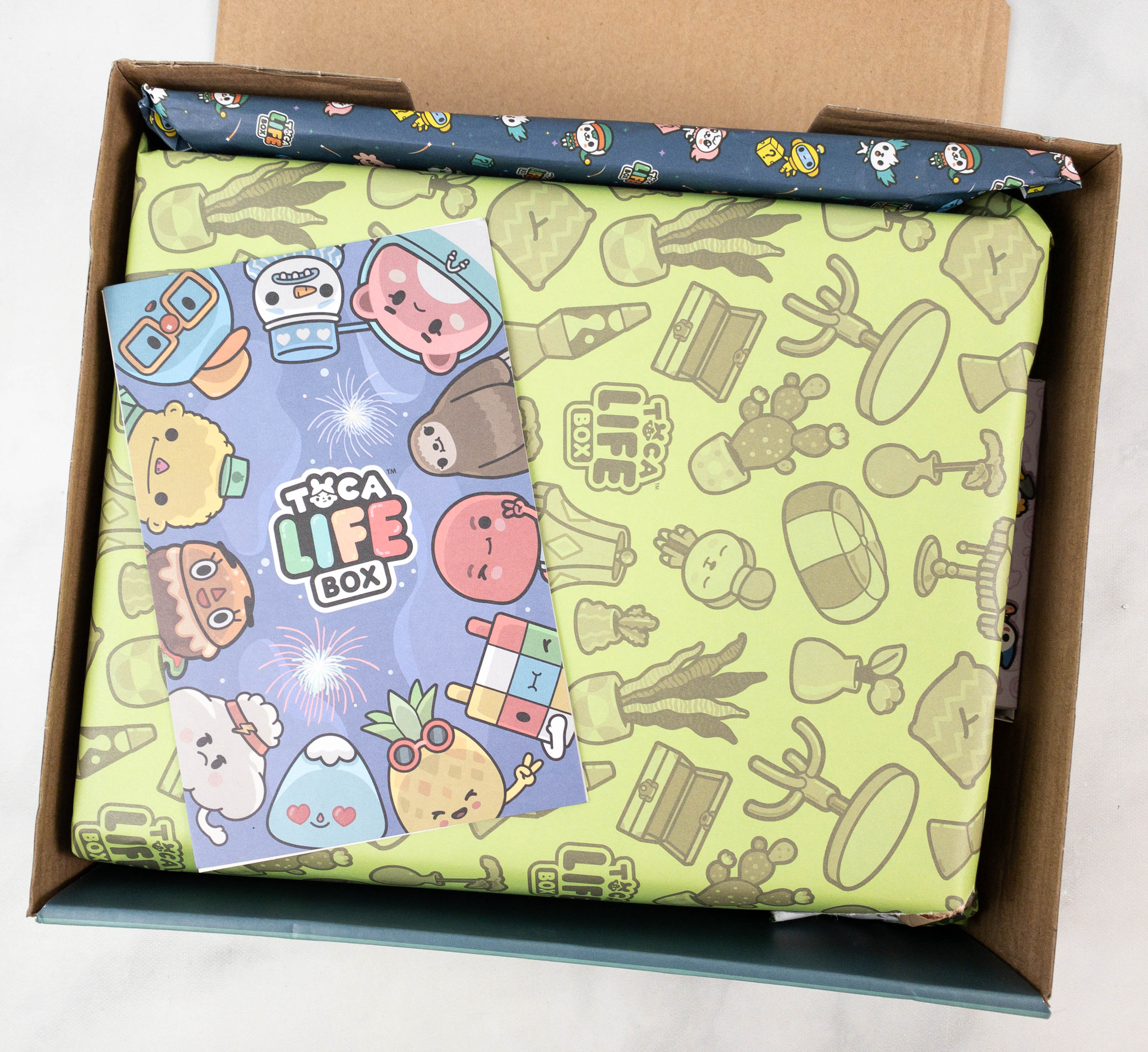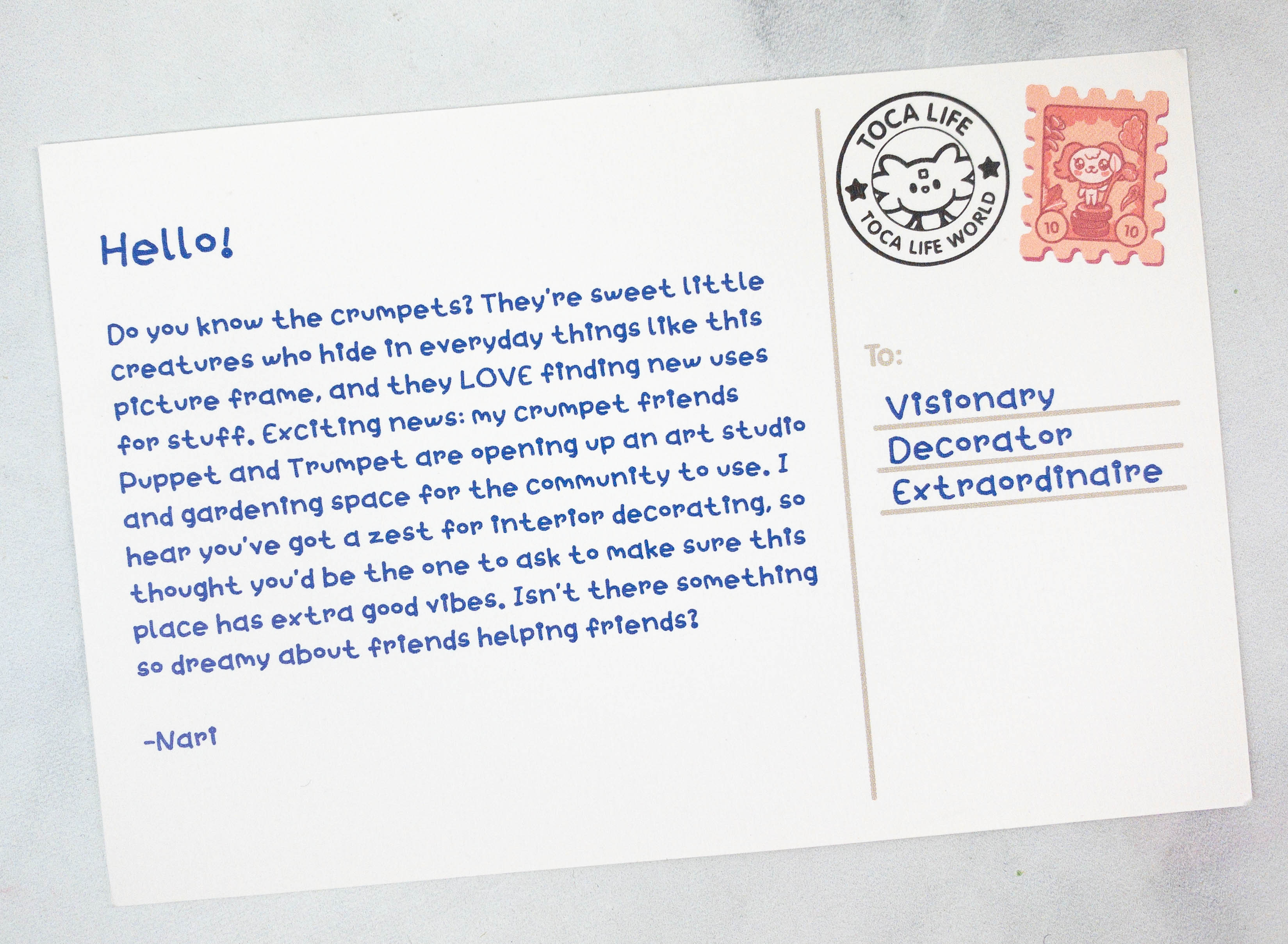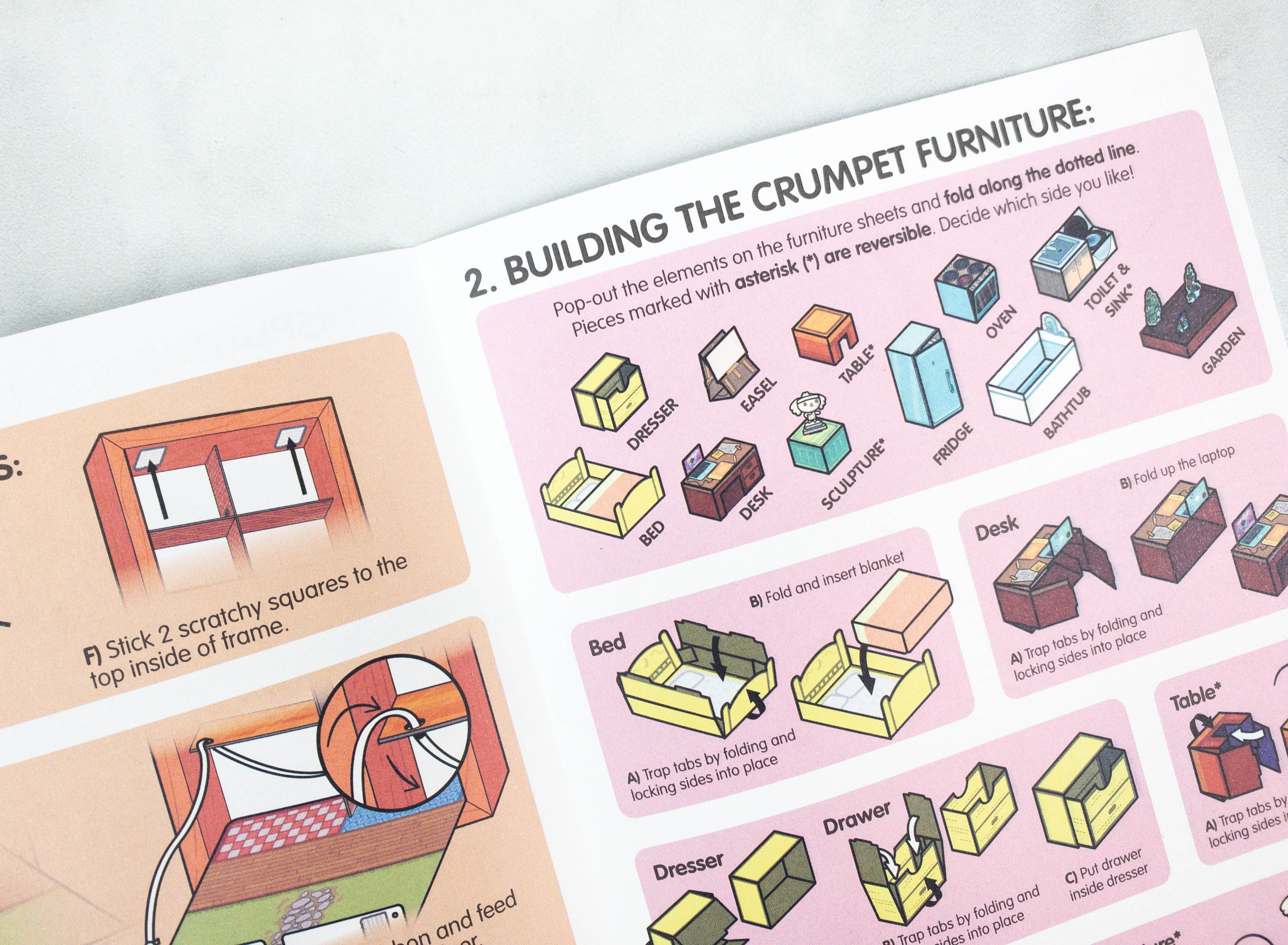 Toca Life Box is a monthly subscription box for kids which contains DIY activities, as well as games and other rare items to help spark their imagination. It's ideal for kids ages 6-11, but can be enjoyed by imaginative kids of any age as well. A monthly subscription is $19 (+$4 for shipping + tax) every month. You can also get an annual pre-paid subscription for $180, which brings down the price of each box to $15 (+$4 for shipping each month + tax).
It features characters from Toca Boca, a fun app for kids where they can explore eight different in-game locations and interact with different characters. The box is from the same makers of Sago Mini Box – a super popular subscription for preschoolers!
Toca Life Box kids subscription box with crafts, DIYs, and tons of creative fun is perfect for creative and quirky tweens and kids.
What do you think of Toca Life Box?