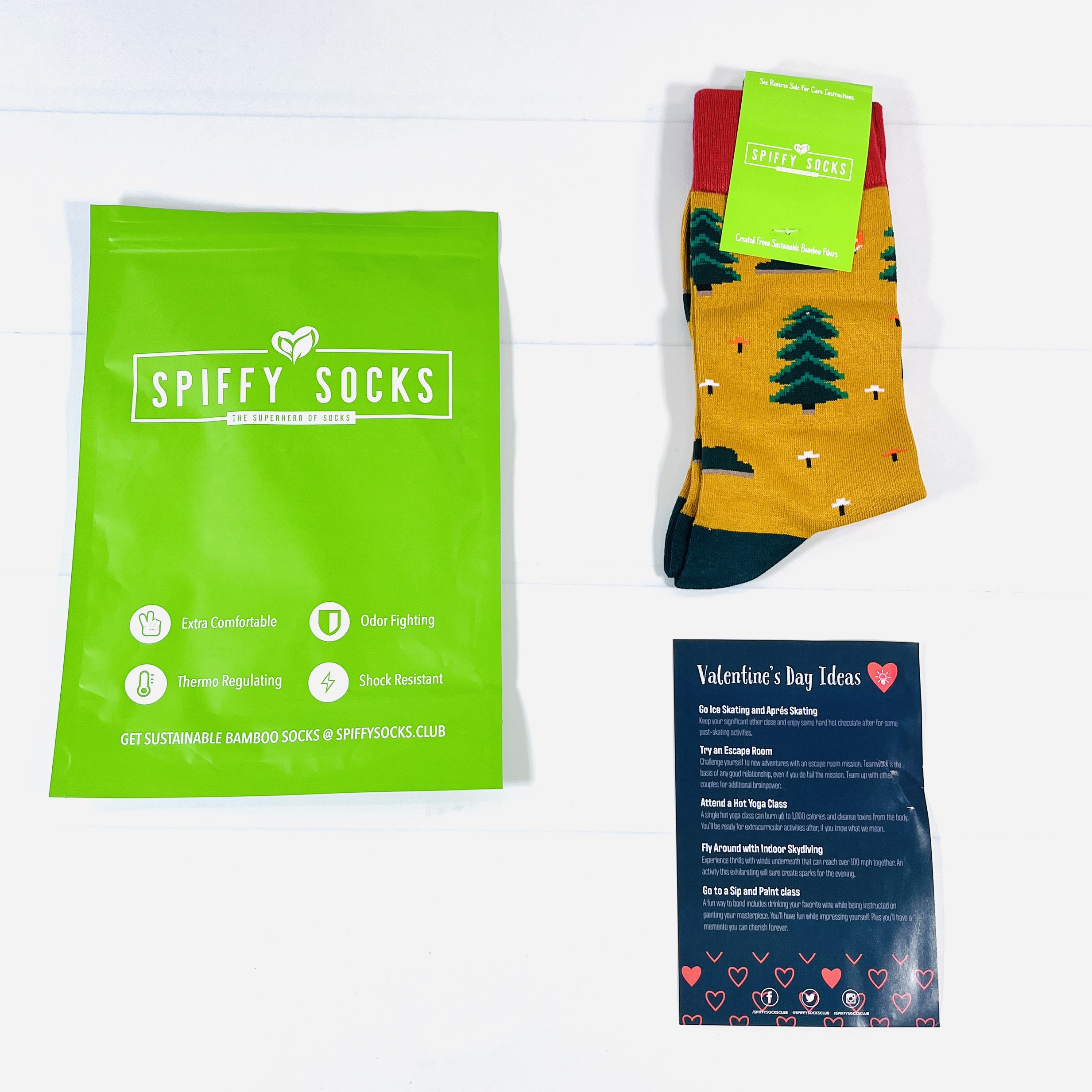 My February Spiffy Socks shipment is here and is has such a cute print, and since my daughter and I share this subscription, she has already told me she loves this pattern and so they will go to her. Spiffy Socks are super comfortable, read below for more on this fun subscription!
DEAL: Get 10% off for the life of your subscription! Use coupon code HELLOSUBSCRIPTION.
Spiffy's sock subscription made the list in our 2021 readers' choice best sock subscription list!
Most socks on the Spiffy Socks website are $20 a pair, and while I couldn't find this print, it will probably end up there eventually. Spiffy Socks are made with 75% bamboo fiber and 25% microfiber. This pair says it fits shoes sizes 6-12.5, which means they are considered men's socks, but the patterns are pretty playful and the earth tone colors are fine with me.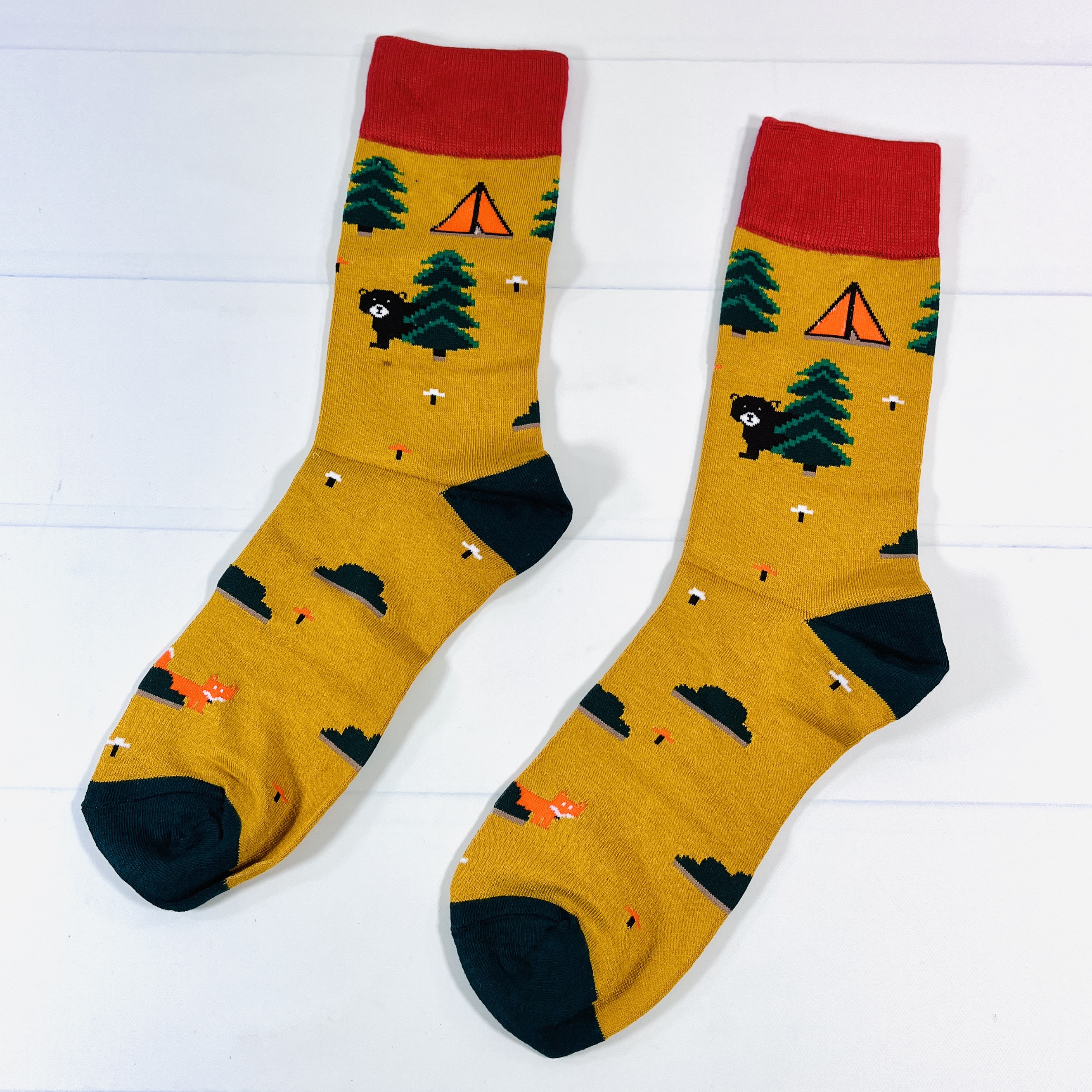 This pattern is called Camping Grounds and they have a yellowish tan background, orange red cuffs, and hunter green heels and toes. One side has tents, trees, and a bear, while the other side has a fox. Fox on socks, I can't help but smile when I think of it!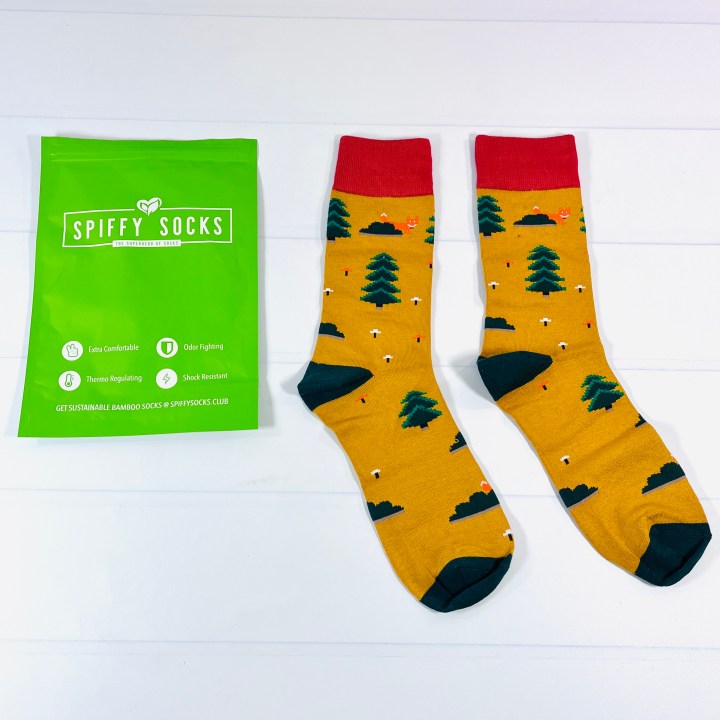 The February Spiffy Socks pattern was too cute, and I'm glad my daughter seems happy with it, so I will let this pair go to her. I have lots of Spiffy Socks in my drawer and they are the first socks I reach for since they are super comfy, stay in place all day, and don't cut off my circulation. The instructions say to wash is cold water and line dry but I throw them in with my regular wash and they come through perfectly. Patterns may vary so if you have your heart set on this forest favorite, email Spiffy Socks to make sure it ends up in your mailer.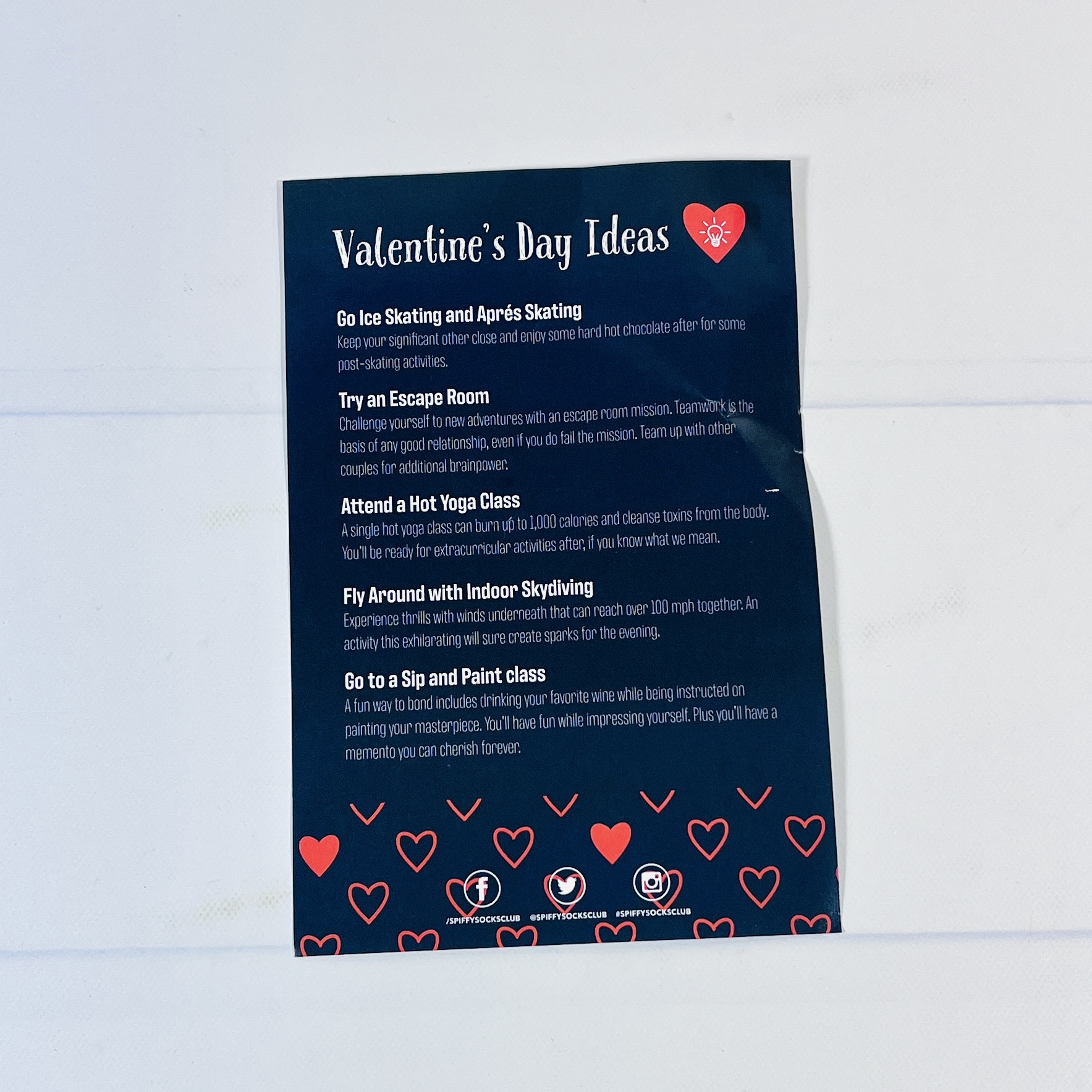 Spiffy Socks is a monthly subscription that sends snazzy socks made with bamboo fiber. They offer subscriptions for both men (sizes 6-12.5) and women (sizes 5-10) and subscriptions are $11 per month and even lower for longer terms. It automatically renews, but you can cancel anytime. Shipping is free to the U.S.
Note: Order by the 31st to get the current month's box! Also, email them to make absolutely sure you get the sock of the month!
Have you tried Spiffy Socks? Let me know what you thought by leaving a comment!