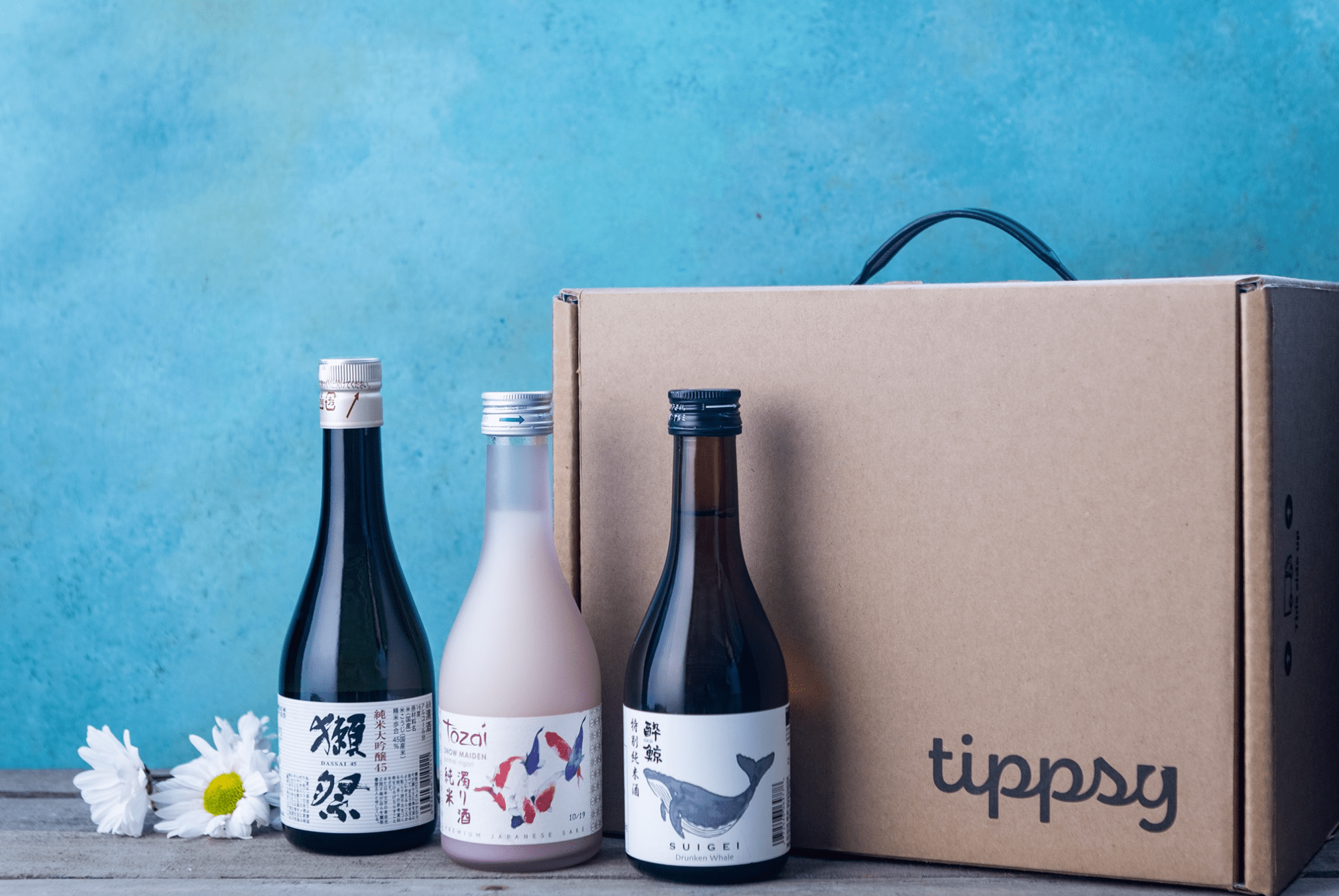 Drinking sake can be an excellent way to unwind at the end of a long day. Its taste and effects add a touch of sophistication to the moment. Many people enjoy sharing a glass of sake when they are having dinner with friends or out on the town. However, the ritual of drinking sake is something that should be experienced to appreciate its full potential, but for those who are new to the experience, it can be pretty intimidating.
Tippsy Sake Subscription Box offers an easy and immersive way to explore sake and learn the best types of sake to try out!
Get $10 off your first box of authentic sake! Use coupon code HELLOTIPPSY.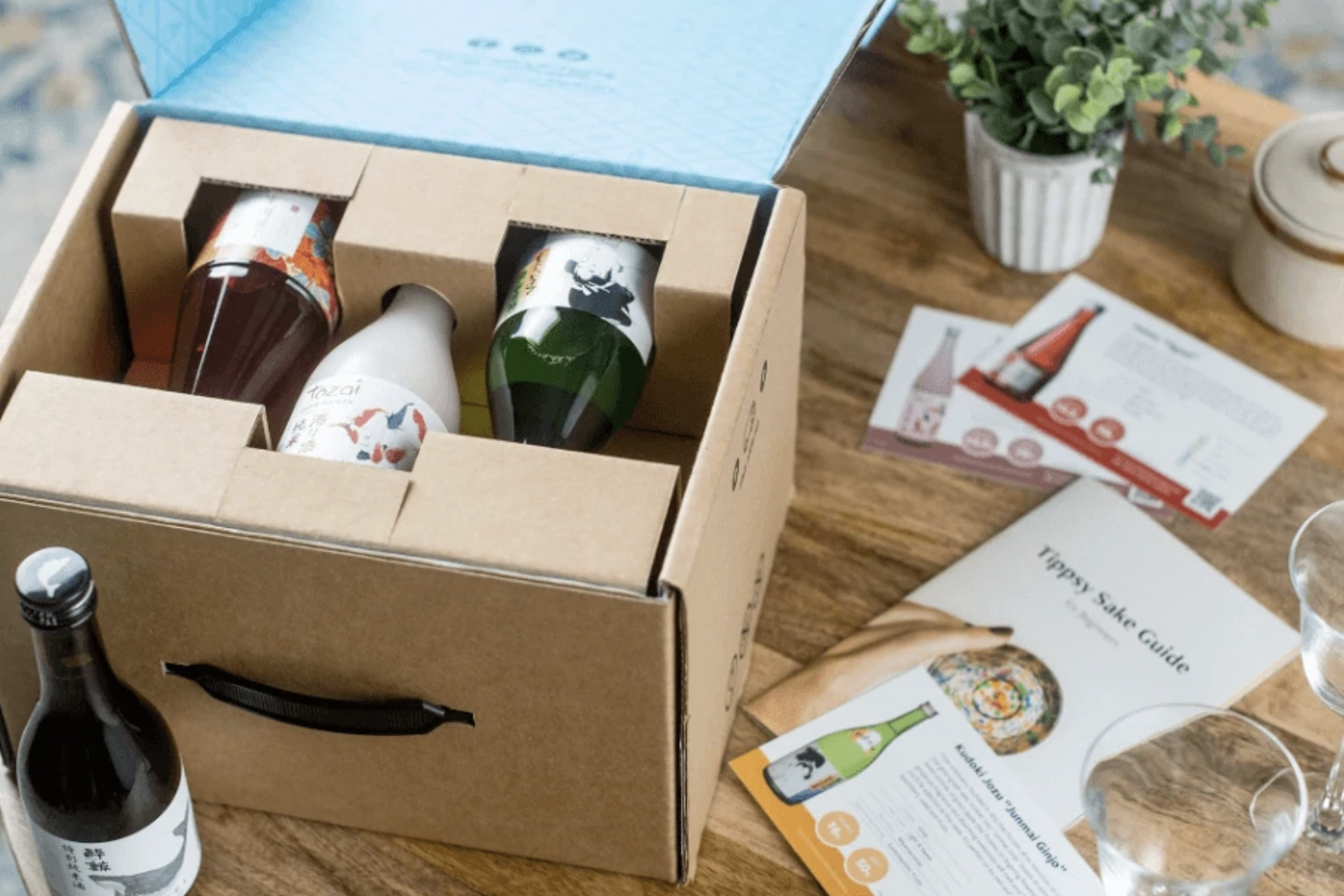 What's in a Tippsy Sake Subscription Box?
A Tippsy Sake subscription is a new way to experience the wonderful world of sake. Each month, you get six mini bottles of sake from three main sake categories as well as Nigori, a famous sake with a cloudy appearance due to its unfiltered nature. Each bottle of sake represents a different region of Japan, allowing you to explore the flavors and history of the country's sake in a sip.
With your first subscription box, Tippsy Sake includes a beginners' sake guide to help you learn more about sake, its history, how it's made, and even food pairings. The curated box is perfect for sake beginners, but sake lovers will find it enjoyable as well.
A quarterly subscription box starts at $99 and includes six carefully curated bottles of sake, guide and information cards, and links to virtual tasting videos – all of which will help you appreciate, understand and enjoy the rich culture that sake comes from. You can choose from 3 membership plans: 3-month plan, 6-month plan, or annual plan.
What's more, Tippsy Sake offers membership pricing for over 400 items on their website. If you are looking for the perfect gift for any sake lover, this is a great way to get it for them at an affordable price. Tippsy Sake also offers a one-time gift box starting at $109, which includes a Gift Sake Box, Sake tasting cards, and virtual tasting video, as well as a message card and sake guide.
Whether you want to learn more about sake on your own time or give the gift of a Tippsy Sake subscription service, you can be sure that this is a fun and refined experience.
What do you think of Tippsy Sake Box?
We at Hello Subscription love to discover the most fun and unique subscription boxes and share them with our readers. Say Hello is a series of articles featuring up and coming subscriptions, as well as other interesting subscriptions that our readers might love!