Romance is in the air! When you think of Valentine's Day, do you think of cute pink and red hearts, delicious chocolate, and yummy strawberry flavours? I sure do! The February 2022 nmnl theme is Valentine's Choco Kiss! Even if you are celebrating Valentine's alone, this box has everything you need to feel loved and appreciated!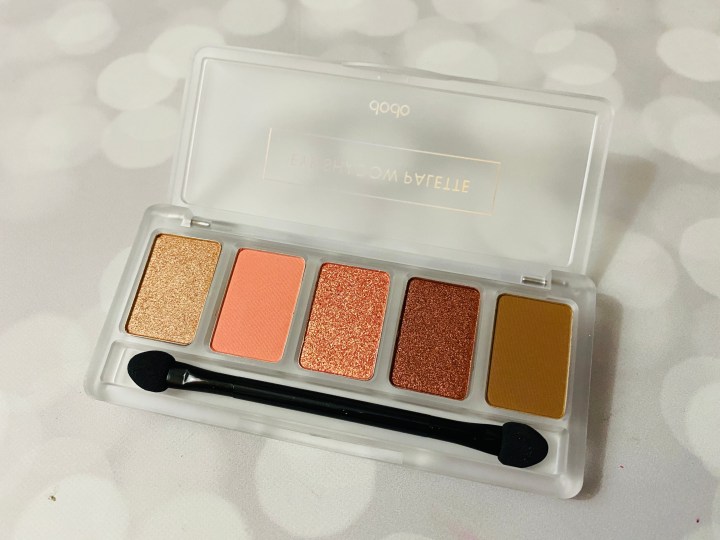 Dodo Eyeshadow Palette. Soft neutrals in matte and shimmer shades are united for a versatile eyeshadow palette. I have had a reaction to Dodo eyeshadows in the past, so I am sorry I didn't swatch these. I am really in love with the peachy champagne shade in the middle!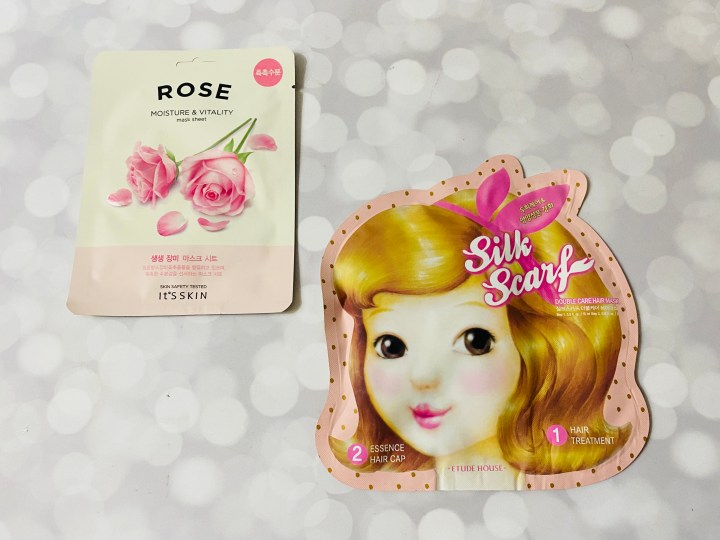 It's Skin Rose Mask. Rosewater is one of my favourite ingredients due to the lovely scent as well as the hydration it provides to thirsty skin. I love using rose products on my face!
Etude House Silk Scarf Hair Mask. I've actually used this hair mask before! It comes with a cute shower cap to keep your hair warm and out of the way while the treatment does its work.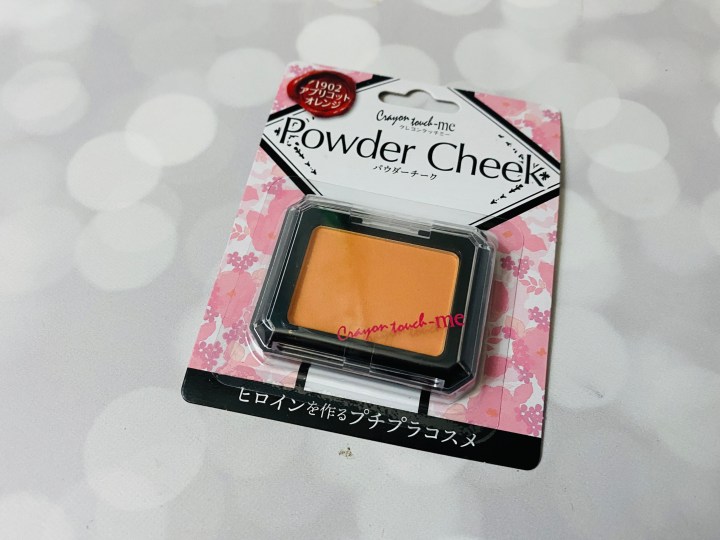 Crayon Touch Powder Cheek. A rather vivid orange blush. I'm jealous of people that can pull off this colour!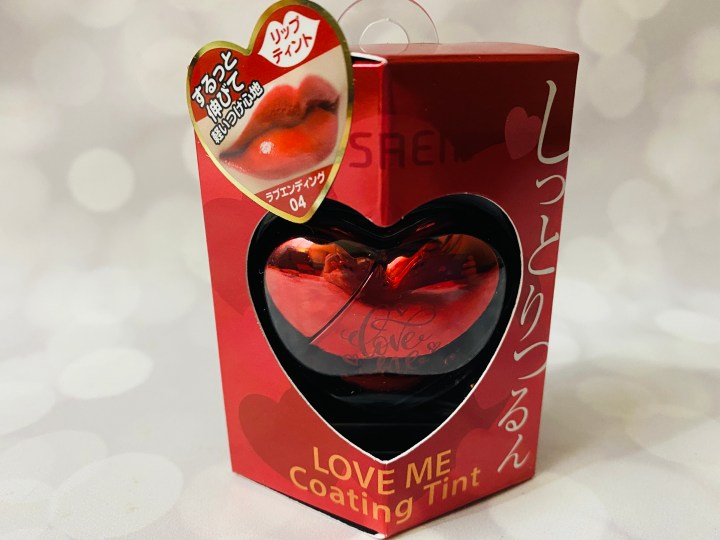 The Saem Lip Tint. I am OBSESSED with the packaging! A small heart-shaped bottle that hides a tiny applicator brush in one of the "ears." It's so cute!
It has a light strawberry scent!
Choosy Chocolate Lip Tint. To pair with our strawberries is this chocolate lip balm from Choosy! It adds a brown tint.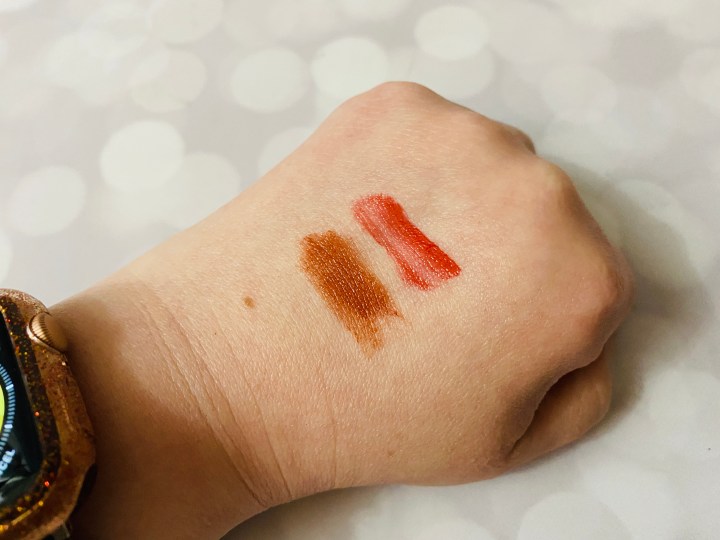 I like the red tint but brown isn't flattering on me…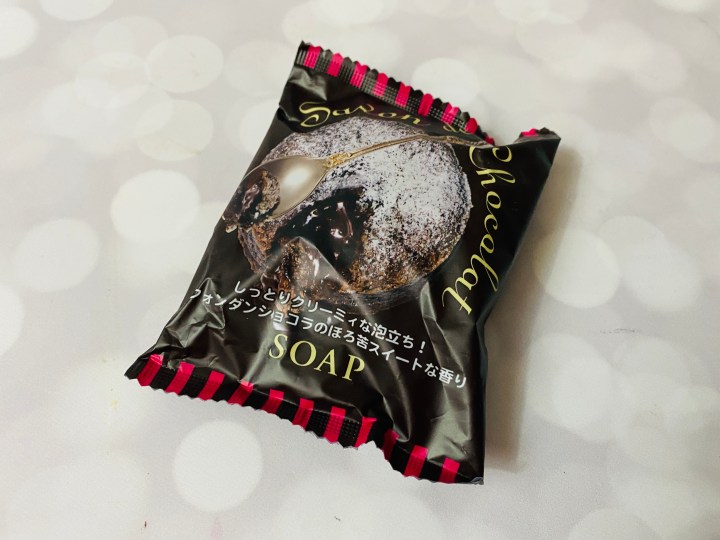 Chocolate Soap. Wash up from head to toe and end up smelling like a chocolate cookie!
Multi Case. I love this useful multi-case that is waterproof! You can store your phone, cards, and other essentials inside. These cases seemed silly to me at first, but now I love using them when I am out with my family on our boat – it's great to have something waterproof that I can wear around my neck or clip onto my clothes.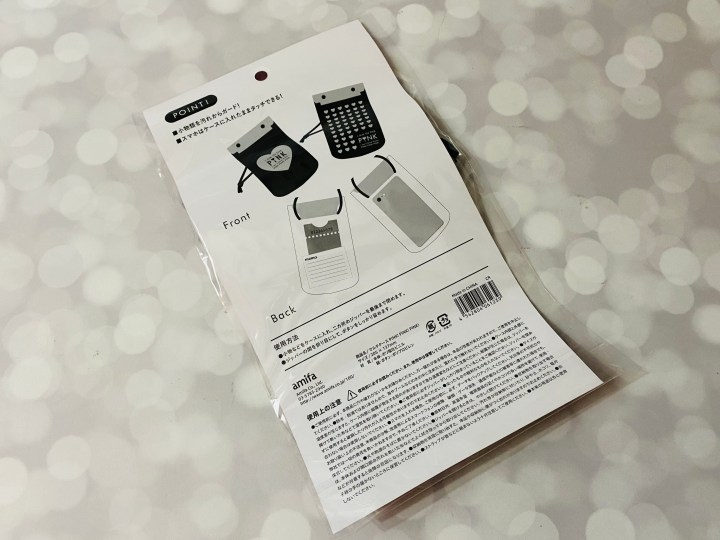 The back is transparent so you can use your phone through the plastic.
This Valentine's Box was so much fun! It has makeup, including a palette and a lipstick, as well as skincare, hair care, and even a waterproof case. I think the items were all appropriate for the theme, but for me, the colours weren't something I would wear so I was a little bit disappointed by that.
Here's a peek at the magazine for this month: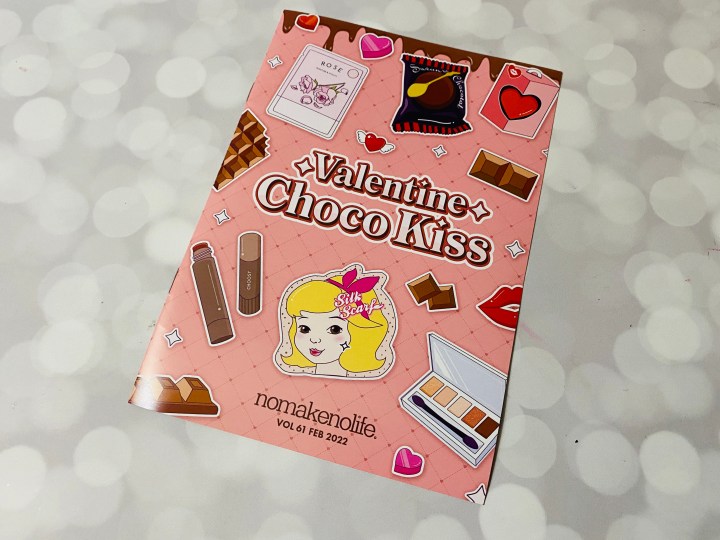 nmnl (nomakenolife) is a monthly beauty subscription box by the brains behind Tokyo Treat and Yume Twins. Each box has 8-9 Japanese and Korean beauty items, which may include skincare, makeup, hair care, bath & body items, and beauty tools. The subscription is $35 per month, but it can go lower if you subscribe to a longer subscription plan. It's $33.5 per month on a 3-month prepaid plan, $32 per month on a 6-month prepaid plan, and $31.5 on a 12-month prepaid plan. Shipping is $12.50 to the US, and is about the same for other countries.
Nomakenolife's subscription box made the list in our 2021 readers' choice picks of best makeup subscription boxes!
What did you think about this month's nomakenolife?