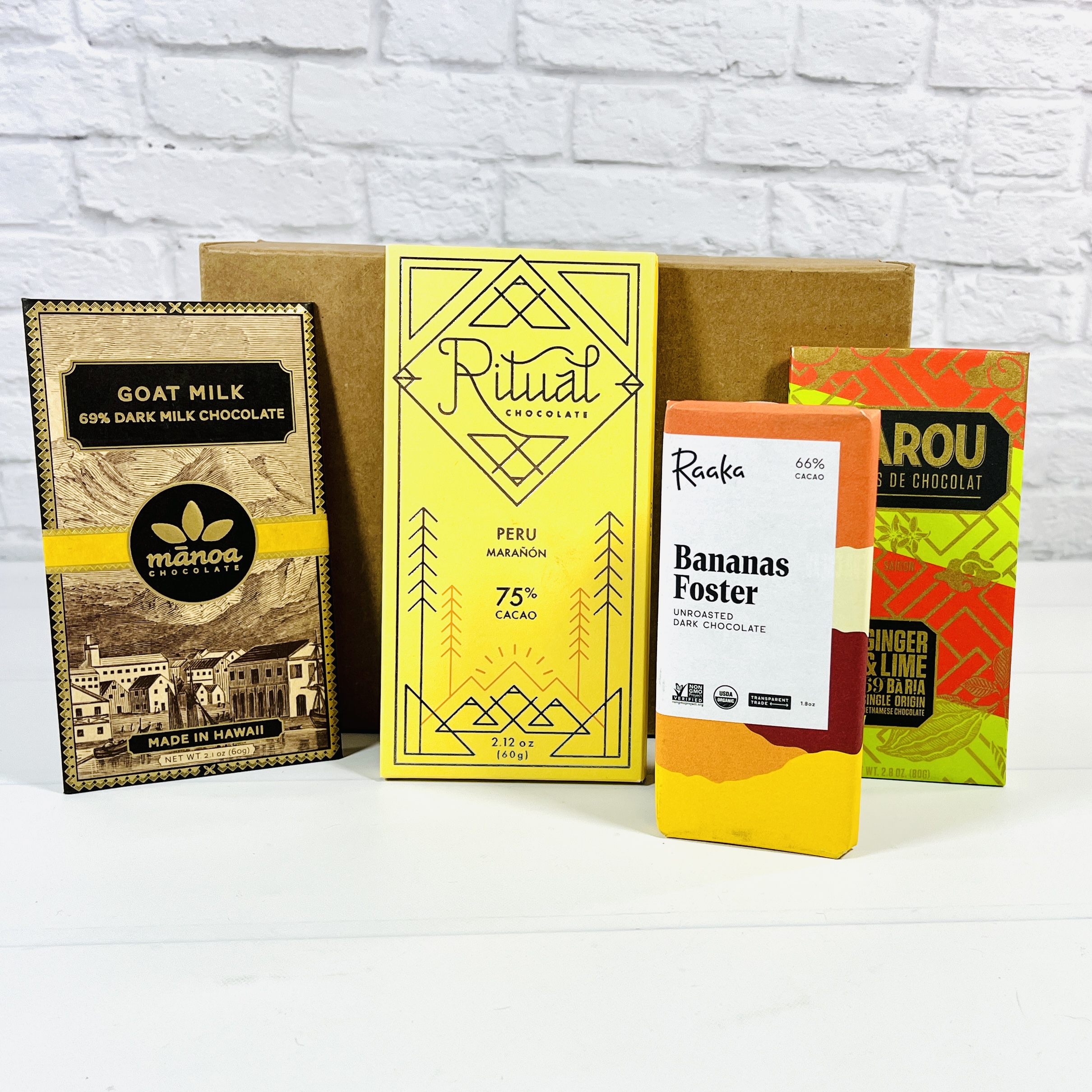 The January Kekao box full of chocolates is here and it is a delicious way to start the year! Kekao sent 4 bars and like most months, it was mostly dark chocolate. One of the bars was especially superb – read on to see what I received!  
DEAL: Get $5 off on your first box! Use coupon code HELLO5.  
Ritual Chocolate Peru Marañon ($10) The only two ingredients in this fruity bar are 75% cacao from Peru and cane sugar. They say it has notes of toasted peanuts and marshmallow, but I'm not picking that up. It is very red berry-ish though and the snap is so cool to hear. Please note that I broke the bar to make it fit on the plate, it came completely intact.
Marou Faiseurs de Chocolat Ginger & Lime 69 ($9.75) Wow, what an amazingly rich bar! This one is 69% cacao and has a hint of spice from ginger plus there's a little bit of lime in there too. The cacao comes from Vietnam. Overall, this tasted super fruity, like raspberry jam with that warm note of ginger.
Mānoa Chocolate Goat Milk 69% Dark Milk Chocolate ($10) Oh wow, this is one of the best bars I've ever tried before! Like most of the other bars in this month's box, it's 69% cacao, but it's made with goat milk. It tastes a lot like milk chocolate but it has an interesting flavor that the brand describes as "cheesecake" which makes it incredibly creamy and sweet and I am in love!
Raaka Bananas Foster Unroasted Dark Chocolate ($6) This bar is inspired by Bananas Foster, a luscious dessert from New Orleans of caramelized bananas, although this is lacking the alcohol and open flame. It starts with unroasted cacao beans from Tanzania. There's cane sugar, cacao butter, banana, and vanilla beans and all of the ingredients are organic. This is a fruity, sweet bar, as I expected, but it doesn't really taste all that much of banana, which is a plus because I'm not into banana candy.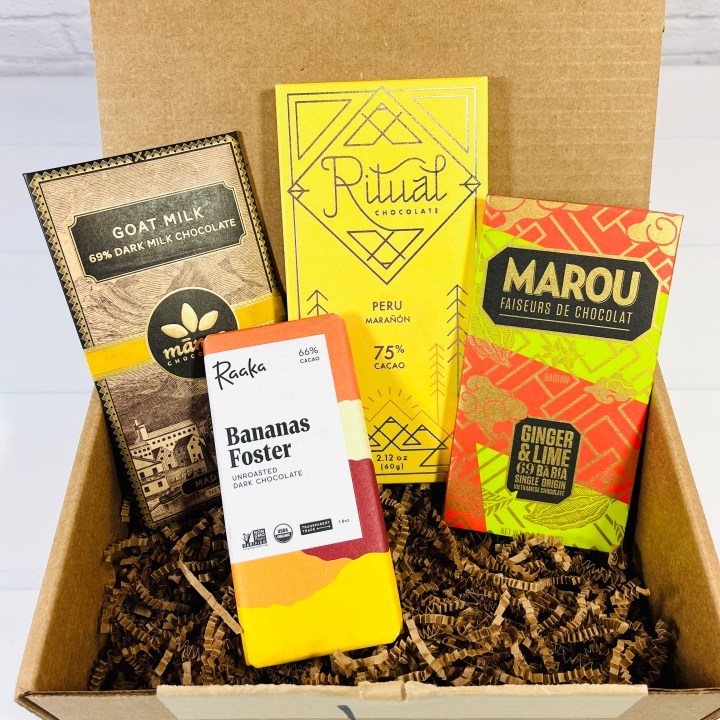 Kekao introduced me to new flavors from some of my favorite chocolate makers, plus a couple of bars from new-to-me brands. Either way, they were all fruity and delectable. My favorite was the bar made with goat's milk, it had such an interesting flavor and is long gone. I appreciate that the bars were all high-quality and that some were flavored while others were almost pure chocolate. I try to use more than just my sense of taste while enjoying these chocolates.
Below are a few more box pictures plus a tasting guide.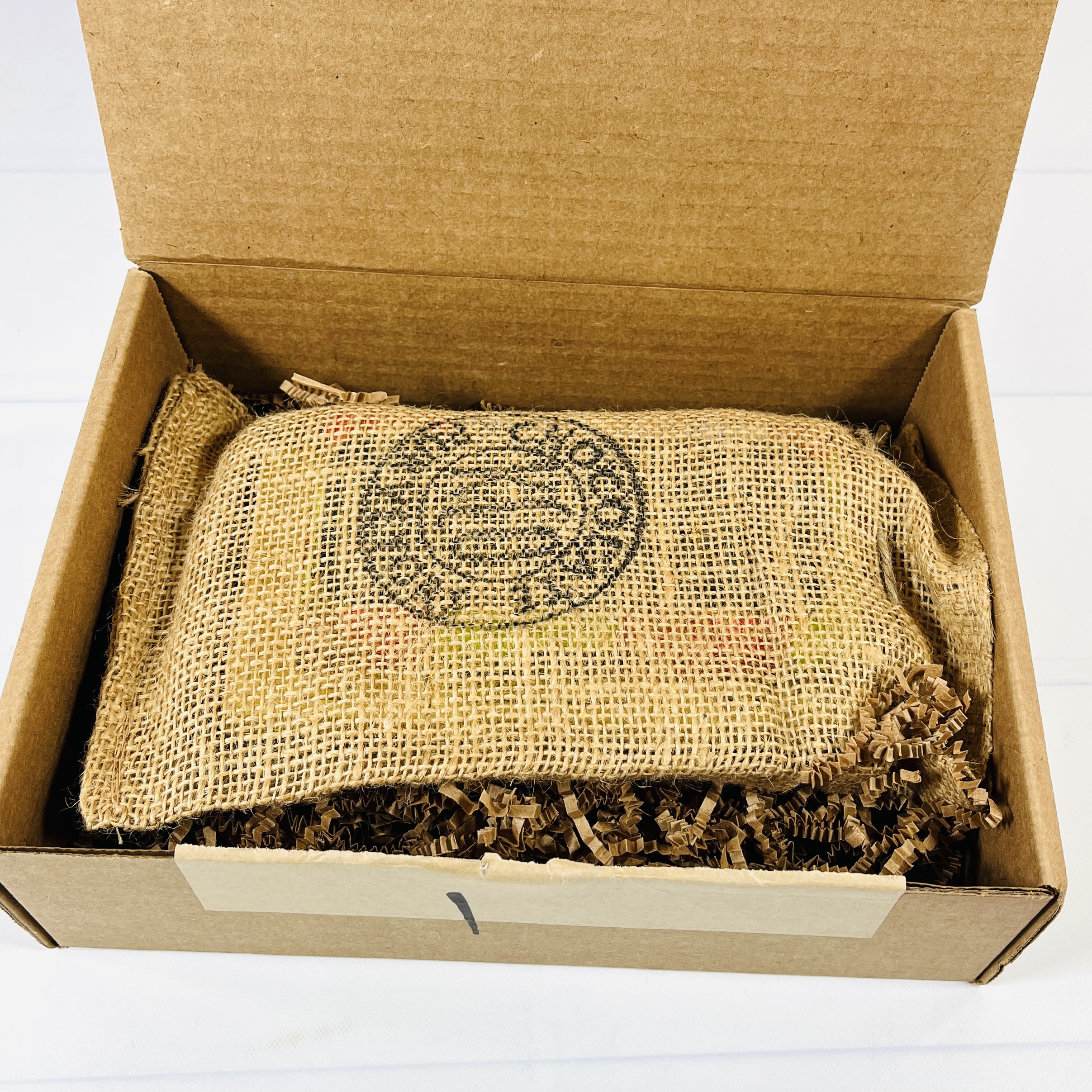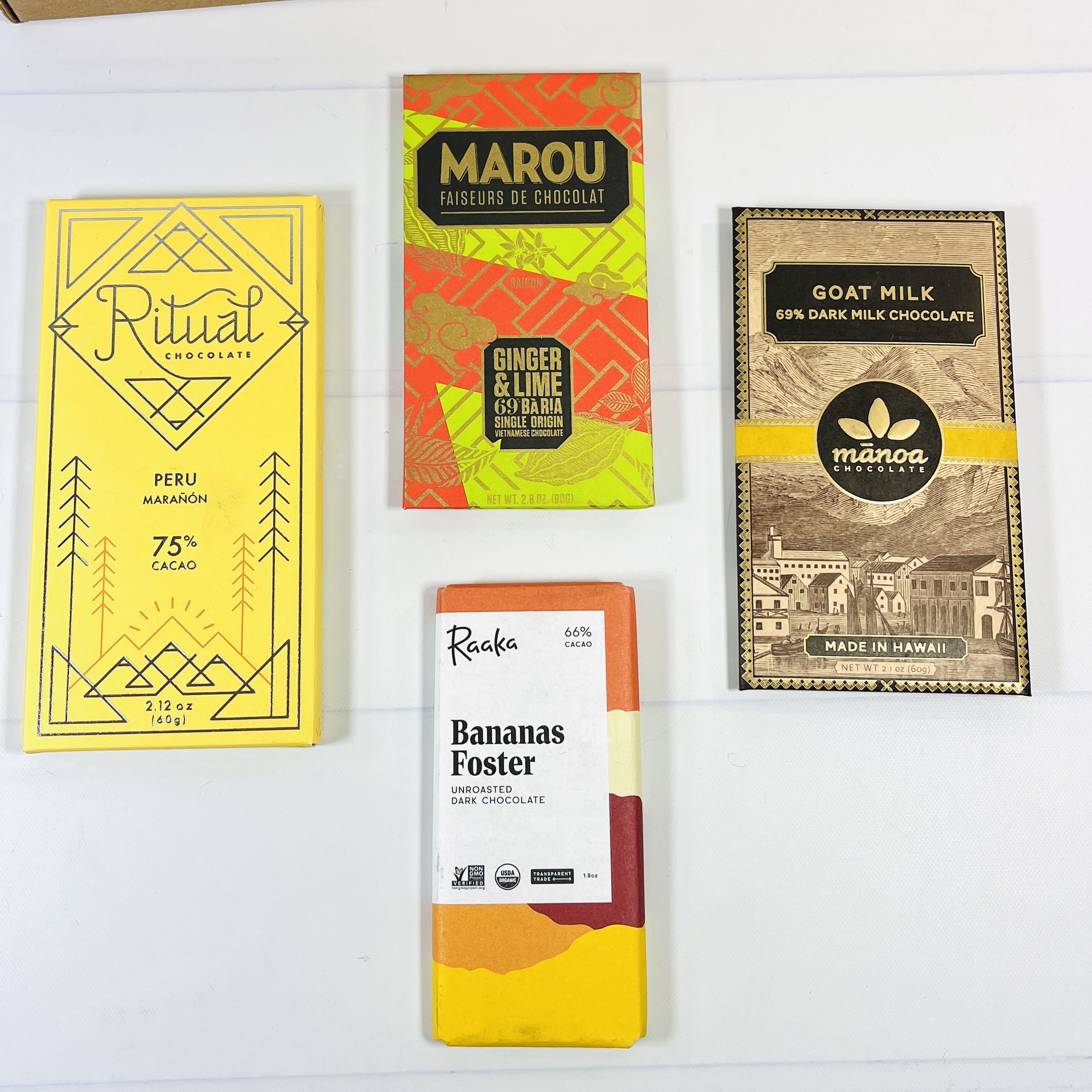 Kekao Box is a monthly shipment of craft chocolates from around the world that helps you discover bars to excite your taste buds! You can expect 4-5 bars in a variety of flavors each month. Kekao is $45.99 a month with discounts for longer subscription terms.
What do you think of the Kekao Box?