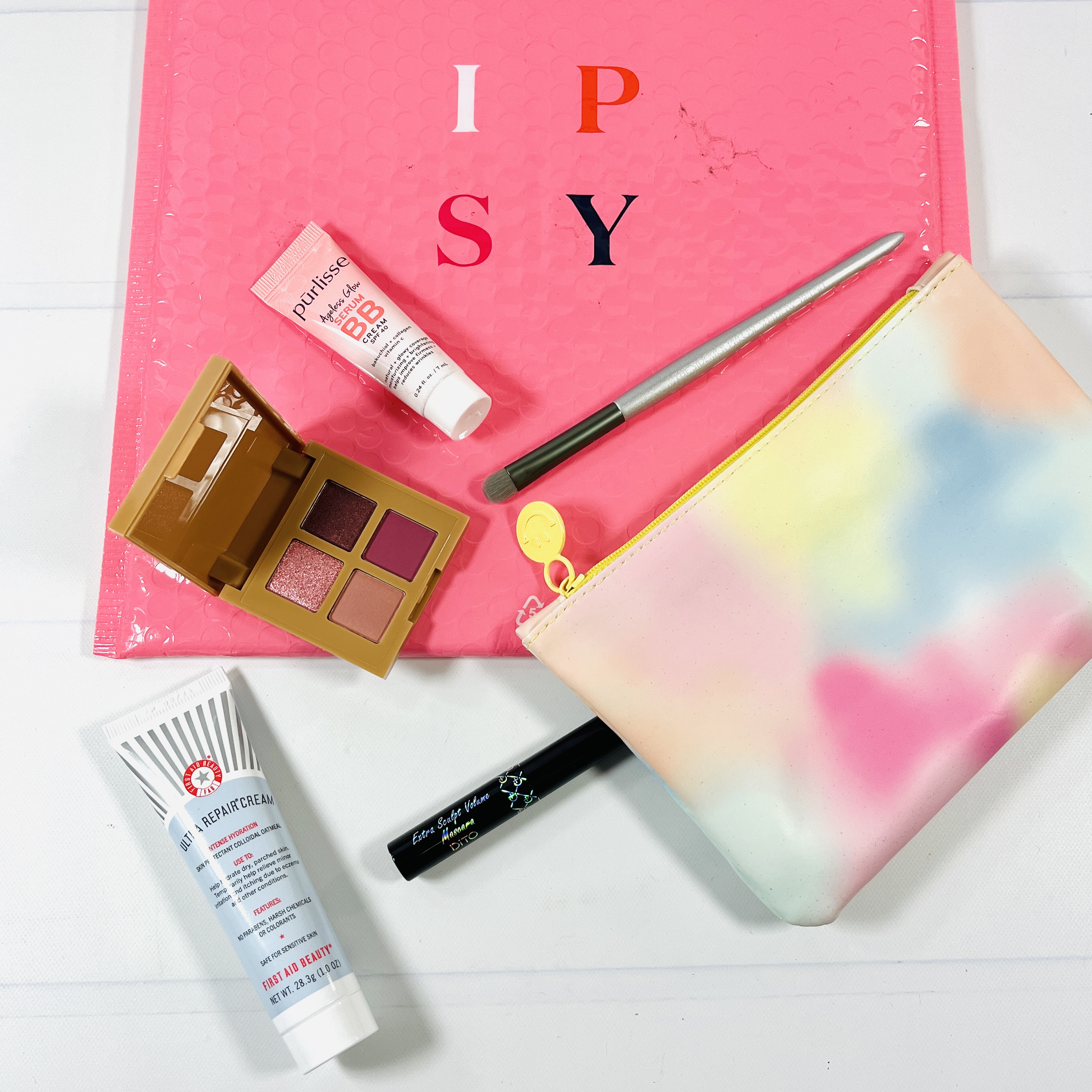 The Ipsy January 2022 theme was Happy Vibes and came with a pastel bag inspired by the beautiful colors found in a winter sunrise. Four out of five items I received were makeup-related plus I got a moisturizer that works for the face or body. Read on to see what Ipsy sent me and keep in mind that Ipsy sends many variations so your bag may not match mine — Ipsy had 62 items (some of those are color variations) that they sent this month!
Glam Bag The bag this month has pastel shades of pink, orange, yellow, blue, and green and it's really cute. It's lined with fabric and has a yellow zipper pull that says IPSY on one side and has a retro '70's smiley face on the other.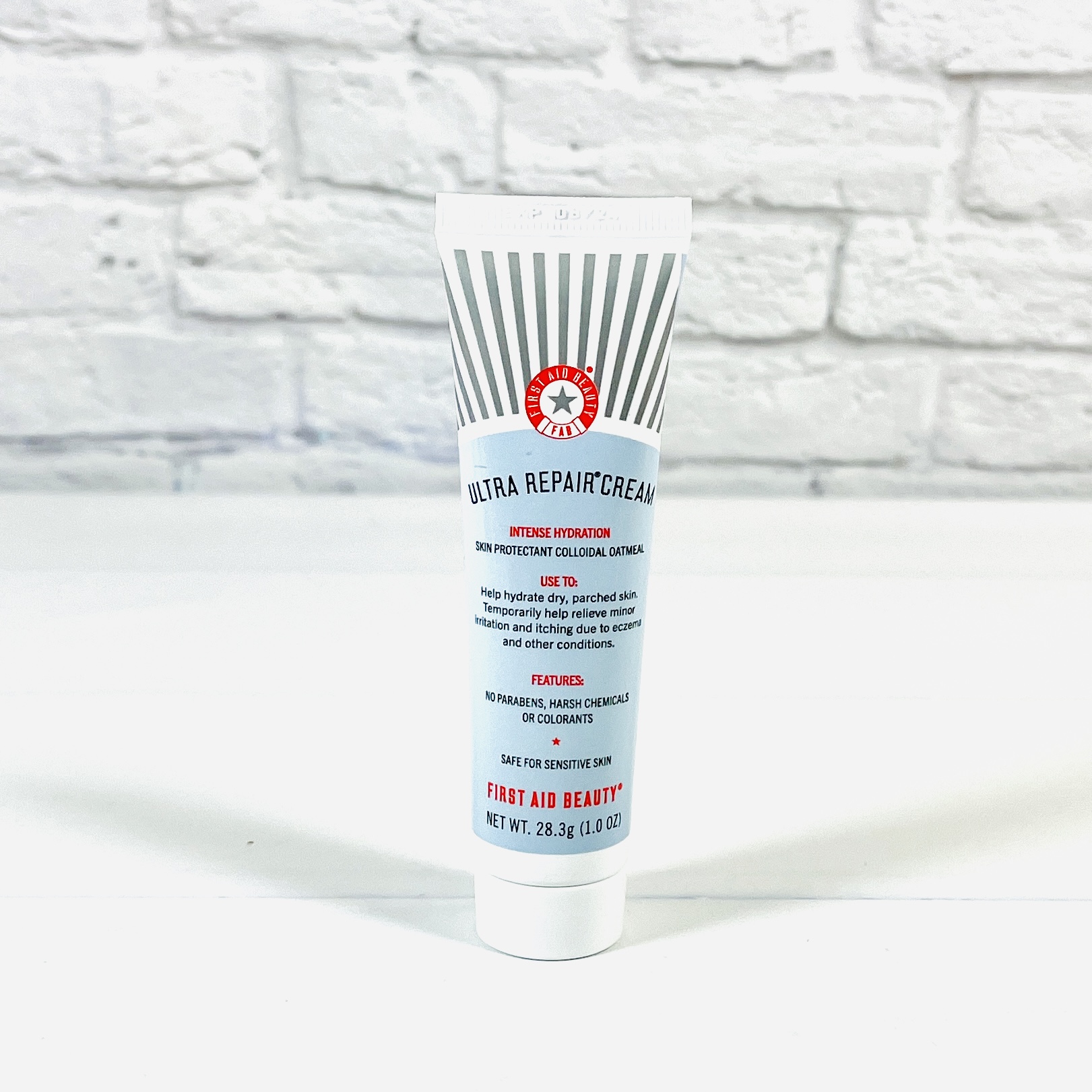 First Aid Beauty Ultra Repair Cream ($8) is a head to toe moisturizer that has colloidal oatmeal to help relieve itchy skin. It has a creamy texture, so it's pretty nice for daily use, it's not thick like body butter. It gets its scent from eucalyptus oil but it isn't super strong or long lasting.
Belle en Argent Sidekick Precise Shadow Brush ($16) I received a small eyeshadow palette (shown below) so I was quite happy to find an applicator brush to go along with it! The brush has synthetic bristles and I used it for applying shadow to the lid and crease but it could also be used to apply liner under the eyes. It worked really well.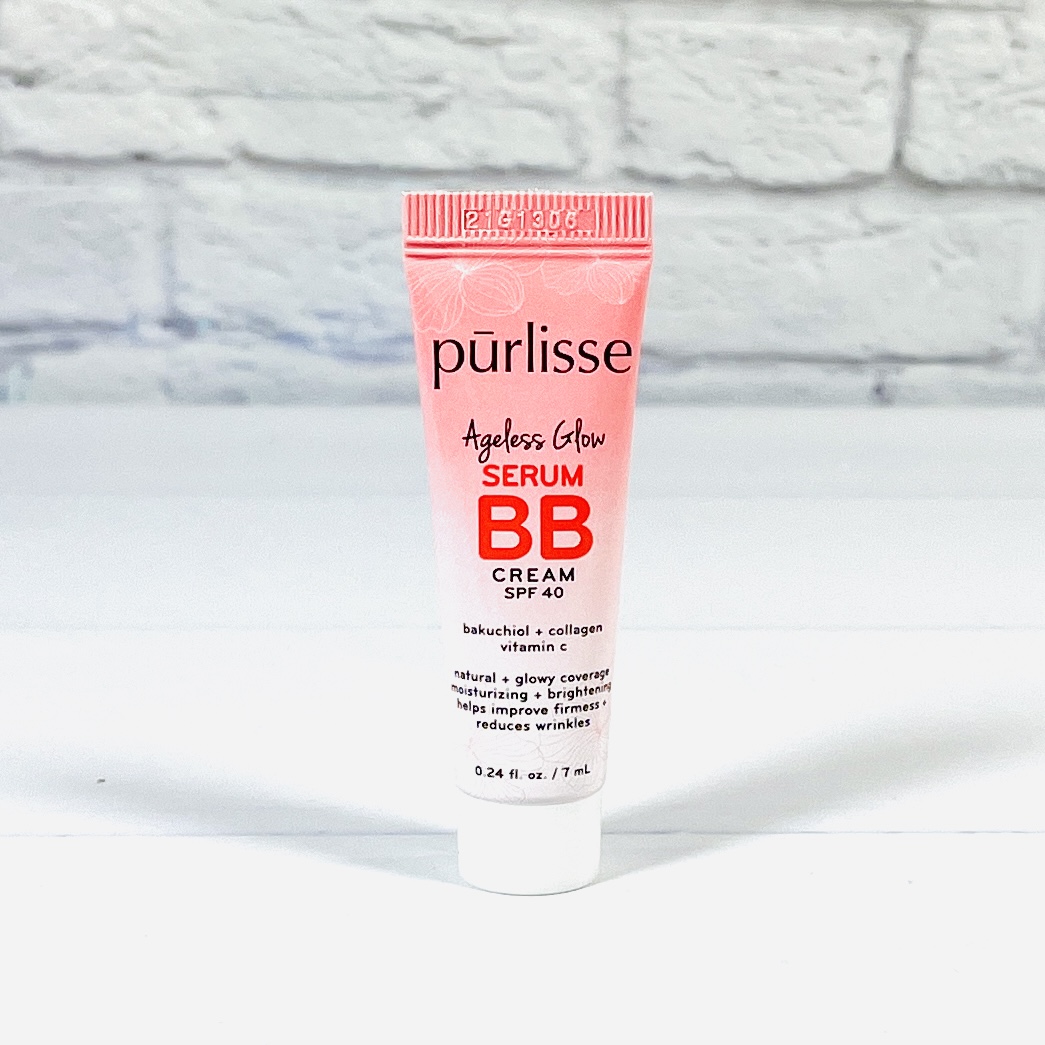 Pūrlisse Ageless Glow Serum BB Cream SPF 40 in the shade Light ($6.65) I generally use a mineral powder base to even out my skin tone but I'm happy to have a BB cream on standby for those times I want a little more coverage. This one has SPF plus plant-based collagen and vitamin C. A little goes a long way and since I have dry skin I used it after applying my usual moisturizer.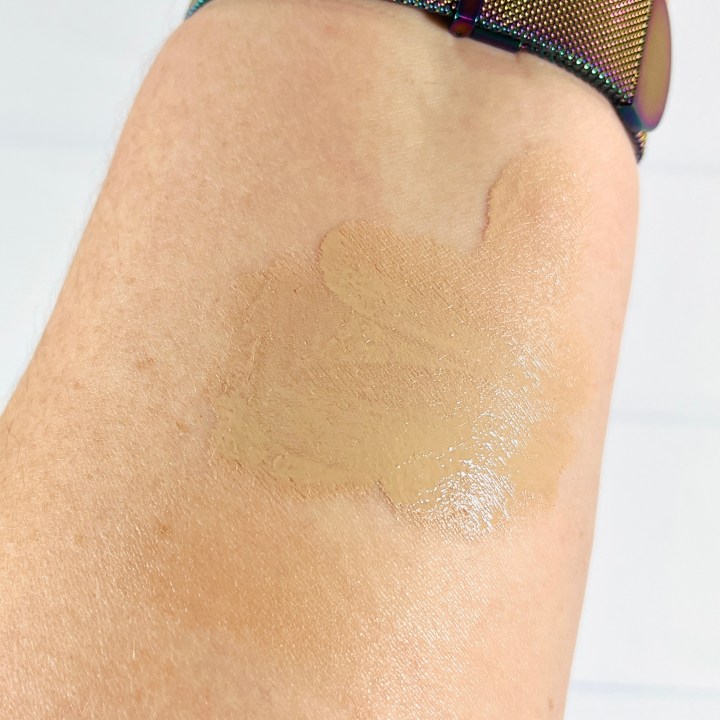 DITO Extra Sculpt Volume Mascara in Black ($5.99) The full-size version of this mascara has two orifices so you can pull the wand through one of the two openings to get the result you desire. The travel size is supposed to provide "big, fluffy" lashes. The ingredients list on Ipsy and the Dito website differ, with one site listing beeswax, which would mean this isn't vegan as stated, but again, several of the other ingredients are different too. The brush head wiggled on its stem, which was kind of odd, and I thought the mascara was fine but nothing exceptional, it didn't provide much oomph to my short lashes.
Complex Culture Rosy Outlook Eyeshadow Palette This mini has shades from a larger Complex Culture palette. It's a lot of bright colors for one person so after trying all of them at once, I think I'm going to use them in conjunction with my other shadows, it's just too much pink. The top two shades are shimmery and the bottom two are matte. I didn't notice much fallout and they went on ok.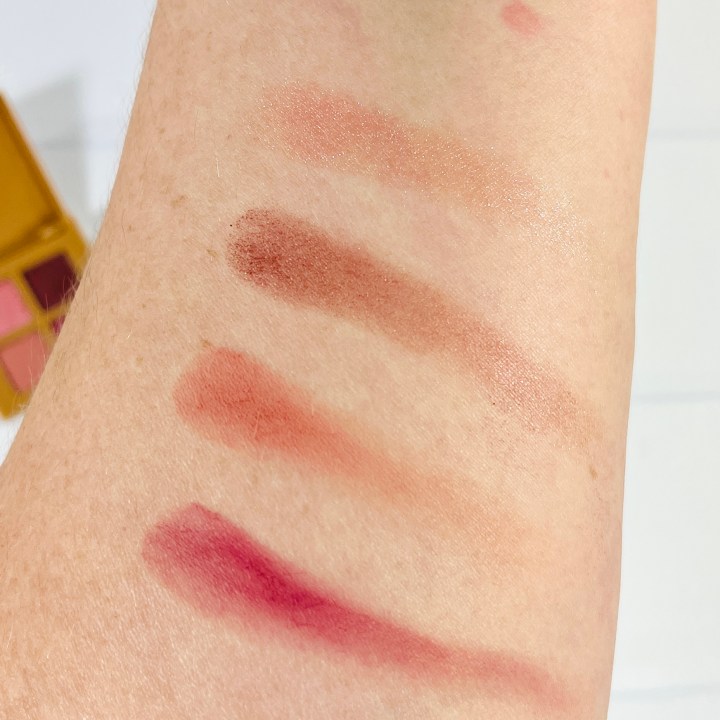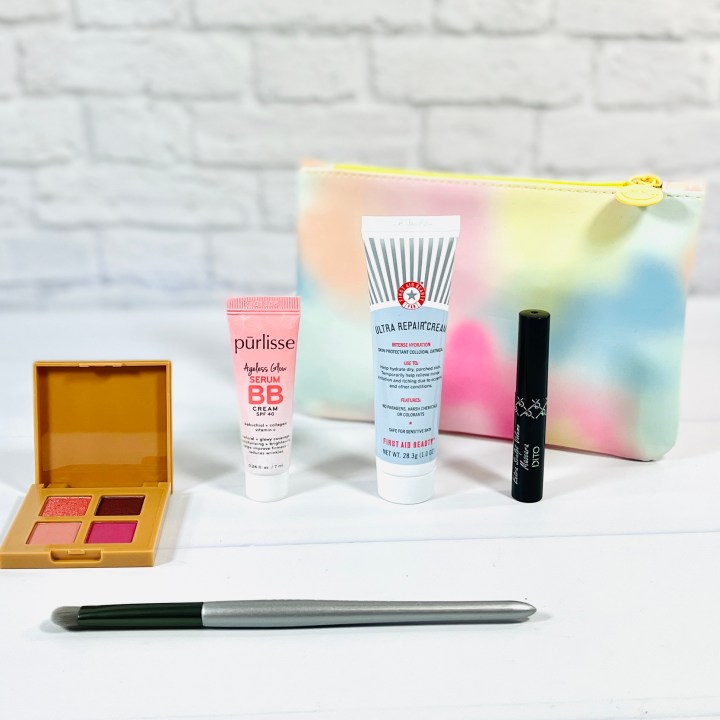 I was surprised that so many of the items in my January Ipsy Glam Bag were related to makeup! The shadow palette was cute but I need to mix it with some of my more subdued shades. I thought the mascara worked well and FAB makes a great moisturizer. The BB cream and eyeshadow brush were my favorite items this month, I really liked getting the base especially since it's something I don't regularly wear and it worked well for my skin color.
Below are some more box opening pictures as well as the product info card.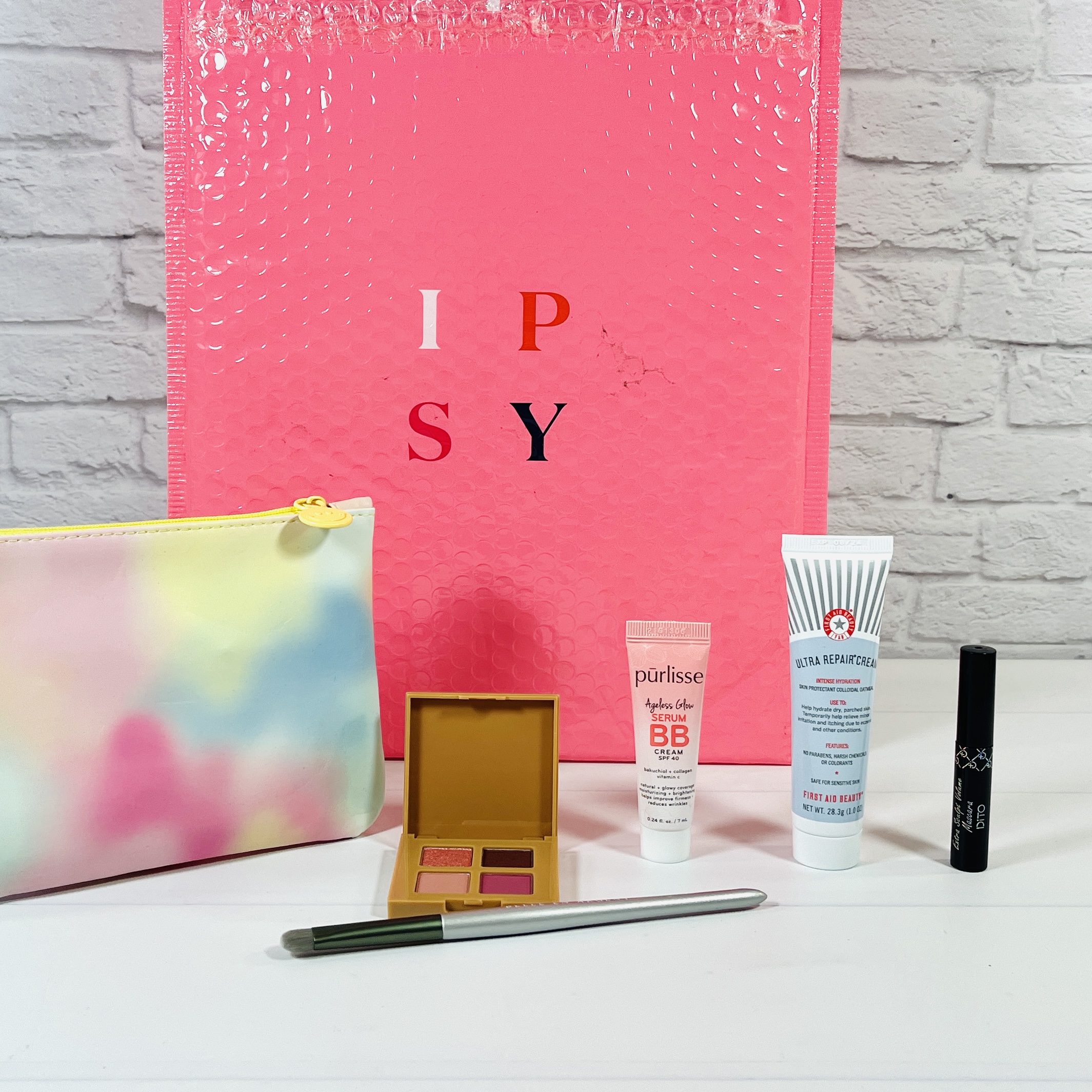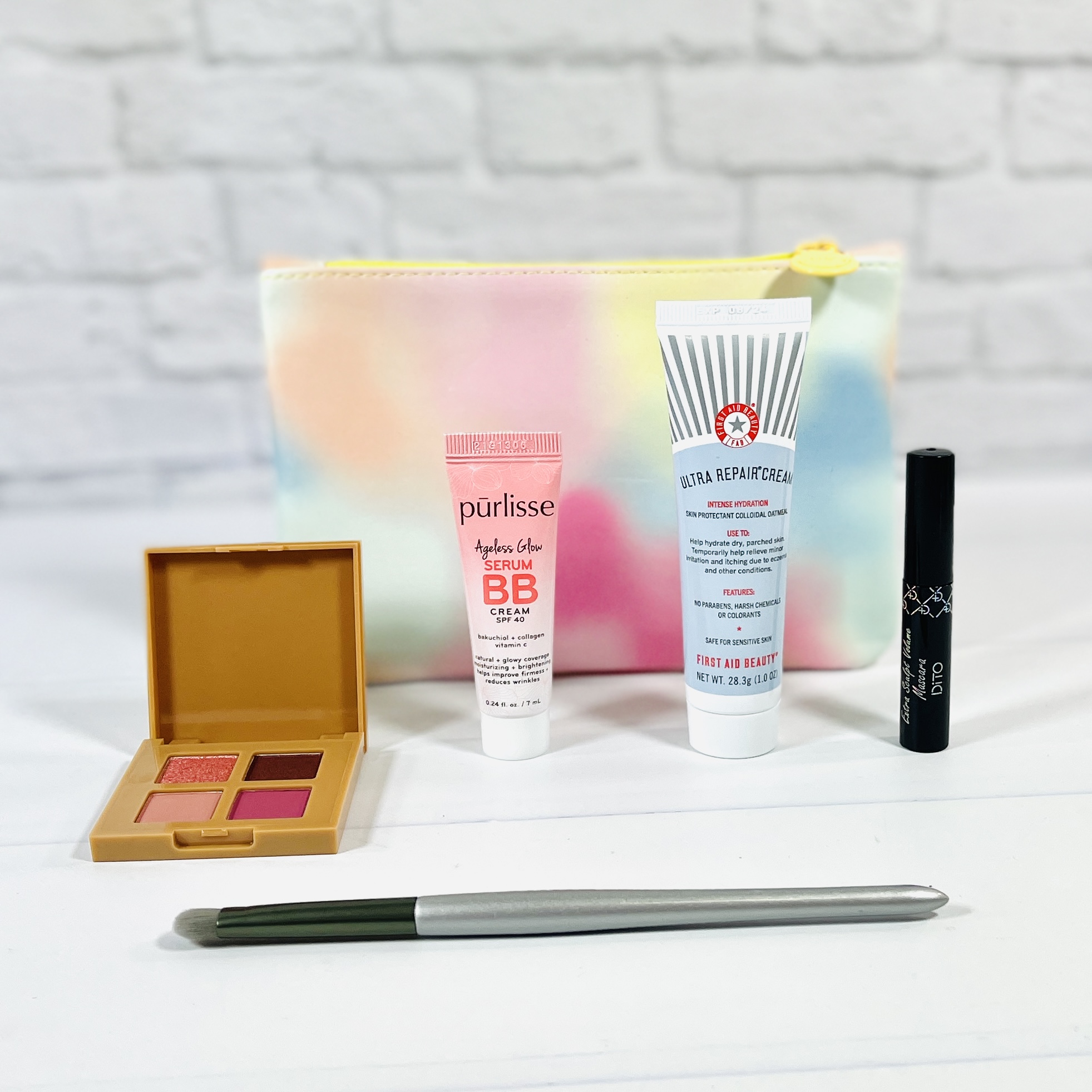 Ipsy is a monthly beauty subscription. You get five makeup, beauty, skincare, and/or hair care items in a cute bag for $13 a month! It's the most popular subscription box and a great way to sample new colors and beauty brands that you may have never heard of, as well as some of the bigger names. Ipsy also offers a Glam Bag Plus for $28 a month, there's a subscription for basics called Refreshments, and there is the opportunity to upgrade to the quarterly Glam Bag X.
There are many bag variations every month for Ipsy – log in to your account to check out how-to videos and tips for your products.
Don't forget that you can rate your items and you earn bonus points when you do that, so you can get additional products in your bag. All subscribers now have the chance to pick a product for their next bag – just log in on choice day and pick one!
What did you get in your Ipsy this month? Let me know!