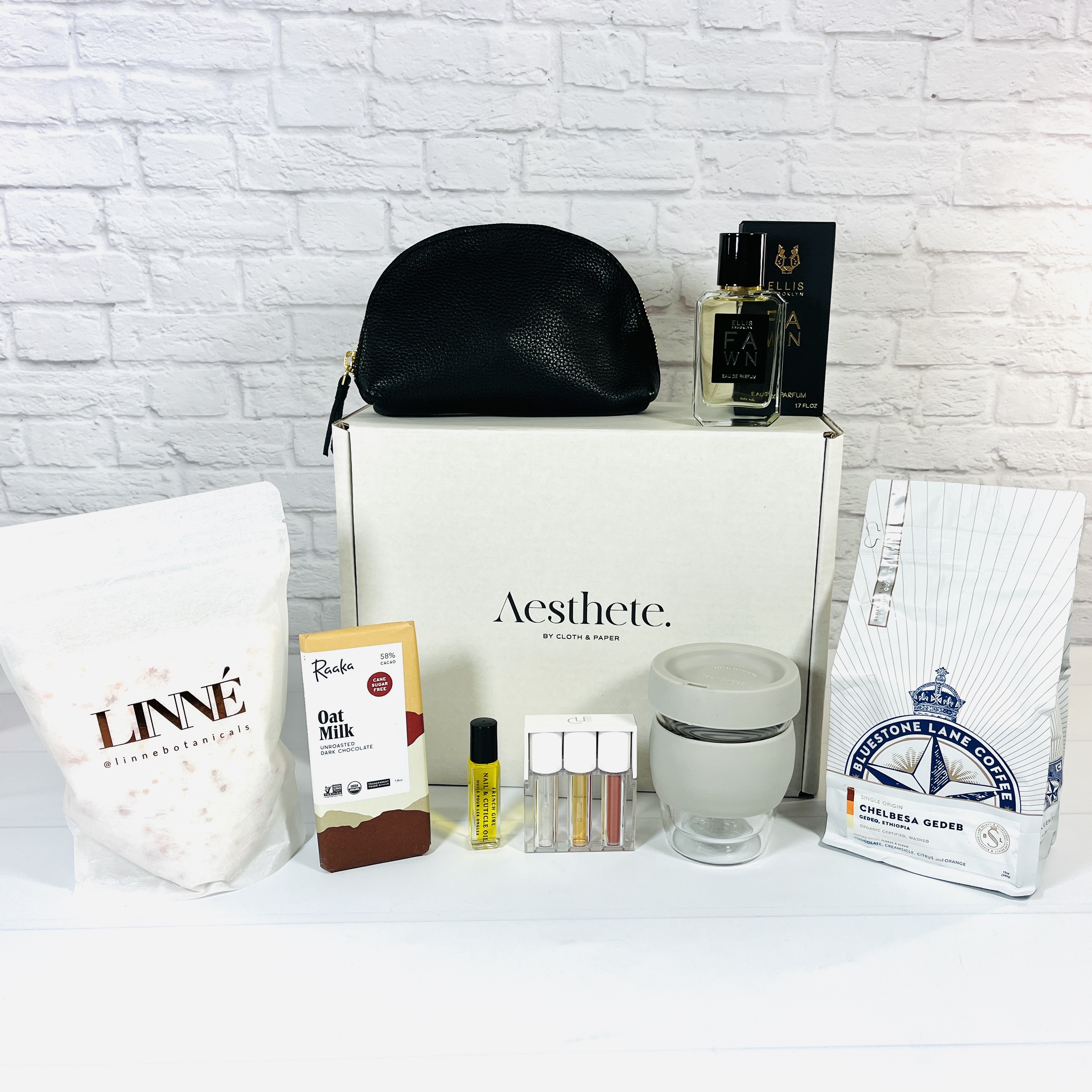 The inaugural quarterly shipment of the Aesthete Box by CLOTH & PAPER is here and it is a thing of beauty to behold. This initial offering was limited to 500 boxes and cost $129.99 (that price is locked in for future boxes until the subscriber cancels) and future boxes for new subscribers will cost $149, although this box is currently sold out. Each item was selected not only because it fits the Cloth & Paper minimalist look, but because the founder appreciated their form and function and wanted to share that with others. I was exceptionally happy with all that I found inside and it truly felt like a special delivery and with all full-sized items that I will reach for again and again (except for one, but you can read more about that below).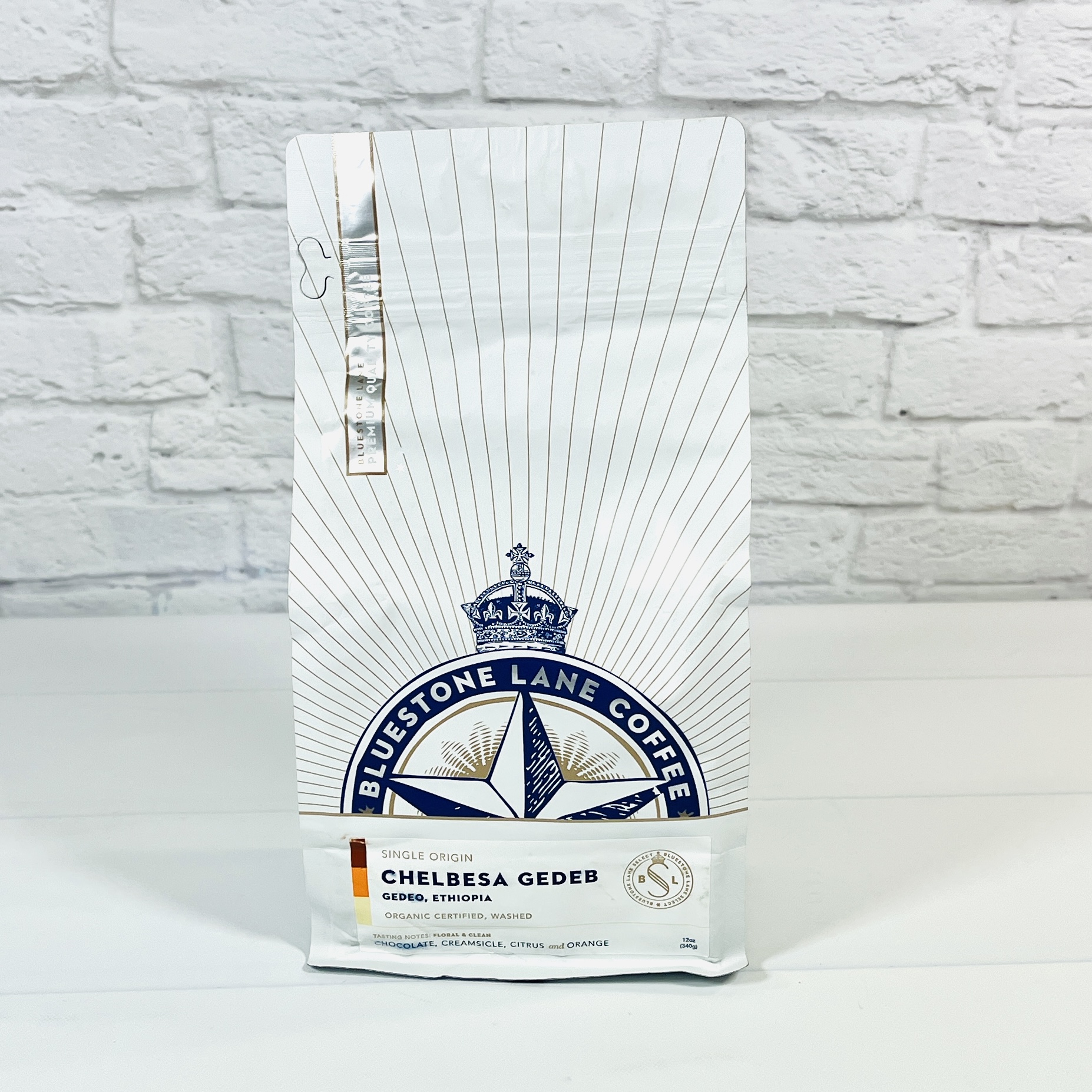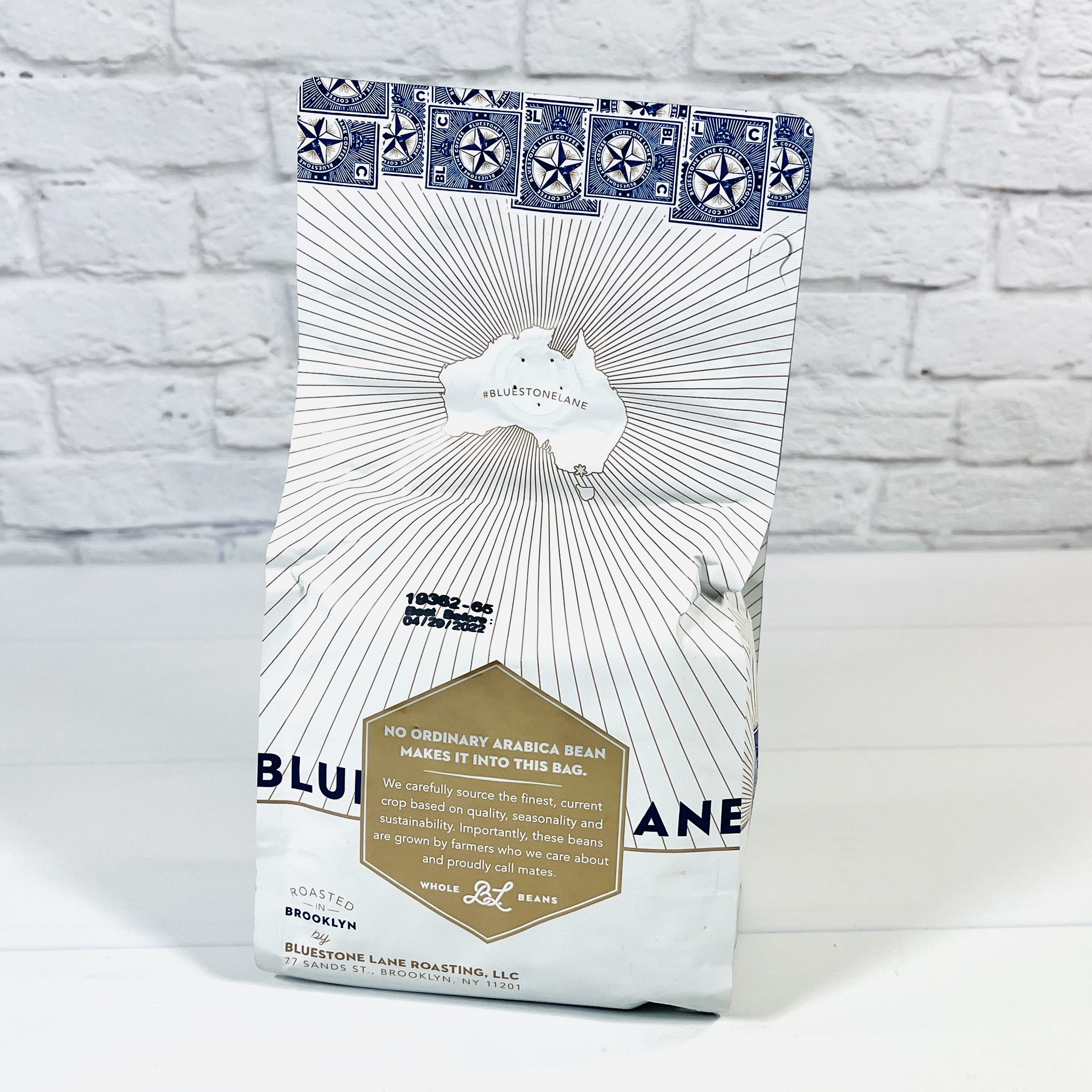 Bluestone Lane Coffee Single Origin Chelbesa Gedeb ($19 MSRP) Mmm, I love the smell of coffee, and this stuff smells so wonderfully rich and strong. Alas, I am not a drinker of coffee, so you will have to figure this one out on your own. I'm afraid "tastes like Starbucks" may not be the compliment I think it is, and my husband compares everything to Dunkin', and my oldest has stopped drinking coffee due to the jittery aftereffects. What I can tell you is that it was roasted in Brooklyn and is made with single origin beans that hail from Ethiopia. Tasting notes include "chocolate, creamsicle, citrus, and orange". NOTE: While the product info card listed whole bean coffee, I can assure you this bag was filled with ground coffee.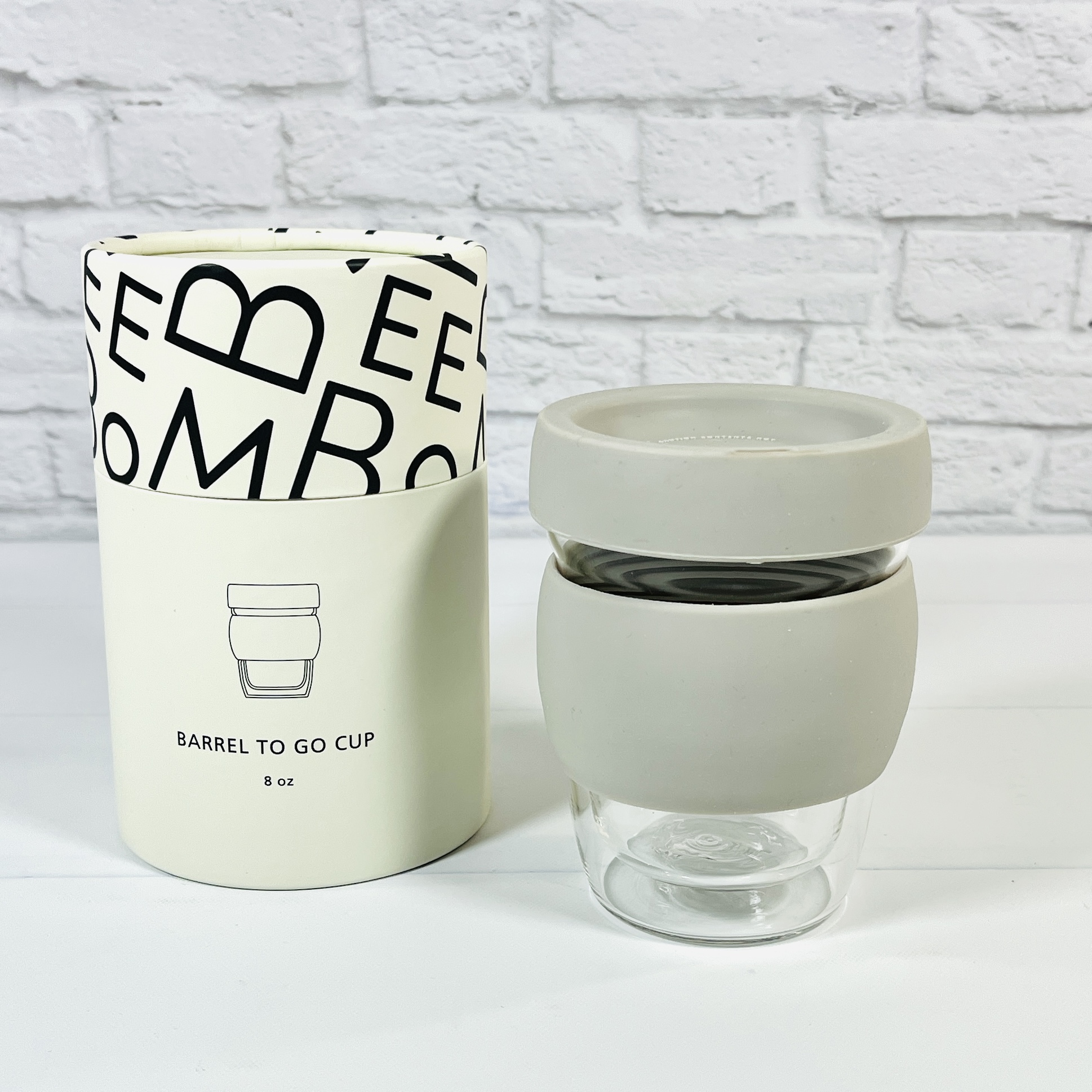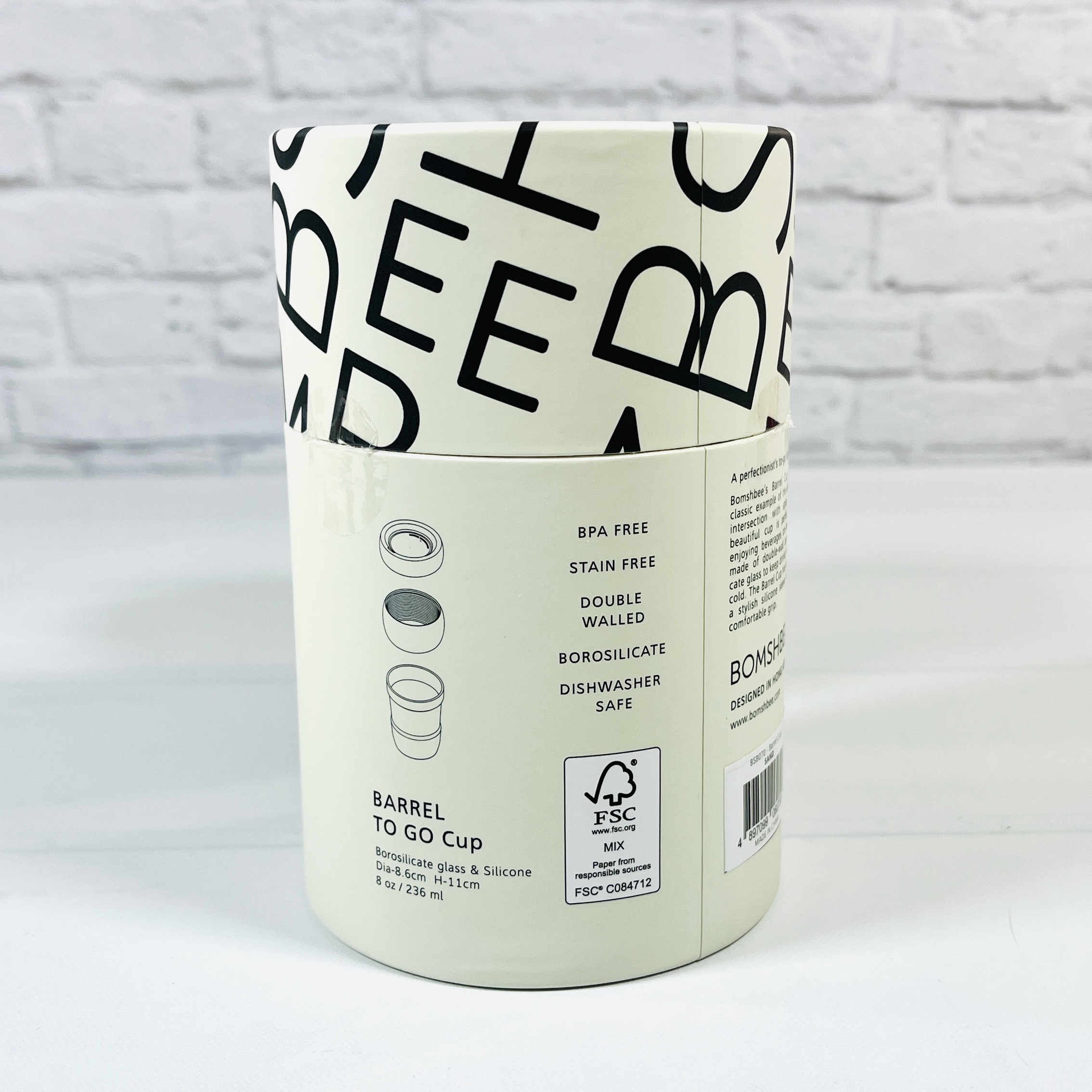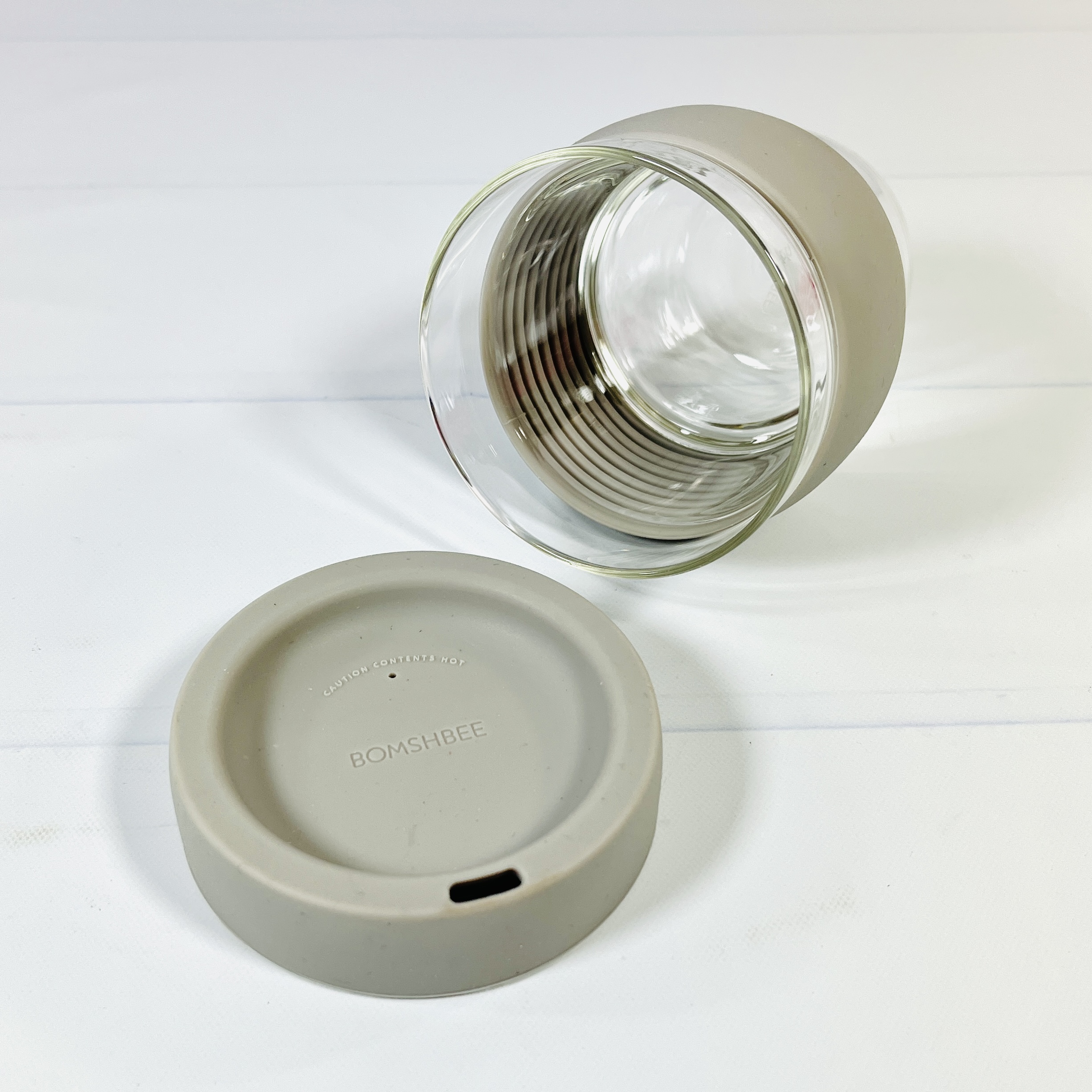 Bomshbee Barrel Cup in Sand ($28) While I may not drink coffee, tea is another thing entirely and I drink that stuff at least twice a day and how fancy will I feel drinking it from this vessel? This cup is made of borosilicate glass and has a silicone lid and grip. It holds 8 ounces of either a hot or cold beverage and I quite like it. The website says hand wash only, while the box says dishwasher safe, so I will stick to washing this in my sink.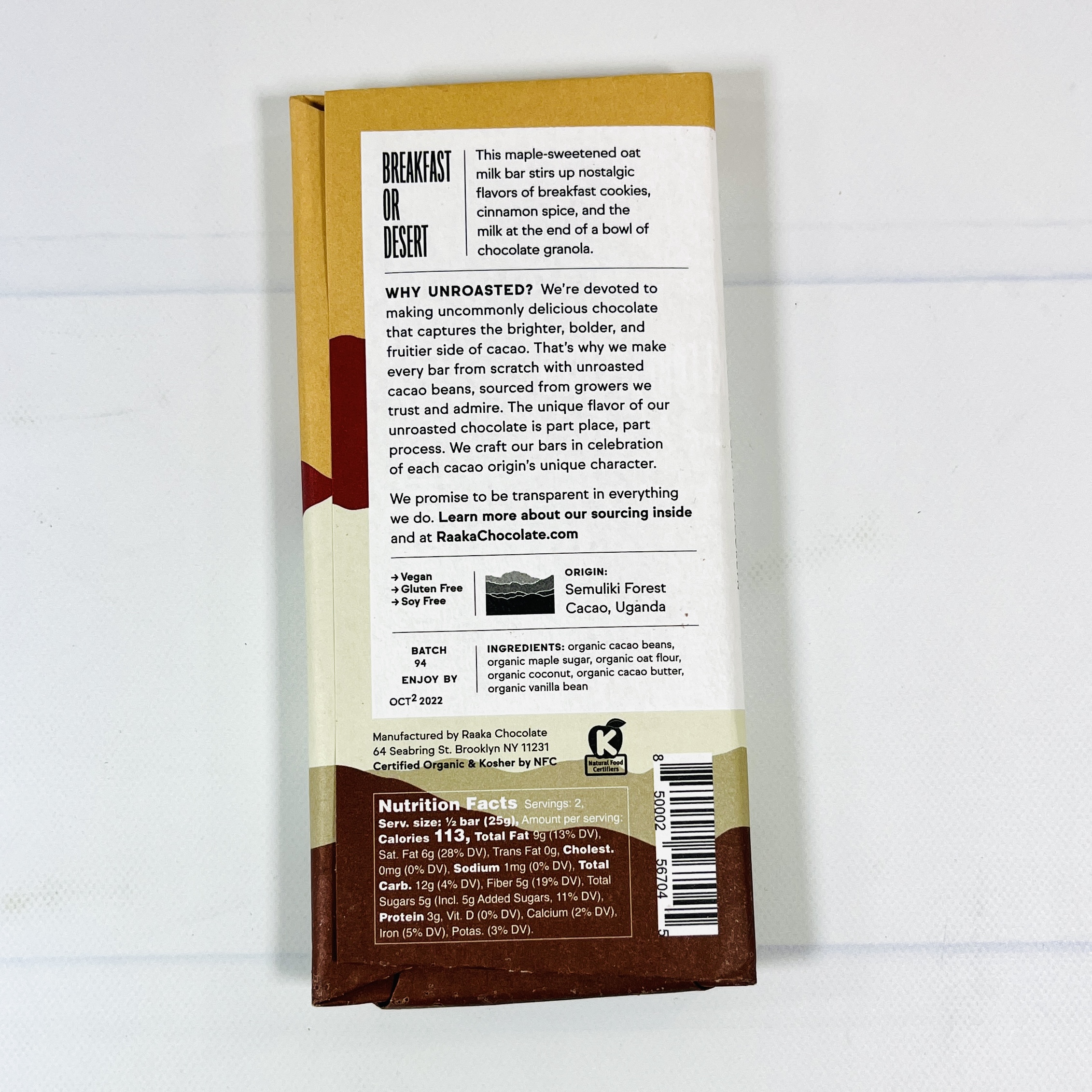 Raaka Oat Milk Unroasted Dark Chocolate ($6) My goodness, the good stuff just keeps coming! Here we have a chocolate bar that is made with all organic ingredients that include beans that come from the Ugandan rain forest, maple sugar for sweetener, oat flour, coconut, cacao butter, and vanilla. It is both vegan and gluten-free. Make sure to use your senses when eating — smell the aroma, hear the snap, feel it melt in your mouth, and savor the deep rich flavor, which is supposed to remind one of chocolatey granola!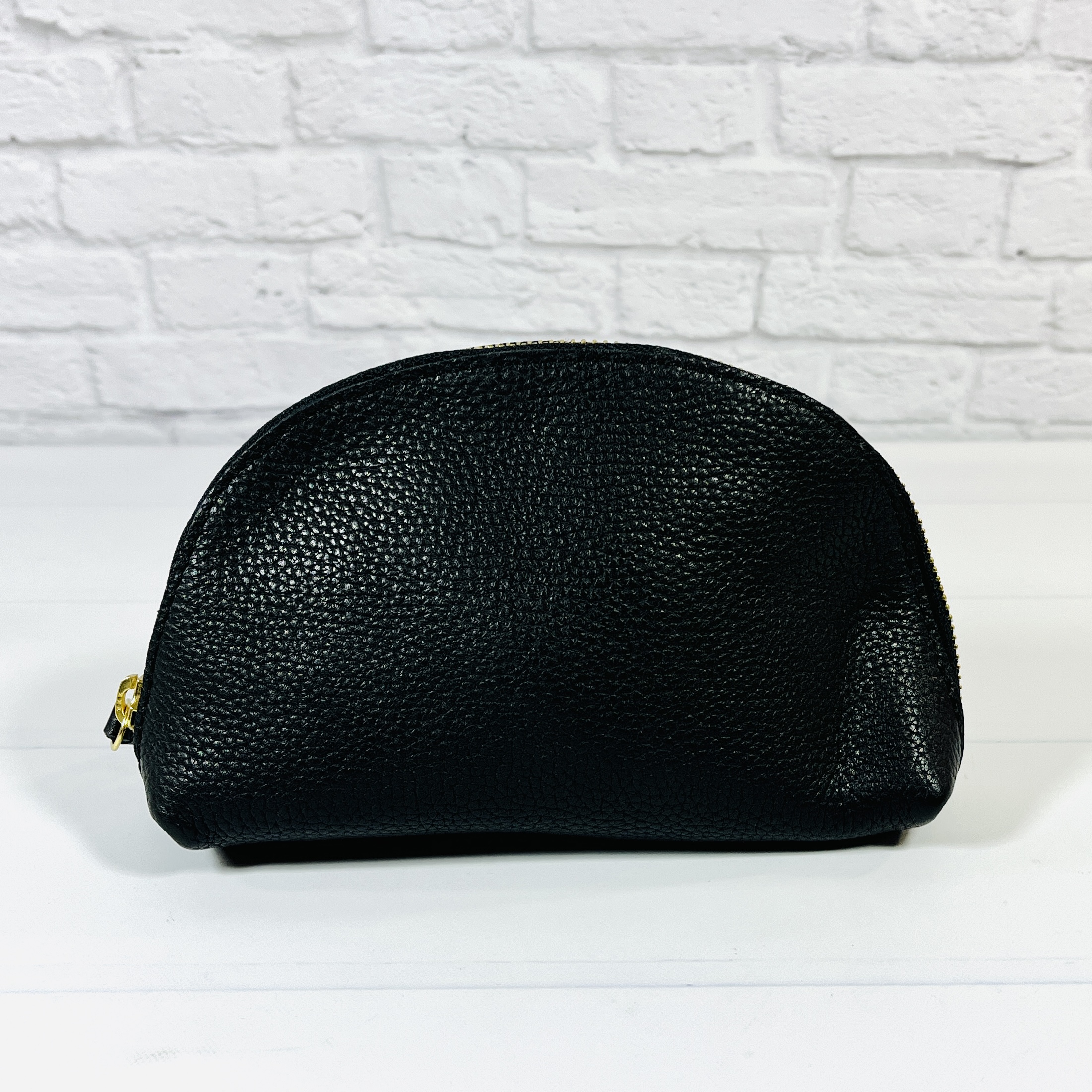 Cloth & Paper Leather Vanity Case ($79) Each box will come with an exclusive Cloth & Paper item and this time around it's a leather bag! Not pleather, not vegan leather, it's made out of leather leather, and it smells like leather. It's leather y'all.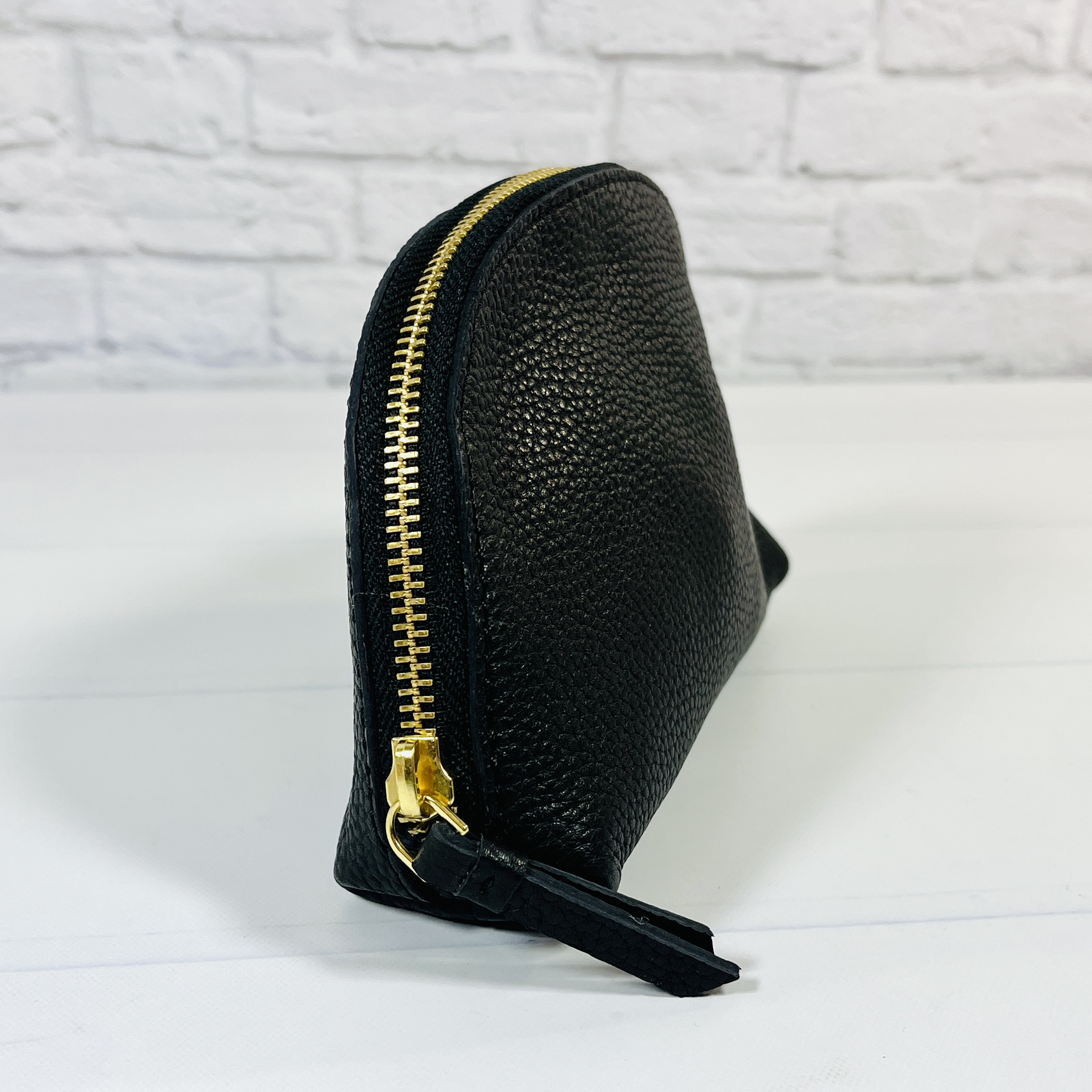 It has a pebbled texture and a gold tone zipper with leather pull.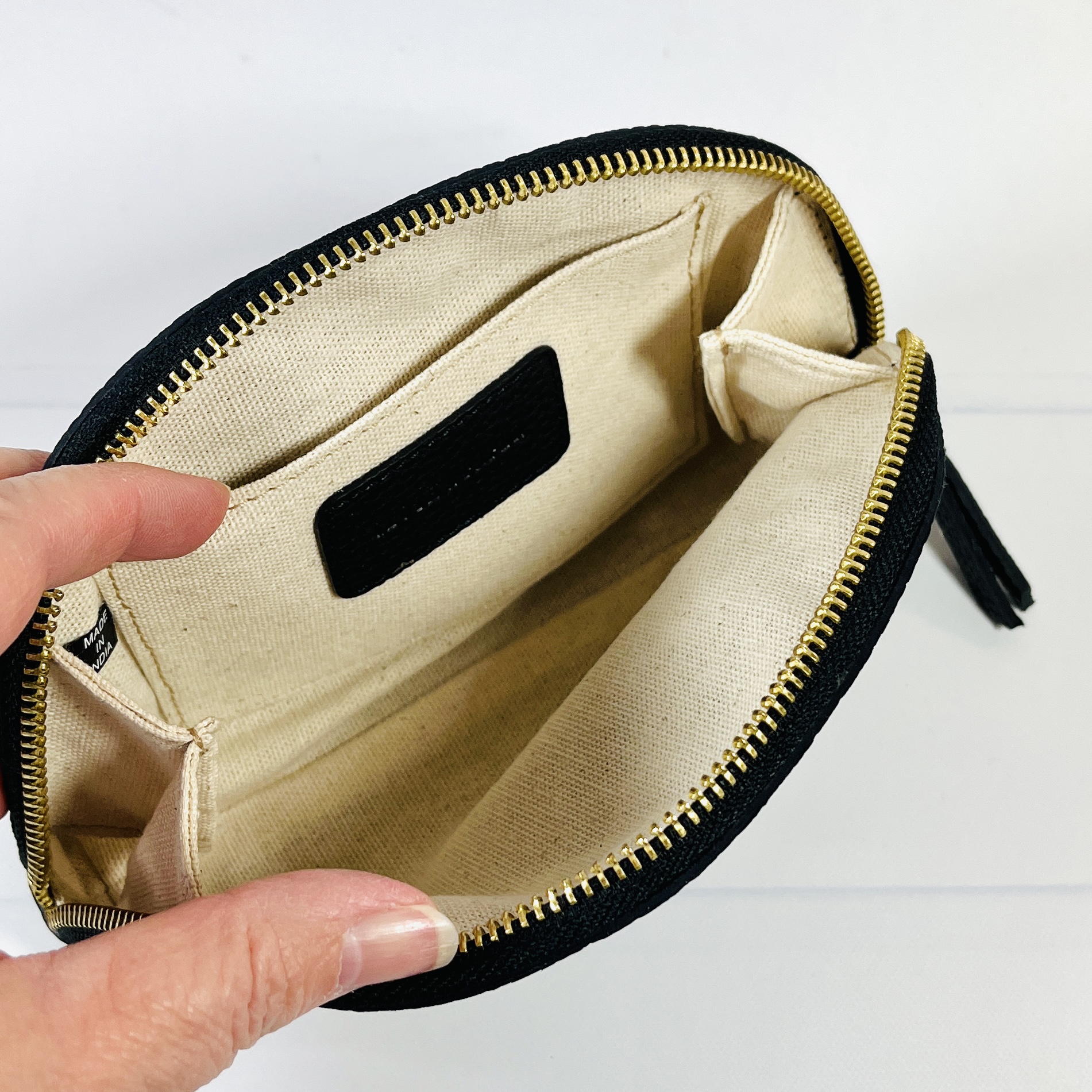 The inside has the C&P branding and it's made in India, although it doesn't list the type of leather. There was an unboxing on YouTube and Ashley, the C&P owner, was able to place the perfume, nail oil, and lip products in the bag and still had room to spare. It's simple and elegant, classic and timeless.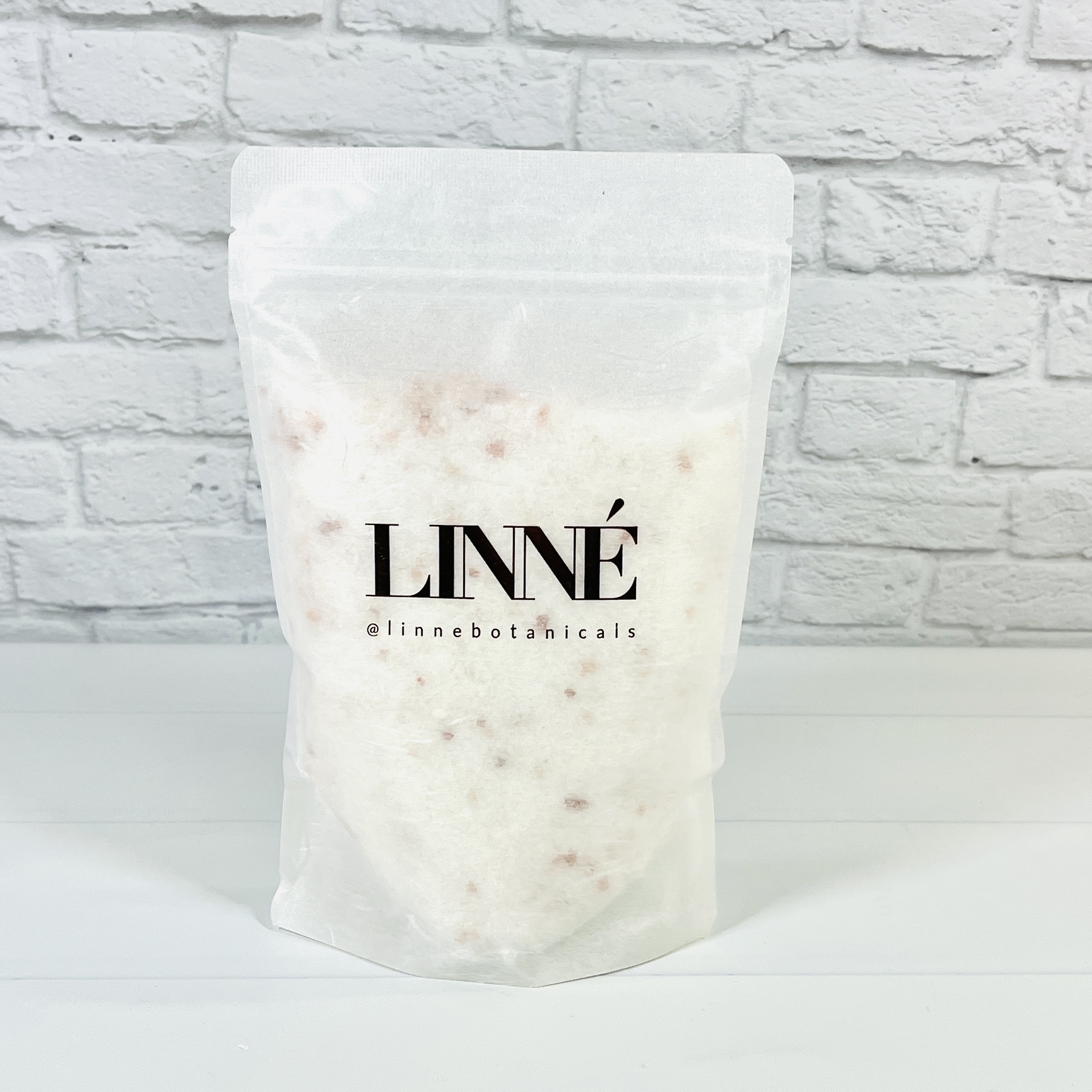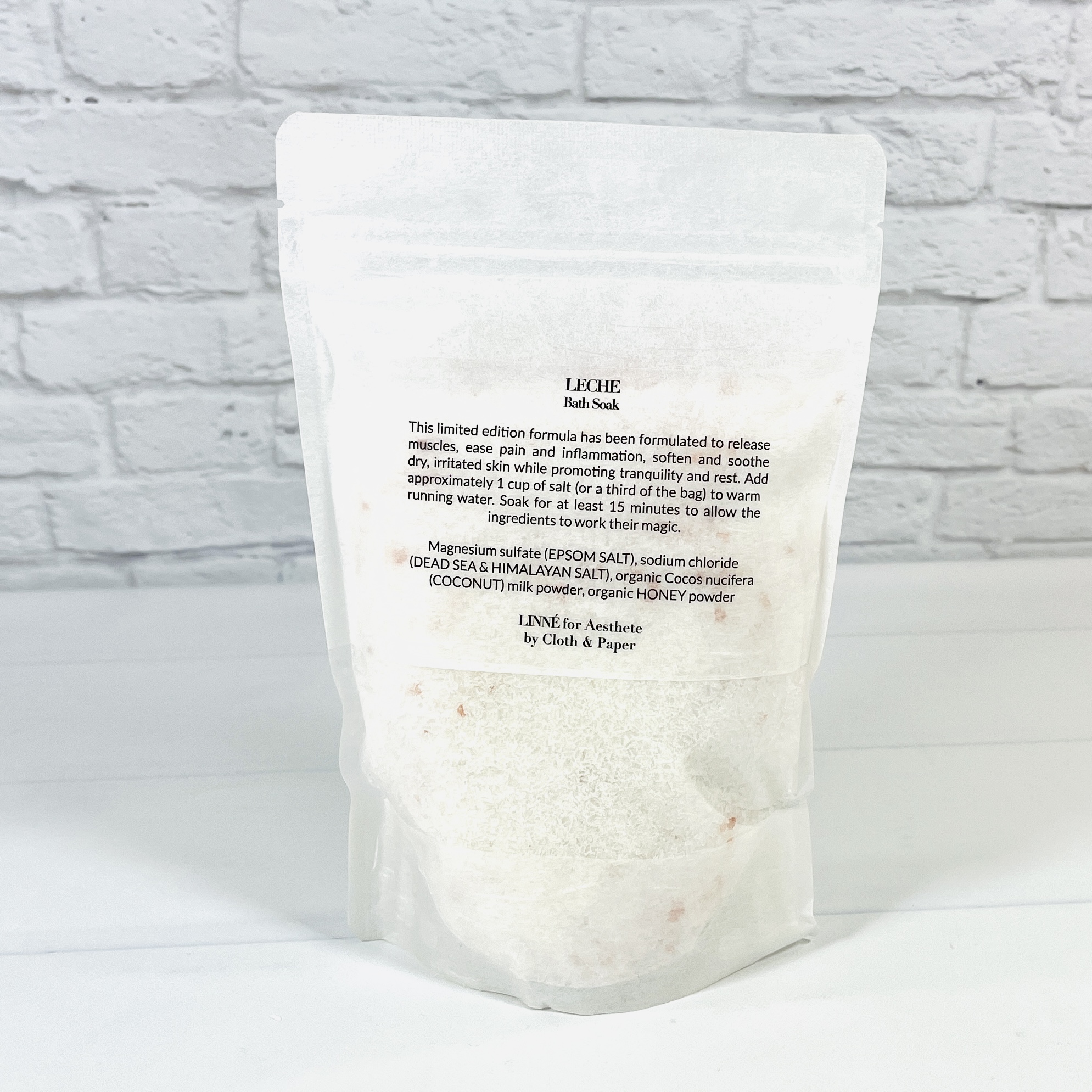 LINNÉ Leche Bath Salts ($30) These bath salts are a collaboration between Cloth & Paper and the brand LINNÉ. C&P has a couple of stationery items in this color so they had bath salts made to match, and of course "leche" means milk, so this soak has coconut milk as an ingredient. Other ingredients include Epsom, Dead Sea, and Himalayan salts plus honey powder. There's enough in here for at least three uses, just scoop out about 1 cup into the tub. It smells like the inside of an Almond Joy!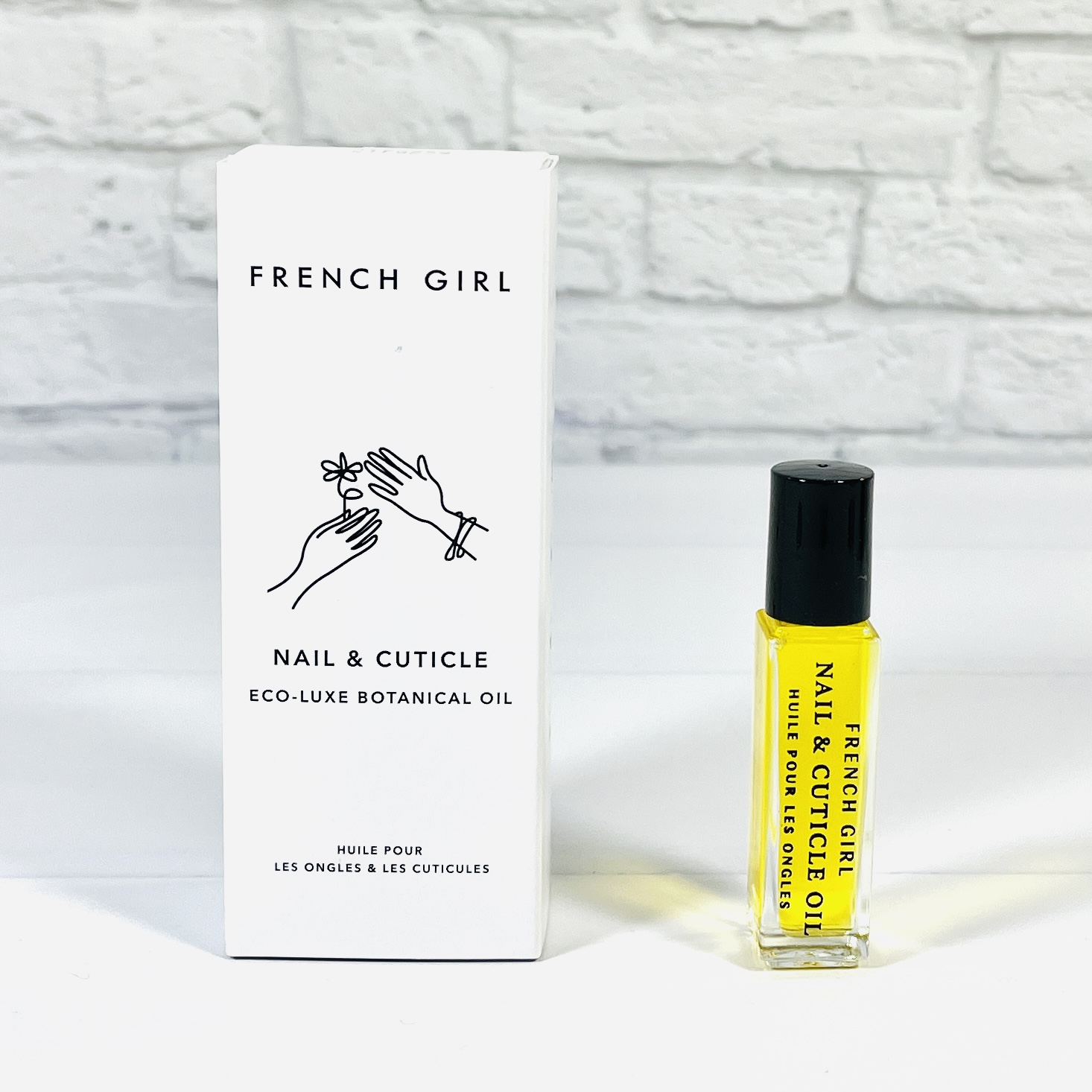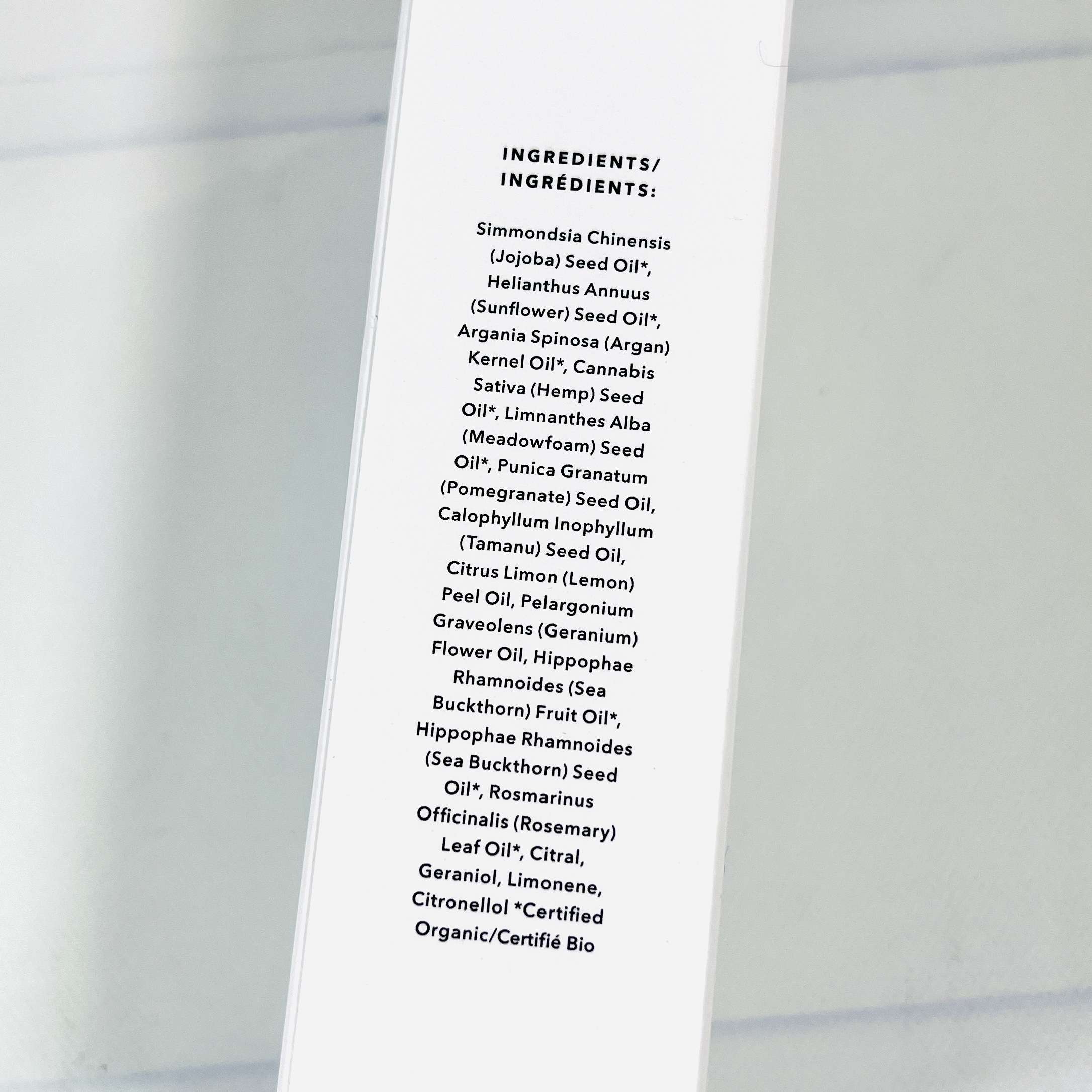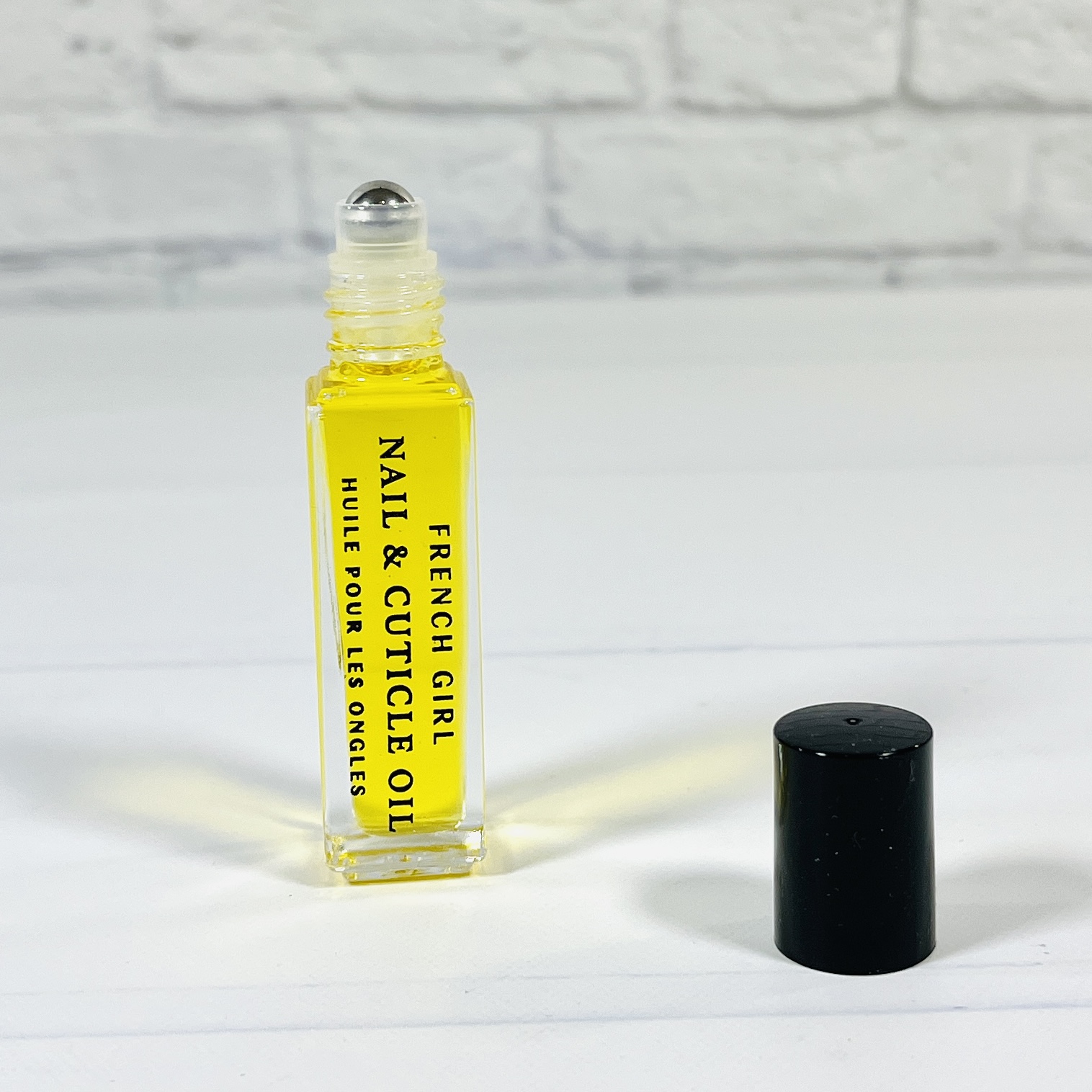 French Girl Nail & Cuticle Oil ($24) I don't know about you but my cuticles are suffering from the coldness and dry air plus hot water that they encounter several times a day and need some TLC. An easy-to-use roll-on sounds like a wonderful way to treat them and hopefully get them back in shape. This product has a base of jojoba, sunflower, argan, and hemp oils plus some other plant and essential oils. It's very easy to use, just roll on cuticles and nails and then rub in. I prefer to do this before bed and the scent is pretty mild.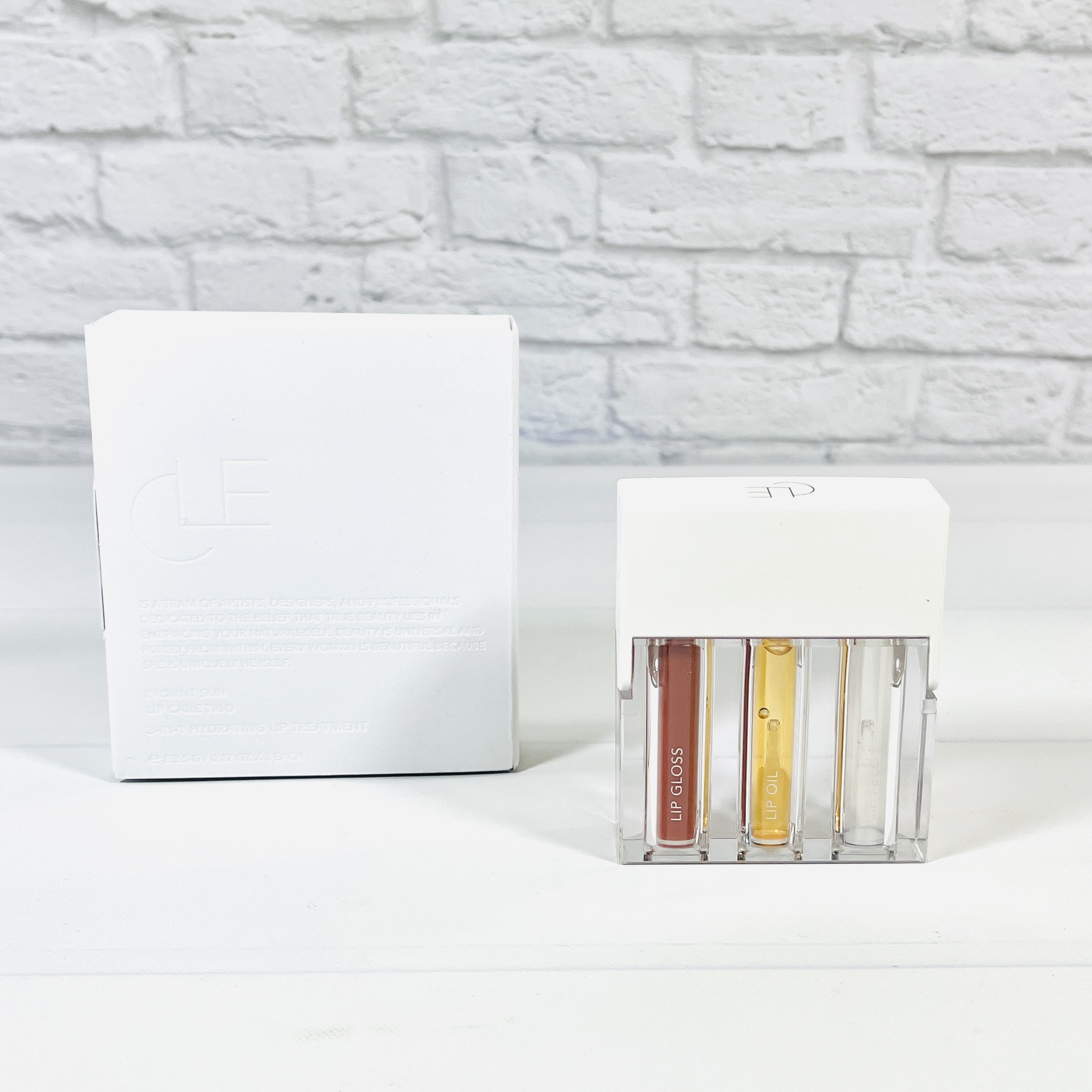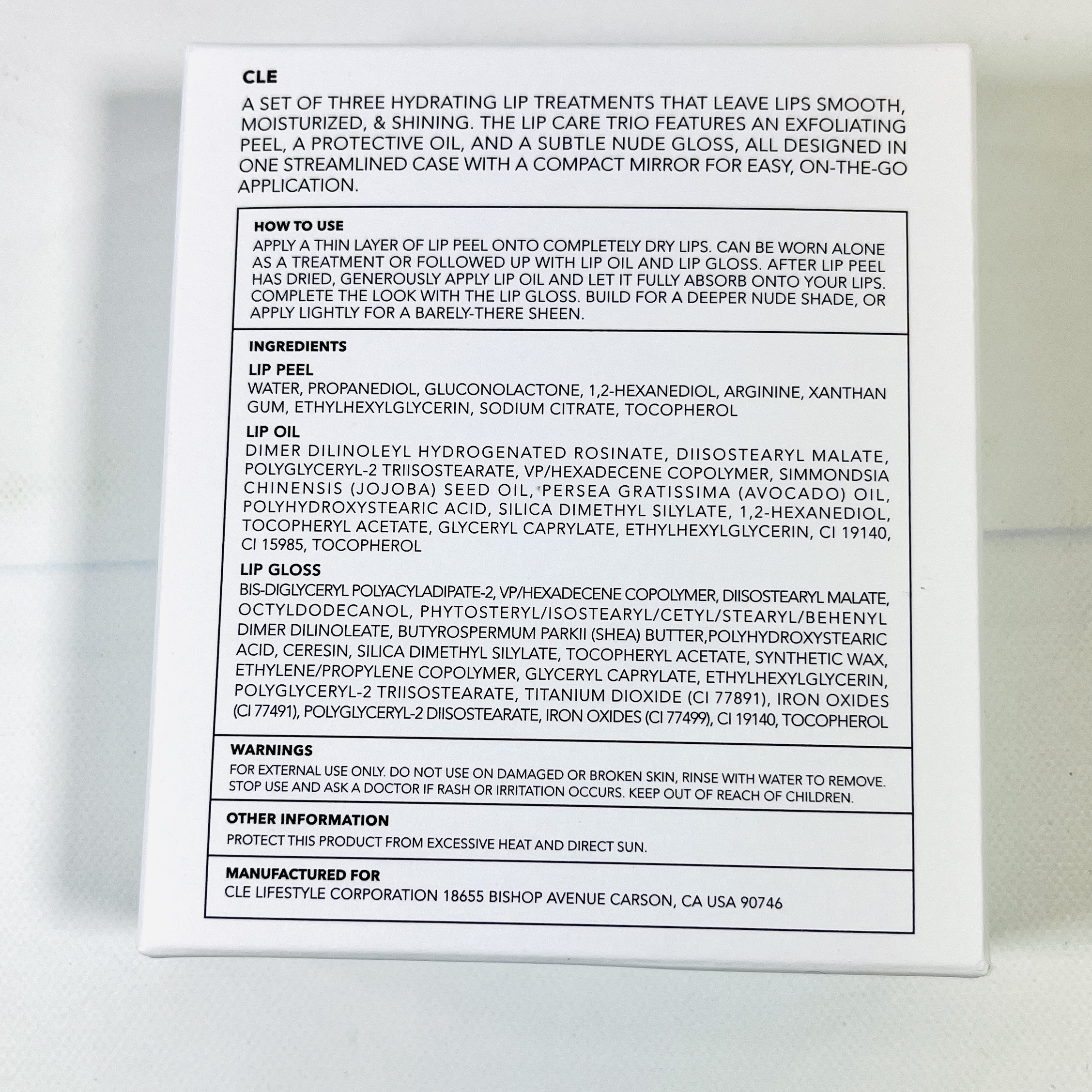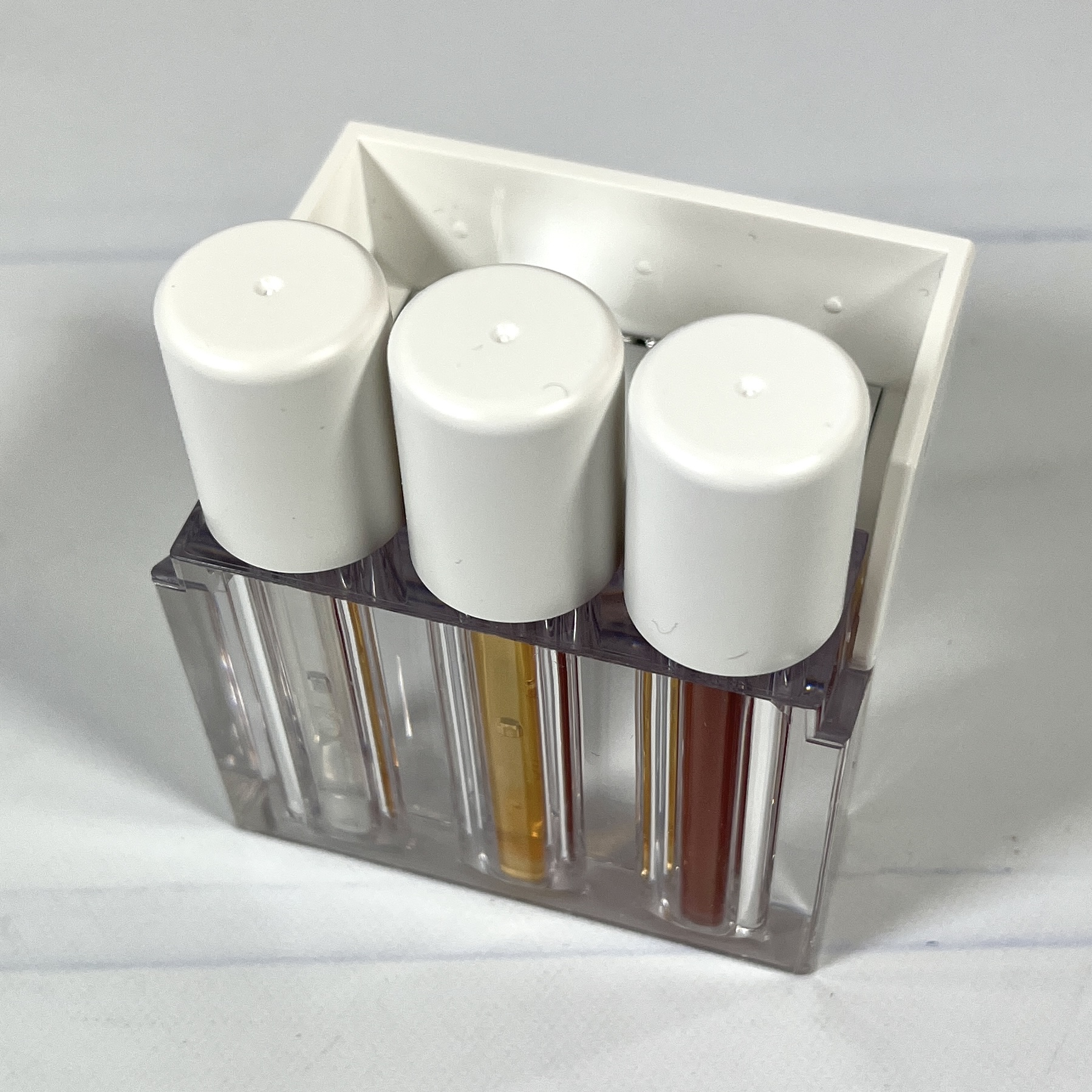 CLE Cosmetics Lip Care Trio ($48) has three products in one convenient holder, and in fact, they are inseparable as far as I can tell. Flip the lid down to reveal the applicator caps and there's even a mirror inside the lid. The caps don't need to be unscrewed and they won't tighten up, just pull the cap to withdraw the applicator.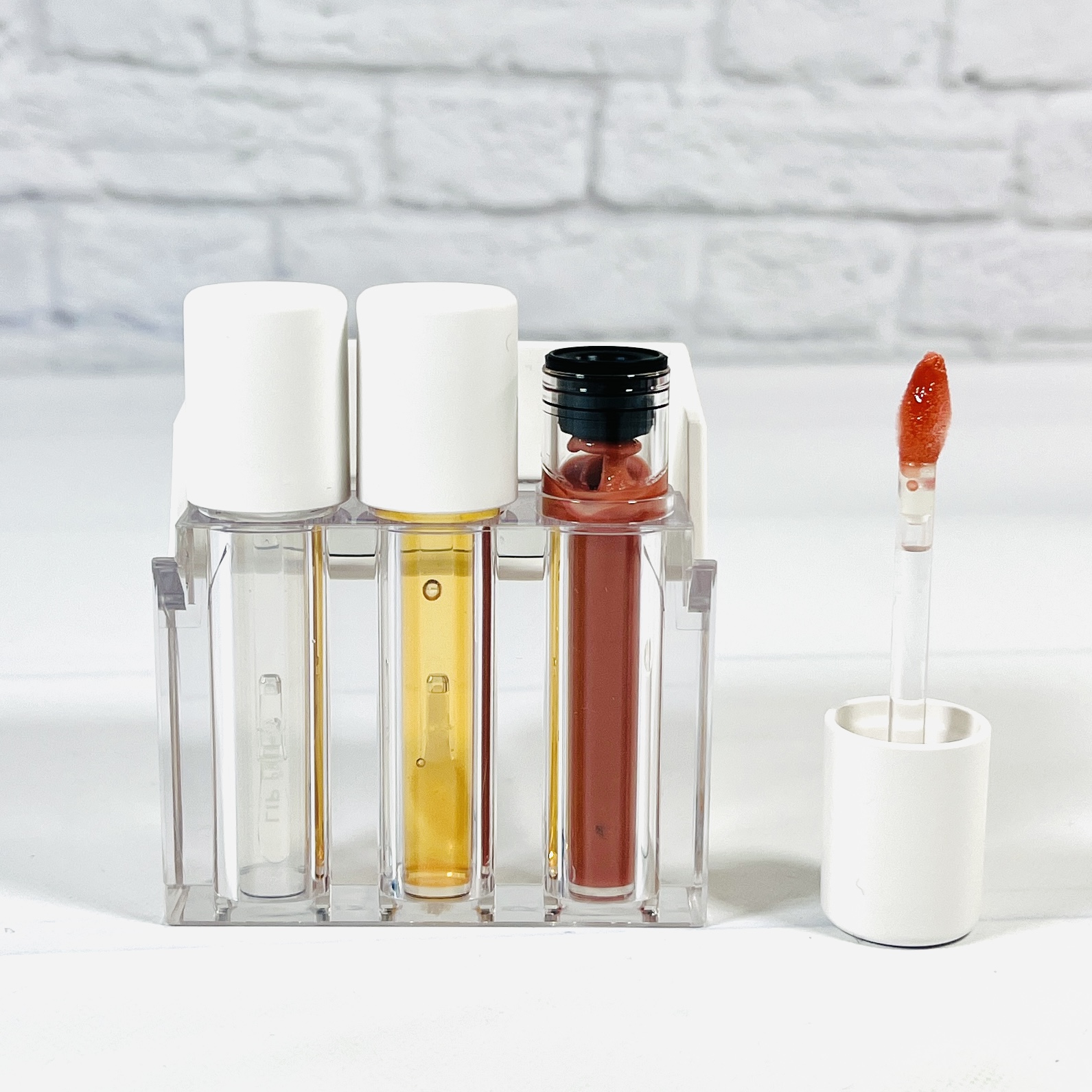 The products can be worn separately or all at once. Start with the clear Lip Peel, which works gently, so I don't think it's going to feel like anything after applying and it's odorless and flavorless. Next is a lip oil which actually feels like a nice hydrating product, it isn't oily and again, no scent or flavor. Finally, there's a barely there lip gloss to seal it all in. No scent, no flavor. The container is an acrylic block and according to the bottom it is made in Korea.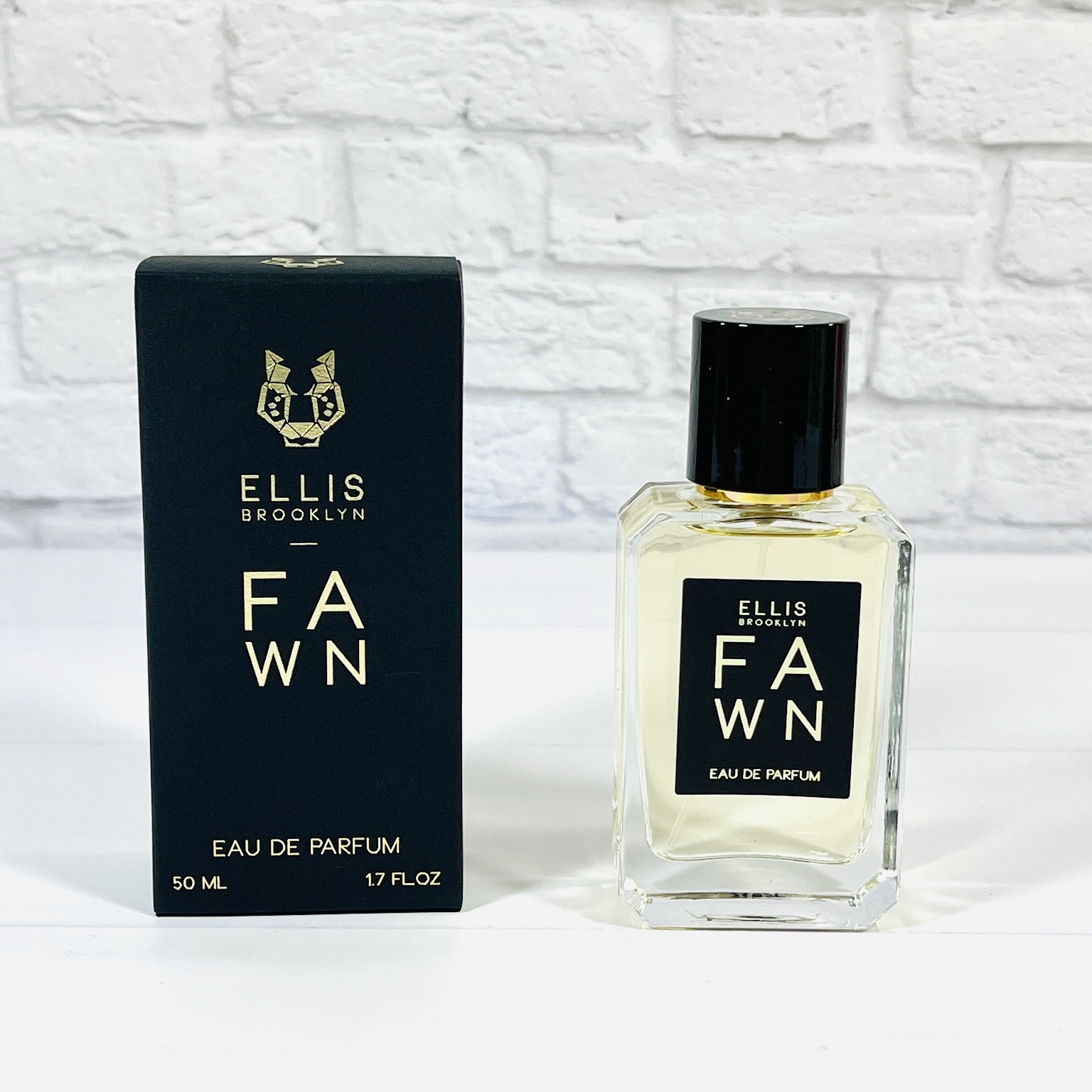 Ellis Brooklyn FAWN Eau de Parfum ($100) I was shocked to find a full-sized bottle of perfume in my box, and what's more, it sells for $100 on Sephora! Not only that, but it carries the "clean + planet positive" seal as well. It has notes of neroli, coconut milk, and musk and reminds me of Beach Walk and other similar "coastal" fragrances but with a touch more citrus and white floral, less of the sun lotion smell.
I have only nice things to say about this wonderfully well-put-together box! I loved the items and I felt like they were thoughtfully chosen to convey a sense of minimalist style and of course, they fit the Cloth & Paper color scheme perfectly. Aesthete Box had all kinds of lifestyle items, from tasty edibles to a huge bottle of perfume, some body care products, and a sturdy makeup bag. The only item I won't personally use is the coffee but that's only because I don't drink coffee, although I'm sure it will make it's way into my tiramisu recipe and I am considering making a café mocha next time we have a cold snap. The value for this debut box is a whopping $334!
Below are some more box opening pictures plus the product info card.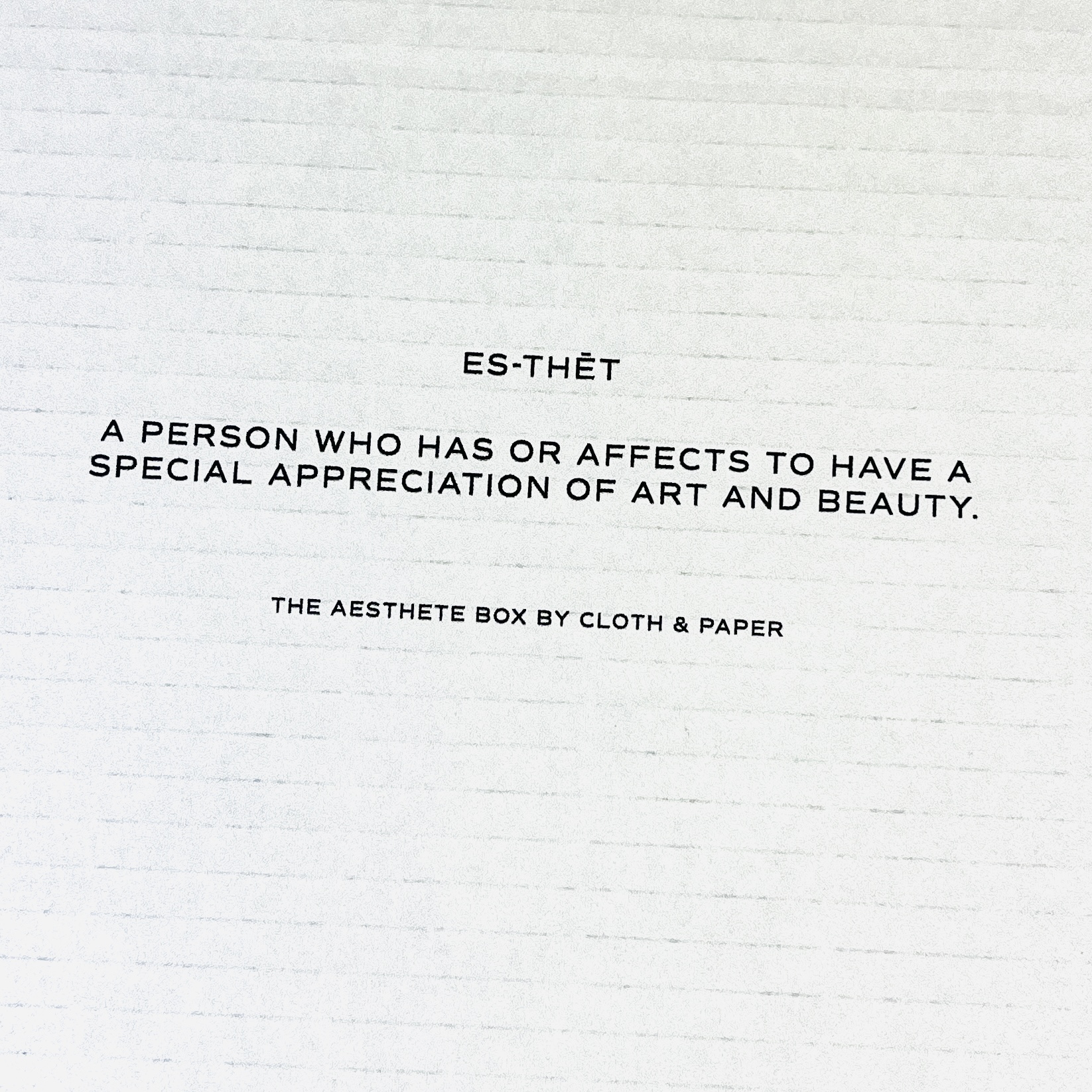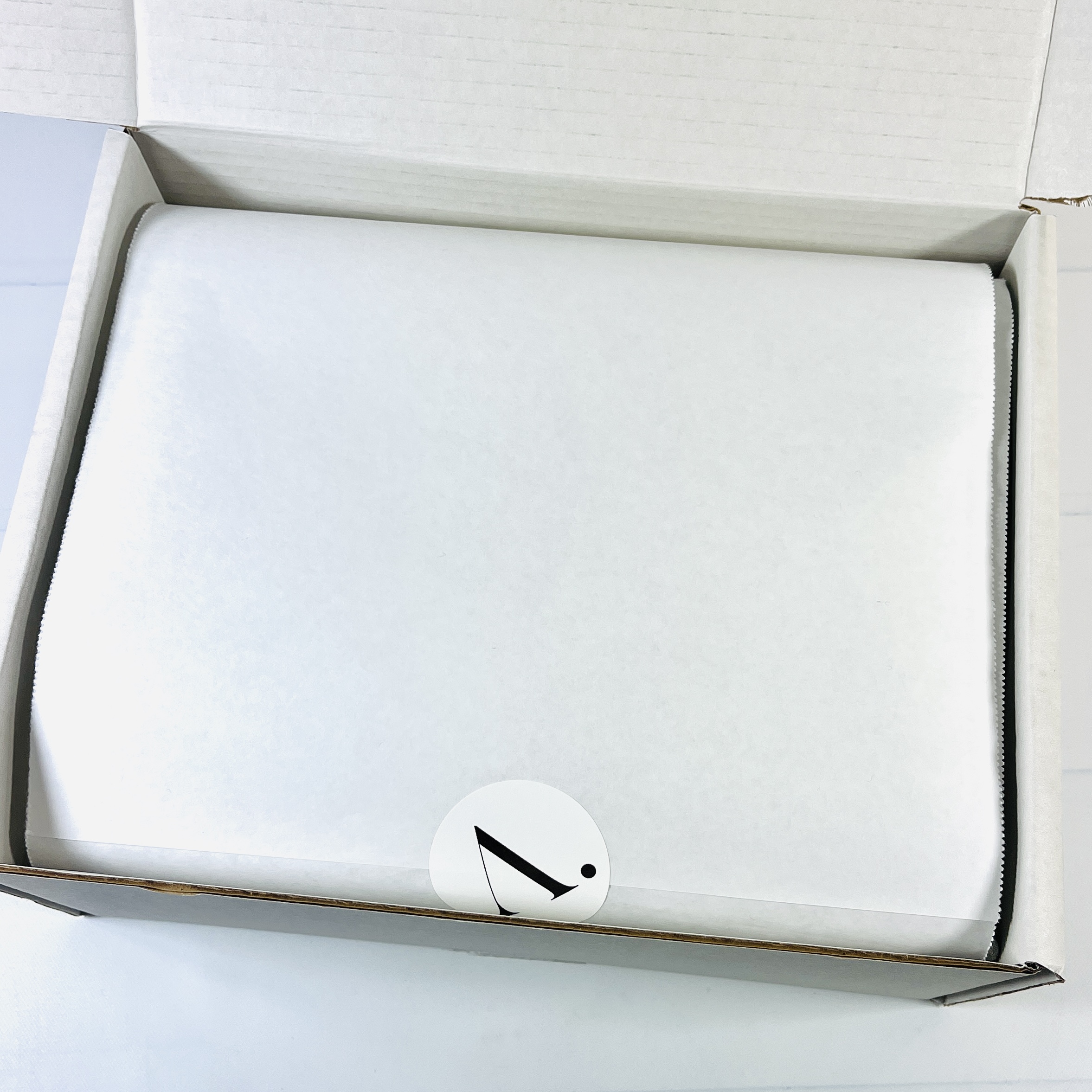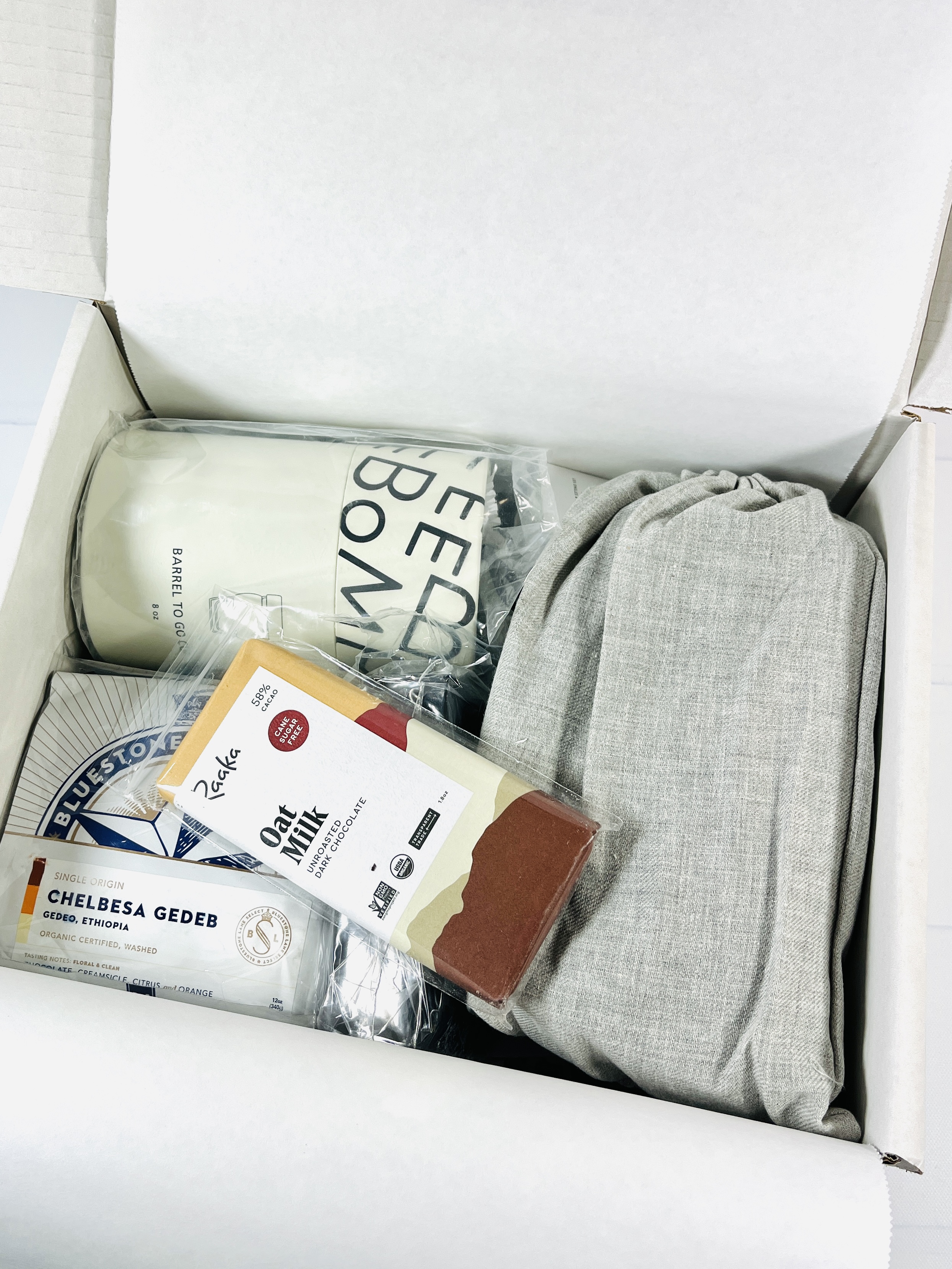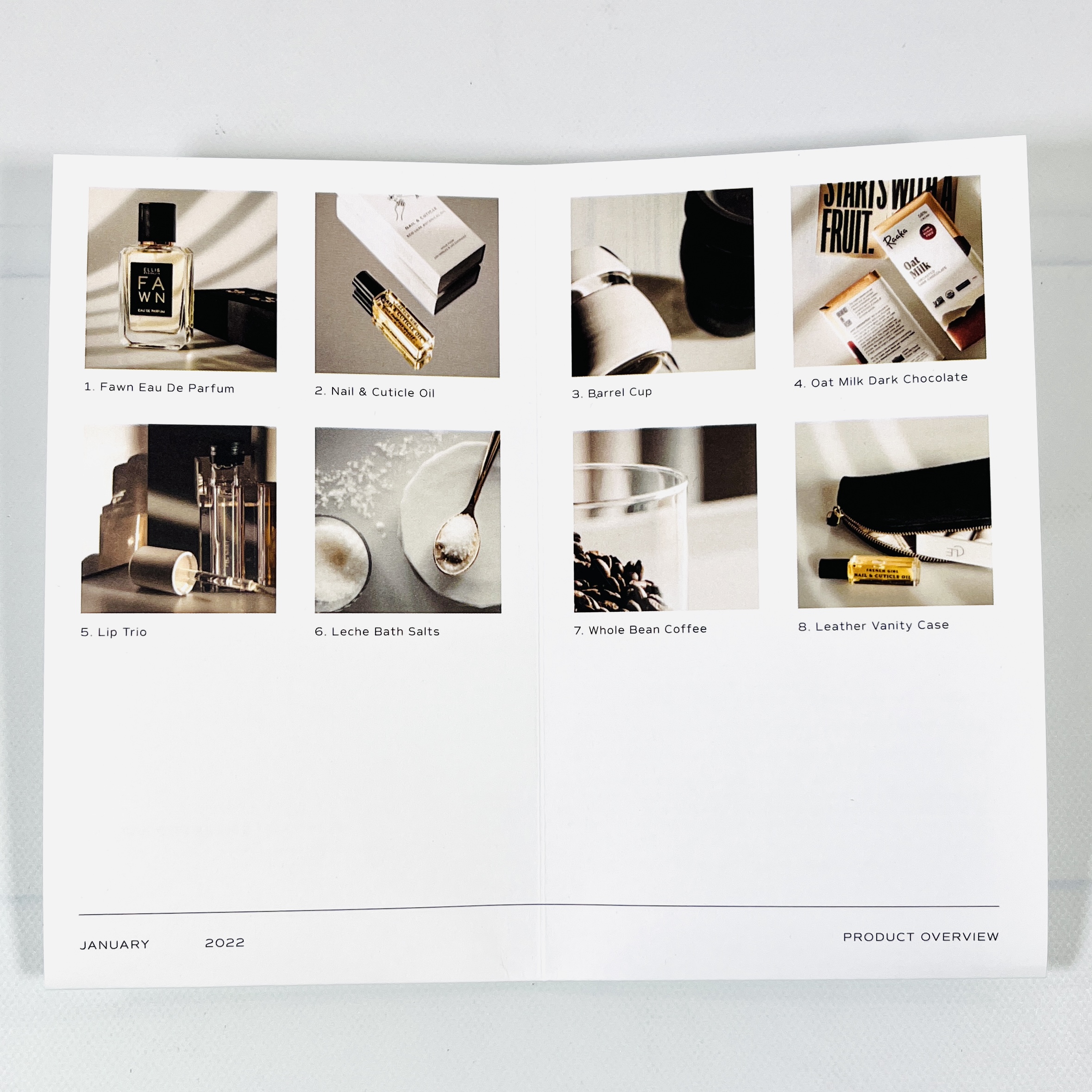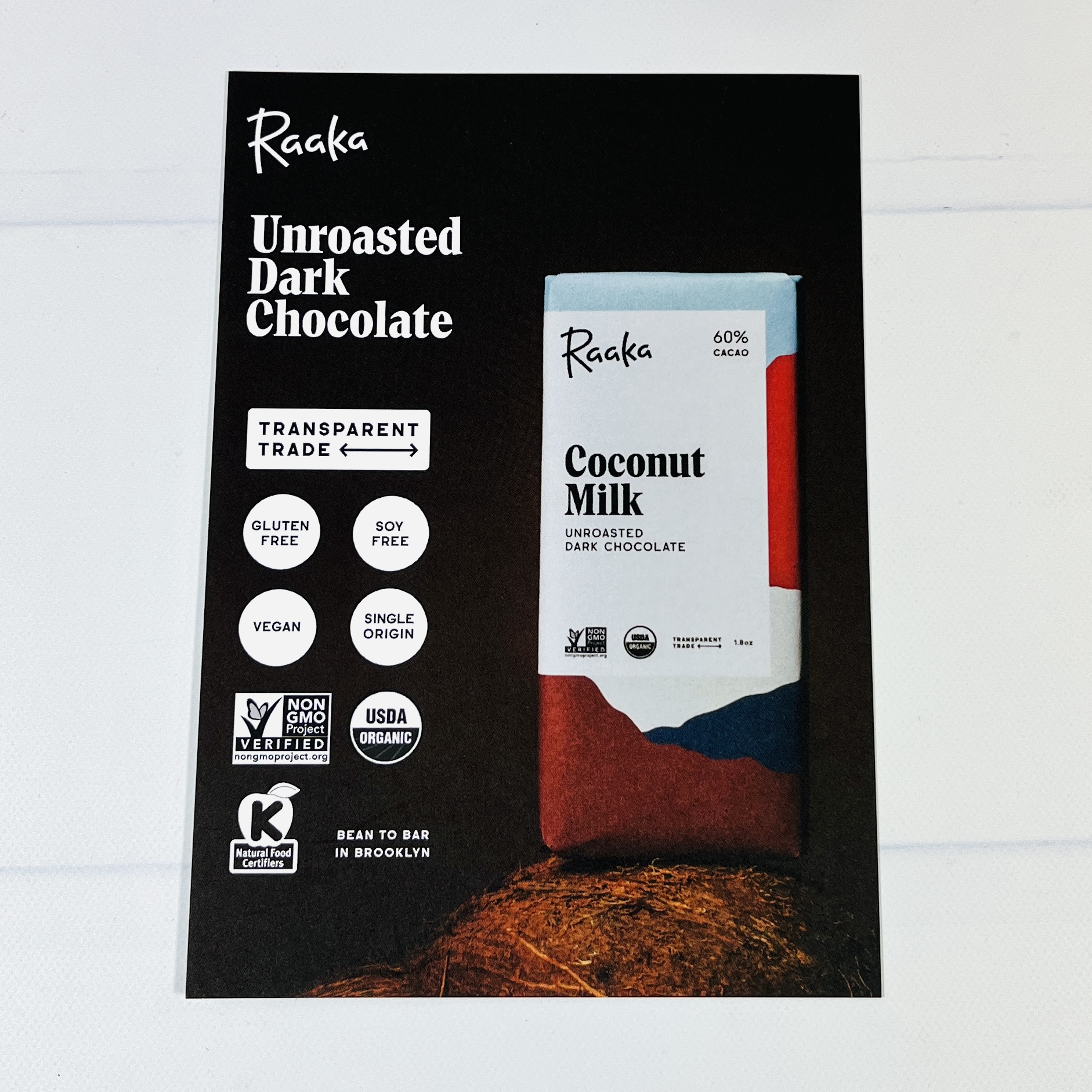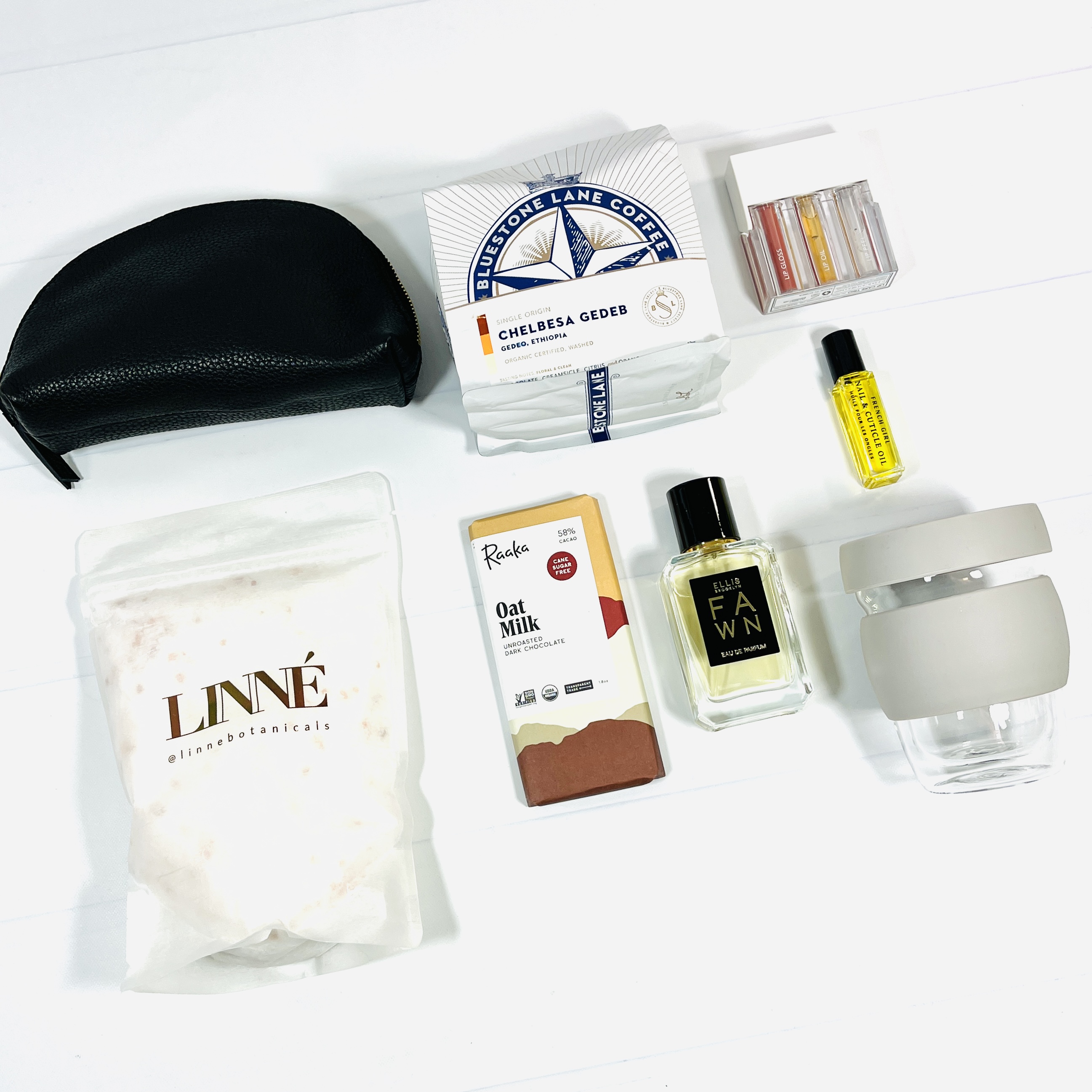 Aesthete Box by CLOTH & PAPER is a brand new deluxe quarterly lifestyle subscription from the same brand that offers a monthly pen and stationery box for those who prefer a minimalist style in subdued yet classic colors. The Aesthete Box will include a deluxe Cloth & Paper exclusive product plus 6 or more items from other brands that range from beauty to home goods. Each box will have a $300+ value and ship quarterly. Aesthete Box is $149.99 a shipment (this initial box was $129.99 and that price is locked in until the subscriber cancels). This box is currently sold out.
Are you getting Aesthete Box by CLOTH & PAPER?