Vital Box is a great subscription for families who love seafood or for those people who follow a diet that mostly involves seafood. You can choose a box depending on your preference or needs, and the great thing is that you don't have to go to a seafood market to get the best and freshest seafood. It helps save a whole lot of time and effort. We tried out the Wild Seafood Box ($199), which contains 6 to 7 varieties of seafood (equal to 18–22 servings)! They also offer Wild Salmon ($129) and Wild Fish ($169), and they all offer rotating selections of truly excellent seafood.
This box is absolutely amazing!
DEAL: Save 5% on any $99+ orders! Use coupon code 1VCAF5.
Wild Atlantic Scallops. The first pack contains Wild Atlantic Scallops. Aside from the delicious taste, we love scallops because they are an excellent source of vitamins like protein, heart-healthy omega-3 fatty acids, and nutrients that support our immune system.
Scallops are easy to cook and they don't require long hours of cooking either. They can be grilled, seared, or even baked.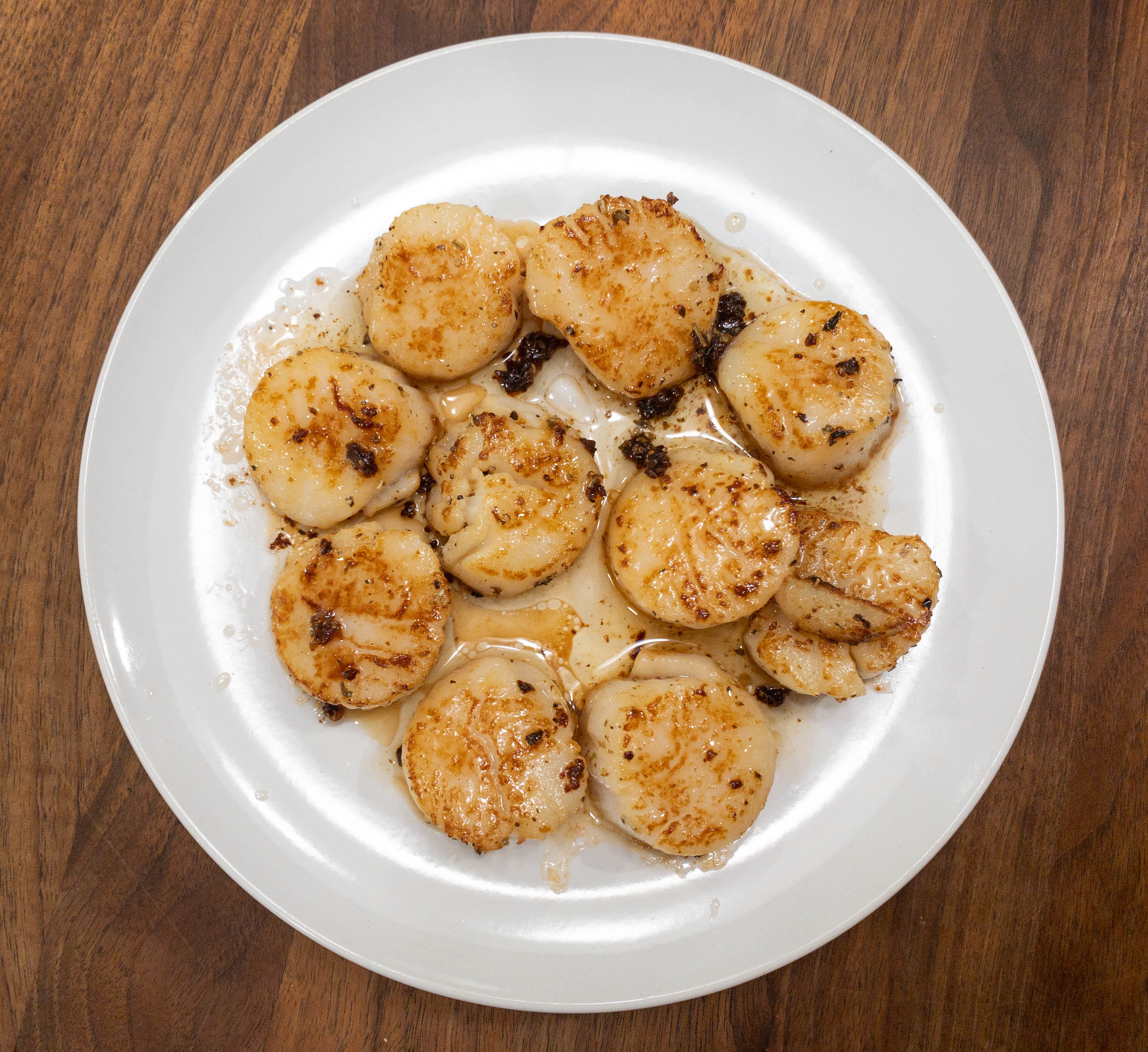 Even without much seasoning, they already taste great with their natural sweetness.
I paired the juicy scallops with some vegetables and bread, and they made such a filling meal! Compared to regular store-bought scallops, these didn't become too watery when I was cooking them so I know they're really high-quality.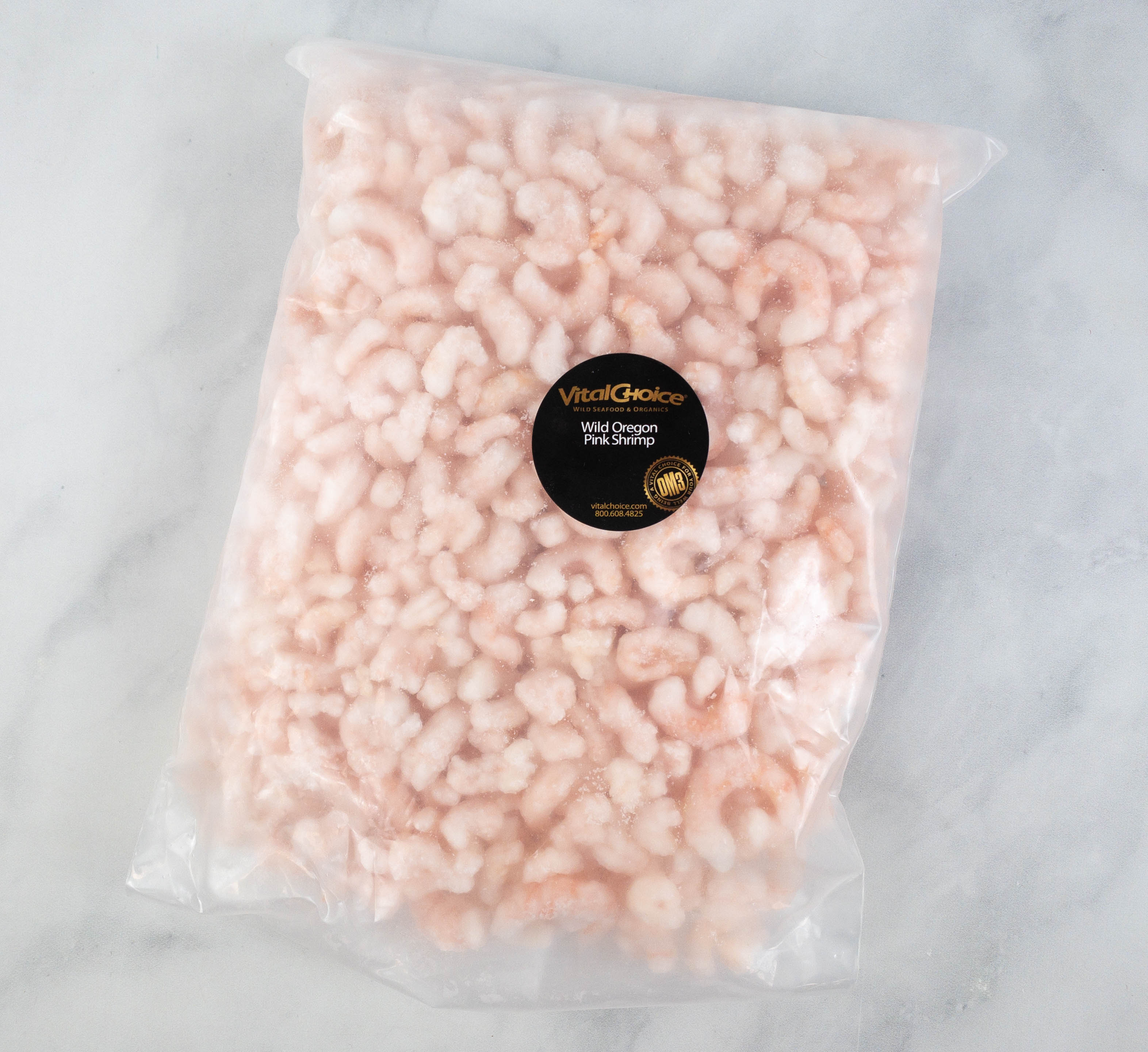 Wild Oregon Pink Shrimp. Here's a pack of fresh Wild Oregon Pink Shrimp! They are smaller than prawns, but they are definitely tasty.
They arrive without shells, so preparing them for different recipes is quick and easy. These shrimps can be added to salads, pasta, soups, sandwiches, and chowders. I decided to make a toast with them!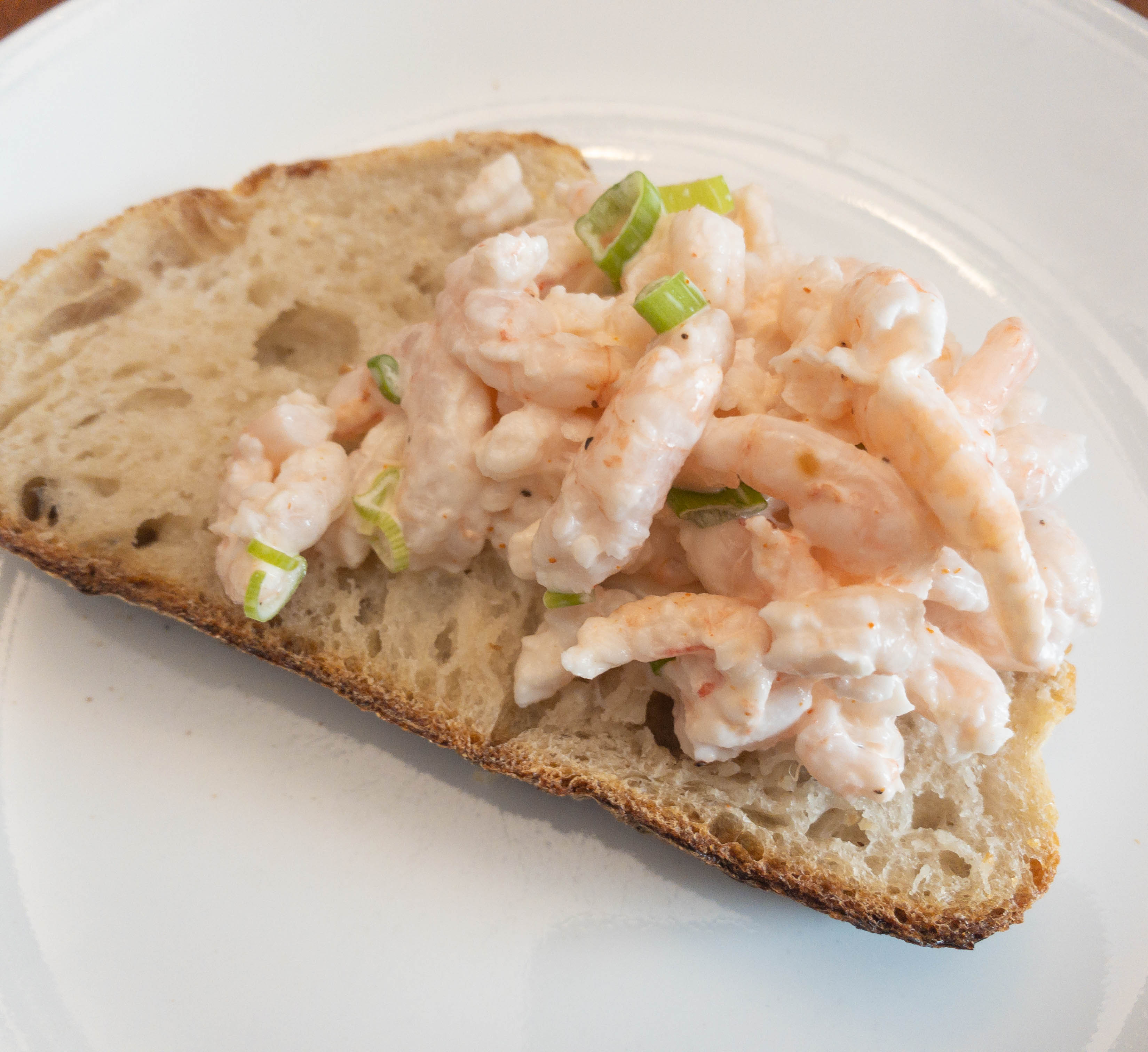 I added mayonnaise and scallions to the shrimps. This was very quick to make! The sandwich turned out light and refreshing, a great lunch idea for summer. Also, the shrimps were still firm, proof that they were handled properly.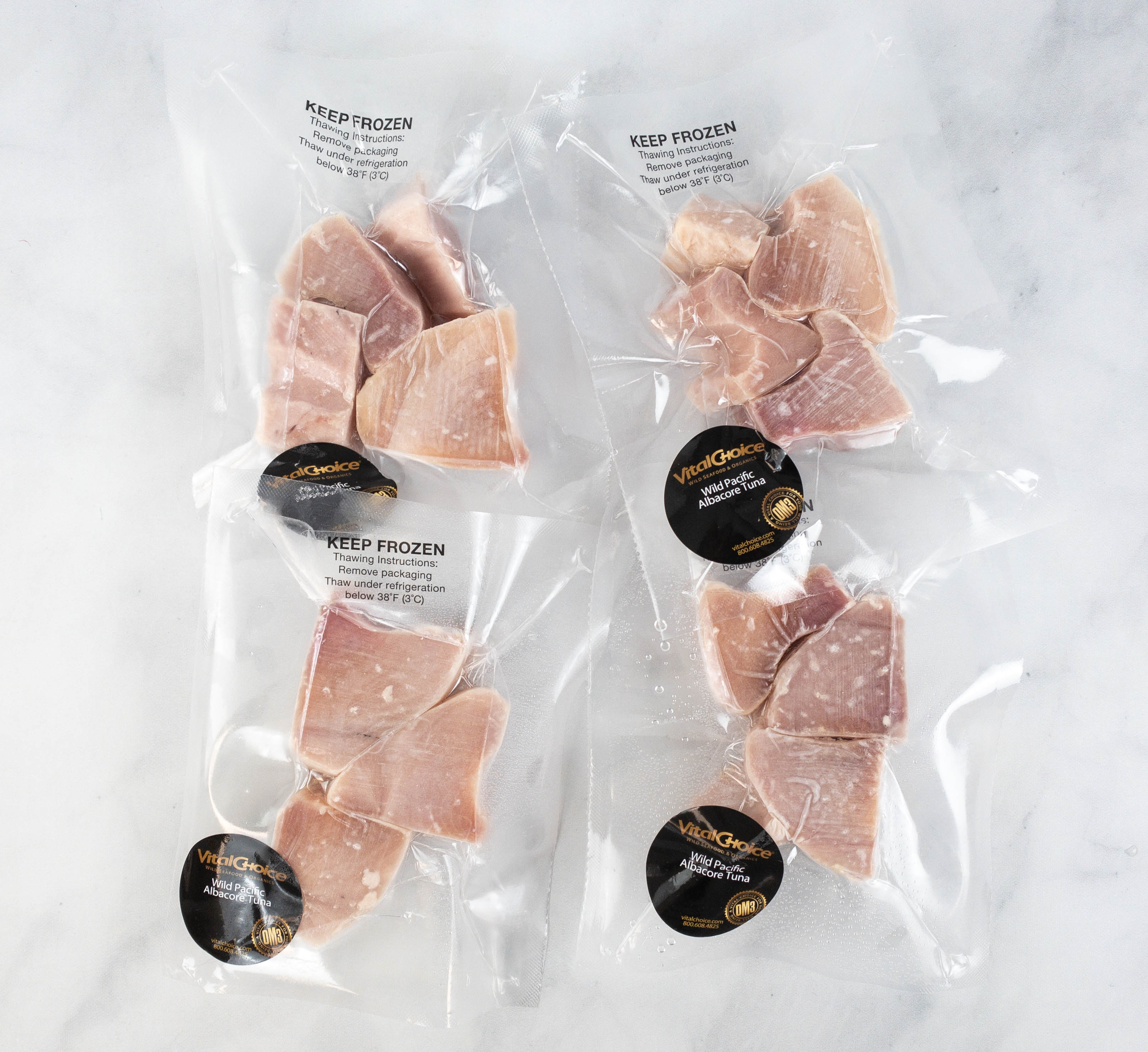 Wild Pacific Albacore Tuna. The box also included 4 packs of Albacore Tuna, which are troll-caught! This means they are caught using shallow-depth, single-hook lines, one small tuna at a time. According to Vital Choice, once the tuna is brought on board, they are kept in the flash-freezer within twenty minutes and frozen solid within two hours. Each pack of tuna I received contains 3 to 4 pieces.
Seasoned with a few herbs, salt, and pepper, this tuna turned into a simple yet very delicious meal. Also known as the longfin tuna, this is high in protein and omega 3 fatty acids, but low in sodium.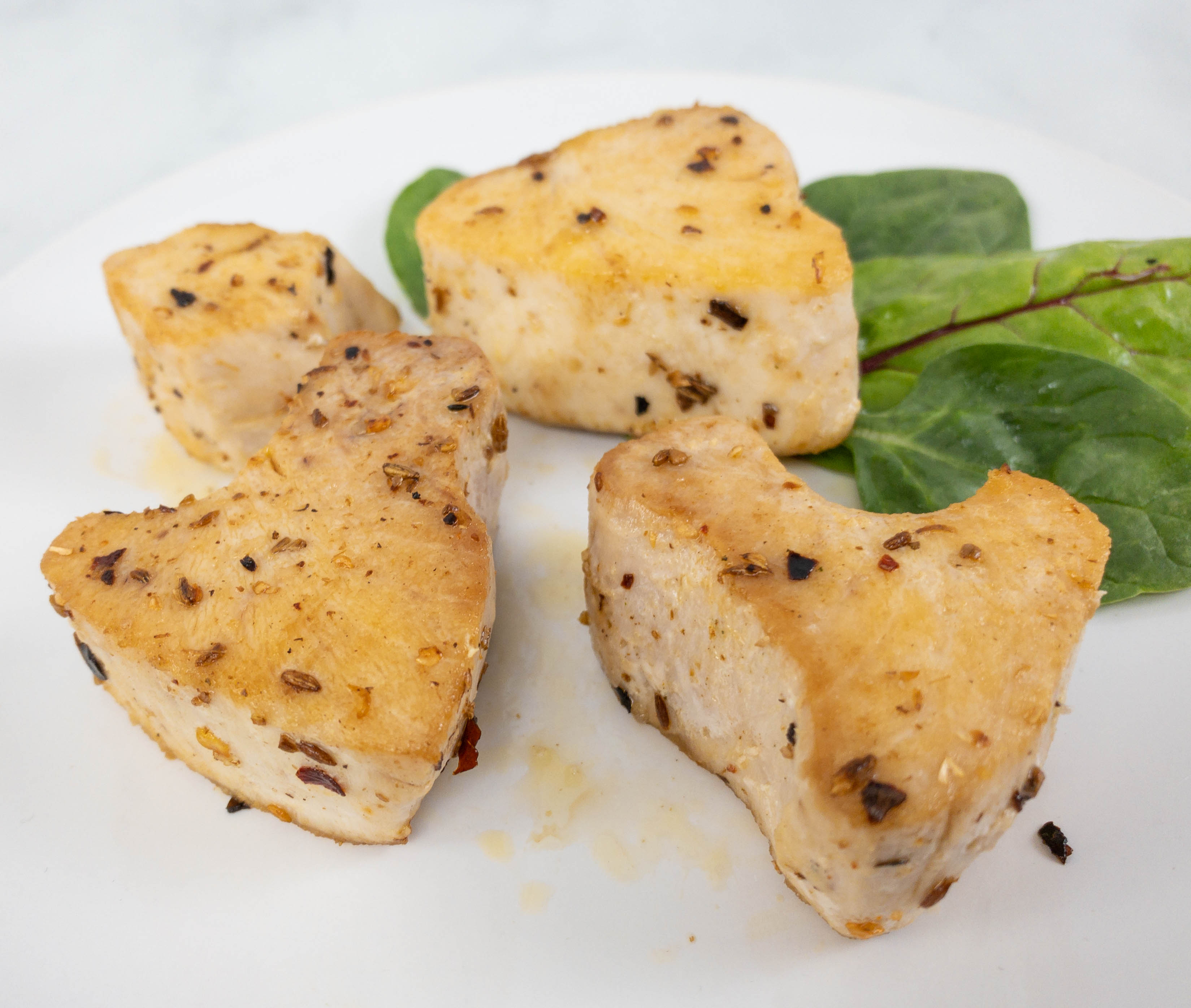 Each piece is skinless and boneless. They were also pretty thick. After cooking, the tuna cuts remained tender and moist. This is labeled as sushi-grade tuna, which means it's the highest quality there is and it's safe for raw consumption.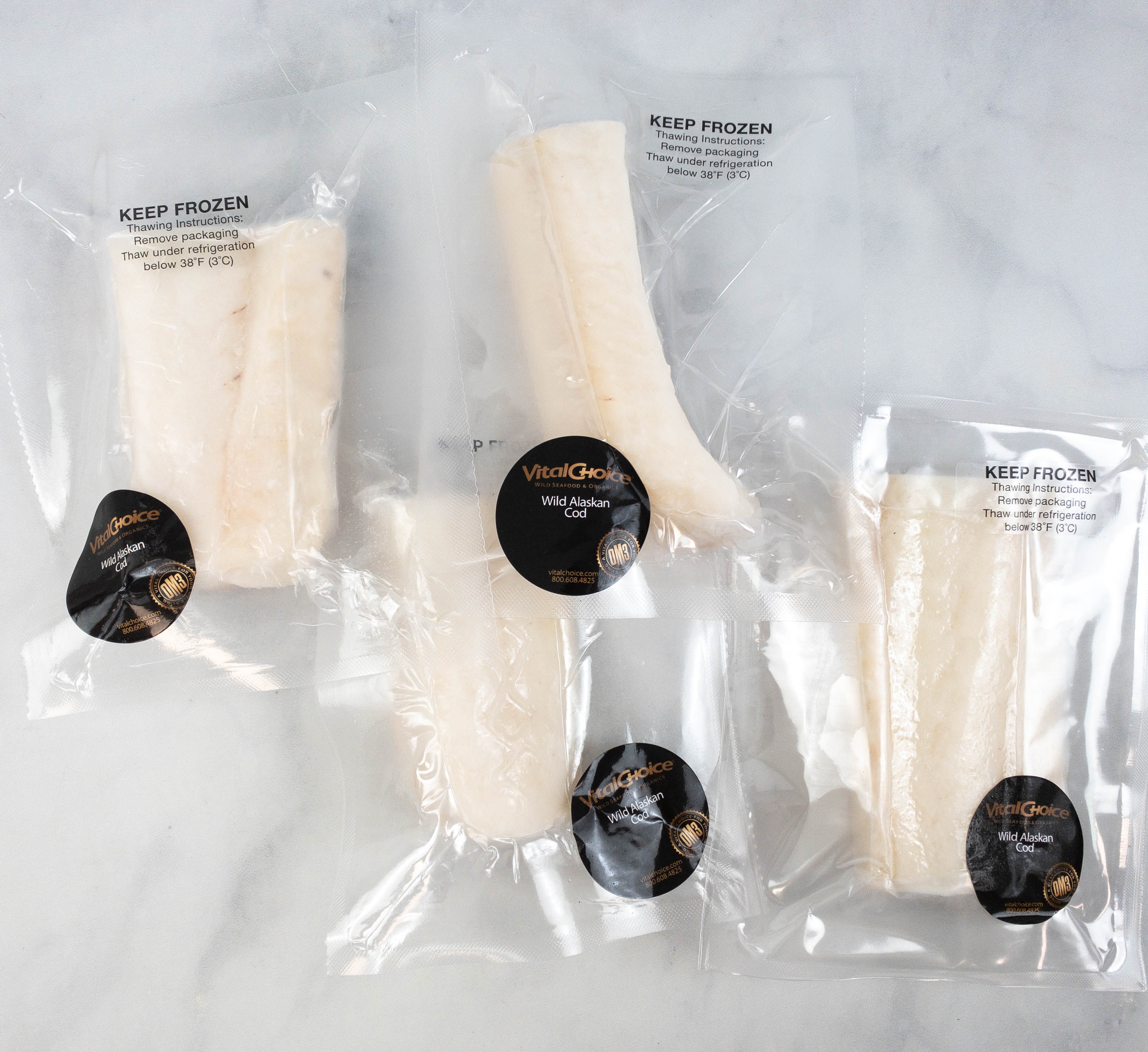 Wild Alaskan Cod. Here are 4 packs of Alaskan cod! They were pre-portioned, and the skins and bones of the fish were removed as well. This type of fish has white meat with a firm and flaky texture.
There are many ways to cook cod! Whether you pan fry, oven fry, or bake it, it makes a quick and easy meal for any busy day. It's crispy on the outside and tender on the inside, just the way I like it!
This is already good on its own, but you can also pair it with a dipping sauce. Cod is normally prepared as part of the classic fish and chips meal, but this time I served it with vegetables and twice baked potato with sour cream and cheese.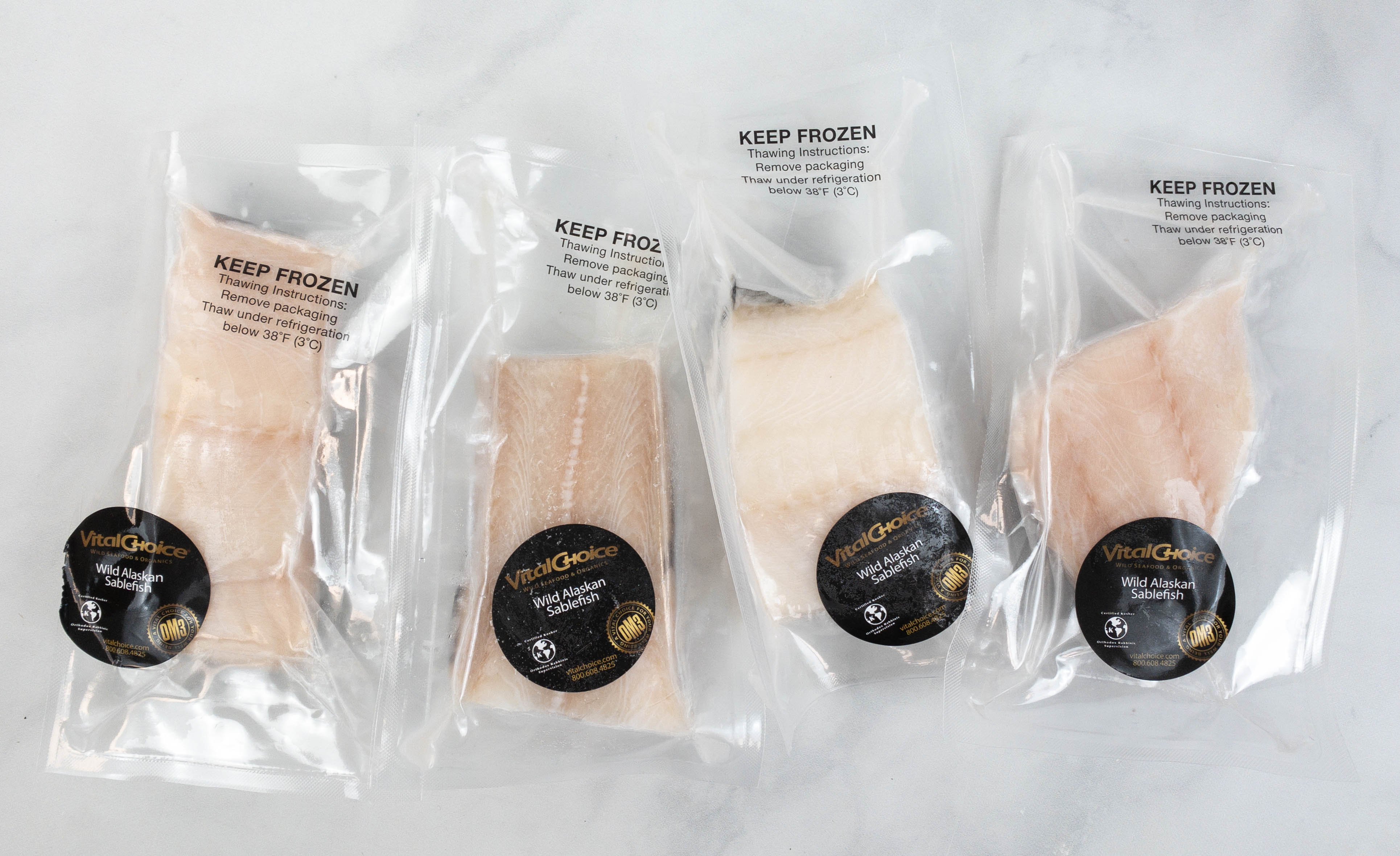 Wild Alaskan Sablefish. I also have 3 packs of Alaska Sablefish in my box. This fish tends to be richer in taste than other fishes. According to Vital Choice, this is because they live in deep, cold waters and they accumulate far more fat.
I just added a little salt and pepper before pan-frying the sablefish. Its richness and its silky texture is such a delight to eat! Another great advantage of its high-fat content is that it's easy to cook. It can turn out perfectly baked, sauteed, or grilled without much effort.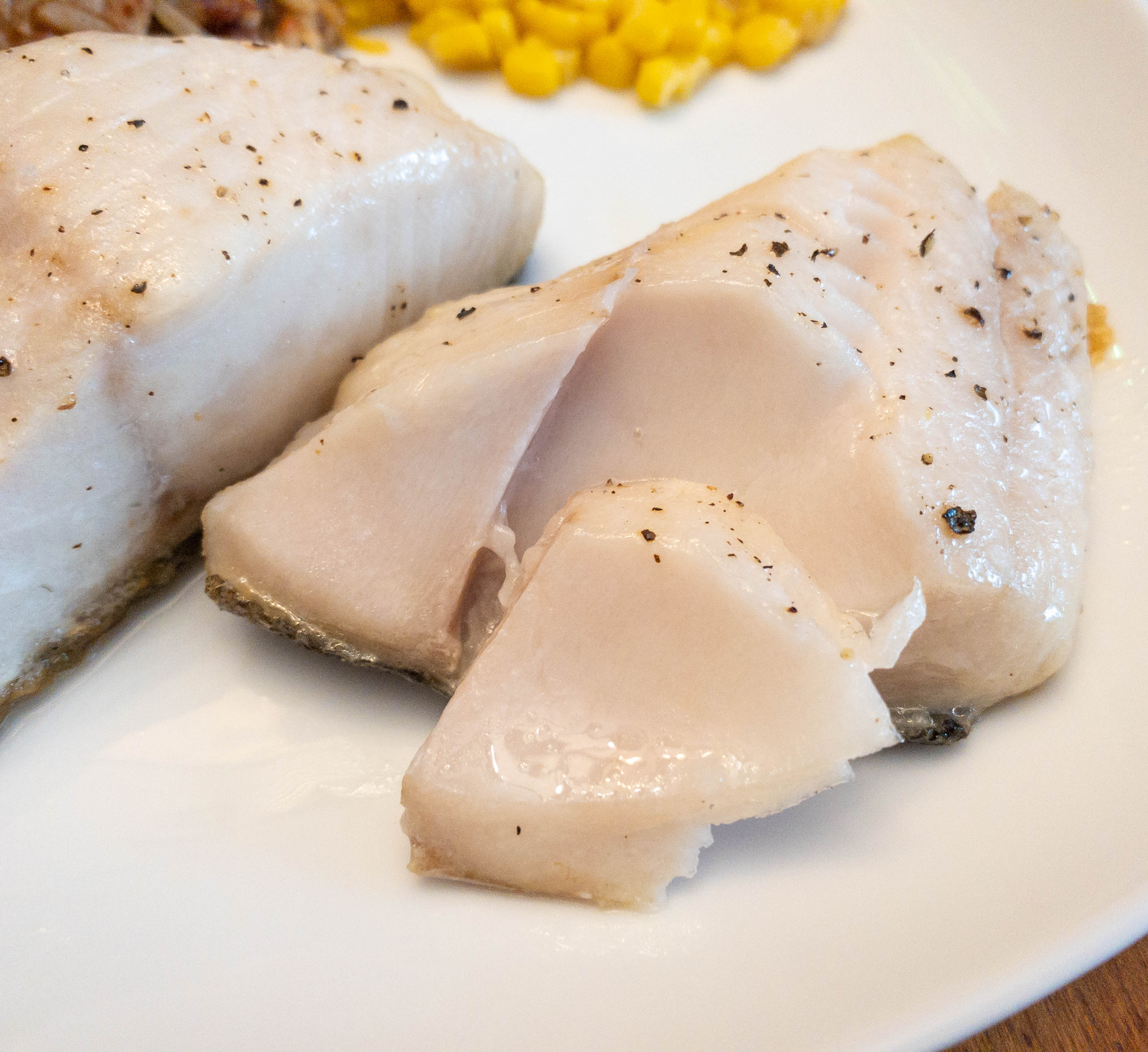 I just love how juicy and flavorful the meat is! Also, the texture is perfect, not too firm, and not too soft.
Wild Alaskan Sockeye Salmon. Finally, here are 4 packs of salmon! Also called red salmon, kokanee salmon, or blueback salmon, Alaskan sockeye salmon is primarily red in hue during spawning. It is also a good source of protein, niacin, vitamin B12, and selenium.
This tends to break when cooked and it smells so good with only a few seasonings added. I have always loved the pasta and fish combination, a perfect dinner meal!
It's flaky and juicy, but what I really liked about it is its deep and rich flavor. It also has high levels of omega-3 fatty acids, vitamin D, and astaxanthin.
Vital Box offers boxes packed with different kinds of high-quality seafood and this is really convenient compared to buying in shops because everything is already pre-portioned. Some of them are even skinless and boneless, so all you have to do is to thaw them and then cook. In this box, I received 4 kinds of wild-caught fish, shrimp, and scallops. They were flash-frozen as soon as they were caught to preserve their freshness without the need for artificial preservatives! My favorite would have to be the salmon, but the rest of the items were also delicious.
Vital Box delivers the world's finest wild seafood and organic fare, harvested from healthy, well-managed wild fisheries and farms. Pick from Wild Salmon ($129 for 14+ servings of single-serve portions, salmon burgers, dogs, or sausages, smoked salmon), Wild Fish ($169 for 15+ servings of wild salmon and other fish, such as halibut, cod, tuna, sole, and sablefish, with salmon burgers, dogs, or sausages), or Wild Seafood ($199 for 17+ servings, which also includes shellfish).
What do you think of Vital Choice?