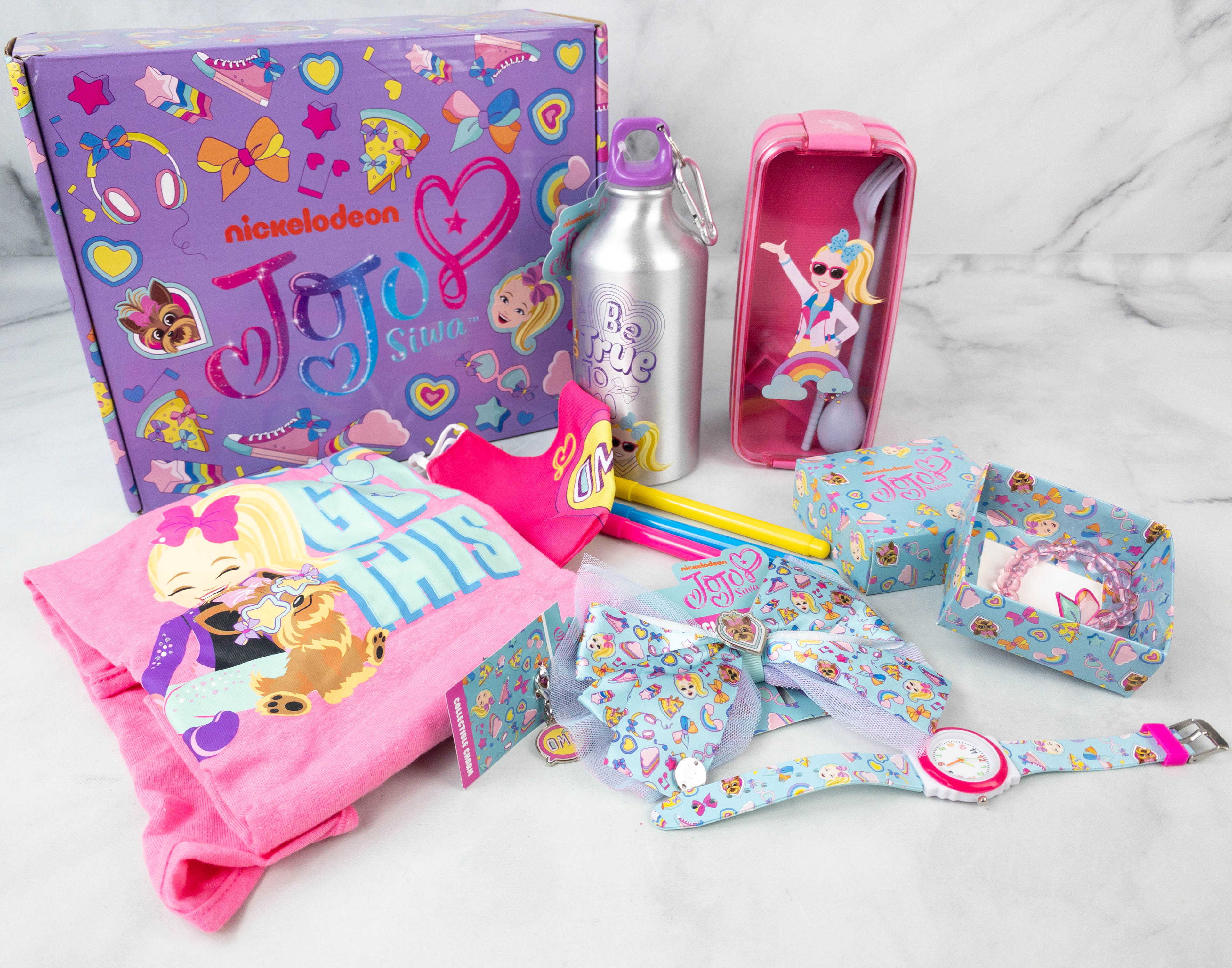 A subscription box for fashionable tweens, The JoJo Siwa Box Fall 2021 is BE TRUE TO YOU themed. This quarterly box is filled yet again with colorful and stylish JoJo Siwa exclusive merch and swag! It's a fun surprise for Siwanatorz four times a year!
DEAL: Get a FREE JoJo Siwa Tshirt when you sign up for a JoJo Siwa Box annual plan! Just use this link to get started!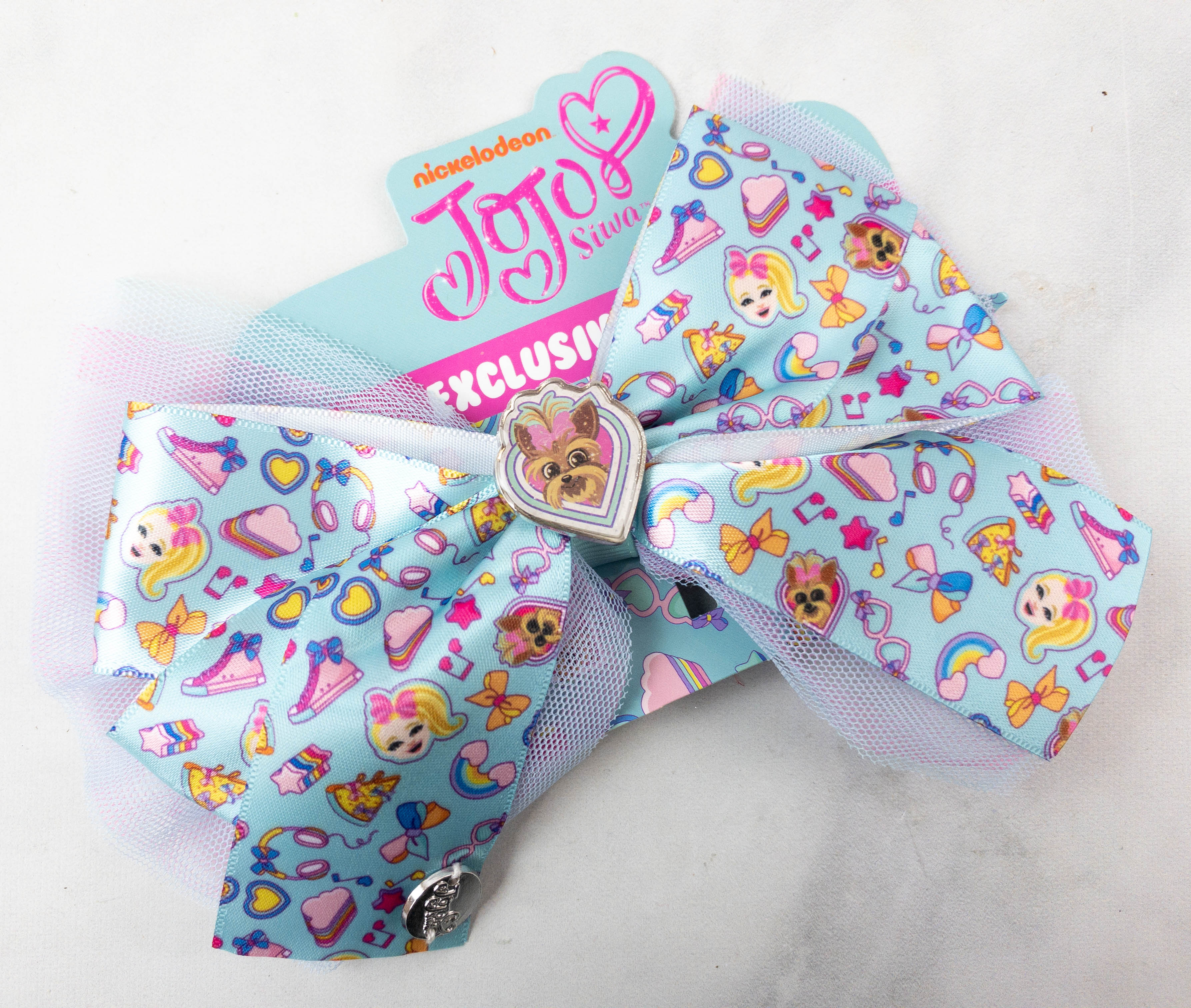 Bows are JoJo's trademark hairpiece! Each quarterly box contains a new bow, and this time it comes in a light blue base with a lilac mesh and a cute charm featuring BowBow the dog. The bow has prints of JoJo and her stuff, including the headphones, her bow, and high-cut shoes.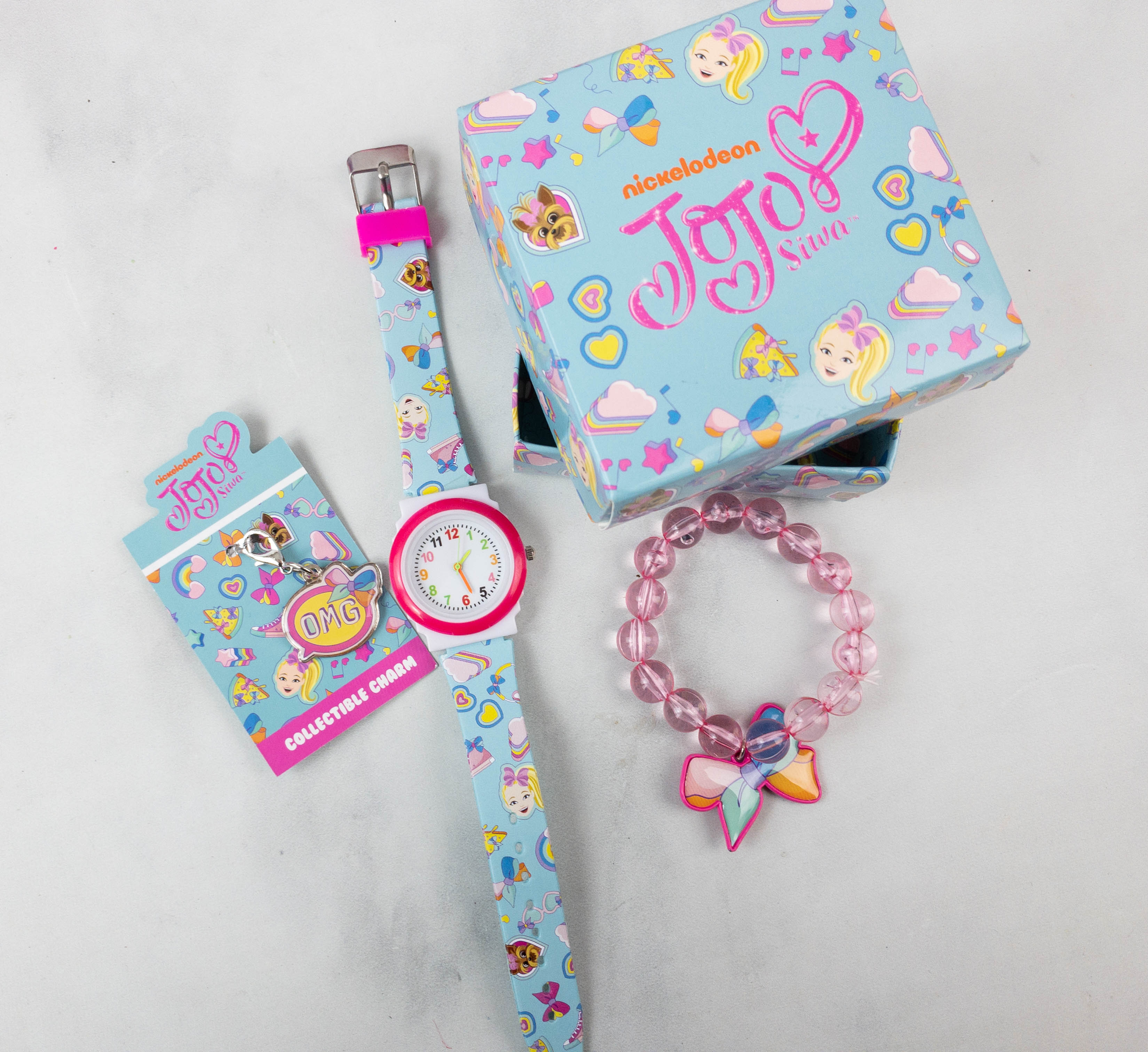 The watch & bracelet set arrived in its own box! The watch strap has prints that are the same as the charm hair bow, while the bracelet is beaded.  Also included in the box is a collectible charm that features a speech bubble with the word OMG in it. It even has a lobster claw hook that will allow you to attach it to the bracelet or wherever your kid wants to.
Next up is a face mask in vibrant fuchsia, with the same large print as the collectible charm. This mask has a white inner lining for added protection. It also has adjustable earloops so it's comfortable when worn.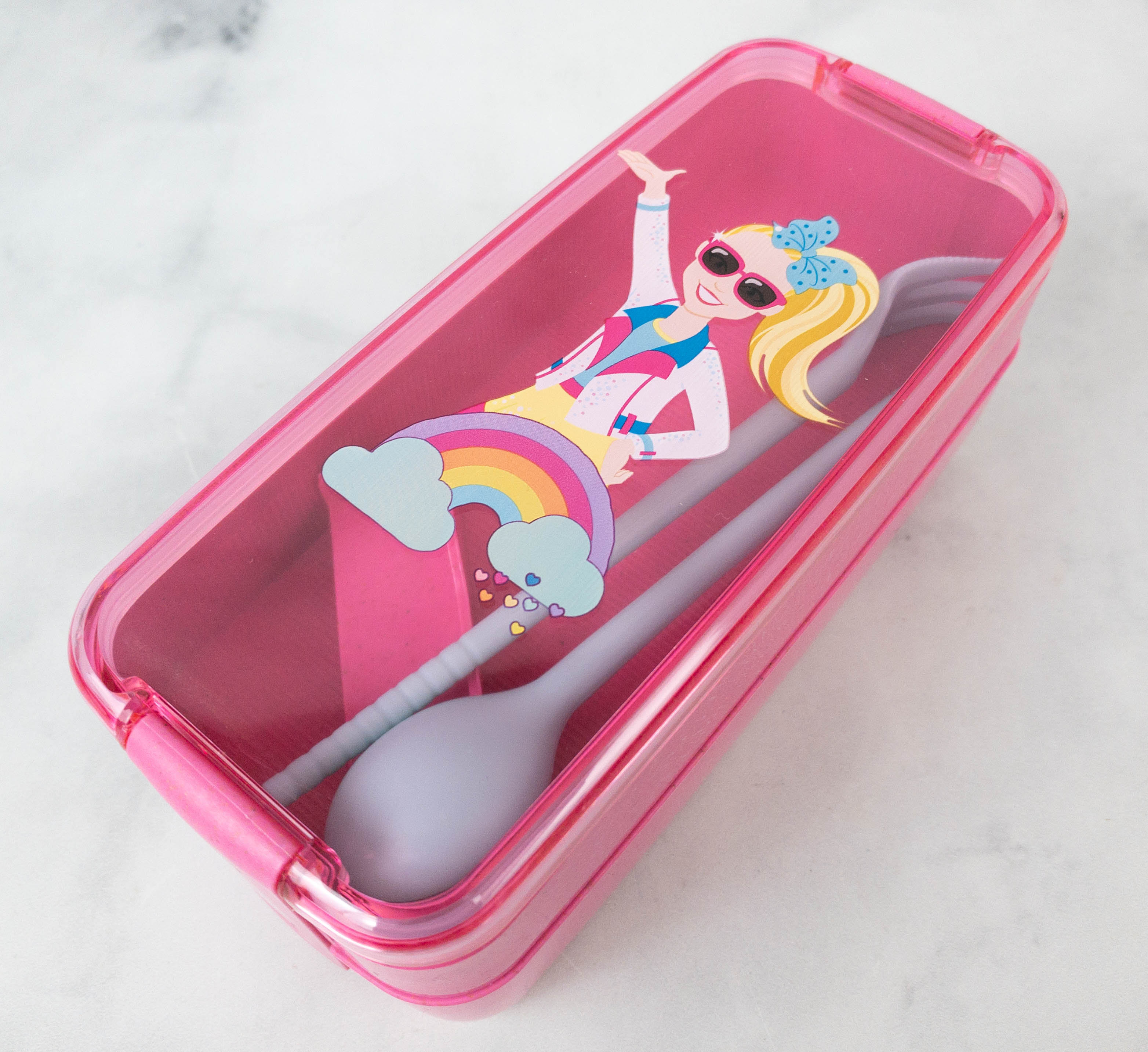 Another useful item is a pink bento box, with a JoJo illustration printed on the cover. The stylish double-decker box comes with a spoon and fork which may also be used as chopsticks. A toothed edge on the fork doubles as a knife!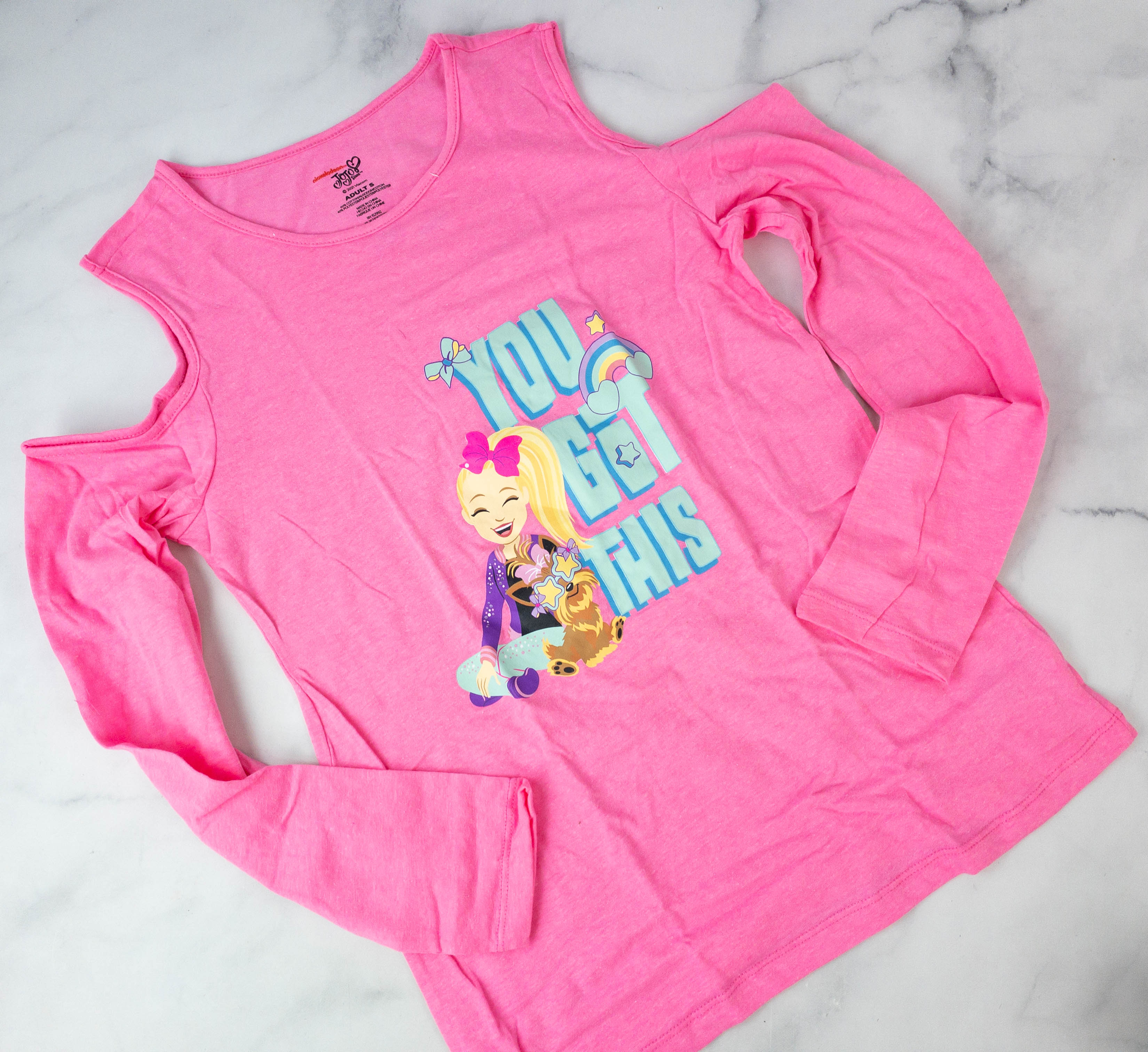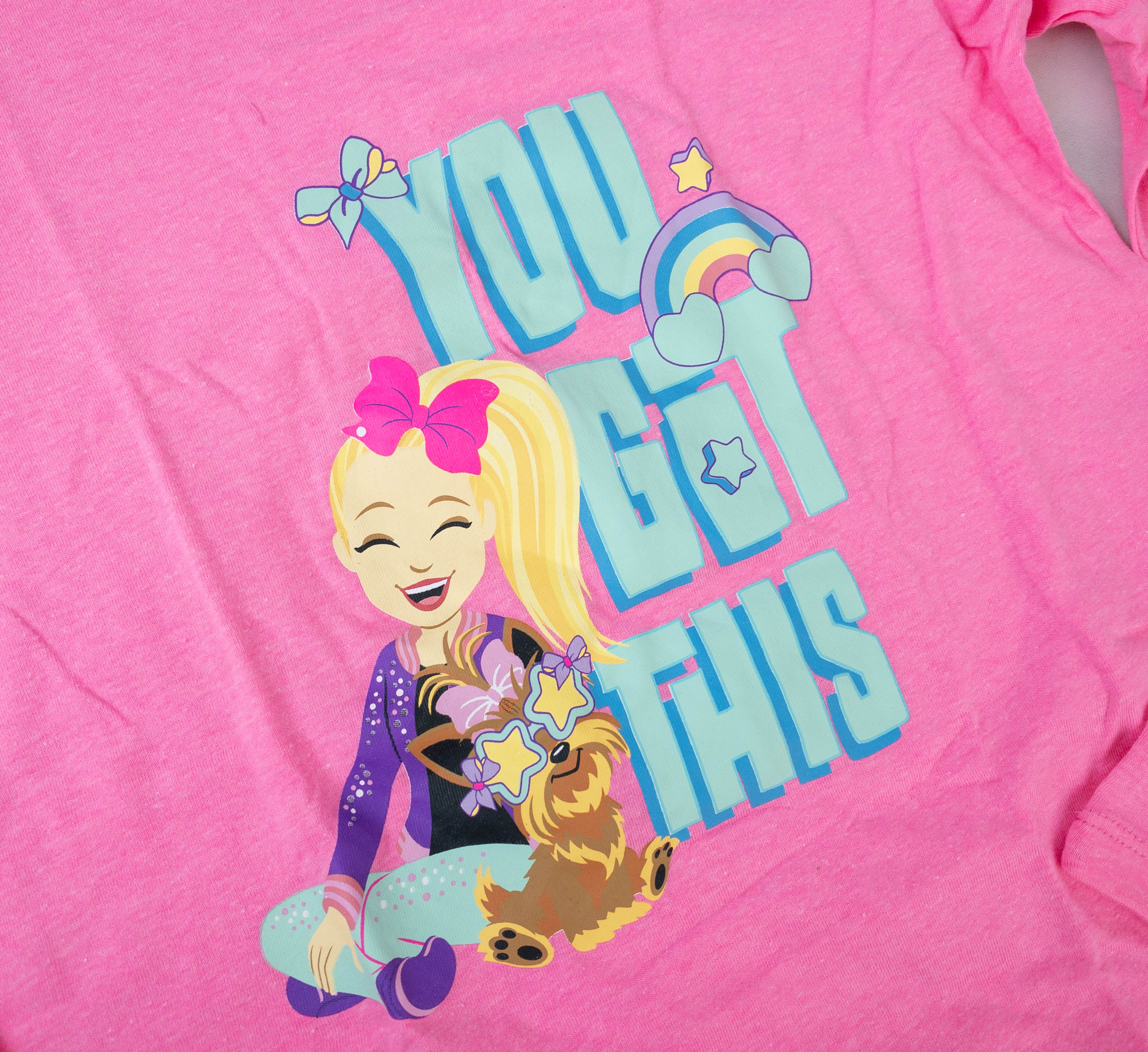 Of course, they didn't forget to include a wearable in this quarter's box! It's a cold shoulder JoJo tee with a colorful print and a positive message that says "you got this". There is also JoJo and BowBow on the side!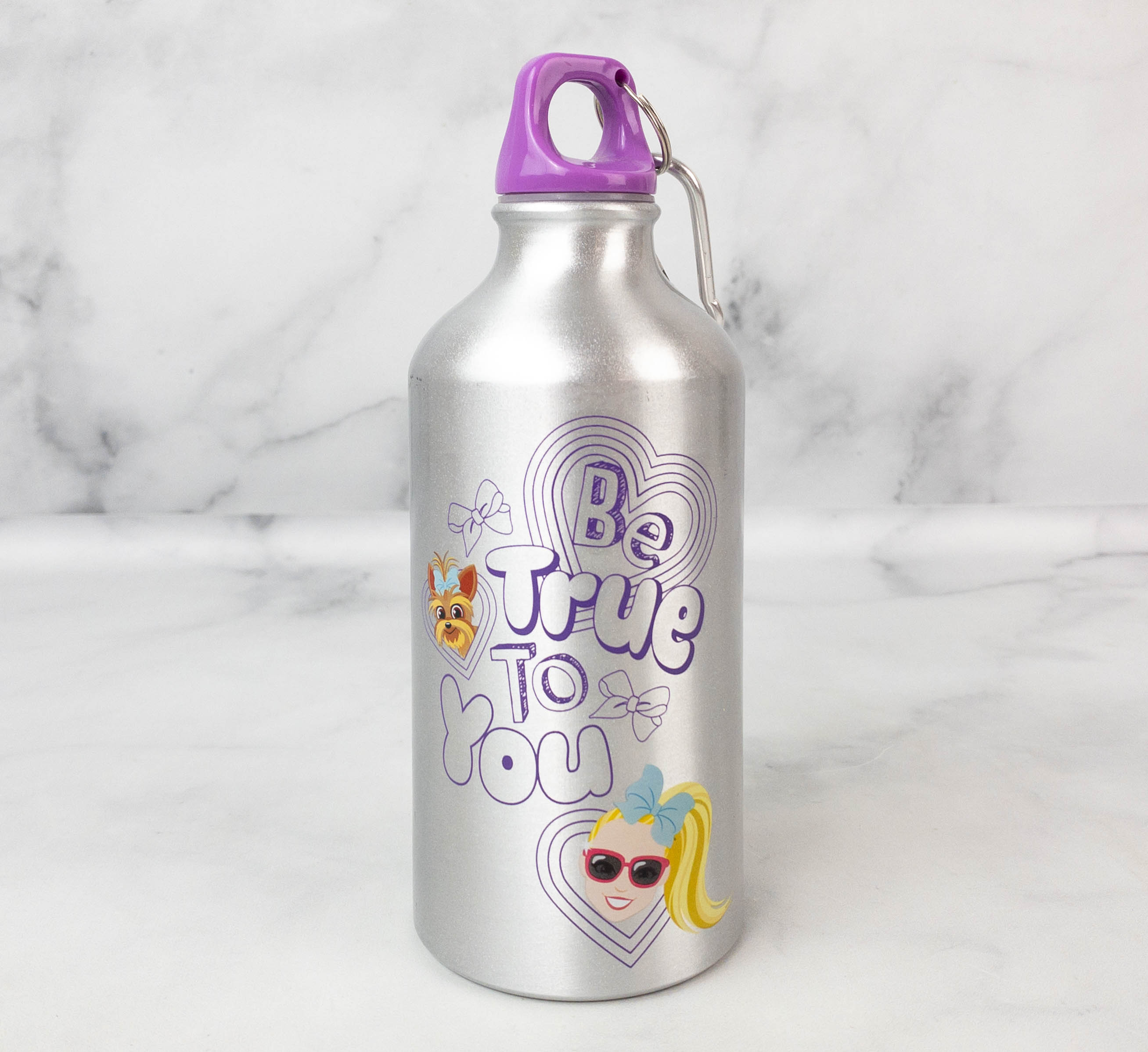 The design of this JoJo water bottle is a great reminder of this month's theme, Be True To You! It's made of safe metal and also comes with a tight cap that keeps any beverage hot or cold for an extended period of time. The water bottle is lightweight, with a snap-link attached to it for easier carrying.
The colored pens in yellow, blue, and pink are included as well, which kids can use to design the bottle however they want!
The JoJo Siwa Box is always fun, colorful, and exciting, and the Fall box isn't an exception. There are lots of functional items, like the water bottle and the bento box which my daughter can bring on the go. The wearable and the accessories are also up her alley, especially the collectible bow. The JoJo Siwa merch they send is exclusive for subscribers, so it would be hard to get them anywhere else. For JoJo Siwa fans, this subscription is the perfect treat!
Quarterly boxes also include a card with product images and names. Here's a peek: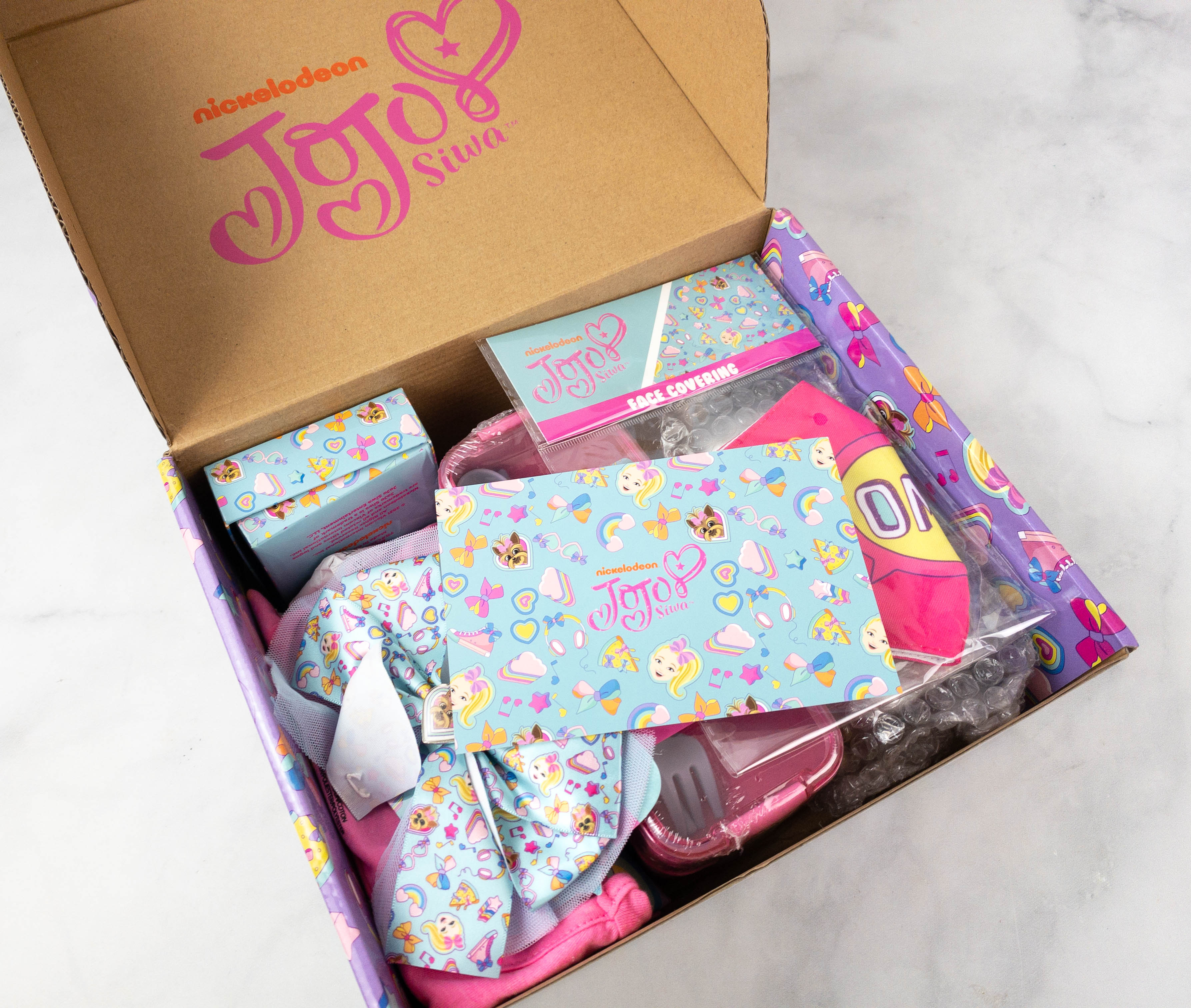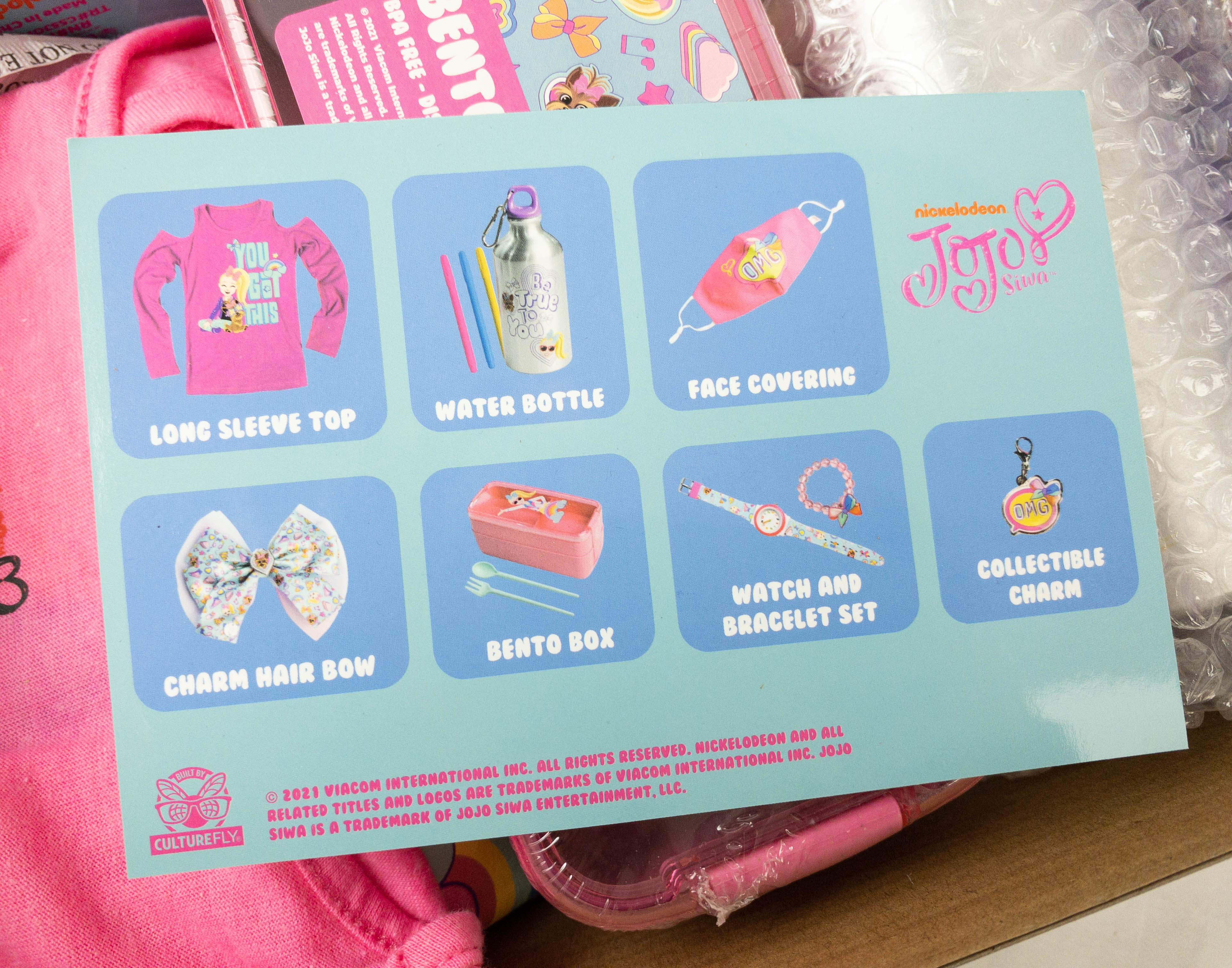 The JoJo Siwa Box is a quarterly subscription box that sends exclusive apparel and accessories for fans of Jojo Siwa! She is a dancer, singer, actress, and a Youtube personality. She appeared on several Nickelodeon shows, has a vlog, several singles, and joined Dance Moms contest. She won the Kid's Choice Award for Favorite Viral Music Artist and Favorite Musical Youtube Creator in 2017. A $60+ value is promised for this subscription box for tweens.
Are you getting The Jojo Siwa Box too?