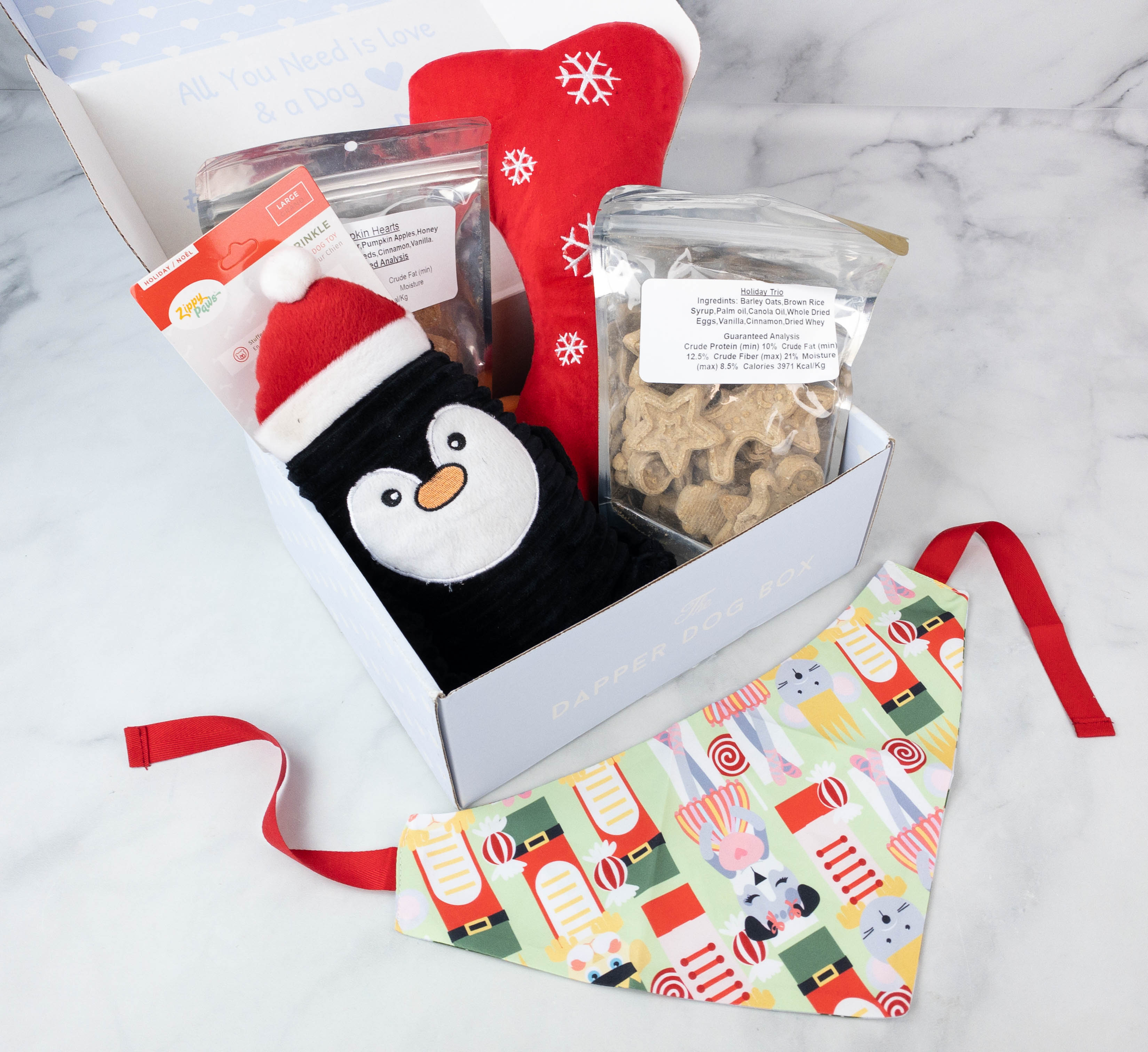 The Dapper Dog Box December 2022 was curated to make the holidays fun for our pets. It was packed with two toys, two treats, and a bandana, all inspired by the holiday season!
DEAL: Save 10% off your first shipment! Use coupon code HELLOSUBSCRIPTION.
First up are the dog toys! One is a large penguin toy wearing a Santa hat for added holiday cheer. My dogs were so excited to play with it because of the squeaker inside the toy's body and the crinkle paper on its arms and legs. The soft stuffing makes it ideal for cuddling, while the long arms and legs are perfect for playing fetch or tug of war.
The second toy included in the box is a red bone-shaped plushie with a squeaker inside. It's decorated with snowflakes for a festive effect, and it's also super soft! Dean, my schnauzer, dragged it to his bed and played with it for hours. I can tell he really liked cuddling with it!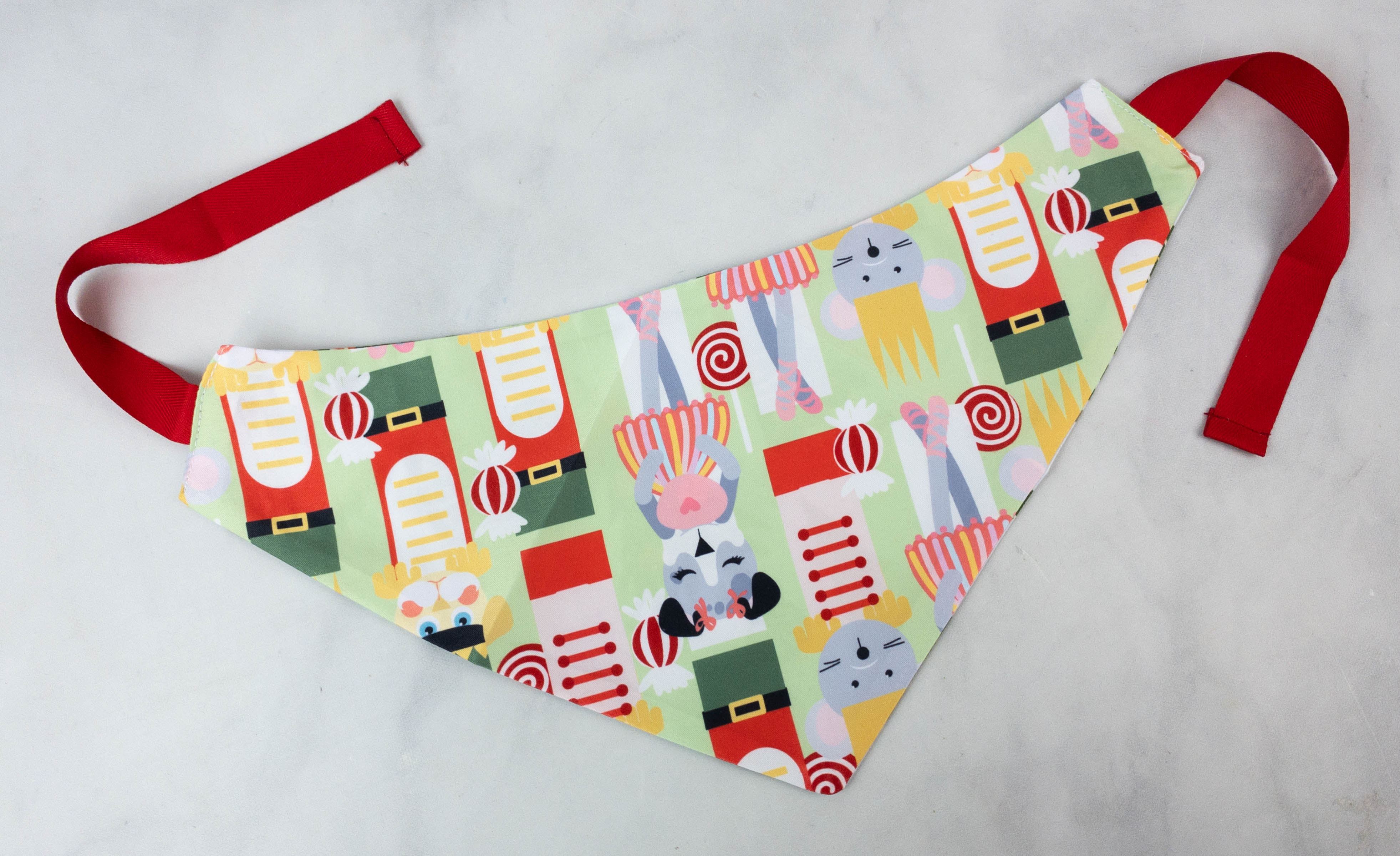 This month's double-sided dog bandana feels so Christmasy as it's printed with festive designs. One side has a pastel green base with nutcracker soldiers all over.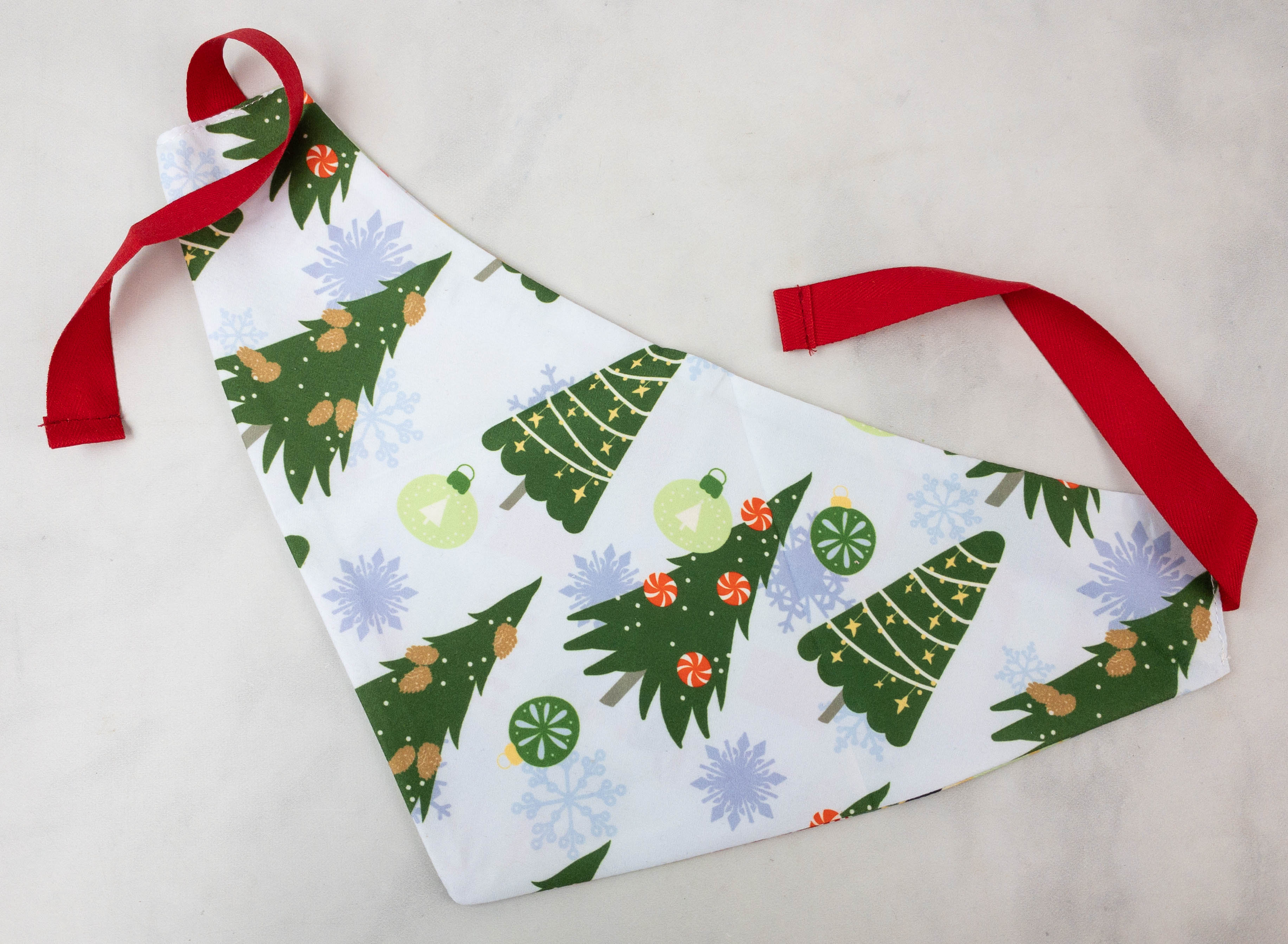 The flip side has a snowy blue base, and it features beautifully designed Christmas trees and snowflakes!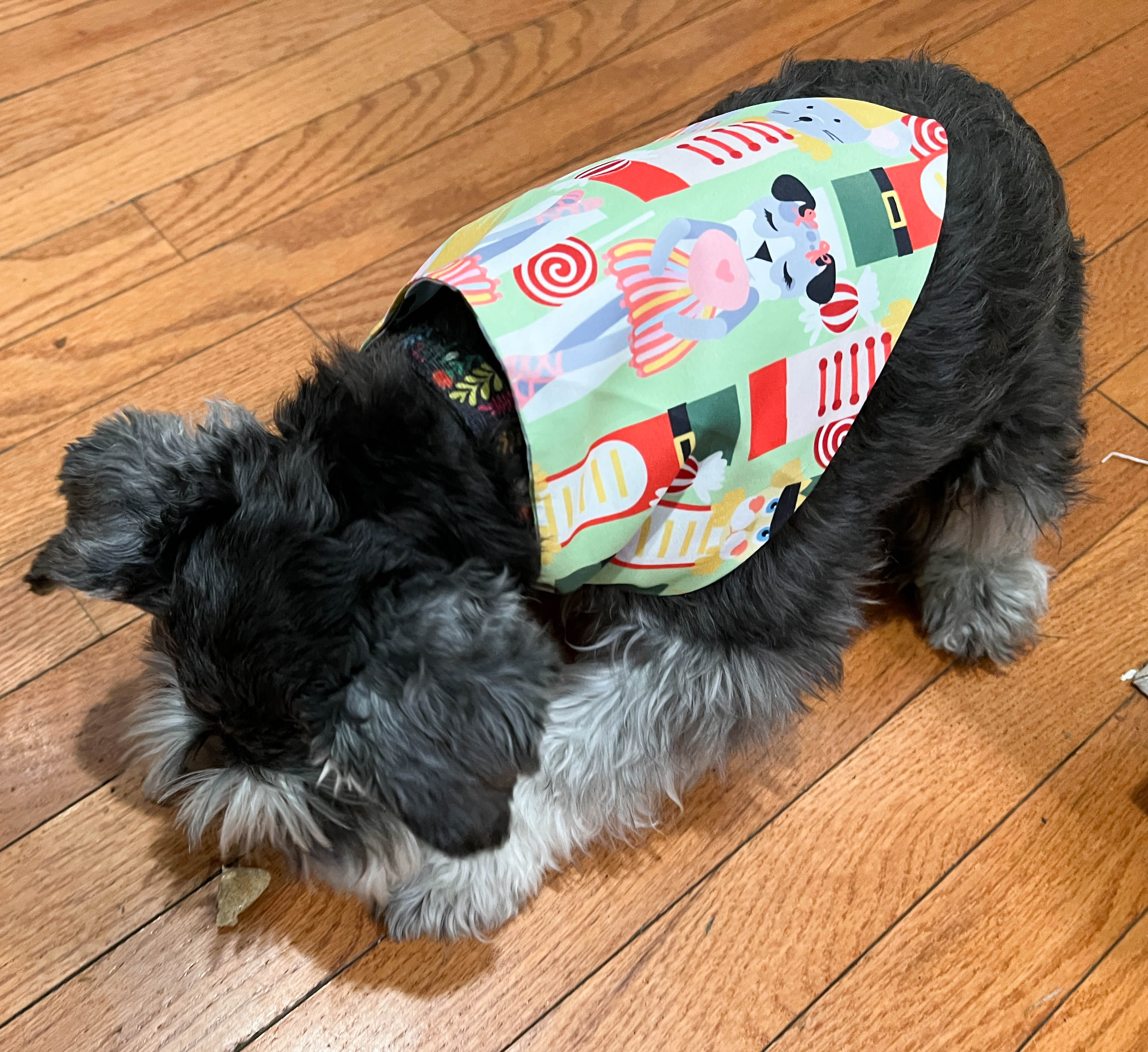 Here's Buffy wearing the bandana! How adorable!
It's time for the dog treats! The first pack is called the Holiday Trio Dog Treats, which are made with barley oats that give it a little bit of texture. They also come in fun shapes like stars, gingerbread men, and snowman.
The box also includes Pumpkin Hearts Dog Treats. They're made with oat flour and mixed with chia seeds. Each piece has that crunch that my dogs enjoy, and they're heart-shaped too!
Both treats are made with natural ingredients that we can pronounce, and it's great to have them in resealable packaging.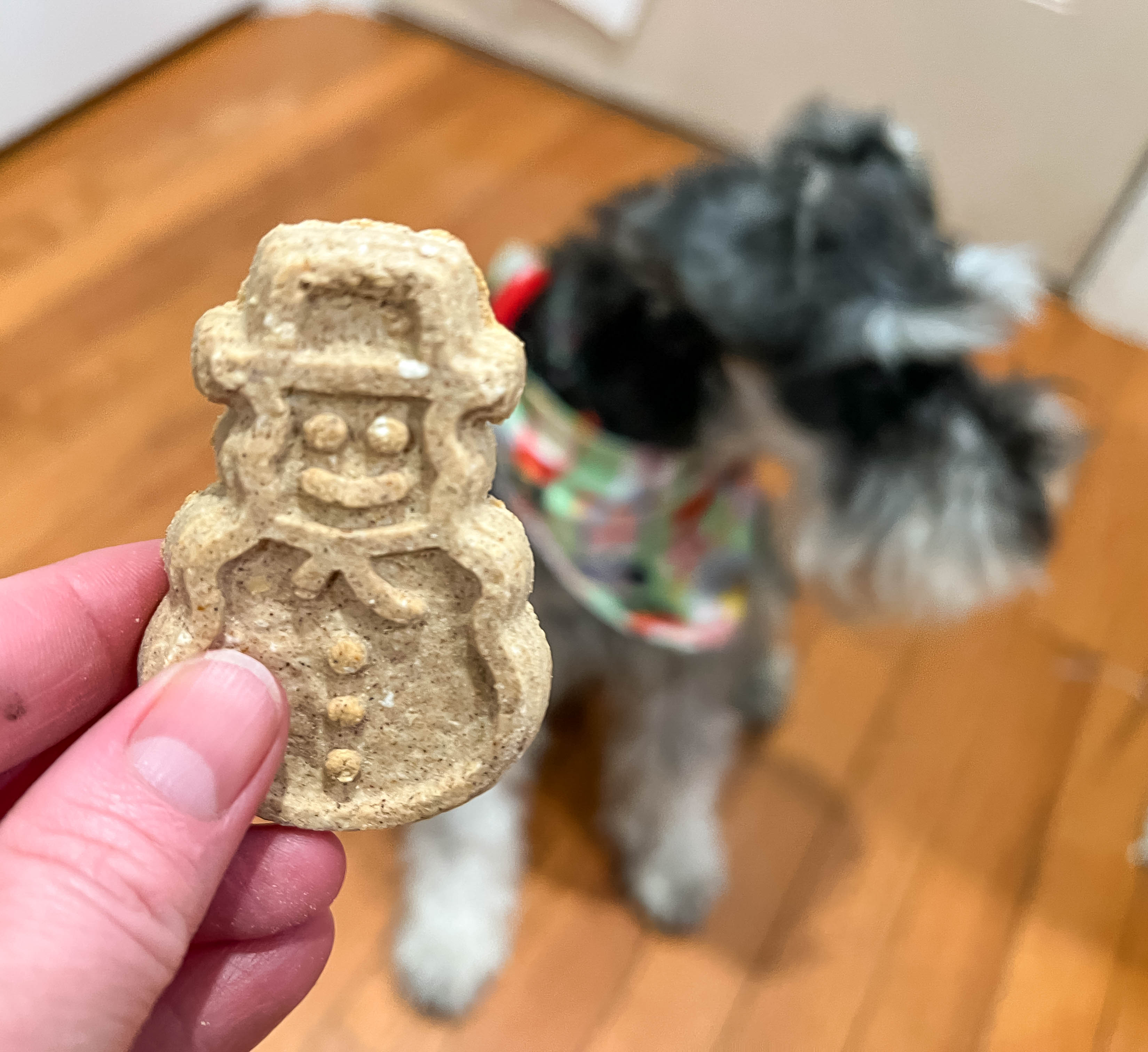 What matters most to me is that my dogs enjoyed the items in this month's The Dapper Dog Box. Each item has a festive feel to it, making the box extra special for our fur buddies! They enjoyed playing with the squeaky dog toys and had fun munching on the treats. Also, the bandana made Buffy look so adorable! It's always fun seeing my pup's tails wagging out of joy and excitement!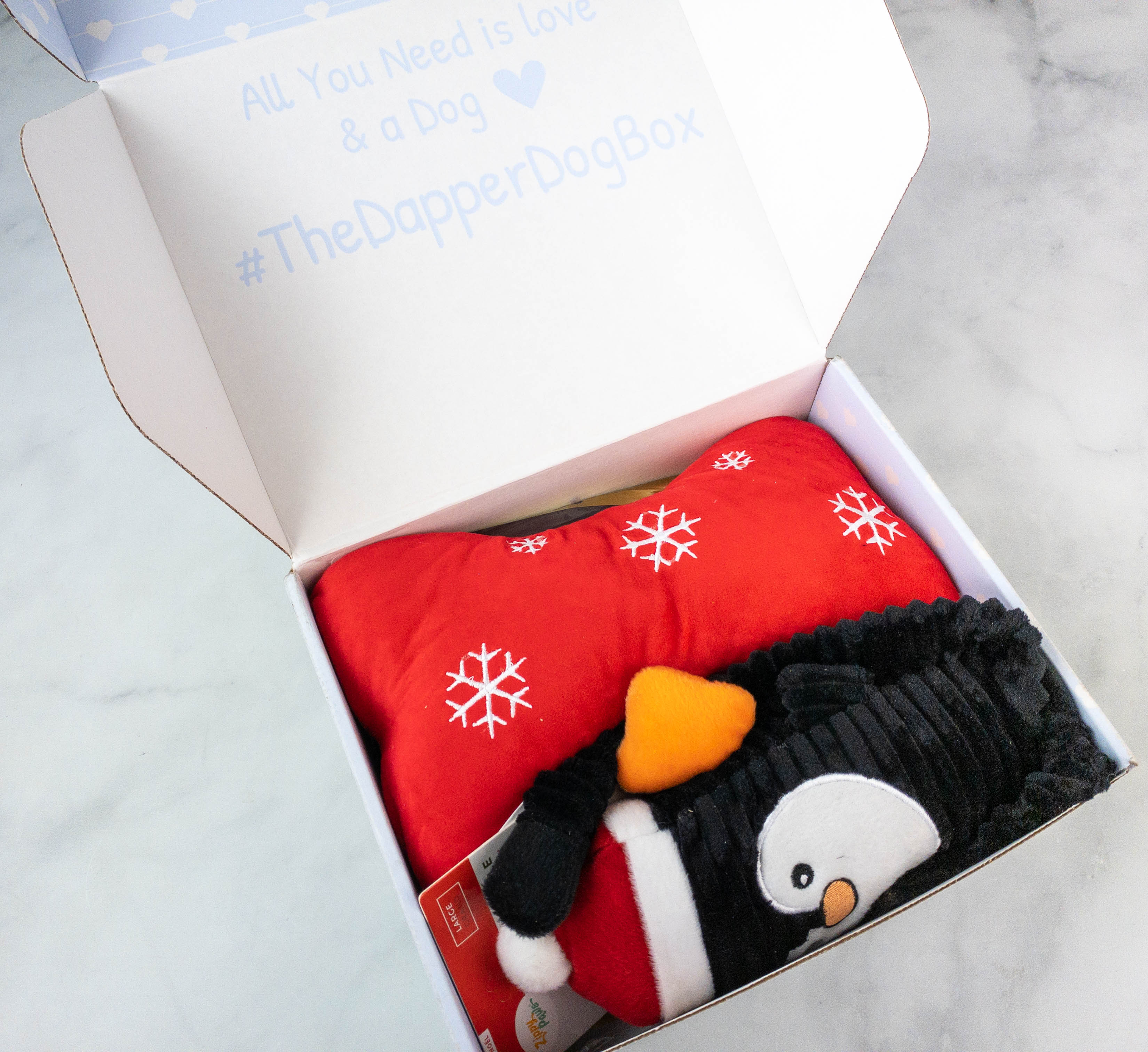 The Dapper Dog Box is a monthly box for your best friend in the world – your dog! They source organic and natural items from passionate small companies that love dogs, hand-picking each item for your dog based on a personalized survey. The survey lets you customize your dog subscription box for gender, five different dog sizes, and also any allergies. The regular-sized box has 4-6 items with an average $50 value.
Dapper Dog's treat, toy, and bandana subscription made our 2021 readers' choice list of best subscription boxes for dogs!
Are you getting The Dapper Dog Box?