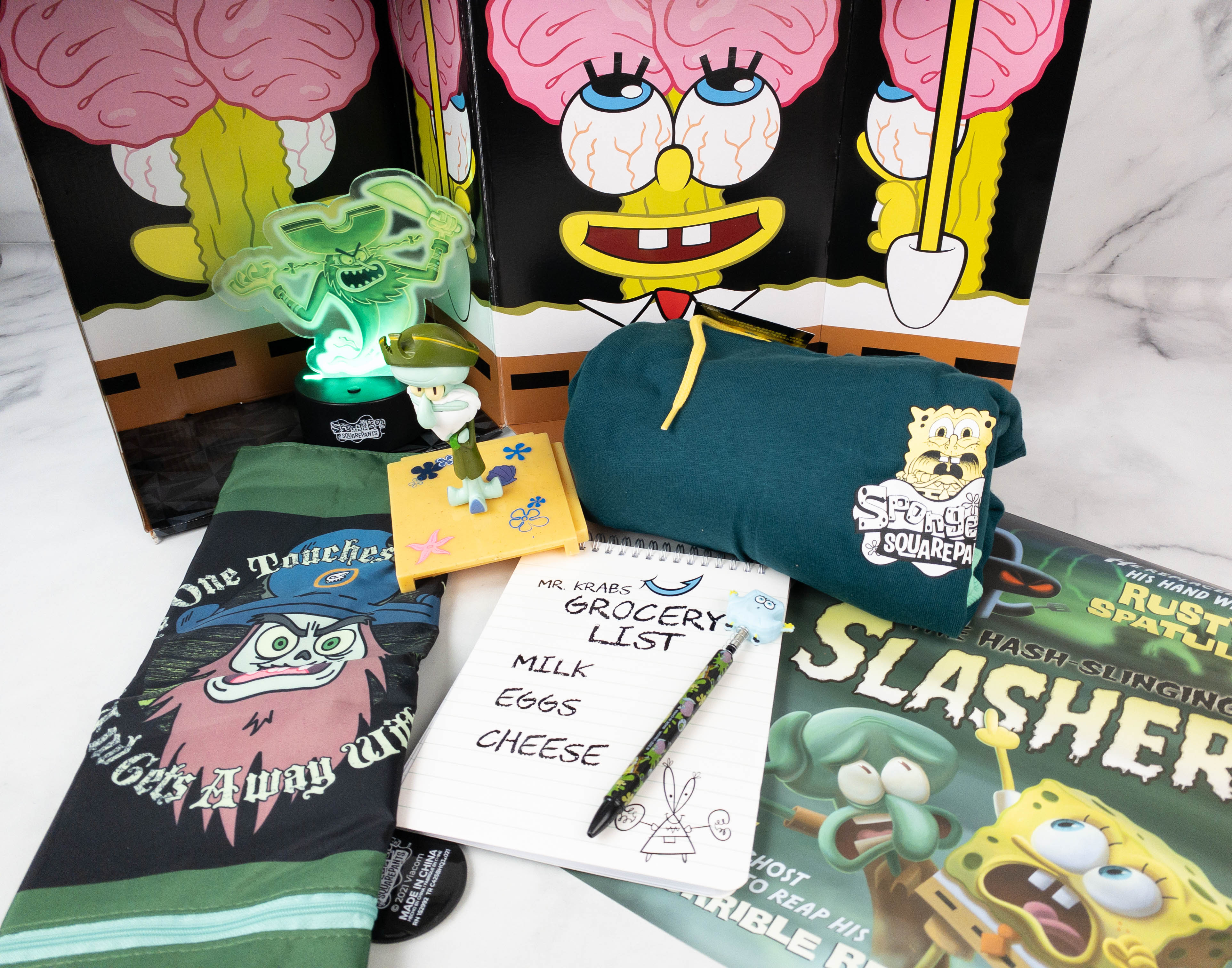 Spongebob Squarepants Bikini Bottom Box Fall 2021 is inspired by ghostly encounters from underwater. If the Flying Dutchman isn't enough to scare the wits out of you, then we don't know what else would!
Experience a little bit of scare with a touch of cuteness! Here's everything inside the BOO-KINI BOTTOM Box: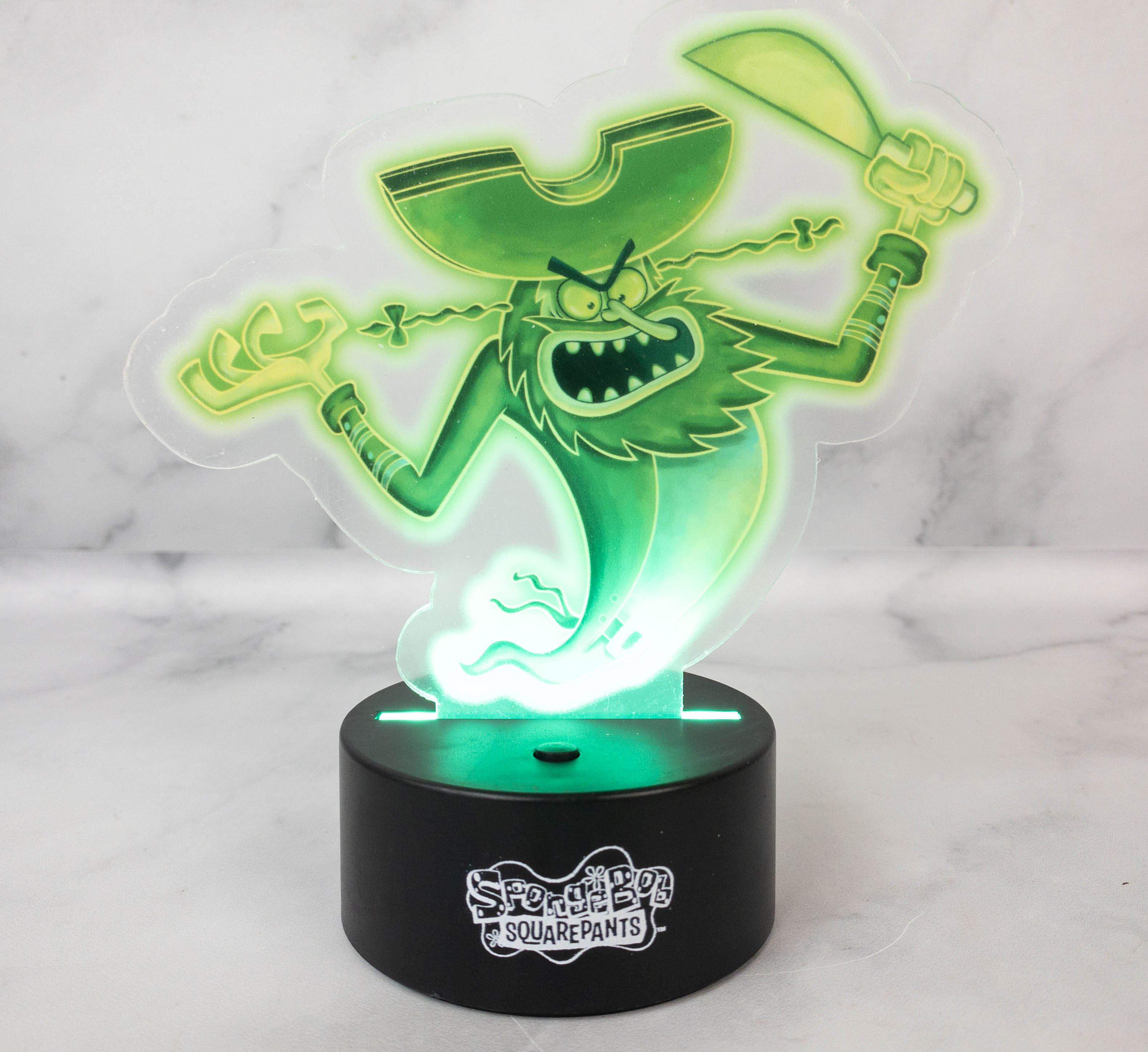 Talking about the Flying Dutchman, this LED desk lamp is spookily cool! It glows with an eerie green color, and I can't help but imagine the Flying Dutchman's laugh at this point. This item would look great on any desk and will most likely give off a bit creepy, but pleasant glow at night. It's powered by 3 double AA batteries.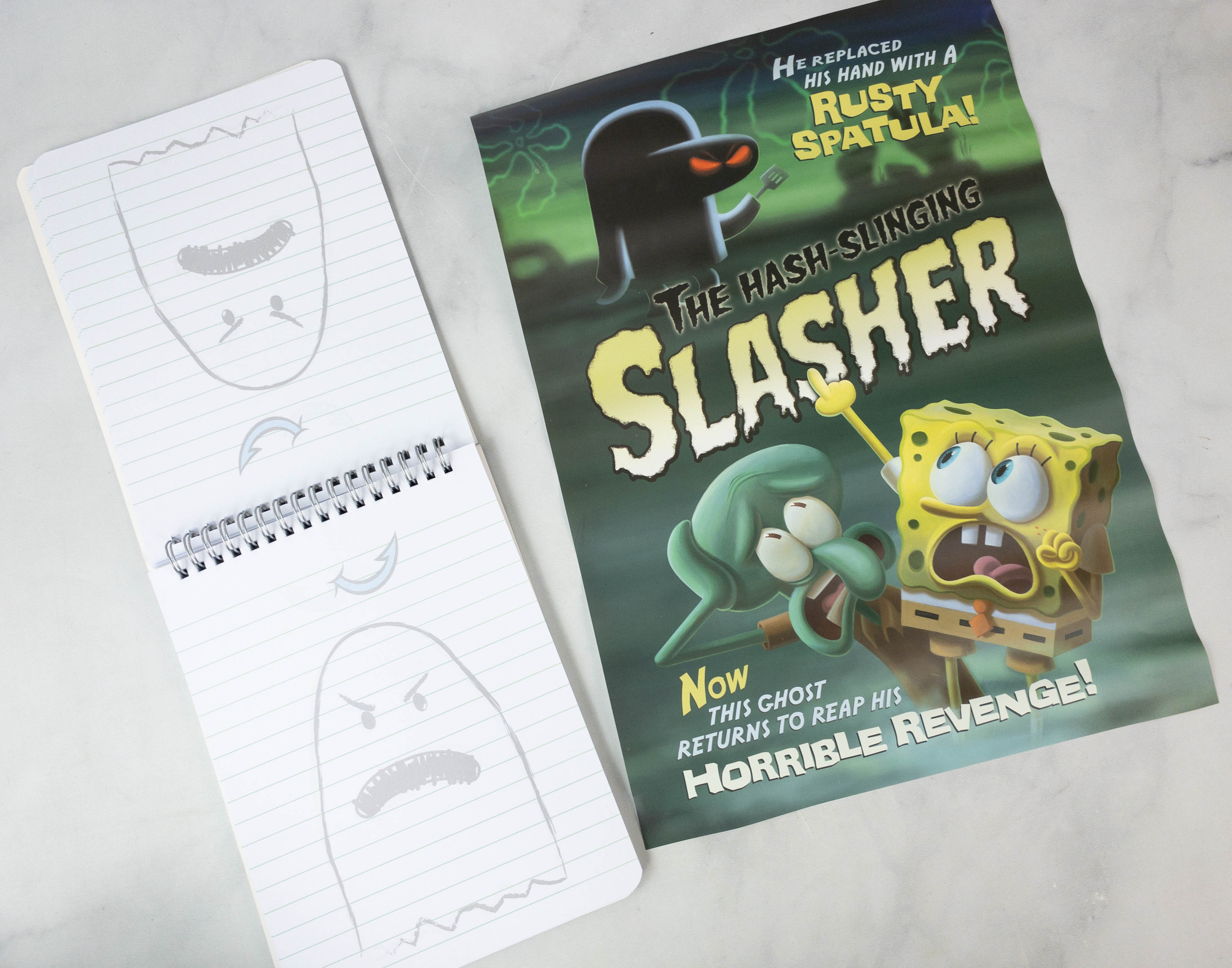 Wondering how the made-up tale that Squidward told Spongebob ALMOST came true and freaked them out to the bones not knowing it's just an applicant? This Hash-Slinging Slasher Poster is a memorabilia of that episode! It's a fun episode to watch, especially when you're working the graveyard shift. I must say that it is one of the most epic episodes of the animated TV show. I had fun watching it, and now I can hang the poster of that very episode on my wall!
He replaced his hand with a rusty spatula!
Next up is a Spiral Notepad paired with a Bobble Topper Pen. The notebook has Mr. Krabs' floating shopping list. Its pages are lined, making it much easier to write your own grocery list with the provided pen. It has a bobble topper featuring Spongebob in his ghost costume, ready for trick or treating. I like how the topper wiggles when I write. It's so cute!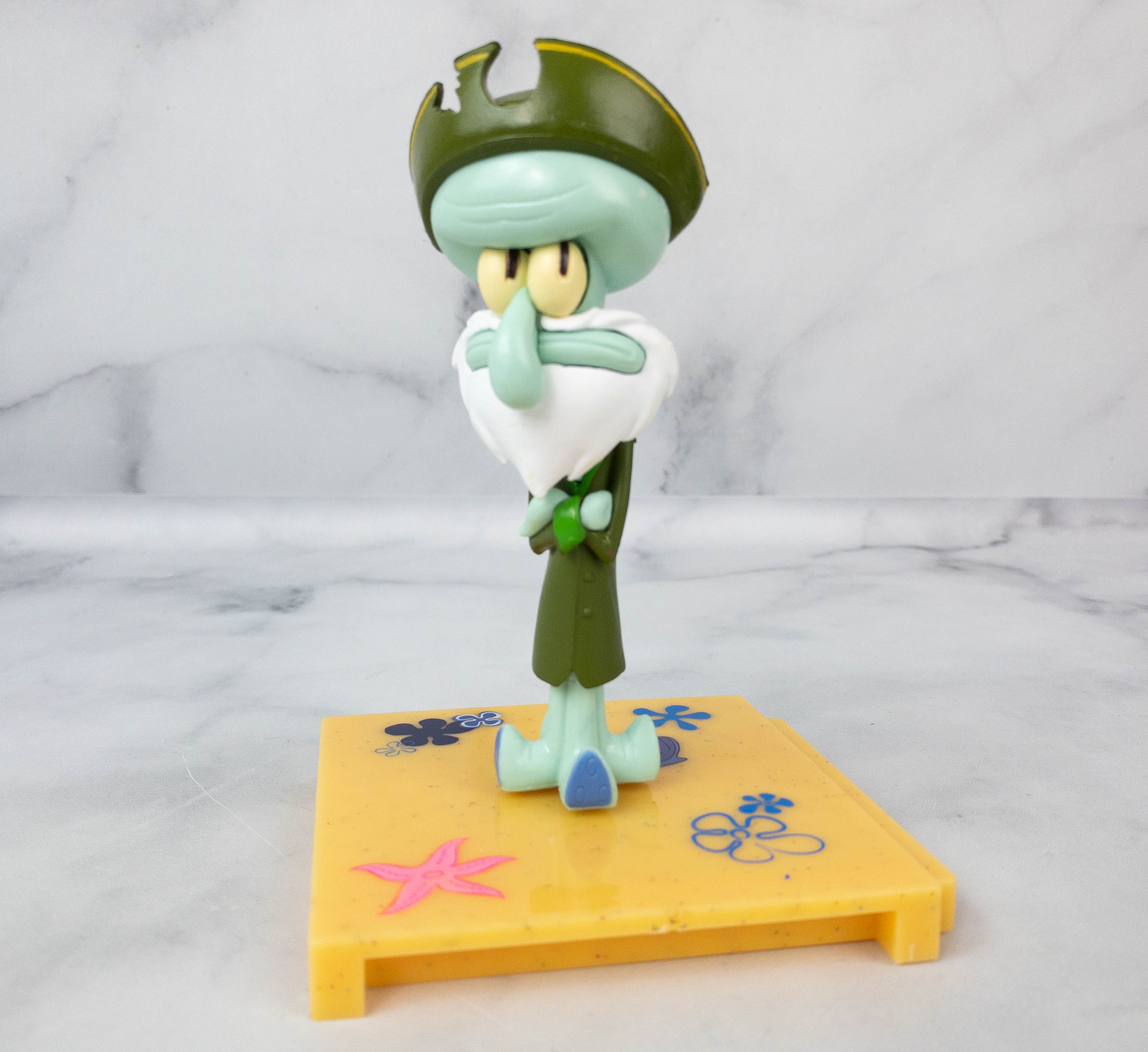 Dressed as the Flying Dutchman, this Squidward vinyl figure still shows him in his usual grumpy mood! I quite remember the scenes from the fun Halloween party at Krusty Krab, and it makes me want to rewatch that episode. The details are fantastic, and the addition of the seafloor base made it easy to display on a shelf! The base can be connected with other vinyl figure bases as well.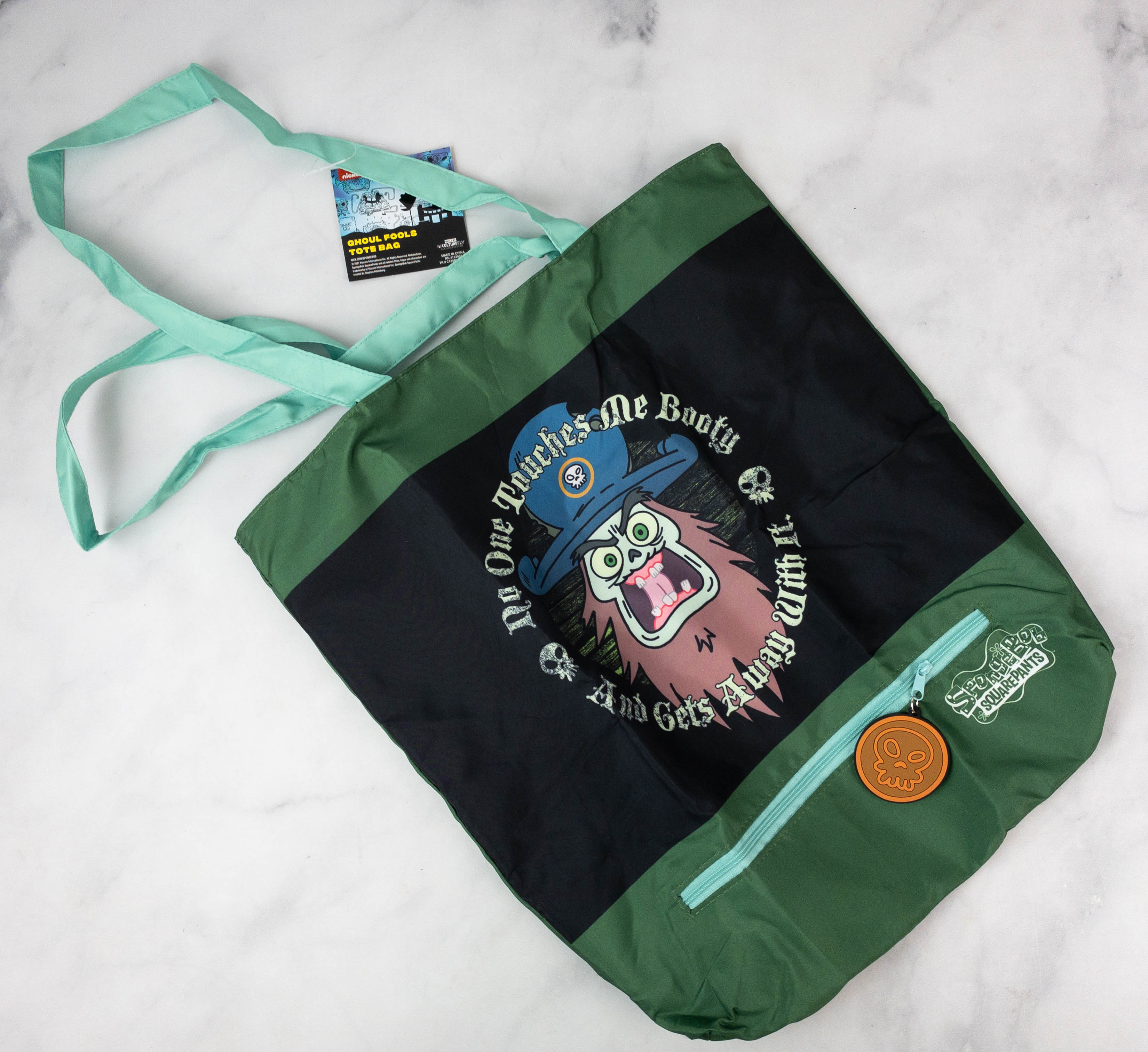 It's a cool tote bag with zipper that matches the theme! With all the colors and Lord Poltergeist sporting his tattered naval hat as the design, it creates a spooky Halloween vibe.
No one touches me booty and gets away with it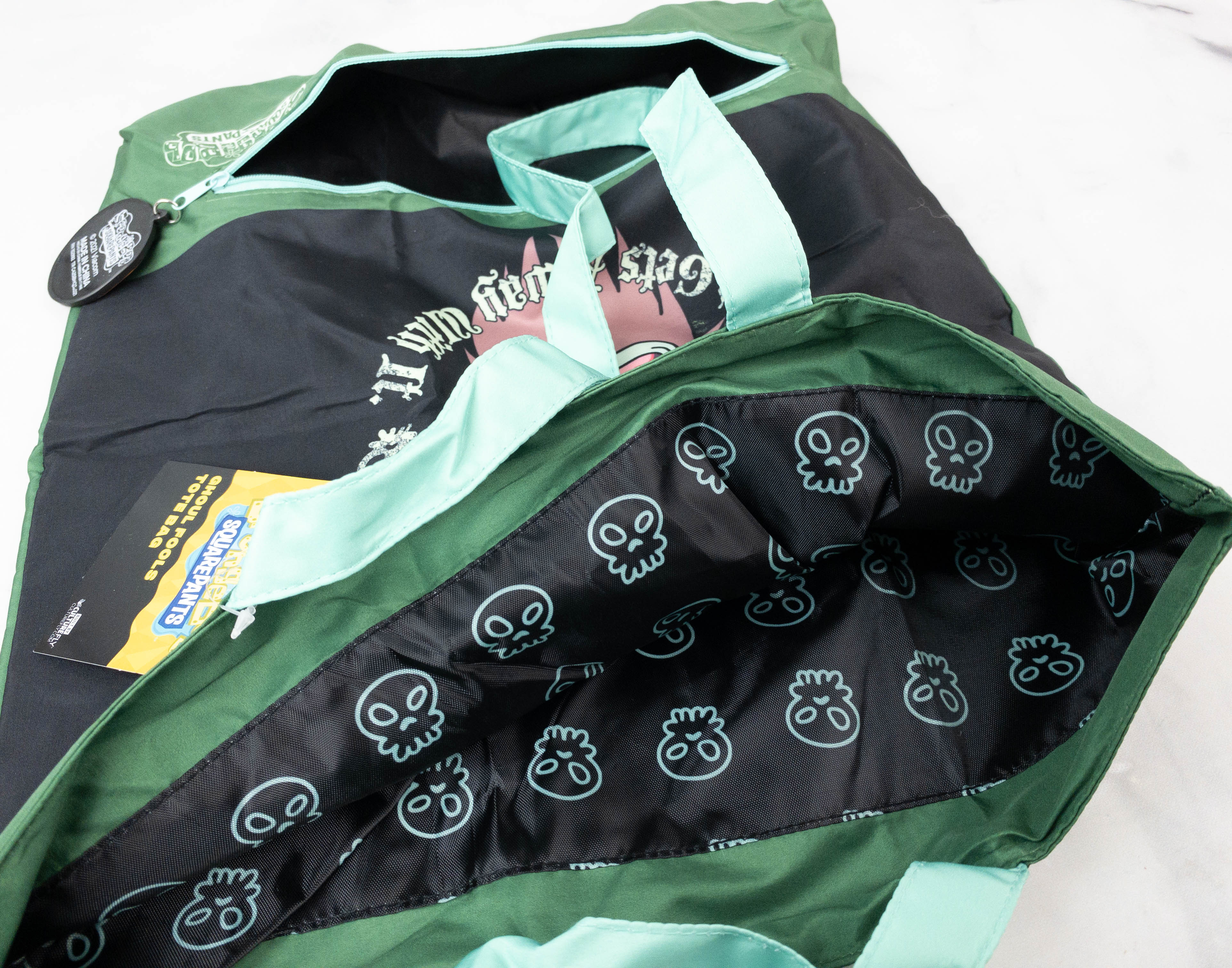 It also has a double inner lining, designed with skulls for an additional eerie vibe! The highlight of this tote bag is the zipped bottom pouch, which is perfect for storing smaller items. It's pretty lightweight too!
The last item in the box is wearable, and it's a nice and cozy Ghoul Fools Hoodie! I love the Halloween-inspired colors and the overall feel of this apparel. It has front pockets and on the left chest part is an image of a scaredy Spongebob Squarepants.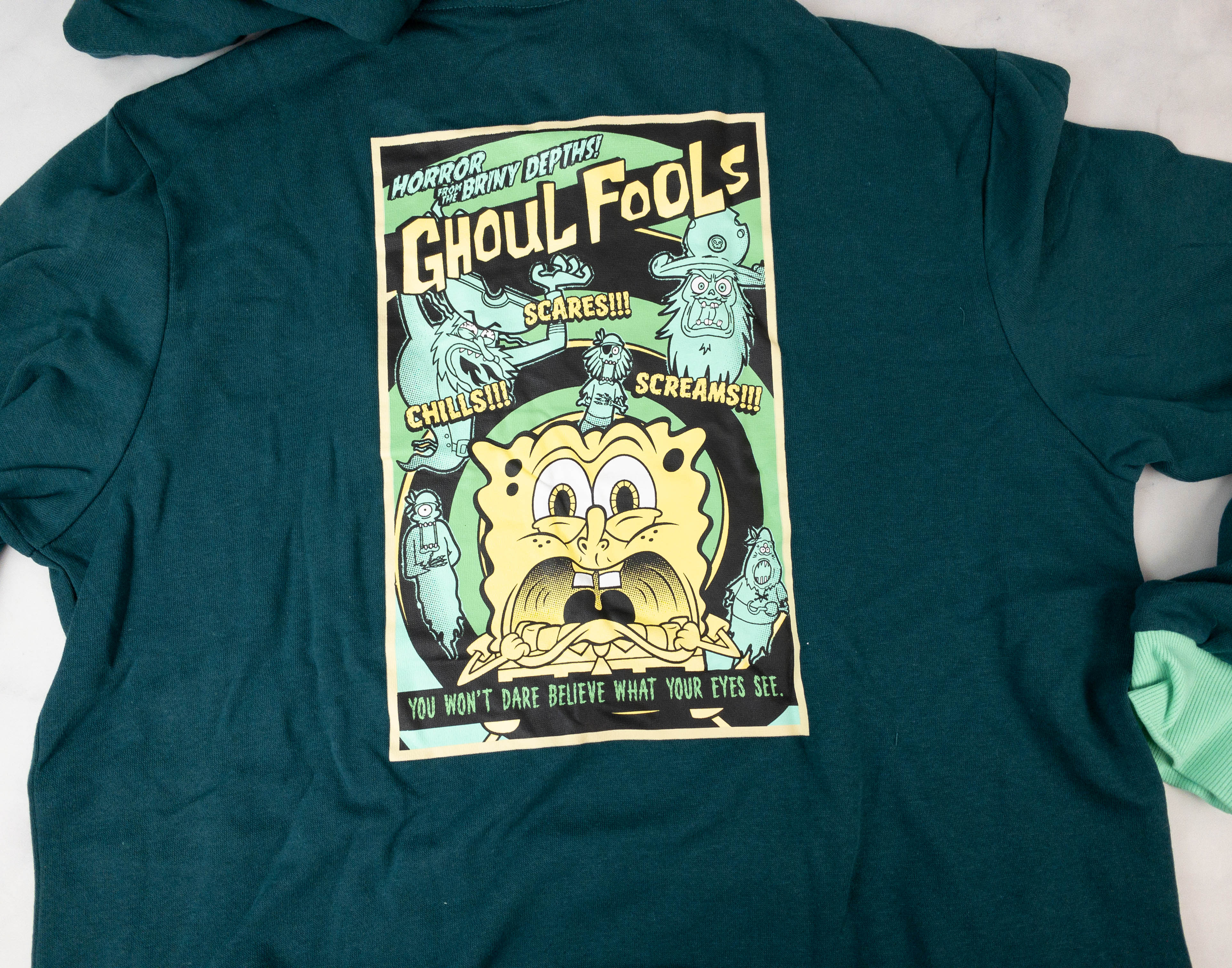 The back is also printed with an image of what looks like an old-school movie poster. It's inspired by the Halloween-themed episode Ghoul Fools, featuring the Flying Dutchman, Lord Poltergeist, and the ghost crew. The fabric is soft to the feel, and it is the perfect wear for the chill breeze of the fall season.
You wont dare believe what your eyes see.
Everything in this season's box is such a pleasure to Spongebob Squarepants fans and collectors! All the items are reminiscent of the Halloween-themed episodes of the animated TV show, including Scaredy Pants and Ghoul Fools. It's also fun to see the Flying Dutchman and Lord Poltergeist in this quarter's box. The LED lamp already earned a space on my desk, and I'm so excited to light it up at night or when working. I also like the inclusion of the tote bag and the hoodie, which are quite similar in color. Also, the notebook and the pen will definitely go inside the bag – a perfect pair for jotting down notes! The poster and the vinyl figure are both displayed on my collection shelves. Overall, it is such a nice box to receive! It is also a great way for growing your Spongebob collection.
Each box also includes a card with images and names of the items. The card included in the Fall 2021 box shows an eerie scene featuring Patrick, Squidward, and SpongeBob's house with thunderbolts effect! See it here: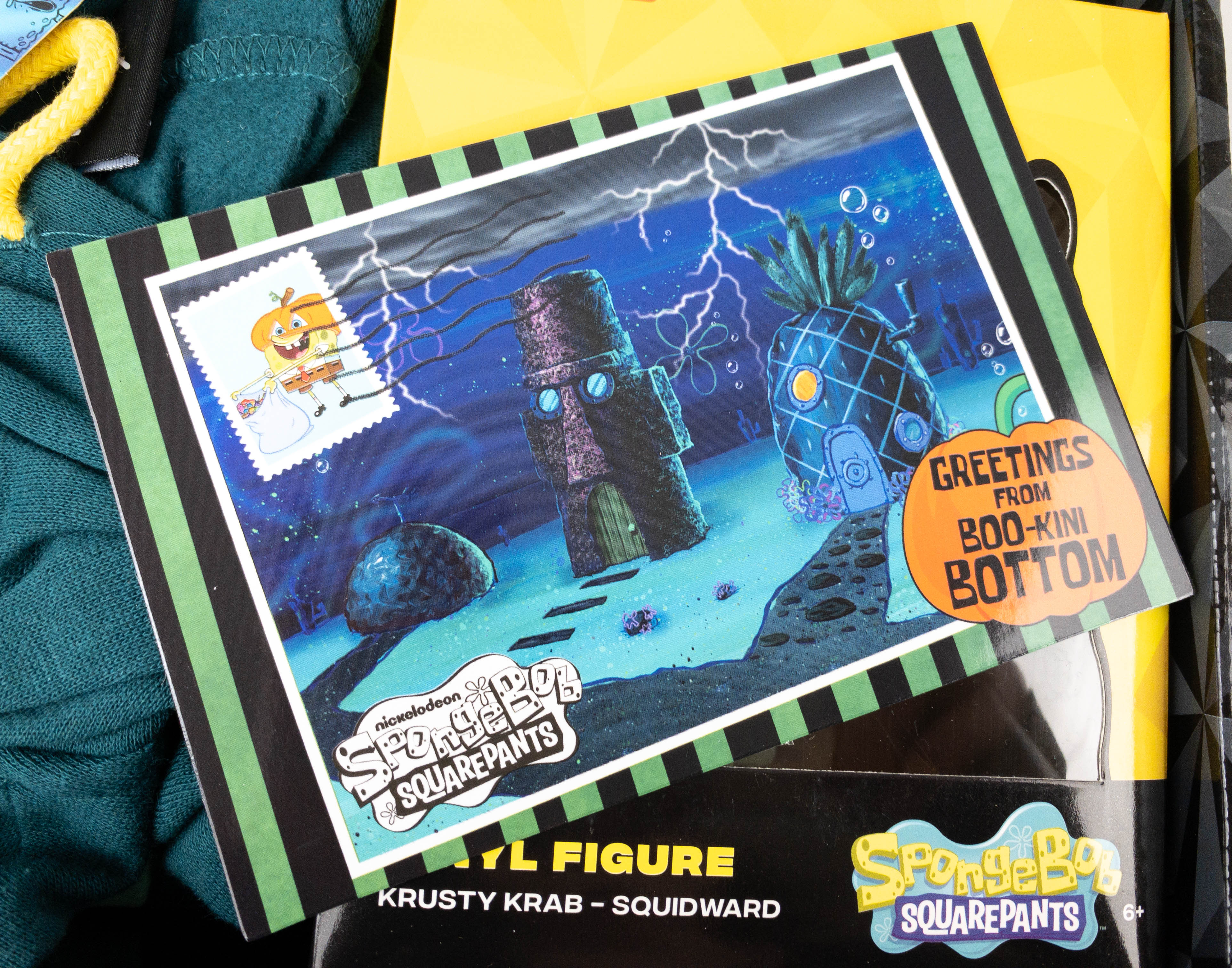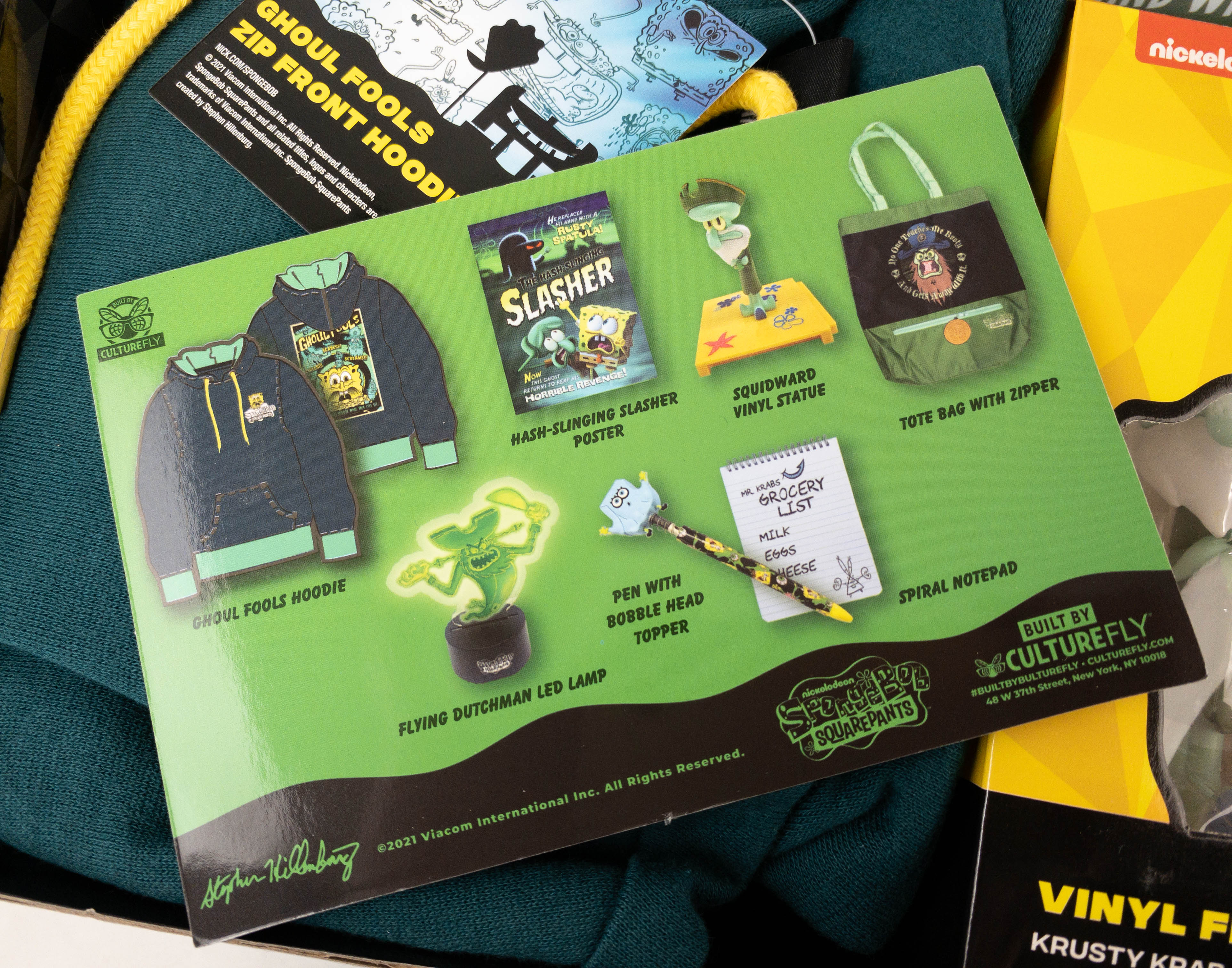 Bikini Bottom Box is a quarterly subscription of exclusive SpongeBob SquarePants merchandise, delivered to your door straight from Bikini Bottom. Each box contains 6-8 high-quality items that may include accessories, apparel, figurine, and other collectibles based on the SpongeBob SquarePants show. A quarterly plan is $39.99 per plus shipping. You can also subscribe to a pre-paid annual plan for $34.99 per box plus shipping. With the annual plan, you'll save $5 per box or $20 a year!
Are you getting Bikini Bottom Box?