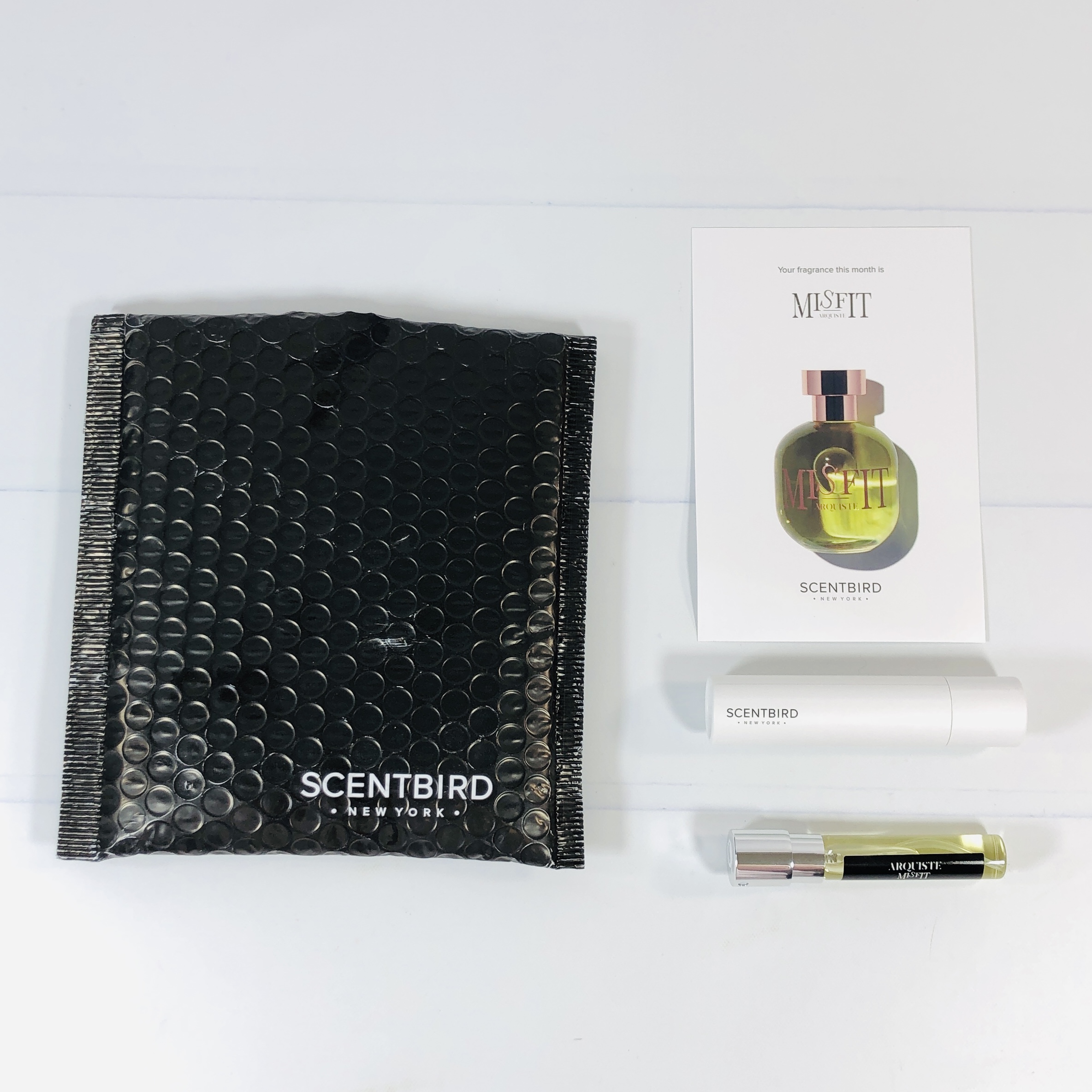 My December Scentbird is here and hang on folks, this was some serious juice! I was looking for a deeper scent for winter but winter hasn't hit the Central Texas/Austin area yet so I am hoping I will get to wear it more often in the next month or two.
I received a card showing the fragrance I chose. Make sure to keep your queue up to date or you will receive the fragrance for the month, which for December was Sugarful Dream by Michel Germain.
The back of the card listed the scent notes and ingredients. This is listed under the male fragrances (although Fragrantica calls it unisex) but of course you can fill your queue with whichever scents you prefer (that Scentbird carries of course) and they even offer skincare, wellness, and other items, some with an upcharge of up to $15 in addition to the subscription price.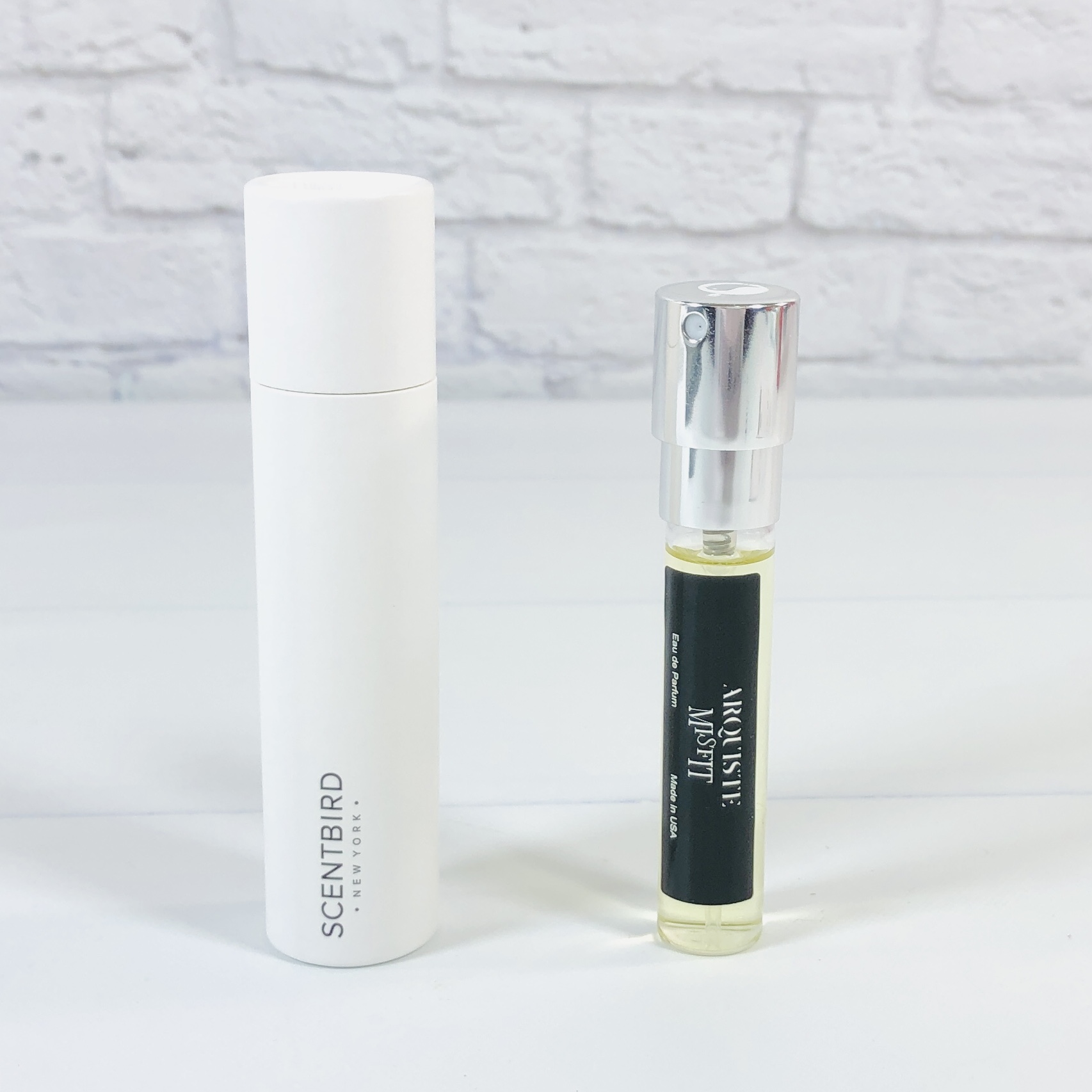 Arquiste Misfit Eau De Parfum ($195 for 100ml) Scentbird sends 8ml/0.27 ounces of fragrance and it's enough for a couple of sprays a day for at least a month.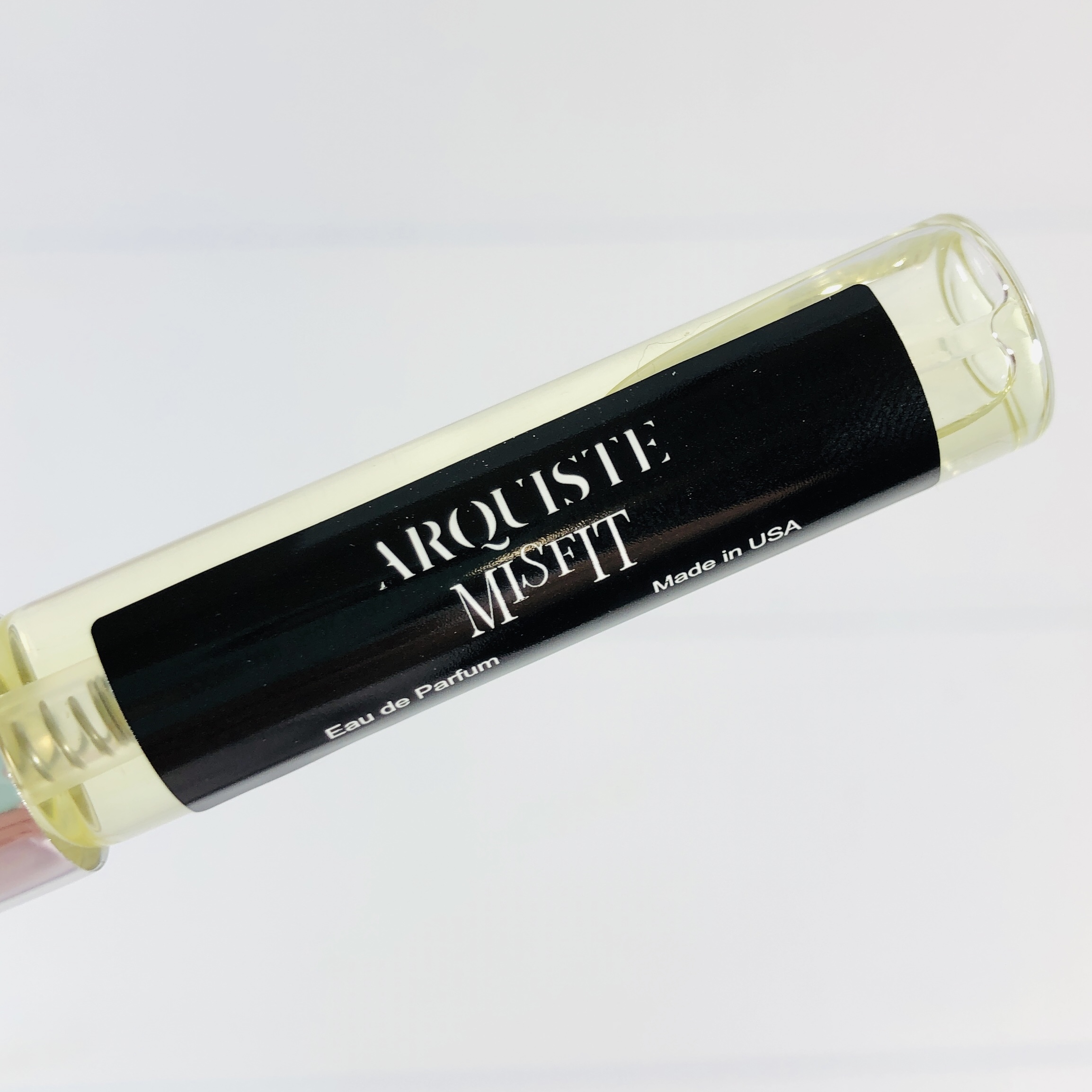 Fragranctica calls this unisex scent an Amber Woody fragrance and that's what I was going for this season. It is strong and outgoing, dirty and sensuous, and wow, does it last alllllll day and into the night. Some of the listed notes are carrot seed, patchouli, Bulgarian rose, ambrette, and more. I also pick up something leathery, a hint of musk, and something smoky. I think it is supposed to remind one of a courtesan in Paris in the 19th century, a mix of heady, earthy Eastern influences combined with French style and stuffiness, think roses and lavender meet patchouli and sweat. It's not for everyone, only the Misfits.
Most people who rated this scent on Scentbird thought it was woody and the other options were pretty evenly matched. They thought it was perfect for date night and was intense.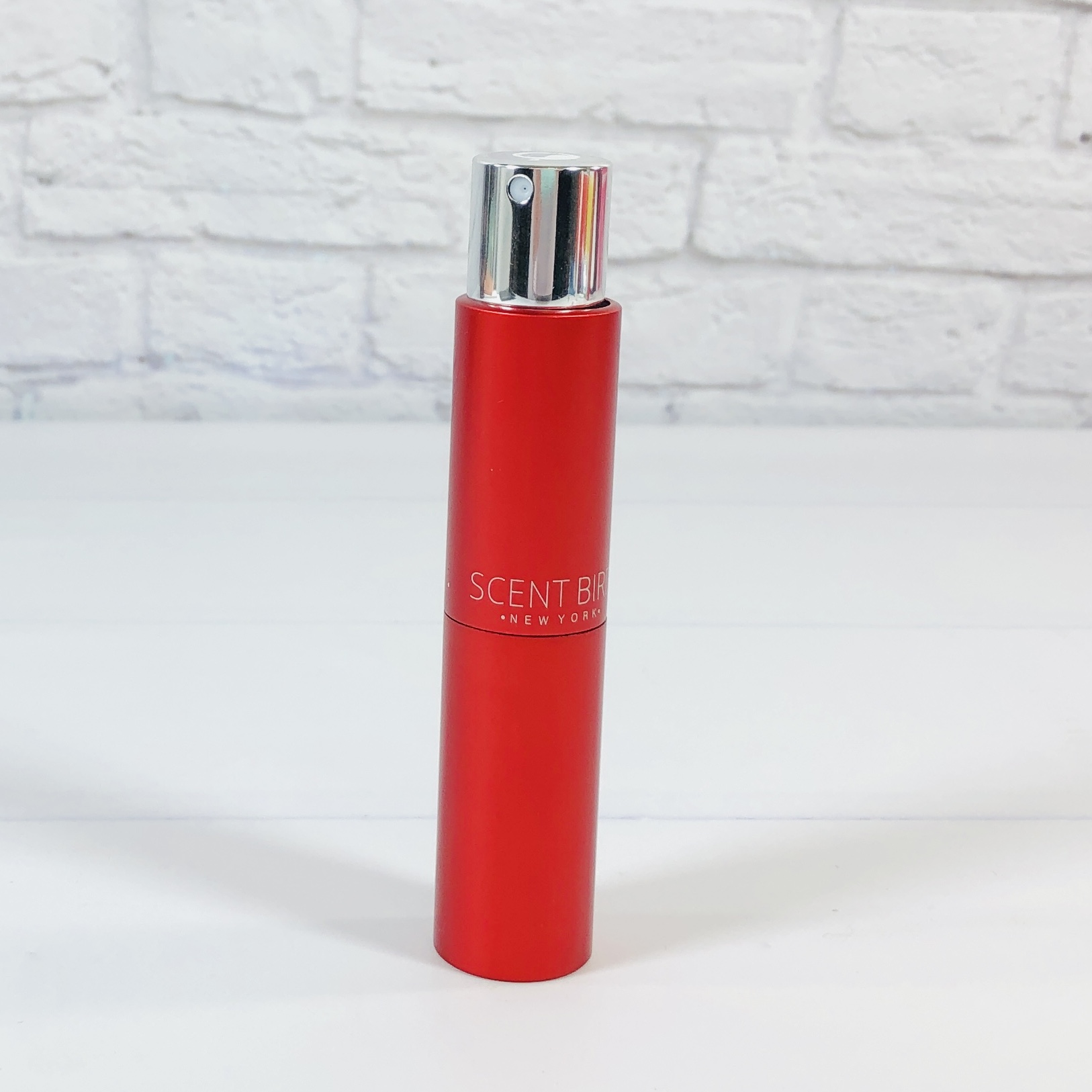 Scentbird will send you a carrying case with your first order and you can order new cases on their website for an additional cost. I am happy with my new super strong scent but I wish the weather would cooperate so I could wear it more often. I can't even spray this on full-strength, I have to stand back and barely push down the sprayer, that is how strong and long-lasting this fragrance is, way to go Arquiste!
Scentbird is a monthly perfume and fragrance decanting subscription that has branched out into skincare, makeup, and even candles. With Scentbird, you get a thirty-day supply of perfume every month – Scentbird takes authentic perfumes and decants them into travel sprayers. There are over 450 fragrances to choose from and Scentbird adds new ones every month! The plan is $15.95 a month but you can save when you purchase a multi-month subscription, or even arrange to receive perfume every other month. Keep in mind that some fragrances and other items may have an upcharge of up to $15 in addition to the subscription cost.
DEAL: Get 50% off your first month! No coupon needed, just use this link to subscribe.
Scentbird is about the fun and magic of fragrance. We designed Scentbird for the pickiest girl- or boy- to let you date luxury perfumes before marrying them.
What's in your Scentbird queue? Let me know what scent you're wearing now in the comments!