My November Scentbird arrived late this time around (in December) but I'm not mad because I adore the scent I chose and have worn it almost every day!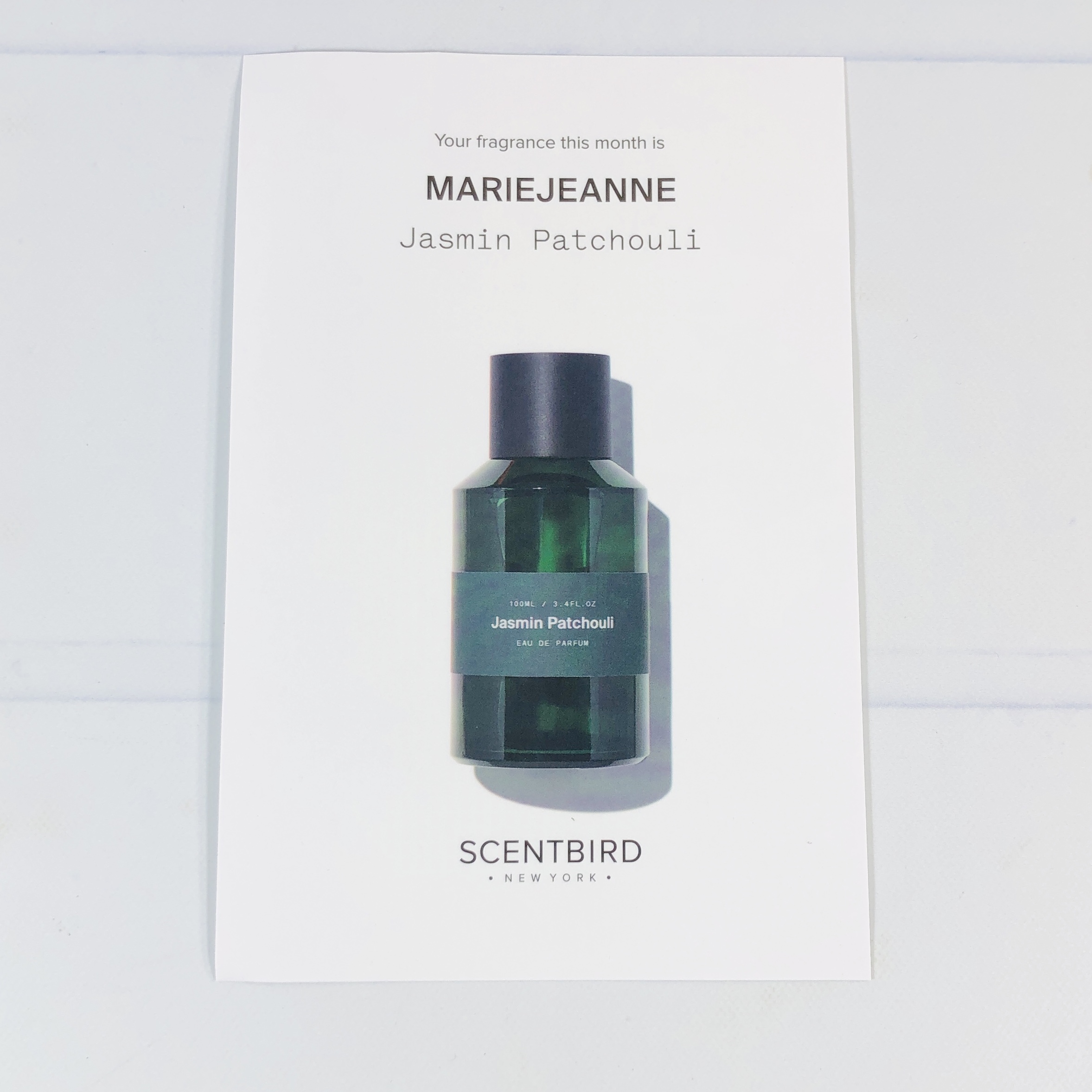 I received a card showing the fragrance I chose. Make sure to keep your queue up to date or you will receive the fragrance for the month, which for November was Goodhabit Align.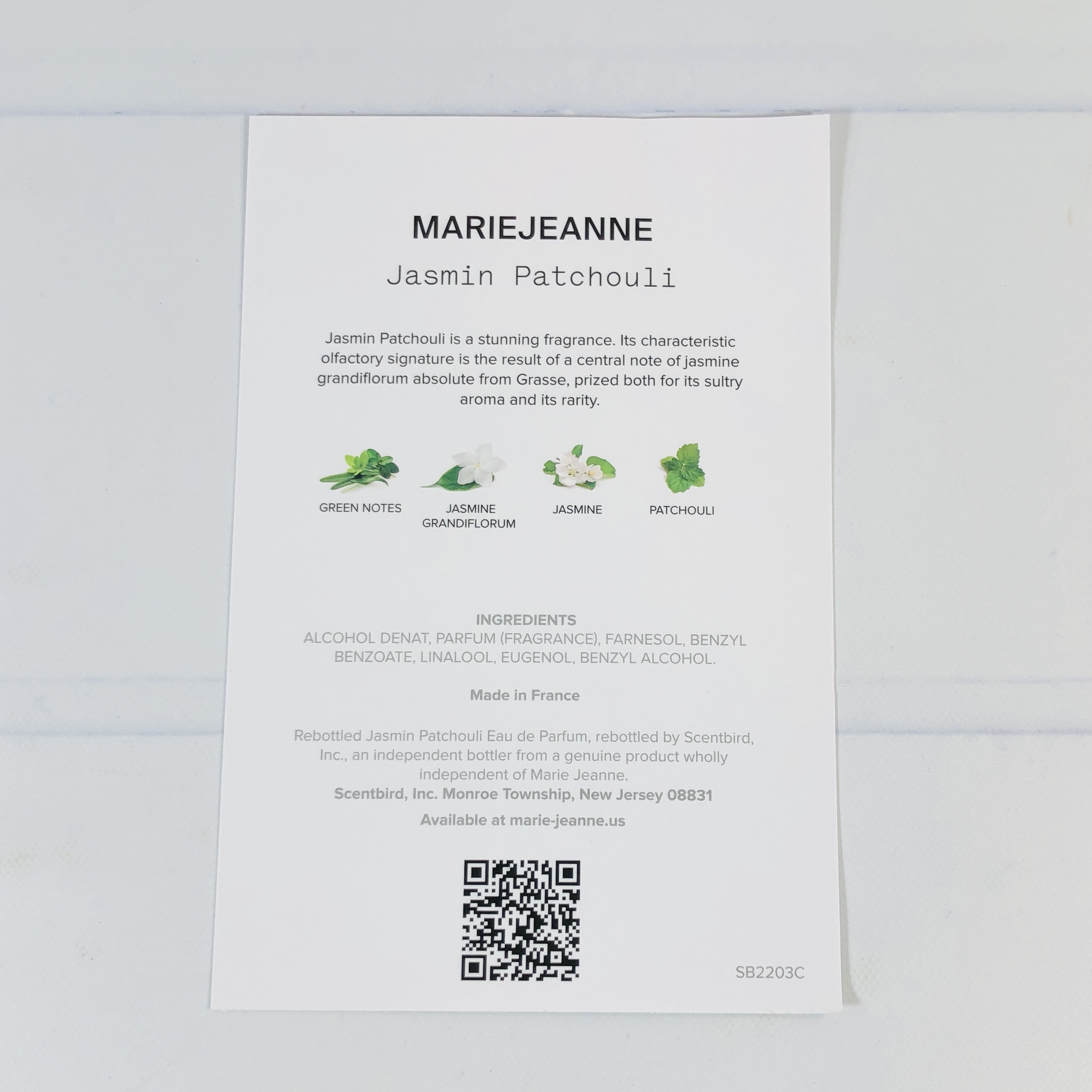 The back of the card listed the scent notes and ingredients. My perfume was made in France! This scent is listed under the "Clean" section at Scentbird so it doesn't have ingredients such as parabens and phthalates — you can find the full list of those forbidden ingredients here.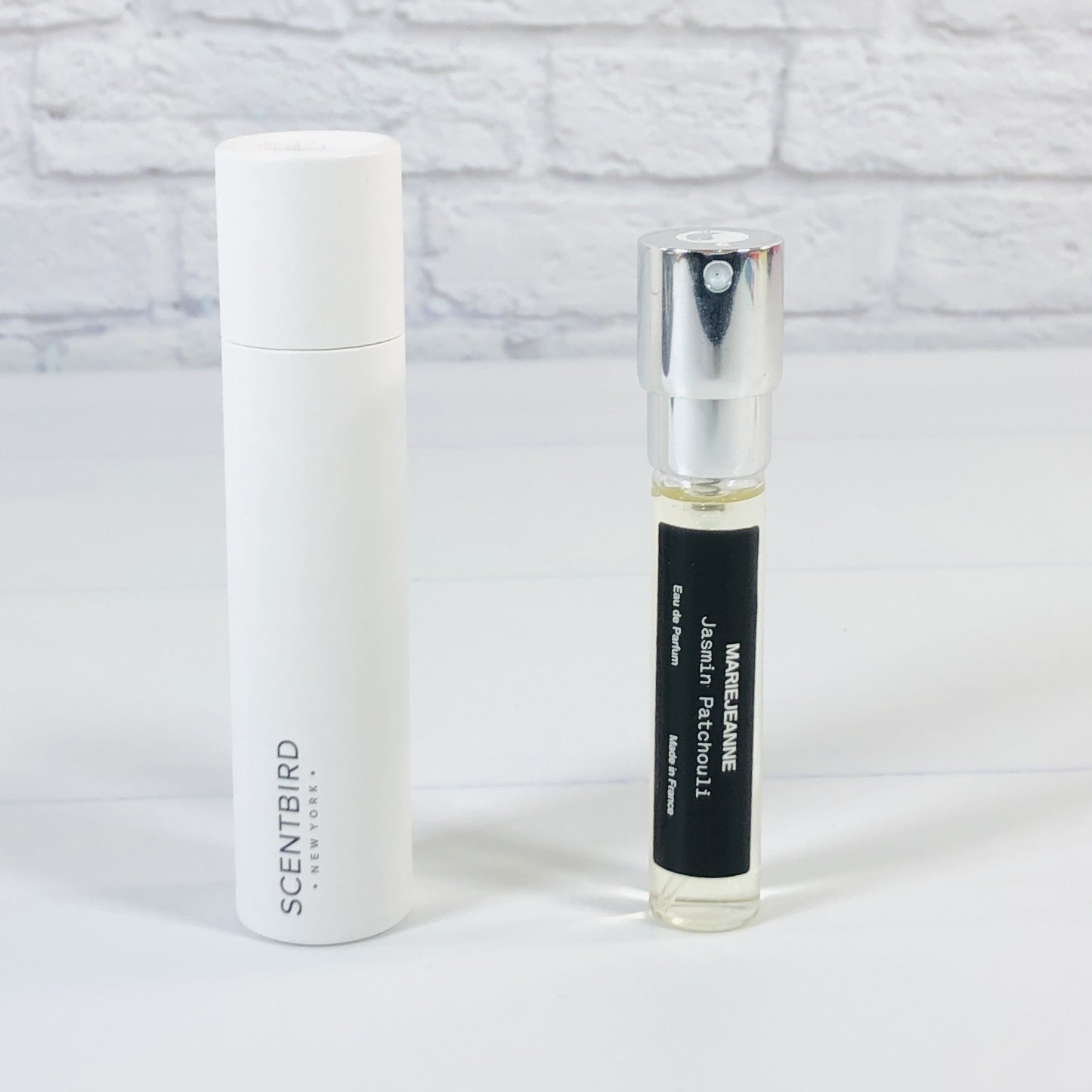 Mariejeanne Jasmin Patchouli Eau De Parfum ($175 for 100ml) Mariejeanne is a brand I was unfamiliar with so I was excited to try something new, and it has patchouli in the name, I love patchouli!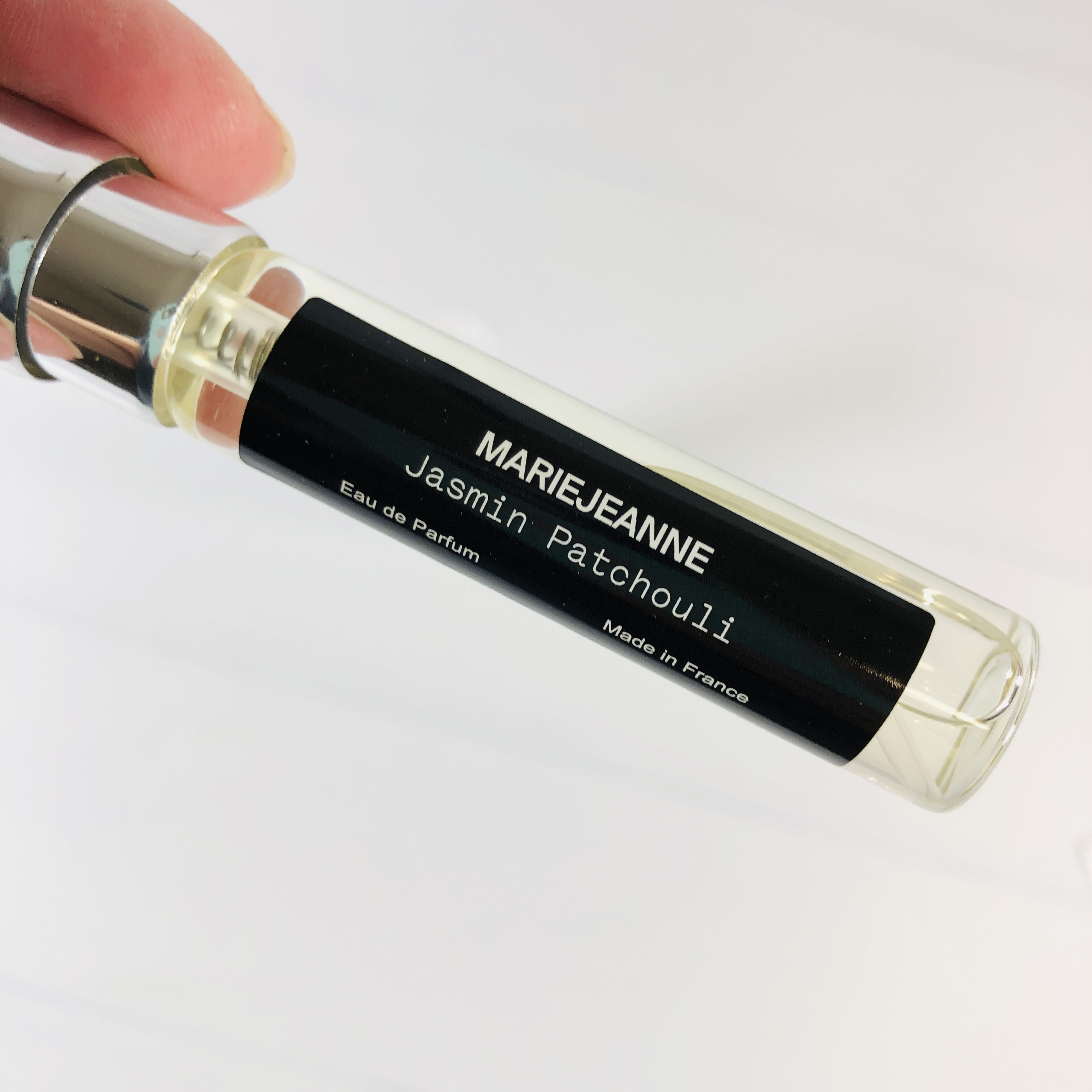 The other scent notes include jasmine, green notes, and fig leaf. Scentbird vials hold 8ml, or 0.27 ounces, enough for a few sprays a day for an entire month.
You can read what other subscribers to Scentbird have to say about all of the fragrances on their website. This scent is a recent addition so there weren't many reviews but most Scentbirdies thought it was woody and spicy and not very floral, despite having jasmine in the name. They thought it was perfect for everyday wear for fall. I mainly smell the patchouli immediately after applying and then it gets kind of woodsy from there on out. It has a hint of sweetness but this is a good unisex scent, I think it is right in the middle and doesn't lean particularly feminine or masculine.
You get a carrying case with your first order and can add other cases, like this pretty red case I've been using for an additional cost. I love my new fragrance, I think it is perfect for fall and the fact that my husband complements me each time he smells it is a bonus. It's not overly strong or long lasting, and yet I did notice I was wearing it even a few hours after applying.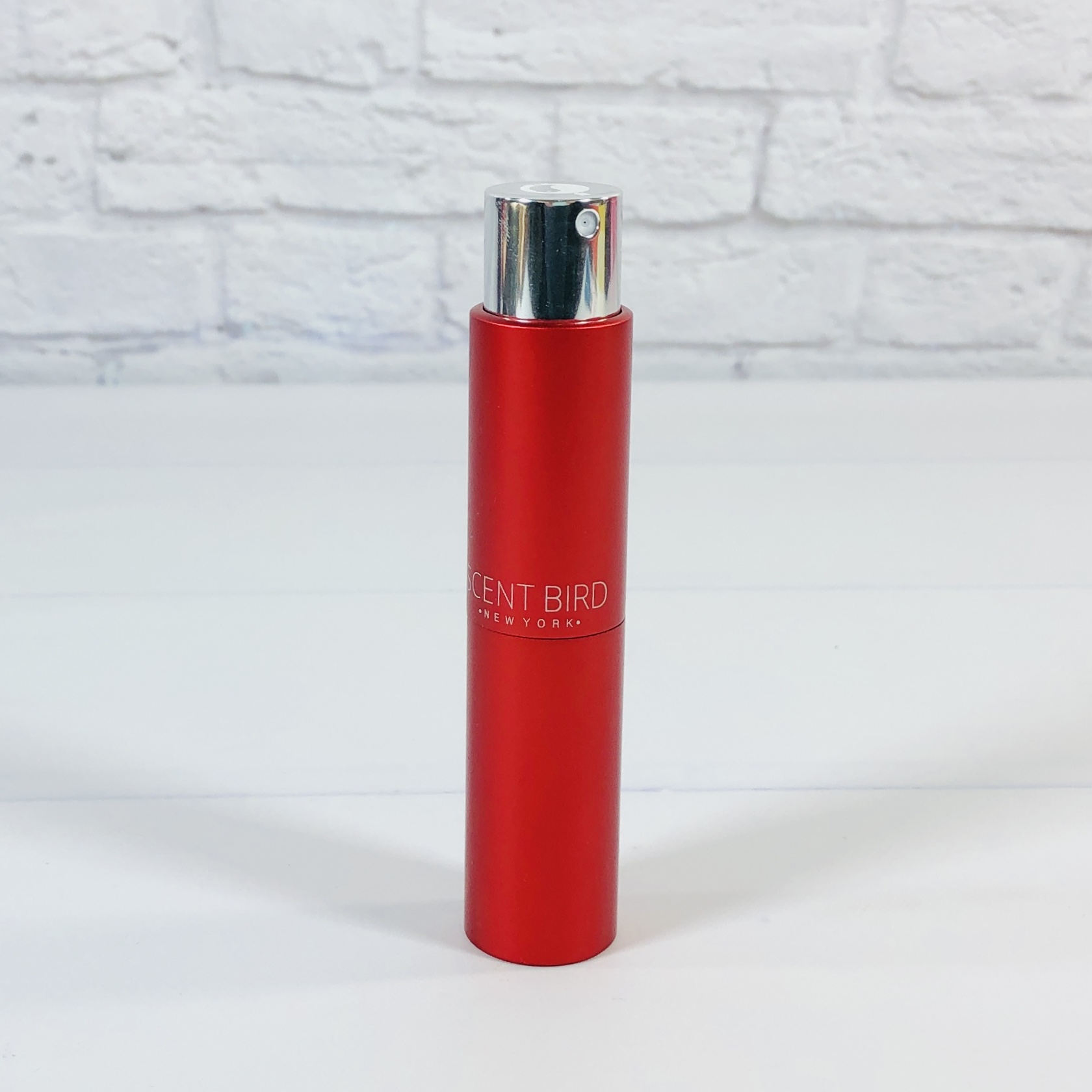 DEAL: Get 50% off your first month! No coupon needed, just use this link to subscribe.
Scentbird is a monthly perfume and fragrance decanting subscription that has branched out into skincare, makeup, and even candles. With Scentbird, you get a thirty-day supply of perfume every month – Scentbird takes authentic perfumes and decants them into travel sprayers. There are over 450 fragrances to choose from and Scentbird adds new ones every month! The plan is $15.95 a month but you can save when you purchase a multi-month subscription, or even arrange to receive perfume every other month. Keep in mind that some fragrances and other items may have an upcharge of up to $15 in addition to the subscription cost. 
What's in your Scentbird queue? Let me know what scent you're wearing now in the comments!