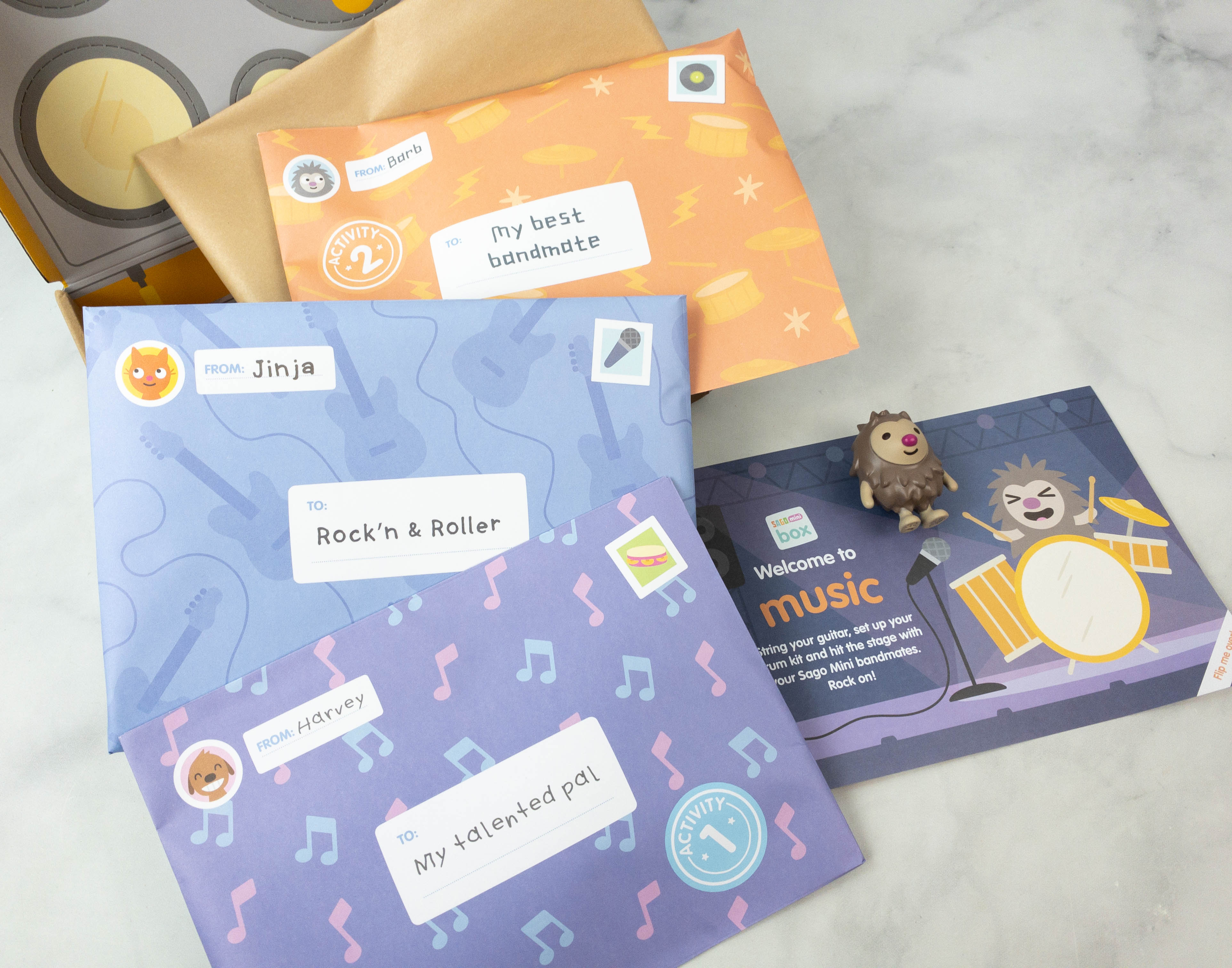 Sago Mini Box encourages creative and imaginative play, and this particular box we're reviewing is all about MUSIC! From making DIY concert merch to playing with a makeshift drum set to designing a guitar, it leaves kids a lot of room for fun and learning.
DEAL: Get your first box for just $10! Use this link and coupon code SMBOX10.
Activity #1: DIY Concert Merch. The first activity for this box is creating DIY concert merch, such as posters and cool shades! The back part of the kit includes a list of materials and detailed instructions.
It contains all the needed materials, including crayons and the prop tickets, along with the letter from the manager, Harvey.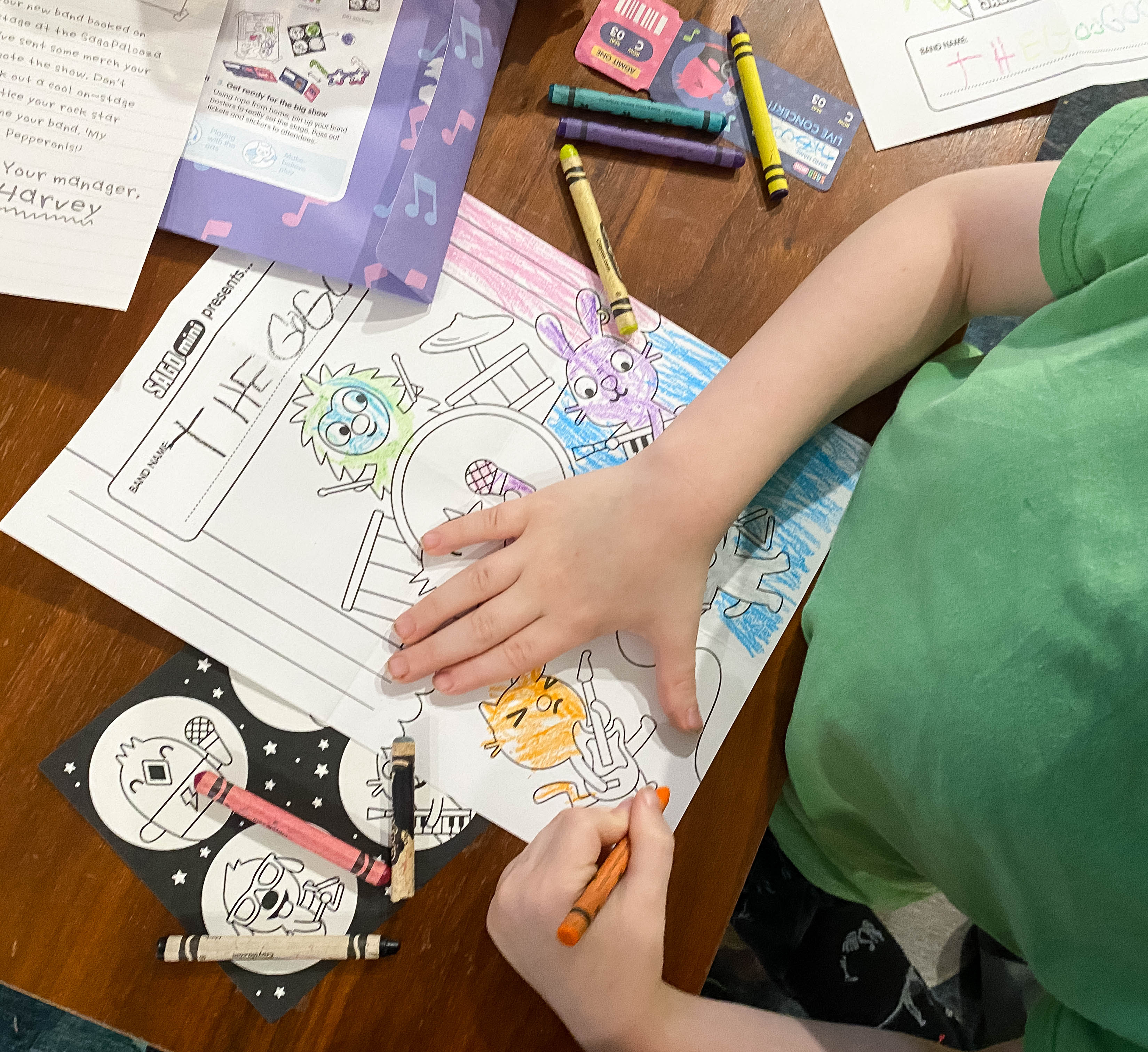 My son was excited about the idea of the concert, so he started coloring the posters. I give him all the credit for choosing the band name, The Gogoos. It's fun and unique! There were also stickers to color and pass out as band merch!
They've decided to put the posters up to our staircase wall, and my daughter joined her brother in doing so!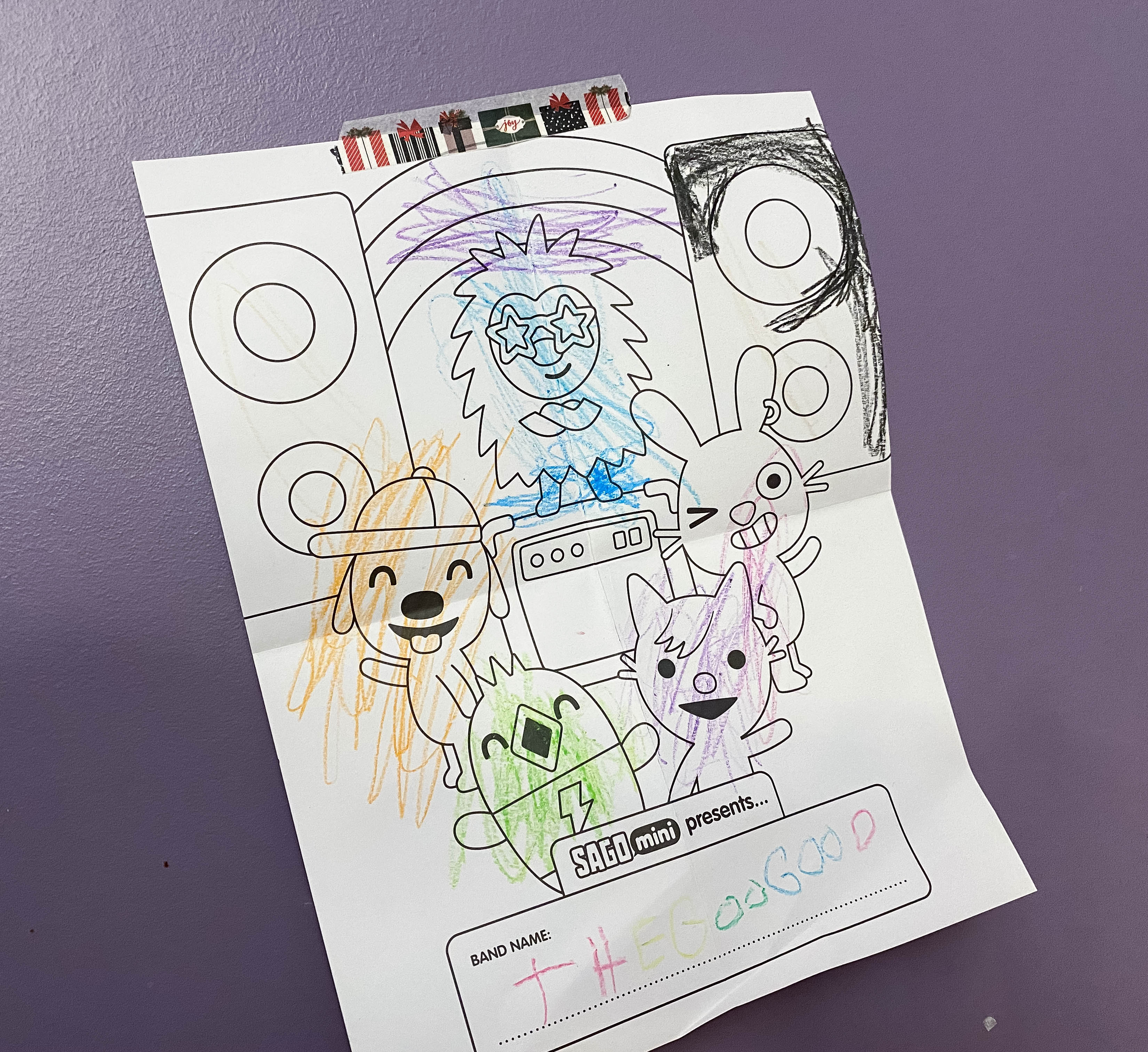 Here's another poster of the band. This time, my daughter did the coloring! Aside from encouraging kids to be creative, this activity also enhances small motor skills.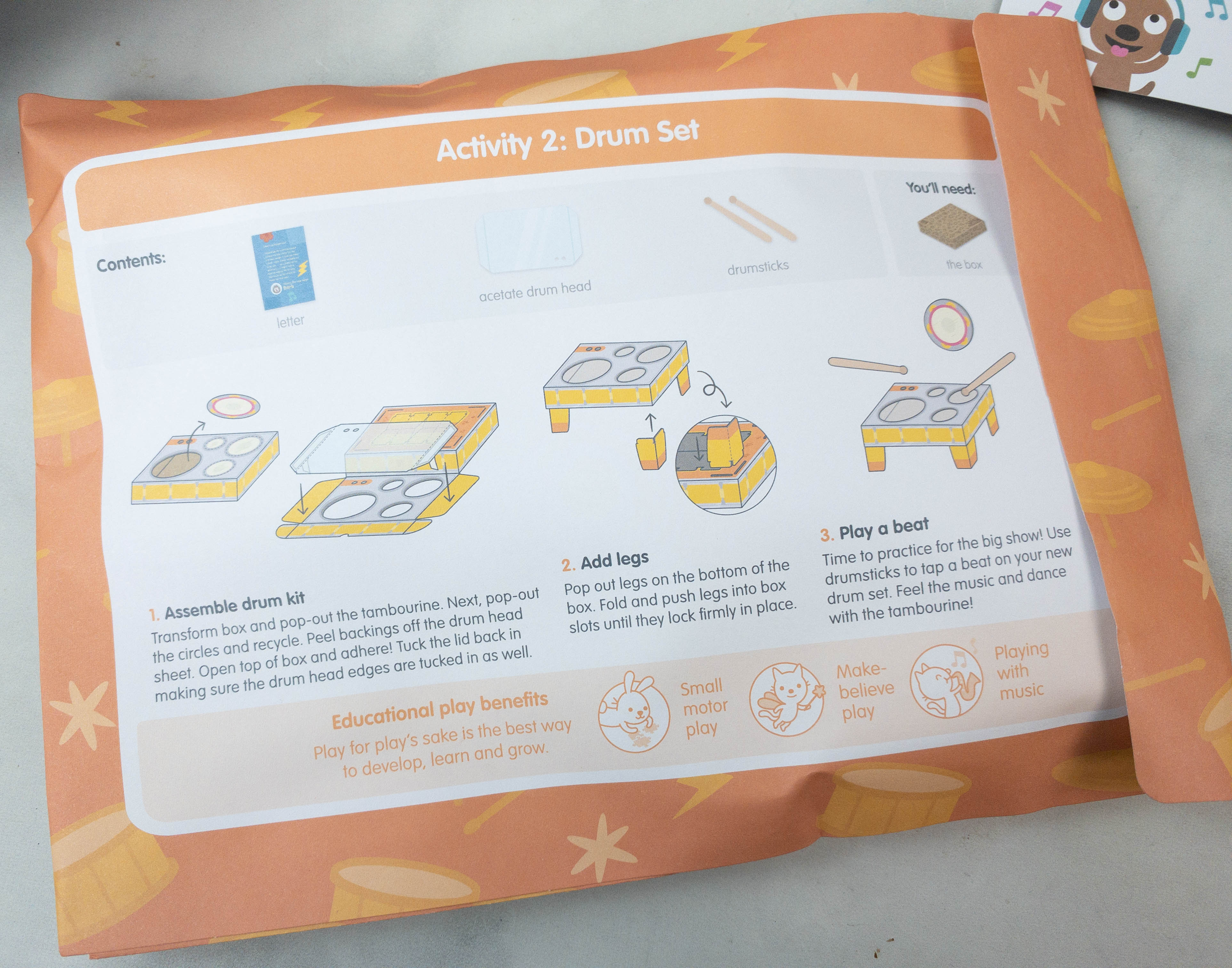 Activity #2: Drum Set. The next envelope contains the second activity for the Music box, and it's about assembling and playing with a drum set! As usual, the kit includes a materials list and clear instructions. It also lists what benefits can kids and their parents expect from doing these craft activities.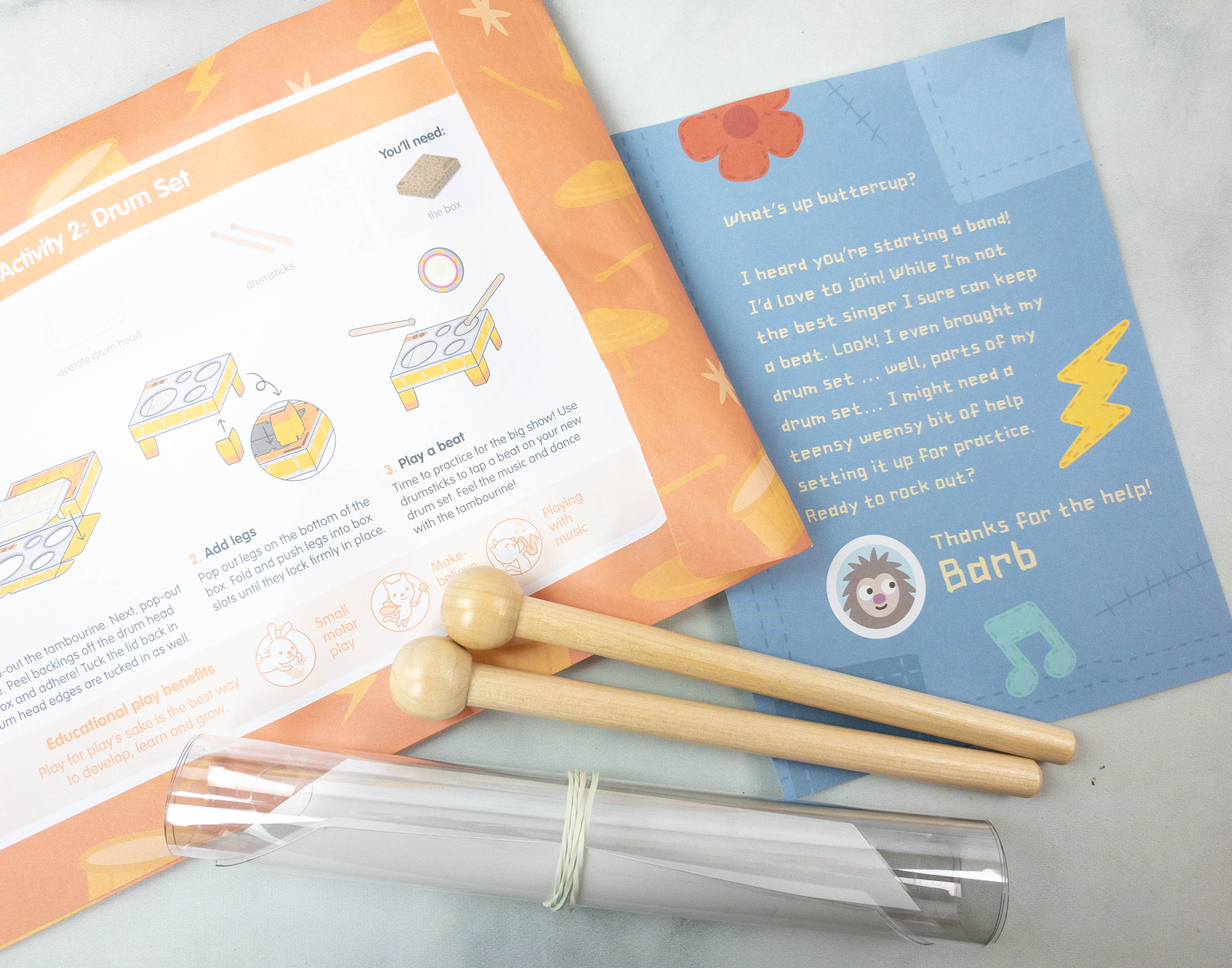 It's a fun craft activity that promotes small motor skills and introduces kids to music. The kit comes with drumsticks, an acetate drum head, and a letter from Barb!
My daughter loved the sound of the makeshift drums! She had a good time playing with it, and I couldn't be happier to see how much she enjoyed it.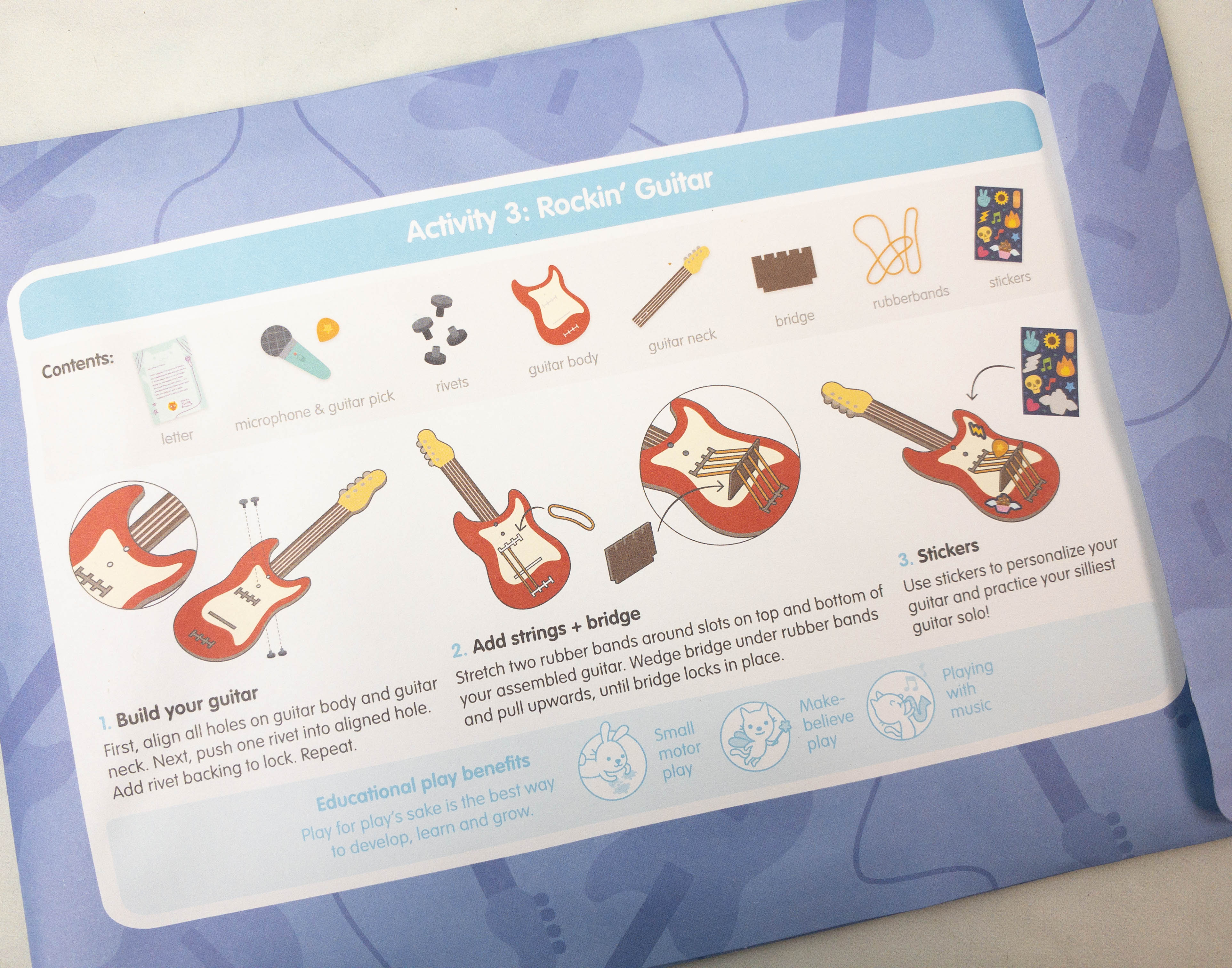 Activity #3: Rockin' Guitar. Lastly, here's a guitar craft activity! It comes in an envelope with guitar prints all over it, complete with a list of materials and precise instructions. My little rockstars were too excited to make this one!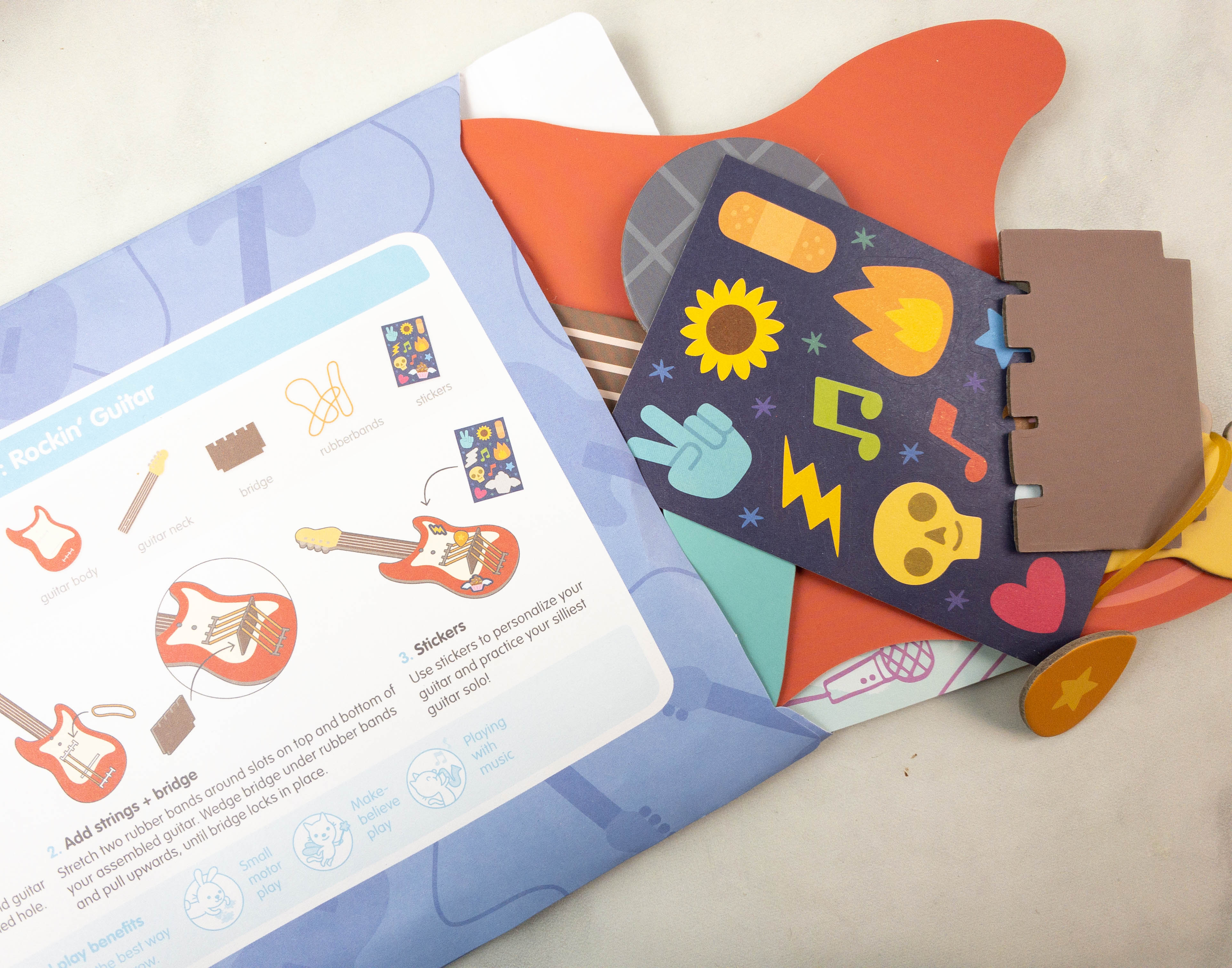 The kit provided a guitar pick, bridge, and stickers for designing the guitar body!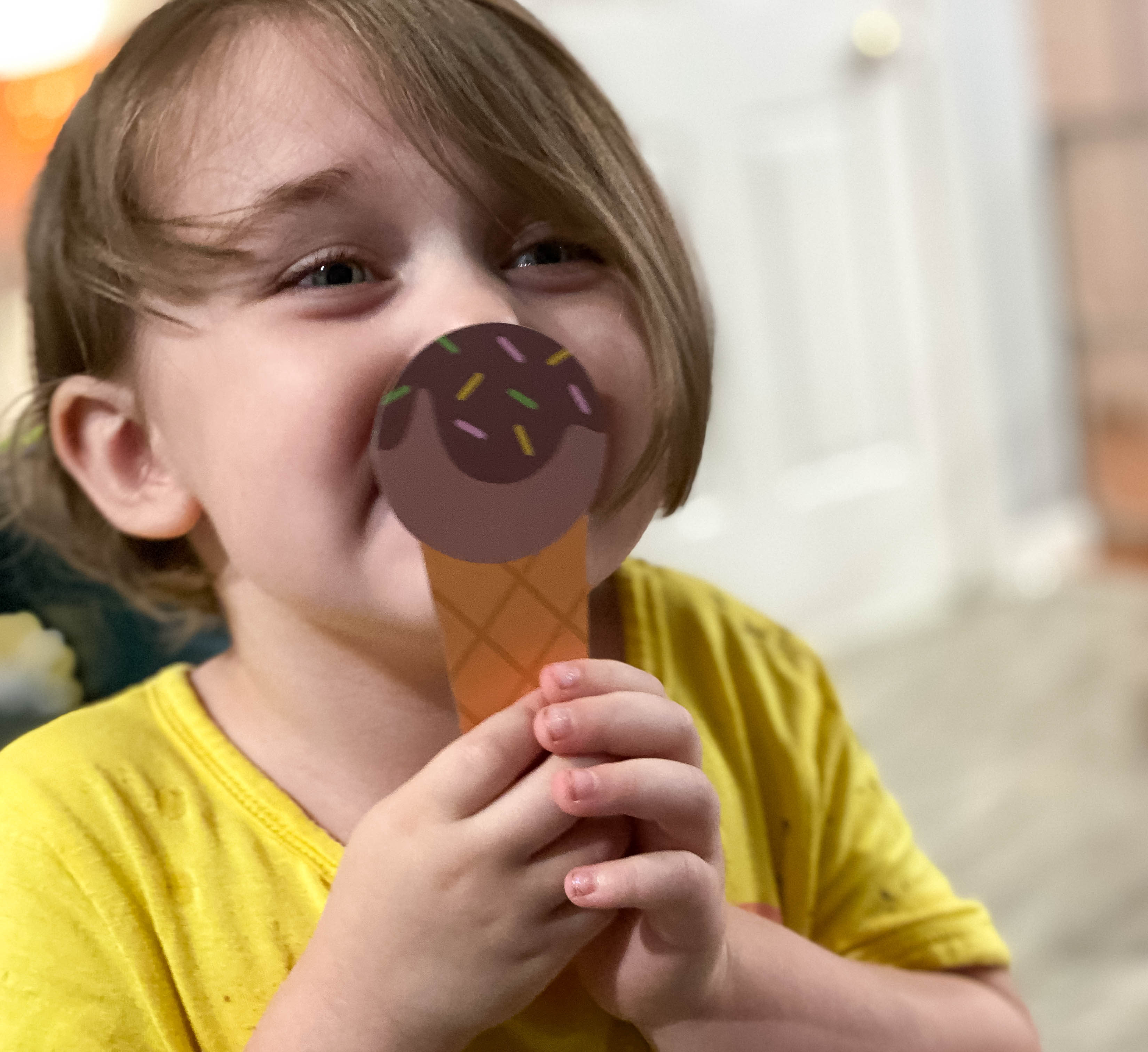 Here's my adorable daughter showing off the microphone. It's an ice cream-inspired microphone!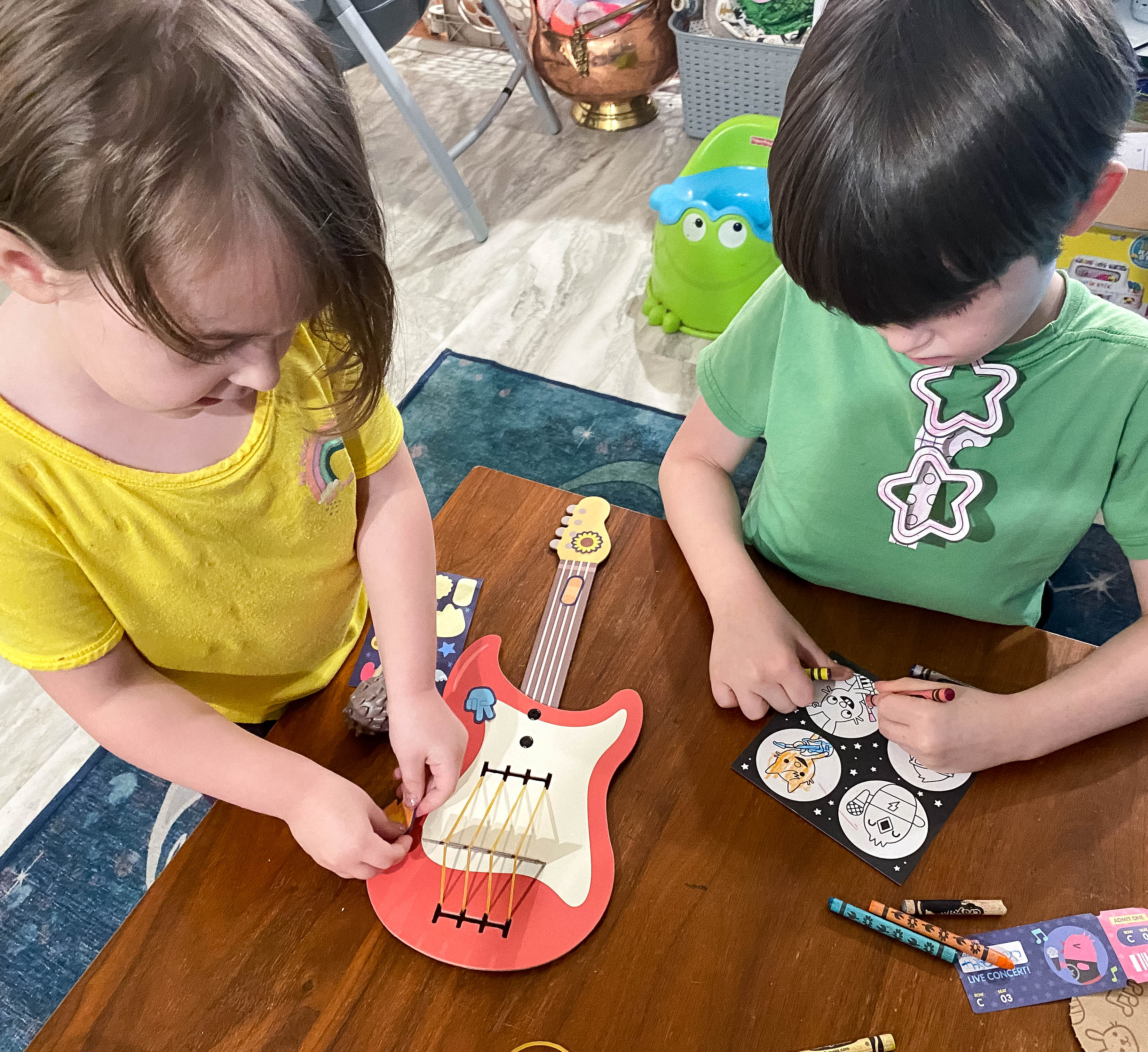 Four little hands helped in doing the guitar. See them being so busy building the instrument and designing it! It came with lots of stickers to help make it their own.
Here's the finished product and it suits my son so well! He also has the rockstar glasses on that were included!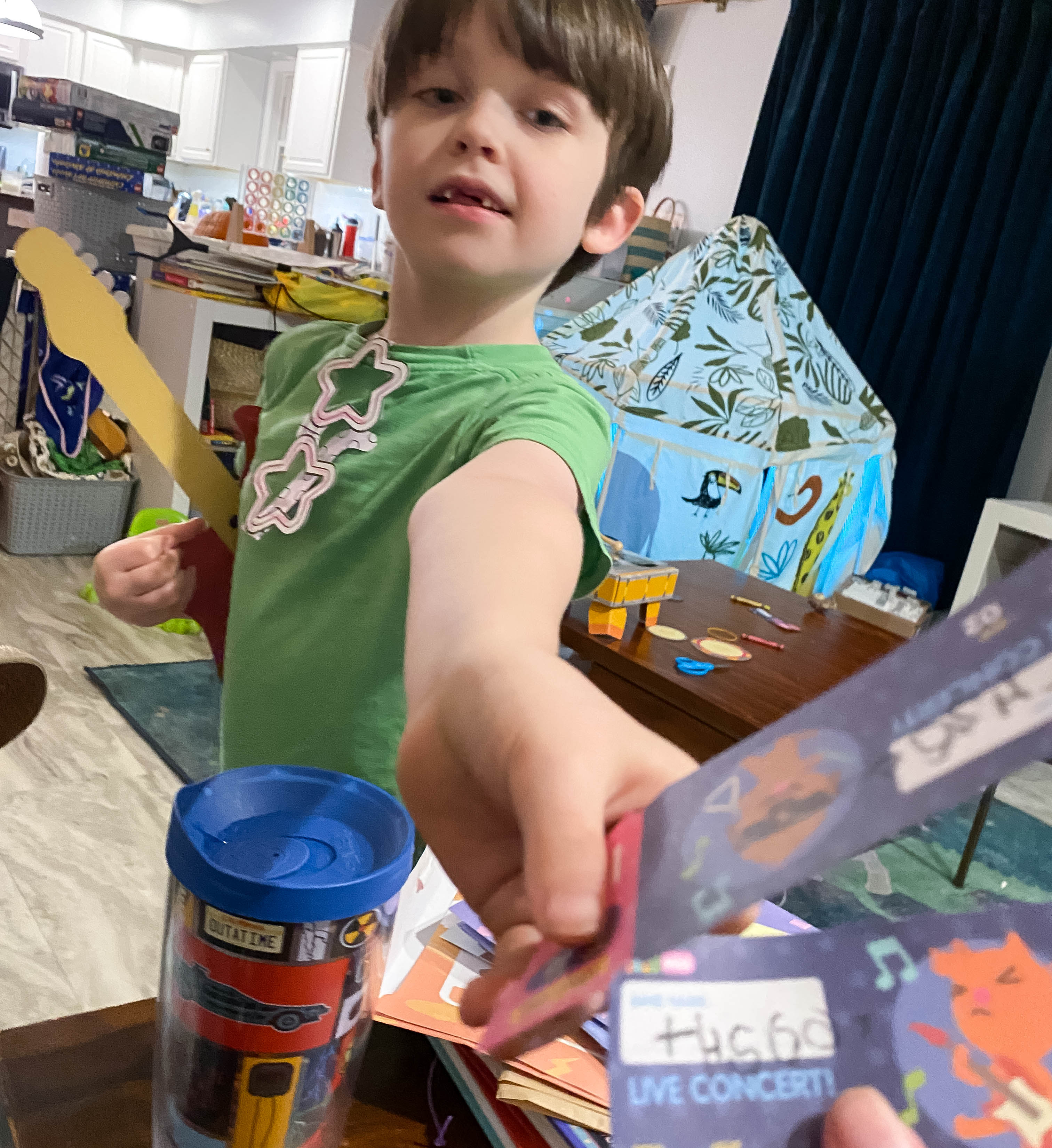 No more time to waste! Let's get the concert started! I'm getting my ticket!
It's another fun Sago Mini box, with a music theme that piqued my kids' curiosity. They enjoyed doing all of the activities included in the box and both my son and daughter did everything with little to no supervision. The materials were also provided along with the instructions, so the crafting part went great. After finishing the props, my kids proceeded to play for hours and trust me when I say that I've been blessed with many concerts in the days and weeks after we initially did this box. Honing creativity and imagination is beneficial in a child's development, and that's exactly what this subscription promotes!
A card is included in the package, discussing all the activities in the box. It also shows how the box would look once transformed. See it here: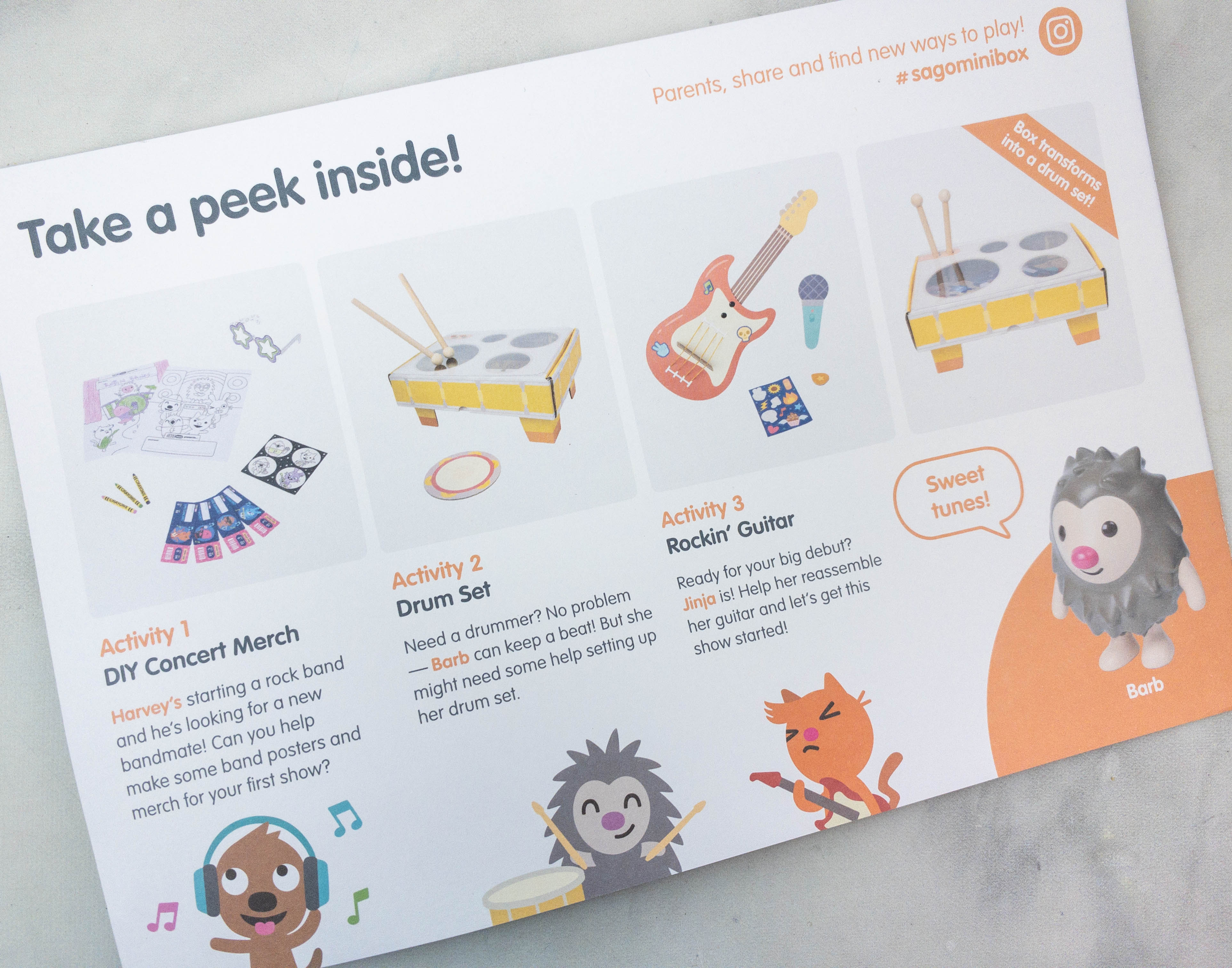 Sago Mini Box is a monthly make-and-play subscription for preschoolers that brings quality and creative play. Each monthly box is $19 plus shipping, and if you decide to have an annual subscription, you can save up to $48 annually. You'll get a box filled with make-and-play activities and surprises designed to teach modern skills to preschoolers and a Sago mini collectible figurine of one of the characters from the box, and a special letter for the kids.
Sago Mini's fun subscription for preschoolers and little kids made the list in our 2021 readers' choice best subscription boxes for kids list!
What do you think of Sago Mini Box?