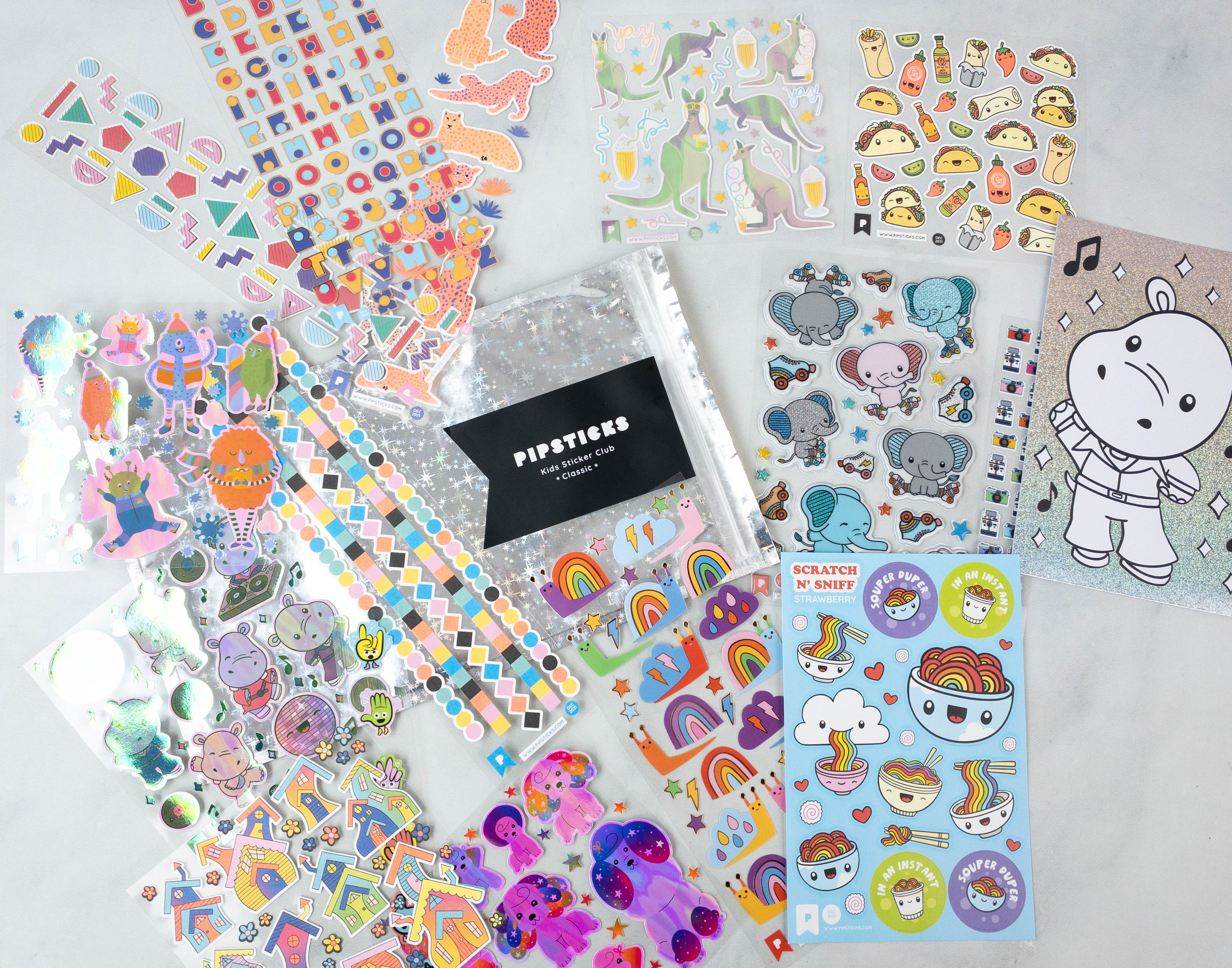 It's another month of fun stickers, curated specially for kids! The December 2021 Pipsticks Kids Club included colorful sticker sheets in different sizes and finishes. With designs featuring everything from animals to food, these vibrant stickers are perfect whether for creative projects or for decorating purposes!
DEAL: Save $5 on your subscription! Use this link to subscribe and coupon code FRIENDSROCK.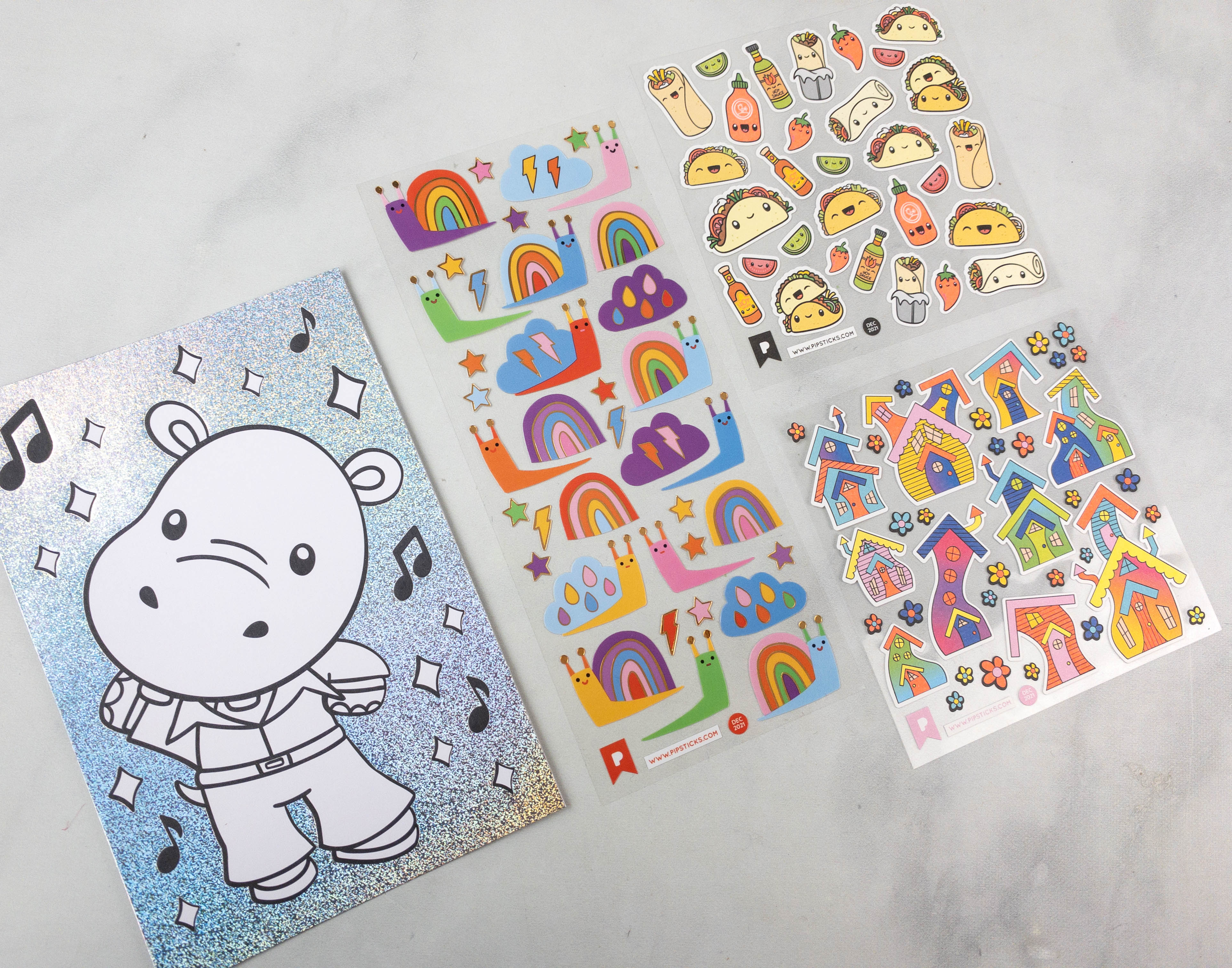 Every Pipsticks pack includes a coloring postcard! This month, it features a hippo in a stylish retro dance outfit. Meanwhile, the first three sticker sheets feature snails, yummy Mexican food (including tacos, burritos, jalapeños, and hot sauces!), and dancing hippie houses with flowers.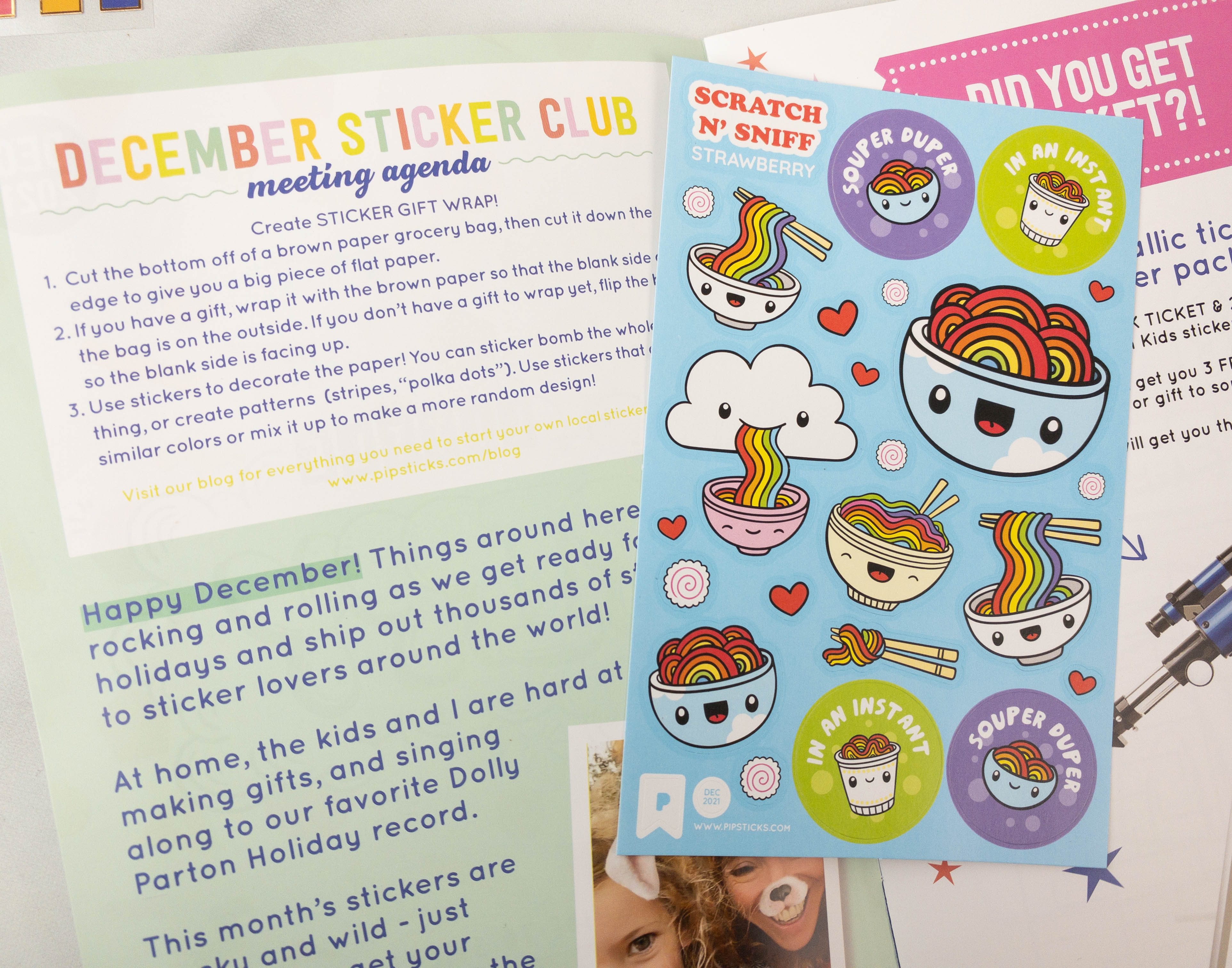 Another thing my kids look forward to in every pack: scratch n' sniff stickers! This month, they come in a strawberry scent, which is so sweet and fruity, while the designs are cute illustrations of rainbow ramen noodle bowls with cute smiling faces and narutomaki fish cakes.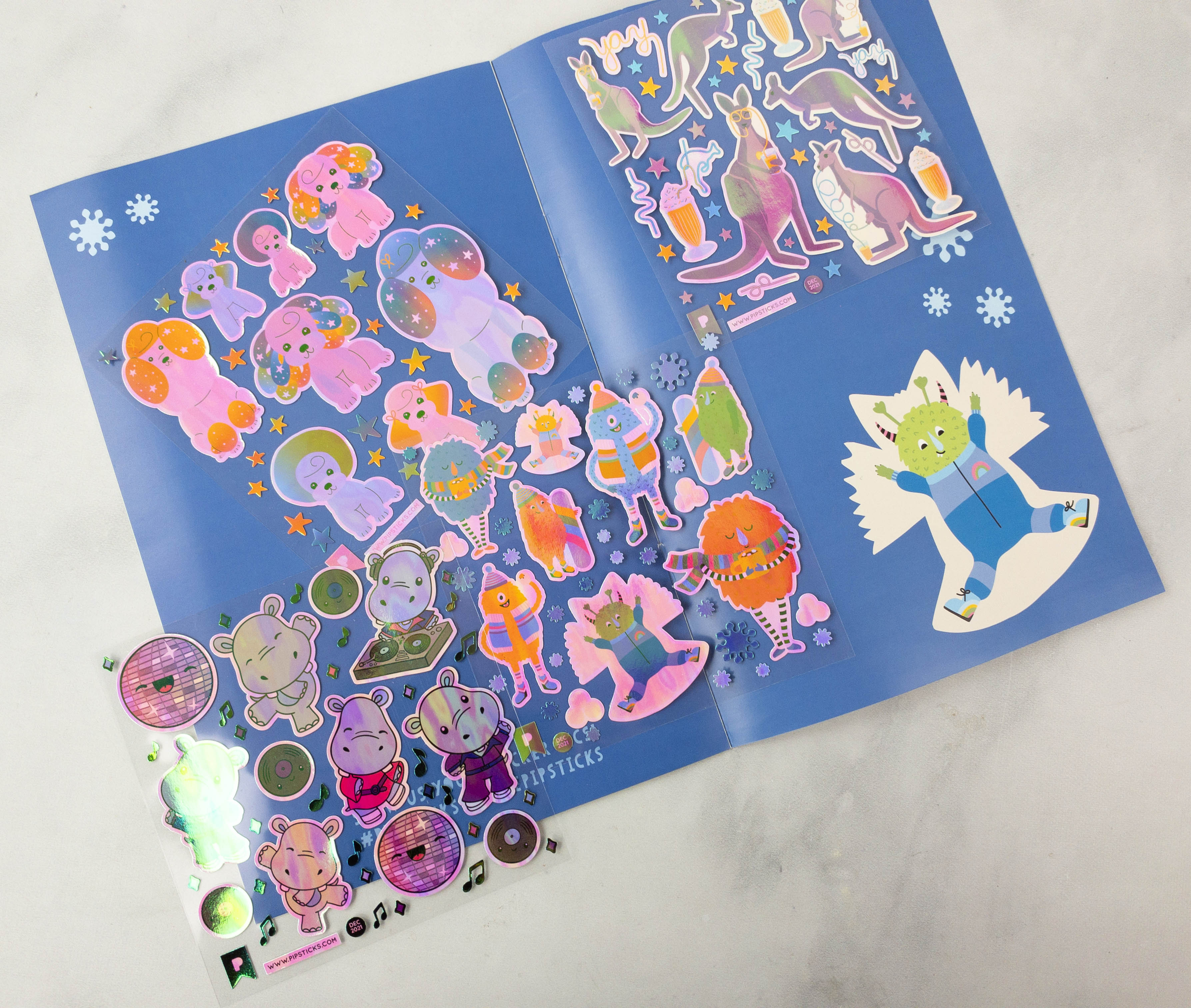 Here, we have another set of stickers, and they're animal-themed! There is one with dancing hippos along with disco balls and vinyl CDs. Another sheet features cute rainbow poodles, and they look like superstars! Next up is a sticker sheet filled with kangaroos, and the last one includes alien-like creatures. My daughter undoubtedly loved all of them!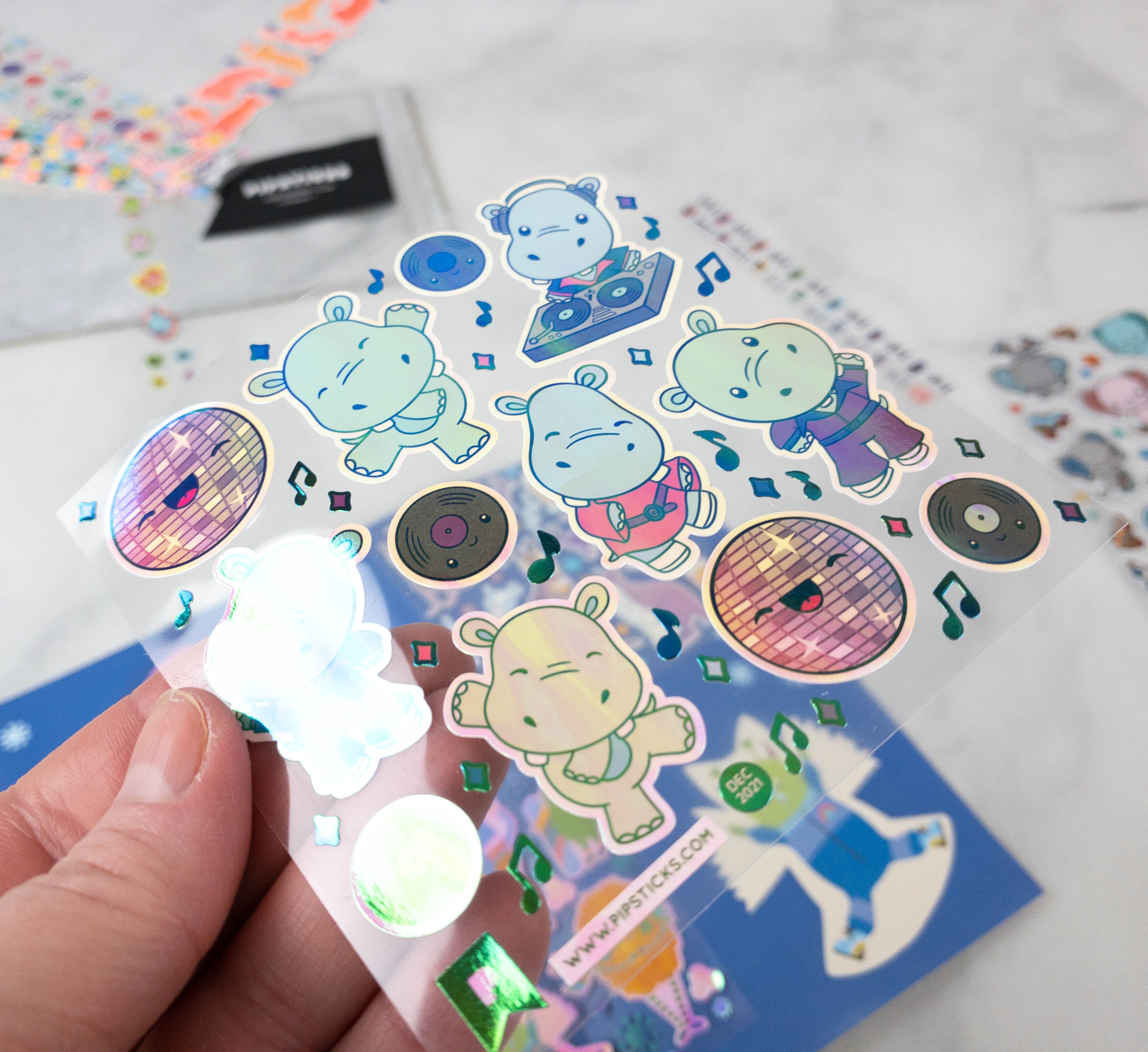 What a cute sticker sheet! The hippo looks so adorable while dancing! It comes with a clear backing, and my little scrapbooker enjoyed every sticker.
Here's a closer look at the stickers. They have a glossy iridescent accent that makes them more fun to use!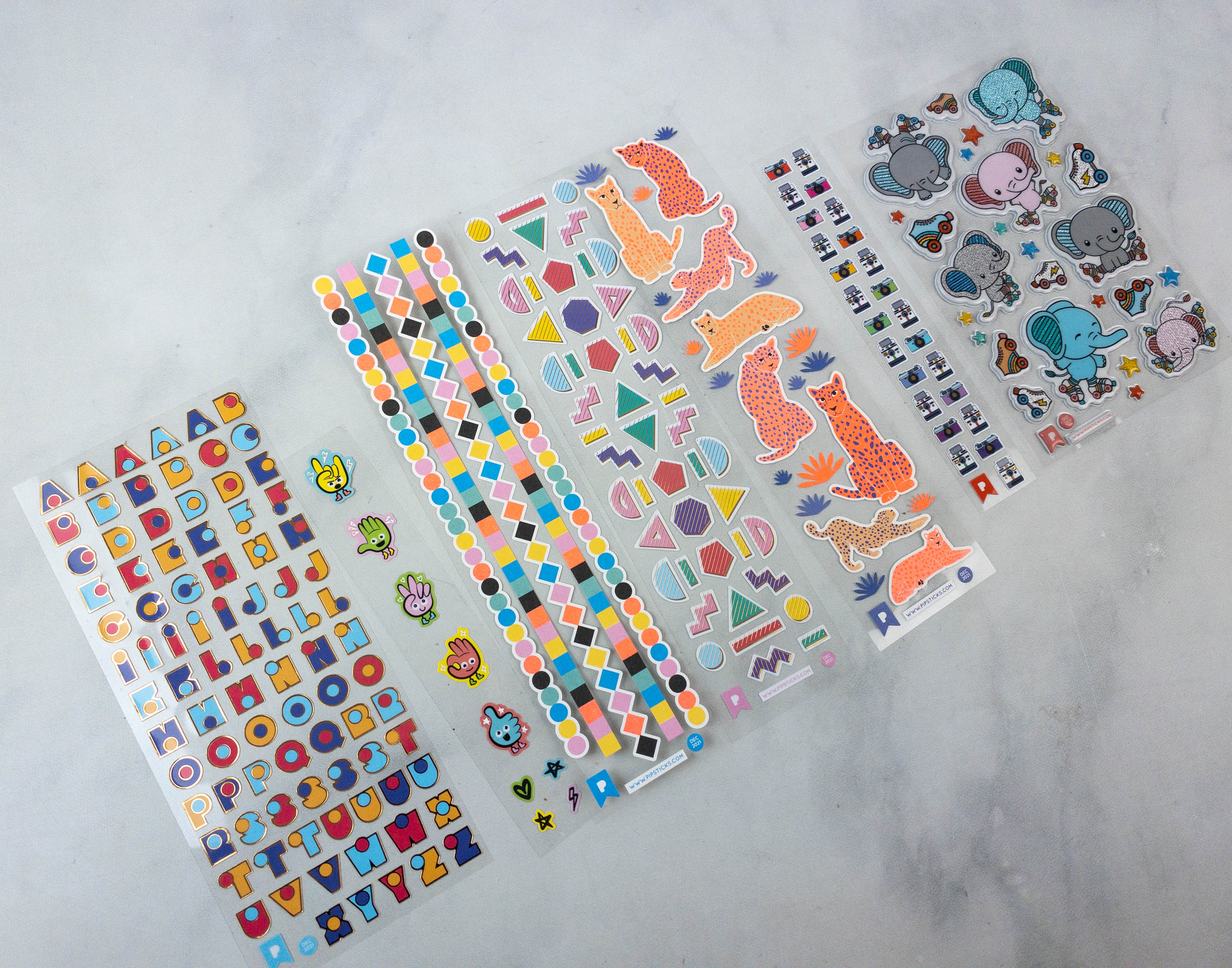 The pack also includes alphabet stickers, complete from A to Z, and a sticker sheet with hand signs and geometric shapes. To round up the pack are cheetah and elephant sticker sheets, plus a sheet filled with mini cameras that would look great on travel-themed spreads.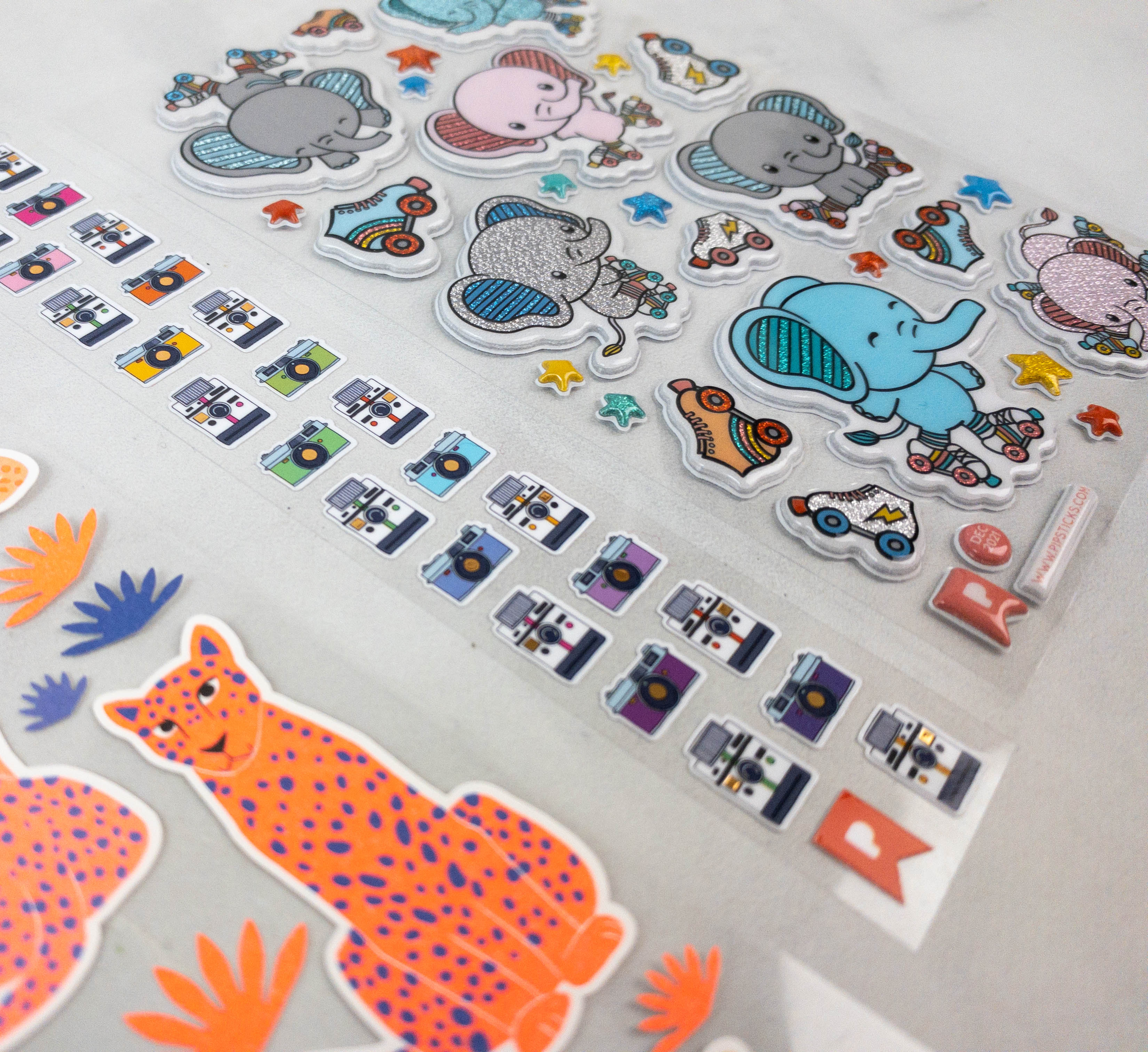 The elephant stickers are of the puffy kind, and they have glittery color accents. My daughter was the most enthusiastic about it!
The sticker sheets for this month are colorful and most of them feature animals as well. Everything looks cute and unique, my kids can't get enough of them. Their favorites are the puffy elephant stickers and the hippo set, as these sticker sheets come with iridescent and glittery accents! All in all, this subscription is ideal for sticker lovers like my kids, so they can keep their collection stocked and replenished. Grown-ups who love stickers don't have to worry because Pipsticks also has a sticker subscription for adults!
Here's a peek at this month's packaging plus the Little Pippy Zine, a mini magazine with activities kids can work on: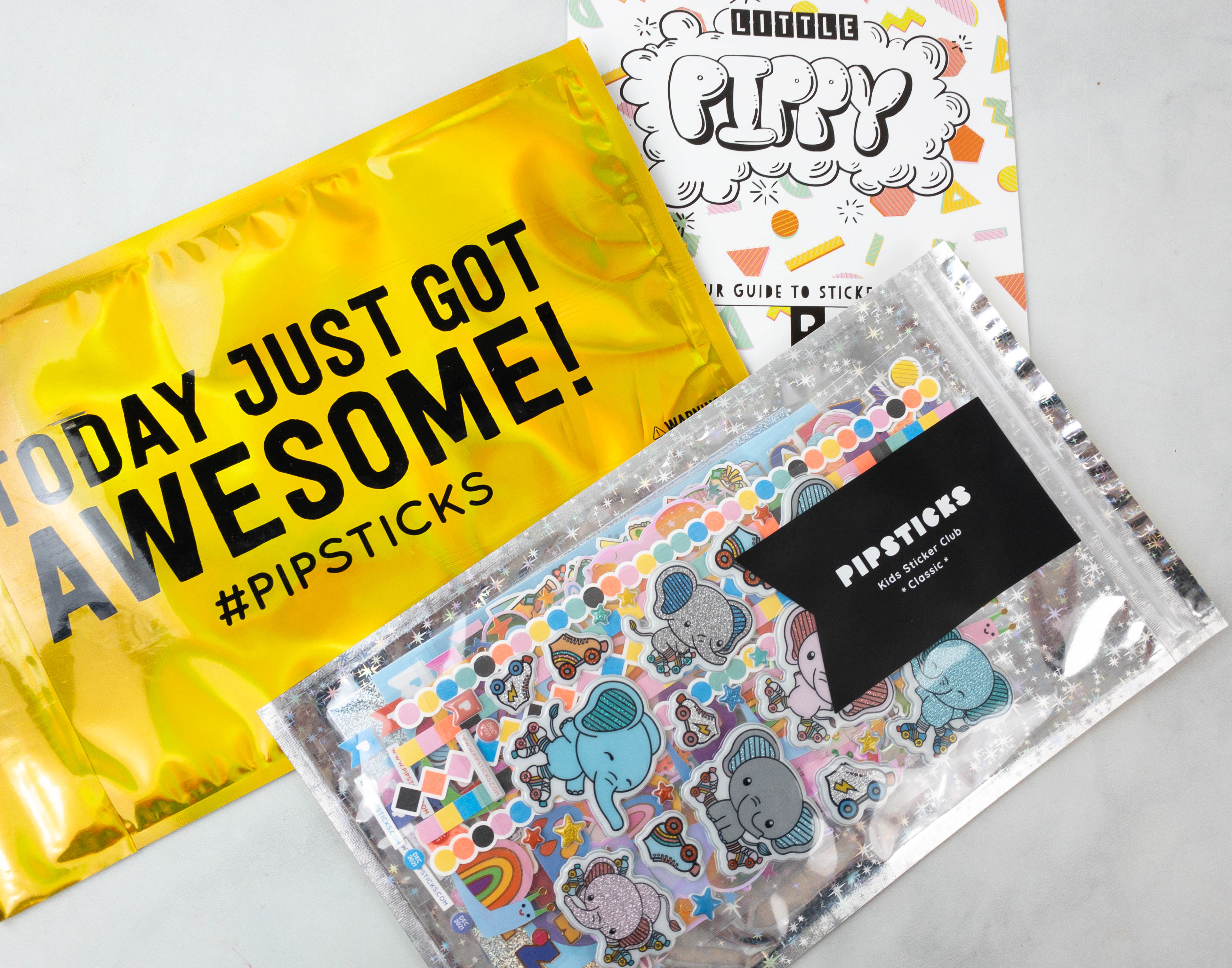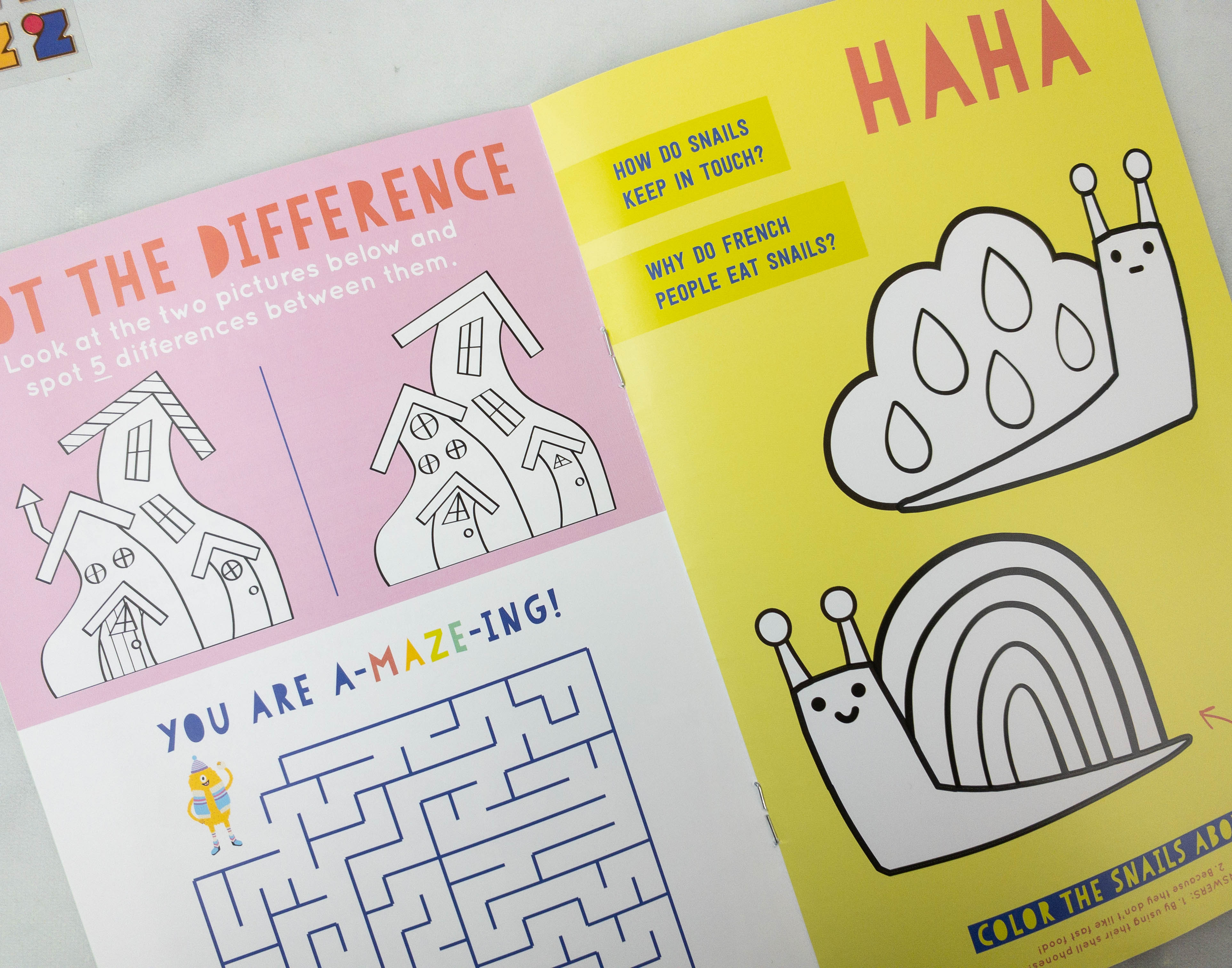 Pipsticks is a monthly sticker subscription that sends new designs from their collection in a super shiny holographic pack every month! The stickers come in a reusable sparkly pouch and include sticker sheets, paper products, and Little Pippy, an exclusive sticker magazine. You also get 5% savings in the online store and more. You can choose to get stickers for adults (Pro Club) or kids (Kids Club). Both clubs come in Classic (15 sheets for $17.95 a month) or Petite (7 sheets for $11.95 a month). Shipping is free to the U.S., and Pipsticks can even be shipped worldwide for a fee.
Pipsticks Kids sticker subscription made the list in our 2021 readers' choice list of best subscriptions for kids! They also topped the list of best stationery subscriptions for the year!
NOTE: You should be able to find the items in this month's pack in the Pipsticks online shop around mid-month. They usually have previous packs available too.
Are you getting any of Pipsticks subscriptions?