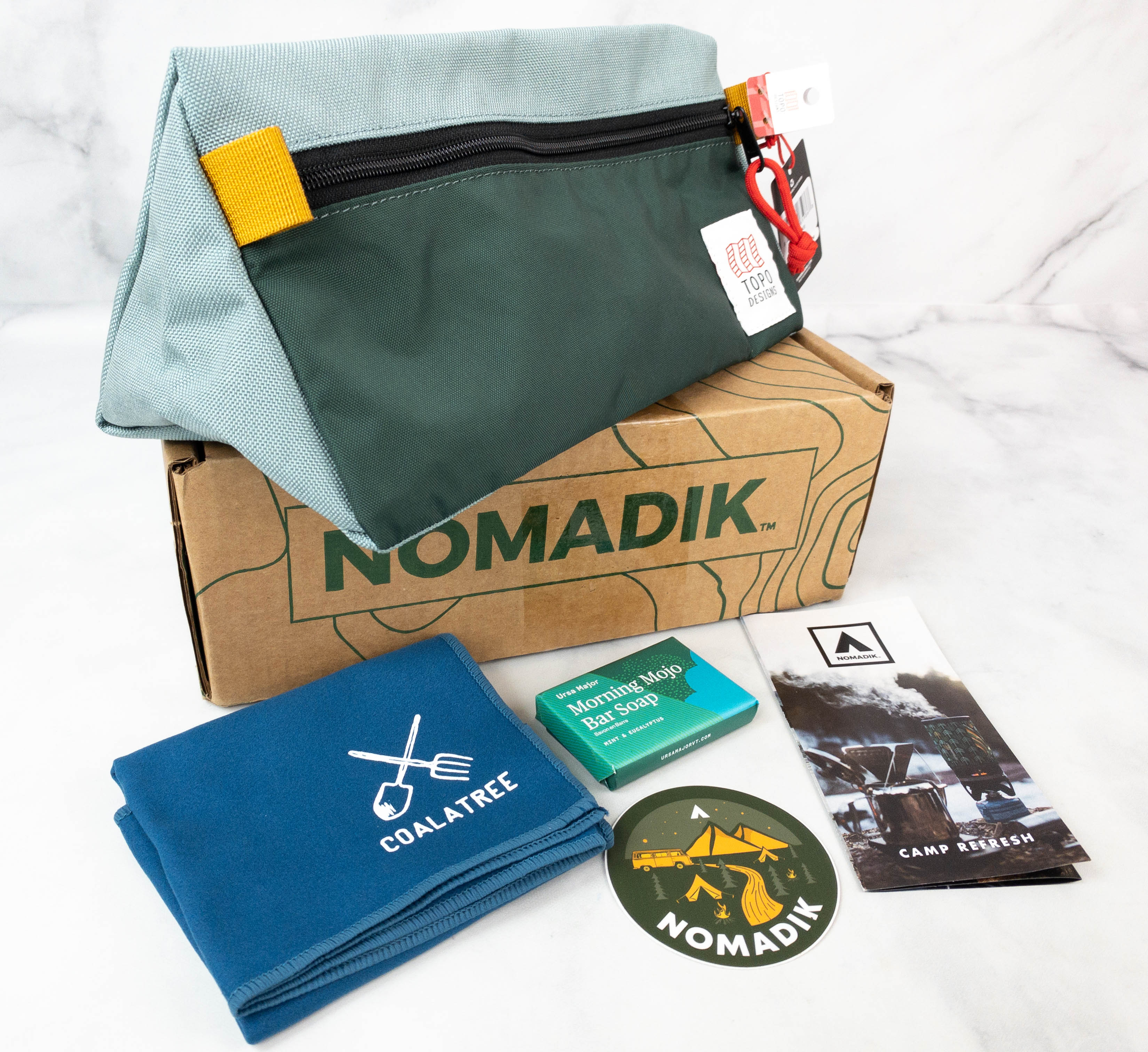 It's important to explore the great outdoors fully prepared! Themed CAMP REFRESH, the January 2022 Nomadik box is curated with items that you can use to help you freshen up even when you're in the wild!
DEAL: Save $5 off on your first subscription box with coupon code HELLO5OFF.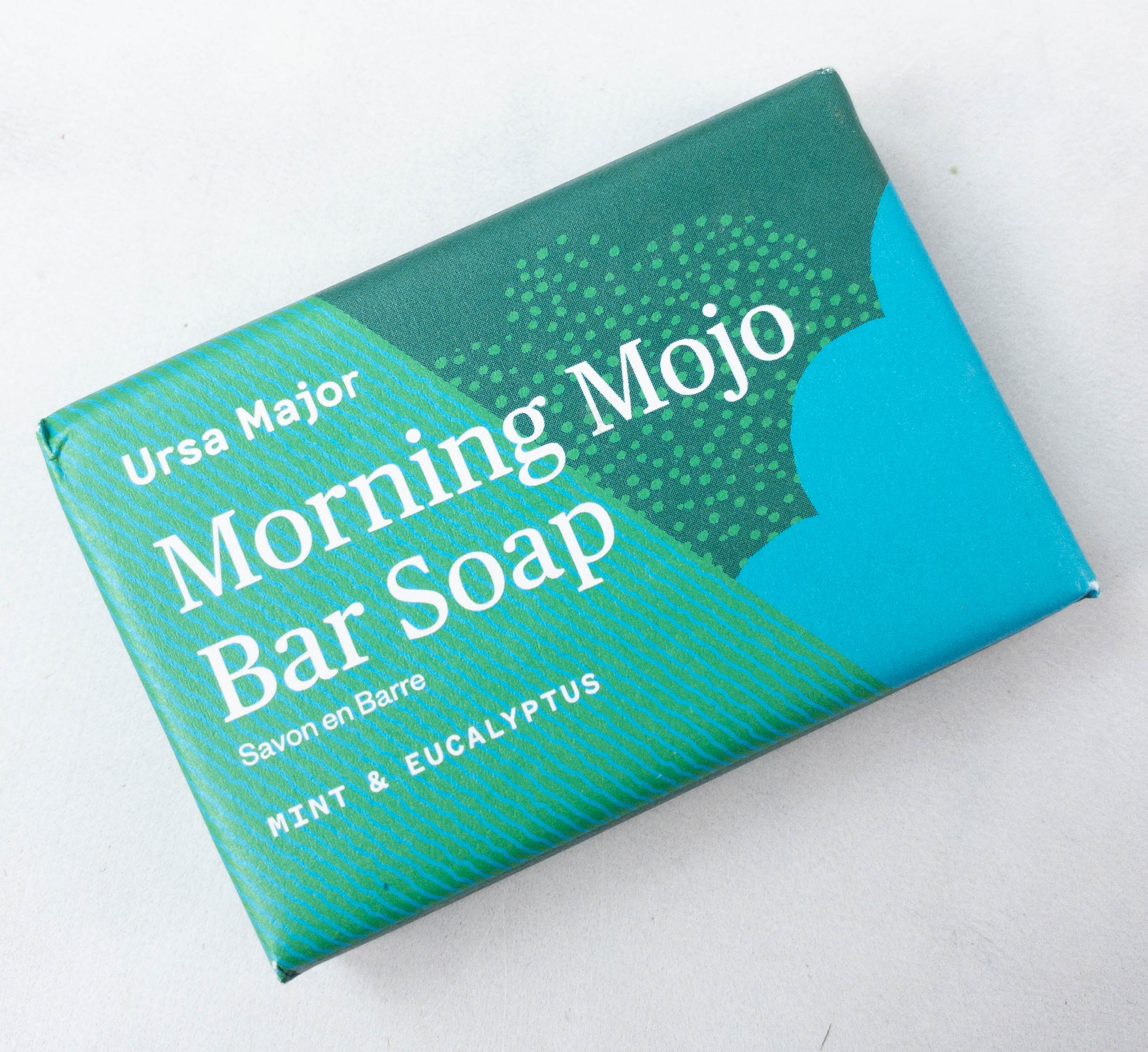 Usra Major Morning Mojo Soap ($14 – Full Size 5 oz – this is a sample size, maybe $3-5?) This cruelty-free soap has a refreshing aroma because it is infused with peppermint, rosemary, and eucalyptus. It creates a rich and creamy lather that helps exfoliate, soothe, and hydrate the skin.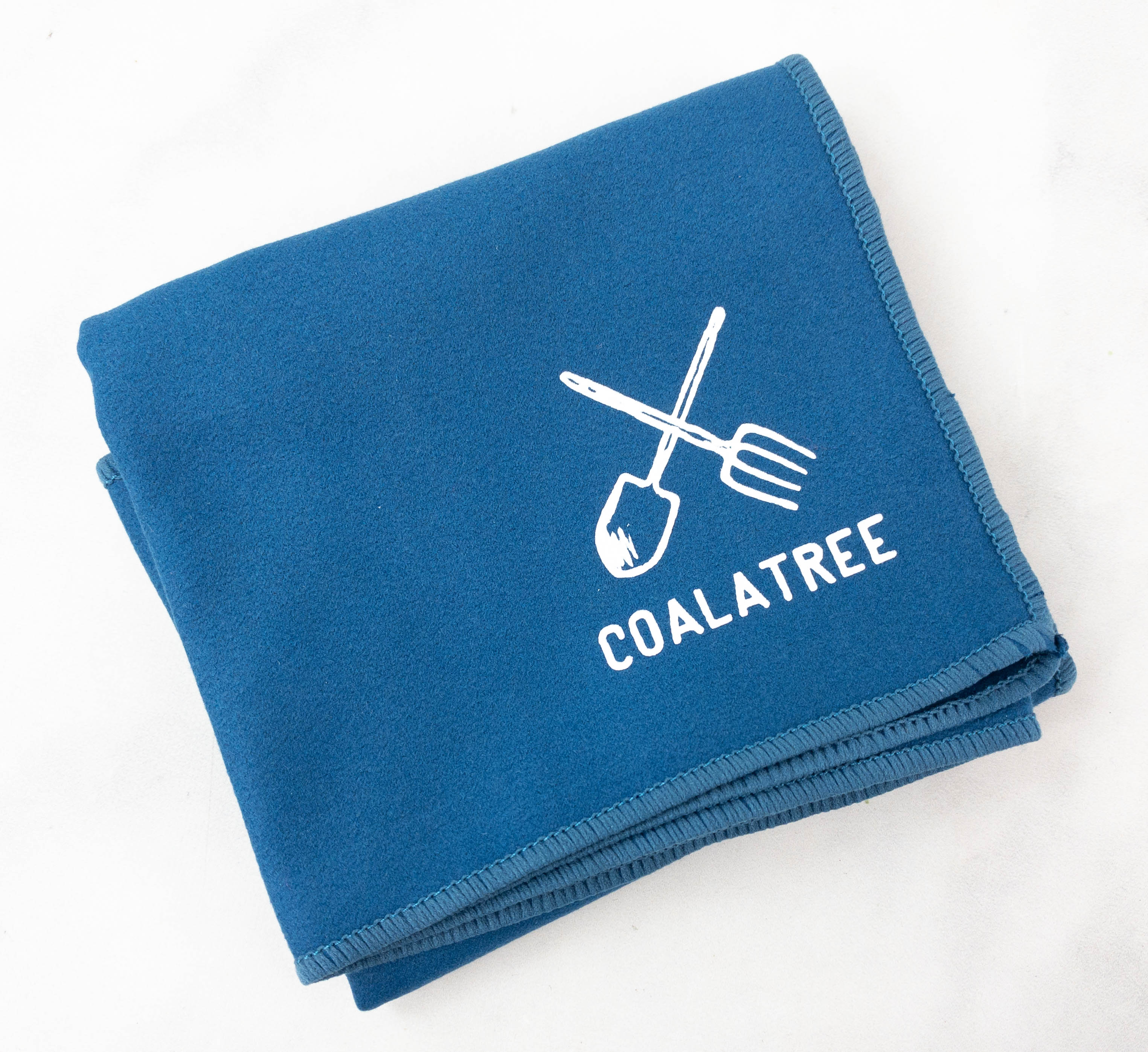 Coalatree Microfiber Hand Towel. Made with microfiber, this towel helps you dry off easily! It's ideal for wiping your hands or face after washing.
The good thing with microfiber towels is that they dry ten times quicker than regular towels. This one is also soft and lightweight, so it's easy to carry on the go!
Topo Designs Dopp Kit ($34) To keep my essentials well organized, they also sent a Dopp kit in a unique self-standing shape.
The colorway I received is called Sage. There is an attached webbing pull tab and wrist strap/handle loop on one end for hanging or holding.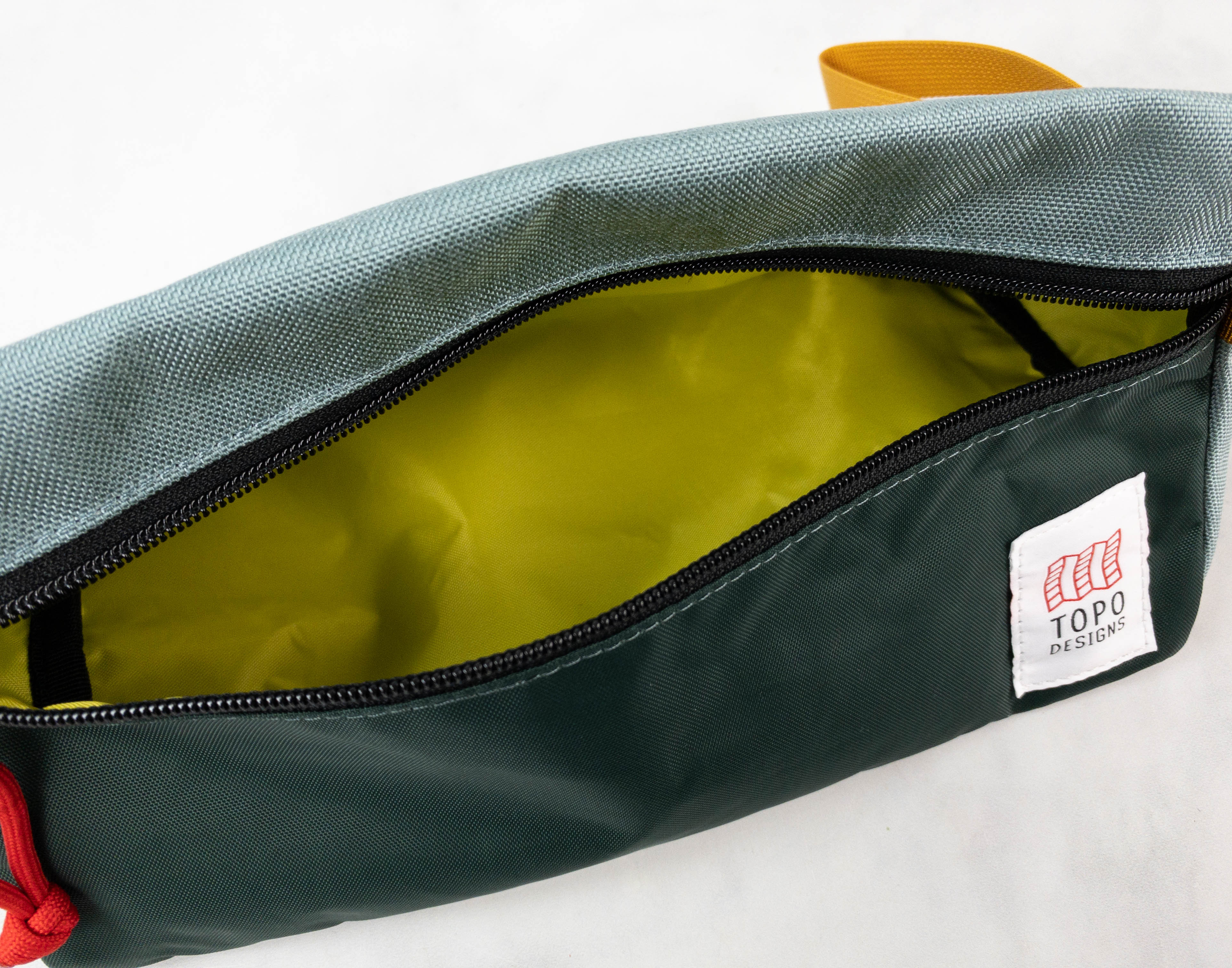 It also has a full inner lining that is easy to clean up and see everything inside, and it's pretty spacious too!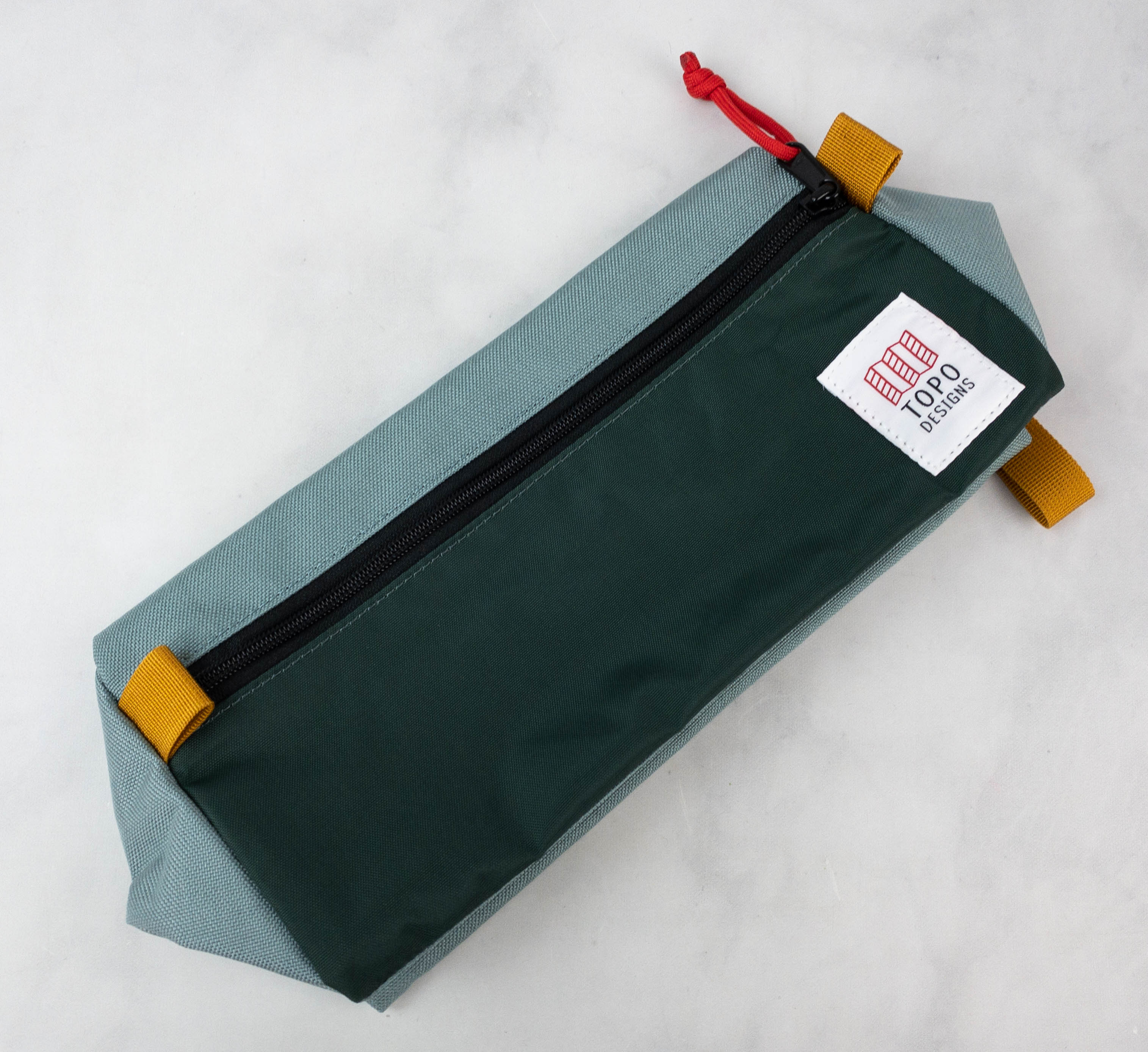 It's made with durable nylon material and it's water repellant as well, so you can keep your mind at ease when you pack your essentials i it. The Dopp kit even has heavy-duty YKK zippers and paracord zipper pulls!
This month's curation focuses on hygiene and it includes a bar soap, a microfiber hand towel, and a Dopp kit where I can keep my essentials. Everything is lightweight, so there's no problem bringing them outdoors. If you want to make sure you stay fresh after a whole day of exploring or camping, this Camp Refresh-themed box is a good fit!
Each month, Nomadik subscribers receive an exclusive sticker. For this box, the sticker I received features a camping site scenery. There's also a pamphlet that sits atop the items with product descriptions. Here's a look: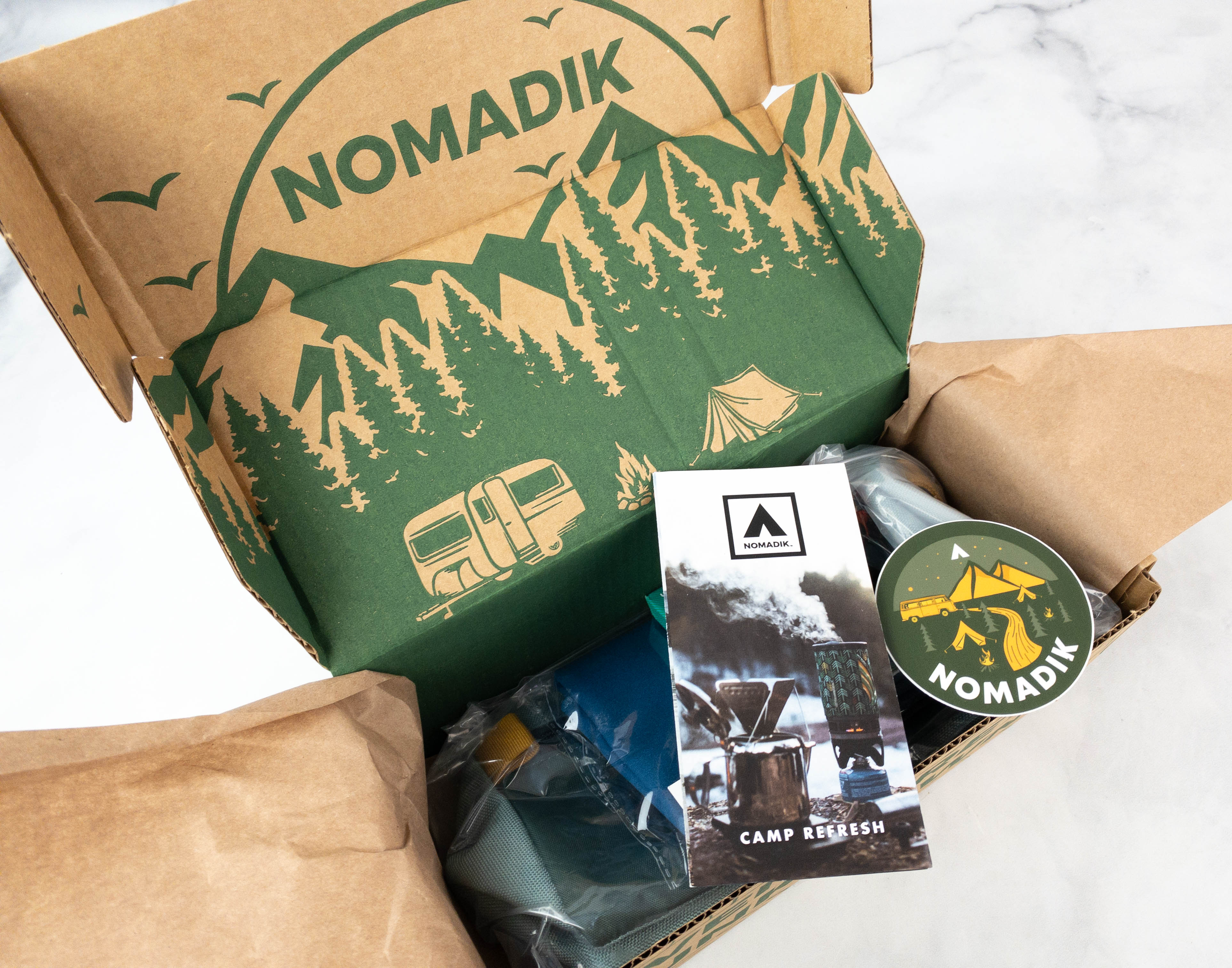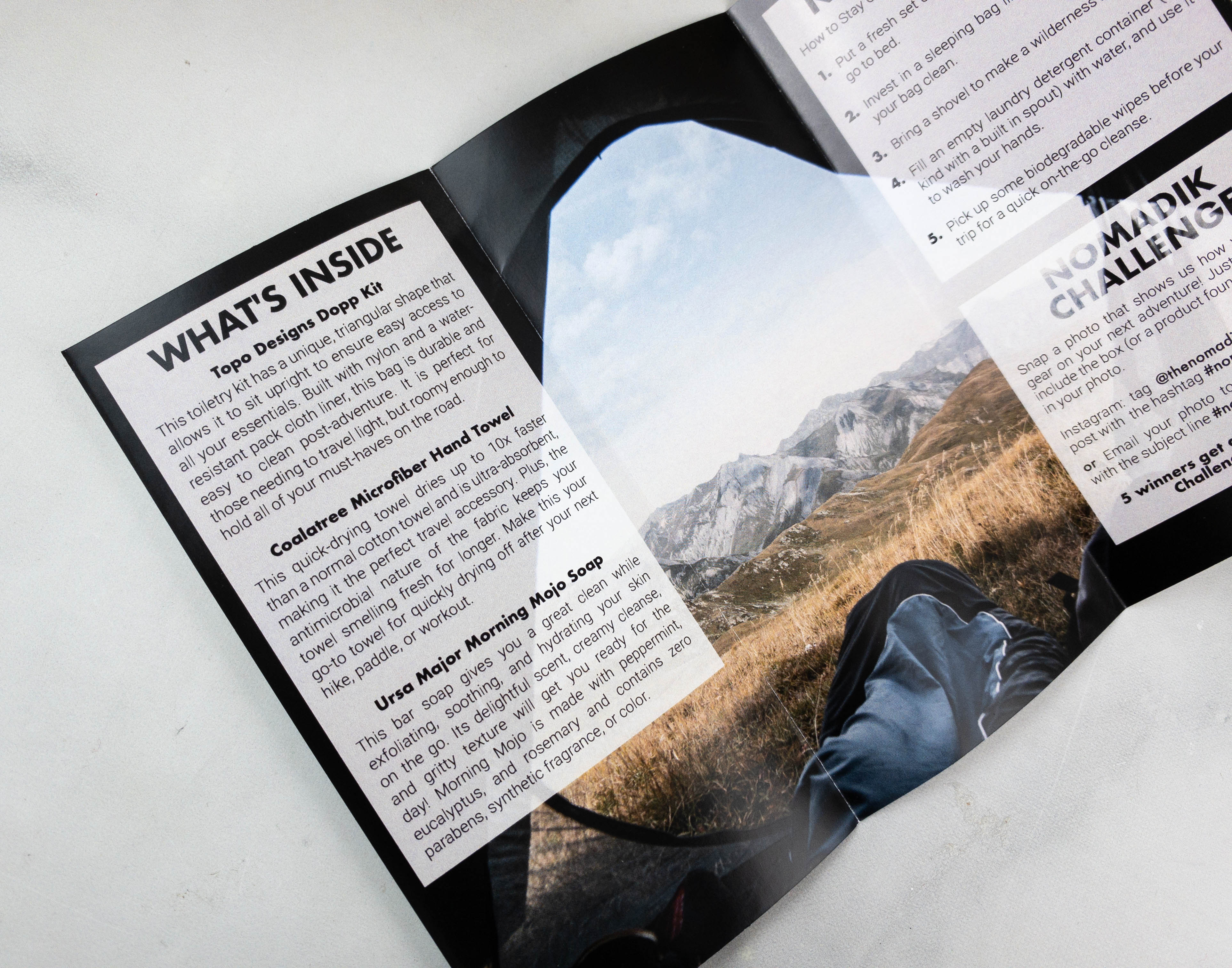 Nomadik is a subscription box for outdoor enthusiasts. Each monthly box includes functional gear designed to increase your fun in the outdoors. All products have been trail tested by an outdoor adventurer and often incorporate new technologies. Every box has three to six pieces of unique, newly-released, or just plain ultra-handy gear from premium brands. They also recently released a new Quarterly Subscription for $149.99, which contains 4 to 10 premium outdoor equipment curated based on seasons and/or interests.
Nomadik's outdoor gear subscription box topped the list in our 2021 readers' choice list of best subscription boxes for the outdoors!
What did you think of Nomadik?