My Hero Academia Winter 2021 box showcases the League of Villains, a villain organization that threatens to destroy the hero society. They are made up of powerful villains and they are definitely a remarkable part of both the manga and the anime!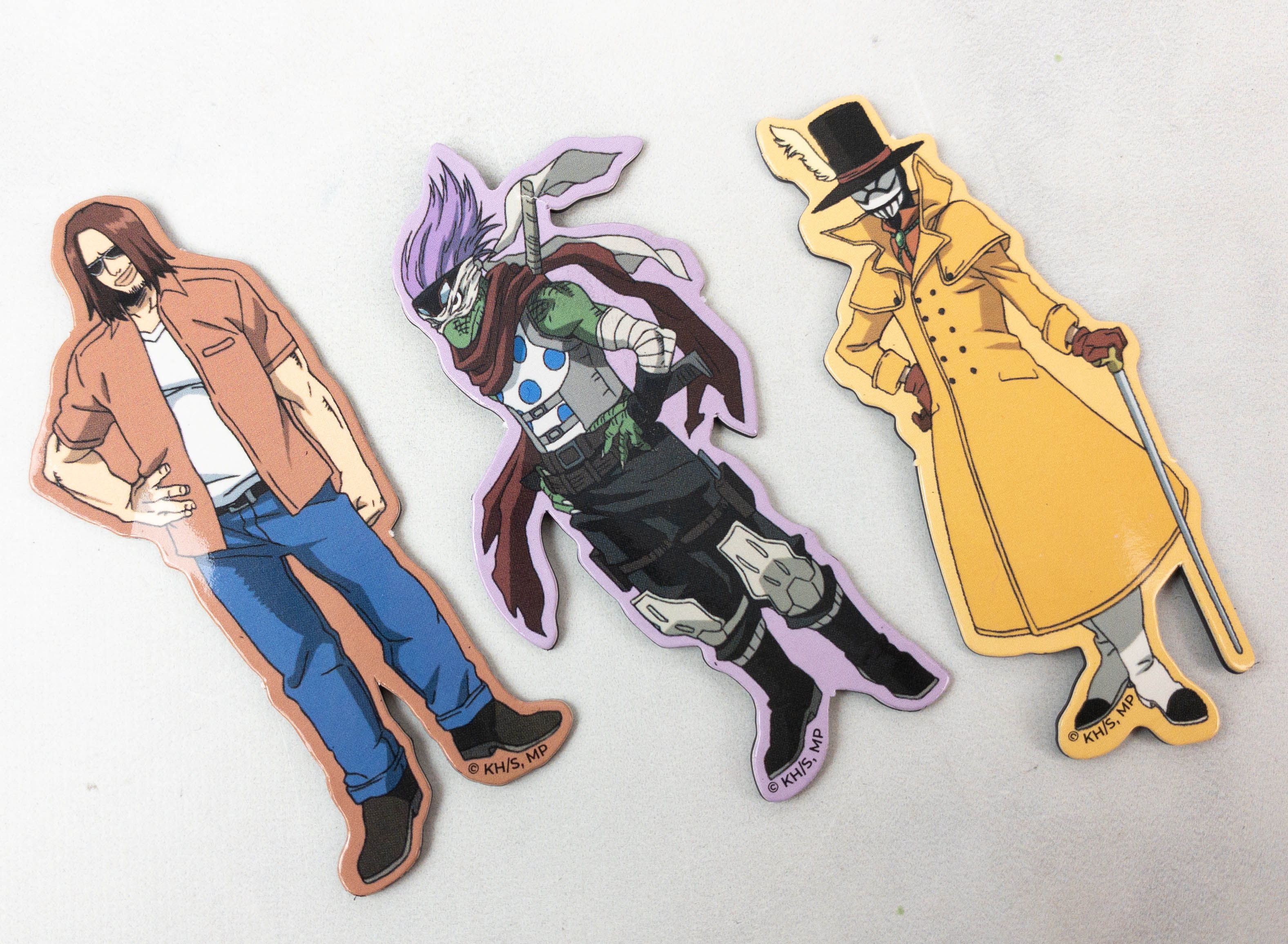 Magnet Set. The set of magnets is composed of Magne with shoulder-length hair and big lips, Spinner who has a reptile-like appearance, and Mr. Compress who wears a mask and a hat. All three of them are the antagonists of the Forest Training Camp Arc.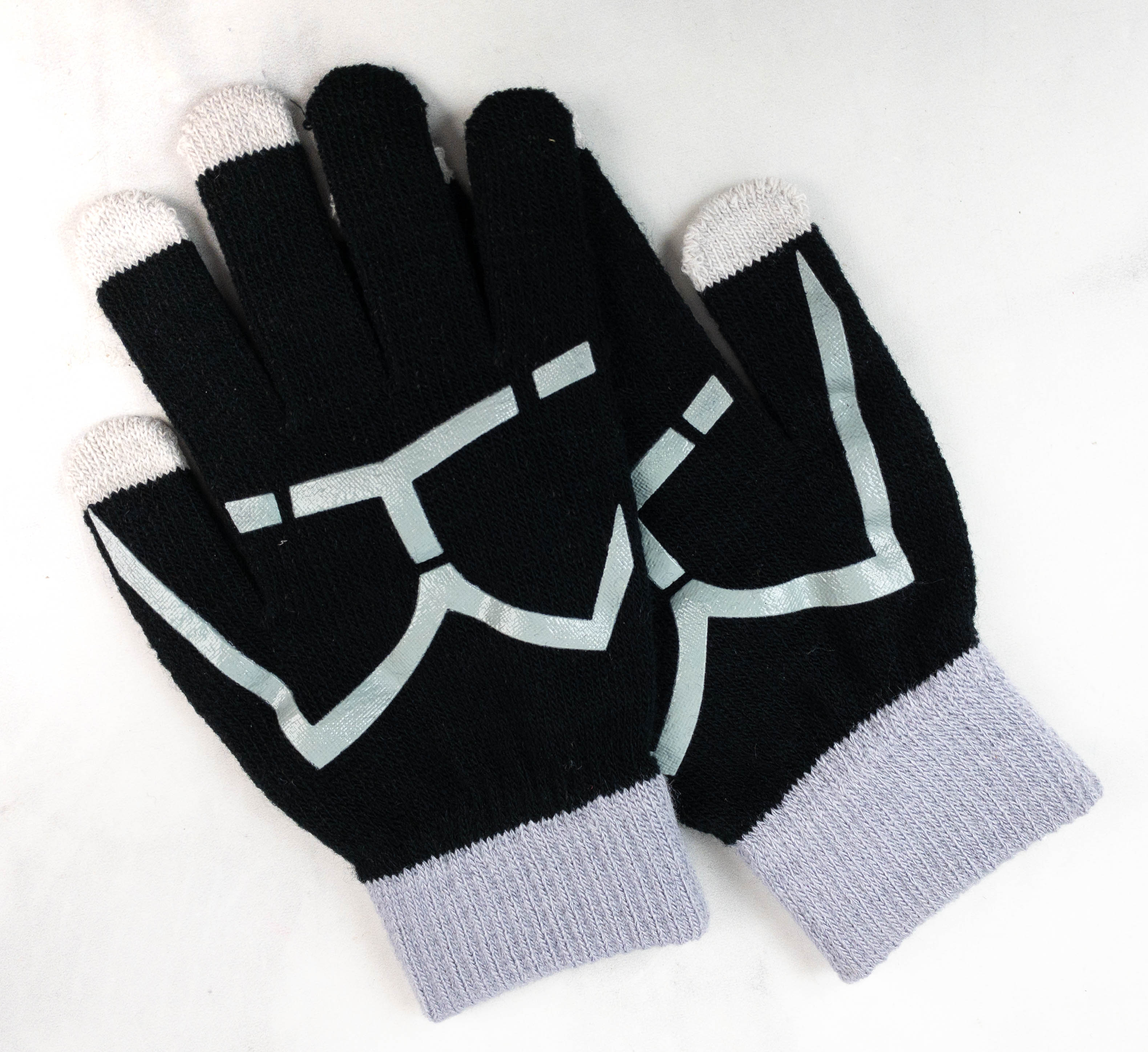 Touch Screen Gloves. The cold weather calls for gloves to keep our hands warm! The pair included in the box are touch screen gloves, which means we can wear them and still be able to use our touch screen devices.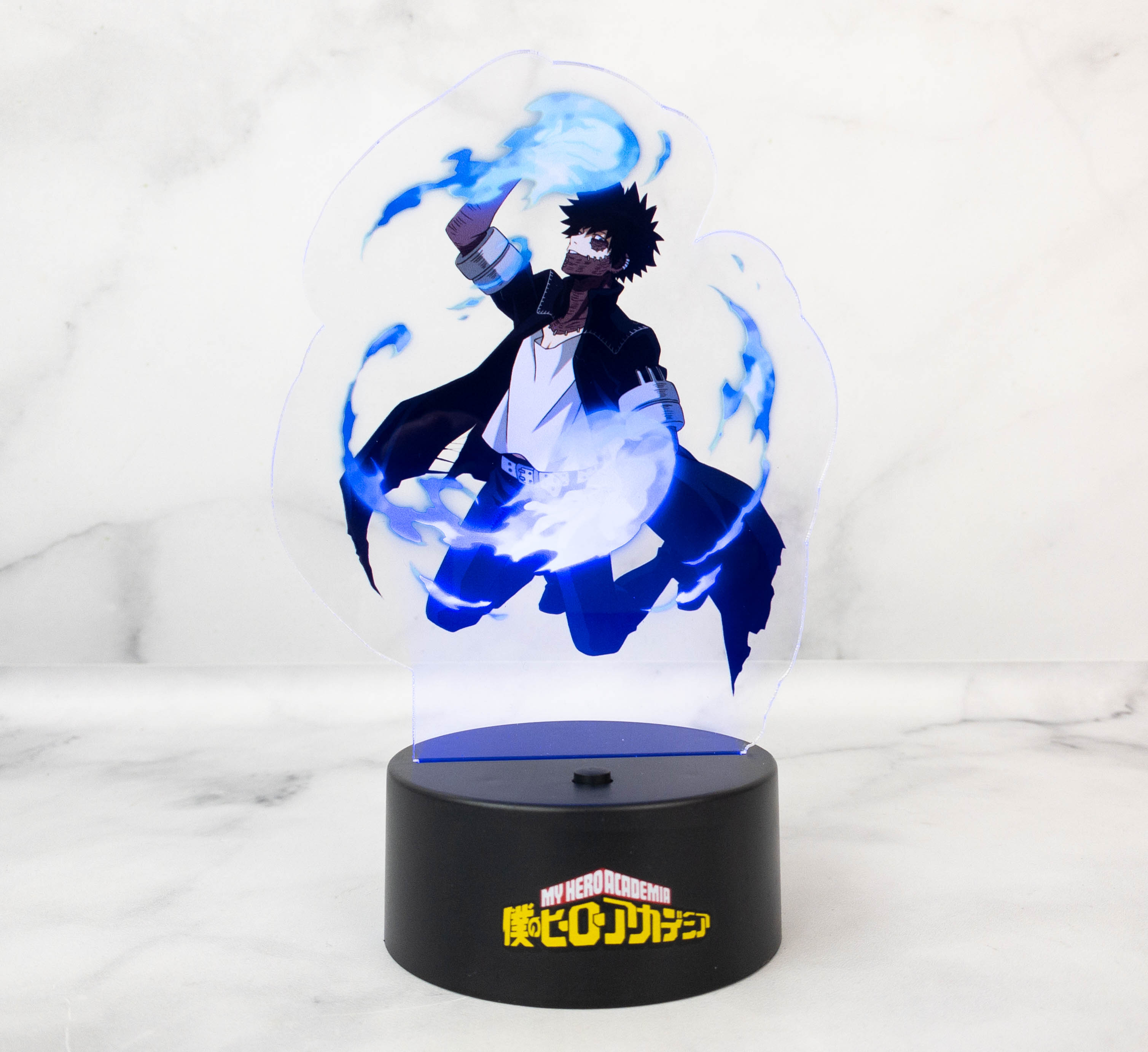 Dabi LED Desk Lamp. Dabi is one of the major antagonists in My Hero Academia. His quirk gives him the ability to generate highly destructive blue flames from his body, so the blue light from this desk lamp is just fitting!
Himiko Toga Vinyl. A unique addition to any My Hero Academia collection is a Himiko Toga vinyl figure! Himiko, who always wears a Japanese school uniform, is known for her vampire-like appearance. In the manga, her quirk allows her to shapeshift. The well-detailed vinyl figure comes with a round yellow base for easy display.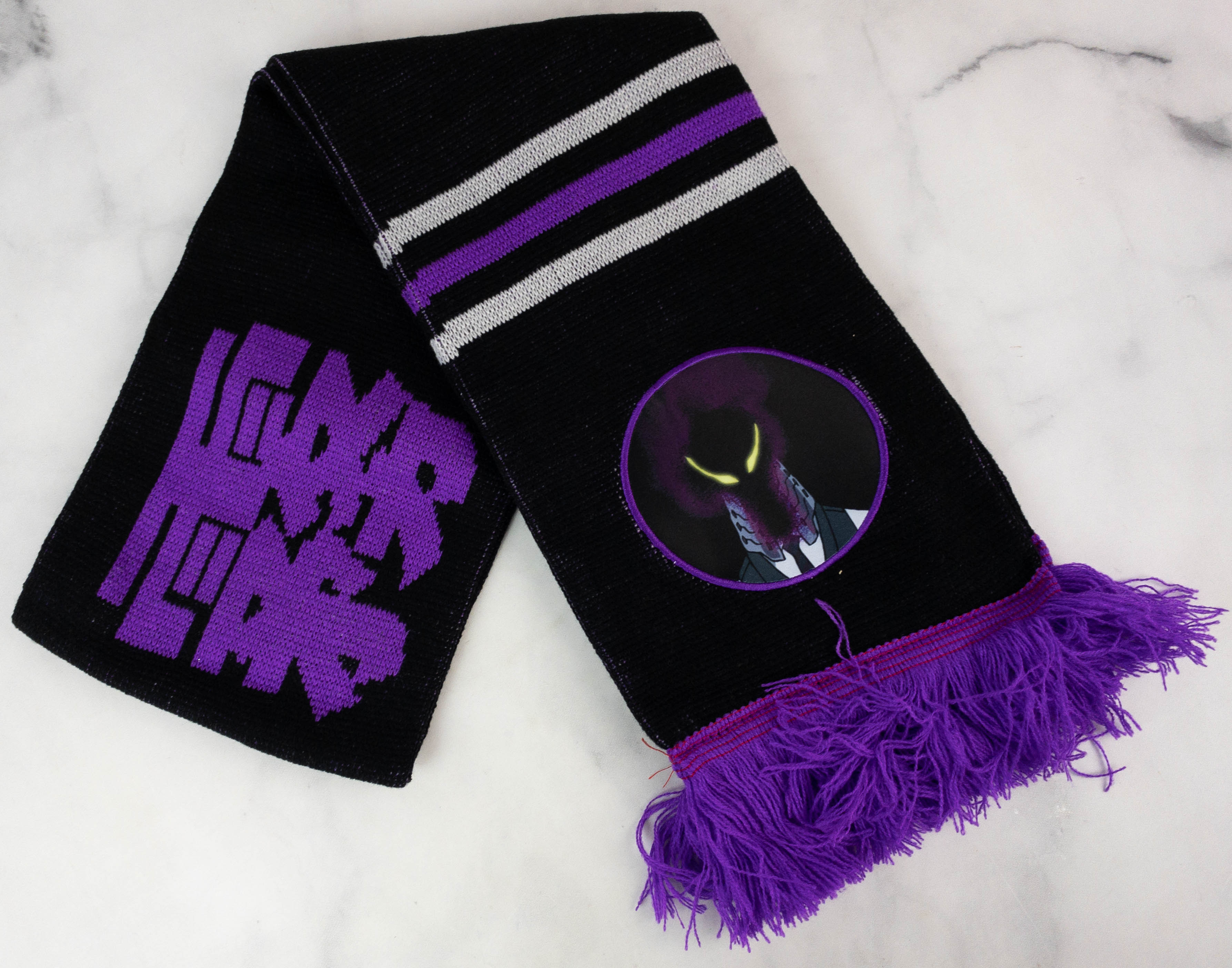 Kurogiri Knit Scarf. Another item to help keep me warm is this knit scarf. It's in black and purple, the main colors that represent the MHA villain named Kurogiri. If you look closely at the patch, he wears the exact suit with a tie as seen in the manga and anime, and he also has a metal brace. The scarf has purple fringes for an added flair!
Tomura Shigaraki Long Sleeve Shirt. This quarter's featured wearable highlights another scary villain, Tomura Shigaraki. It's a black tee with long sleeves, and it can be paired with the scarf for a full villain-inspired look!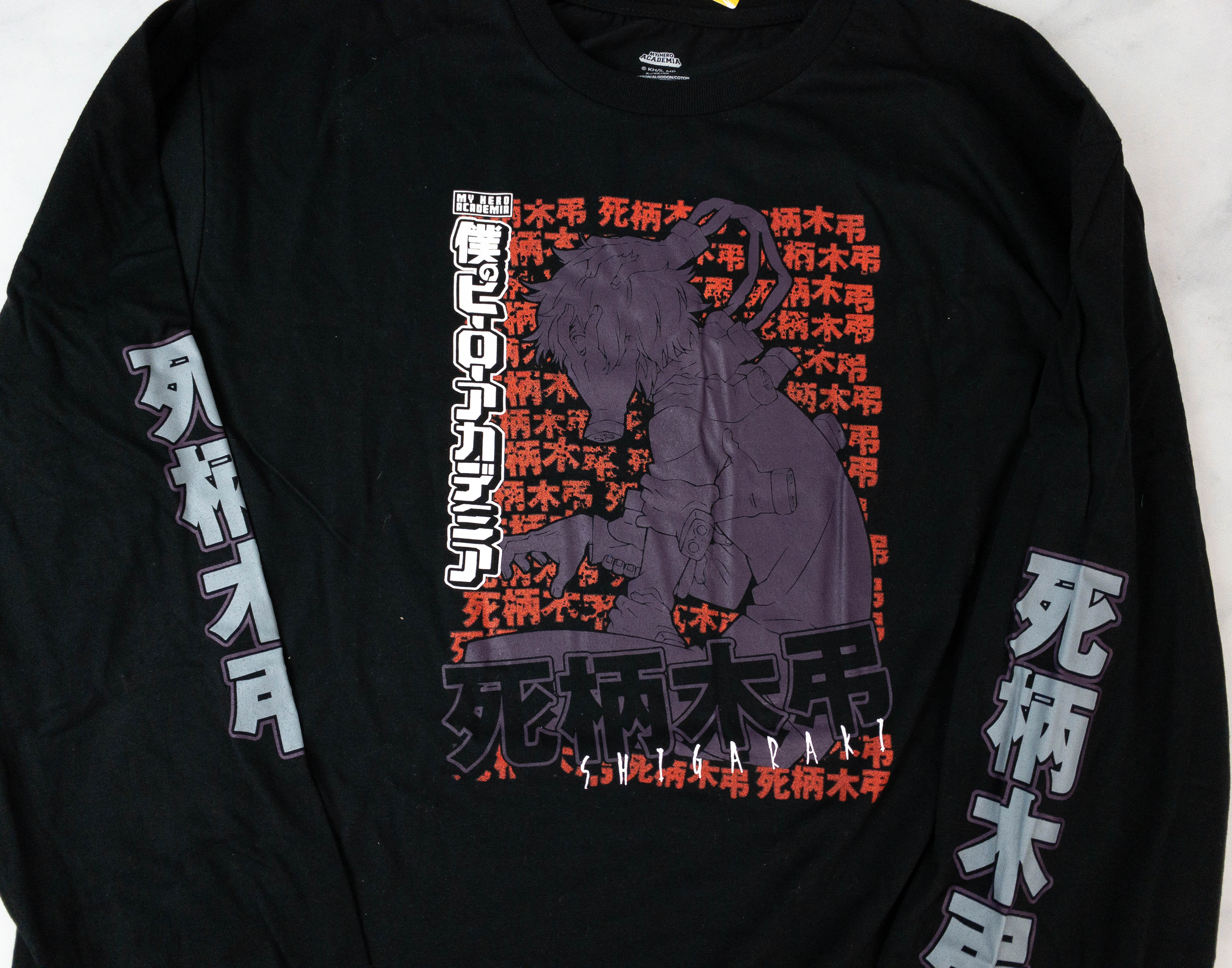 The print on the middle part shows a silhouette of Tomura, and there are also Japanese characters that surround it. Even the sleeves of the shirt have prints on them as well.
My Hero Academia Box focused on the most remarkable villains from the series this quarter and I'm not complaining! Once in a while, it's also fun to get villain-inspired merch to keep, use, display, or wear. There are items to keep me warm like the scarf, gloves, and the long-sleeved tee, as well as items I can put on my display shelf like the vinyl figure and the LED lamp. The magnets are awesome inclusions as well! The items were able to represent each villain's character, and the details are definitely on point. This is such a great box for the fans of the series!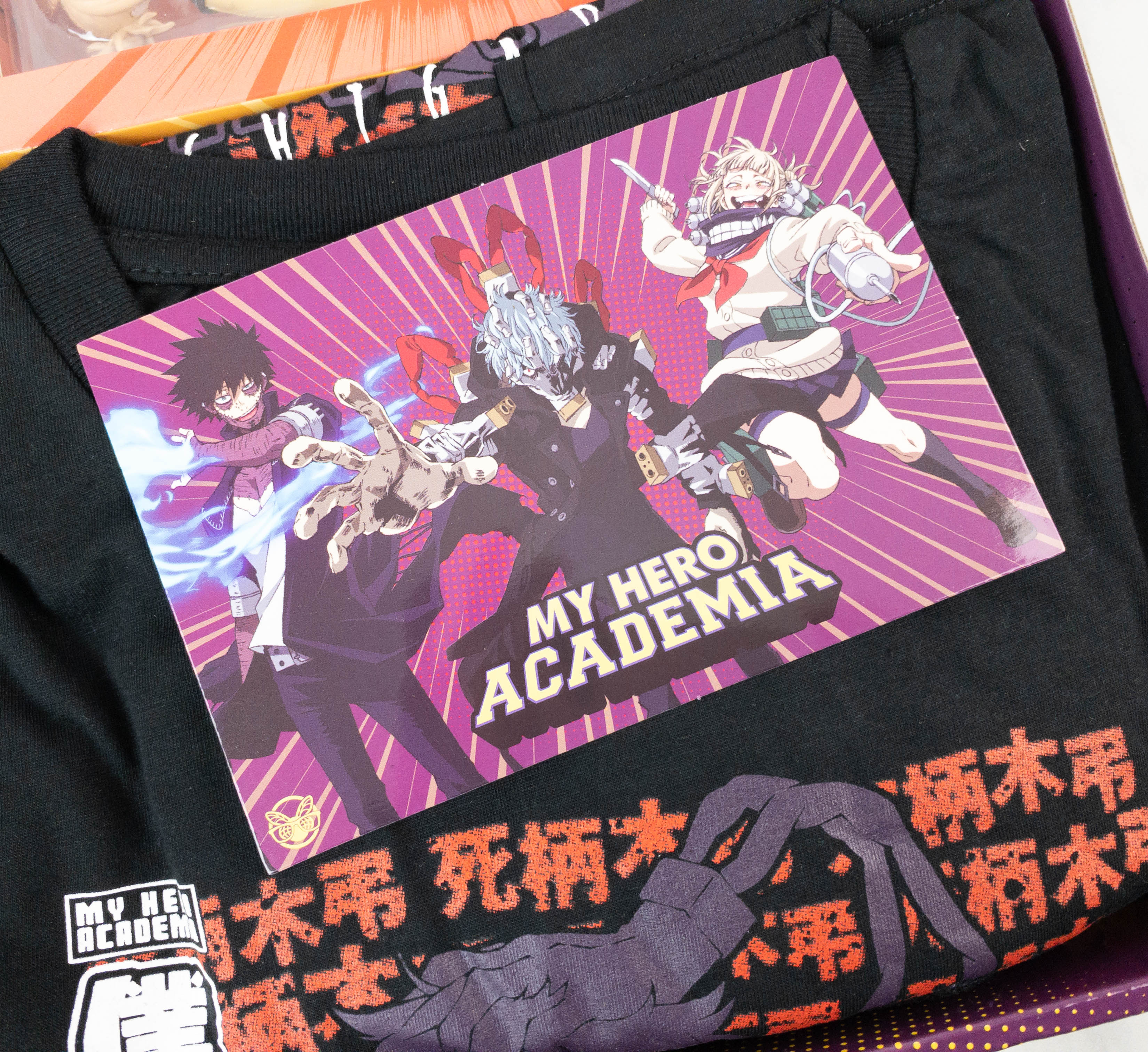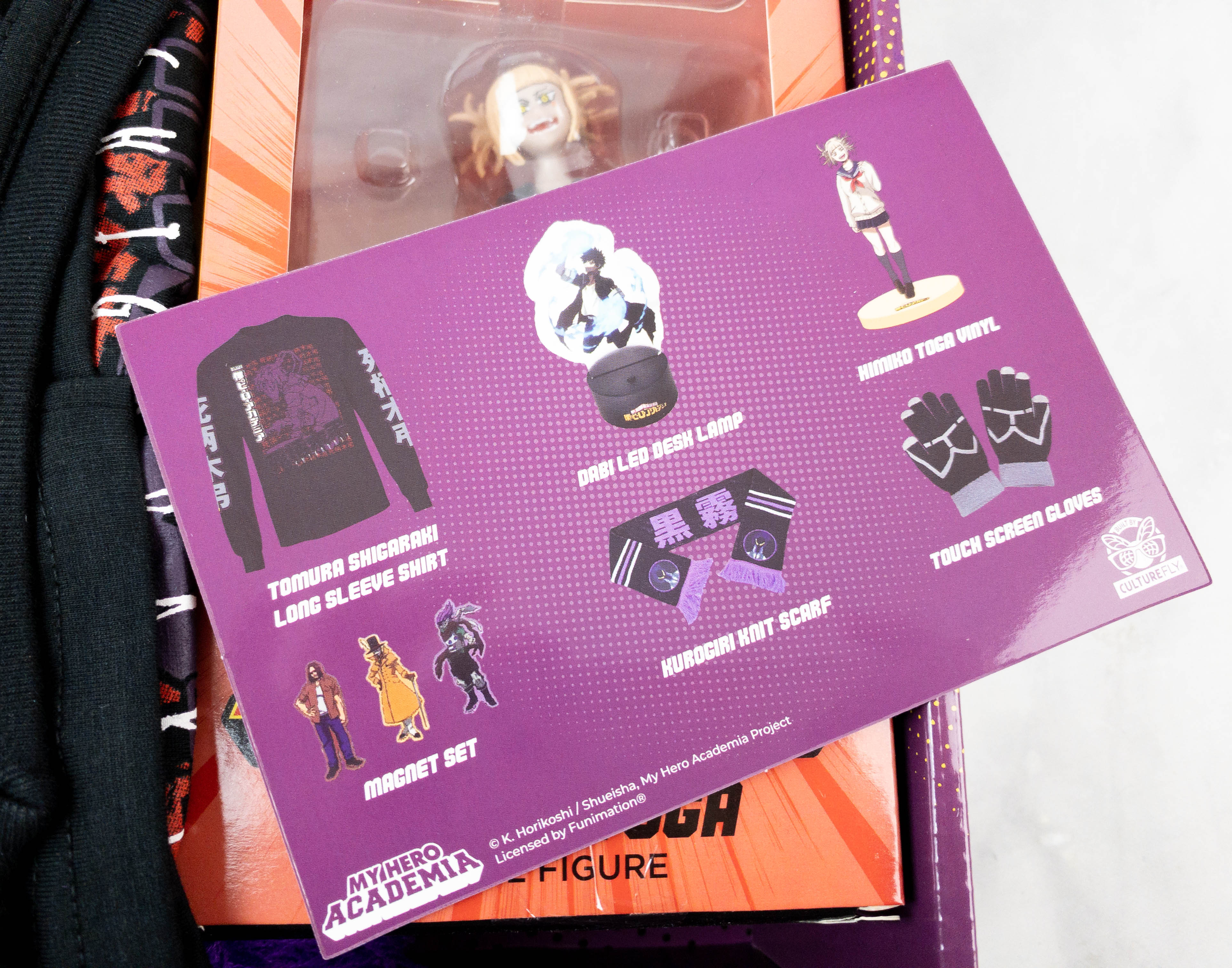 My Hero Academia box is a quarterly subscription that delivers exclusive My Hero Academia merchandise. Each box costs $39.99, or $35.99 a quarter when an annual subscription is purchased in advance. The box contains 7 to 10 limited edition products such as apparel, accessories, collectibles, stationery, homeware, decors, and more! This box is produced by Culturefly and contains items licensed and produced exclusively for this box – you can check out all of Culturefly's other fandom boxes here!
Are you getting My Hero Academia?