To start the new year with HAPPY VIBES, the January 2022 Ipsy Glam Bag Plus was curated to help us reinvent our beauty routines with new makeup and makeup tools, plus skincare must-haves for the winter season! The full-sized beauty items arrived in a pretty drawstring pouch made with microfiber.
Ipsy Glambag Plus subscribers choose three items for their bag – Ipsy selects two!
Ipsy Picks

Polaar Eternal Snow Youthful Promise Cream ($41.99 approx.) Reminiscent of the texture of snow, this anti-aging cream is light and airy, which melts when it comes into contact with the skin. The formula is infused with antioxidant-rich Arctic flower, which helps stimulate cell regeneration and regain firmness and elasticity. Plus, it's highly hydrating! A smooth and plump skin may be a challenge to achieve with the freezing temperatures of winter, but this one is certainly a boost for my current routine. The floral powdery scent of the cream is just a bonus!

Girlactik Cranberry Sugar Face Scrub ($29) Another way to keep the skin smooth is by using a face scrub. Not all face scrubs are created equal though! Some are harsh on the skin, but some like Girlactik's sugar face scrub are more skin-friendly. This face scrub is formulated with cranberry seeds and infused with anti-aging rose centifolia flower. A combination of vitamin C and vitamin E also works in reducing dullness and protecting the skin from free radicals.

It does look like a cranberry jam, and even smells sweet! No worries because it easily washes away and it doesn't cause skin dryness or irritation either.
My Choices
Eyeko Black Magic Cocoa Edit Liquid Eyeliner in Brown ($17.60) My first choice item is something that shouldn't be missing from any makeup routine, a high-quality eyeliner! However, instead of the usual jet black color that I'm comfortable with, this one comes in a coffee brown shade. I don't really mind though, because it doesn't look harsh and it doesn't smear either. It even has a felt tip that makes application a breeze!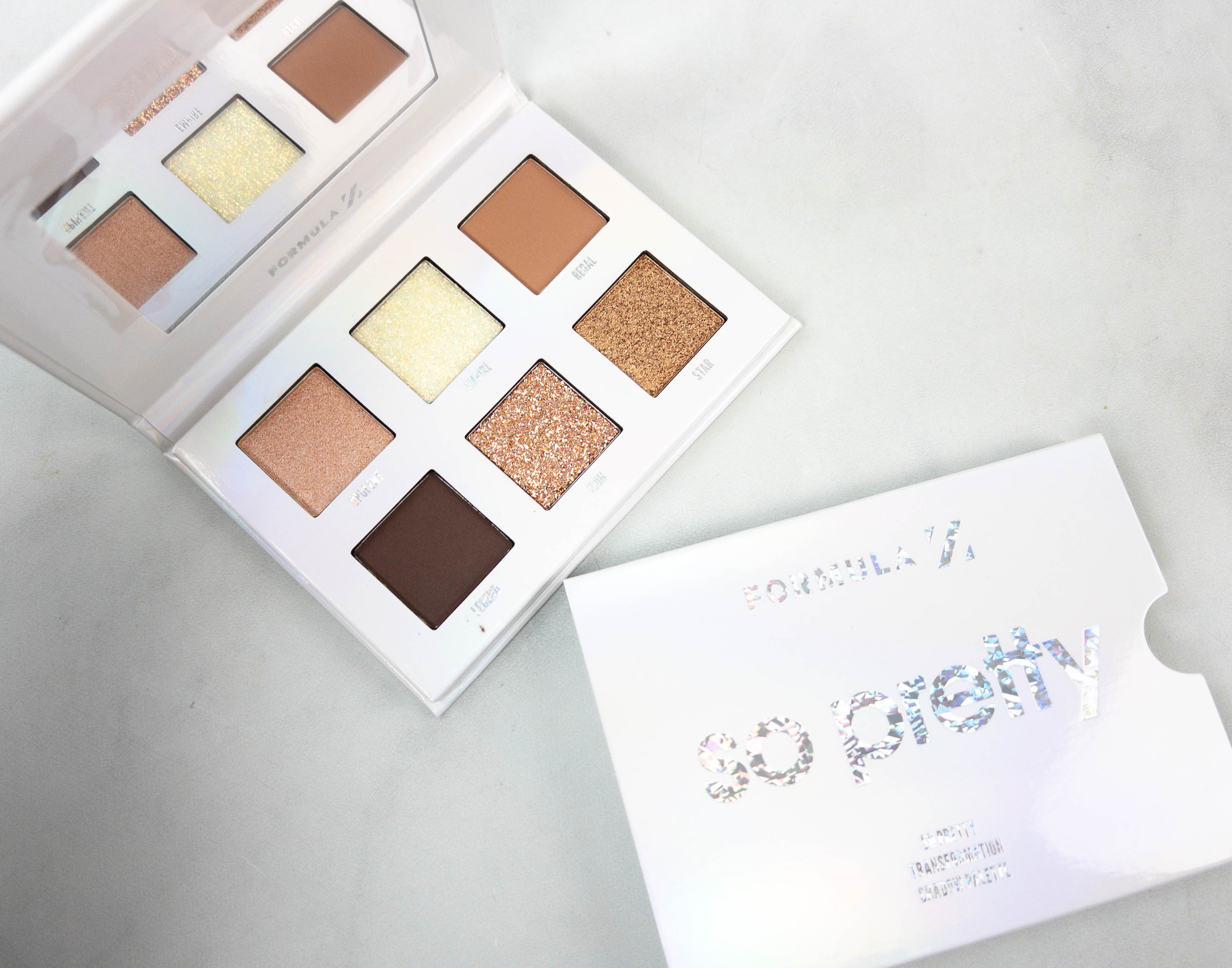 Formula Z Cosmetics So Pretty Palette ($25) I love getting a full-sized palette any time of the year, and this one certainly didn't disappoint with the universally flattering shades that I can mix and match!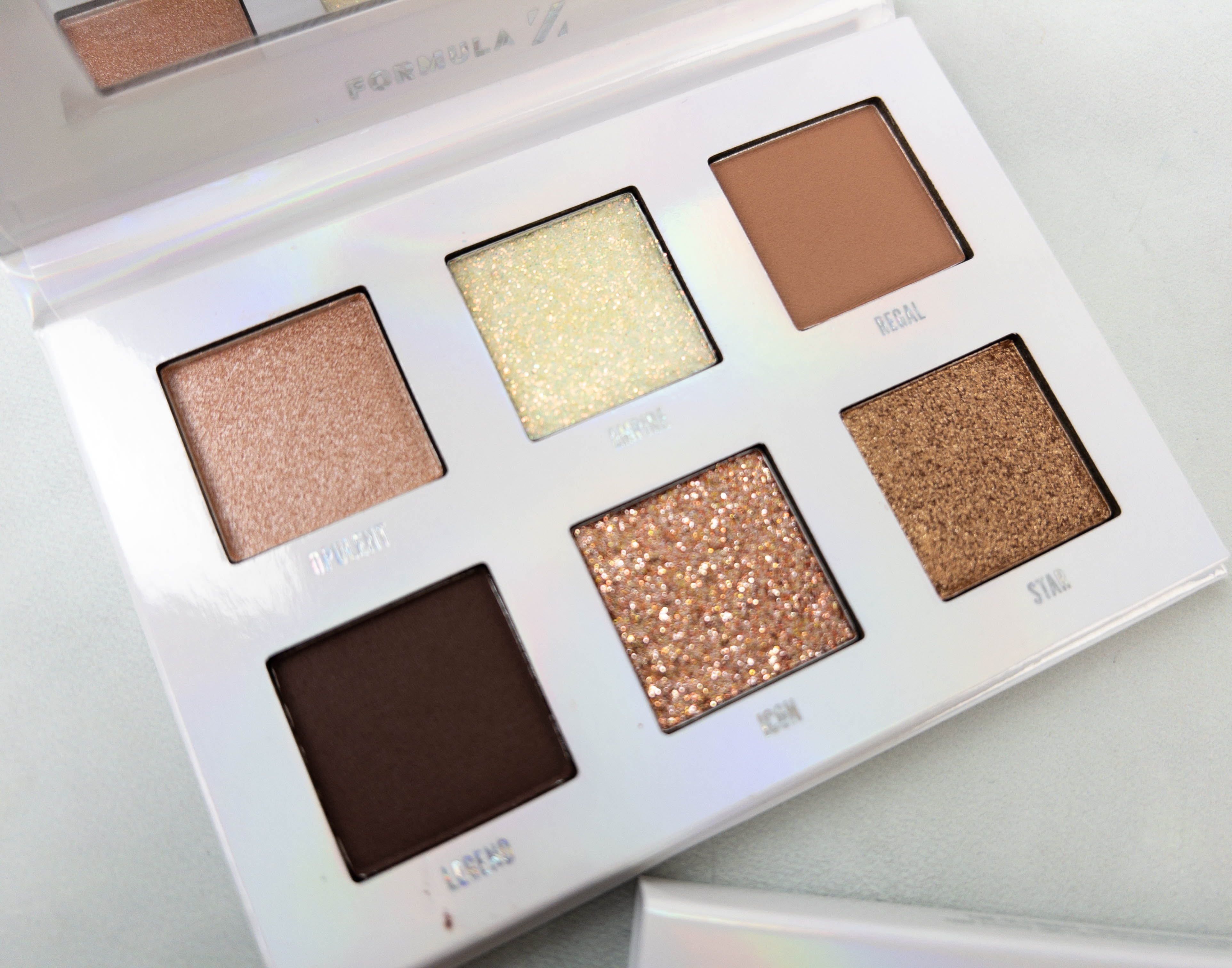 Look at all the glittery and metallic shades, plus the matte shades that complement them! If you've finally decided to take your makeup looks up a notch, a palette with six highly-pigmented shades like this one is a good start. They are seriously so smooth when applied and blending them is not a problem either. You can start with the mattes and layer them with your choice of metallic shade. Want to add extra dimension? The pressed glitter is your new best friend – put it on the top layer and you're good to go!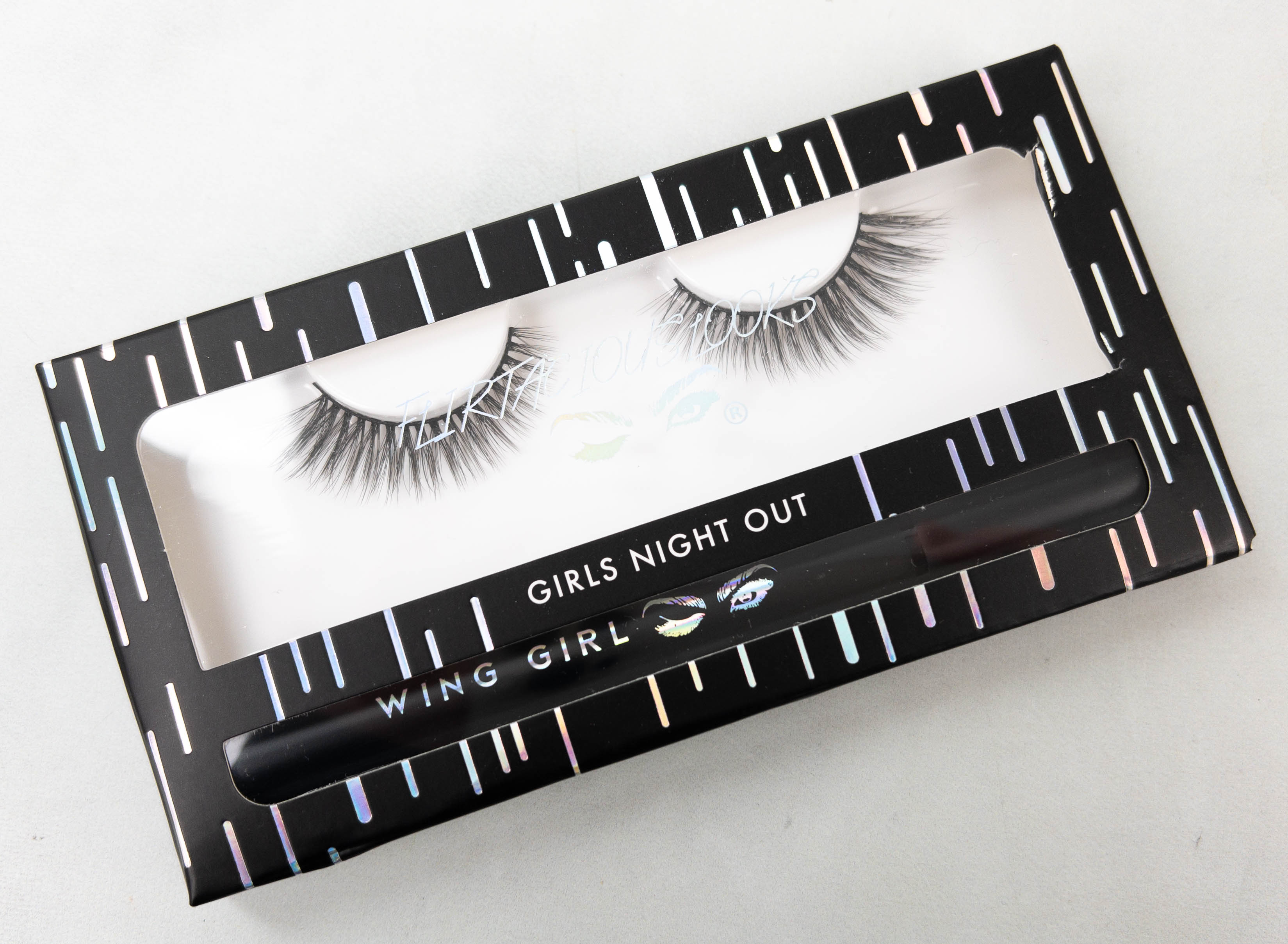 Flirtacious Looks Cosmetics Girls Night Out Lashes Pack ($39.99) This is a grab-and-go set that includes a pair of faux eyelashes and an eyeliner. It's perfect for using on a girls' night out or any time you need a touch of glam!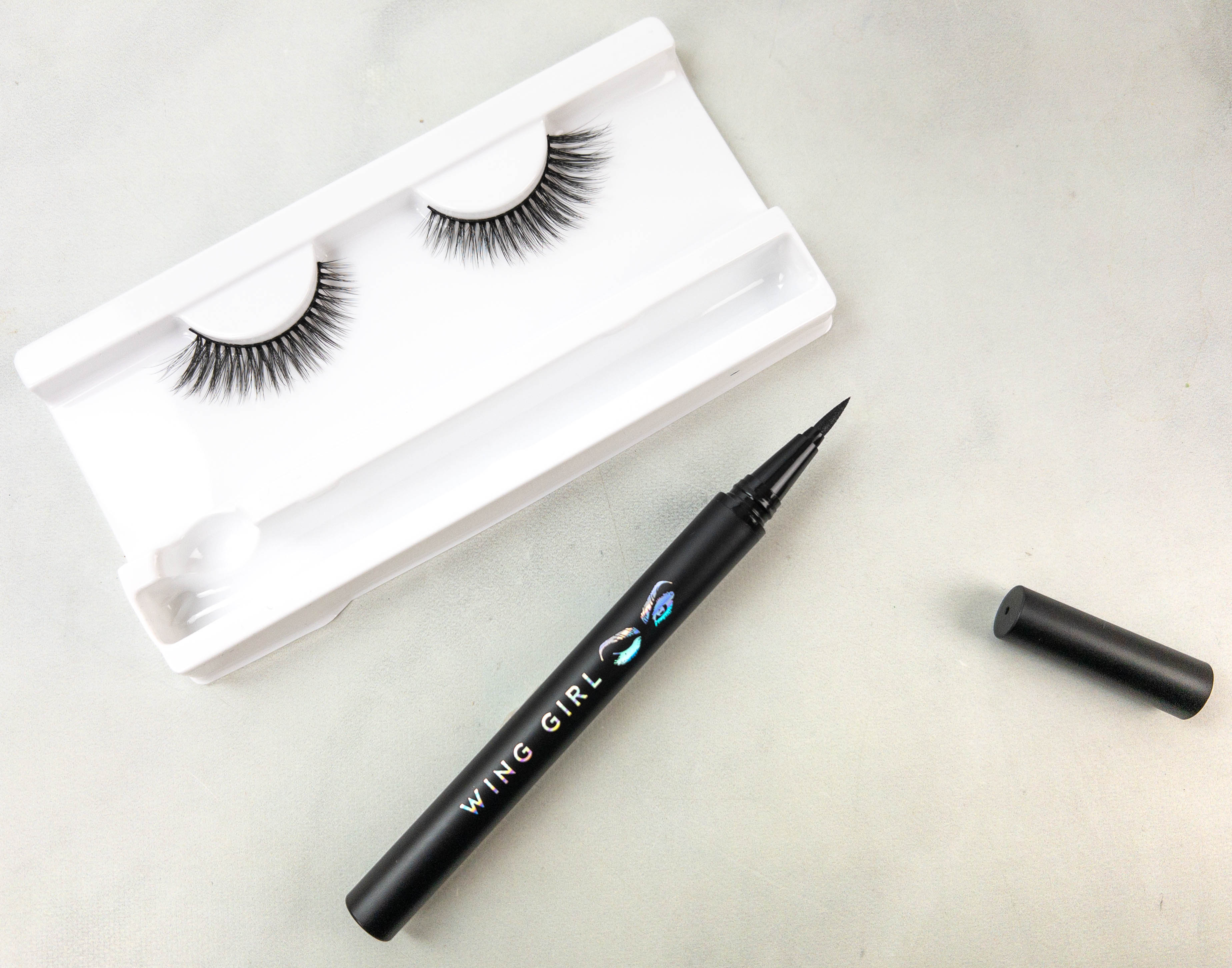 Whether you're a beginner or expert, this pair should be easy to use. The eyeliner is in black and it also functions as an adhesive the lashes stay in place the whole night long. Also, the angled lashes are made with a cotton band so they are comfortable to wear.
This curation indeed brought happy vibes to my current beauty routine! My picks are mostly eye makeup and I have no regrets because they are perfect whether for everyday application or special occasions. As for the Ipsy picks, I received two skincare items that I can definitely use this winter. One is an anti-aging cream and the other is a gentle face scrub! We all know how the skin tends to get dry in winter compared to the rest of the year, and these promising products are going to help me with that. So far, they make my skin look smooth and feel good. With a total retail value of $153.58, Ipsy Glambag Plus really started the year with a bang!
Ipsy releases a new glam bag design every month. This January, it's a pastel-colored pouch with a pop of yellow on the cord and a smiley face symbol! They also include an information card with details about the theme.
Here's a closer look at the pouch and the information card: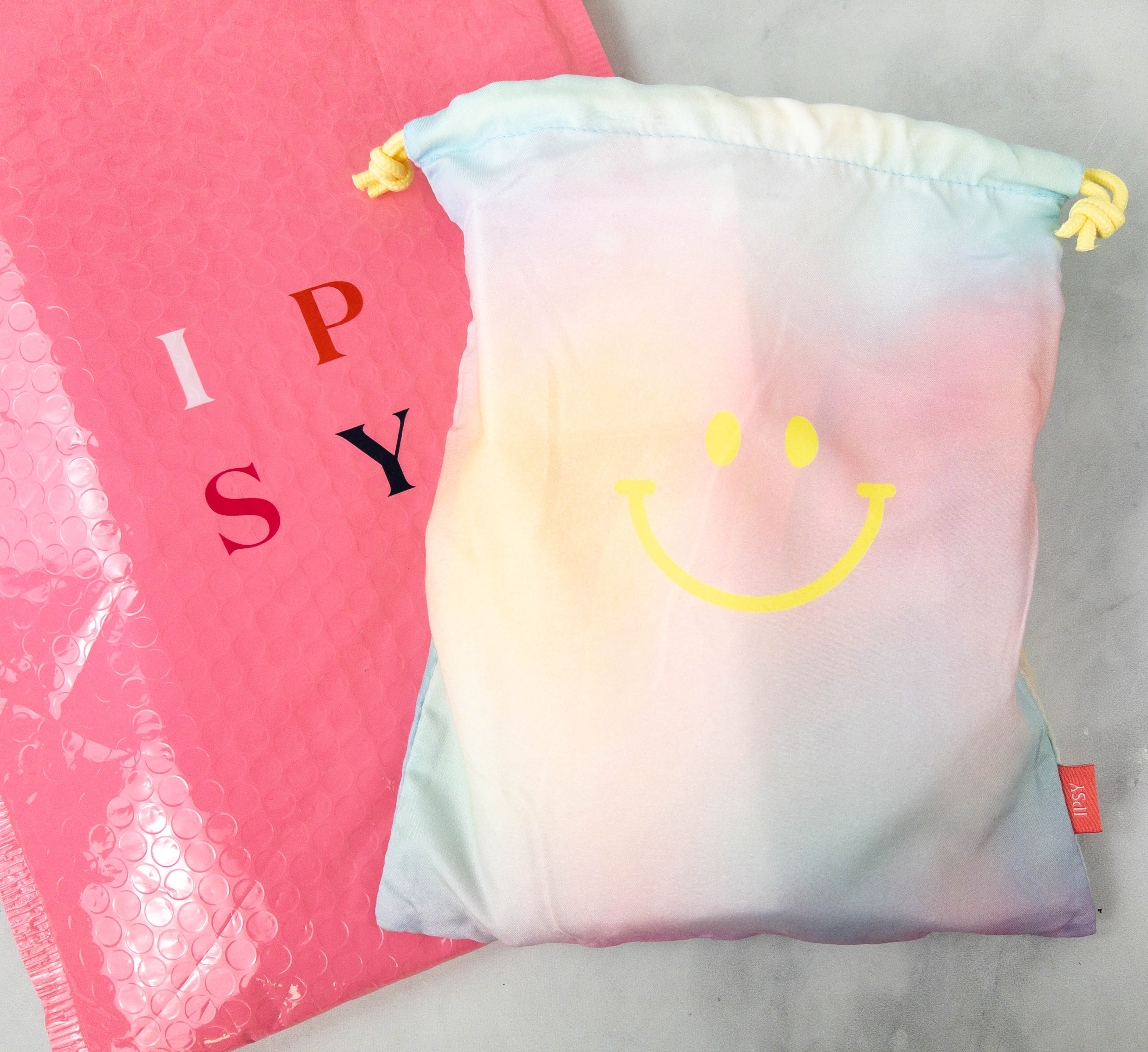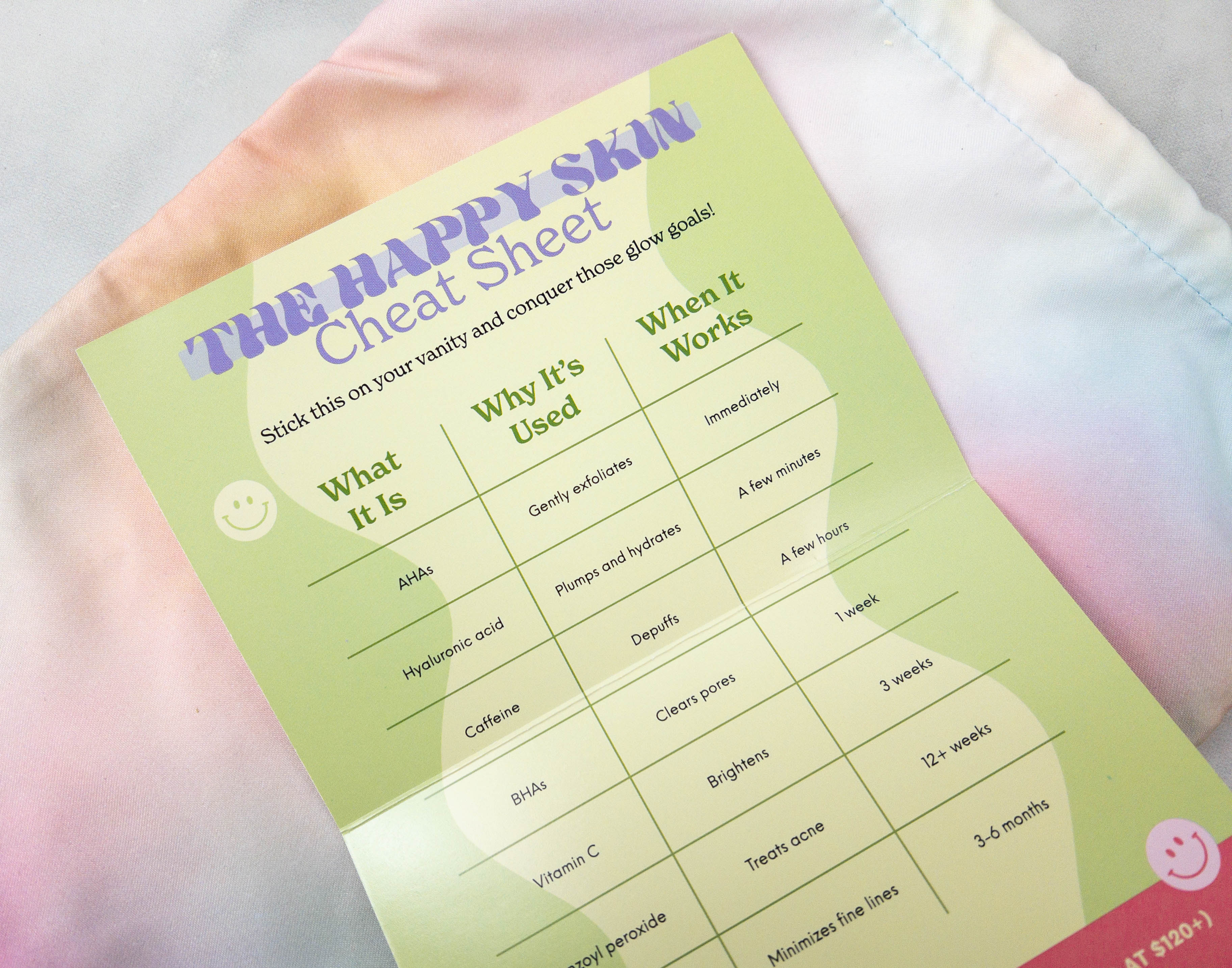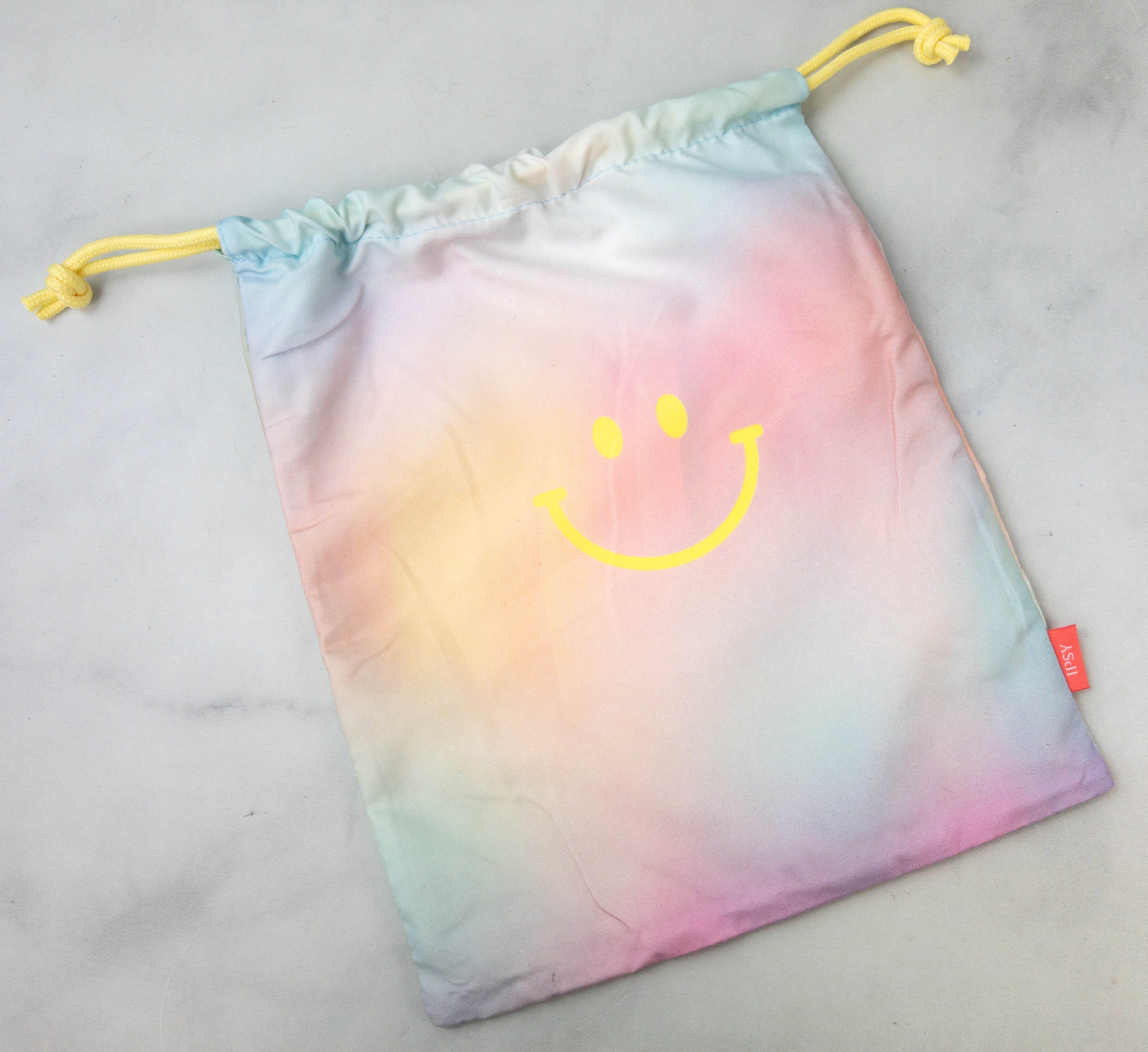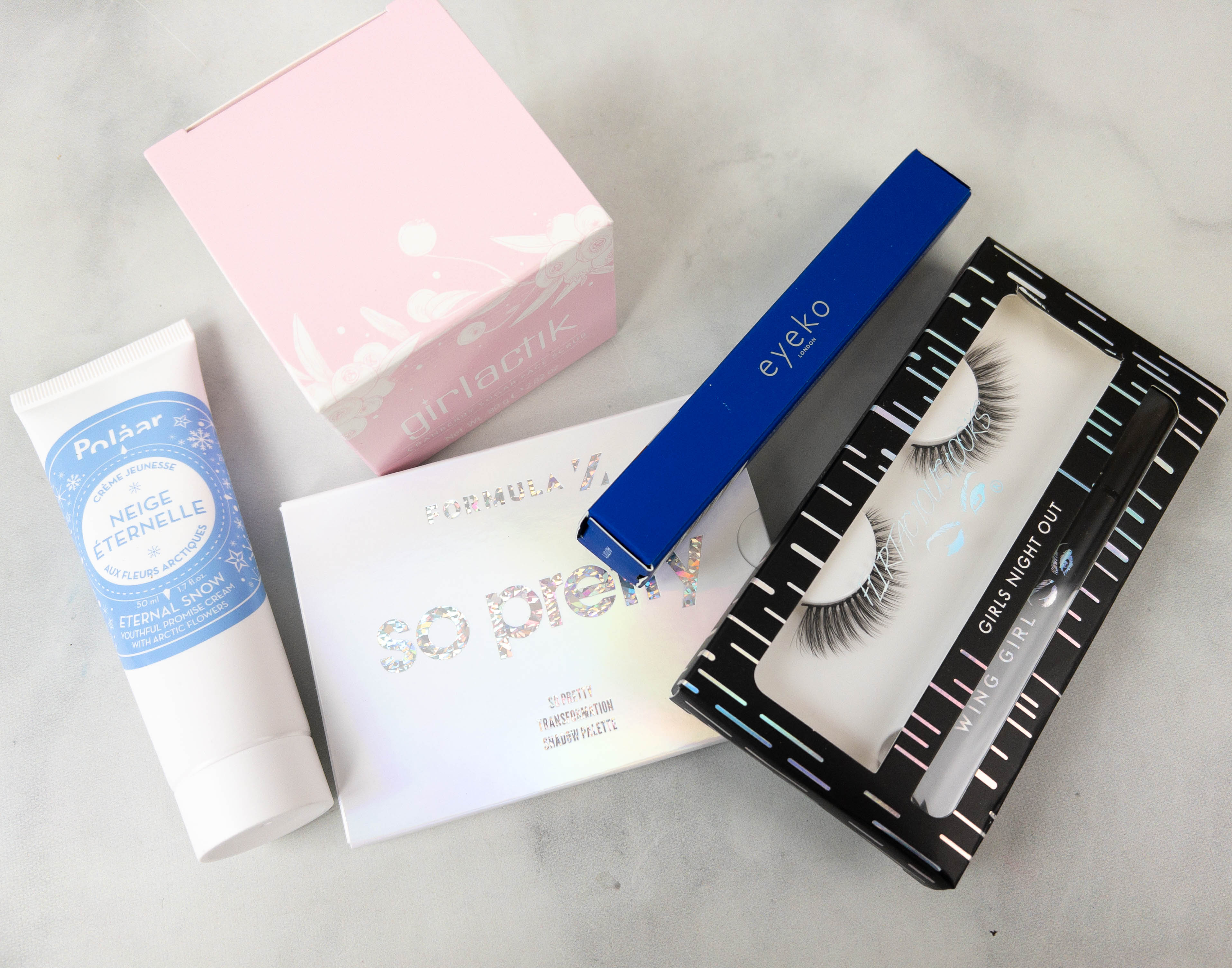 Ipsy Glambag Plus is the upgraded version of the monthly Ipsy Glam Bag. For $25 a month, it contains 5 full-size products from brands you love, plus a deluxe makeup bag with every shipment. The promised value of each box is $120 worth of products. It will contain variations, but there are far fewer compared to the regular Ipsy Glam Bag. Be sure to continue to rate and review your bag to help personalize it to your needs. Check out our Ipsy Glam Bag Plus explainer to find out every detail of this subscription! Glam Bag Plus is definitely a Hello Subscription reader fave – it's in five different lists in our readers' selections for the best subscription boxes!
What do you think of this month's Ipsy Glambag Plus?