Howdy Baby Box December 2021 was themed SWEATER WEATHER, and it came packed full of feel-good items to make this winter season extra comfy for babies. It's also a wonderful way for parents to hear their babies' excited giggles and a fun way to introduce them to holiday traditions!
DEAL: Get 10% off your first month! Use coupon code HELLOSUB10.
This is the review of the Howdy Baby Box. They also offer a Howdy Kids Box, check out the kids' version of this month's box here!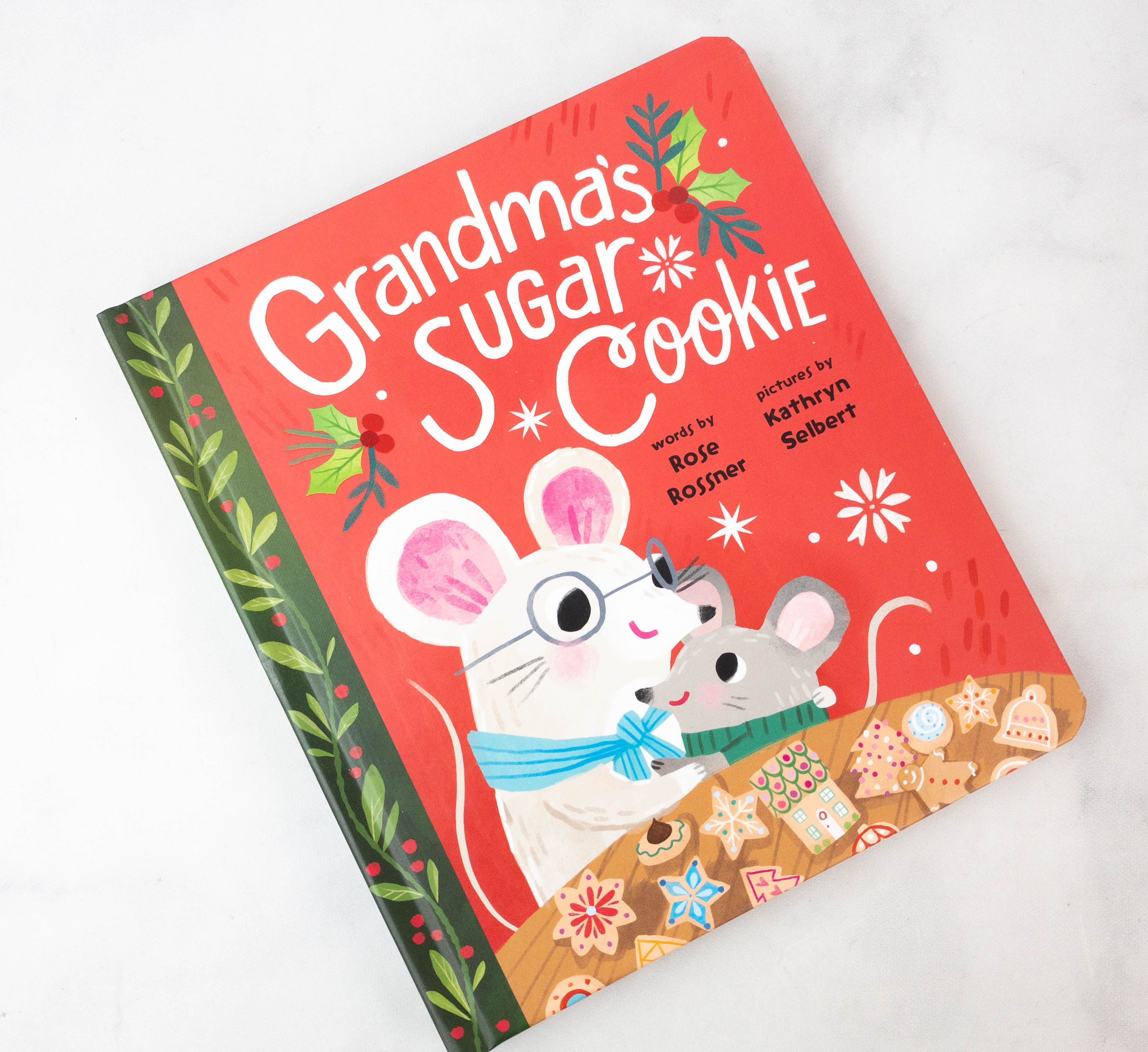 The holiday-themed box included a fun book for holiday reading! It's Grandma's Sugar Cookie by Rose Rossner ($7.99), a board book overflowing with sweetness in all possible ways.
The story focuses on the bond between a grandmother and a grandchild. Ideal for ages 0-3, it has cute rhymes and charming illustrations!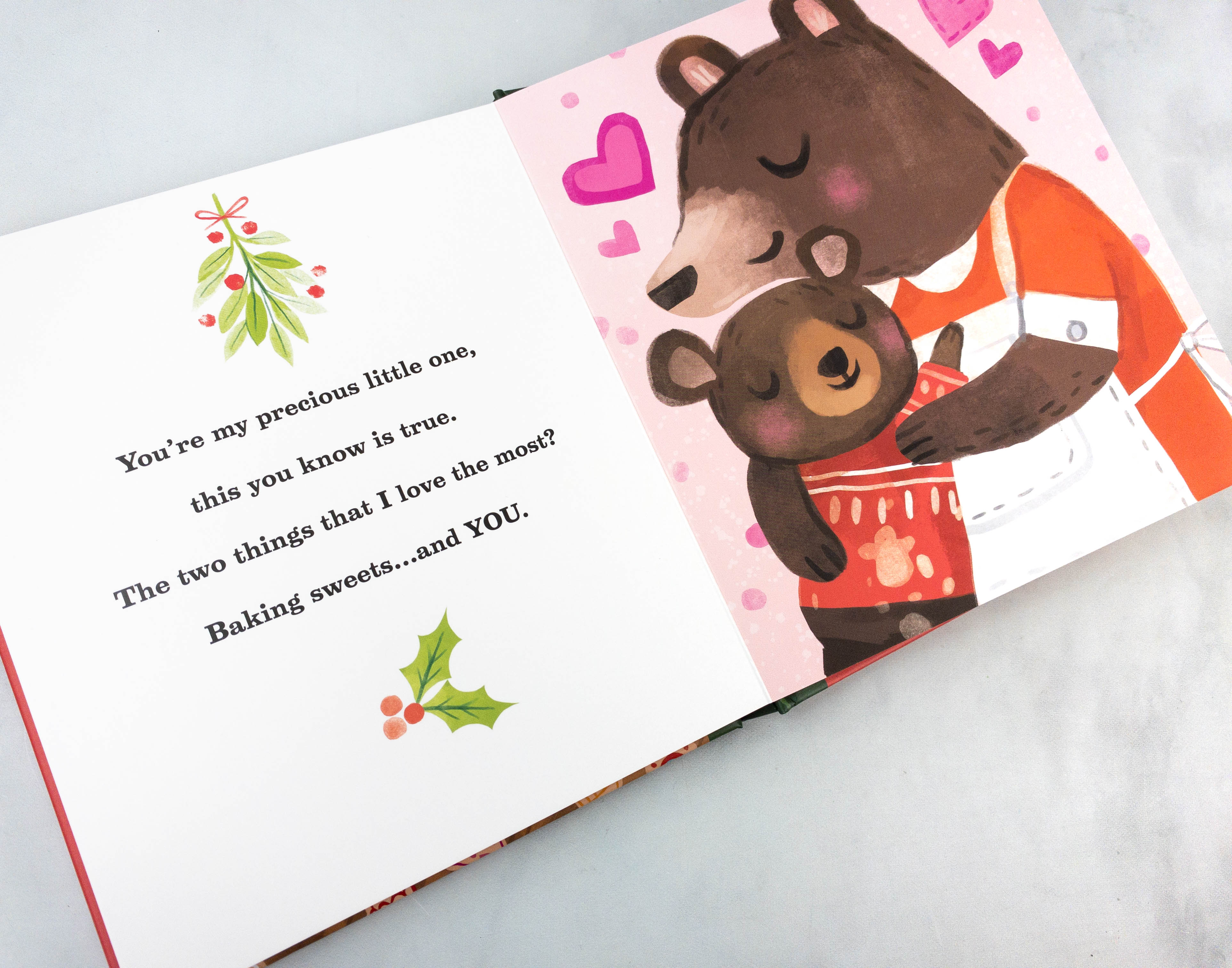 There's even a recipe at the end of the book to bond over with, not only during the holidays but for any other time of the year.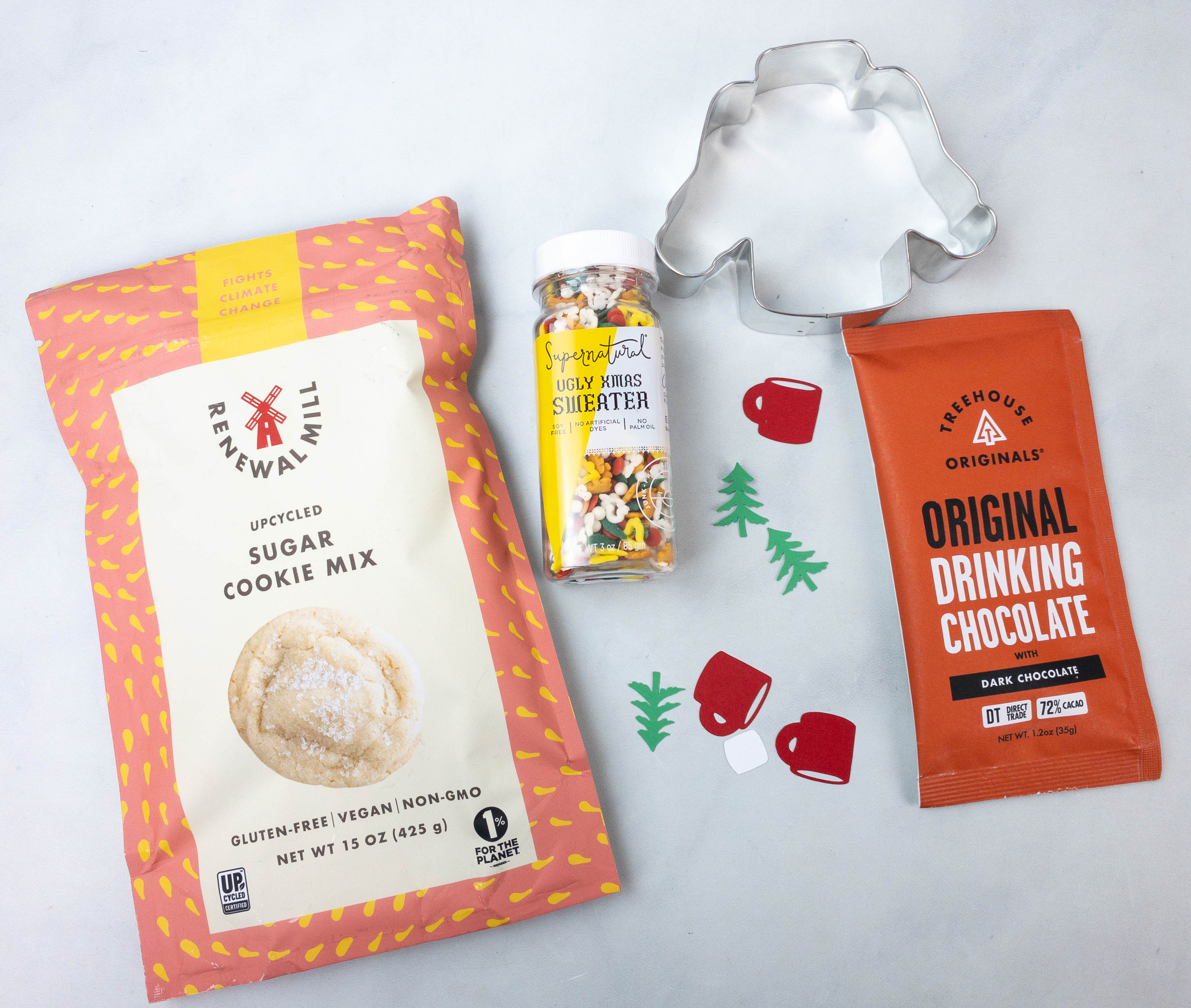 To test out the recipe in the book, they've sent us an Upcycled Sugar Cookie Mix. The pack yields 24 cookies with crunchy edges and chewy centers. The best thing about it is that it's made with organic sugar, plus it's vegan and gluten-free. Just add oil and water to bake for a sweet treat.
Cookie decorating is a fun activity for kids, and this jar of Ugly Sweater Sprinkles made it more exciting. It's a festive mix of teddy bears, sleigh bells, and holly, all made with plant-based ingredients. Since it's sweater weather, they provided an Ugly Sweater Cookie Cutter as well. Young fellas can help shape the cookies using it and enjoy decorating treats once baked!
Of course, cookies are best paired with hot chocolate! The single-serve Craft Hot Chocolate packet is made with real dark chocolate from high-quality organic cacao and is sure to give anyone a boost of energy and comfort.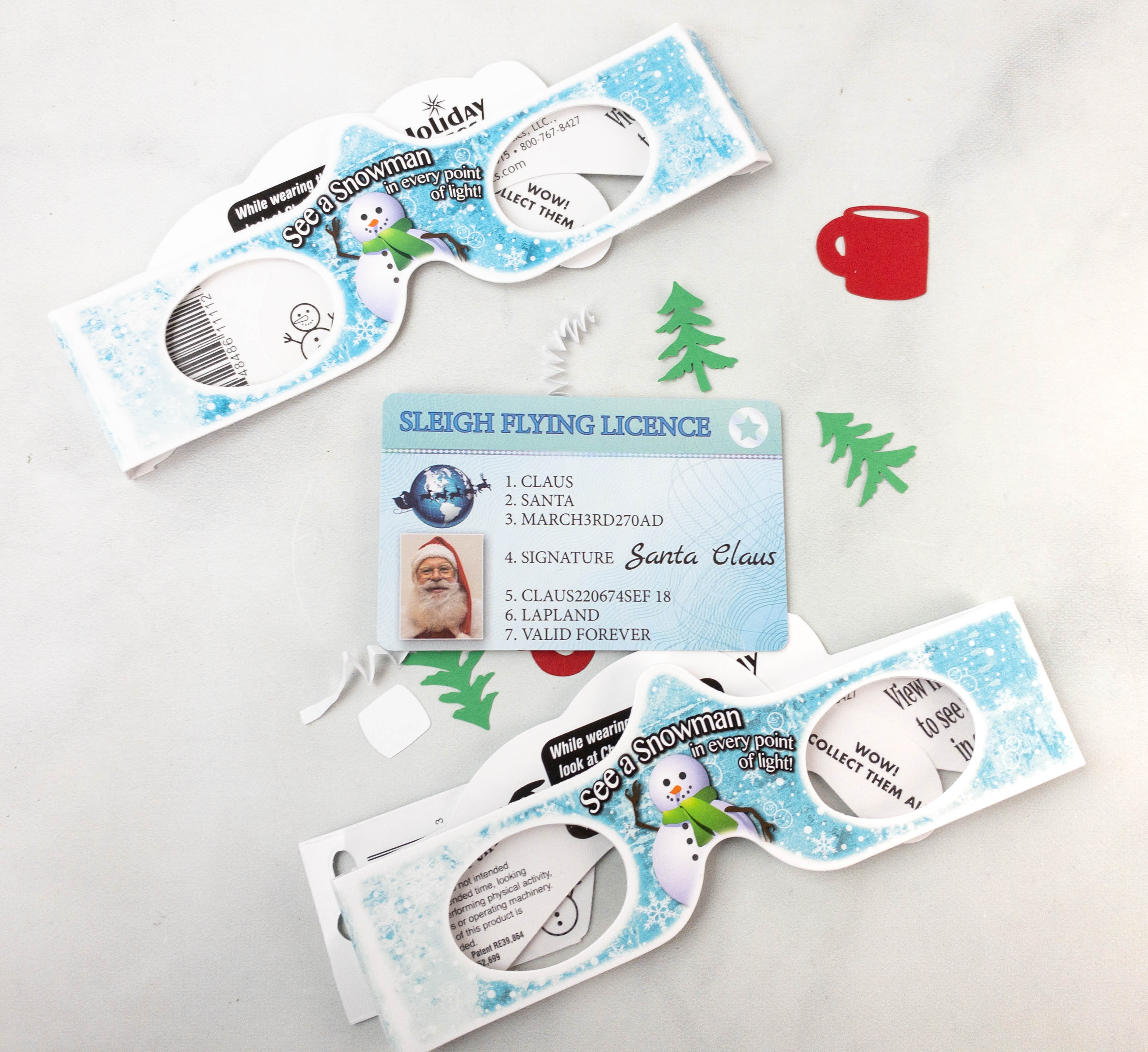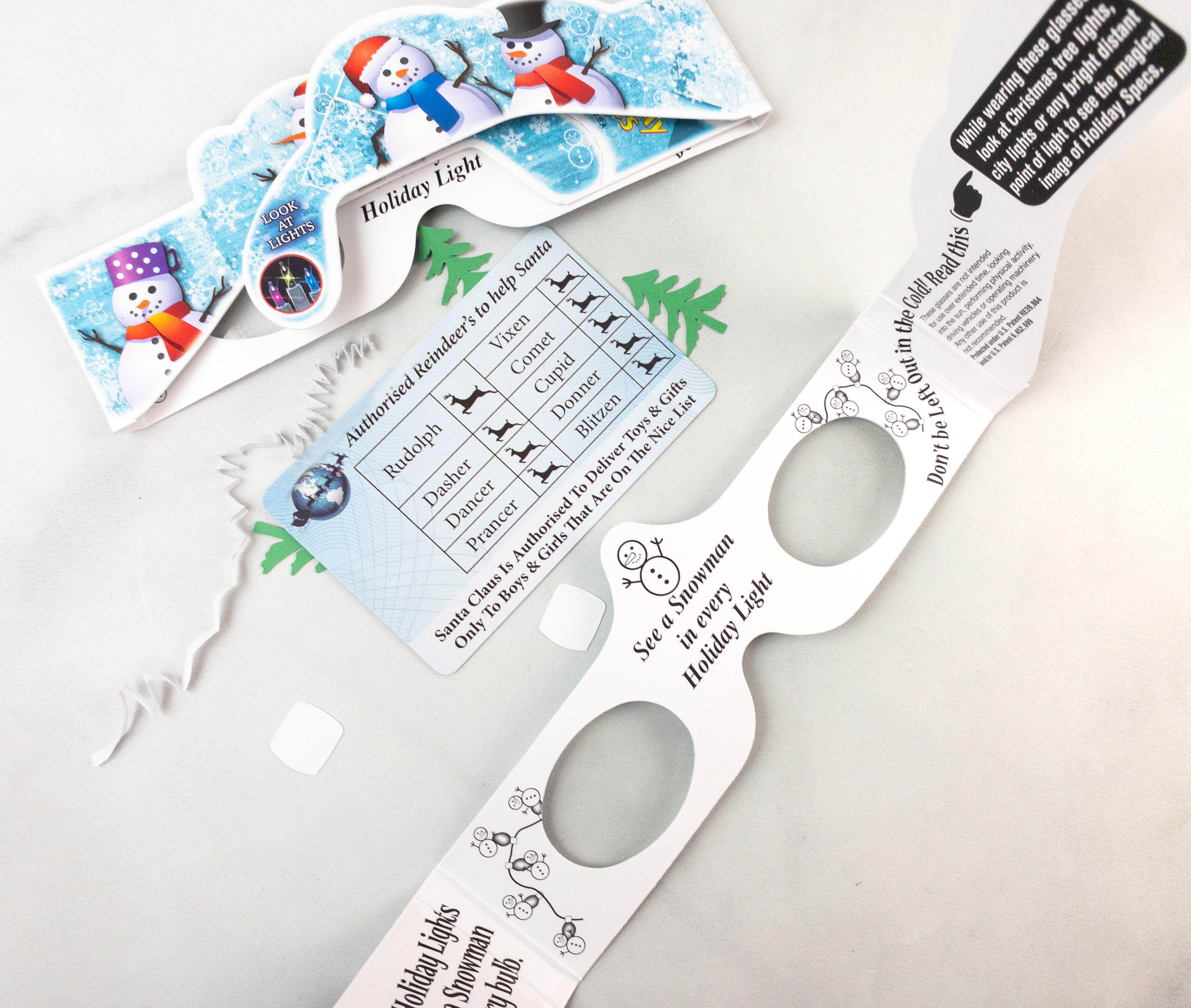 You don't need to bring the kids outside as they can watch snowmen come to life with the help of 3D Snowman Glasses. It comes with holographic spectacles that transform festive lights into snowmen at every point of light. It makes a perfect way to entertain your sweet tiny human at home. Another cute inclusion in the box is the Santa's Sleigh Flying License. Santa's signature is featured on it, as well as the authorized reindeers to help Santa in delivering gifts to nice children.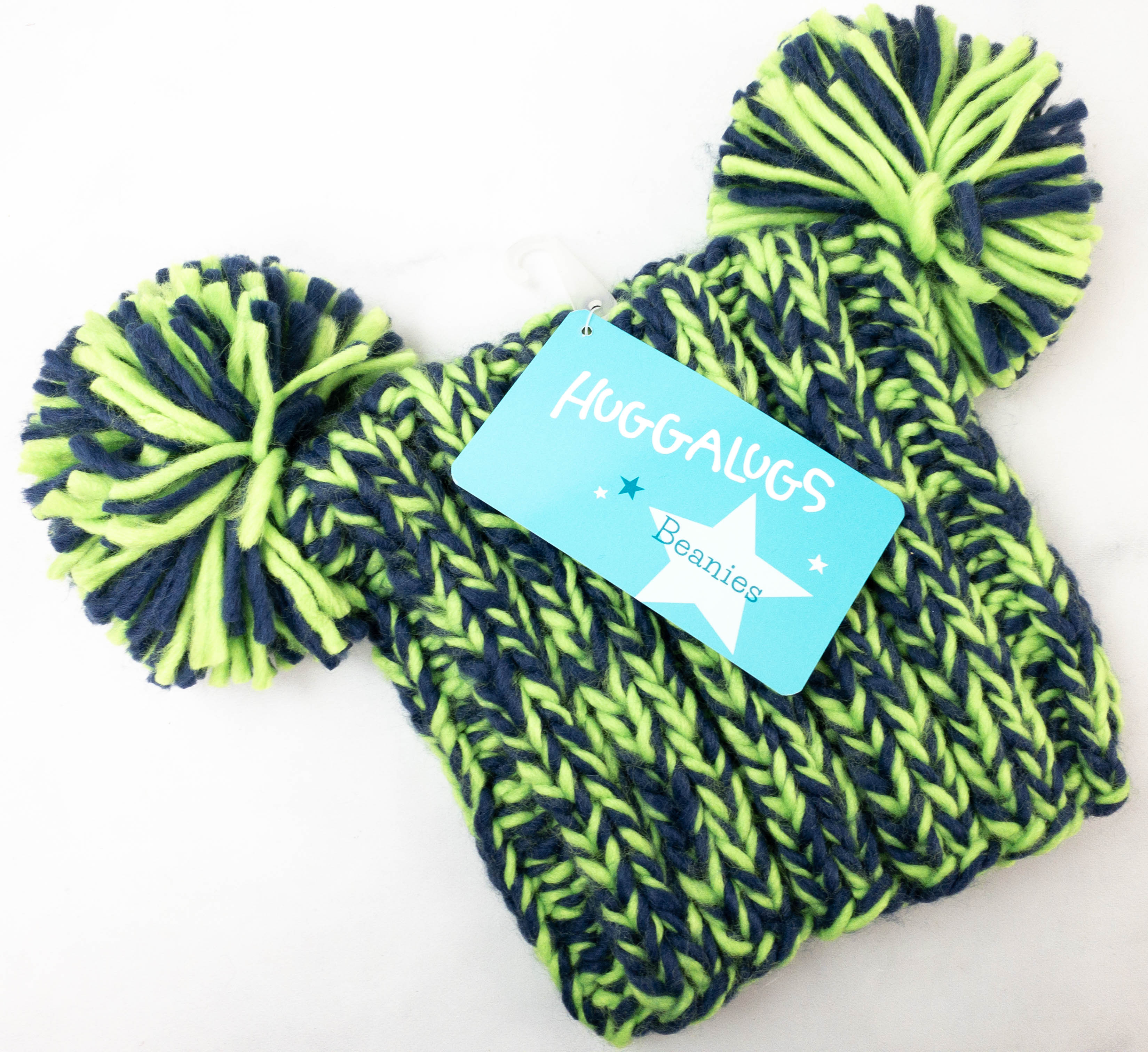 Winter is a great time to throw on cute headwear! This Joy Beanie Hat is a fantastic accessory for winter, and we received it in dark blue and apple green colors. The two pom-poms make a lovely addition to it as well!
It feels luxuriously soft and cozy. Here's my daughter feeling delighted as she wears the beanie! She looks so cute!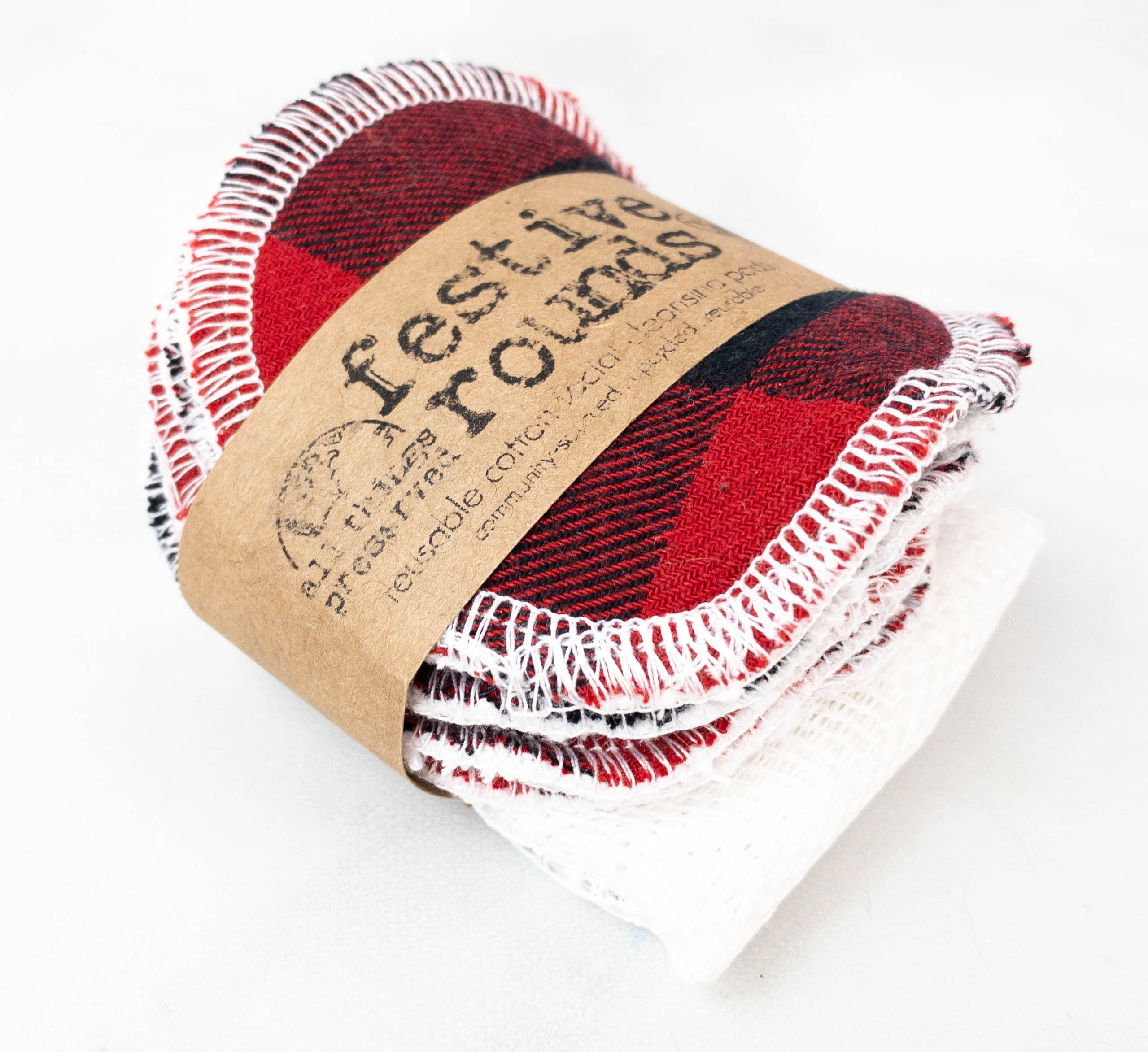 Cleansing pads are usually disposable, so it's nice to see reusable ones in the box! We received seven pieces of eco-friendly Festive Facial Cleansing Pads, made from 100% upcycled materials.
They look very festive in lumberjack plaid, while the flip side is made with cotton. They've also included a mesh laundry pouch as a bonus to make cleaning the pads a breeze.
Also included in the box are DIY items! The Christmas Tree Grow Kit comes with everything we need to sprout a Balsam Fir while the DIY Acorn Kit is all about making a unique holiday ornament while discovering the art of wool felting. Making snow at home is also possible with the included North Pole Snow Kit. It can make at least 16 cups of fluffy snow to provide an indoor sensory experience for kids.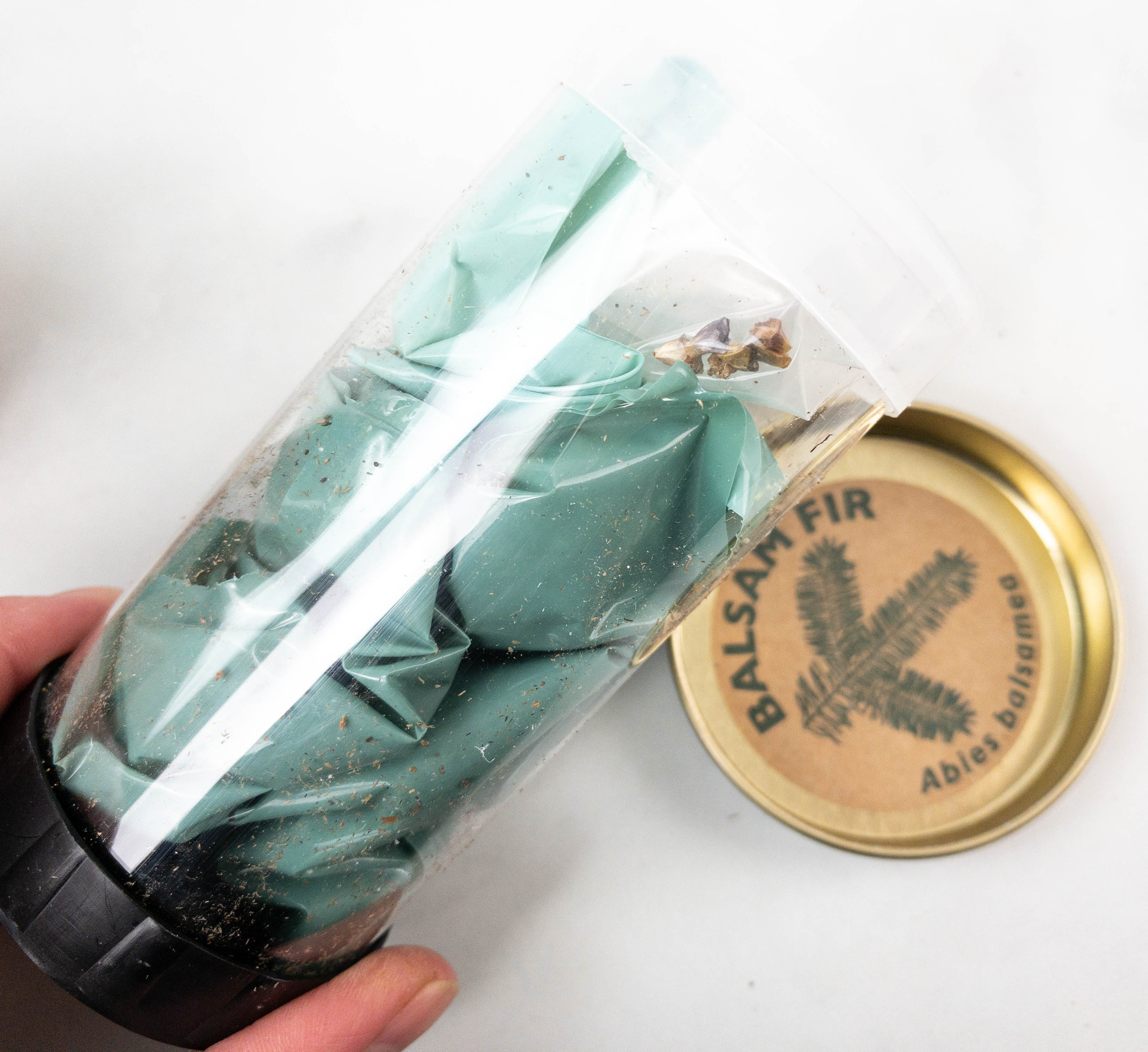 The Christmas Tree Grow Kit came with easy-to-follow instructions. The Jonsteen Company also offers to replace the seed if you fail to germinate the Balsam Fir. This kit was such a meaningful holiday gift!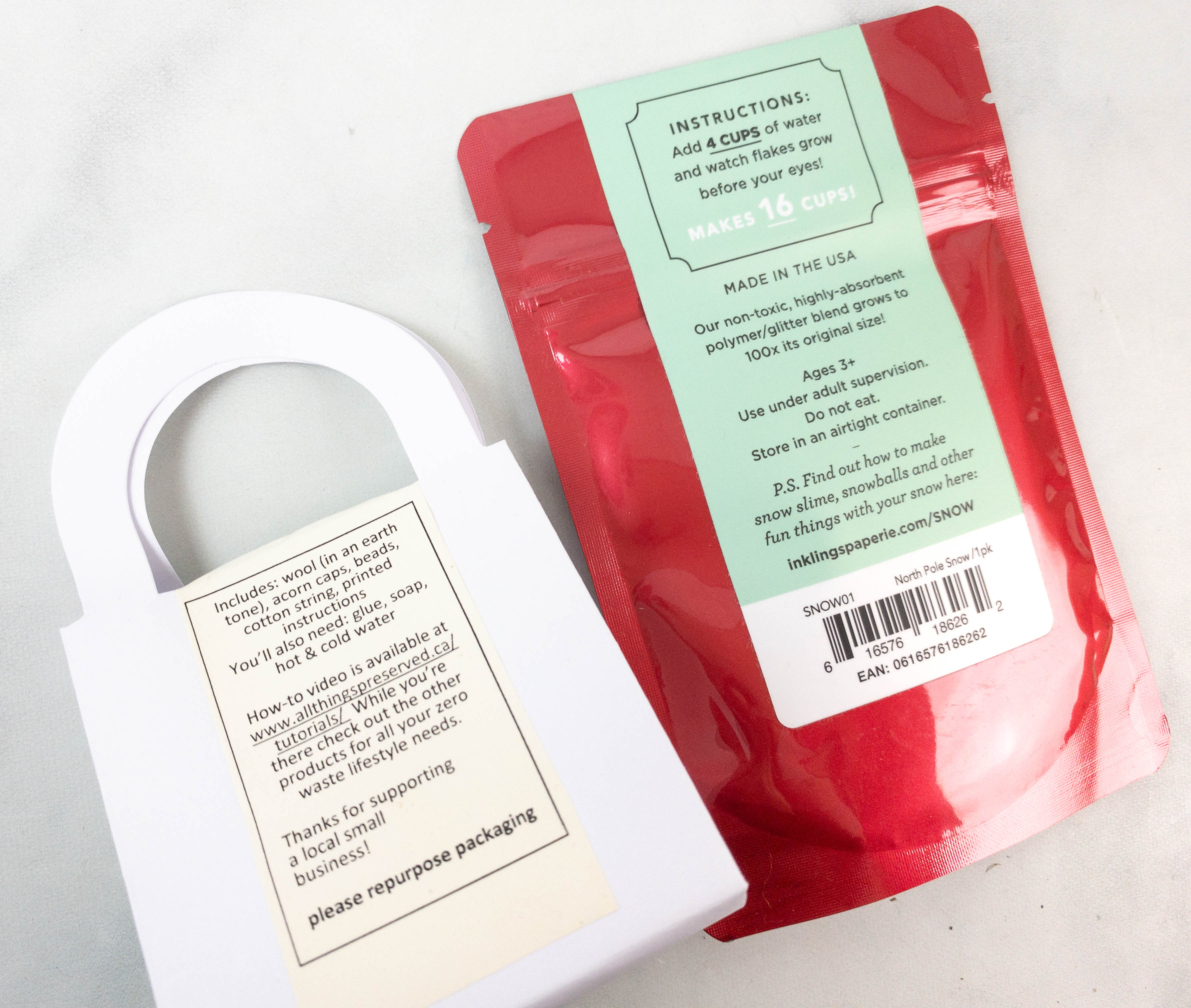 Some of these activities may require adult supervision. Also, the back of each pack contains the link for tutorials, either video or written instructions.
This DIY Acorn Kit includes repurposed wool, two wooden beads, two acorn caps, and string, plus step-by-step instructions and a link to a video tutorial. This activity makes a fun bonding time between parents and kids!
For winter trips, a Waterproof Travel Bag like this one is very useful as it keeps valuables safe and dry. It's eco-friendly and practical, and the bag can also be used to store wet towels and dirty clothes.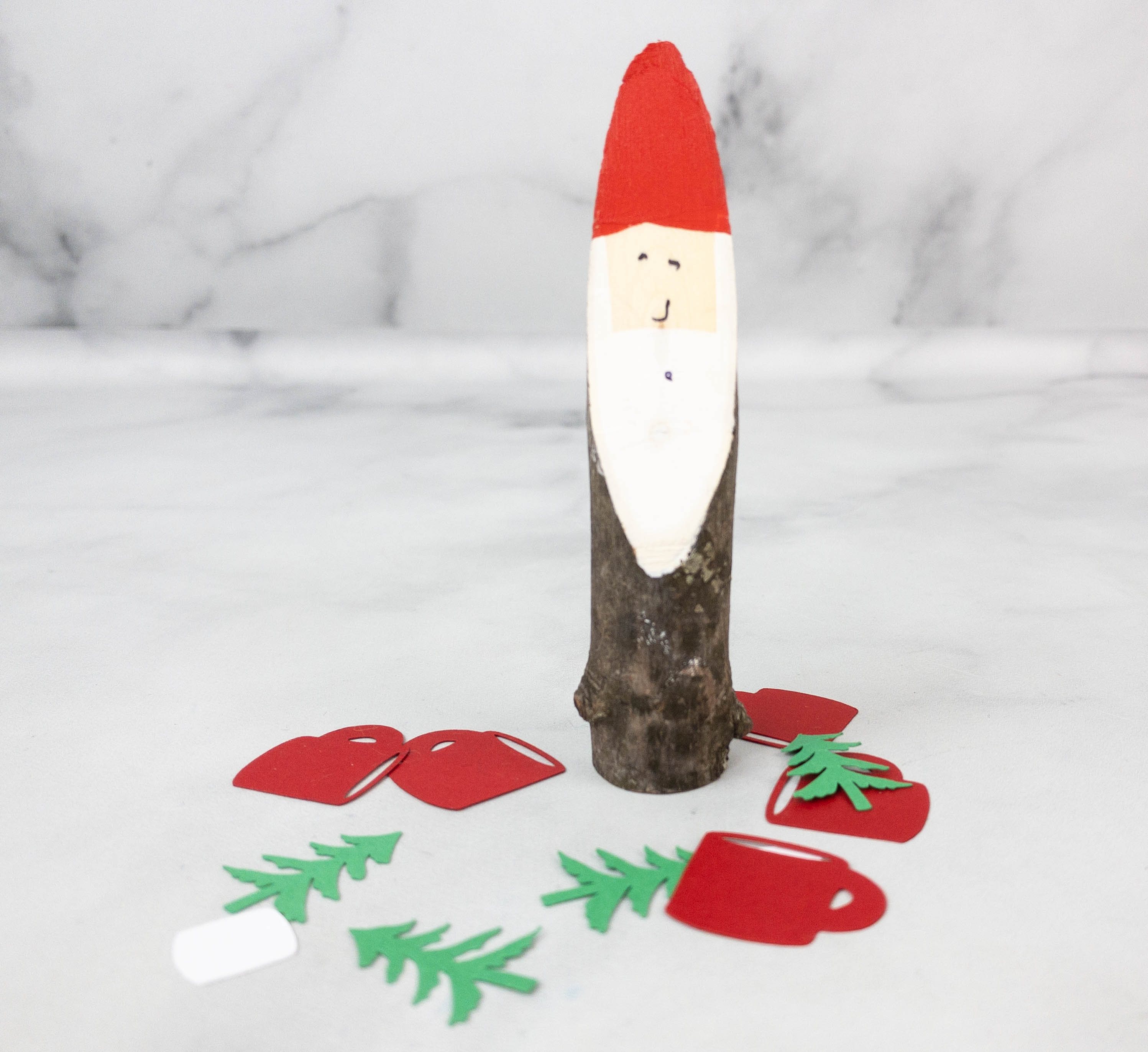 This Santa Log surely added Christmassy vibes to our home. The hand-painted holiday decoration is a single log, designed to appear as Santa and it looks so cute!
Howdy Baby Box once again curated a box brimming with fun items for kids! My daughter enjoyed wearing the beanie, as it was cute and comfortable to wear. The holiday-themed book was also a hit with her. It makes my heart full knowing most of the items in this box came from small businesses and are eco-friendly. They've also included an item for moms, which I'll definitely use. I like the overall festive aspect of the box!
Howdy Baby Boxes also included information cards in the box. Here's a closer look: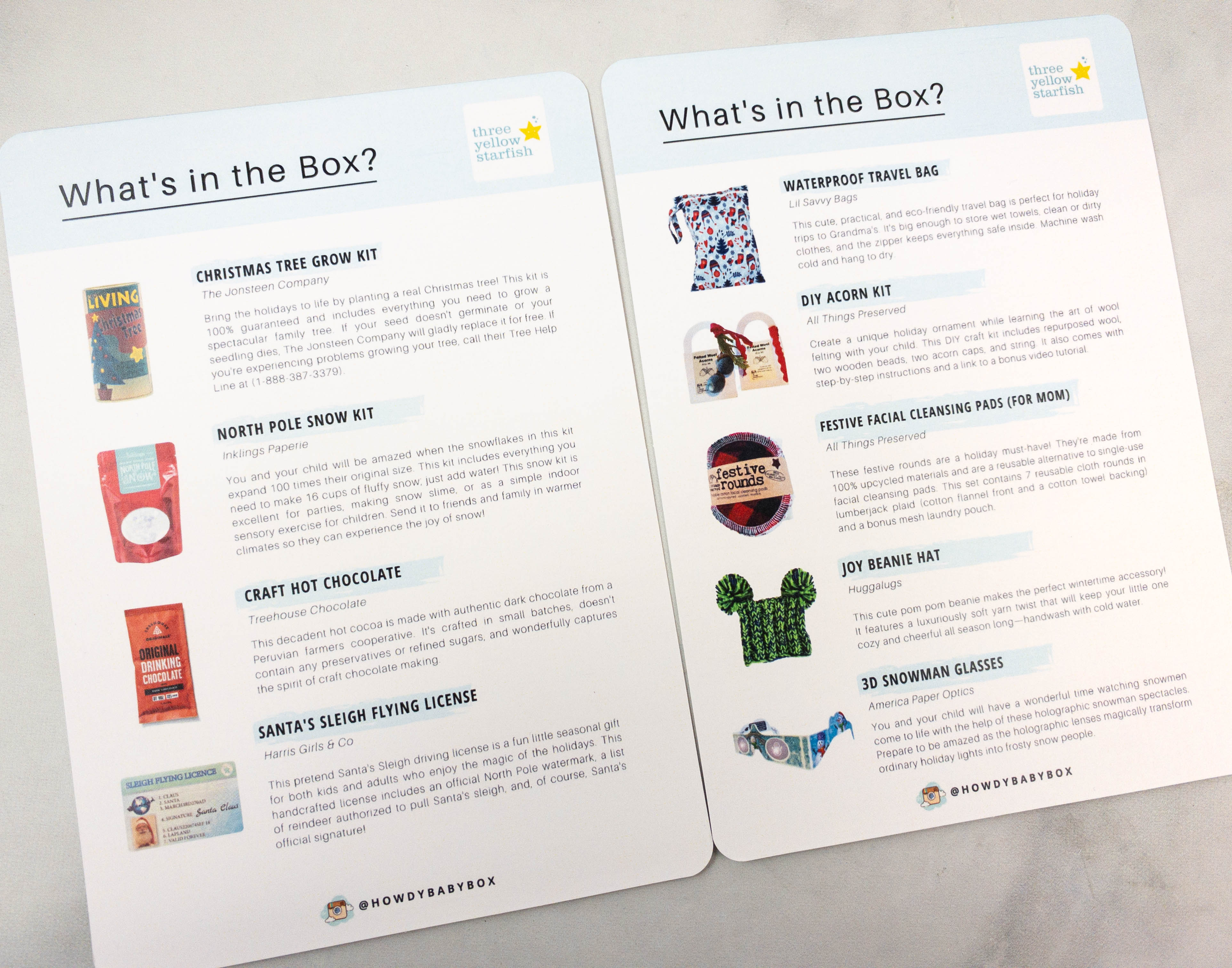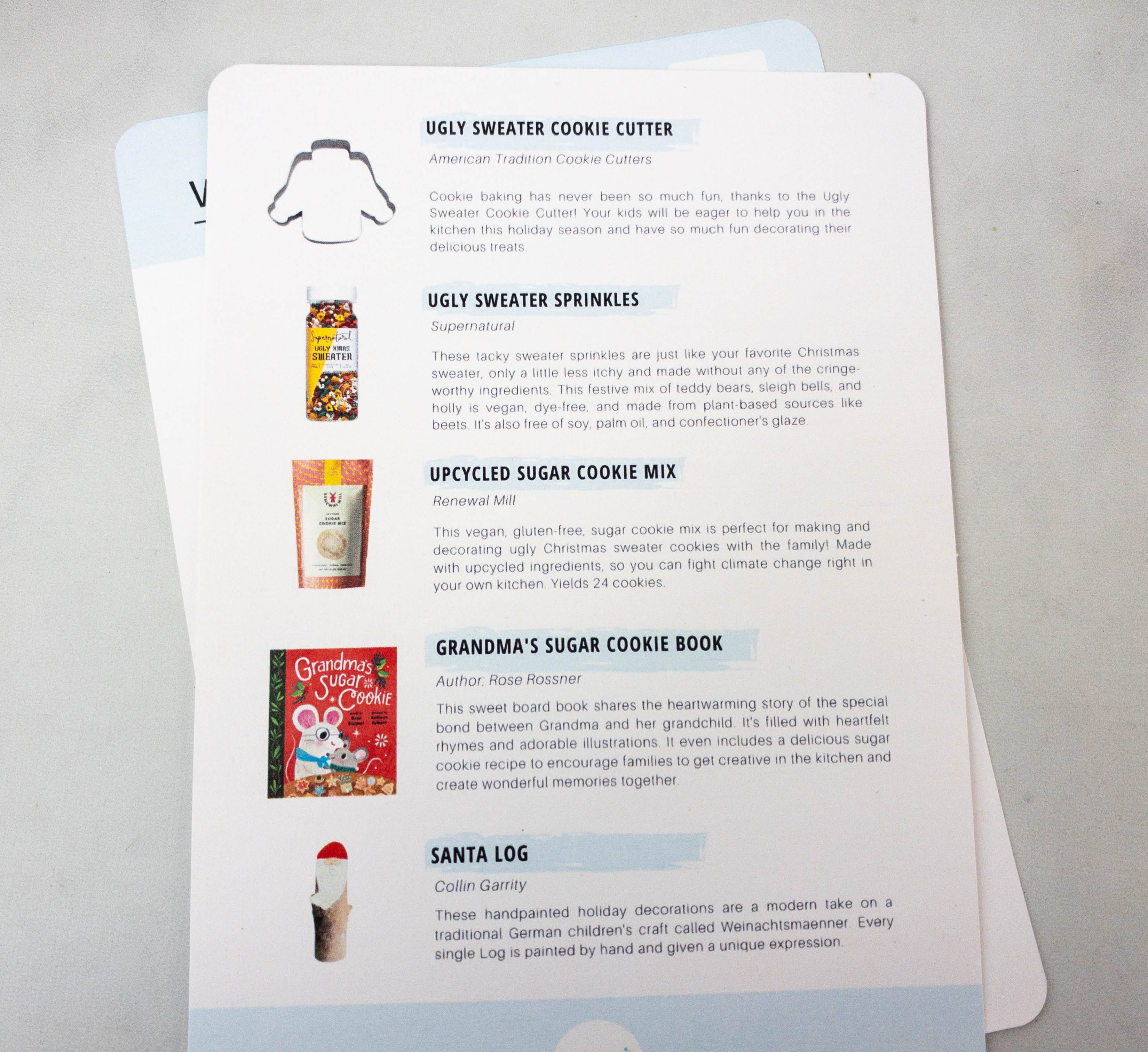 Here's a sneak peek at what next month's theme will be: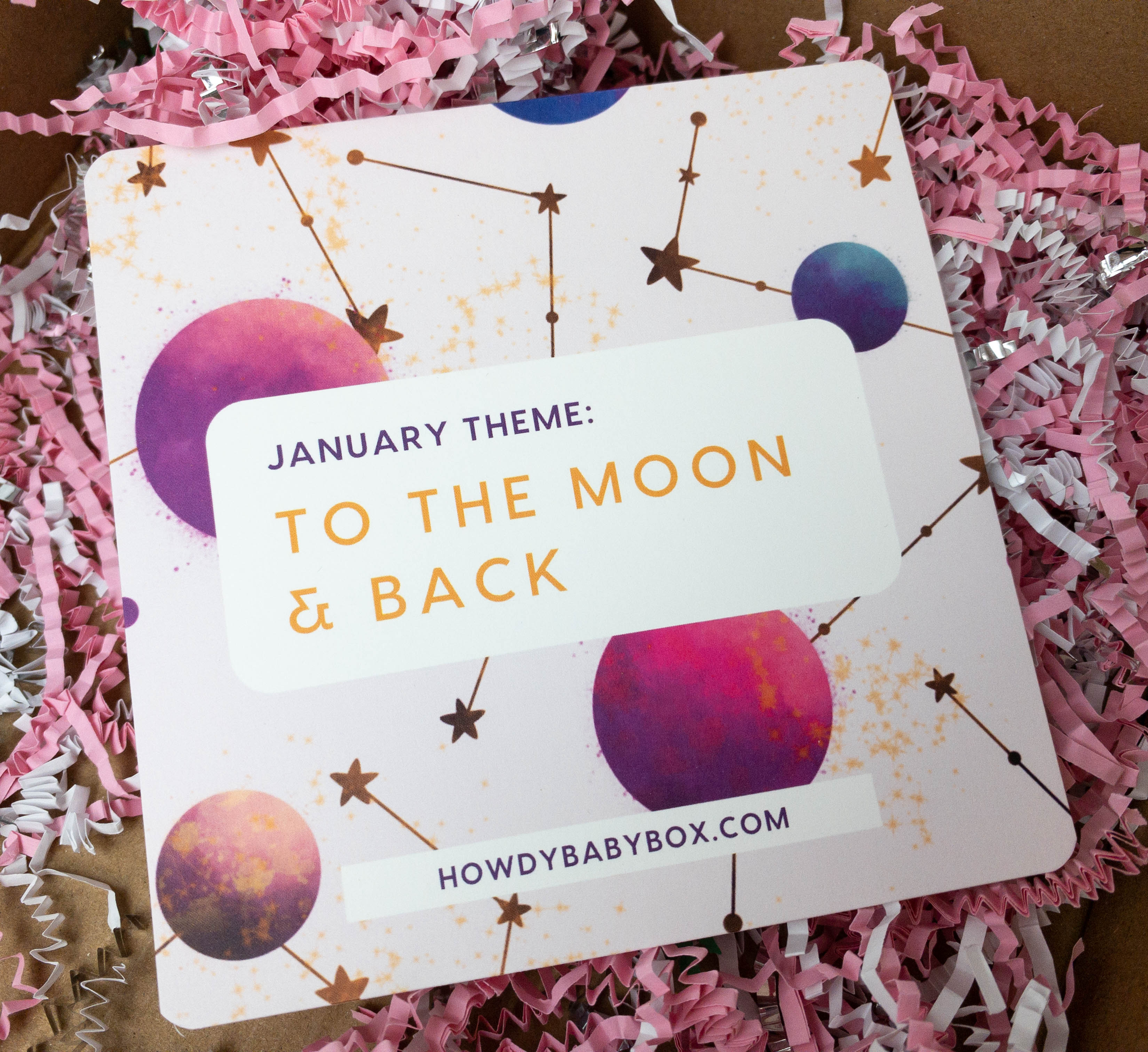 The Howdy Baby Box is a monthly subscription box for babies, toddlers, and big kids that promises to send ethically-made children's products from independent brands & makers in the USA. For $60 per box, you can choose between monthly, bi-monthly, and quarterly subscriptions, and get full-sized premium products for you and your little one to explore together every month. Our boxes feature unique mom-tested products such as clothing, accessories, care products, toys, and activity items specifically tailored to your child's age and developmental stage.
Are you getting Howdy Baby Box?