Solving mind-boggling puzzles is more fun with Finders Seekers! This month's destination is ICELAND, and it had us racking our brains. We wandered through glaciers, active volcanoes, and geysers to solve cryptic messages, decipher codes, and unlock the ideal "Find"!
DEAL: Save $5 on your first box! Use this link and coupon code BRAINQUEST.
FYI – there are SPOILERS in this post!
As a subscriber (limited numbers can join each month), you are invited to join the Society of Seekers, a group of like-minded puzzle friends who use their heads and a little bit of internet-search know-how to explore a city and solve a mystery each month.
All of the necessary clues are kept in an envelope. This month, they also sent a mini notepad and a pen on the side. It also functions as a leveler and includes a measuring tape.
Another new tool they sent is a blue highlighter! As always, there's a letter explaining what the expedition is about. On the reverse side is a poster of the Seljalandsfoss waterfall.
The envelope contains all kinds of paperwork! There's even a map of Iceland to help us navigate easily and a journal with lots of information about the location. More clues are hidden inside the journal. It also tells you when you need to use some of the props given.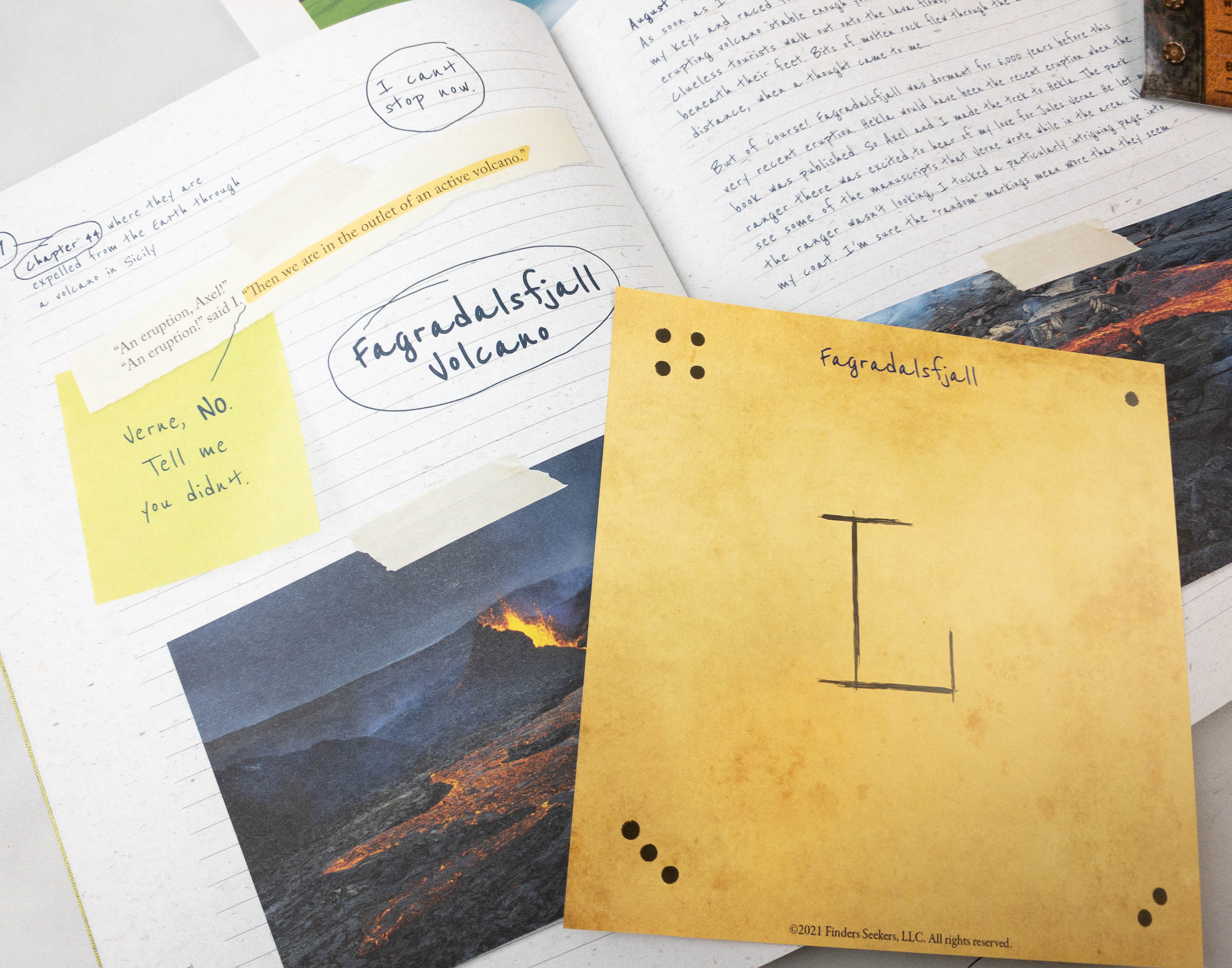 There are pieces of clues in the envelope that you need to link to the journal. Every detail is crucial, so you should pay close attention to even the tiniest things. This page on the journal features critical clues involving Fagradalsfjall Volcano. A small piece of paper with a foxing effect is connected to it. It's one of the easiest!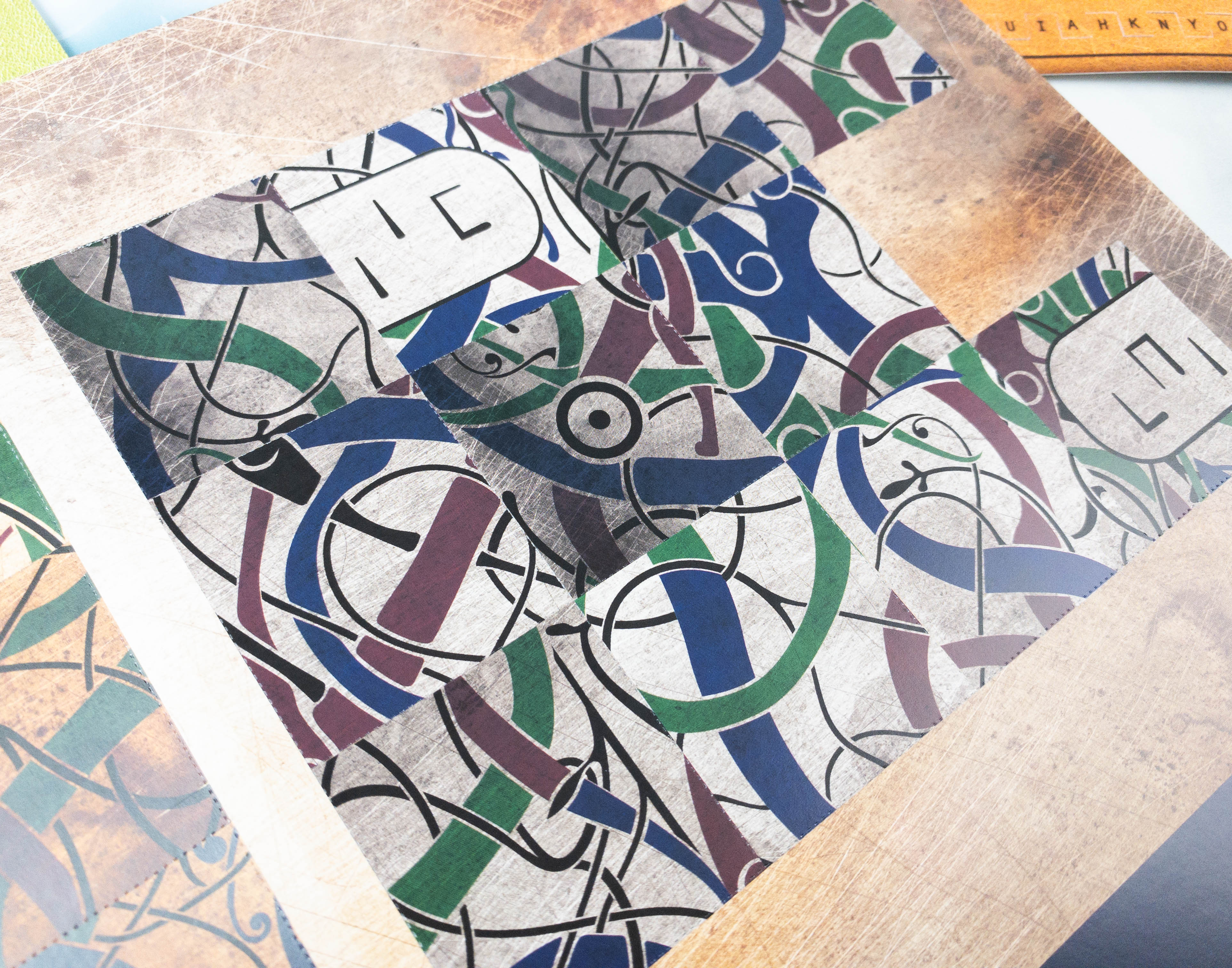 These puzzles and clues look magnificent with all the ancient effects! It also involves Askja Caldera. It's important to solve the puzzle correctly, or else you'll end up with the wrong rune.
The next puzzle features punch-out ancient metal tokens. The flip side of each token has a coating that you need to scratch off. There are directions once you've scratched the grime off the token. Using the map coordinates and measuring tape, you need to follow a path to solve the ideal "Find".
Iceland is a country I want to visit, so this month's Finders Seekers had me feeling excited! It's fun and nerve-wracking to solve the mystery. For some instances, I felt lost, so I had to stop and rethink. I've used all the resources – map, tape, pieces of clues, journal, and puzzles to find the answer to this mission. Aside from solving the puzzles, I was also able to explore some of Iceland's famous locations to search for the entrance to the center of the earth. Some puzzles are easy to solve, but obviously, some gave me a hard time, like the armbands. This month's "Find" was fun to solve, and I felt accomplished afterward. It is a great subscription for travel and mystery enthusiasts!
Finders Seekers is a monthly puzzle subscription box for anyone who loves puzzles, escape rooms, Sherlock Holmes, mysteries, or anything requiring a little brainpower. Finders Seekers features a new destination each month, so in addition to the puzzle/escape room experience, you get a mini travel experience, too, exploring a new city and its culture every month.
Finders Seekers' escape room subscription box made the list in our 2021 readers' choice picks of best pop culture subscription boxes!
Did you solve the mystery? How long did it take you? Let us know in the comments below!