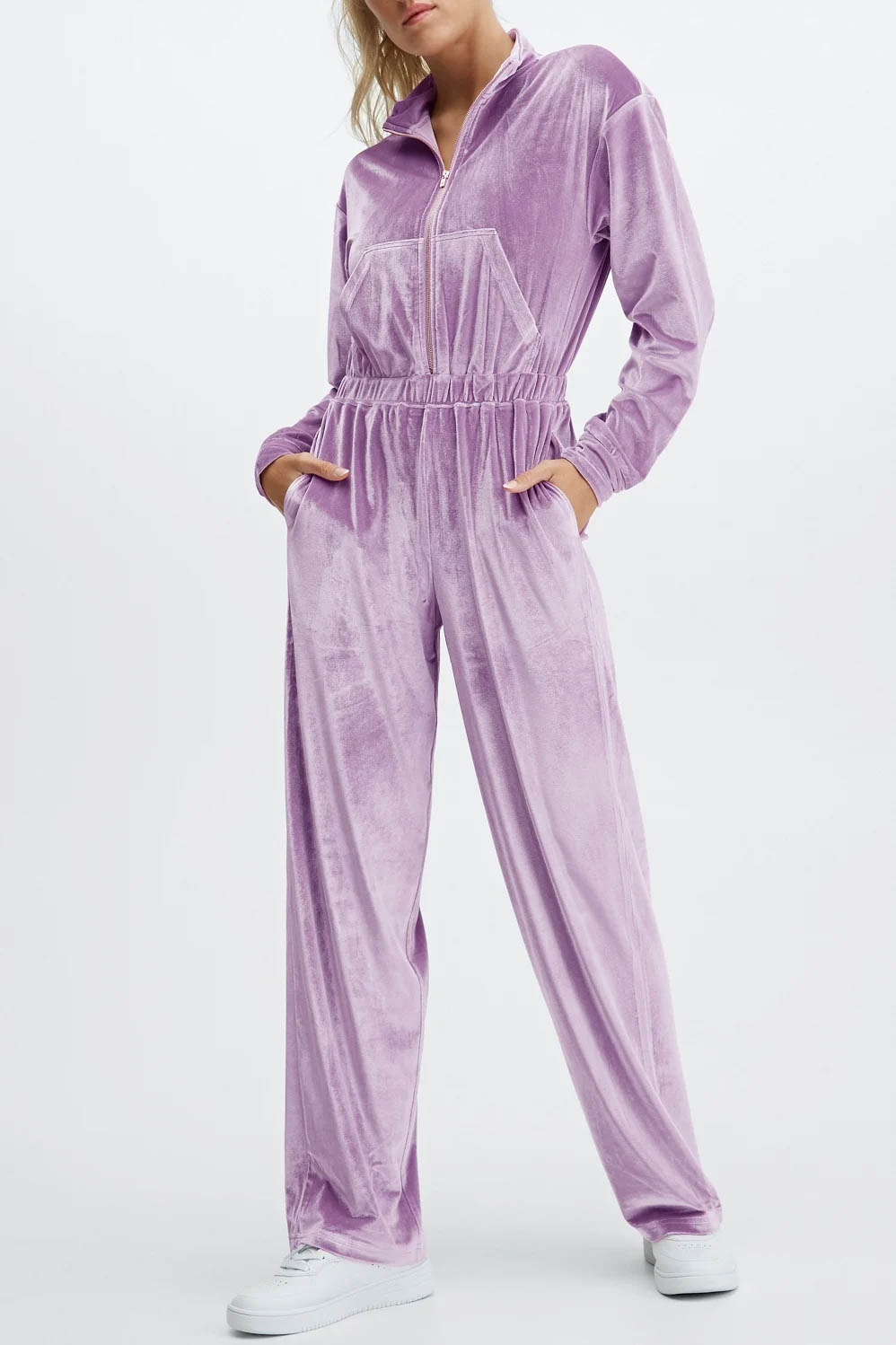 Fabletics December 2021 features the Vanessa Hudgens Velour Collection, which combines luxury, style, and comfort to make great pieces of activewear for women. Whether you need a 2-piece outfit, onesie, or puffer jacket, there's something for you in this collection!
DEAL: Get 2 pairs of leggings for just $24! USE THIS LINK to get the deal. Valid to new subscribers only.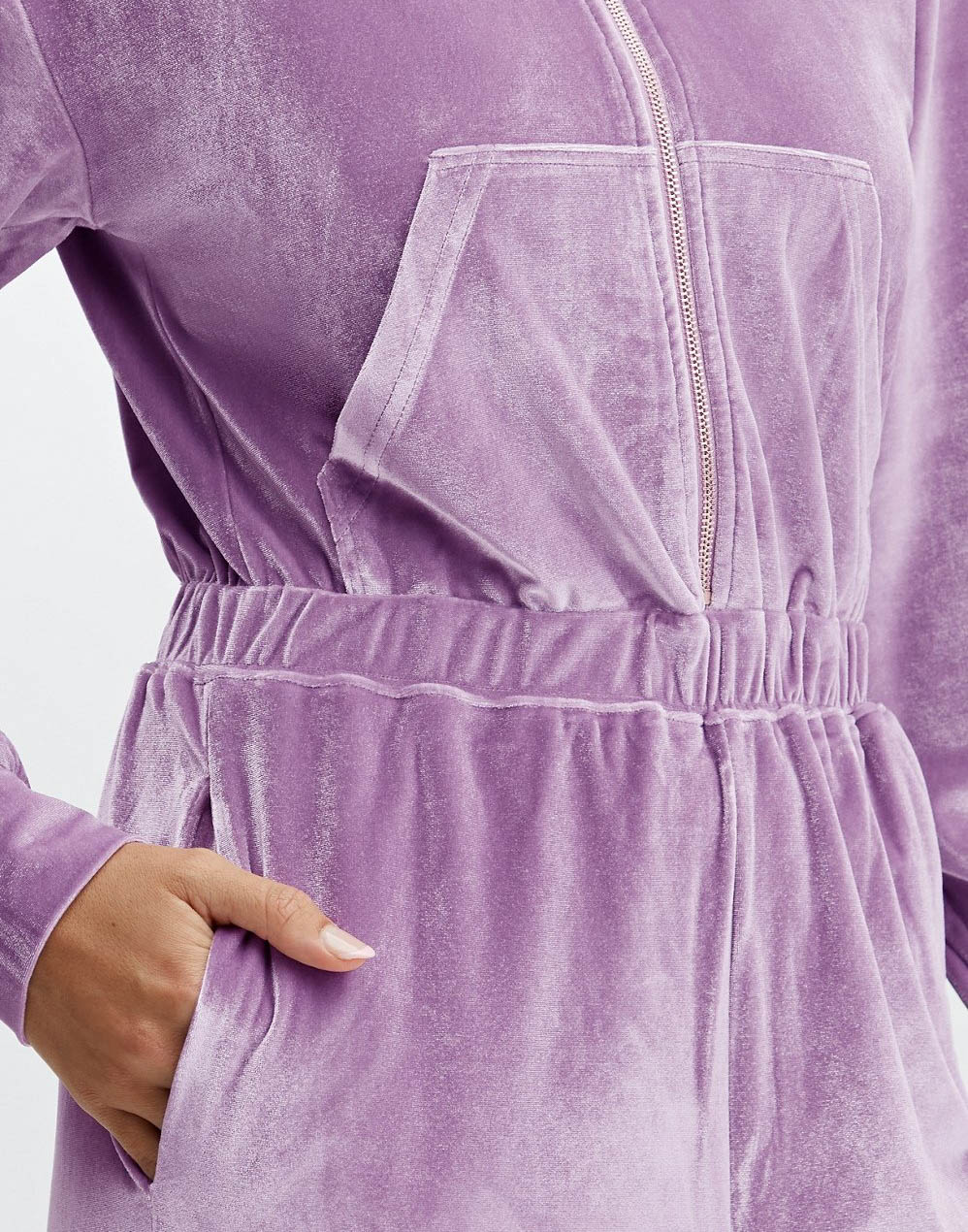 The December 2021 collection has lots of options to choose from, and we've chosen this beauty: a Velour Zip-Up Wide-Leg Onesie. It has an elastic waistband that hugs the waist, showing off the wearer's figure!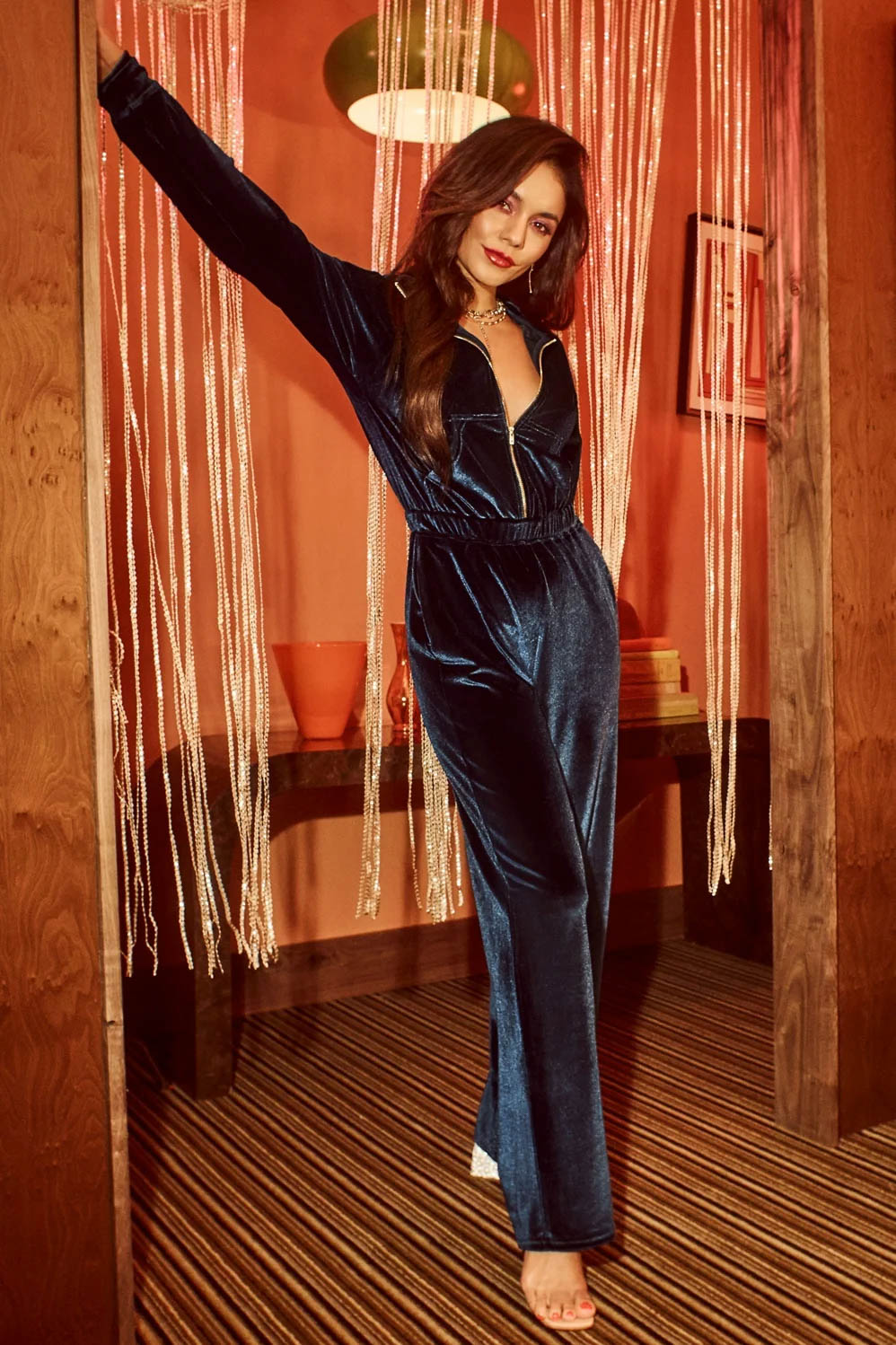 It's the same style as what Vanessa Hudgens is wearing in the photo above! There are three available colors: Bright Lilac, Deep Navy, and Light Honey. Sizes range from XXS to 4X. The one Vanessa is wearing is the Deep Navy jumpsuit.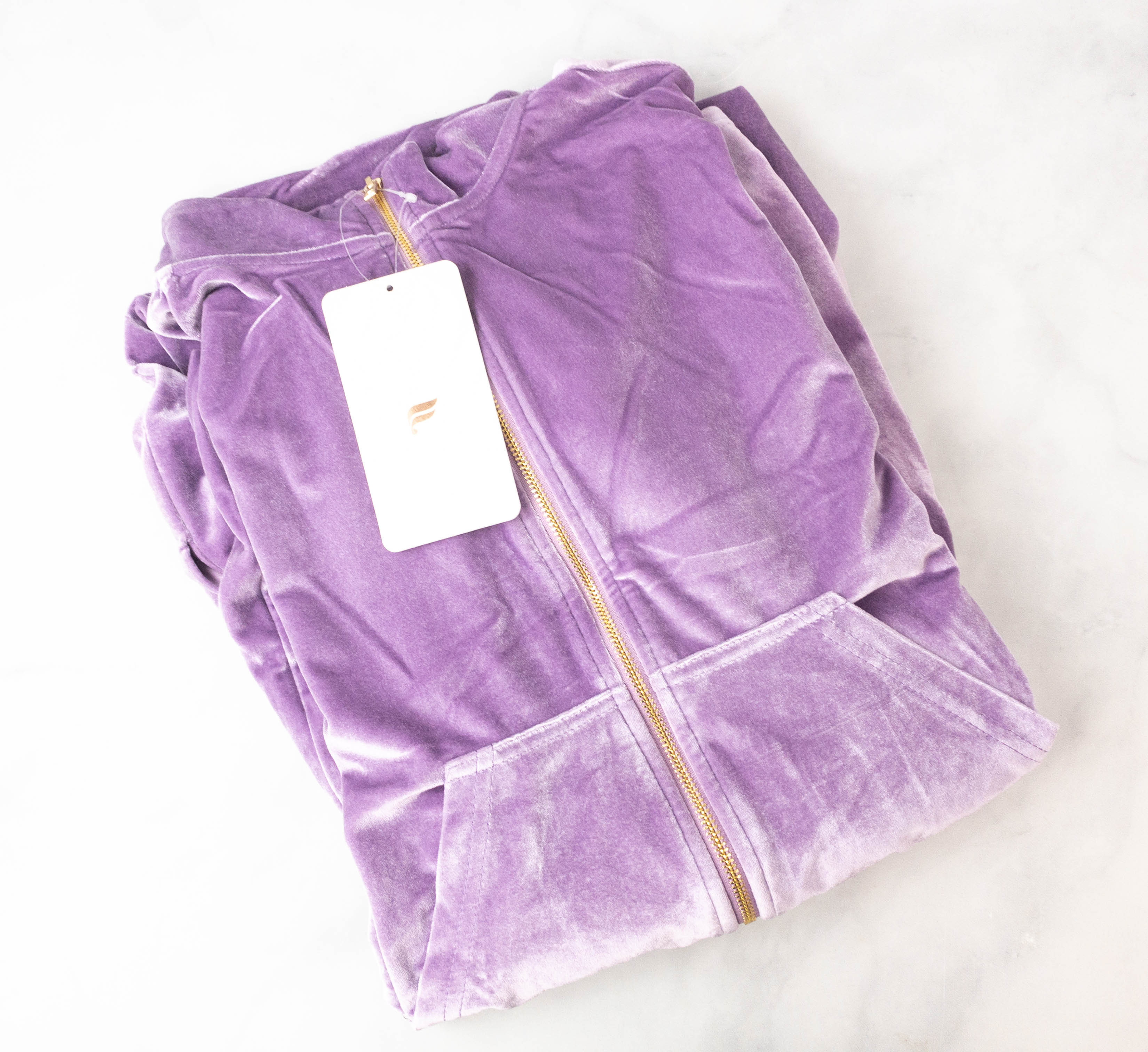 We have the Bright Lilac, and it's stunning in person! It also feels so soft to the touch. Plus, it has a metal zipper that makes it easy to wear!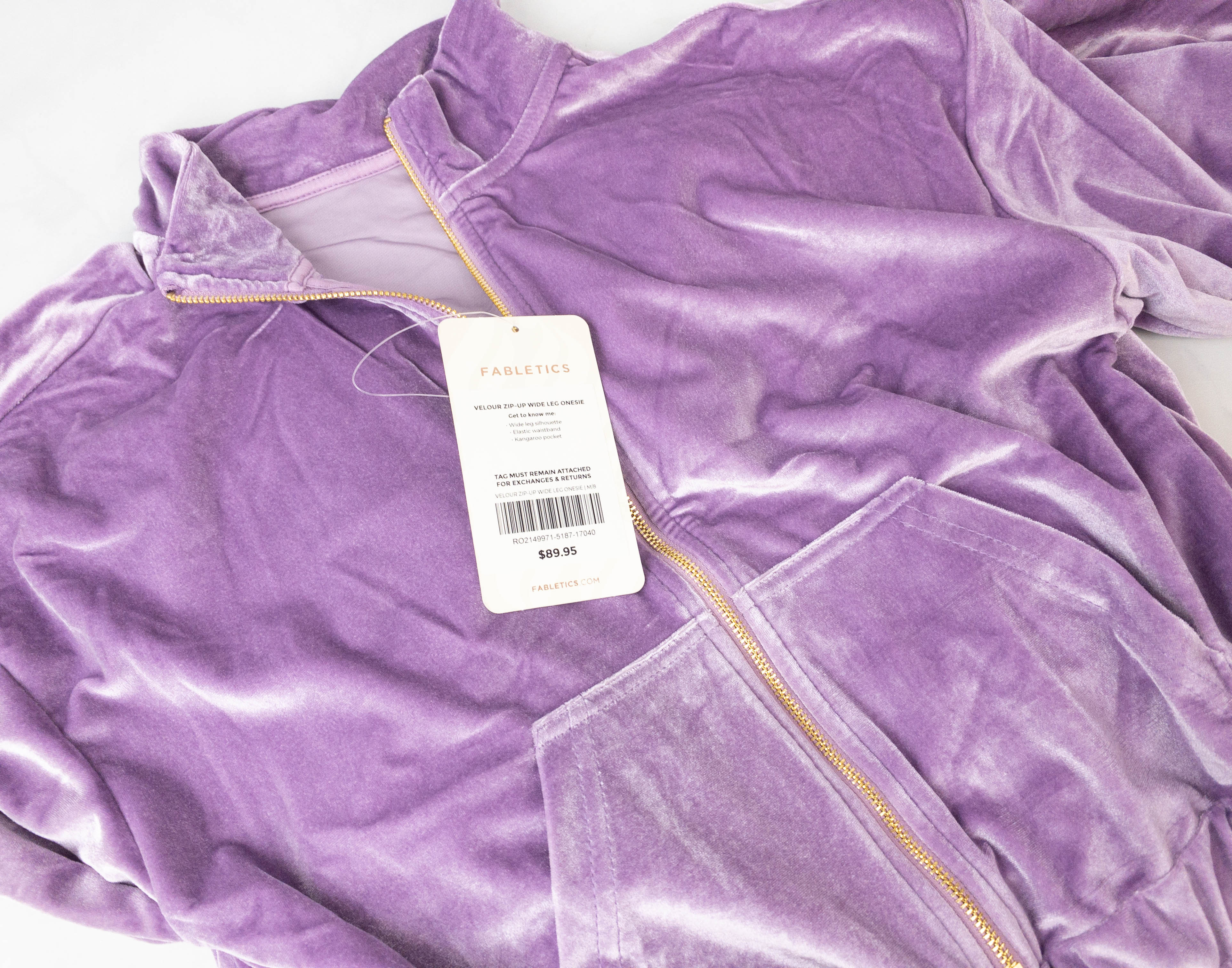 The retail price is $89.95, but VIP members can get it at a discounted price – $69.95 – or one member credit.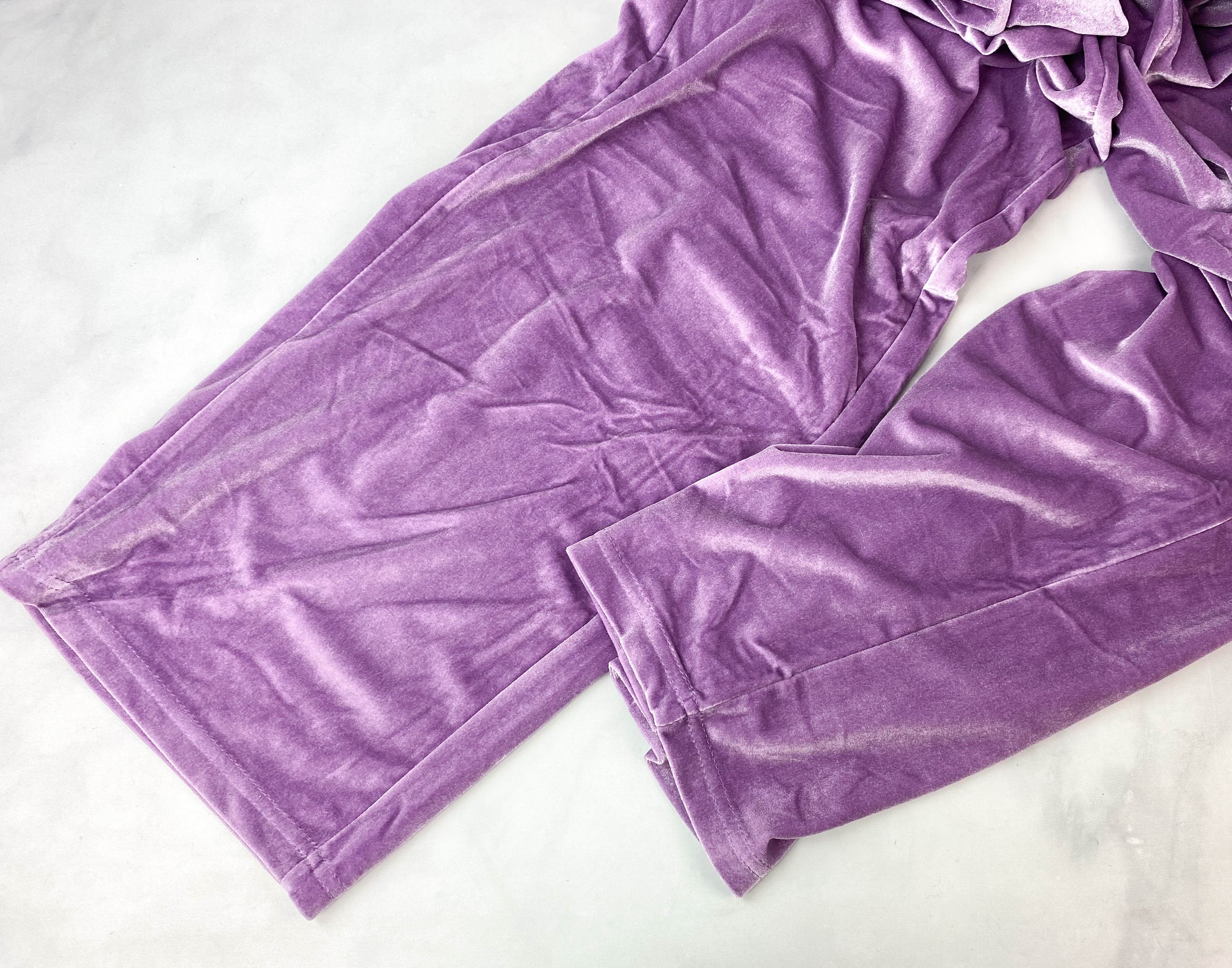 The velour fabric is similar to velvet, with a plush and comfy texture. Because it is a knitted fabric, it has a natural stretch to it. The legs are wide, and it really is cushy!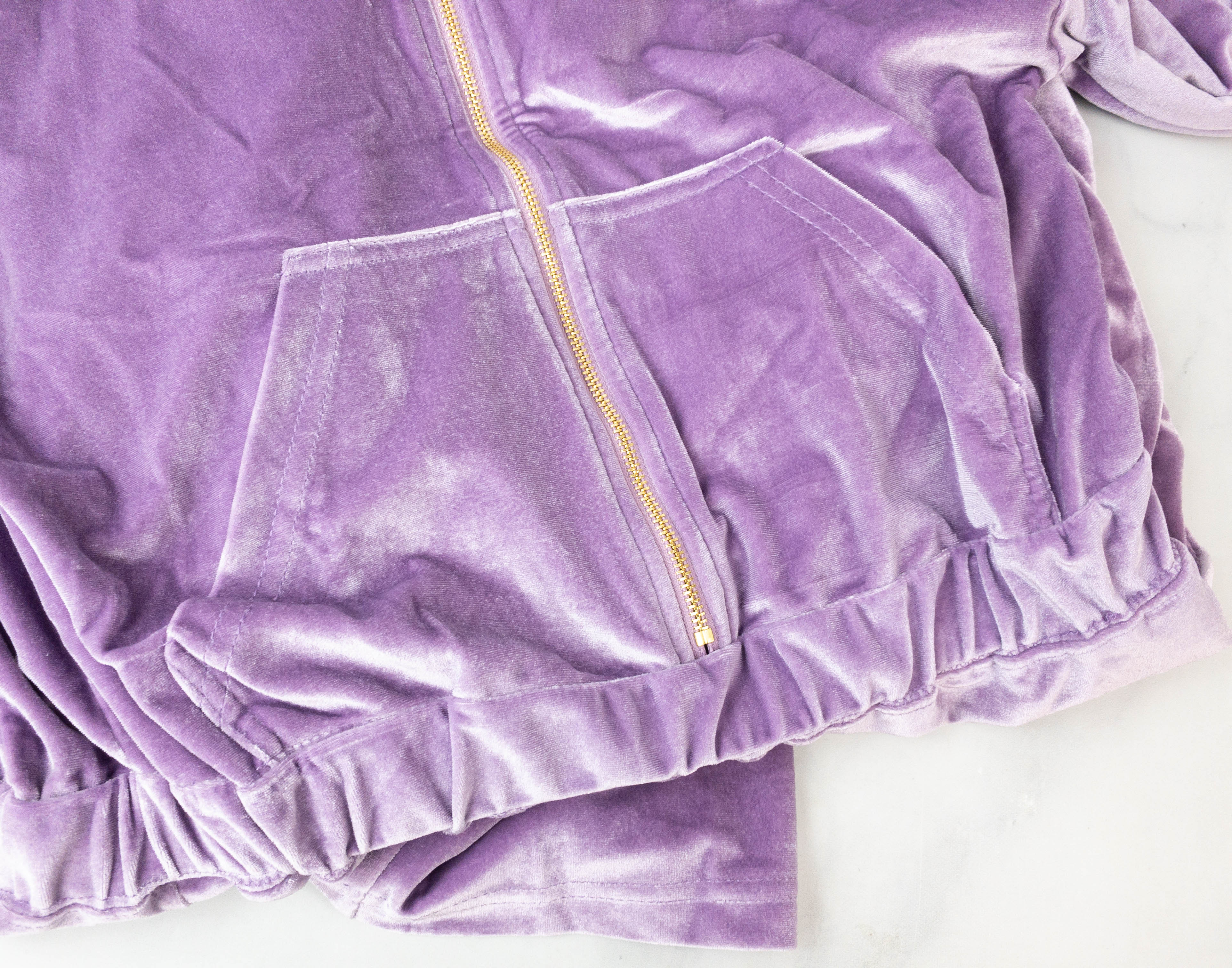 It has kangaroo pockets, where you can put your hands or any small and light item you might need to carry!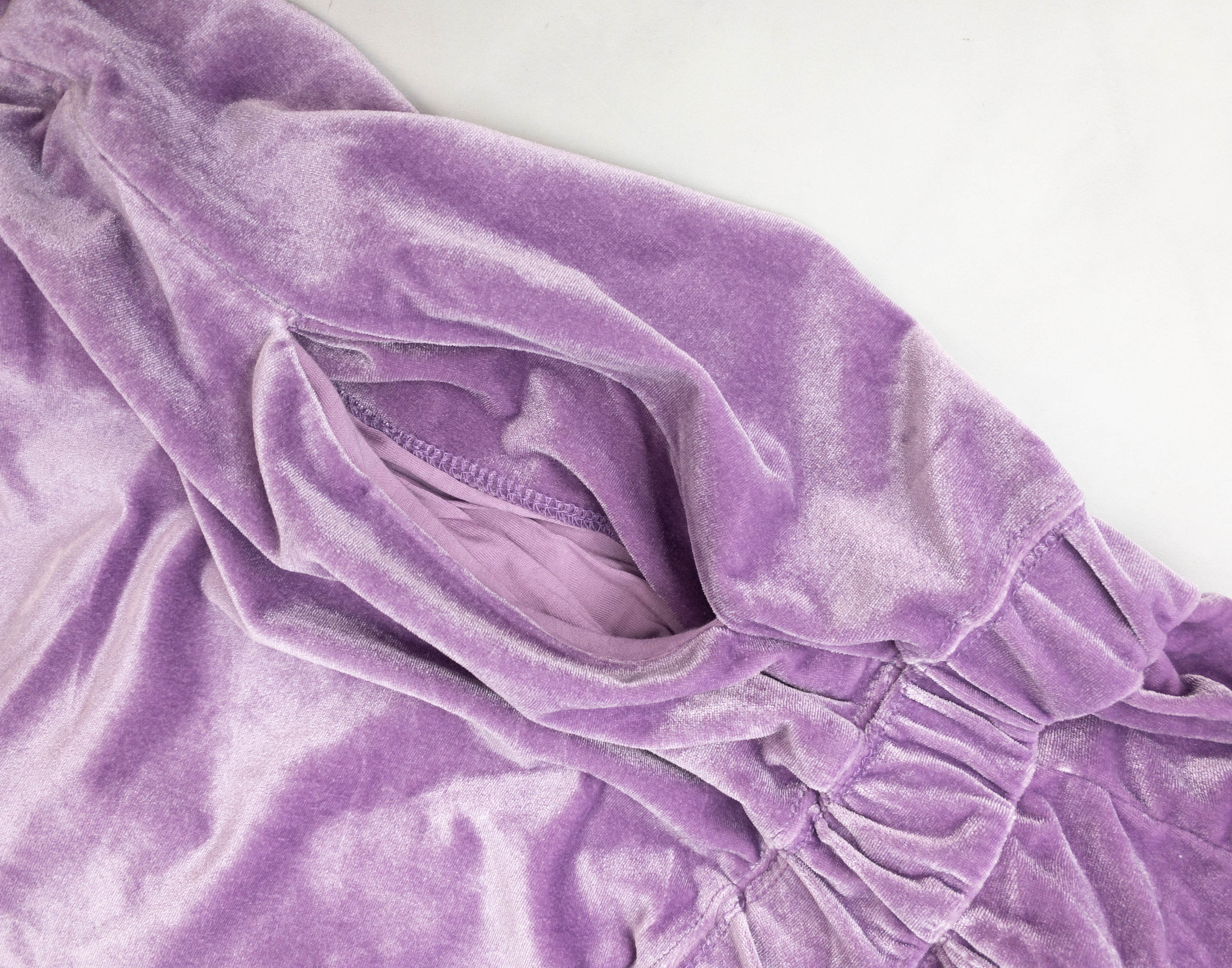 Yes, there are more pockets on the sides!
Here's my daughter trying out her new loungewear, which she's so in love with! She's so enamored with it she's been washing it twice a week, so I picked up a second pair in the honey orange colorway. They are definitely too long for her, and we'd need to hem them if she wanted to wear them out of the house, but she just wants to wear them at home.  We think you'd need to be on the tall side or want to wear tall shoes with this piece in order to not have to hem it. She loves the soft fuzzy feel and the four different pockets. What a fun set from Fabletics!
Velour Collection proves that activewear can be stylish and comfortable at the same time! The velour fabric makes them look so luxurious, and we weren't disappointed when we saw one up close. First of all, it's comfy enough to be worn whether at home or when you're out and about. Second, it's fun to touch, and lastly, it's so much fun to style. It's a one-of-a-kind turnaround for activewear!
Fabletics is an athletic wear subscription. Subscribers get to pick from a variety of outfits, skip if you aren't interested, and also order individual items at VIP prices. The VIP Membership is $54.95 per month. You'll get a Member Credit, which can be redeemed online or in-store for any 2-piece outfit or item up to $80. You must skip between the 1st and 5th of the month to avoid being charged. Unused credits will expire after 12 months.
Are you getting Fabletics?