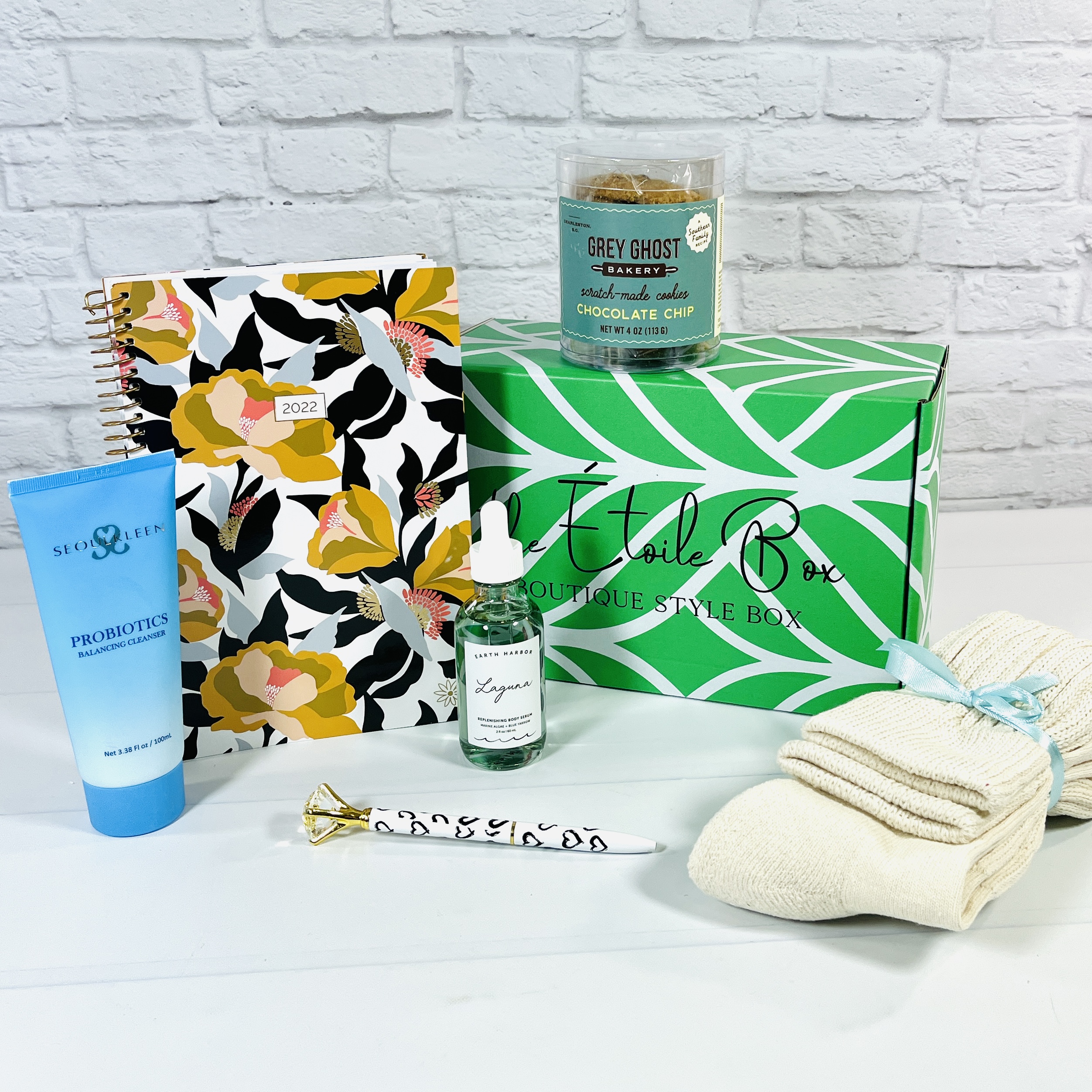 The January 2022 Étoile Box is here and it was full of boutique finds perfect to help ring in the new year! First and foremost is a wonderfully helpful planner and fancy pen but the coziness factor was there with long socks and chocolate chip cookies! Throw in a moisturizing body oil from one of my favorite brands plus a probiotic cleanser and we are good to go. Check out the contents below!
DEAL: Get 20% off on your first box! Use coupon code HELLO20.
Bloom 2022 Soft Cover Planner in Mustard Floral ($16.95) I have several planners and I tend to use all of them but I want to say how impressed I was with this planner. It has tons of fun and functional pages plus colorful stickers (you can toggle through the slideshow above to see the different sections). It has monthly and weekly page views, a habit tracker, an end of year recap, and a magnetic bookmark, and so much more. I think this planner can give you the most bang for your buck, so many features for such a great price. It measures around 8.25″ x 6″.
AWS American Made Socks ($9.99) I think I linked to the correct pair of socks, and I believe this is the shade Ecru. These are long stretchy socks that can be worn all the way up or slouchy style for lounging around the house or on the bed or couch. They are plenty long and have a lot of stretch, plus they feel padded on the bottom, although I think it's the fabric or the way they're made but that is an extra selling point for me.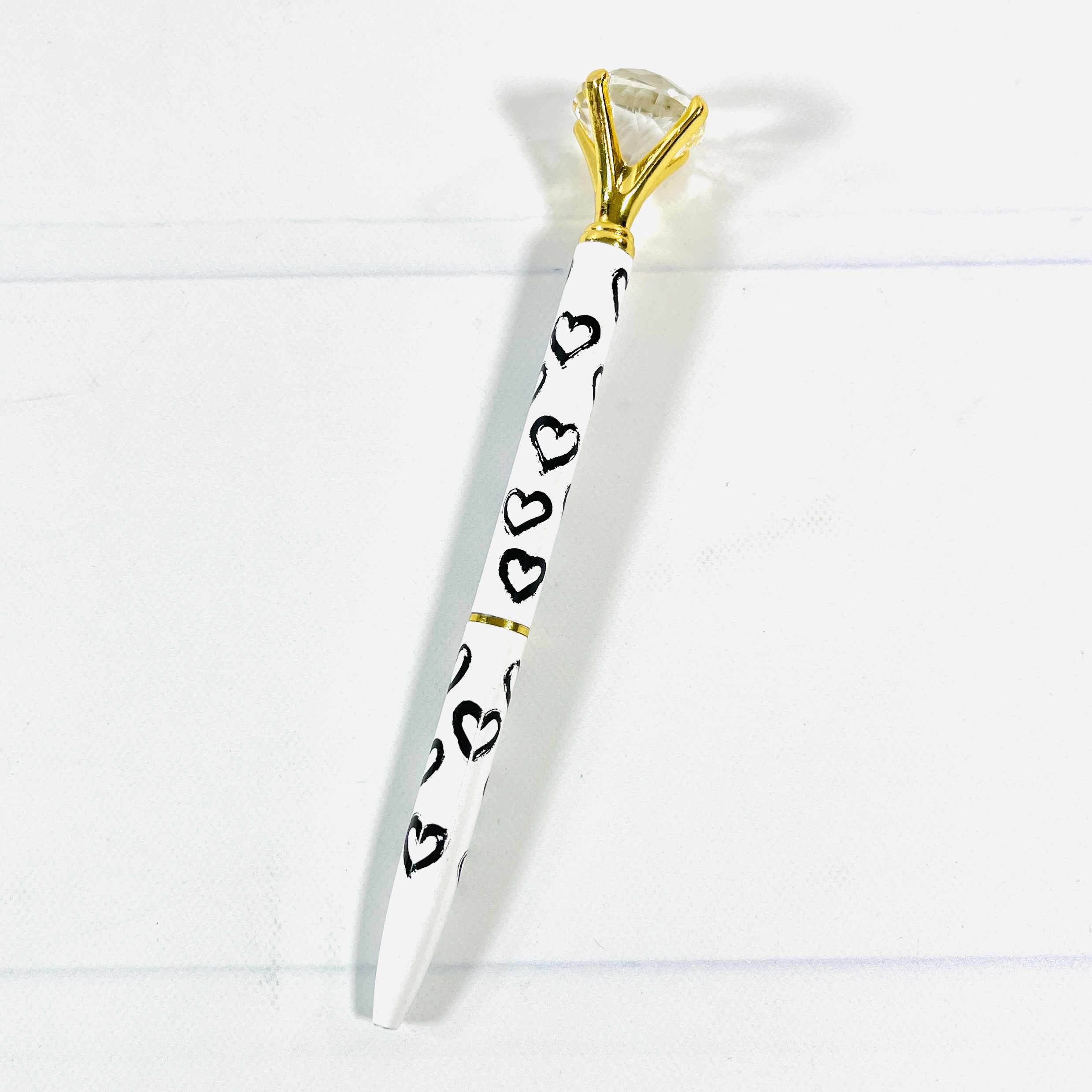 Santa Barbara Design Studio White with hearts Gem Pen ($4, buy a set of 6 for $24) A pretty jewel-topped pen was included to use while writing in the planner and it will look super cool sitting in my pen cup on my desk. Twist to open and it is ballpoint with black ink.
SeoulKleen Probiotics Balancing Cleanser ($25) This is a creamy, pearlized K-beauty cleanser and a little goes a long way. It has a light floral fragrance and is supposed to fight acne without overly drying the skin. I think this may be too drying for, er, dry skin, so make sure to moisturize afterwards!
Earth Harbor Laguna Replenishing Body Serum ($26) Earth Harbor is a brand that I am always happy to see, and I was especially excited to see that this was a body oil! It has a base of safflower, fractionated coconut, and apricot oils plus essential oils such as blue yarrow and blue chamomile (both are anti-inflammatory), evening primrose oil (a source of Omega-6 fatty acids for healthy skin), and neem (which has antioxidants). I applied this right after I stepped out of my morning shower, I didn't even towel off first, I really wanted to lock in moisture. It has a very light floral herbal scent, possibly chamomile is the strongest scent here and it fades quickly, but it sure felt like a dream as I applied it, very luxurious.
Grey Ghost Bakery Chocolate Chips Cookies ($5.99) I read the ingredients on this container and they are all things that I put in my homemade cookies too, no weird unpronounceable chemicals, and they even added a bit of molasses since they come from the south and wanted to honor that region. I thought these were going to be similar to Chips Ahoy but nope, they are soft-baked and delicious!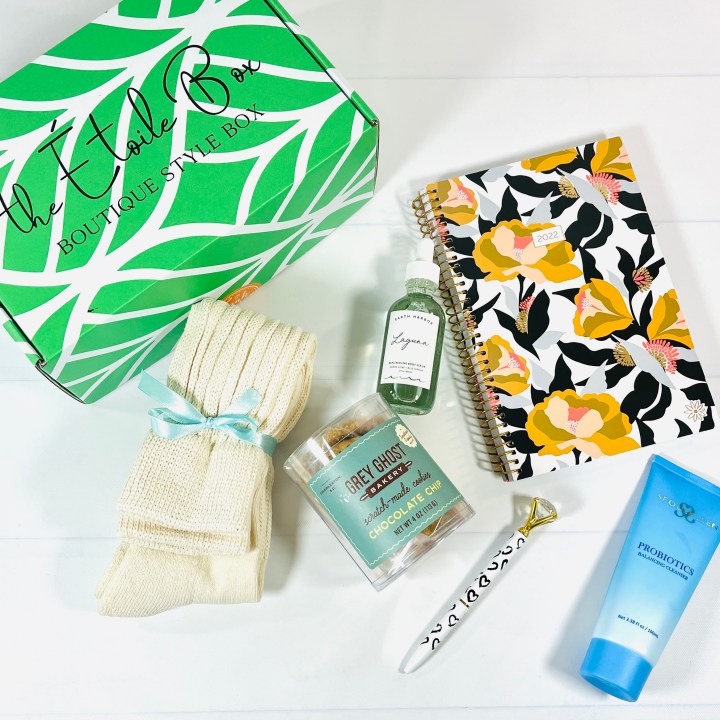 I loved the cozy items in the January Etoile Box! I have worn the slouchy socks, they were perfect for keeping my feet warm and didn't cut off my circulation. The body oil was also a treat and helped lock in moisture after my shower. I can't complain about getting cookies and the planner was one of the nicest I've ever encountered at that price point.
Below are a few more box opening pictures as well as the product info card.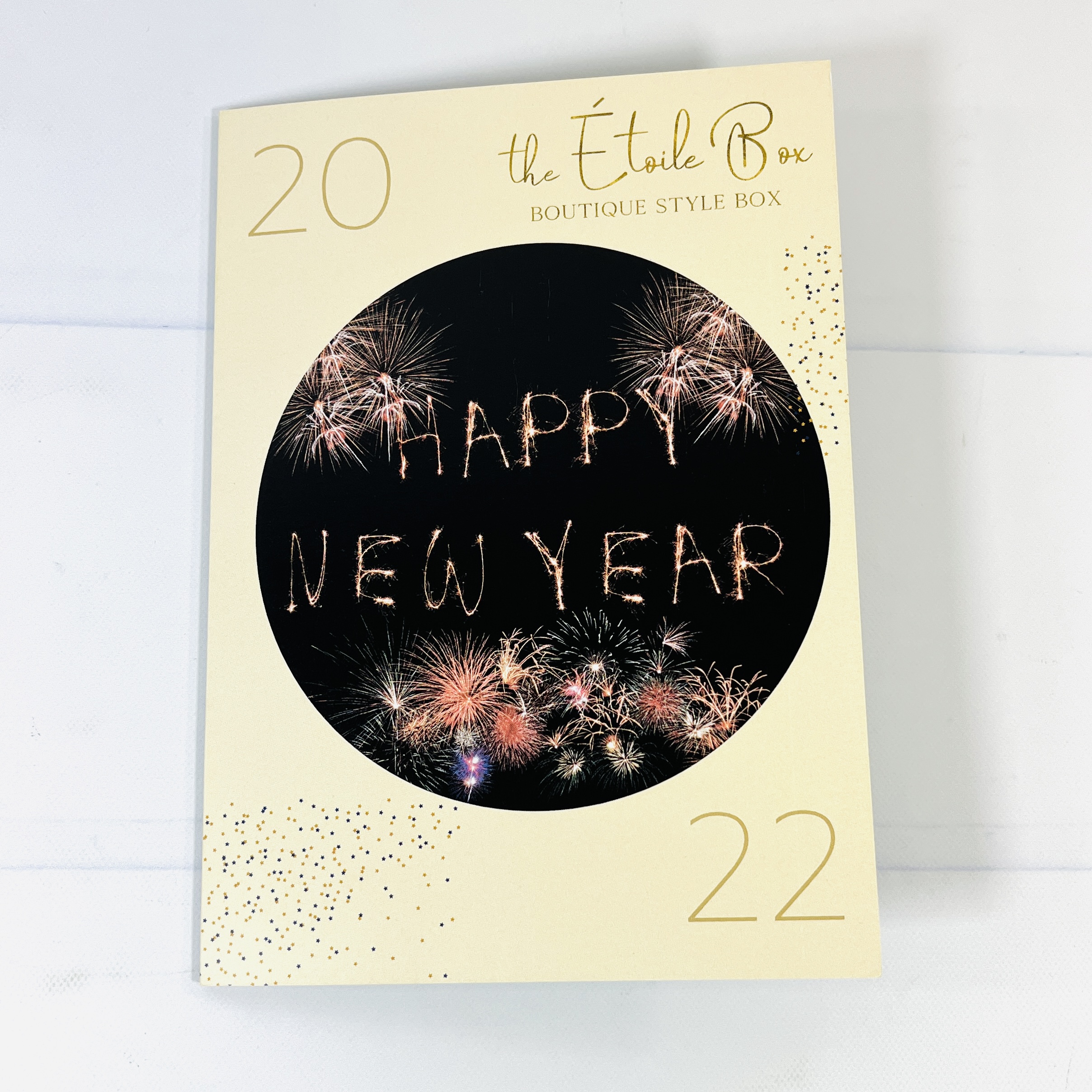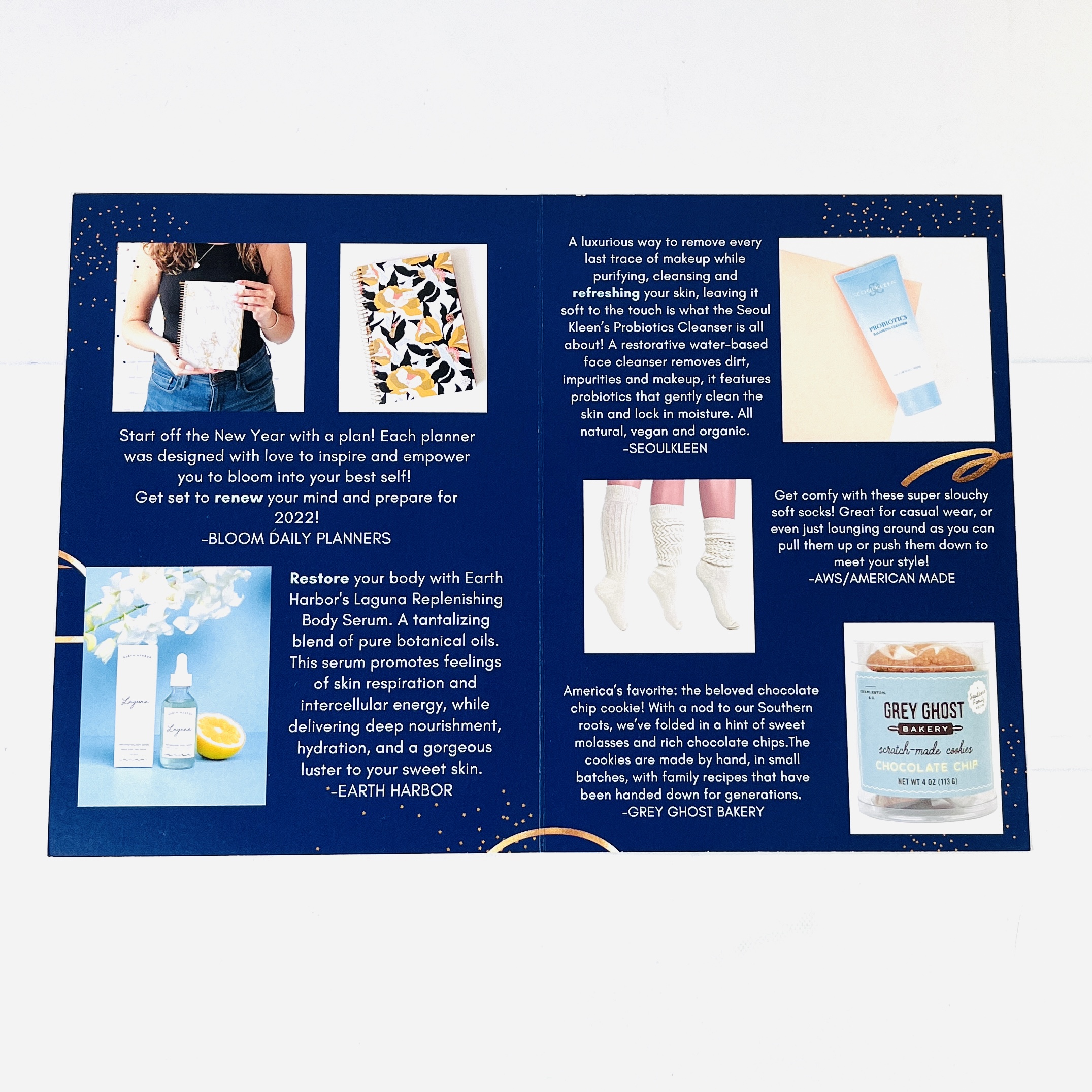 Étoile Box is a monthly boutique lifestyle, beauty and wellness box with a new theme and style each month! The products sent come from women run businesses and all beauty and body products are organic, eco-friendly, and all natural. Not only does this box want you to feel happy when you open it up, they want you to know you are supporting small businesses. Étoile Box is $39.99 a month.
Are you getting Étoile Box?