The December mailing of Dollar Tea Club is here and look at the wonderful seasonal flavors that I have in store this month! There's enough for me to get a feel for the teas and if I fall in love, then I can get more at the Dollar Tea Club's online shop! I usually receive enough to try each tea at least 3 times and they tend to send a variety that includes both caffeine-free and caffeinated teas so make sure to check those packs and drink at the appropriate time of day. Two of my teas this month seem like they were inspired by candy!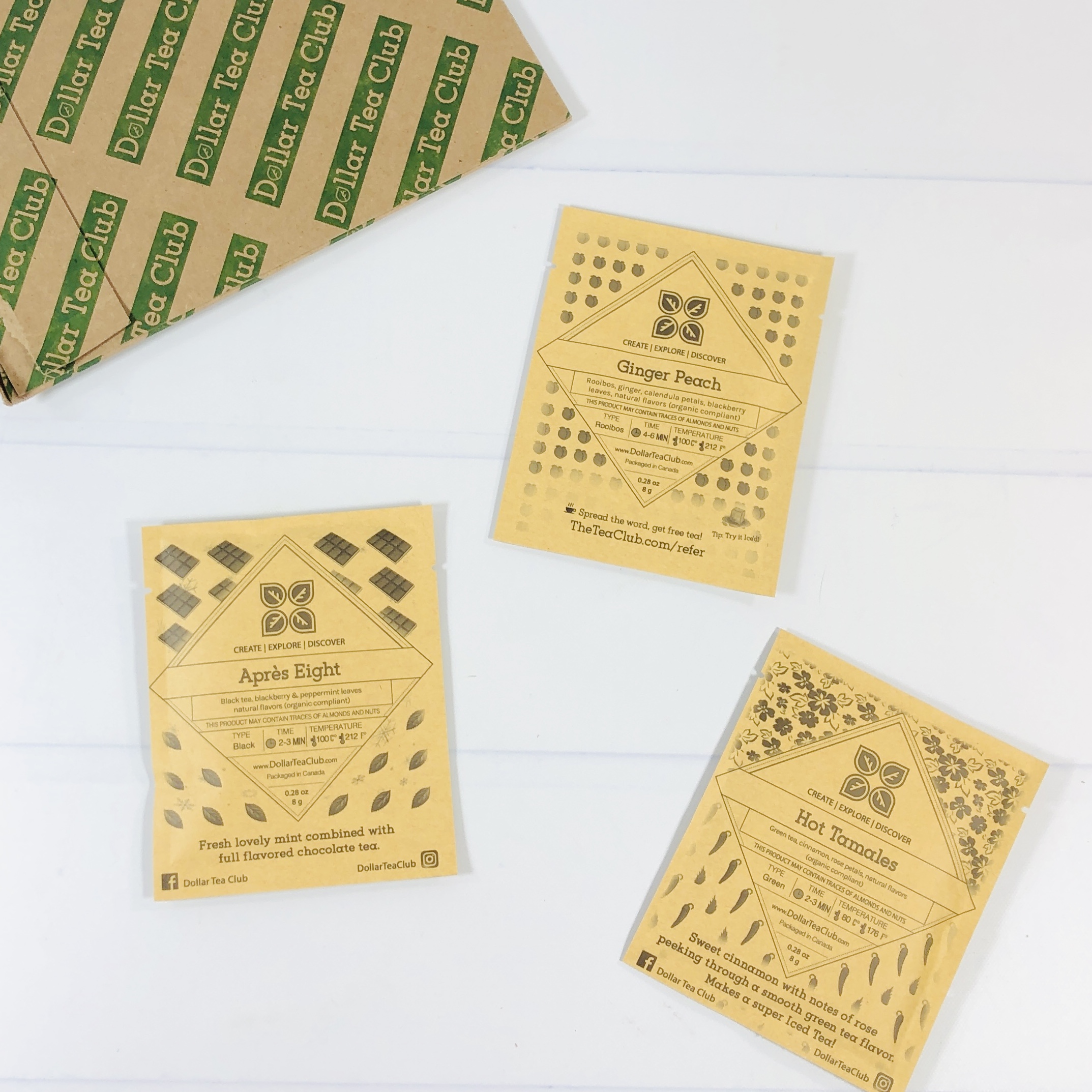 Everything in my recyclable mailer! I am reviewing The Explorer plan, which is $1 for 3 samples of tea, which is enough for 6-8 cups. You can also add additional sample packs of tea, those also cost $1 each. Shipping is extra. They offer two other plans: The Sensei and The Sommelier. Both of those plans include filters, a strainer with your first order, and varying amounts of tea based on which plan you choose.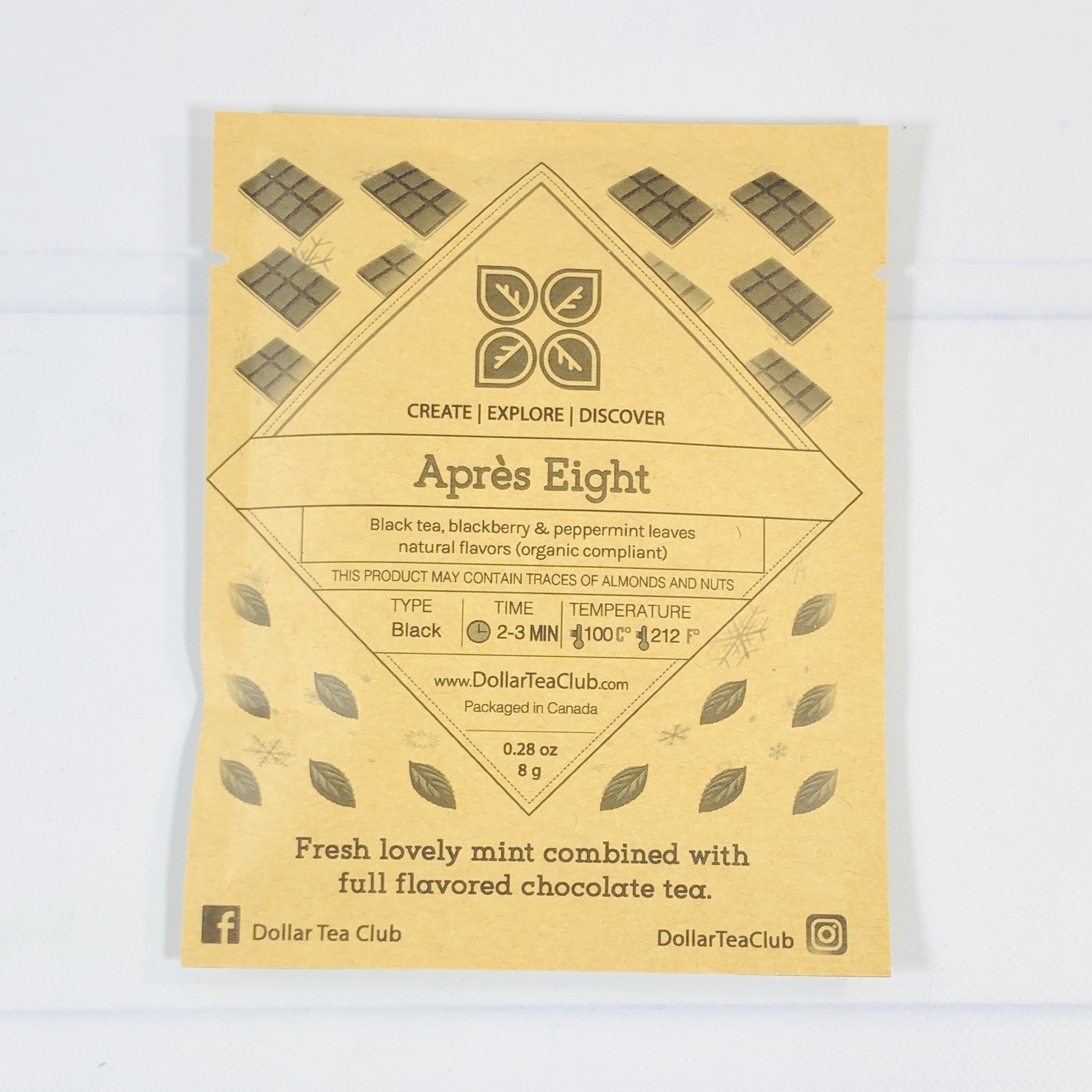 Dollar Tea Club Aprés Eight I'm not a fan of chocolate flavor in tea but I understand why it is in this blend, it's like an After Eight mint candy! It's mainly a minty black tea and it was kind of strong so I added sugar and milk and then it turns into candy territory or maybe an afternoon dessert.
Dollar Tea Club Ginger Peach Rooibos has such a strong flavor that I can barely make out the peach and ginger notes in this caffeine-free herbal blend. If you are looking for a caffeine-free iced tea flavor then I would suggest this tea because it is pretty bold.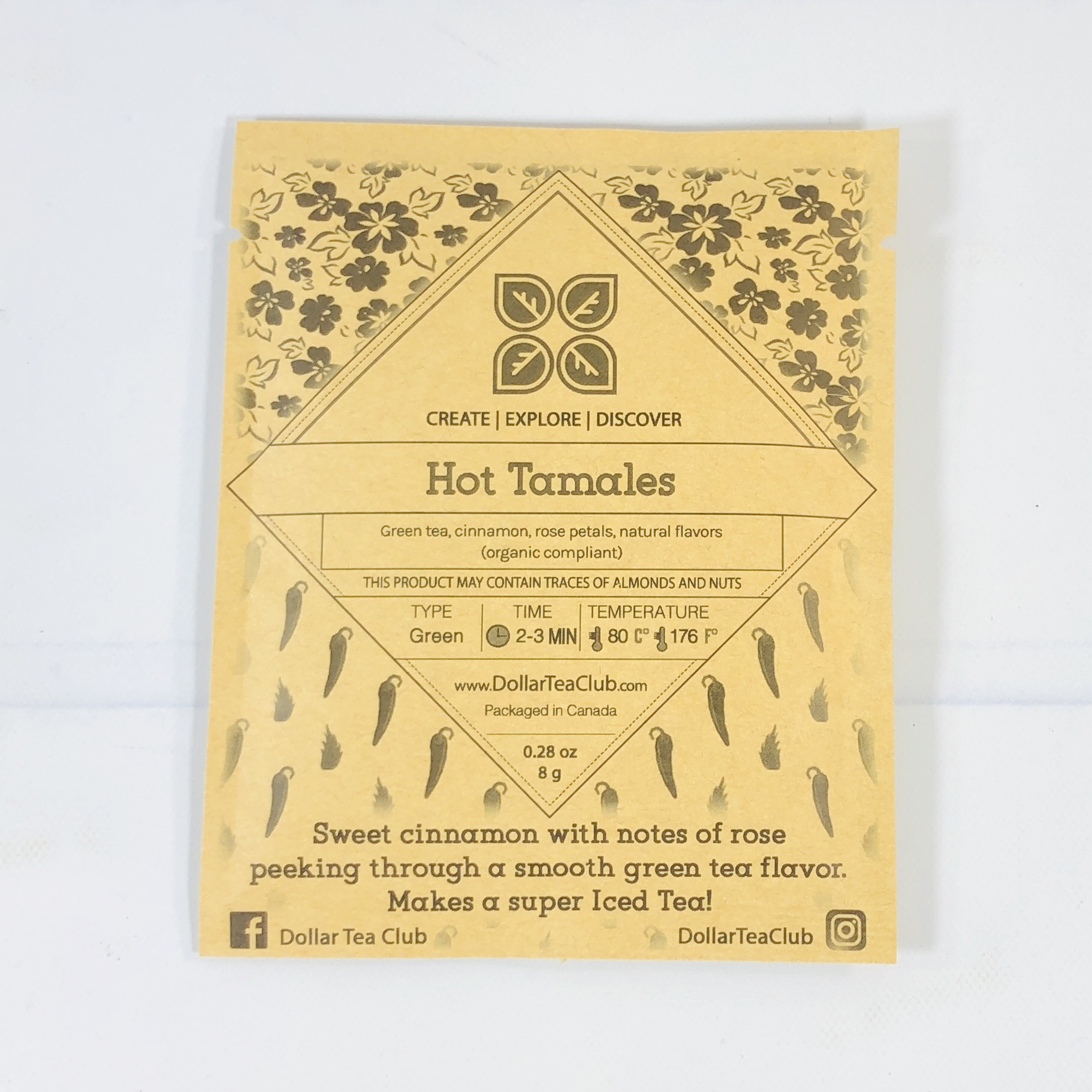 Dollar Tea Club Hot Tamales No, this doesn't smell like my mom's favorite Mexican food entrée, but it does smell like a spicy candy from way back when, or like cinnamon Red Hots. It has a base of sencha green tea that is rather robust, and there's some earthiness from the roses, but the cinnamon is the star here. I can't get over how amazing it smells, and it's yummy once steeped too!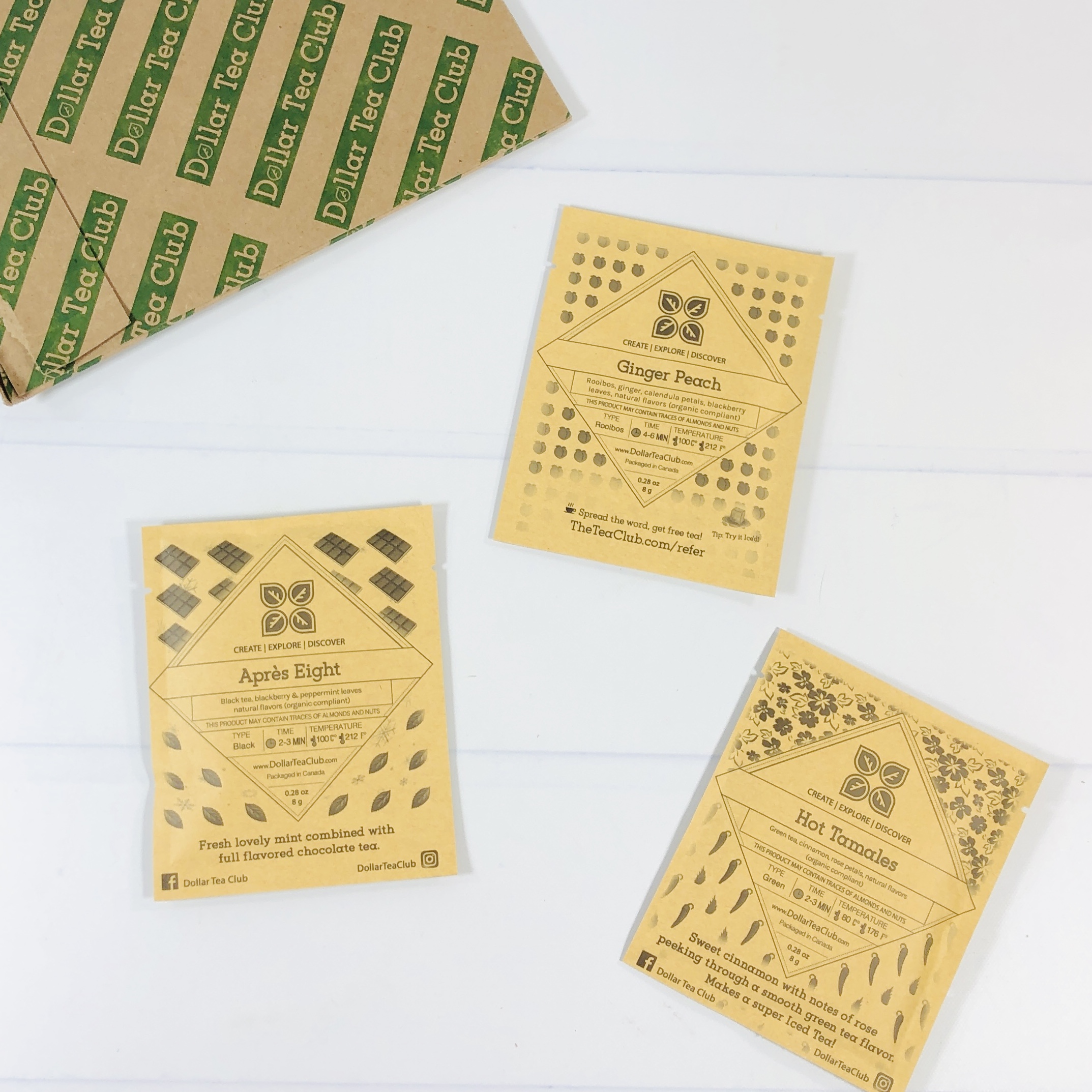 Dollar Tea Club is a monthly subscription that sends loose-leaf teas in an amount that works for you. They have a few different plans to choose from and all of the teas are made without artificial flavors. The teas are ethically sourced through direct trade, which means better quality tea while knowing the farmers are paid reasonable wages and treated with respect.
Hate waiting in line just to get your name spelled wrong? We're on a journey to make exploring new tea blends fun for everyone.. yes, even coffee drinkers.
Do you like tea? What do you think of this tea subscription?