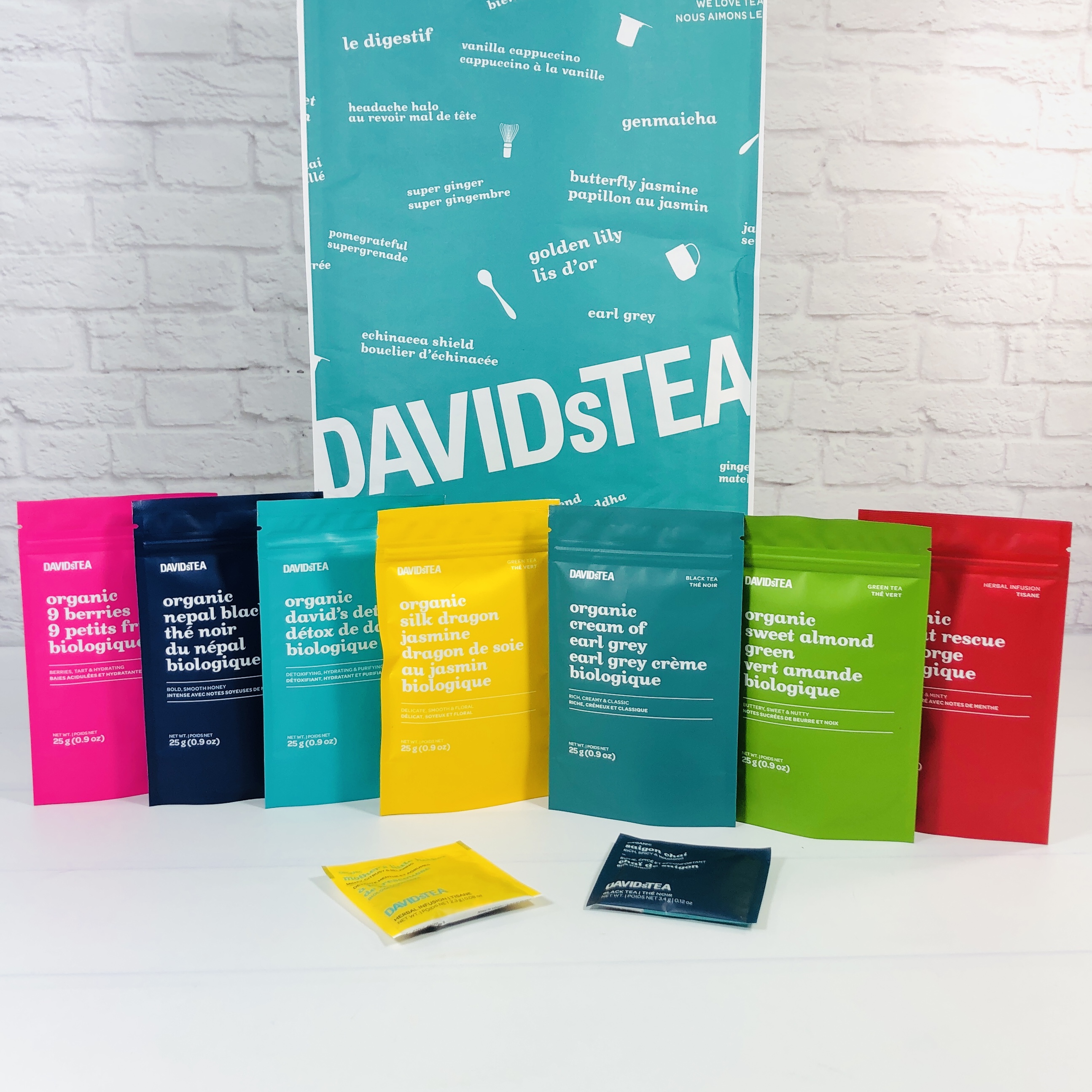 DAVIDsTEA now has 4 different options for their seasonal subscription box! You can either pay as you go (and change up the box each time if you like) or set yourself up for one year's worth of boxes (one per quarter) of your favorite box option. I'm reviewing the Organic option since I wanted less processed yet still tasty blends, however, if you prefer almost all of your teas to be single origin and unblended, Garden to Cup is the box for you. David's Picks is the same as the boxes they've been sending for the past year, while Caffeine-free is best for those who prefer no caffeine at all.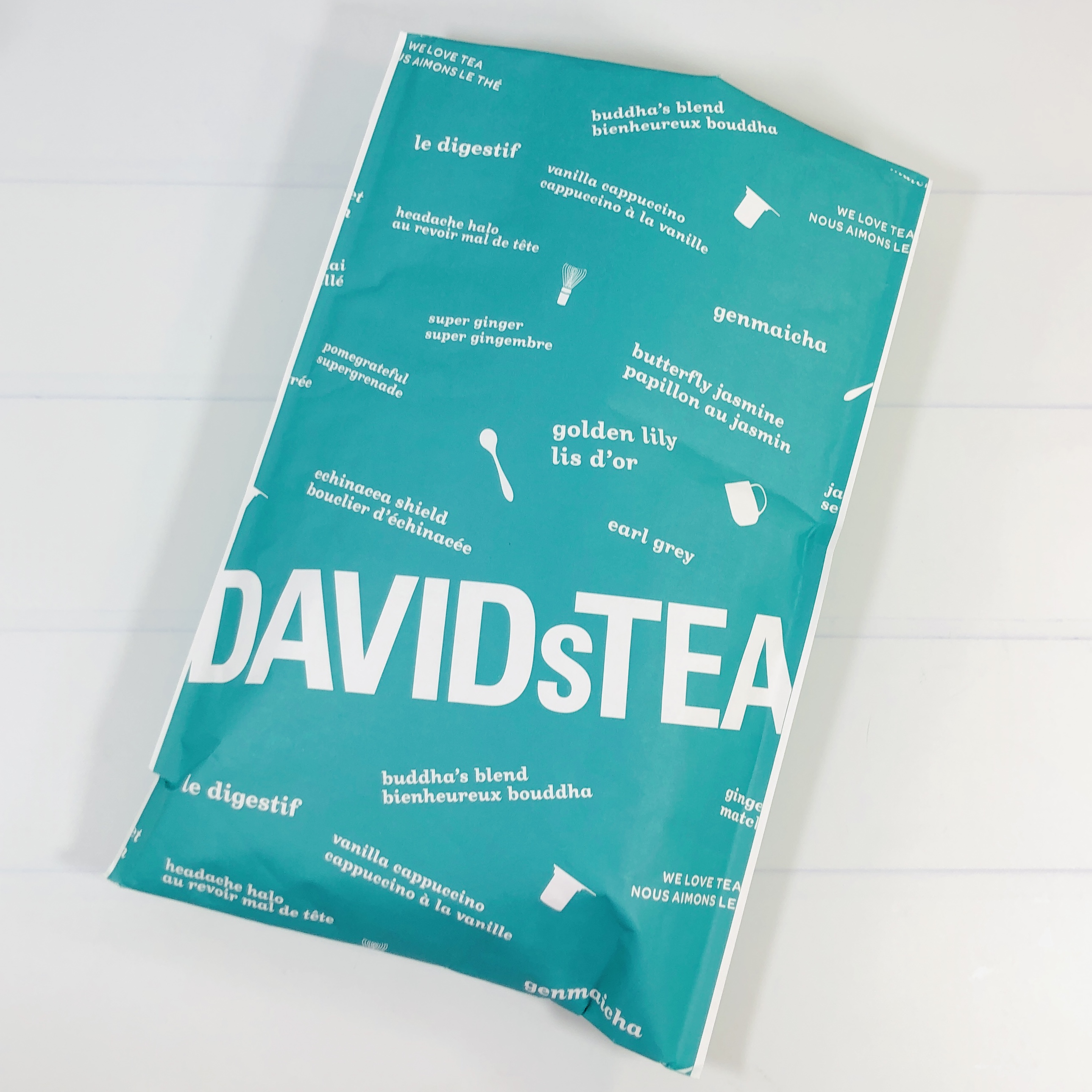 The subscription now ships in a compostable bag. Please note that if you had this subscription in 2021, there will no longer be a "keepsake" product like in previous boxes.
You can compost the bag in your backyard pile if you have one!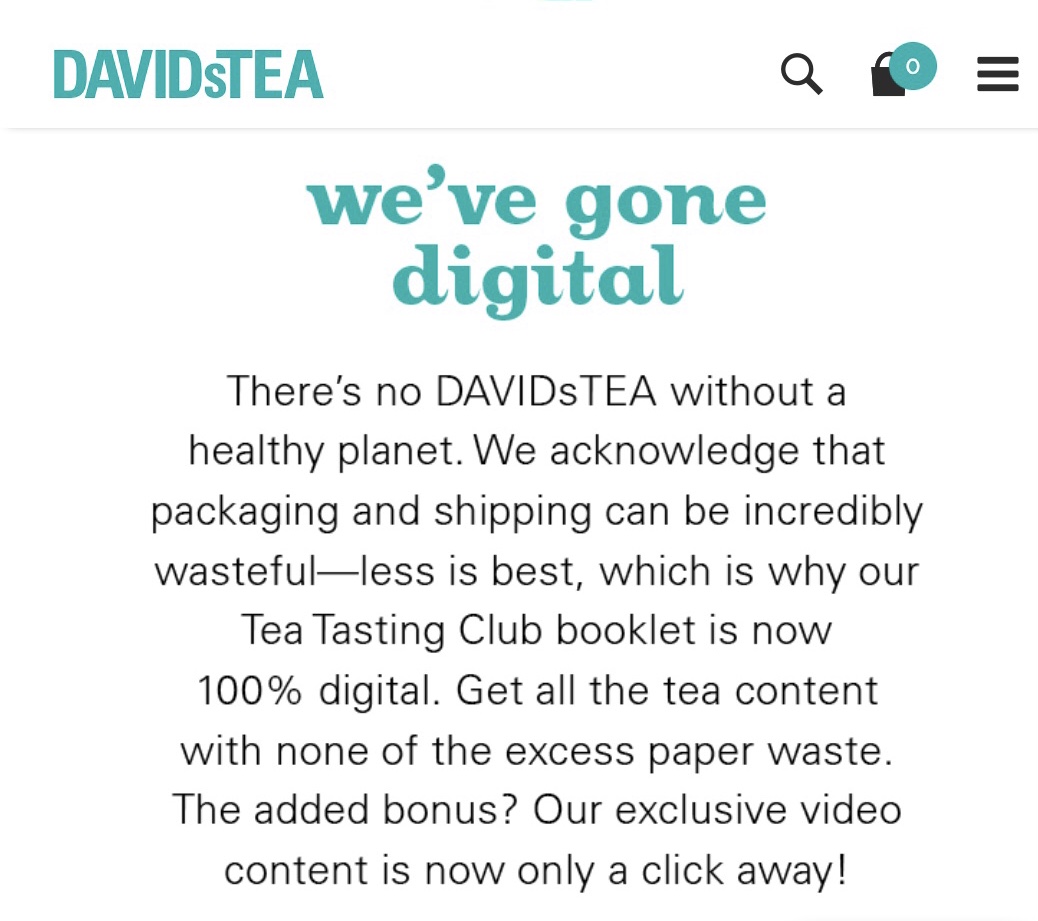 DAVIDsTEA will send an email with your downloadable book, and it's customized to the subscription box you have chosen.
Everything in my DAVIDsTEA 2021 Organic Holiday Subscription box!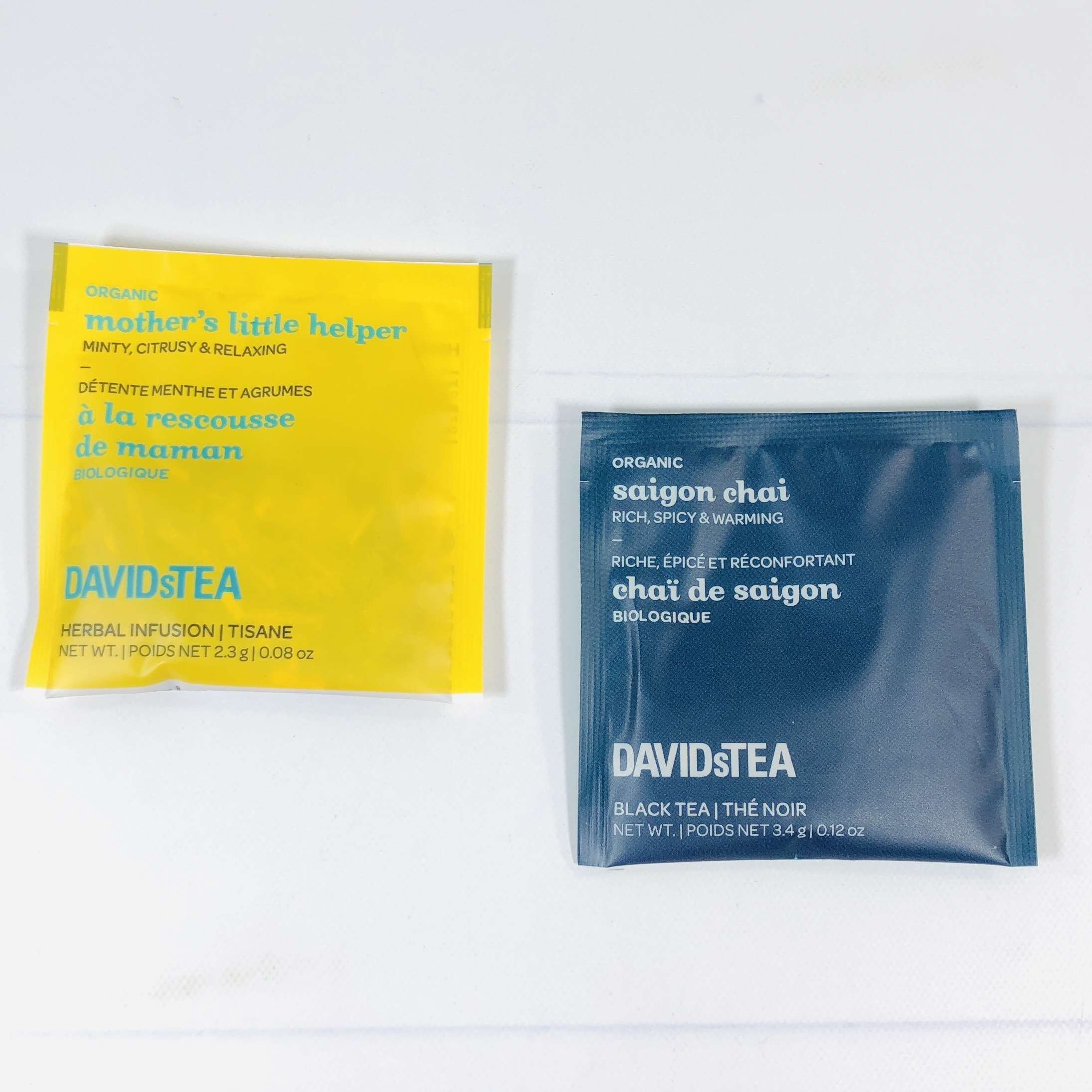 Mother's Little Helper Herbal Infusion ($0.04) and Saigon Chai Black Tea There were two sample tea bags to start me off! Please note that the rest of the teas in this subscription box are loose leaf, so you will need a way to steep them, either in disposable bags, reusable strainers, tea ball, tea making system, or French press. These two bagged samples are certainly easy to use though!
Organic Nepal Black Black Tea ($8.49) This bag contains only black tea from Nepal and it is described as having the flavor of honey! I definitely noticed a floral note while sipping this tea that is pretty dark. It probably didn't need it but I added milk and sugar anyways and enjoyed immensely, it has a little extra oomph that isn't found in English Breakfast or other simple black teas.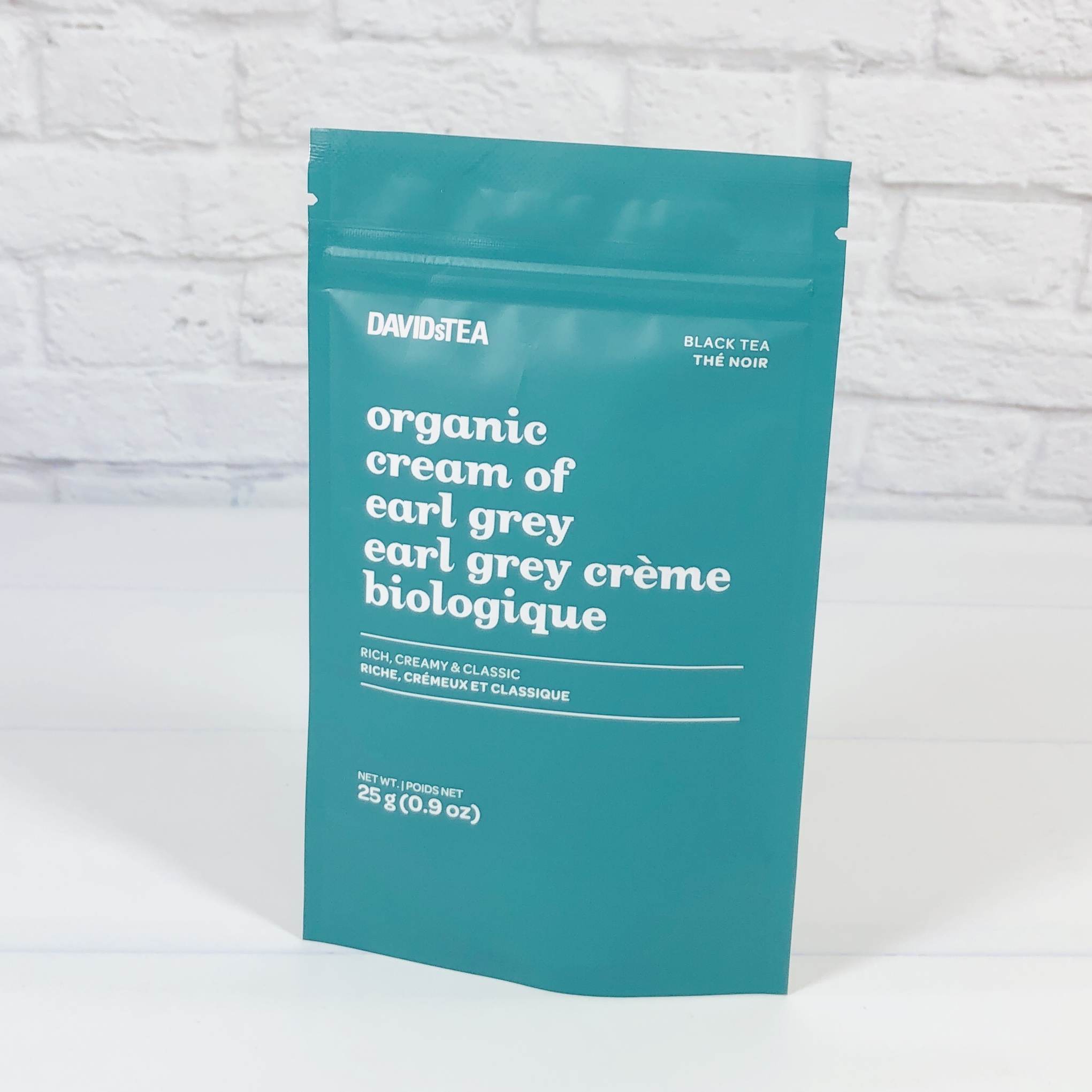 Organic Cream of Earl Grey Black Tea ($4.49) Cream of Earl Grey has that classic black tea and bergamot base but it also has vanilla flavor added, more like vanilla frosting or vanilla yogurt, to give it an interesting twist. The black tea was pretty strong but sugar and milk turned this into an afternoon treat closer to dessert.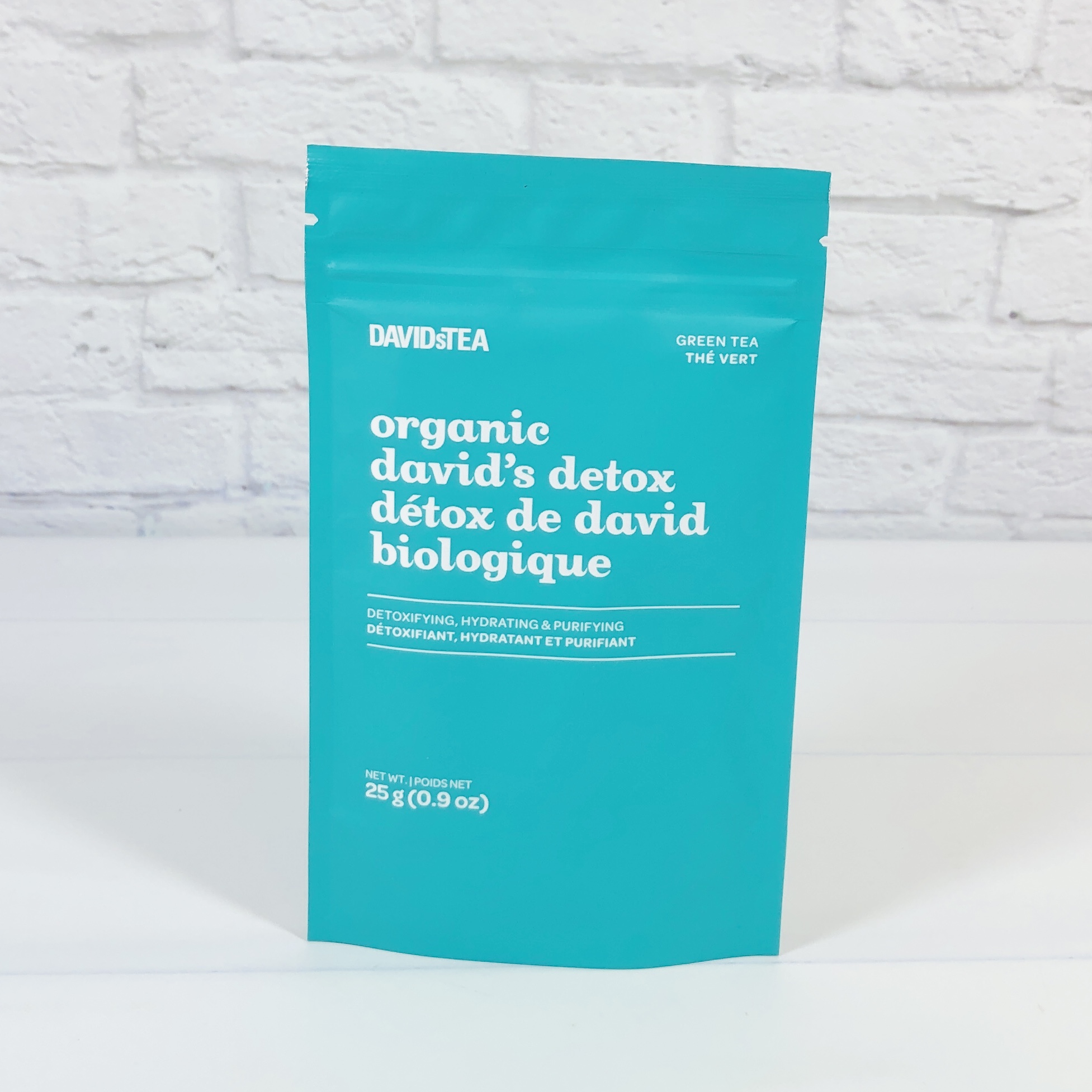 Organic David's Detox Green Tea ($5.49) I'm not of fan of things with the word "detox" in them, and in fact I didn't see much on the website that says what exactly this is supposed to do, just that a couple of the ingredients have been "used in folk medicine for their cleansing & purifying benefits". This says it's a green tea but the first ingredient is rooibos and that is what it tastes like, rooibos with lemon.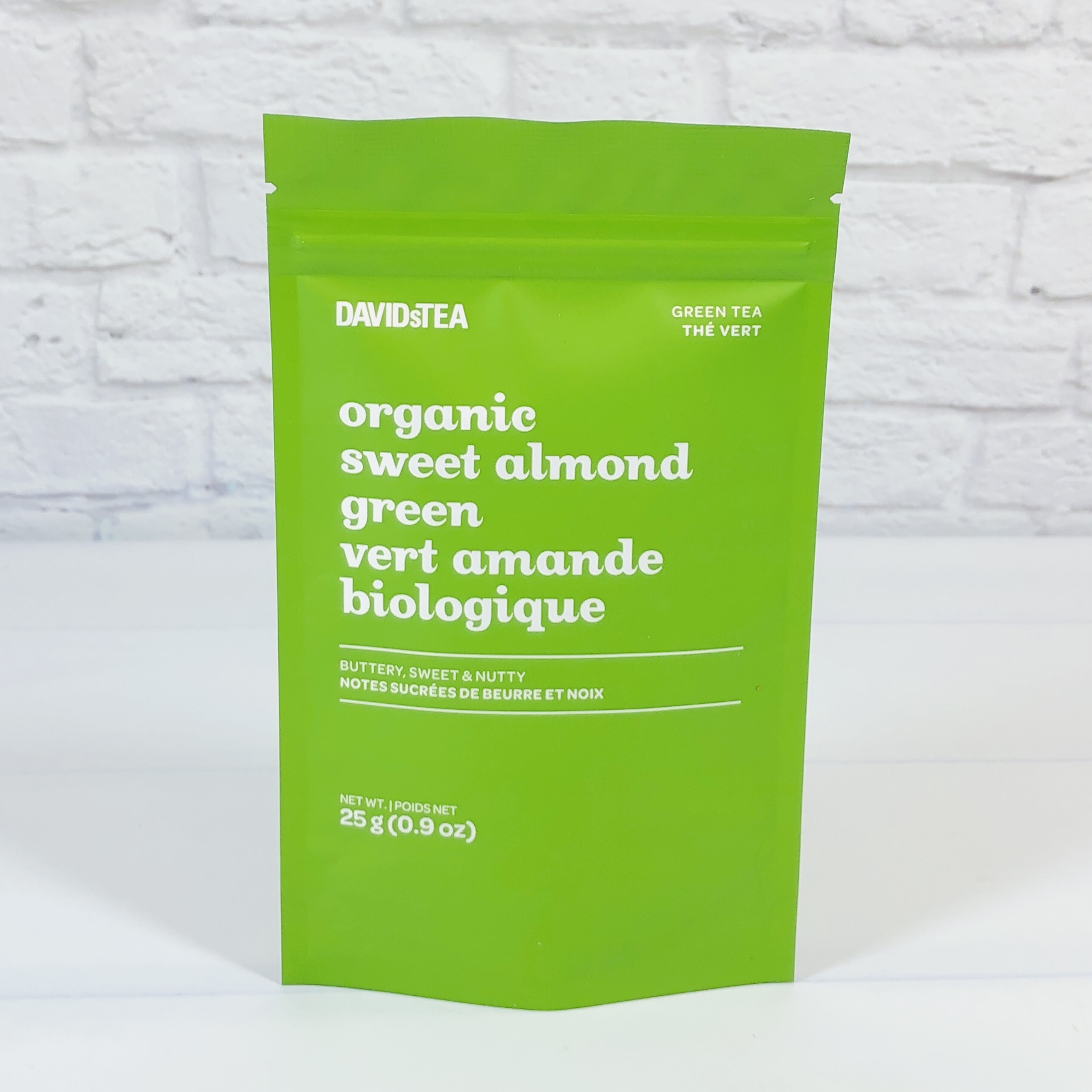 Organic Sweet Almond Green Green Tea ($3.99) If you are a fan of strongly flavored almond teas, then this green tea with lots of almond flavoring is for you! It reminds me of marzipan, or that artificial almond flavoring that I've used in cookie/cake/frosting/candy recipes. It's so strong that you can't even taste the green tea, but then I didn't need to add sugar either.
Organic Silk Dragon Jasmine Green Tea ($4.99) My first experience with green tea was by drinking it at Chinese restaurants when I was a child, and they always served jasmine green tea that tastes very similar to this. Make sure to turn off the water before it comes to a boil to avoid turning green tea bitter and only steep for a max of 3 minutes. The jasmine gives this a floral, perfumed note that smells and tastes lovely.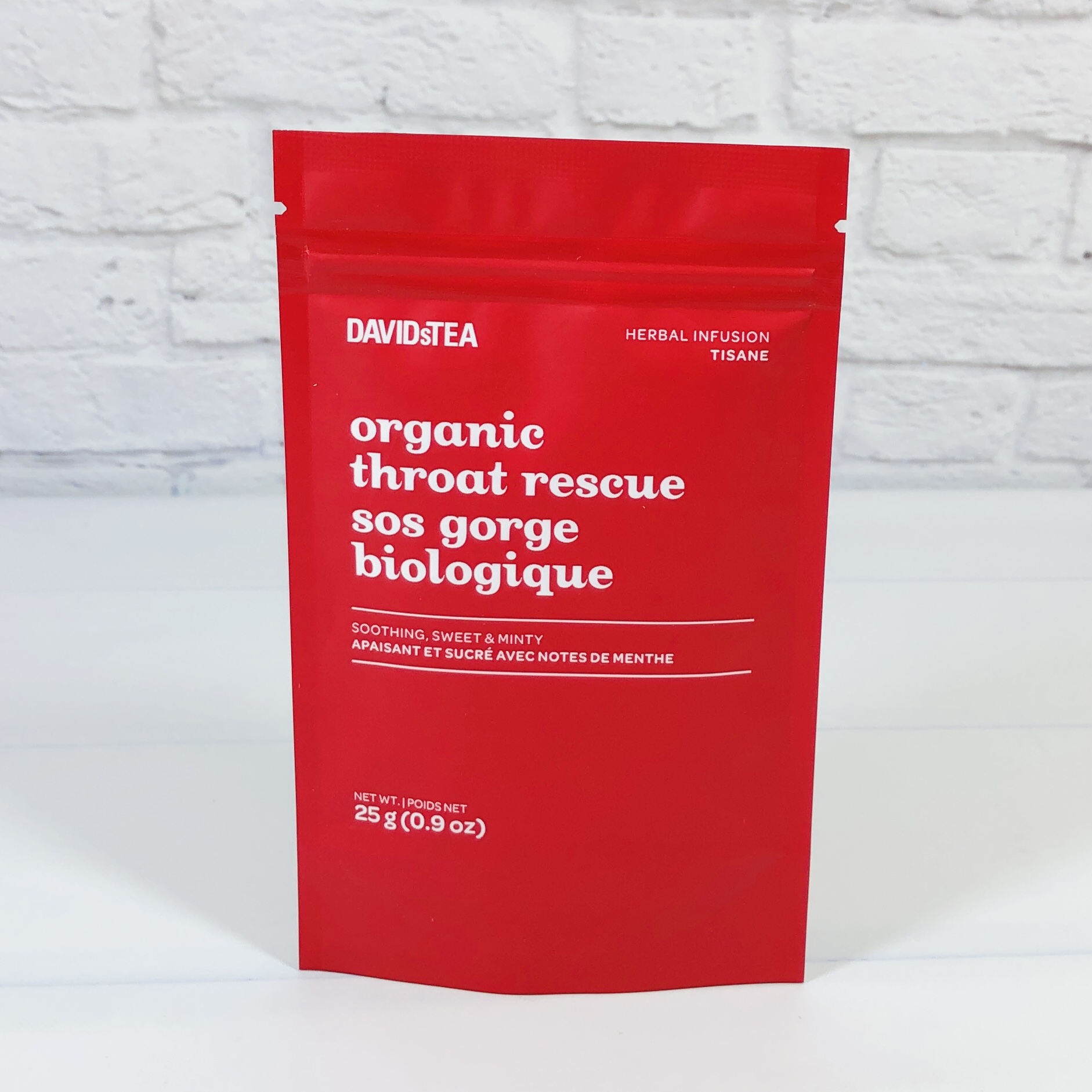 Organic Throat Rescue Herbal Infusion ($4.99) I am not able to review this tea objectively because it has licorice as the first ingredient and that does something terrible to my taste buds — if you have an aversion to stevia or monk fruit, then you may not like this tea either. It doesn't taste the way black licorice candy smells/tastes, which is more like anise anyways, but this is more like the aftertaste that I experience with artificial sweeteners, it's super sweet and does something odd to my tongue. I can't taste any of the other flavors, mint or otherwise.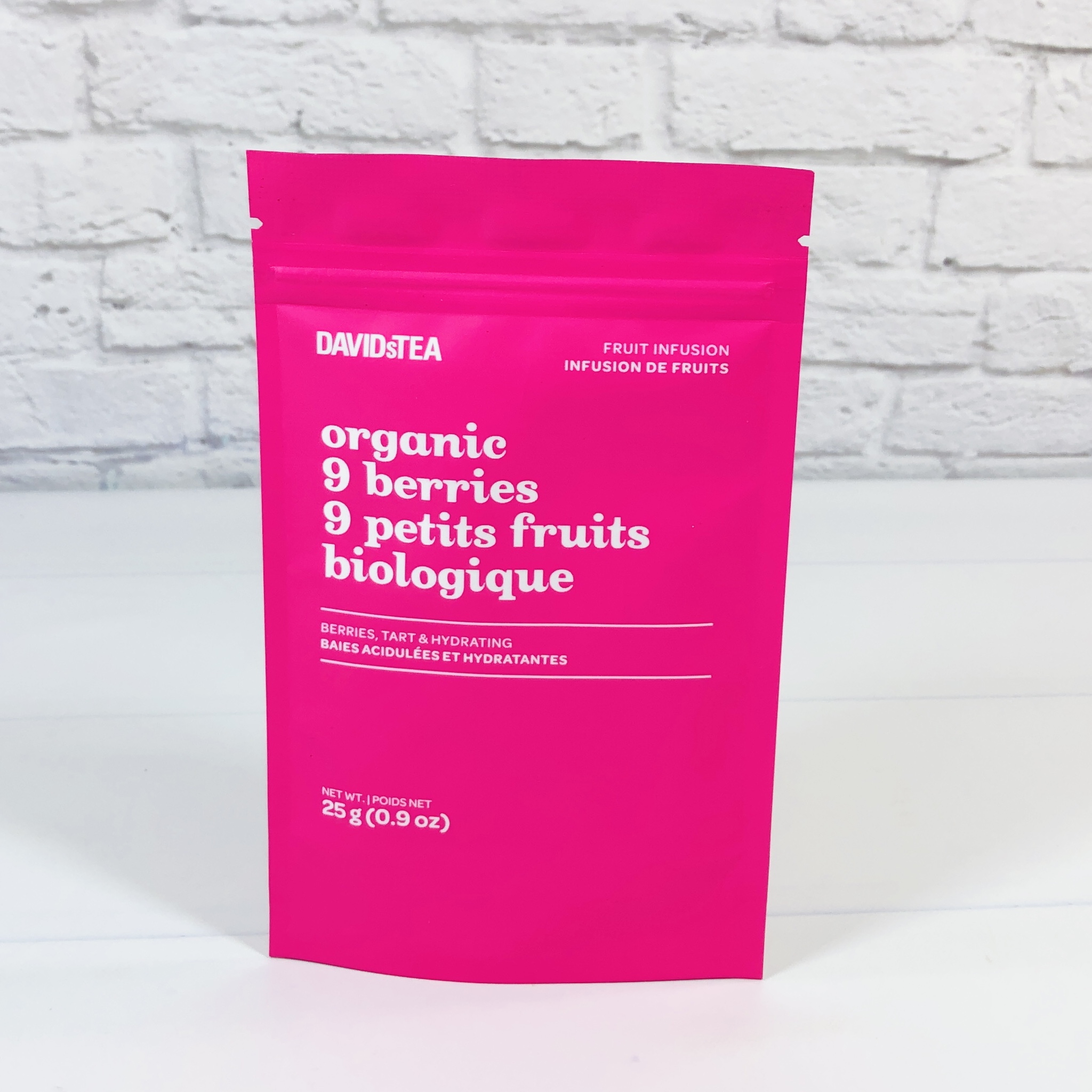 Organic 9 Berries ($5.49) has lots of berries in the mix, just as the name suggests. This is a tart, fruity, caffeine-free punch and next time I think I will pour it over ice, it's so good but I like my punch cold!
I enjoyed trying the DAVIDsTEA 2021 Holiday Organic teas, and I strongly prefer them over the David's Picks simply because they had no stevia, there were less teas with "medicinal" ingredients, and they weren't as blended — in most cases you could still taste the tea. Garden to Cup also sounds like it would work for me, as they won't send stevia, but they only send 5 bags of tea instead of seven.
DAVIDsTEA Tea Tasting Club is a tea subscription from a Canadian brand known for their blends and shops. Sign up and receive 4 seasonal boxes per year delivered right to your mailbox. This subscription is $140 for the entire year and plus shipping is free.
What do you think of DAVIDsTEA Tasting Club?