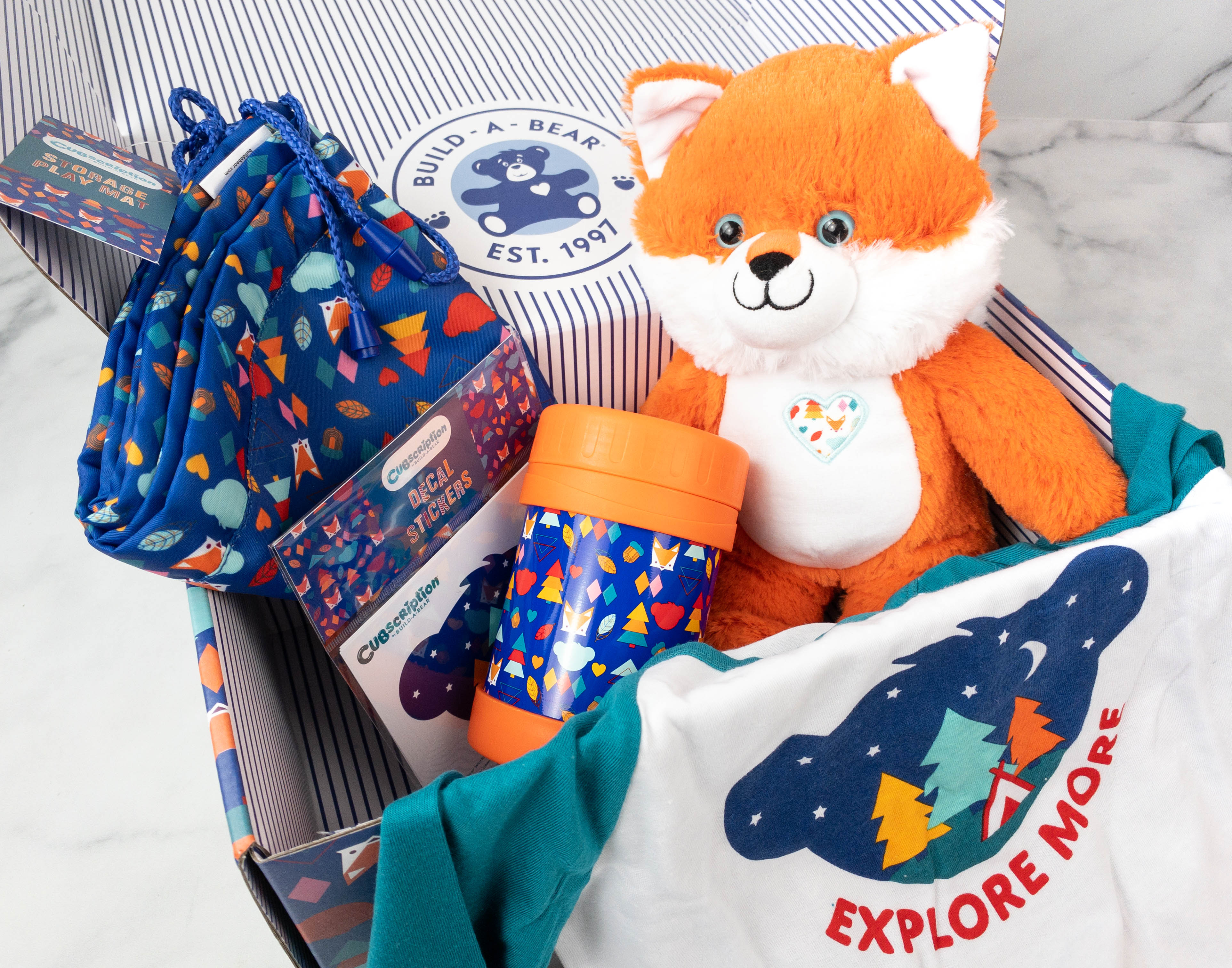 Cubscription Box by Build-A-Bear sends a cuddly and furry companion every season. The Fall 2021 theme is AUTUMN TAILS and we received a red fox plushie to dress up and play with, along with other fun items!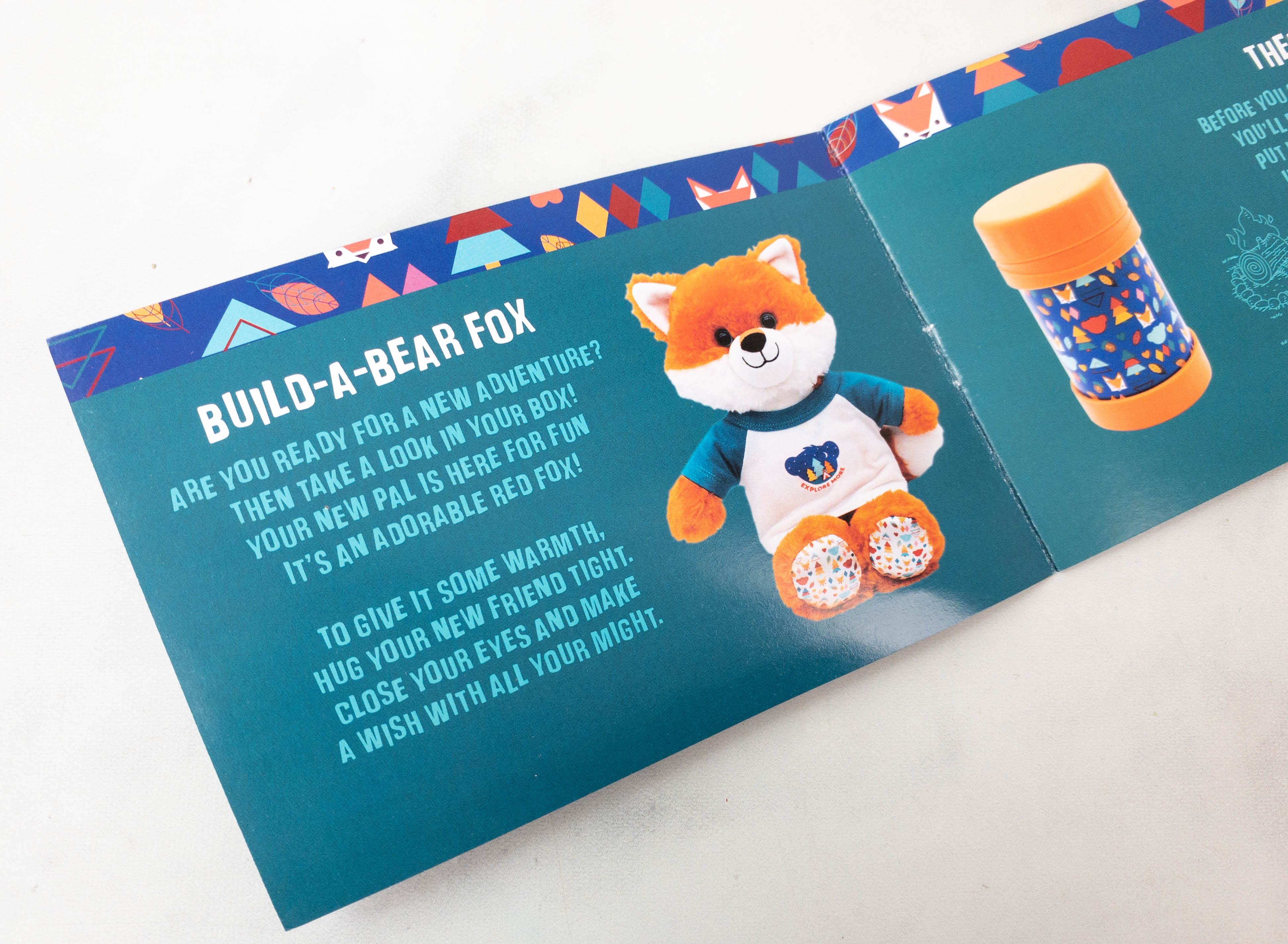 Build-A-Bear Fox. The main item in the box, of course, is a plushie. And this time, it is a huggable red fox!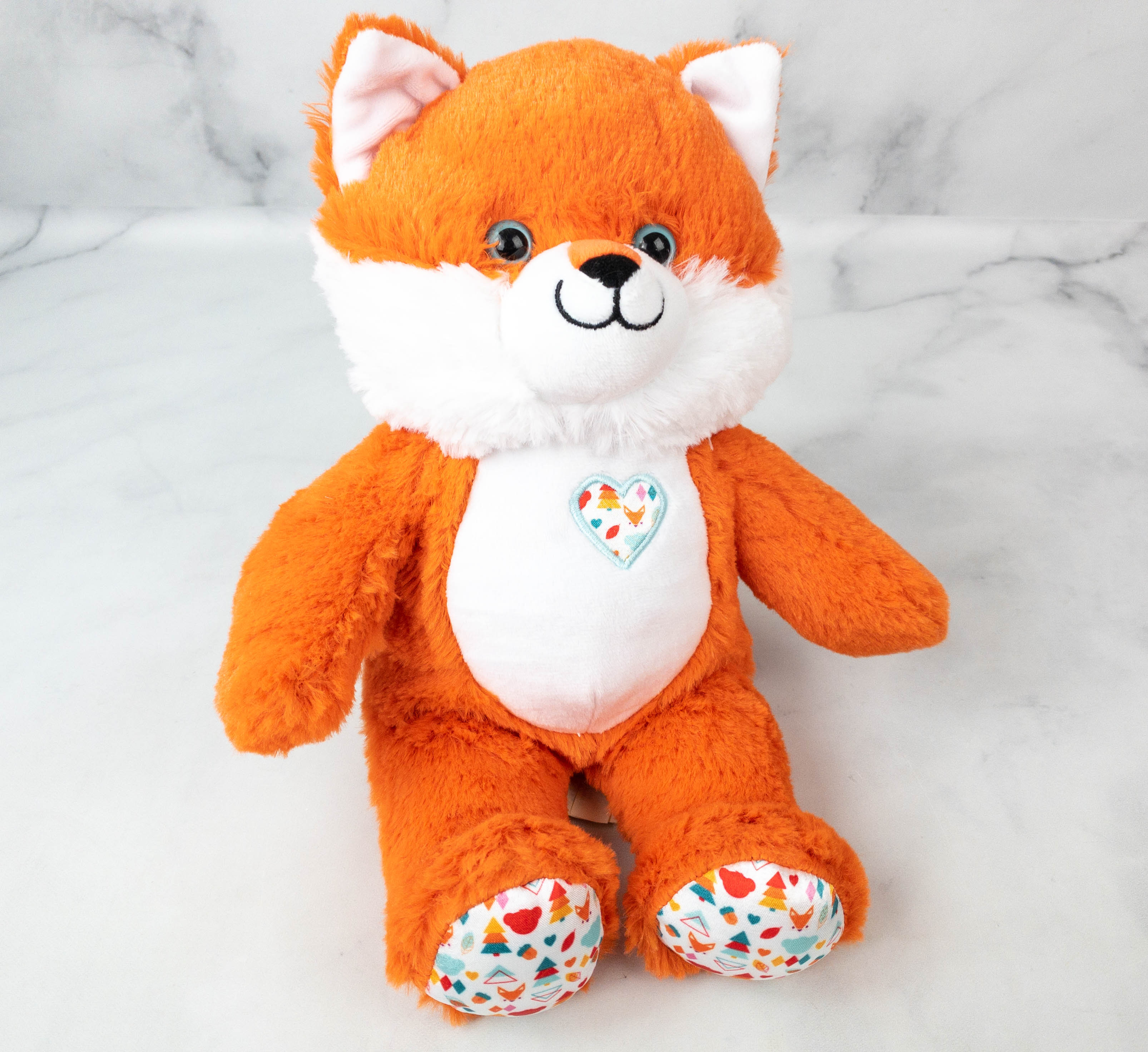 It looks so cute wearing that lovely smile! It has a white heart embroidered on its chest. The details are spot on – the white chin, throat part, chest, and belly are all the distinguishing features of the real one!
It isn't a red fox without its busty orange, white-tipped tail! It is so soft and cuddly and unbe-LEAF-ably charming too!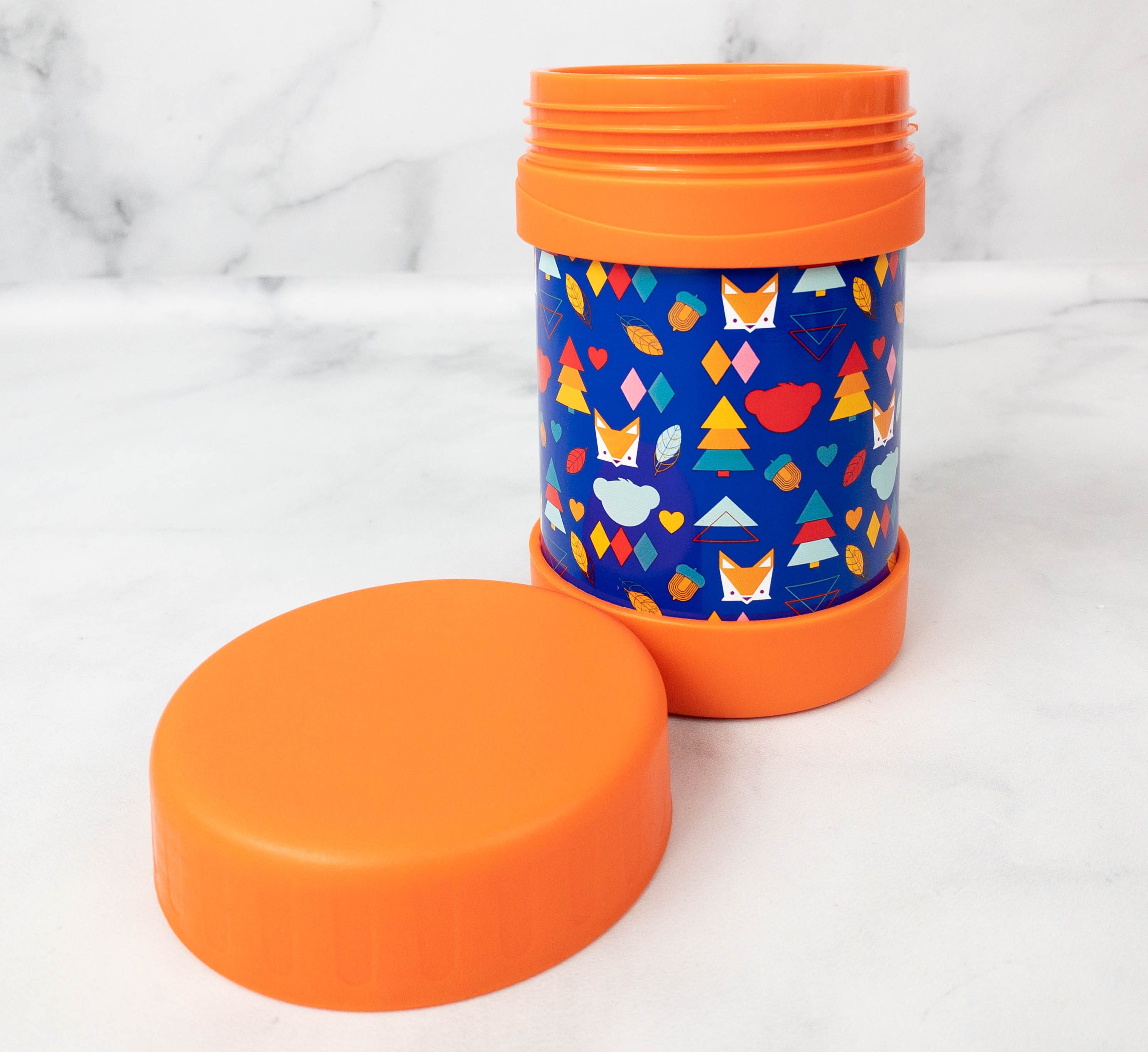 Canister/Cookie Jar. Next up is an autumn-inspired cookie canister! My daughter likes the combination of colors!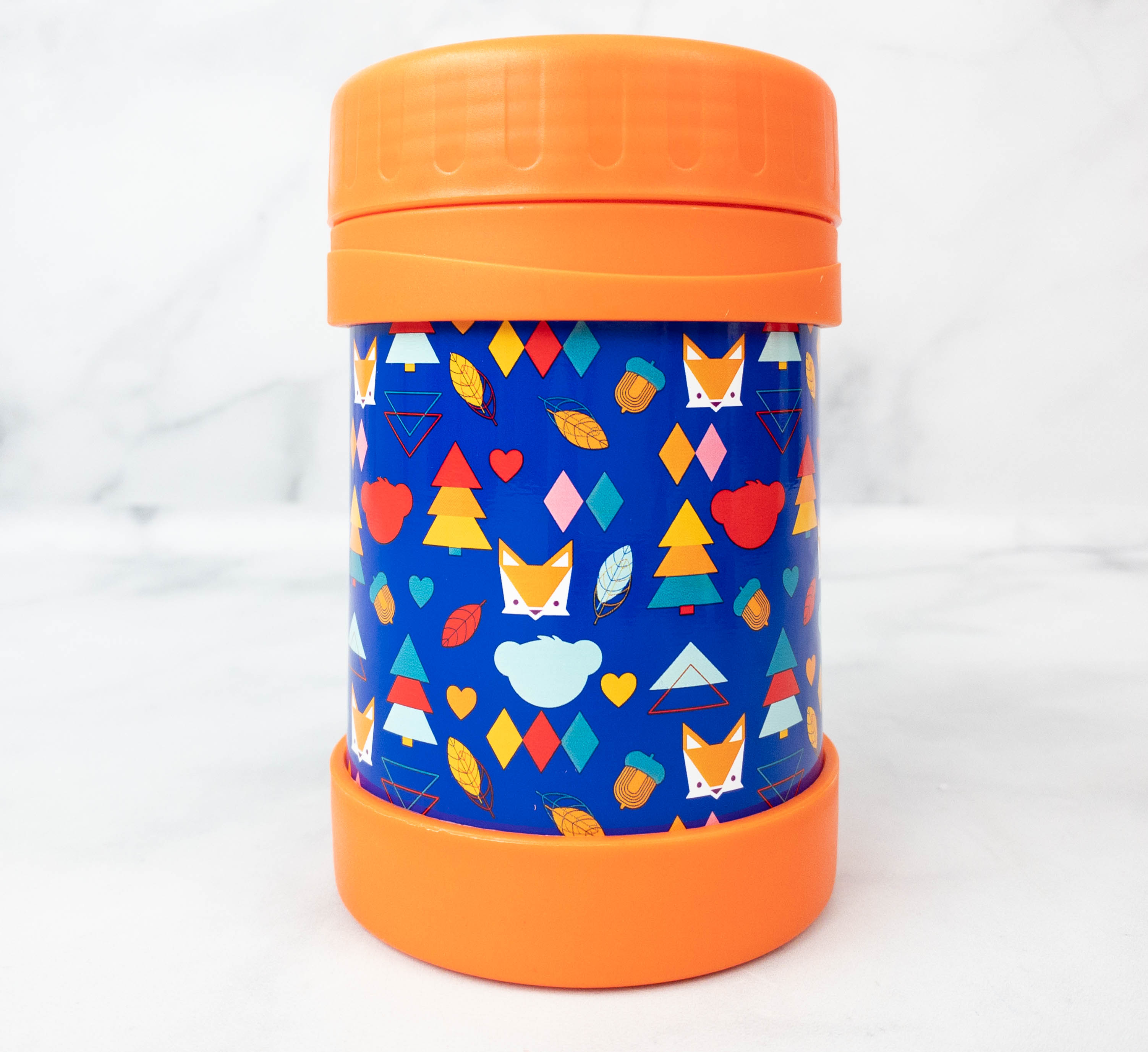 The design on it is similar to the plushie's feet, except that it is on a blue base. It also features the red fox, acorns, autumn leaves, and more. The canister is air-tight to prevent cookies from going stale.
T-Shirt. Every box comes with a twinning outfit for your kid and the stuffed animal. To keep it comfortable as they embark on a new adventure, included in this quarter's box are Raglan matching tees.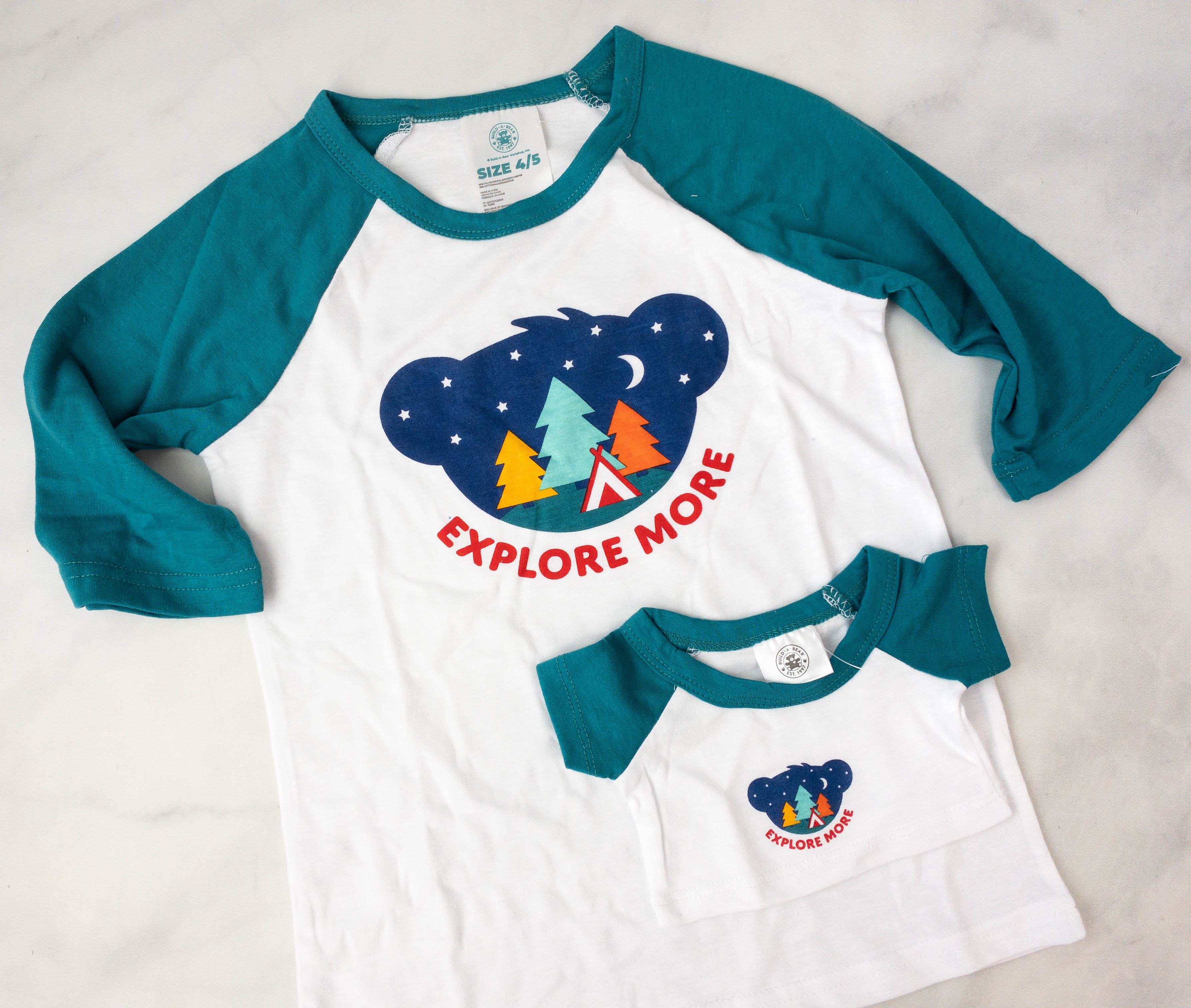 The tees have blue-green sleeves, and they also feature a print of a camping scene with the text EXPLORE MORE. My daughter was overjoyed to put it on so she could match her new cuddly friend!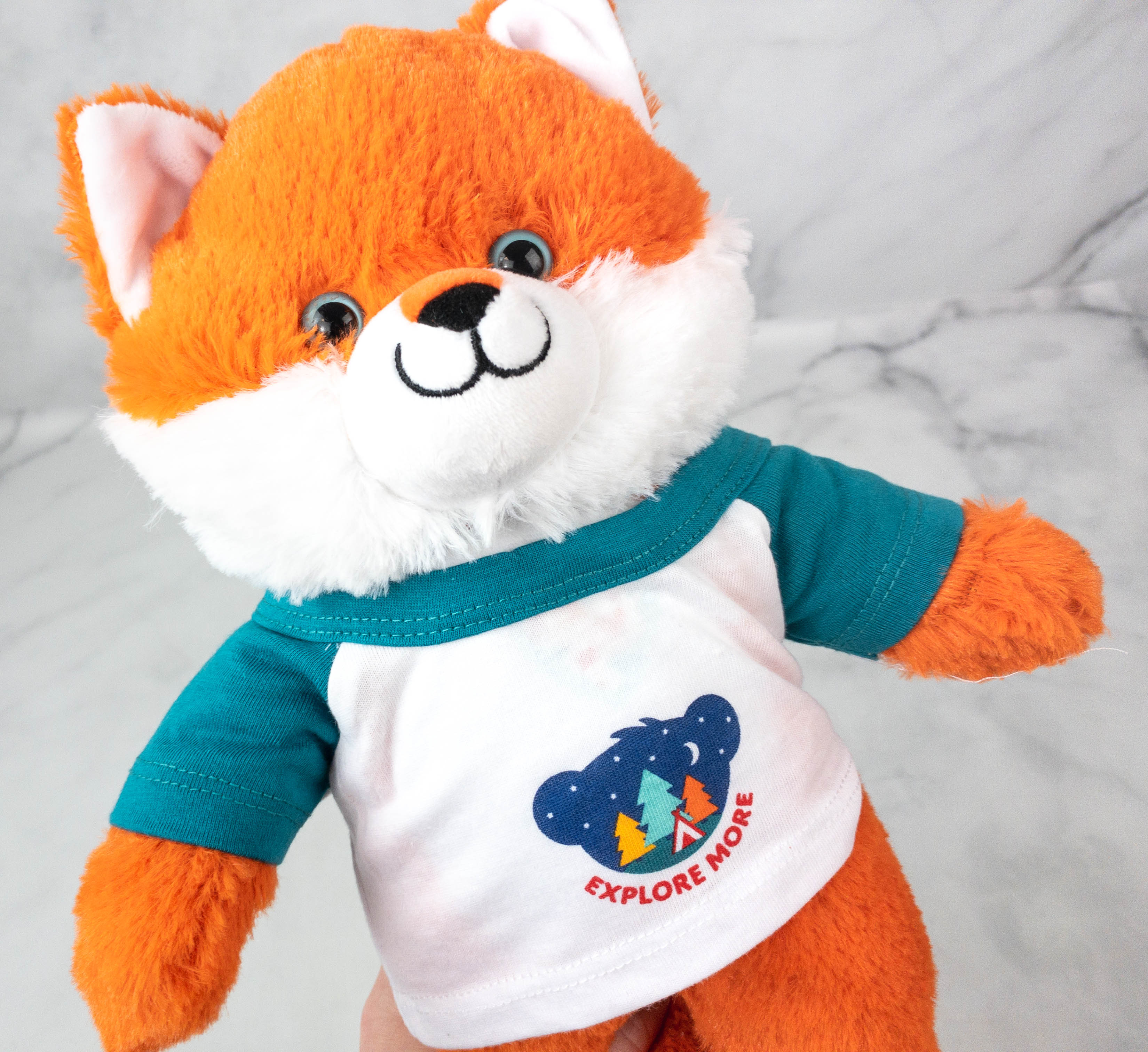 The Build-A-Bear fox looks so charming wearing the Raglan tee!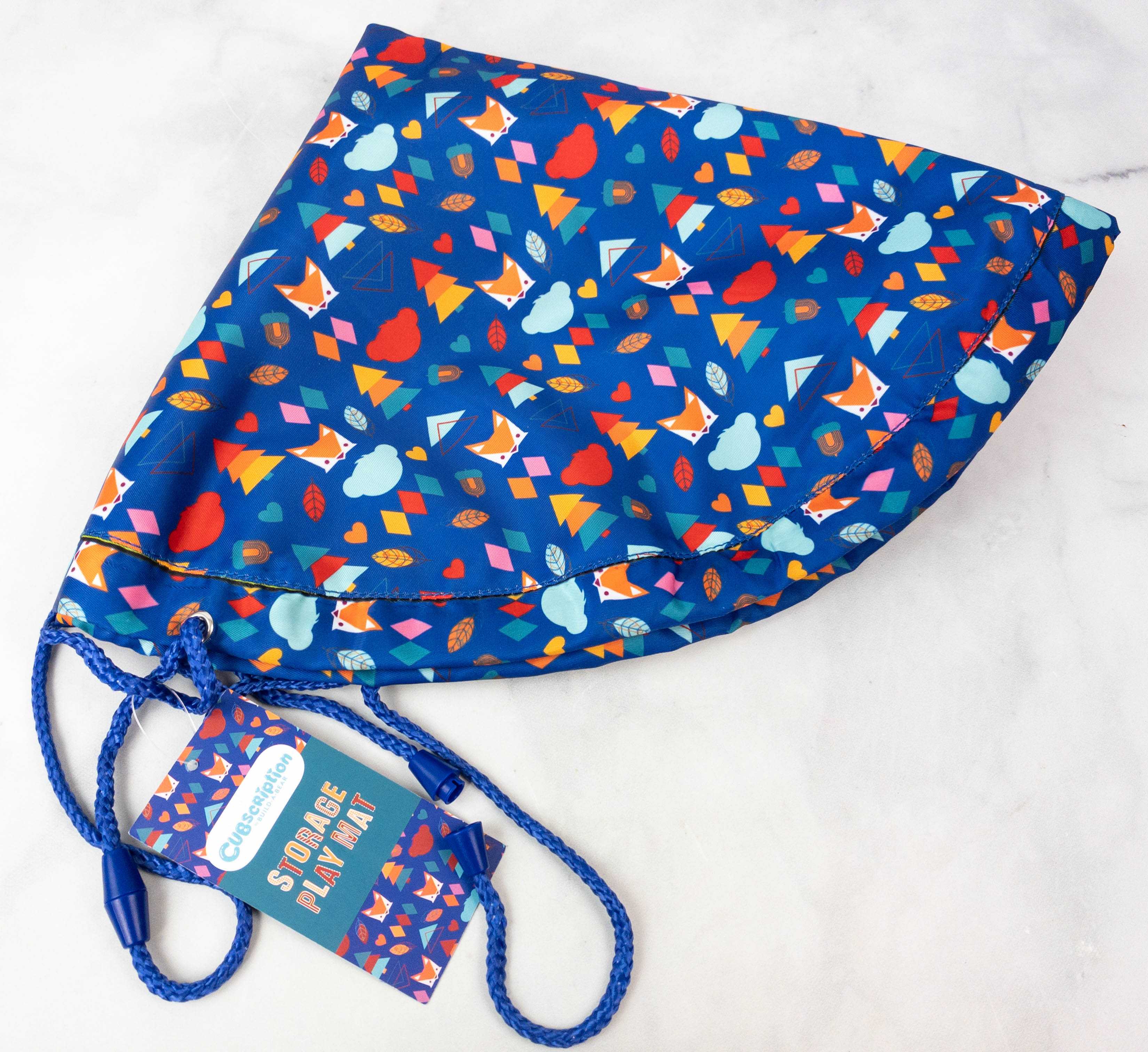 Cinch Bag. This cinch bag doubles as a play mat! It also has the same design as the canister/cookie jar.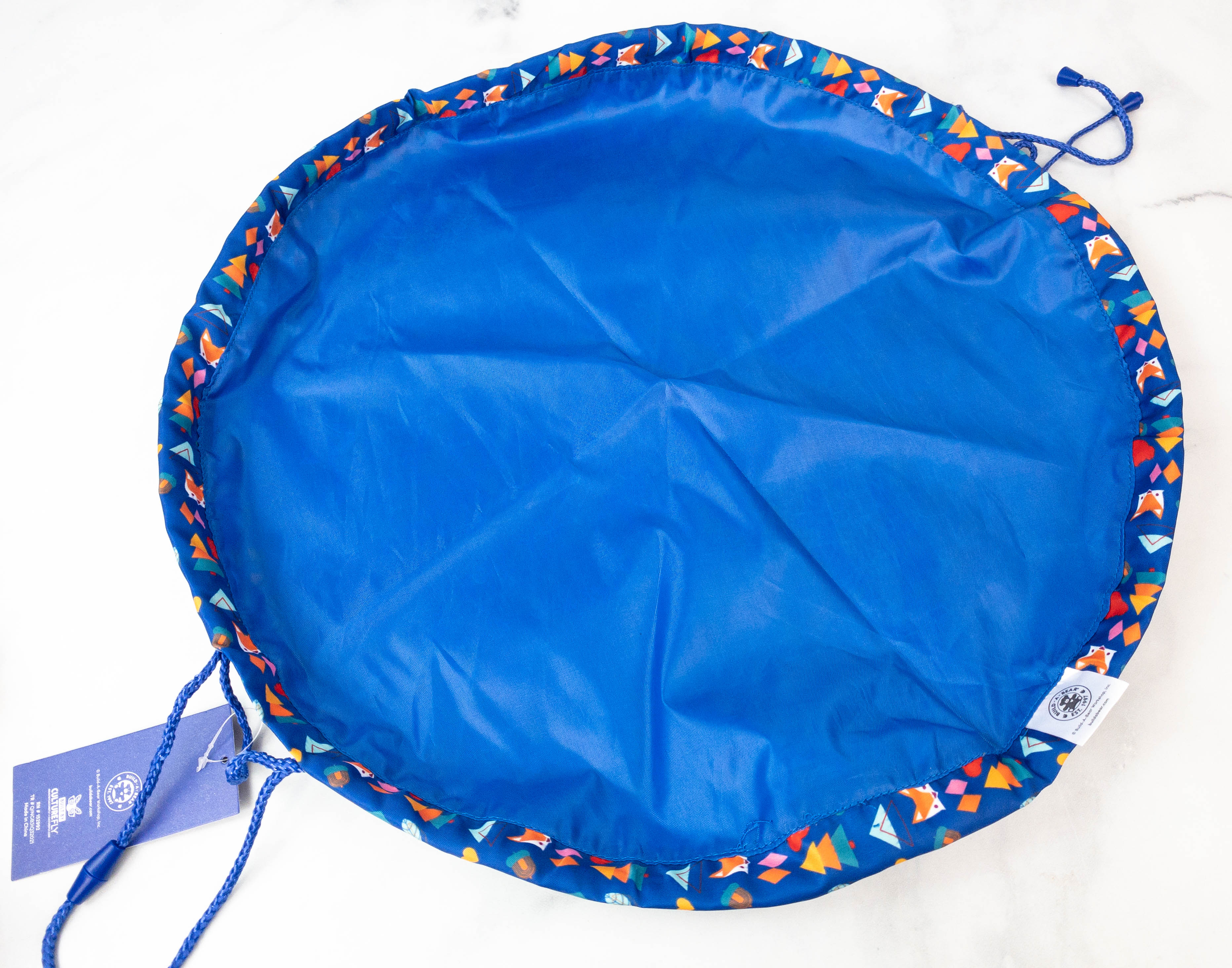 It's pretty big and spacious. This playmat/cinch bag can also be used when playing on the beach!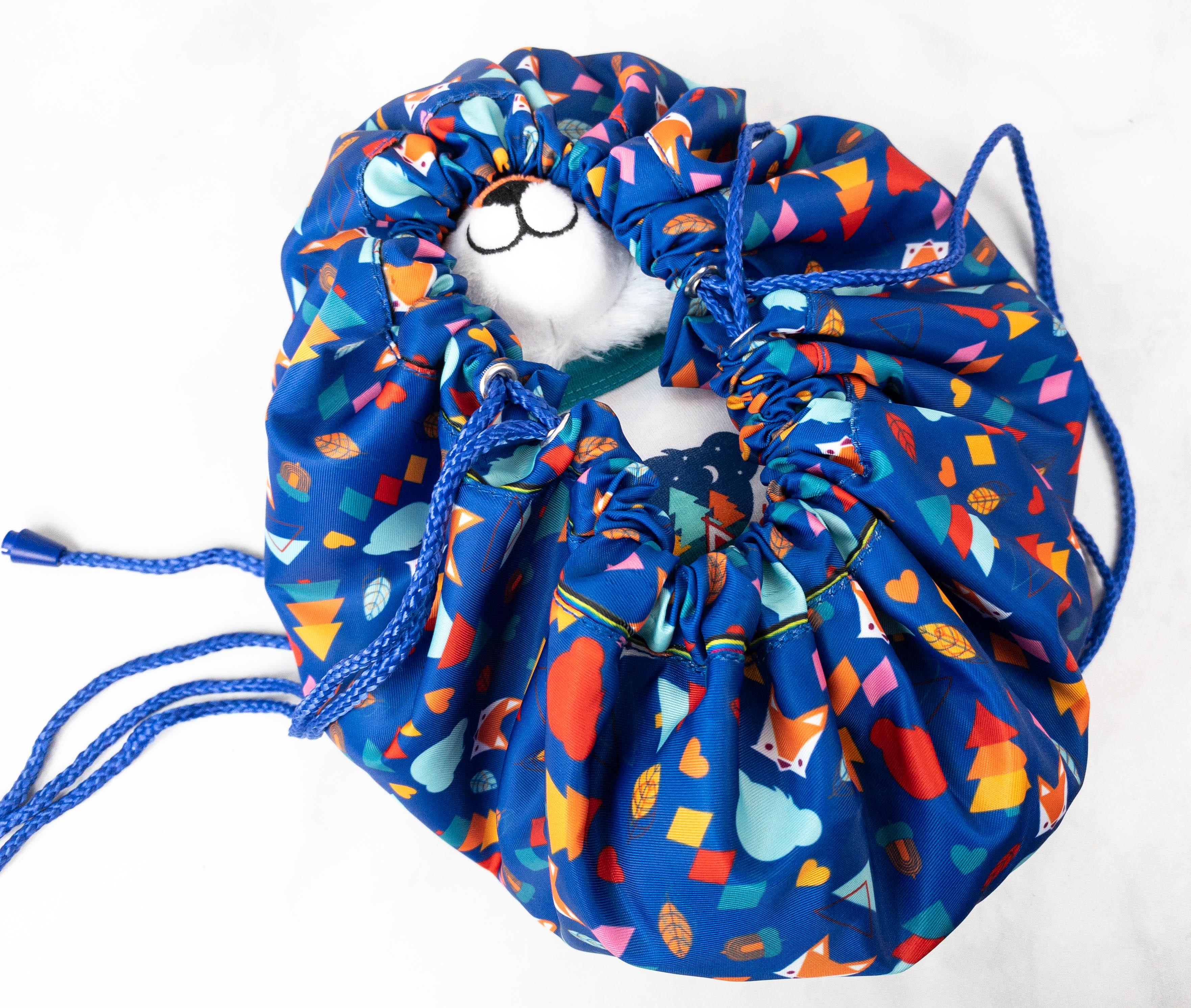 It's great storage for your plushies as well. Look at the red fox slyly showing its smile. So lovely!
Stickers. The last item in this season's box is a pack of decal stickers. There are three in the set, and they all look cute! One has the same print as the Raglan tee, the second one has the Explore More vibe, and the third one incorporates the color of autumn with the B-A-B logo.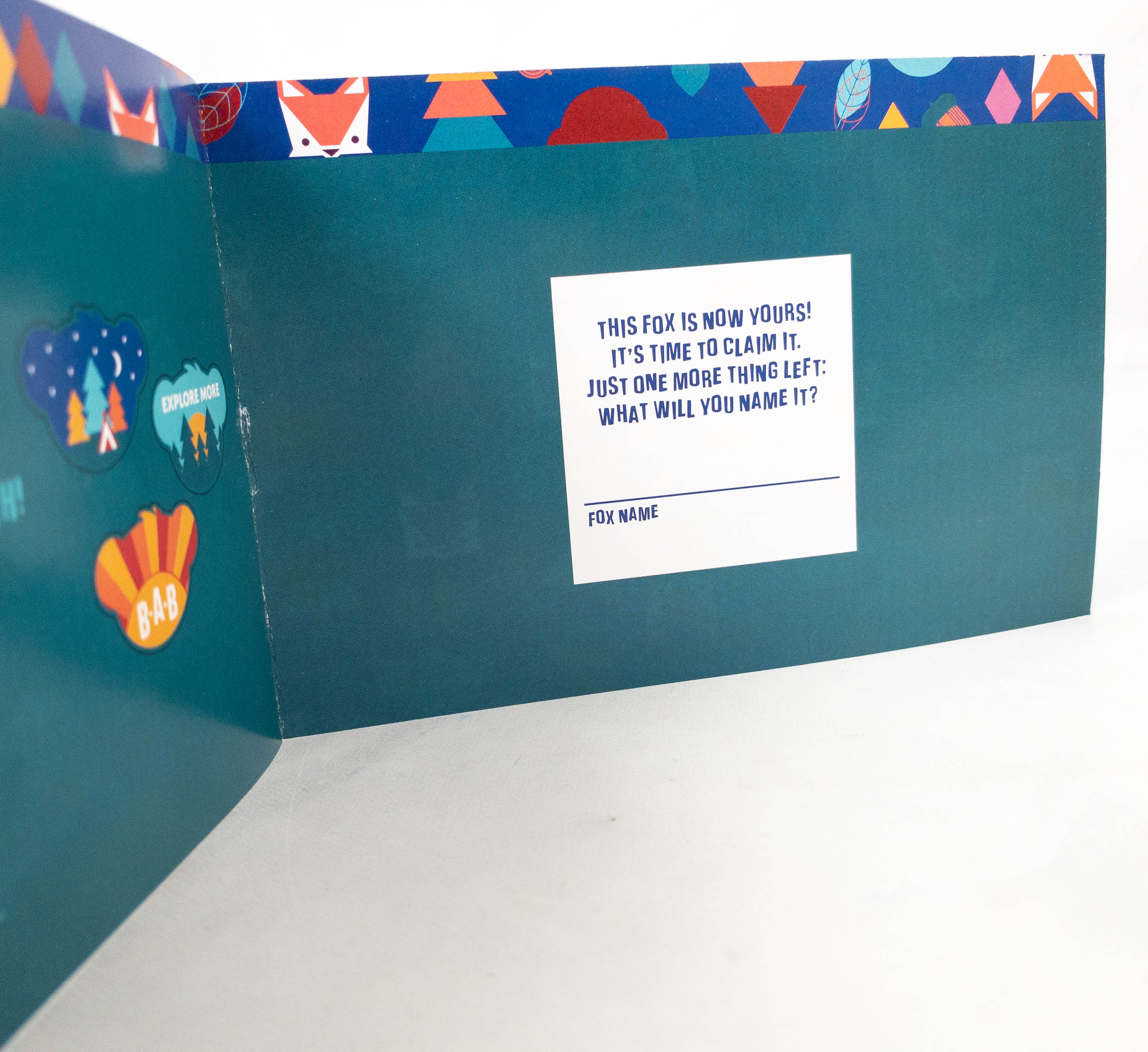 Kids can also name every plushie they receive!
It's another adorable and exciting package from Cubscription Box by Build-A-Bear! The items inside, including the plushie, incorporate the fall season. The color scheme is beautiful, and my daughter liked everything in the box! She's so happy to have another furry friend. This subscription can really make the heart of every kid jump for joy!
Each quarterly box also includes a booklet with product images and descriptions. See it here: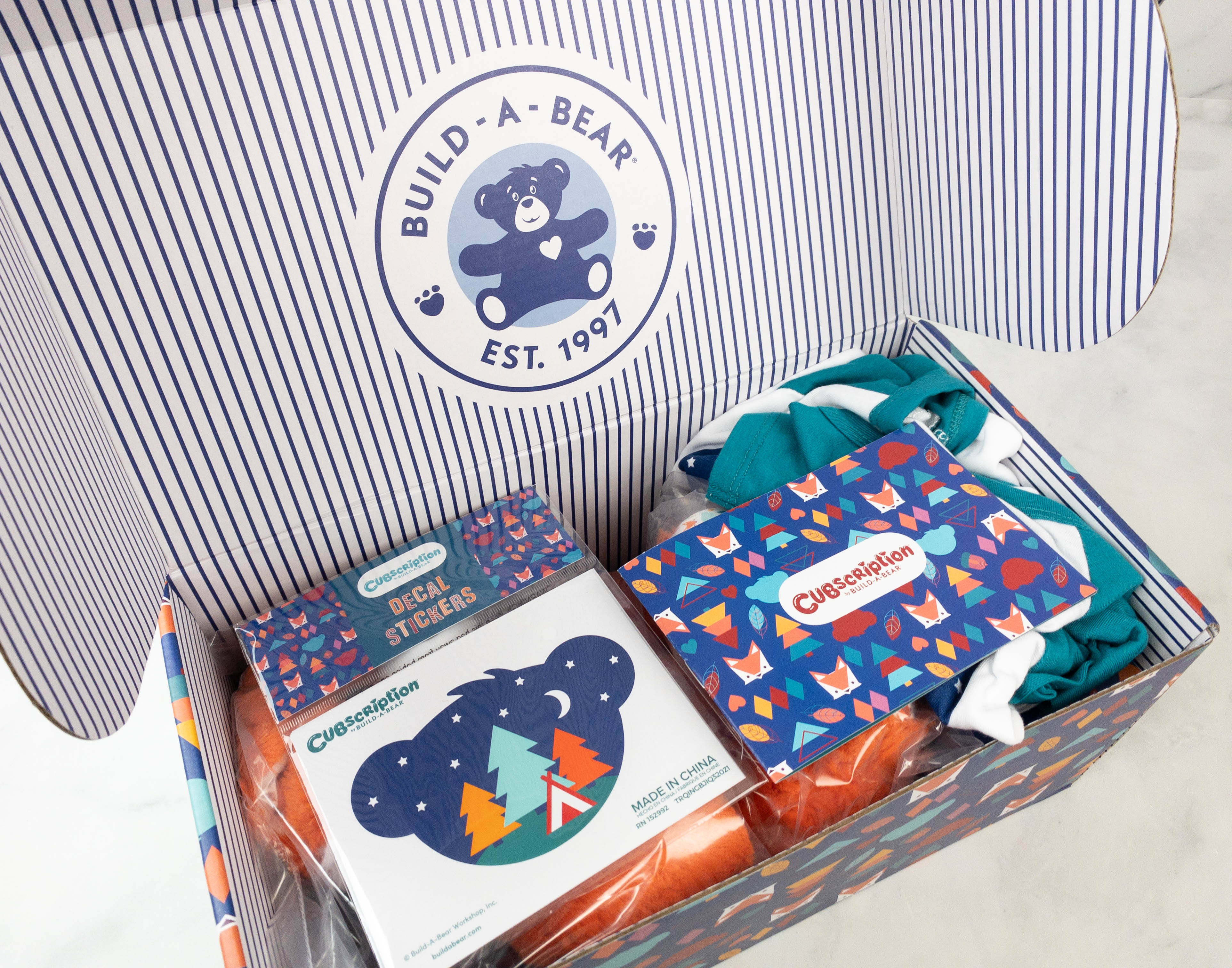 Cubscription Box by Build-A-Bear is a subscription box service that delivers a new furry friend every season (4 times a year). Each shipment contains 6-8 custom-made, exclusive Build-A-Bear items that you can't get in stores or anywhere else! This includes a new stuffed animal in every box, complete with clothing and accessories for both you and your furry friend! Cubscription Box is gender-neutral.
What do you think of this quarter's box?
Visit Cubscription Box by Build-A-Bear to subscribe or find out more!