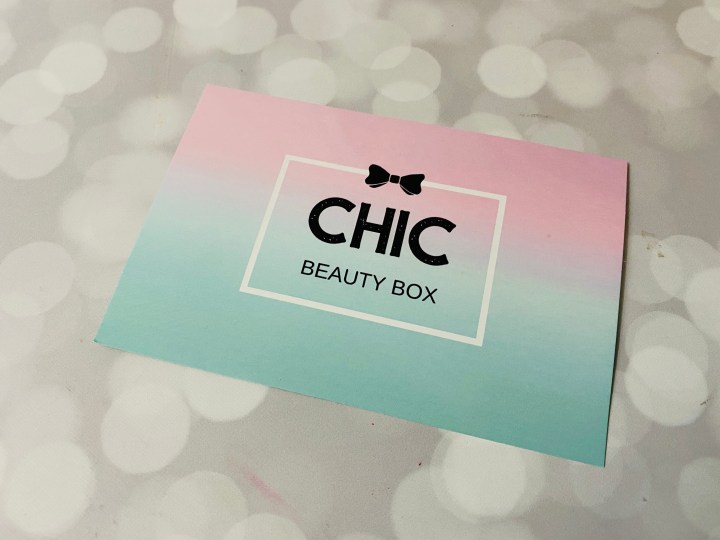 Chic Beauty Box is a bi-monthly subscription box that delivers high-end and low-end cosmetics to your door. They feature imagery of brands like NARS and MAC as well as Too Faced, Fenty Beauty, and Milani. The box is $34.99 CAD and you can also try a one-time box for $39.99.
DEAL: Get 10% off your first box! Use the coupon code HELLOSUB at checkout.
The information card breaks down the items you may find in your box – there are now different variations!
This box was so big it wasn't actually shipped in a box but rather a pink polymailer!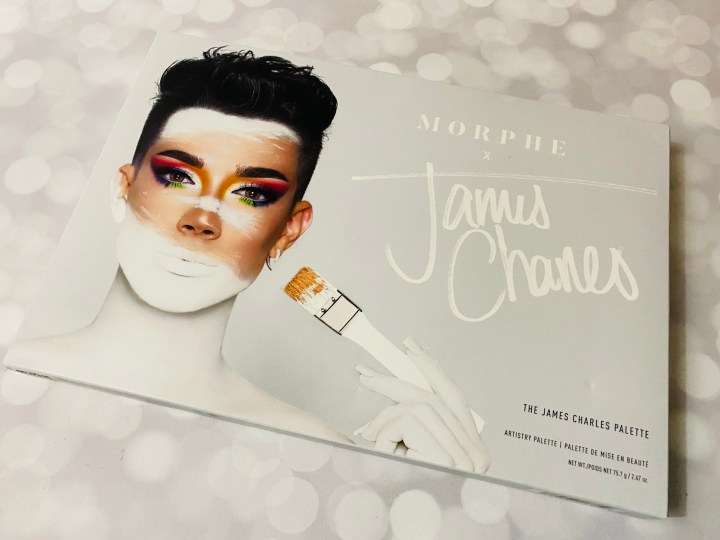 Morphe x James Charles Palette ($20 USD). Chic Beauty Box sent sister subscribers James Charles' palette with Morphe!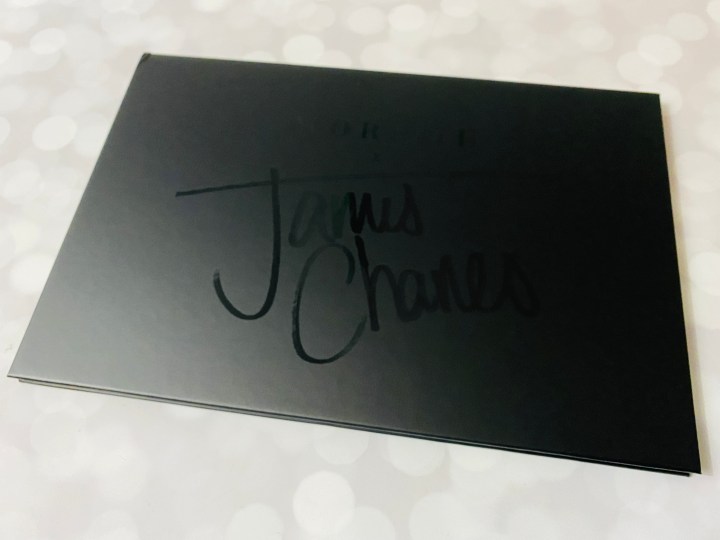 The palette has been on sale every since James' latest YouTube scandal (sister scandal?) but it is still a very cool inclusion for the box.
The palette includes a huge variety of shades, including bold colours and versatile neutrals. I do find Morphe's eyeshadows to be on the powdery side and swatch better with fingertips than they actually apply with brushes.
This palette will be a gift (my coworker's daughter LOVES James!) so no swatches, but this palette is a big hero item for Chic Beauty Box!
Revlon ColorStay Lip Liner. Ah, Revlon, my introduction to makeup in high school. Their ColorStay format is one of the best, but alas they aren't cruelty-free so I've had to branch out. I am lowkey digging the fact that this lipliner pairs really well with the liquid lippie we were also sent. Swatches down below!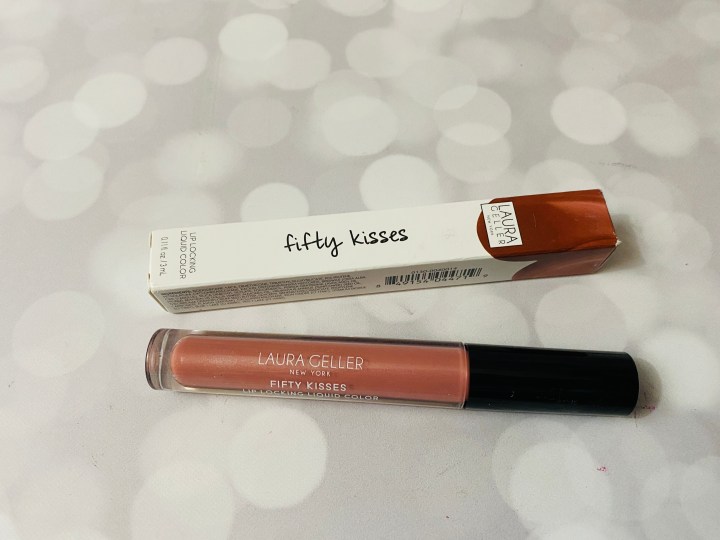 Laura Geller Fifty Kisses Liquid Lipstick. What I most associate with Laura Geller were her fun marbled highlighters and blushes back in the early 2010s. This is her liquid lipstick. It's since been discontinued but Sweet Sunset is a nice rosey nude. It pairs well with the above lip liner from Revlon.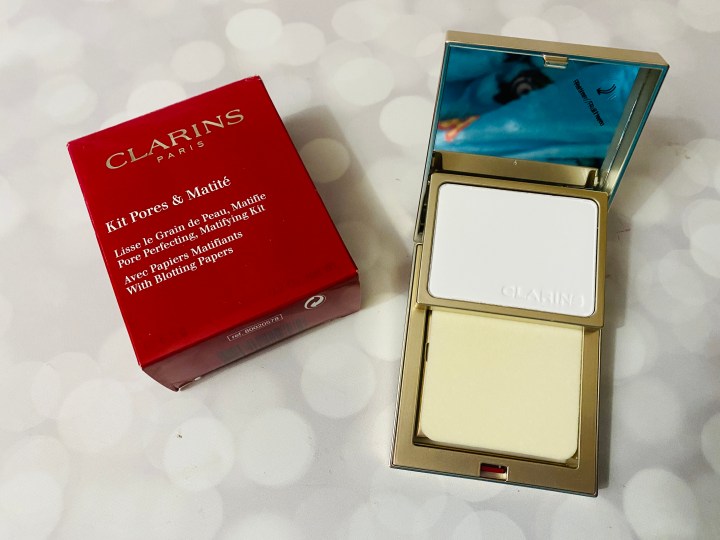 Clarins Matte Pore Kit. What a unique kit! At first glance, this kit looks like it's just a pressed powder but hidden beneath are actually some blotting papers as well. This is great for managing oil during the day, whether you prefer powder or blotting papers. This product has also been discontinued.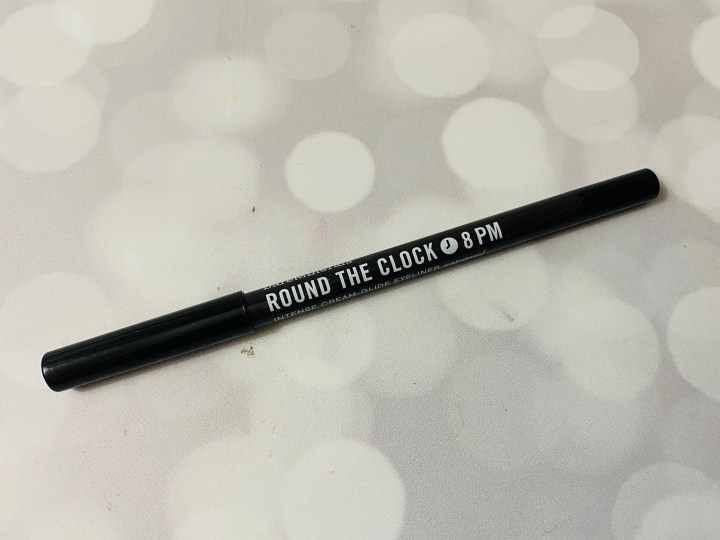 BareMinerals Around the Clock Eyeliner. WOW, this is soooo creamy and smooth! I am so used to using liquid eyeliner pens, I forgot how easy a pencil can be. Once this was swatched it didn't budge at all. This product is going into my regular rotation for sure! It's since been discontinued as well but I'm really impressed. I've never used BareMinerals before but now I'm curious to see!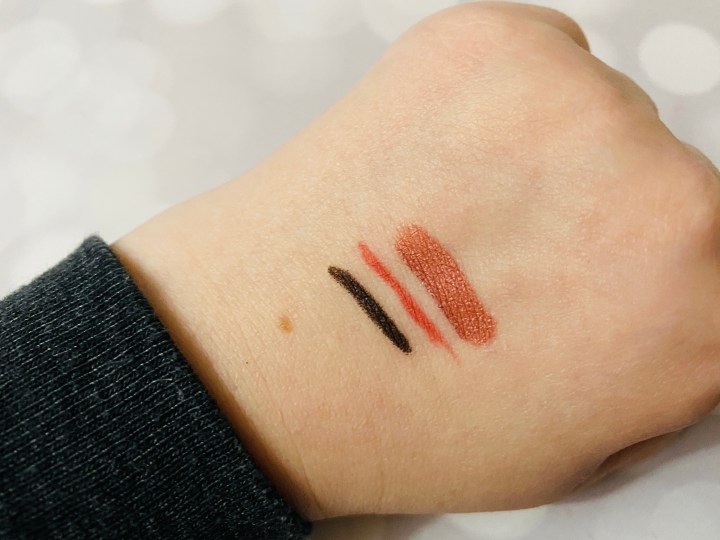 Swatches! None of these smudged, and I really had to use some scrubbing power and a makeup wipe to remove everything.
Chic Beauty Box seems to have found its identity in the time I've been reviewing them. You can count on getting one or two recent products, a drugstore item, and some other items which may be discontinued but are still viable and useful.
What do you think of this month's Chic Beauty Box?