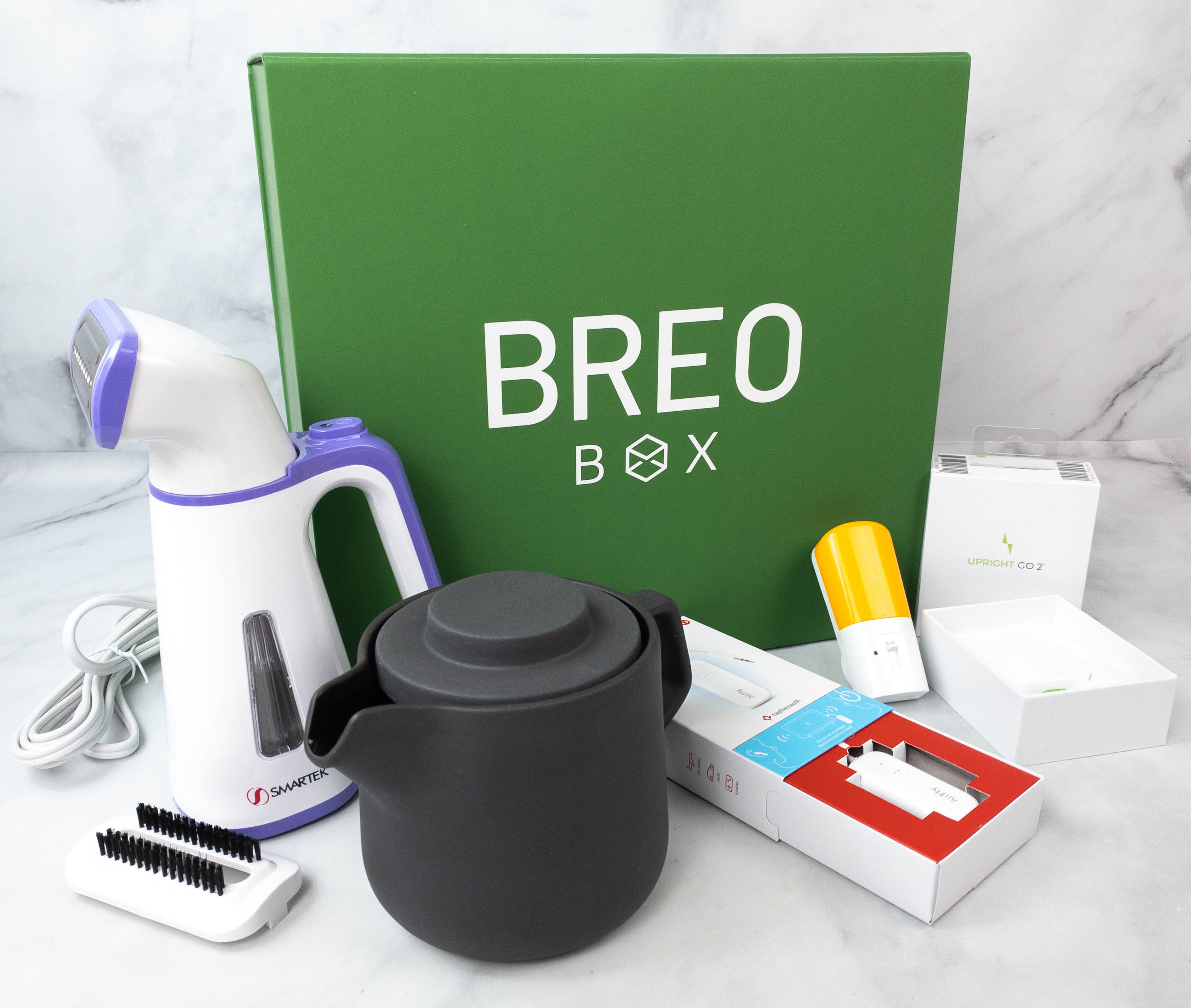 It's always fun to discover nifty gear and tools, especially when they're from Breo Box because this subscription always gives subscribers a bang for the buck! This quarter's curation included useful items for the home and for travel, and they were all packed in a sturdy green cardboard box.
This season, there's more than one variant of the Winter 2021 box. Recipients received either the Smartek Steamer OR the Sohp Touchless dispenser. Subscribers who received the Sohp dispenser will not receive it again.
DEAL: Get $15 off your first box! Use coupon code HS15.
Here's a full look at the Breo box variation with the SmartTek Steamer!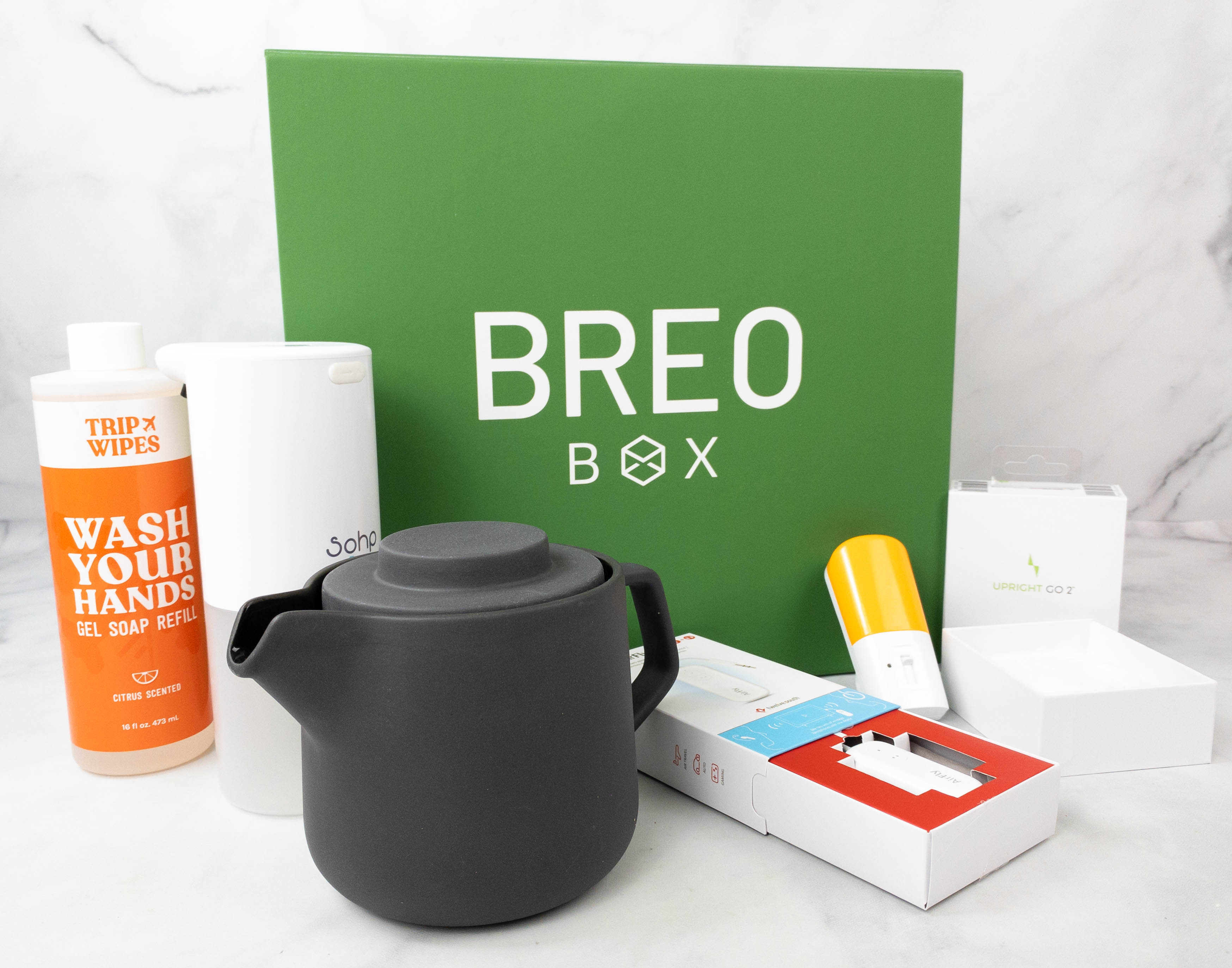 This is the second box variation with the Sohp Touchless Dispenser!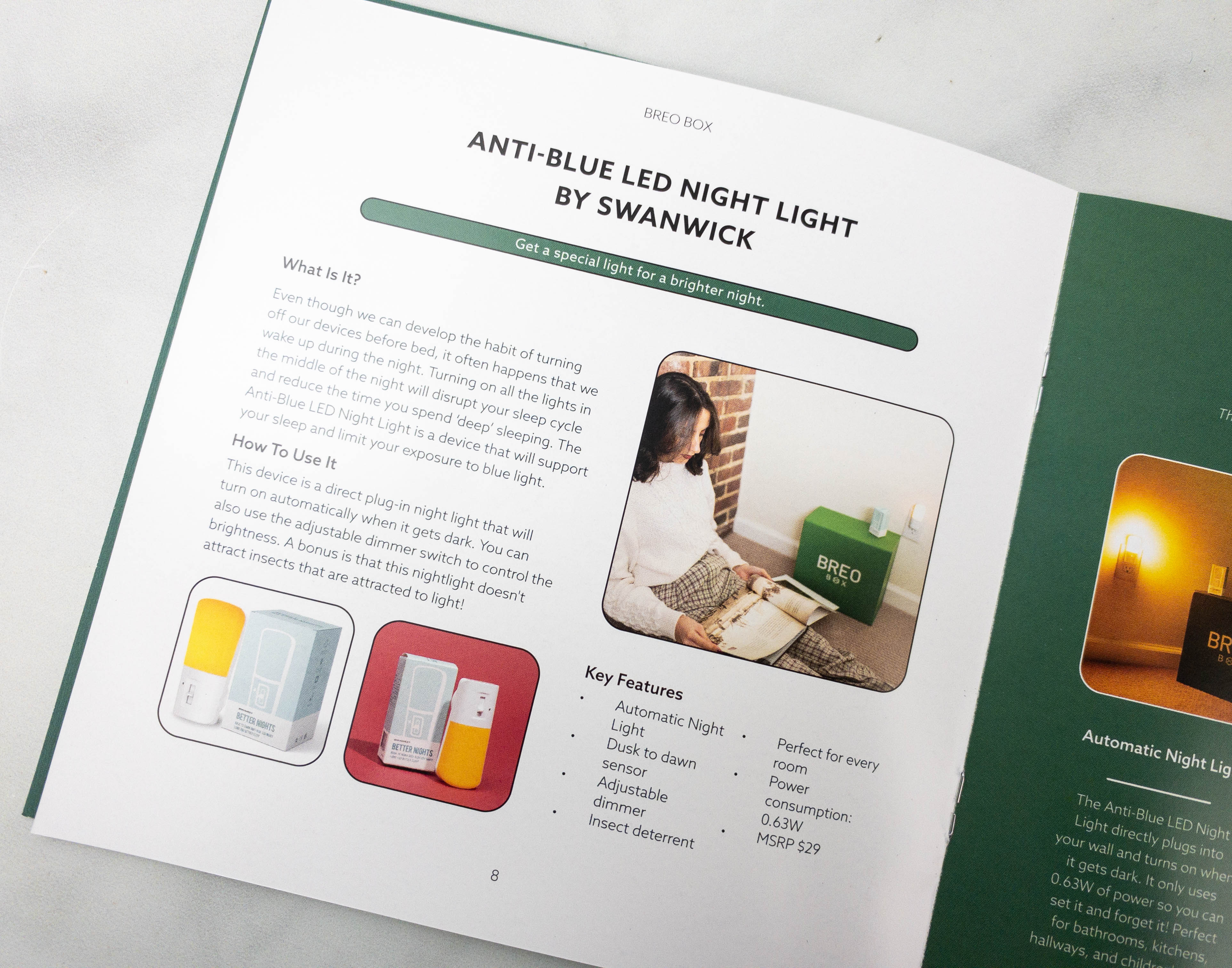 After looking at the variations, it's now time to explore the cool gadgets in the box!
A good night's sleep requires us to have less light exposure. This Swanwick Anti-Blue LED Night Light ($24.95) is the perfect light to put in the bedroom. It's not too bright to disrupt our sleep but provides enough light in case we wake up in the middle of the night. It's important to have a night light that doesn't emit blue light because being exposed to blue light tricks our brain into thinking that it's still daytime, therefore interfering with the body's melatonin production that affects sleep quality.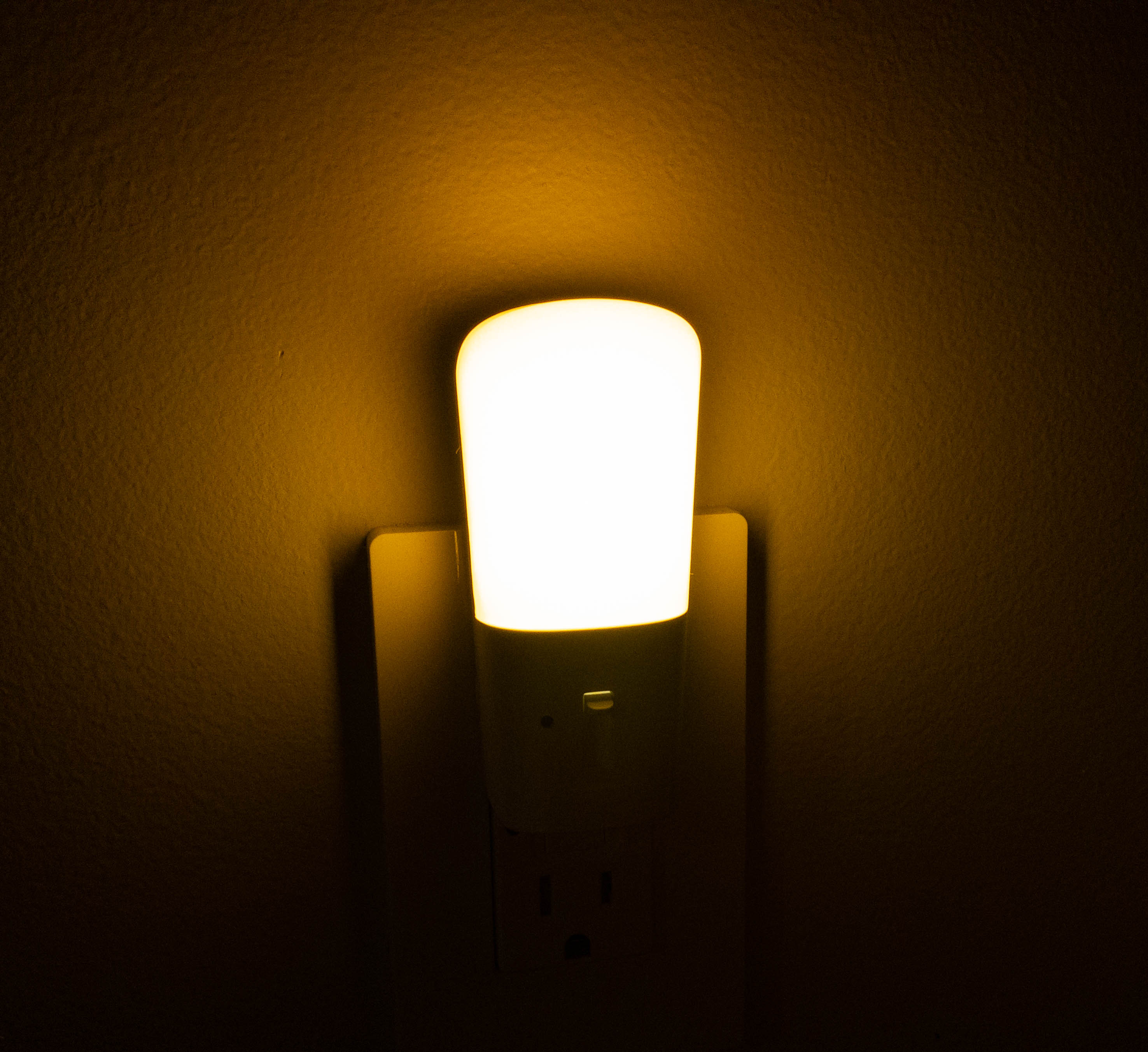 It's also automatic, which means it has a sensor and it turns on by itself at dusk and turns off at dawn. You just have to plug it in and it's ready!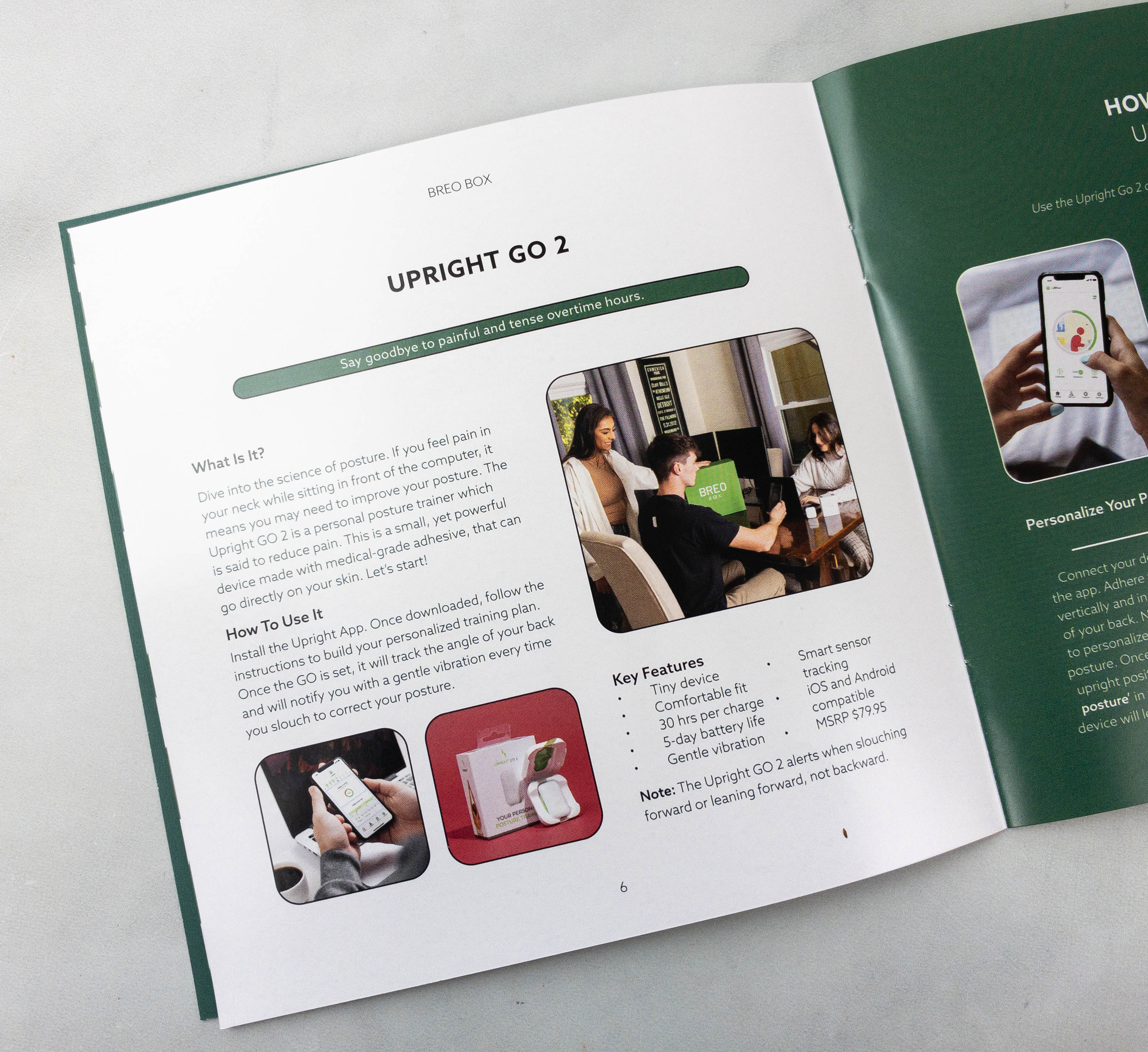 The next item was created to help us maintain proper posture while working in front of the computer or even when reading. Called UpRight GO 2 ($59.95), this small device is made with medical-grade adhesive, which sticks directly to your skin.
It's powered by a battery which lasts up to 5 days! Also, to be able to use it, you would need to download the Upright App on iOS or Android and sign up to build a personalized plan.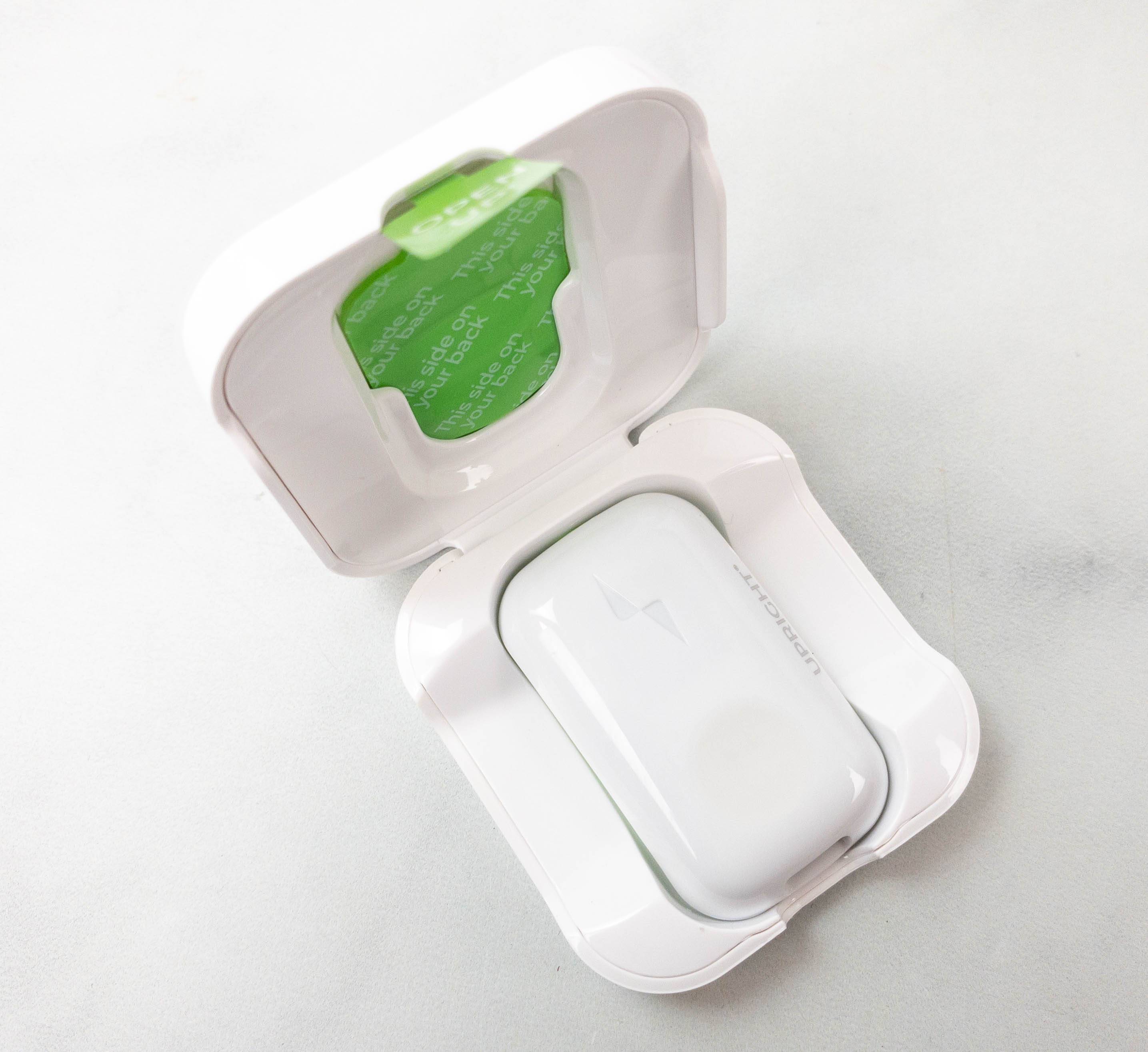 This is pretty amazing because when you're wearing the device, it will track the angle of your back and notify you when you slouch. No worries because it's just a gentle vibration!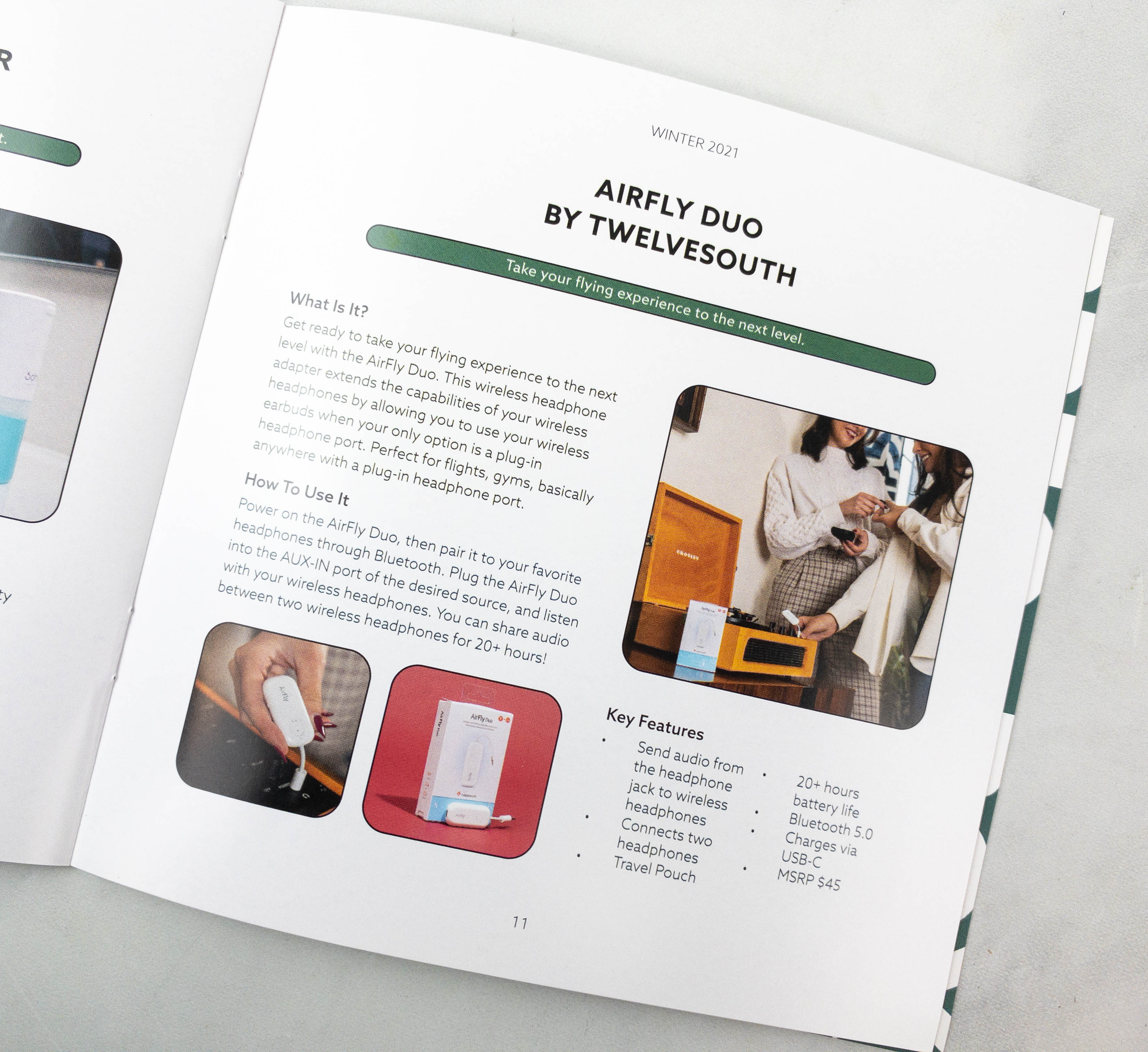 TwelveSouth AirFly Duo Wireless Bluetooth ($40.49) makes it possible for AirPods or wireless earphones to listen to audio from a television, gym equipment, or even in-flight entertainment that only accepts a plug-in headphone port. It's not just cool, it also helps ensure that you won't get bored wherever you go!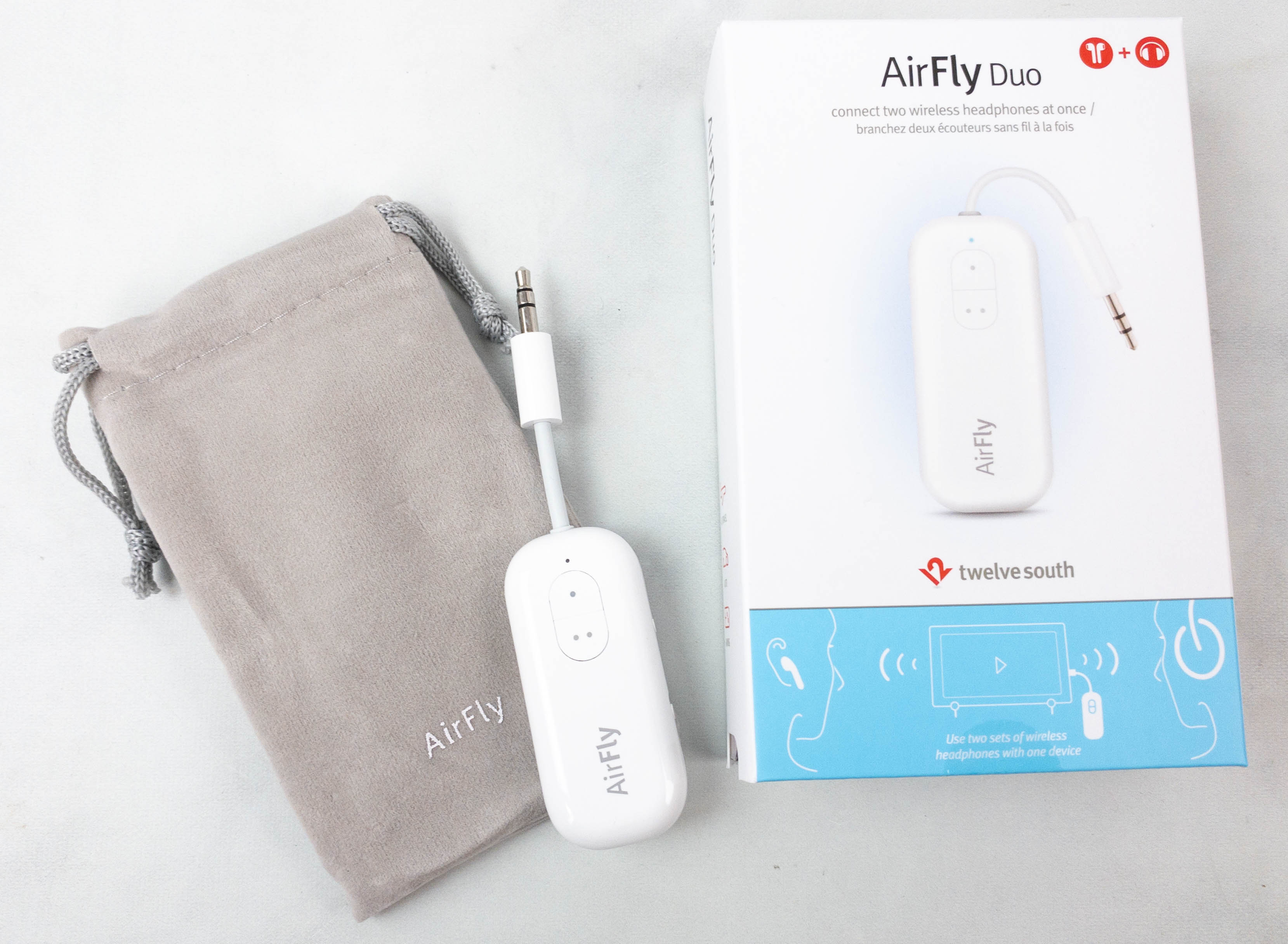 This nifty gadget has 20+ hours of battery life and it's rechargeable as well. It even comes with a travel-friendly pouch!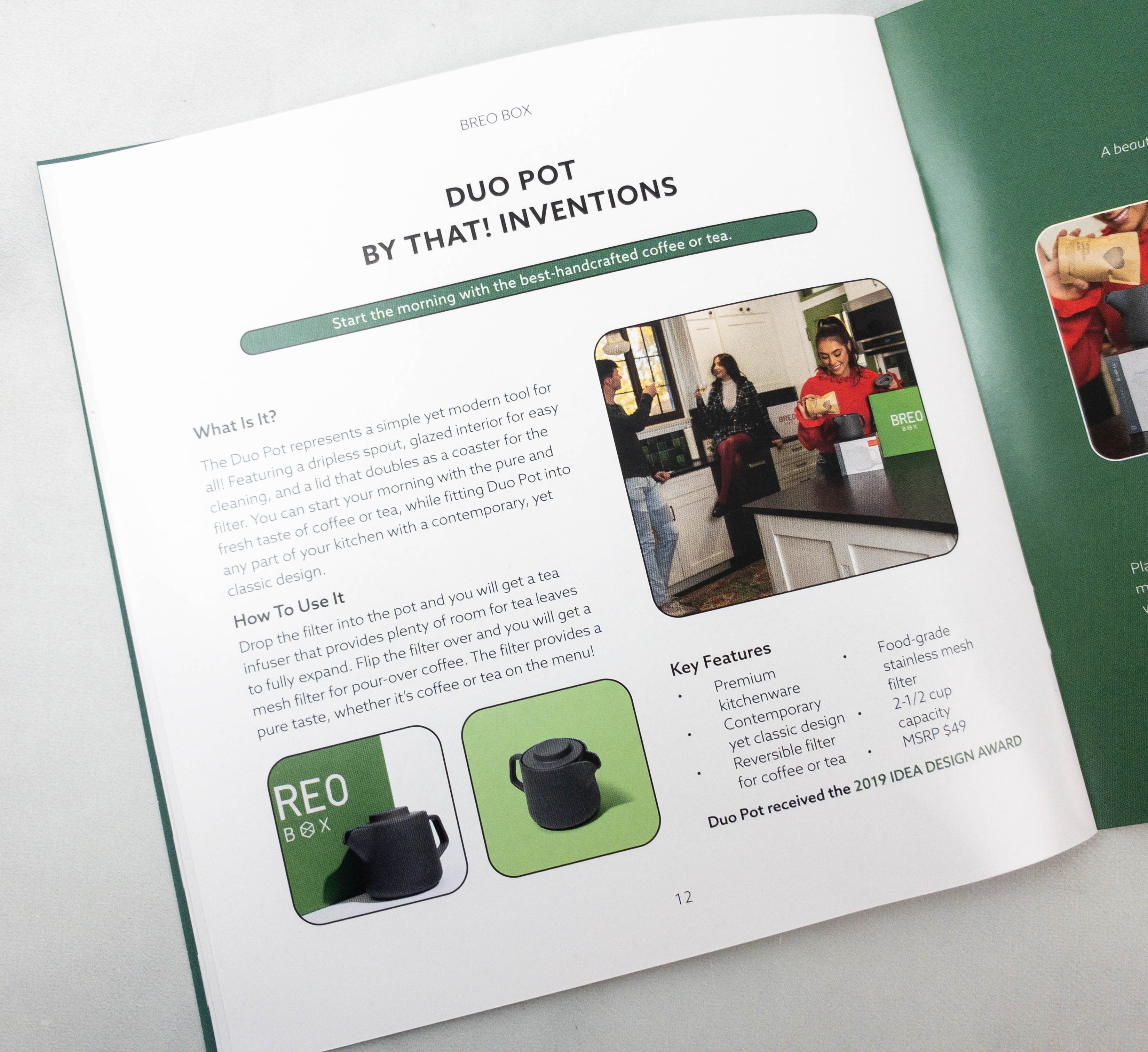 For coffee and tea lovers, here's a Dual Purpose Pot by That! Inventions ($59.95). It comes with a fine mesh stainless steel filter that works with pour-over coffee and loose leaf tea.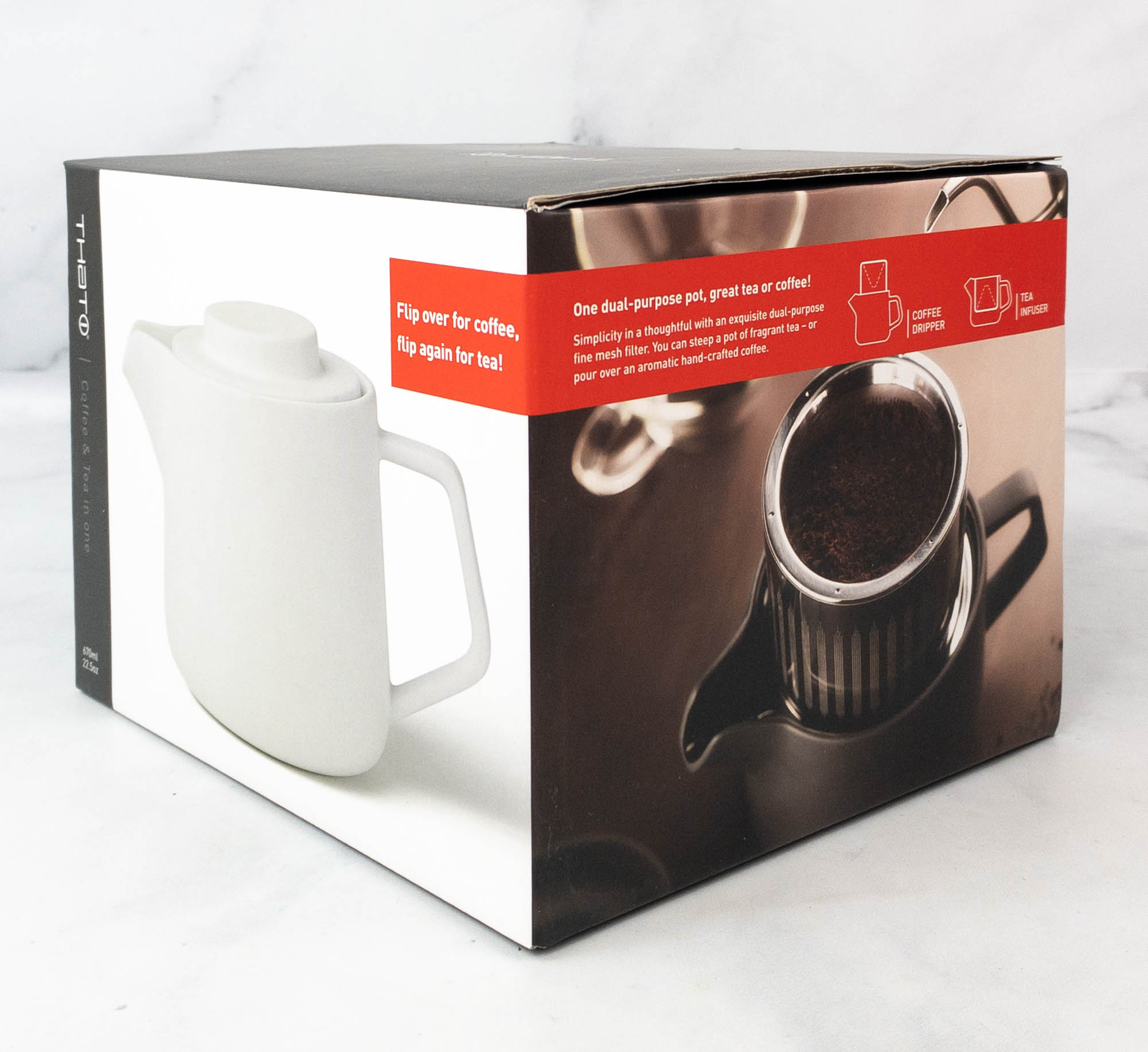 As the box says, you just have to flip it over for coffee and flip it again for tea. Being able to prepare both drinks in one pot is really convenient for families!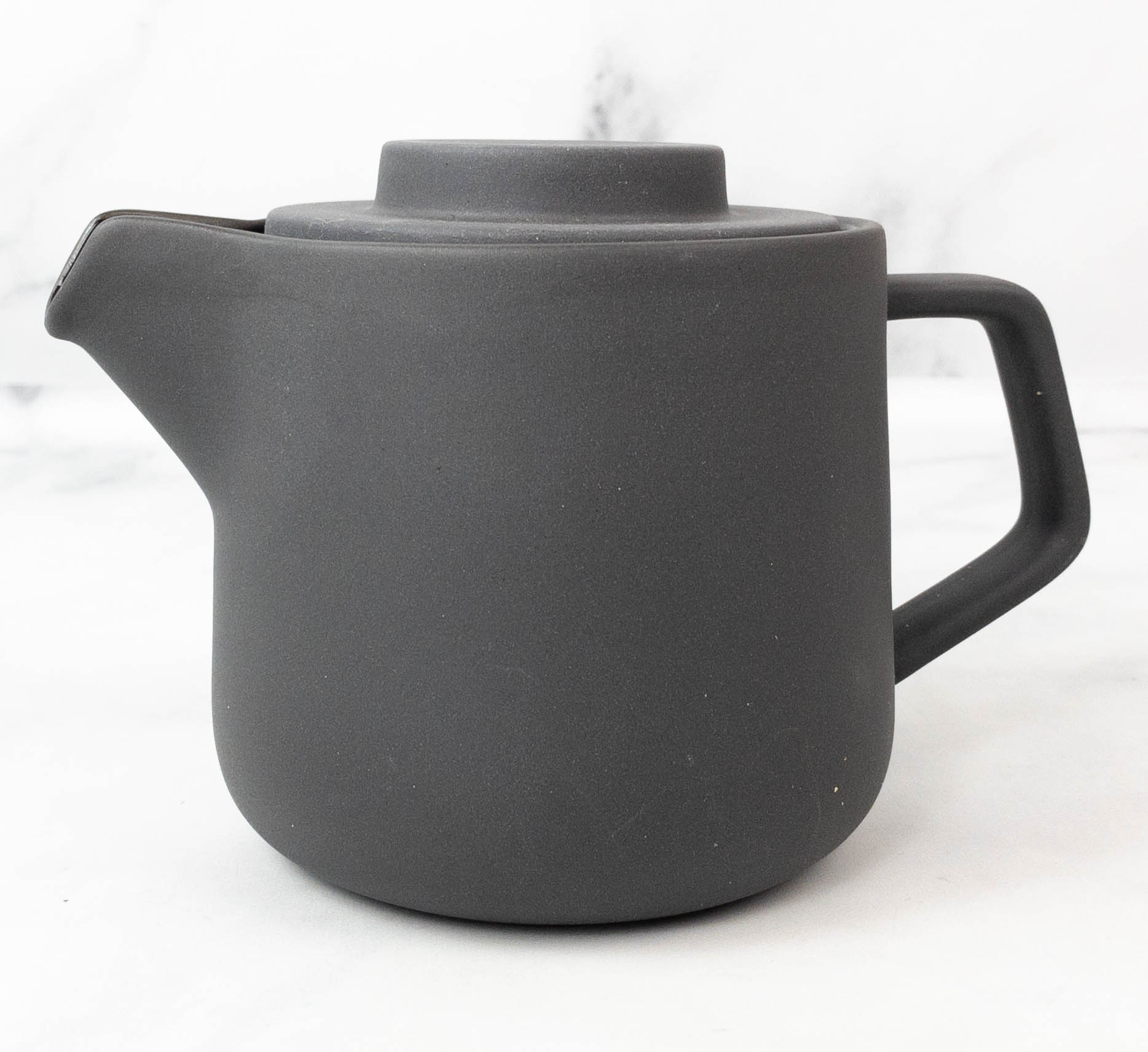 The pot itself is made from premium ceramic. It's a modern tool but with a classic design that looks great on any countertop.
Another unique feature of the pot is the lid that doubles as a drip tray.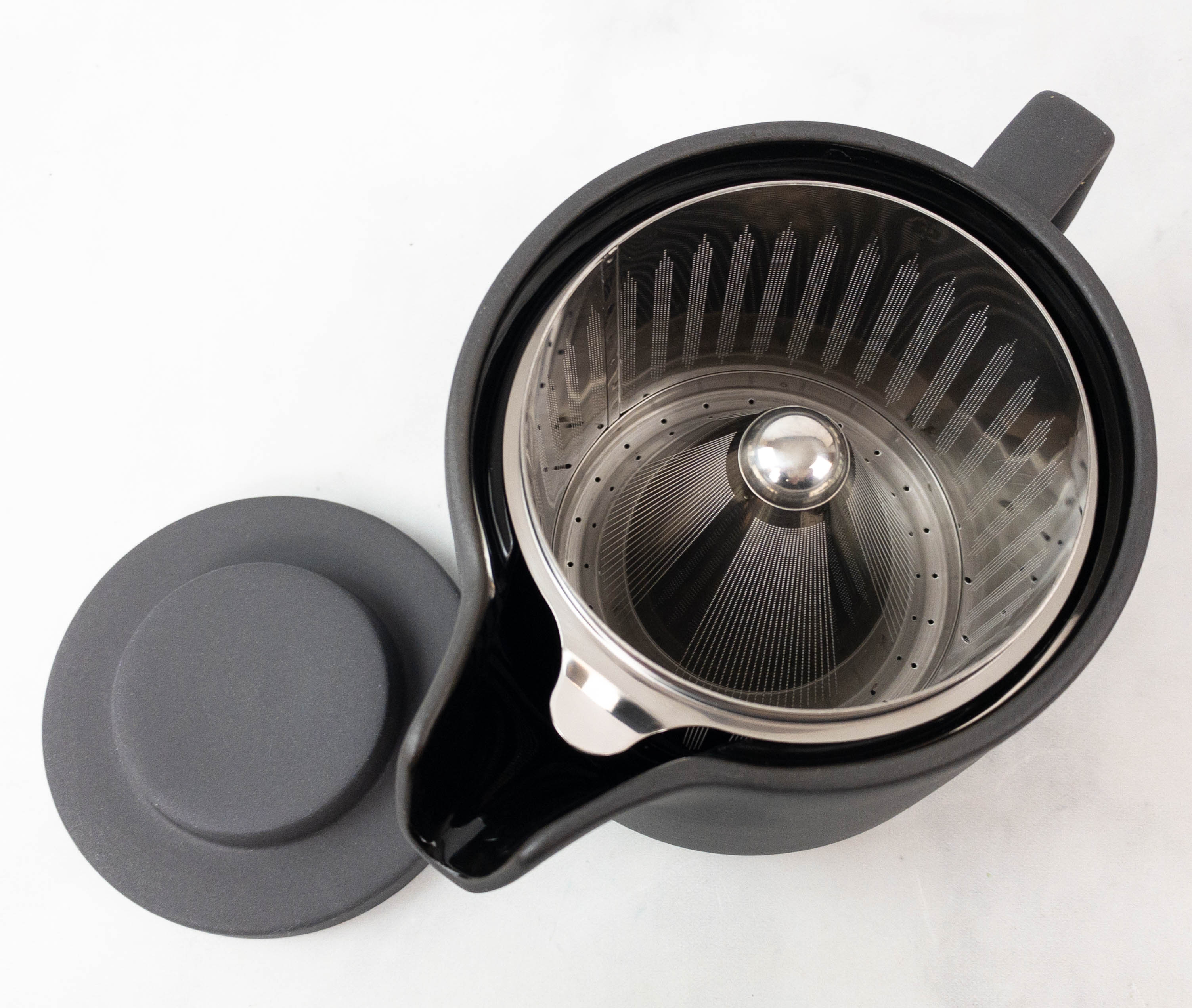 The pot can hold up to 22.5 fl oz of liquid, enough for more than 2 cups of coffee or tea.
It even saves space on the countertop or storage because there's no more need for two separate pots! Also, it's not just easy to use but also easy to clean. All the grounds and leaves just wash right out.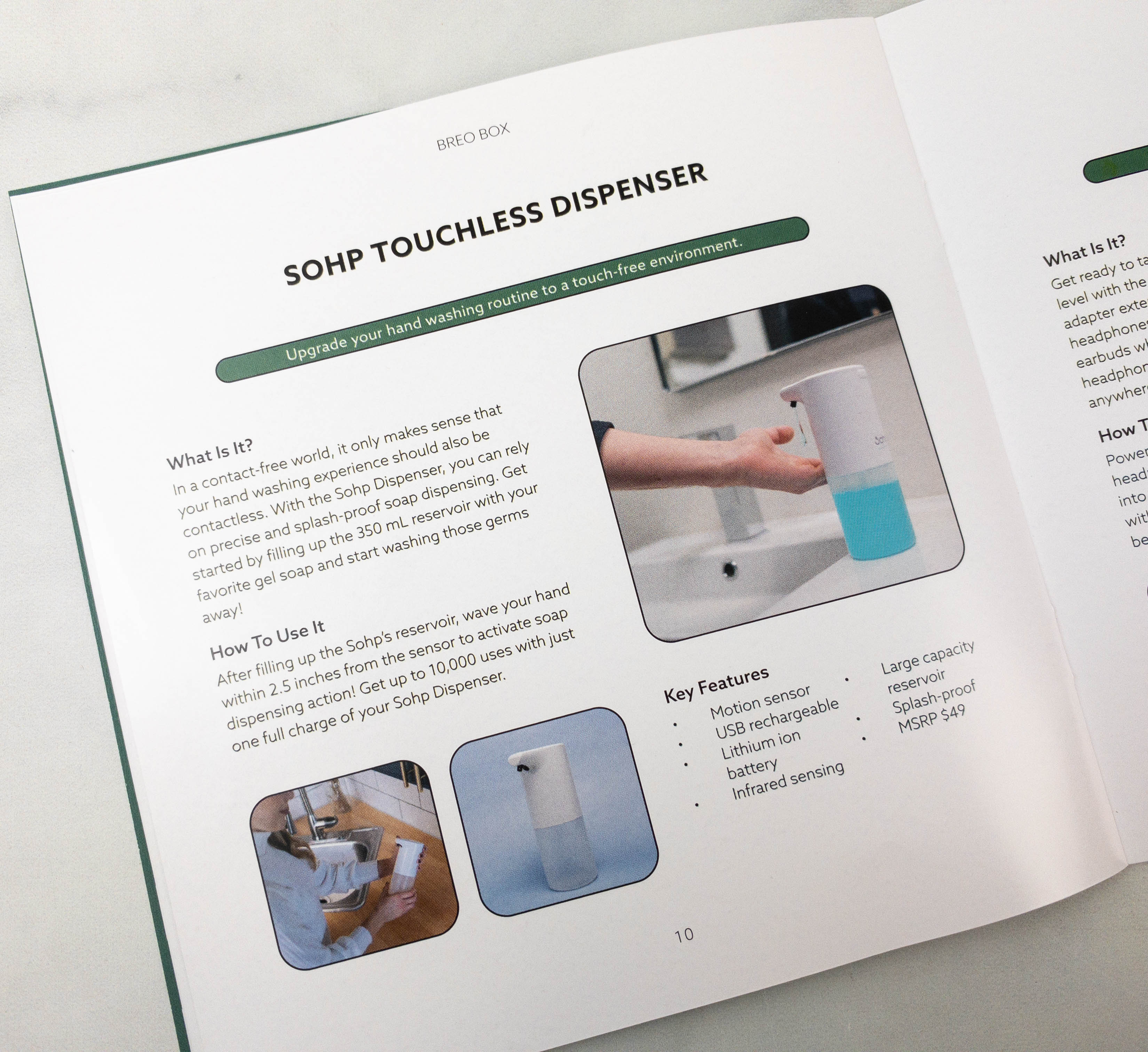 Keeping our hands clean all the time is still a must, that's why this Sohp Touchless Soap Dispenser ($49) is going to be useful. It makes sure that even our handwashing experience is contactless!
Just fill it up with your favorite gel soap (it can accommodate up to 350 ml) and then it's ready to be used. How will it dispense soap? Wave your hand at least 2.5 inches away from the sensor! This device is powered by lithium ion battery and it's rechargeable via USB.
Subscribers will get either the Sohp dispenser or this Smartek ST-53 Portable Handheld Clothing Steamer ($22.35)! Whether for traveling or for home use, this steamer is pretty useful. No more messy or wrinkled clothing and all it takes are a few simple steps. Simply run the garment steamer over the piece of clothing and you'll be good to go!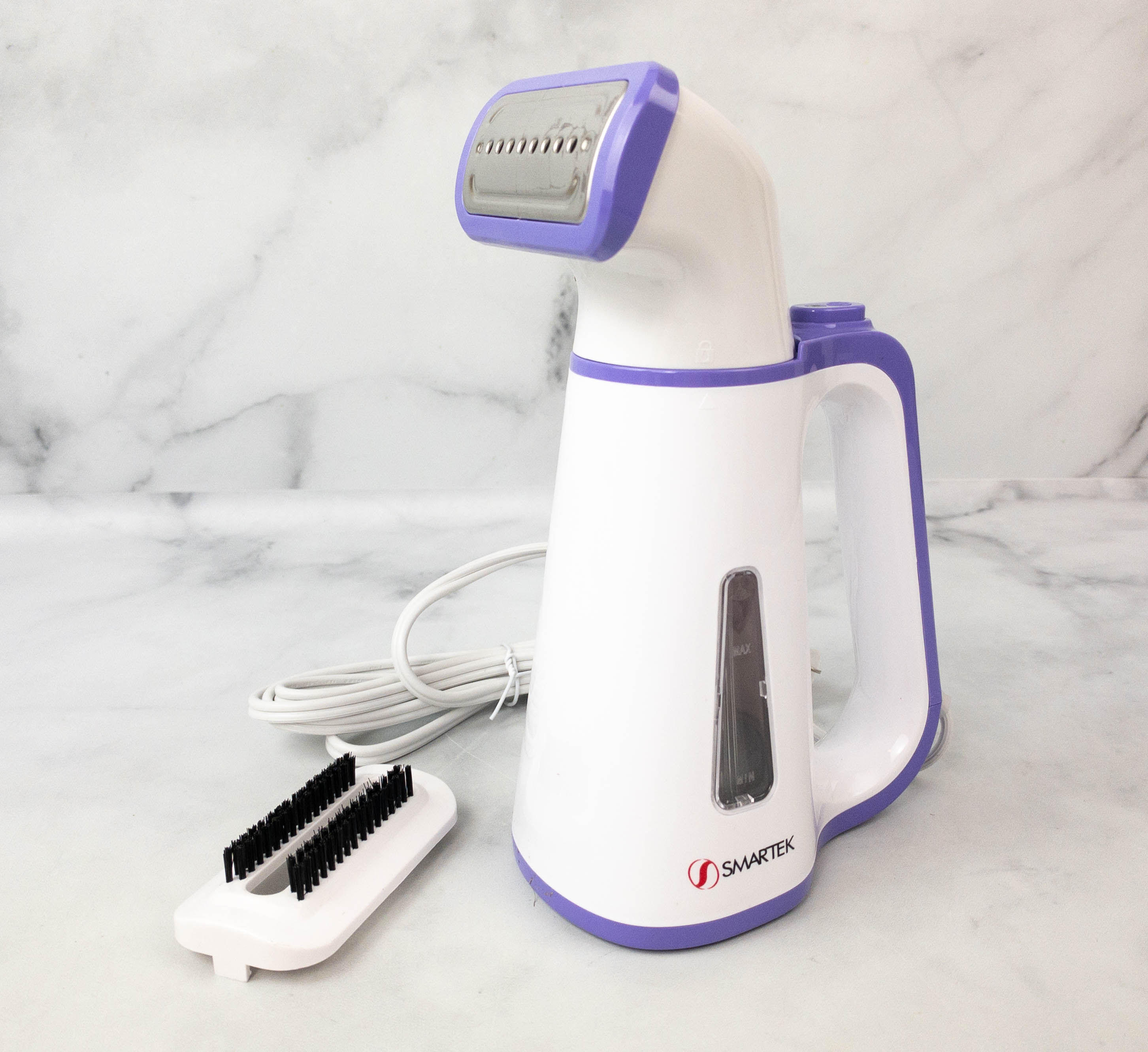 It features an electromagnetic pump that releases steam without spilling or dropping. The steamer also comes with a removable head, a fabric brush attachment, a 6 feet electrical cord, and a heat-resistant neoprene storage bag so you can easily pack it in your bag and go!
Breo Box just made winter better with its selection of practical gear and tools! There are items for home use, particularly in the bedroom and in the kitchen. Of course, they didn't forget to include travel-friendly items as well. I like the portable steamer which ensures my clothes stay neat, as well as the AirFly for a seamless listening experience wherever I go. Being able to connect my wireless earphones with any device, even those that require cables is really awesome, and helps me get rid of boredom! My favorite would have to be the dual-purpose pot because it's convenient for making hot drinks for everyone at breakfast, but I can't deny that the rest of the items in the box are handy as well. The total retail value is $256.69, slightly lower than the last box but still higher than the cost of the subscription!
Every seasonal box includes a booklet containing product information. Here's a peek: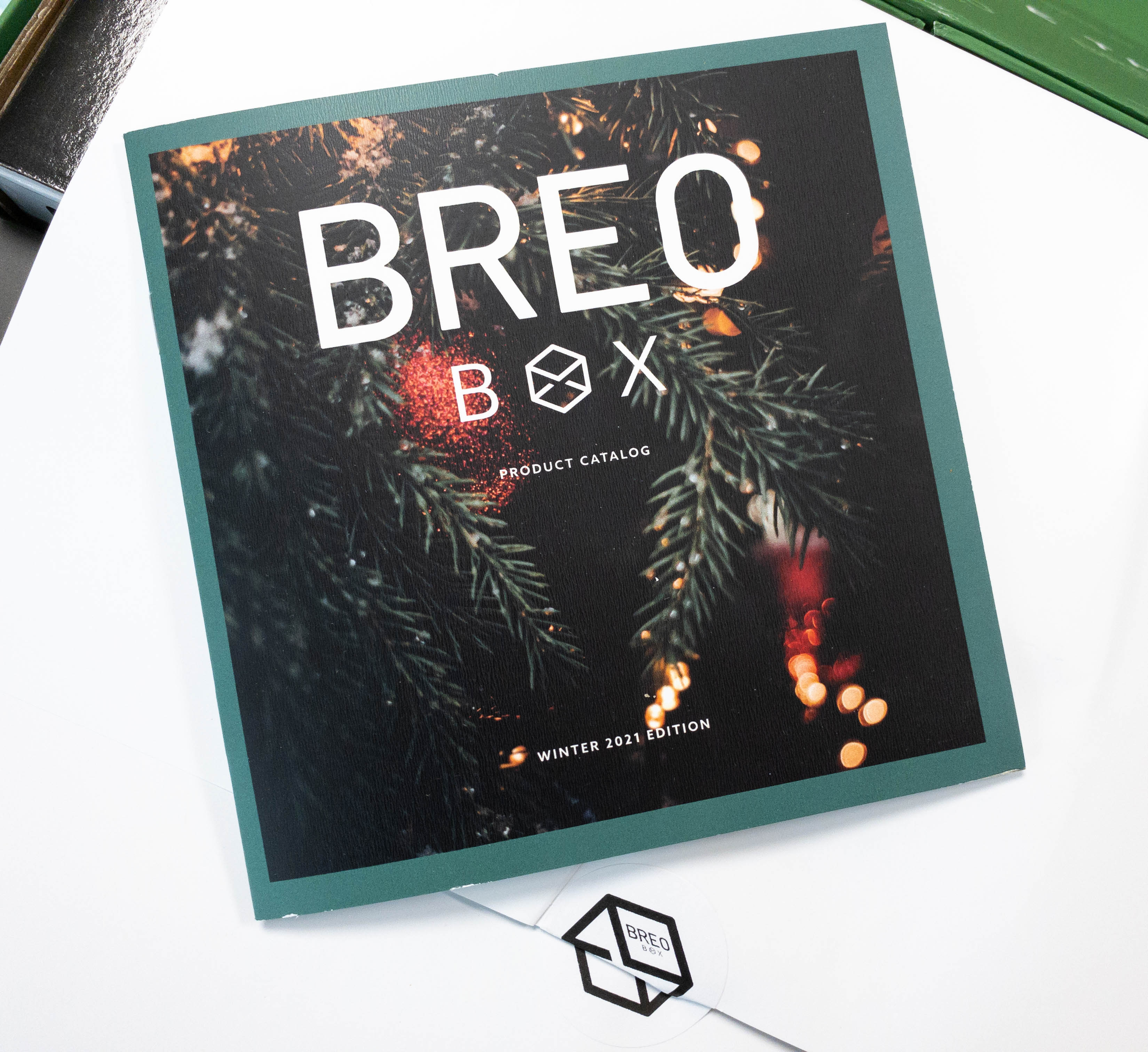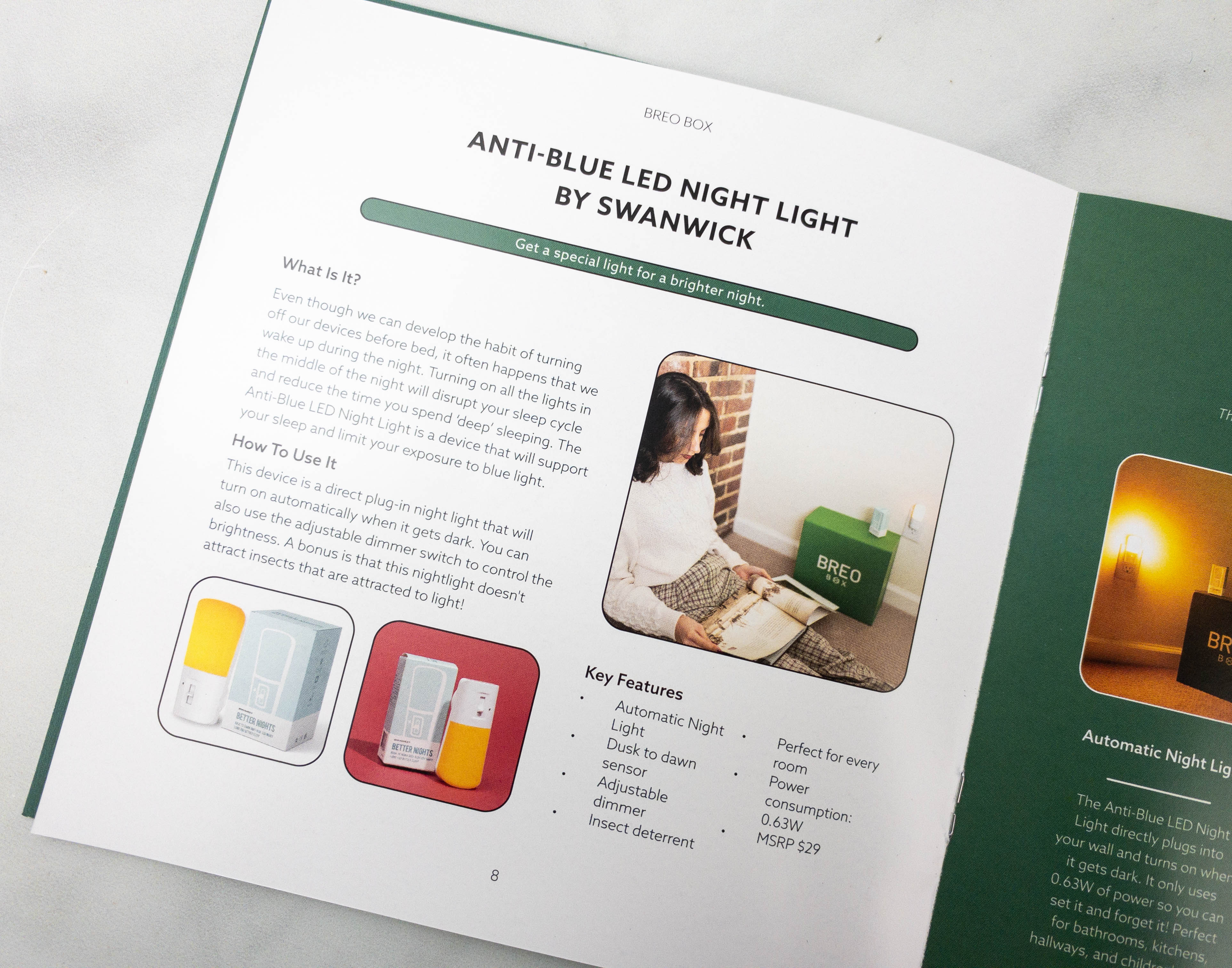 Breo Box is a quarterly lifestyle subscription box for both men and women. Each box will contain between 6 and 9 high-quality products revolving around health & fitness, and everyday lifestyle and tech essentials. Each box is curated around the season. The box is $159 for the quarter, with free shipping in the US ($45 to Canada). For 2021, this subscription box made our reader's choice lists for best subscription box for women, best subscription box for men, and best premium subscription box!
What did you think of Breo Box?