Some tweens love to read, some tweens love to eat, but most of the time they just want to do both! beTWEEN the Bookends January 2022 was themed Hungry for a Good Book and has three books plus seven food-themed lifestyle items specially curated for tweens.
DEAL: Get 15% off on your first month on any subscription plans! Use coupon code HELLO15.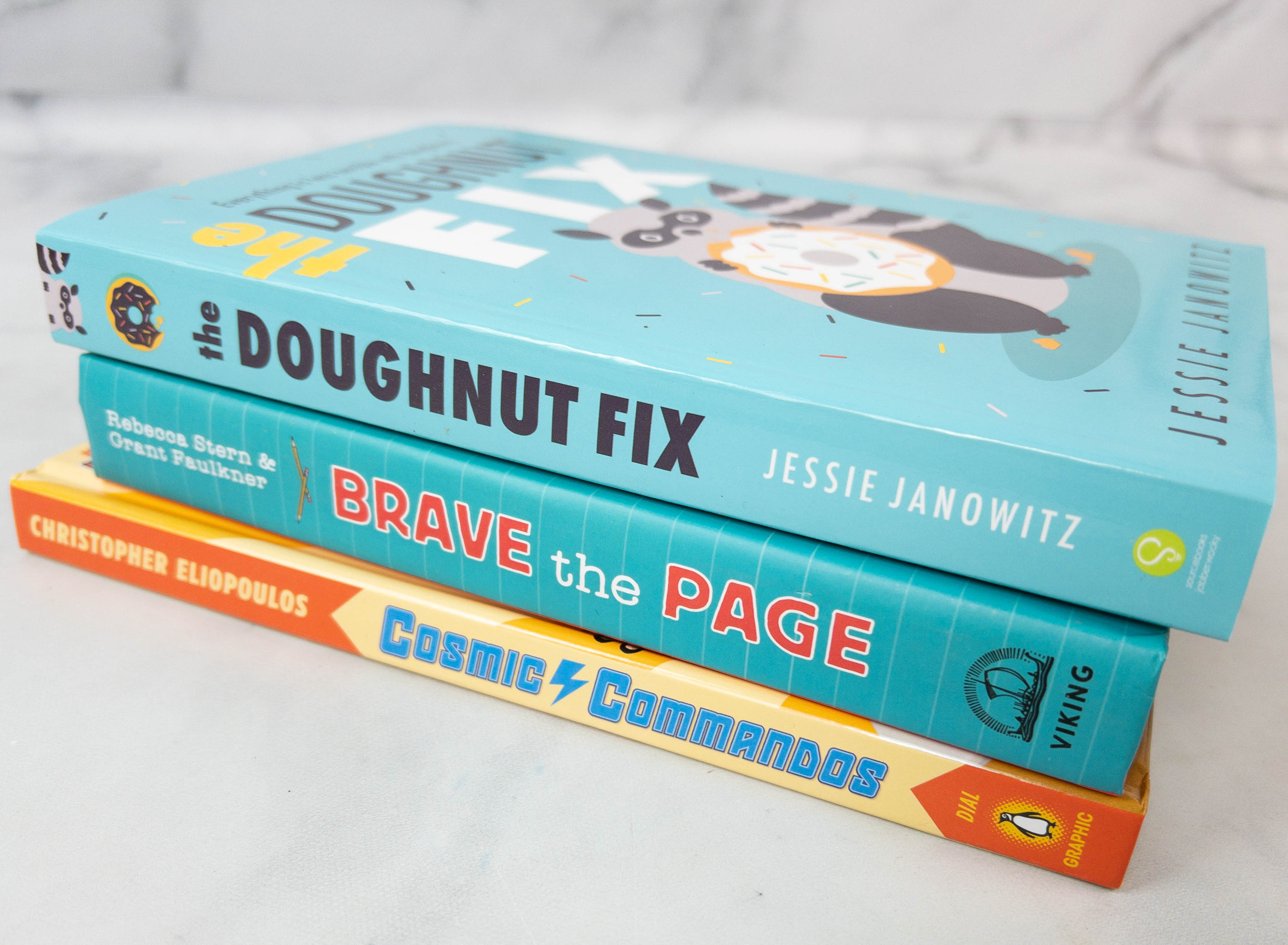 beTWEEN the Bookends curated three books this month!
The Doughnut Fix by Jessie Janowitz ($6.99) This book is about 12-year-old Tristan, who was satisfied in his life because he can make a perfect chocolate chip cookie. Until one day, his parents decided to move to a different town and suddenly, everything just doesn't feel the same.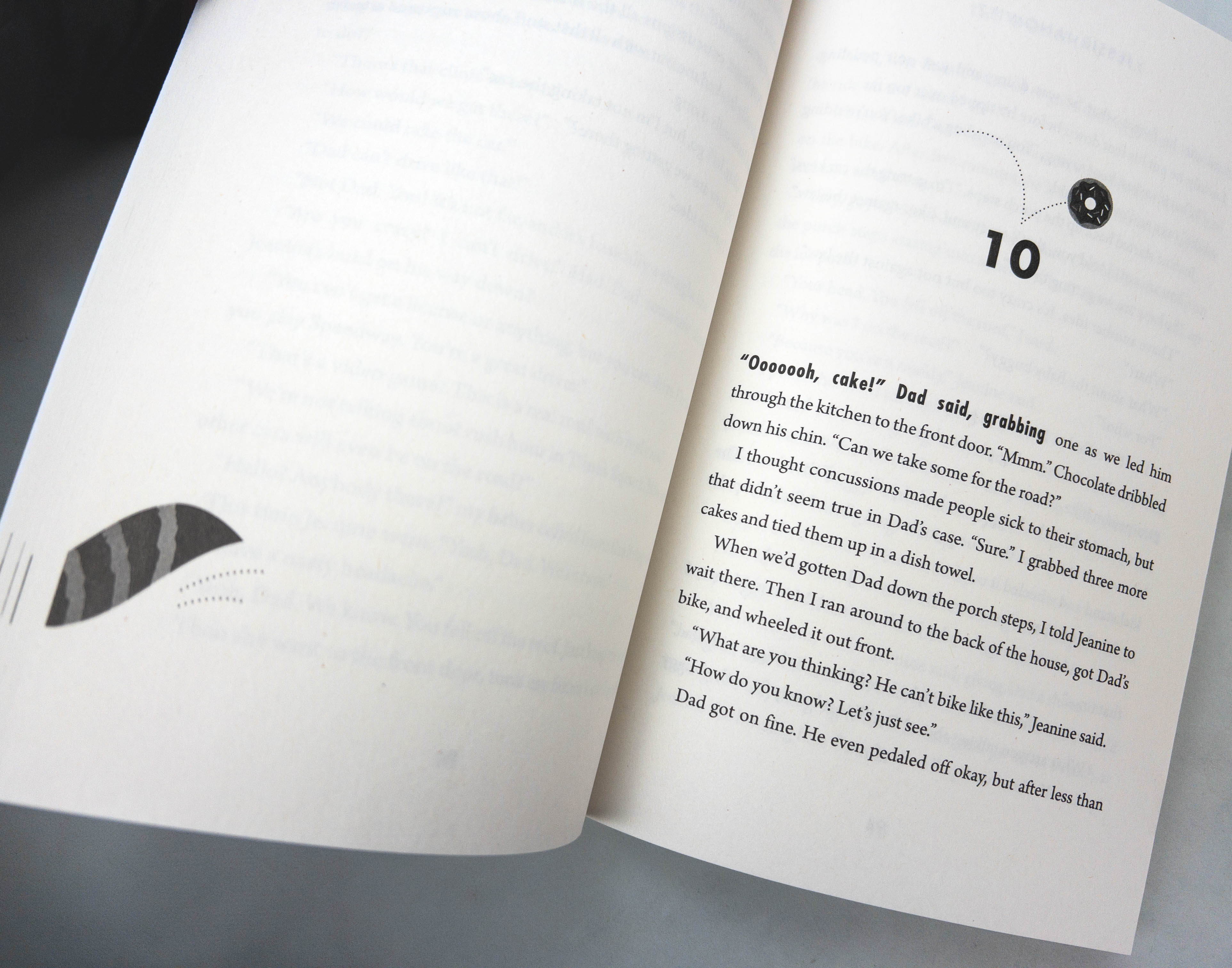 It's fast-paced, witty, and fun to read but it also touches on the importance of perseverance. The story is very relatable, especially for kids who have experienced moving to a different place and had a hard time. The protagonist is inspiring as well with his earnestness and commitment to do the things that he loves. This book is also perfect for tweens who have a growing passion for baking and entrepreneurship!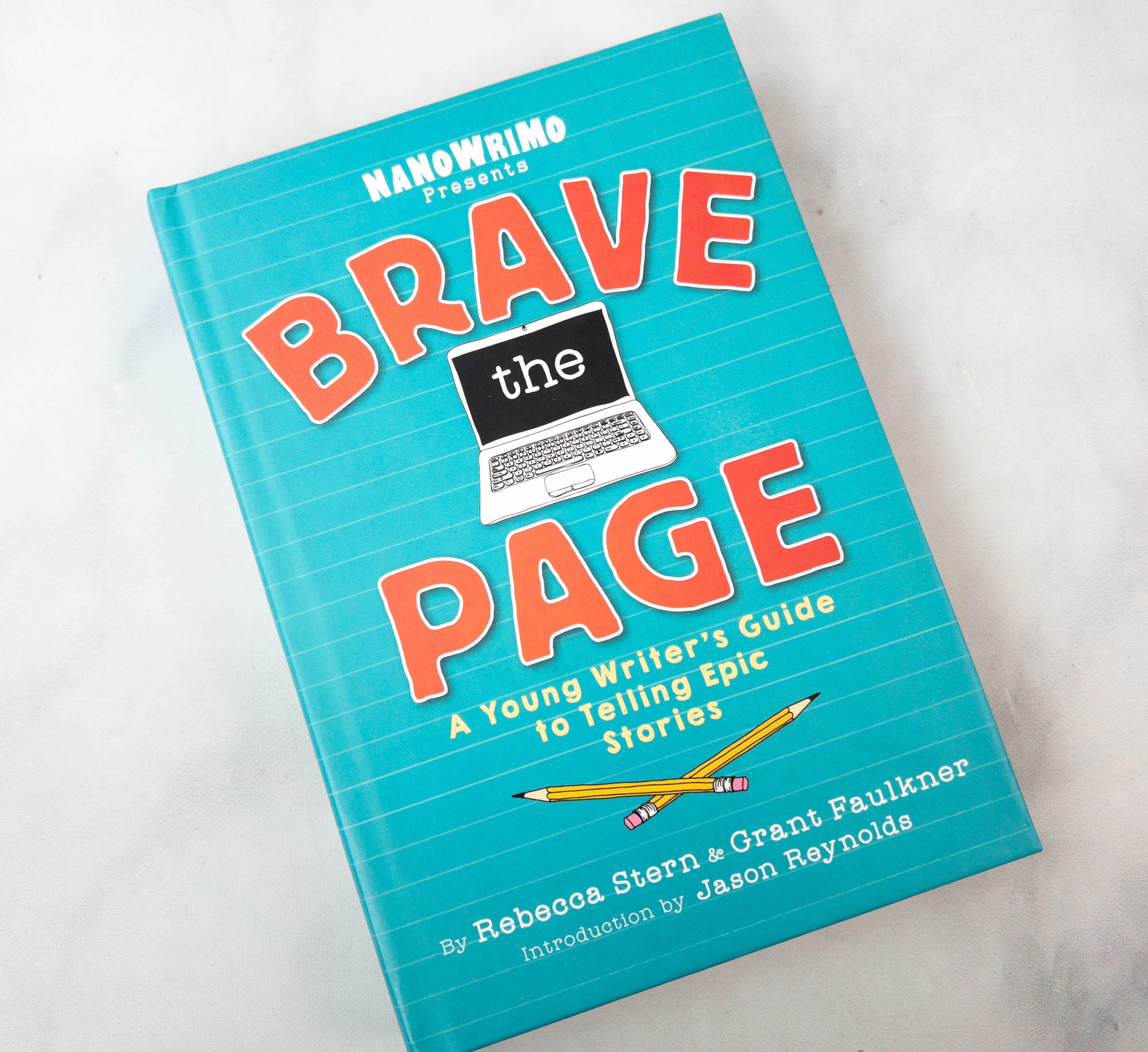 Brave the Page by Rebecca Stern & Grant Faulkner ($12.84) For creative tweens who love writing, this how-to guide discusses all the elements and basics of writing in a fun and engaging way. It's a great help for young writers who want to embark on creative projects for the new year! This is actually one of my daughter's favorite books, and I recently returned it to the library. She beamed when she saw it was in the box!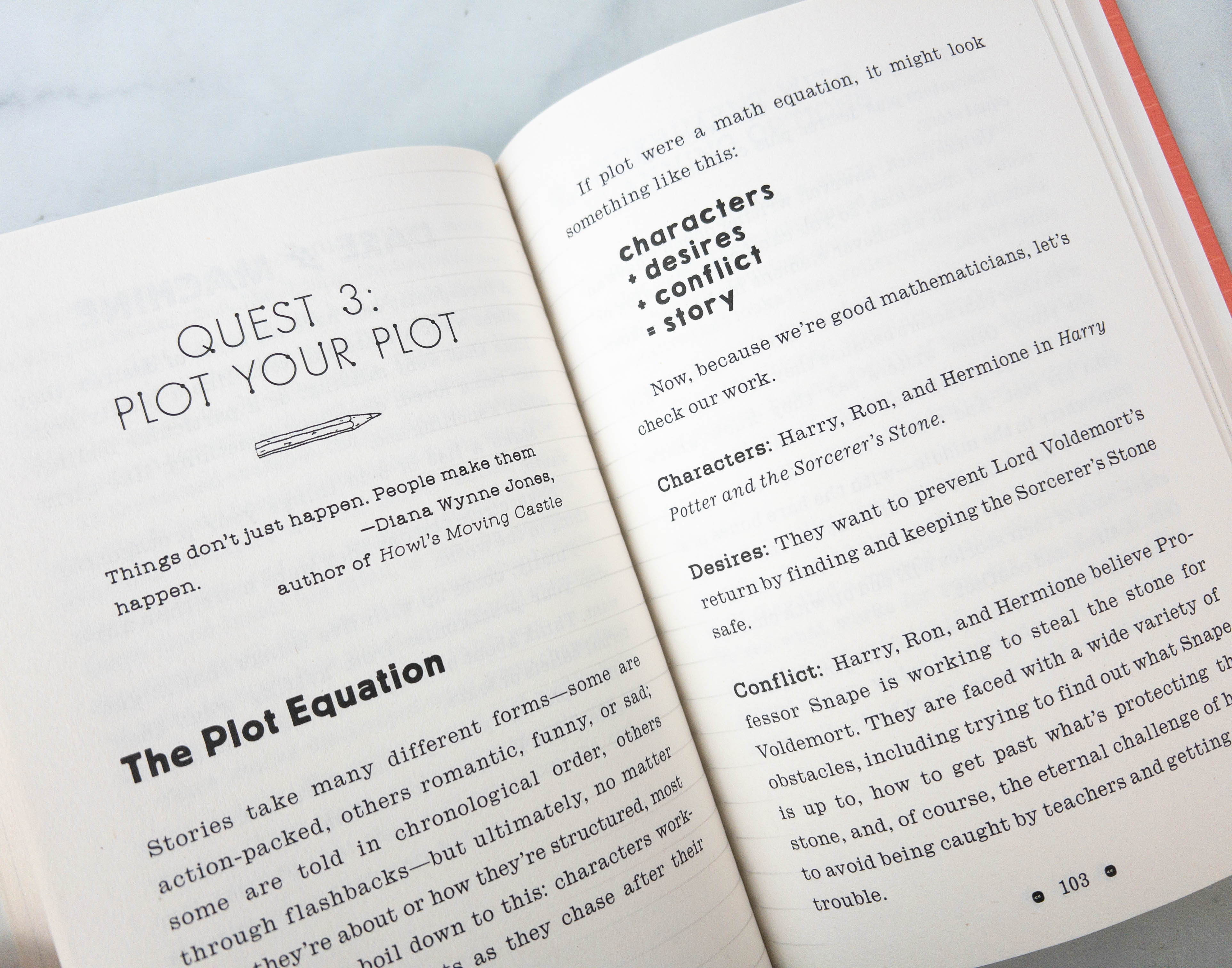 Aside from the technicalities of writing, this book also guides kids to set their goals as well as ways to achieve those goals. There are chapters for characters, plot-setting, pep talks from popular authors like John Green, Marissa Meyer, and many more. It's a great book, and super inspiring!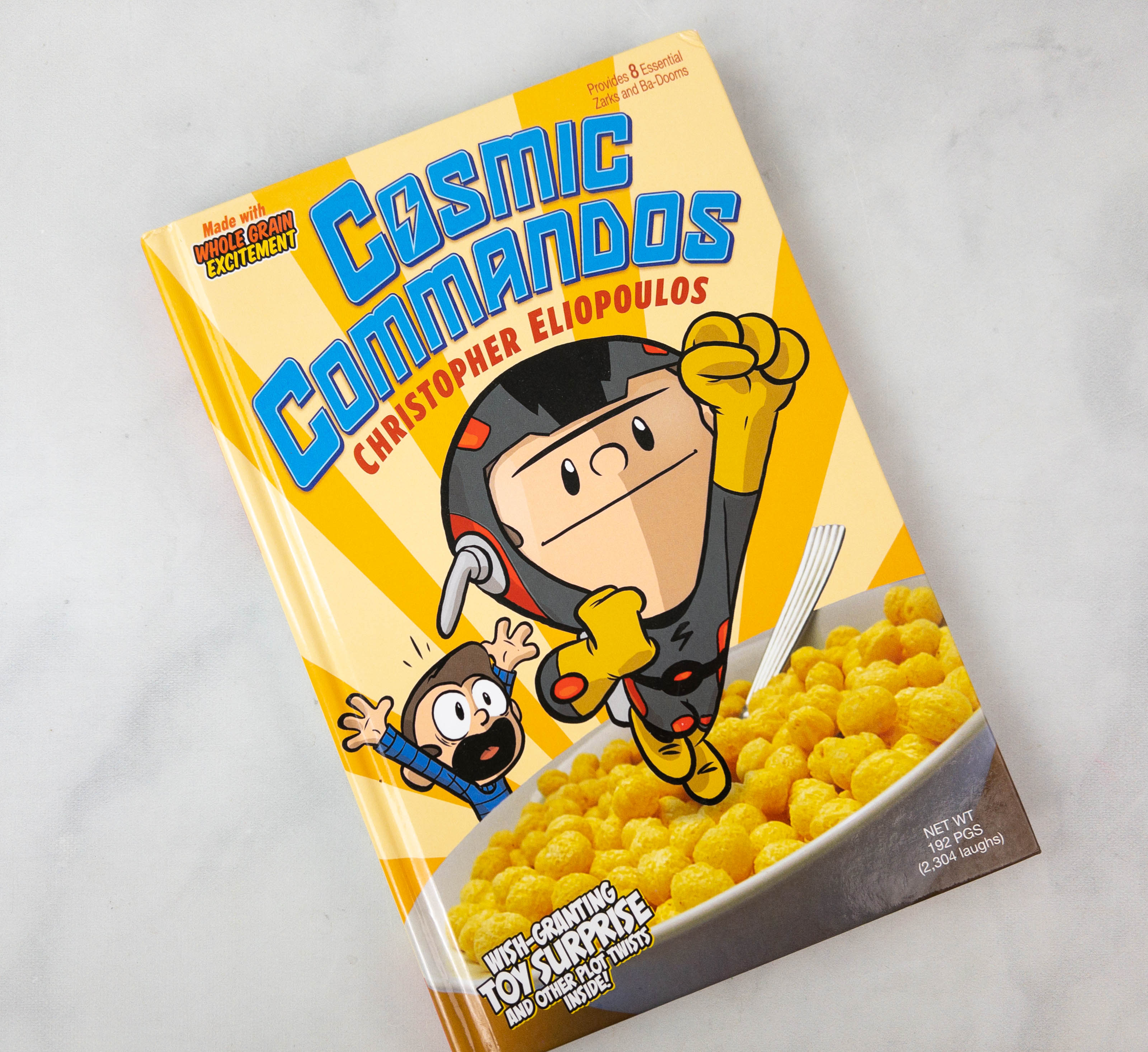 Cosmic Commandos by Christopher Eliopoulos ($12.20) The last book is an adventure novel, and it makes a great read for anyone who loves video games and superheroes. The story centers around twins, Jeremy and Justin, who are very different from each other.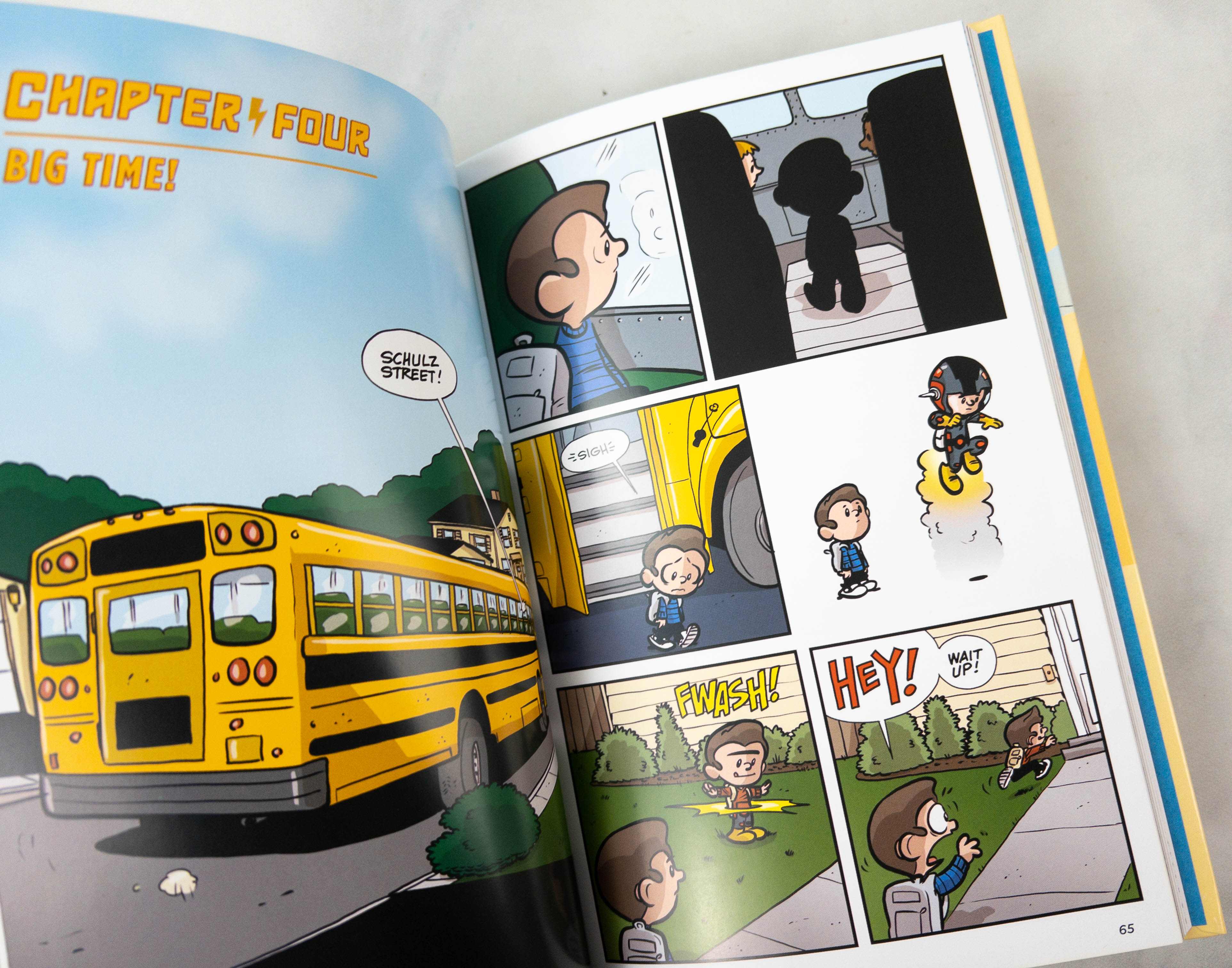 This graphic novel is entertaining, and the art is cute and bright. Also, can we talk about the clever book cover? It looks like a box of cereal and my kids think it's cool!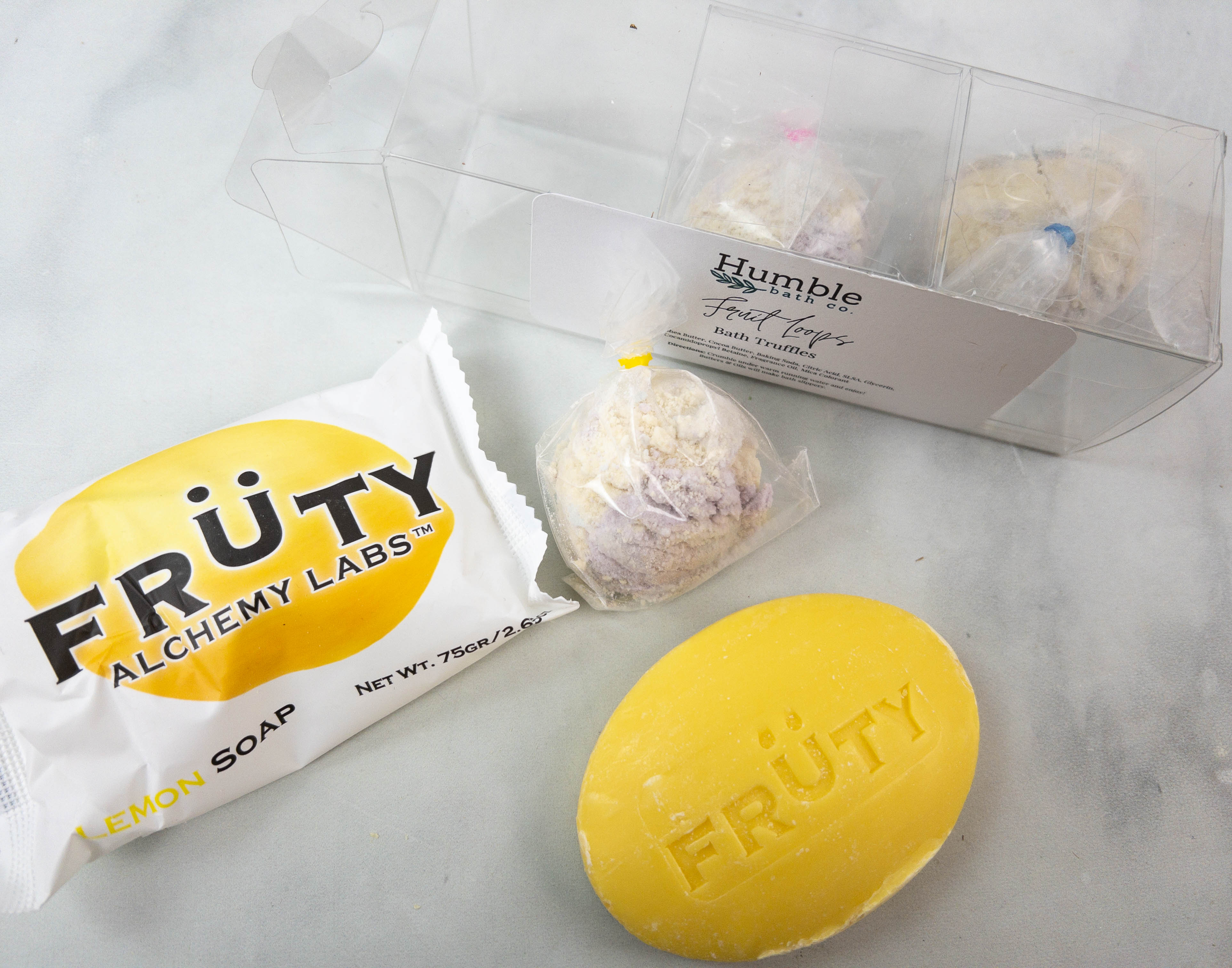 Now, we'll be looking at the lifestyle items included in the box!
Fruit Scented Soap Bar. This lemon-scented soap bar smells refreshing, like freshly squeezed lemons! It creates a rich lather and also leaves the skin feeling fresh and smooth. The color is also lovely, it stands out on our soap dish!
Humble Bath Co. Bath Truffles. For bath time, they included fruity loops-inspired bath truffles loaded with shea and cocoa butter that make the skin luxuriously soft. Tweens can level up their bath experience with this smaller version of bath bombs. The bath truffles smell a bit sweet as well!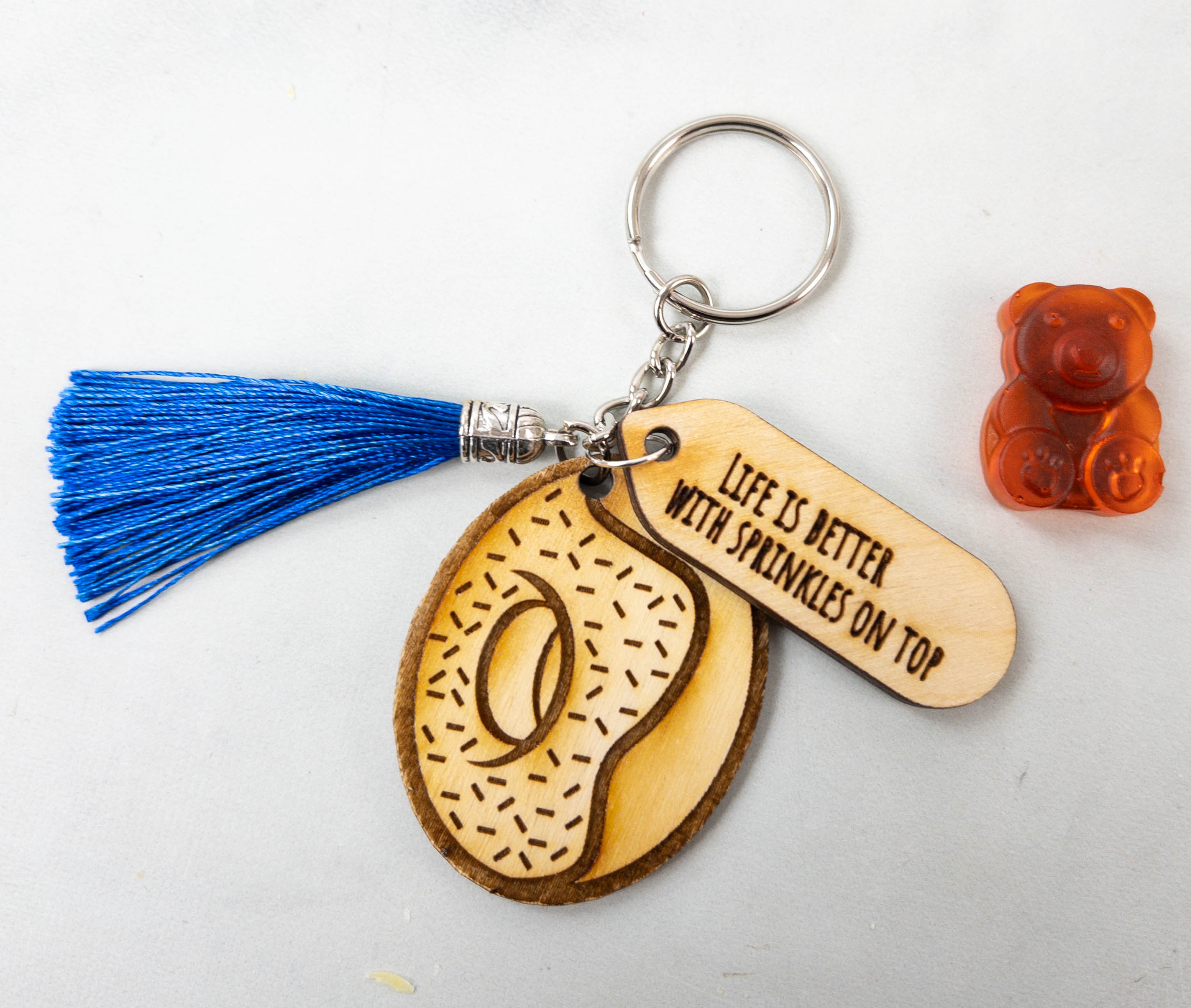 Grace James Co Donut Keychain. Also included in the box is a cute donut keychain, so tweens can carry their keys, flash drive, and other important items with ease. There's also a message engraved that says "Life is better with sprinkles on top"!
Tumblin' with the Boyds Gummy Bear Magnet. To match the keychain is an adorable gummy bear magnet that can be used to hold things on your fridge or filing cabinet. Just to remind you though, they look like delicious candy treats but they are not edible!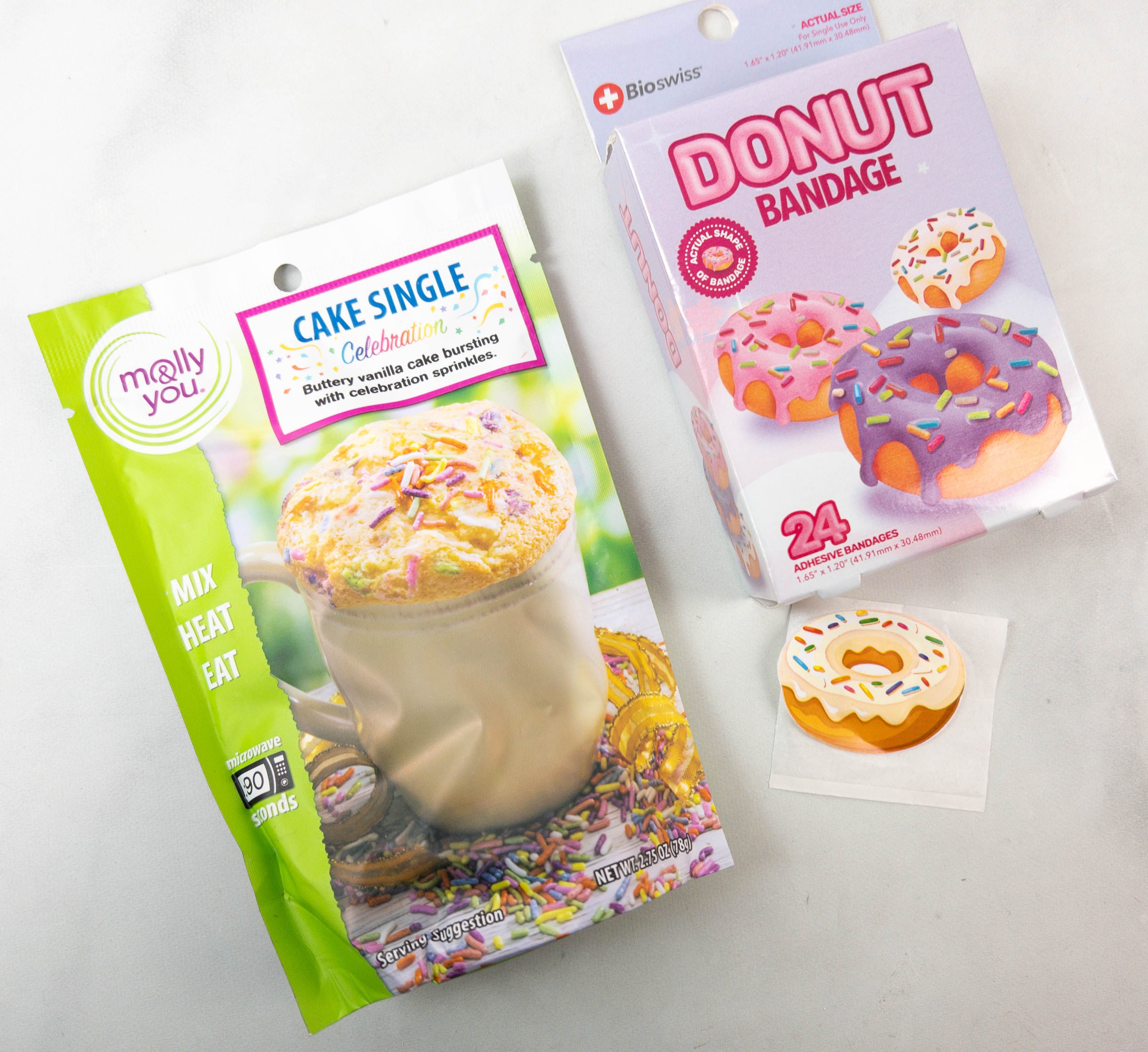 Donut Bandages. These cute bandages are long-lasting, breathable, and have a non-stick pad in the center. They are donut-shaped and they're also colorful, so they are fun to use. There are 24 donut bandages in the small box, enough to stock up your medicine cabinet or bring on the go.
Mug Cake Mix. A good book plus a buttery vanilla cake? It's the perfect combination! With this cake mix, tweens can easily make a delicious mug cake at home. Just put the contents of the mix in a mug, add water, stir, and put in the microwave!
Kraftmir Bookish Coaster Set. To complete the curated items in this month's theme, here's a couple of coasters that can be used for hot and cold drinks. Engraved on them is an inspiring quote from Roald Dahl, a good reminder that you have your own unique strengths.
It's such a fun idea to incorporate food and books into one theme! One of the books features a character who is into baking, while another book showcases a cover design that looks like a cereal box. They even included a how-to guide for young writers, which is my daughter's favorite from this box. The food-themed items were also a hit because they're cute and useful. There are bath items and accessories, plus a yummy mug cake mix for snack time!
beTWEEN the Bookends subscription service is such a fun experience from receiving the curated items to actually using them.
Monthly boxes also include a card with the theme in it. Here's a look: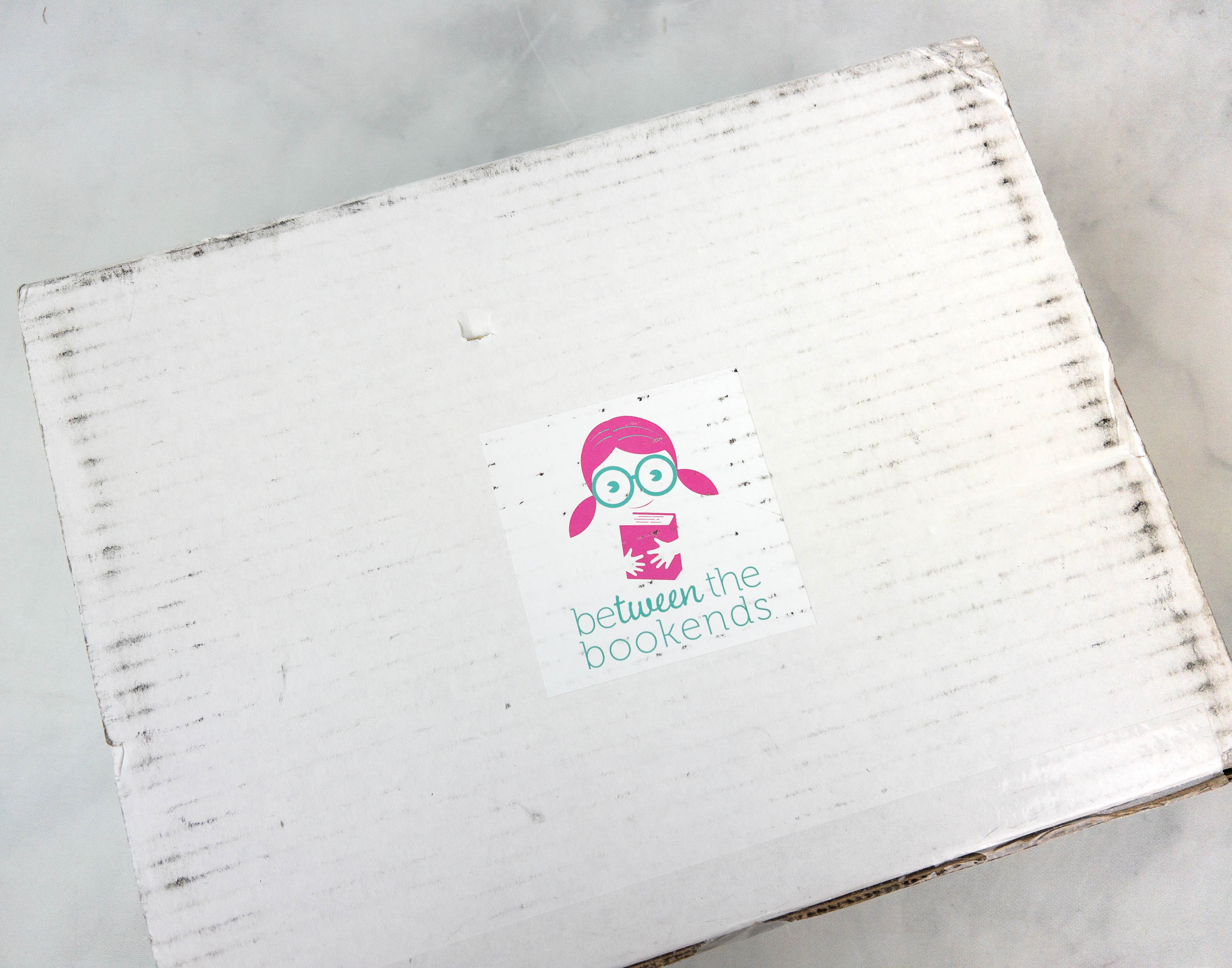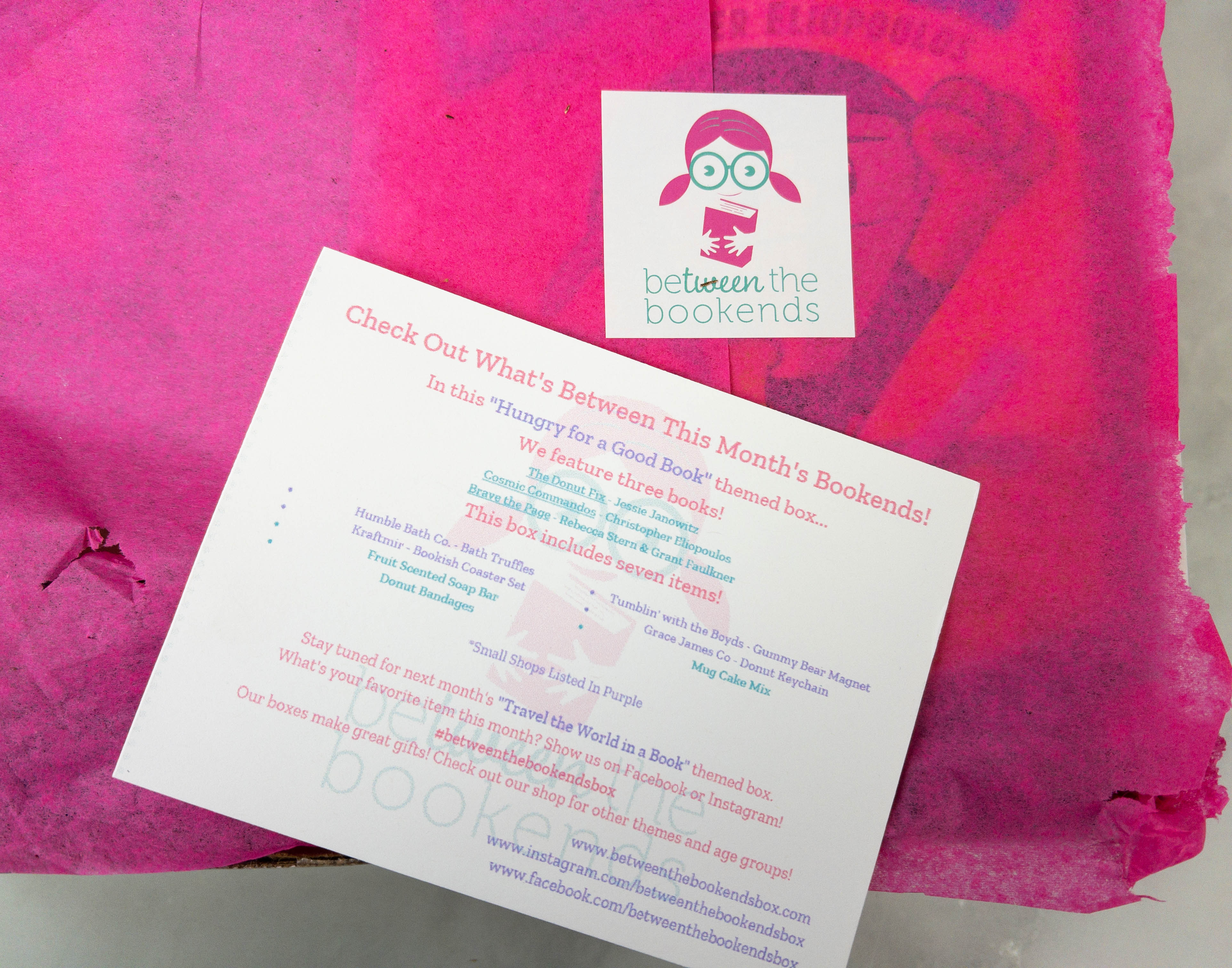 beTWEEN the Bookends is a monthly book and lifestyle box for tweens. There are 5 subscriptions available – the Tween Box for kids age 9-13 ($44.99) that includes 2-3 books plus 6-8 age-appropriate beauty and lifestyle items, the Mini Box ($29.99) that includes 1 book and 3-4 beauty and lifestyle items, the Early Readers Box for kids age 6-8 ($44.99) that comes with 2-3 books plus 6-8 age-appropriate beauty and lifestyle items, the Read to Me Box that comes with 2-3 picture + activity books plus 6-8 lifestyle items, the Just the Books Box ($19.99), and the Just the Stuff Box ($29.99). Shipping is FREE to the US, and $15 to Canada. This subscription box is curated by Jillian, who came up with the idea of a book subscription for tweens when she was 12. She created the box in hopes to keep girls reading for fun!
They also now offer Gender Neutral Boxes for each age group. These boxes are $37.50 each, and they will include all books from the full-size boxes, along with 3-5 of the same items (but no jewelry or beauty items). Boxes will be wrapped in green tissue paper and sealed with the alternate logo.
What do you think of the beTWEEN the Bookends box?