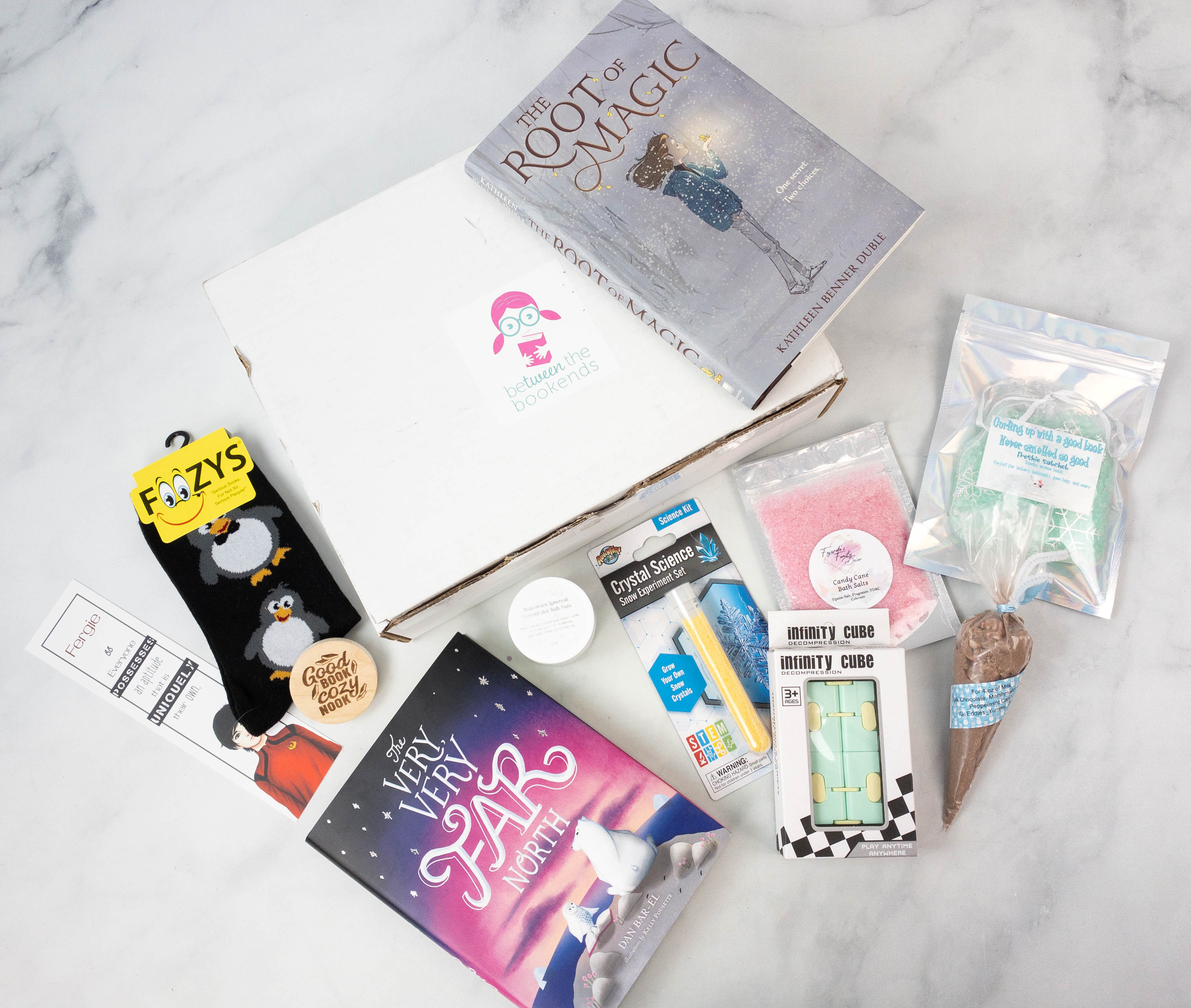 Receiving age-appropriate books with fun bookish items is a joy to the heart of young readers! beTWEEN the Bookends December 2021 is WINTER-themed, and it includes two engaging books to read, as well as eight more items that'll make reading more enjoyable to the core! This is a review of Tween Box for ages 9-13.
DEAL: Get 15% off on your first month on any subscription plans! Use coupon code HELLO15.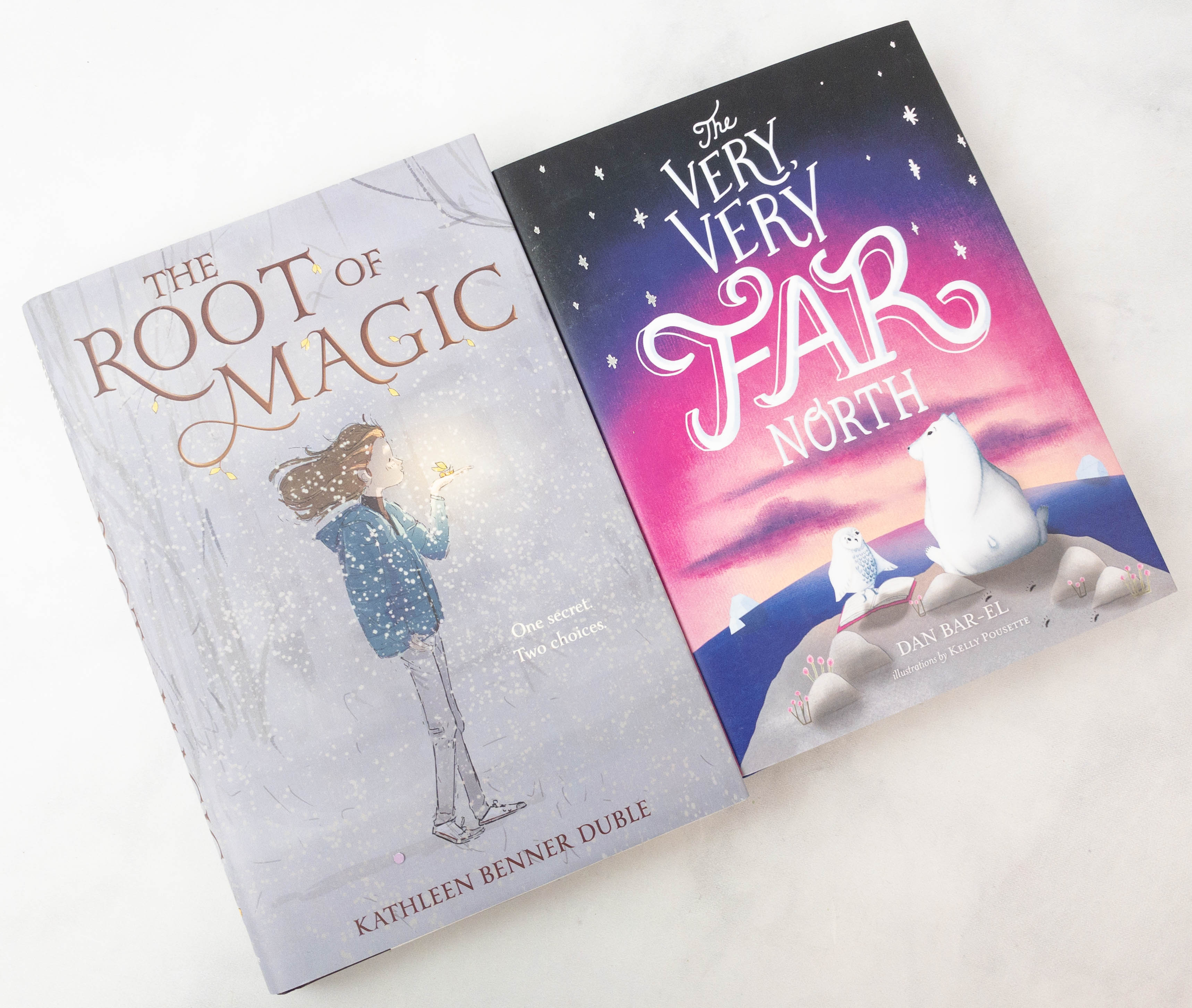 Here are the two books we received this month:
The Root of Magic by Kathleen Benner Duble ($12.95) This book is part mystery, part fantasy! It's about the story of Willow and her quest for the unknown, something that's suitable for tweens and will draw the interest of adults as well. It opens the reader's eyes to the wonders of magic, as well as love and acceptance.
The Very Very Far North by Dan Bar-El ($7.99) An animal-centric story like this one easily captures the hearts of young readers. Duane, the main character of the story, befriends all of the animals he meets. It's well-written and has a gentle sense of humor. This picture book is about more than just friendship, it's also about treating others with respect and accepting differences.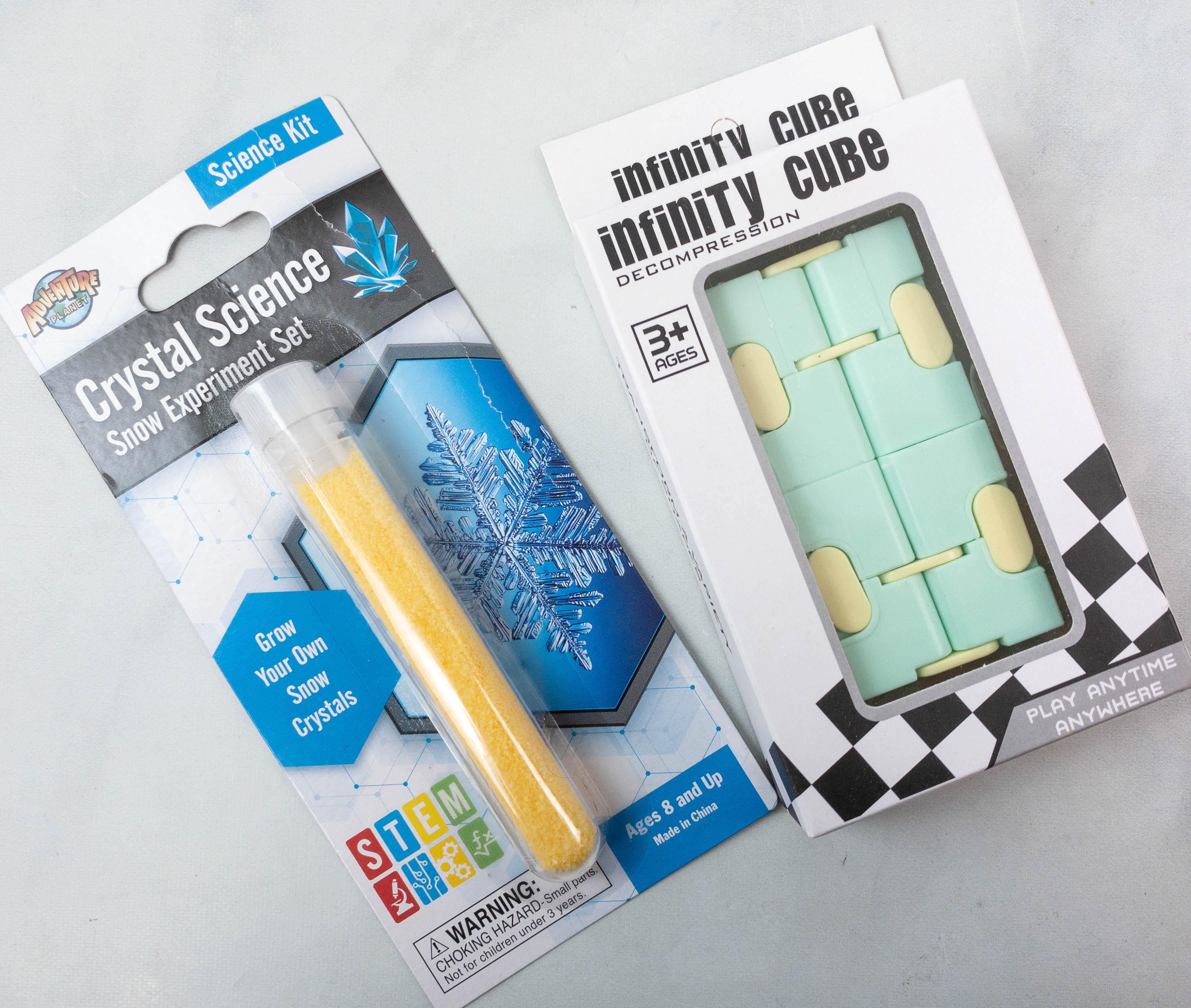 Next up are the lifestyle items, which can help tweens get excited about reading, give them extra fun, or simply help tweens relax!
Growing Snow Experiment Kit. My daughter loved this science experiment! With this STEM kit, tweens can enjoy snow any time they want. The one we received is yellow, and it's safe and easy to use. It's also cool to the touch, just like how real snow is!
Infinity Cube. This infinity cube is a never-ending loop! It's a fidget toy that helps relieve stress and anxiety. Its smooth surface and round corners make it kid-friendly. Flipping and folding the cubes infinitely also helps finger and hand dexterity.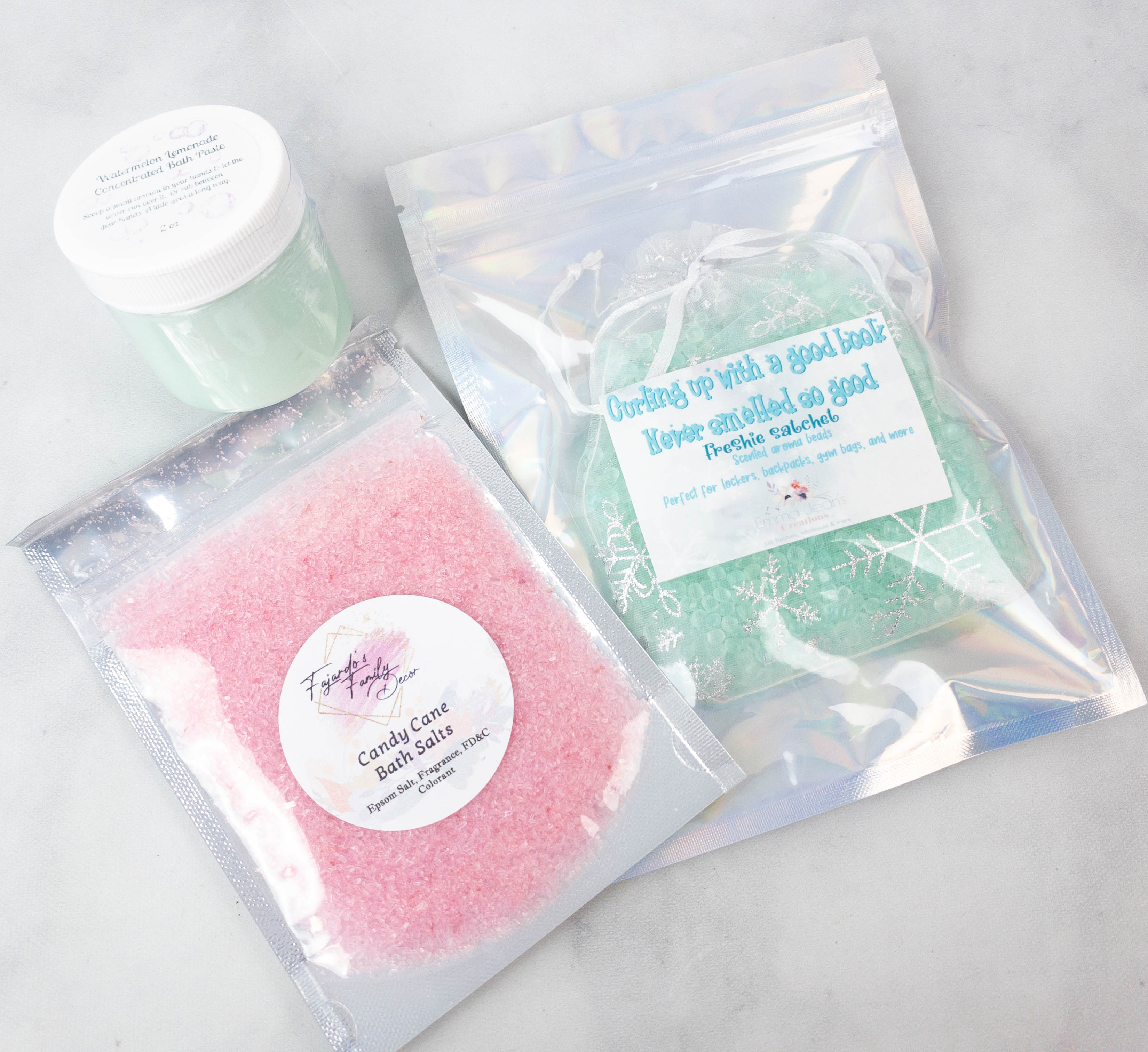 Bath Paste. For a refreshingly clean bath, they sent a bath paste with scent notes of fruity watermelon and tangy lemon. Because it's concentrated, all the kids need to do is scoop a small amount and relax in an aromatic bath!
Fajardo's Family Decor Candy Cane Bath Salts. Soaking in the tub while reading a book could be a relaxing activity even for tweens, and this pack of bath salts is perfect for that! The peppermint scent of this bath salt is just so soothing. It also contains Epsom salt, which is known to help alleviate stress.
Emma Jean Creations Freshie Sachet. This sachet delivers a great scent to any of your belongings! Made with high-quality aroma beads, you can put them in lockers, closets, gym bags, and anywhere else you might need to neutralize odor. The scent is refreshing, and it's long-lasting as well!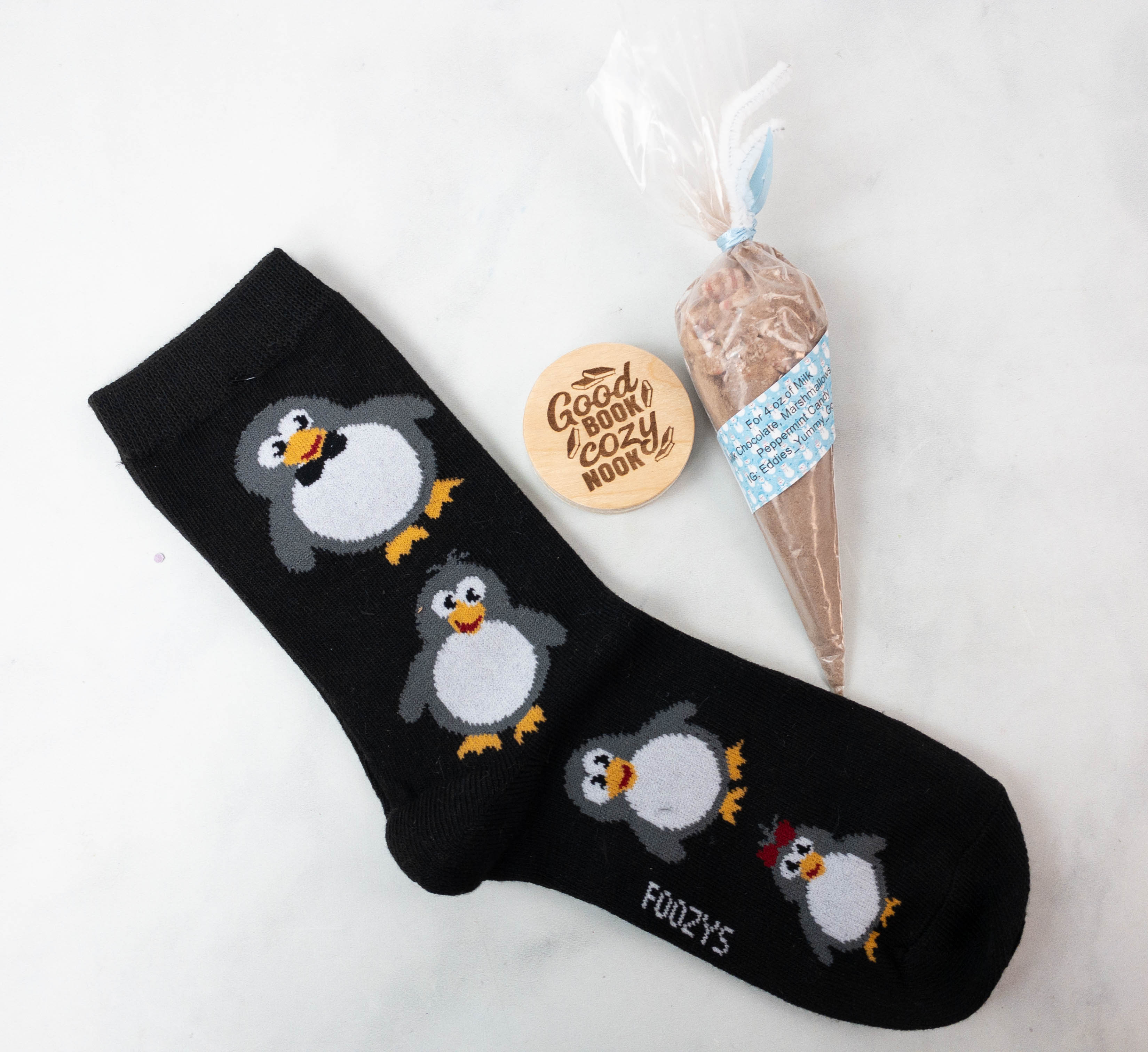 Kraftmire Bookish Magnet. It's a round bookish magnet made of wood, and I love how simple it looks. My daughter decided to stick it on the fridge. There is a text that reads, "Good Book, Cozy Nook".
Eddie's Yummy Goodies Peppermint Hot Mocha. A good book paired with a hot beverage? It's pure heaven! Delivering more winter feels, this hot mocha mix is creamy and indulgent, with bits of peppermint candy and marshmallows. All you have to do is add hot milk!
Penguin Socks. To complete the curation, there's a pair of fuzzy socks! They are soft, cozy, and really cute because of the penguin designs. The socks have a snug fit, so they don't easily slip down.
The whole December box is brimming with fun! There are feel-good items included, like the bath paste and bath salts, plus bookish goodies. My daughter enjoyed reading both books as well. She was enthralled by the stories and read them even until bedtime. If you're looking for a fun subscription that encourages tweens to read and also comes with extra goodies, you came to the right place – Between The Bookends is exactly that!
Monthly boxes also include a card with the theme in it. Here's a look: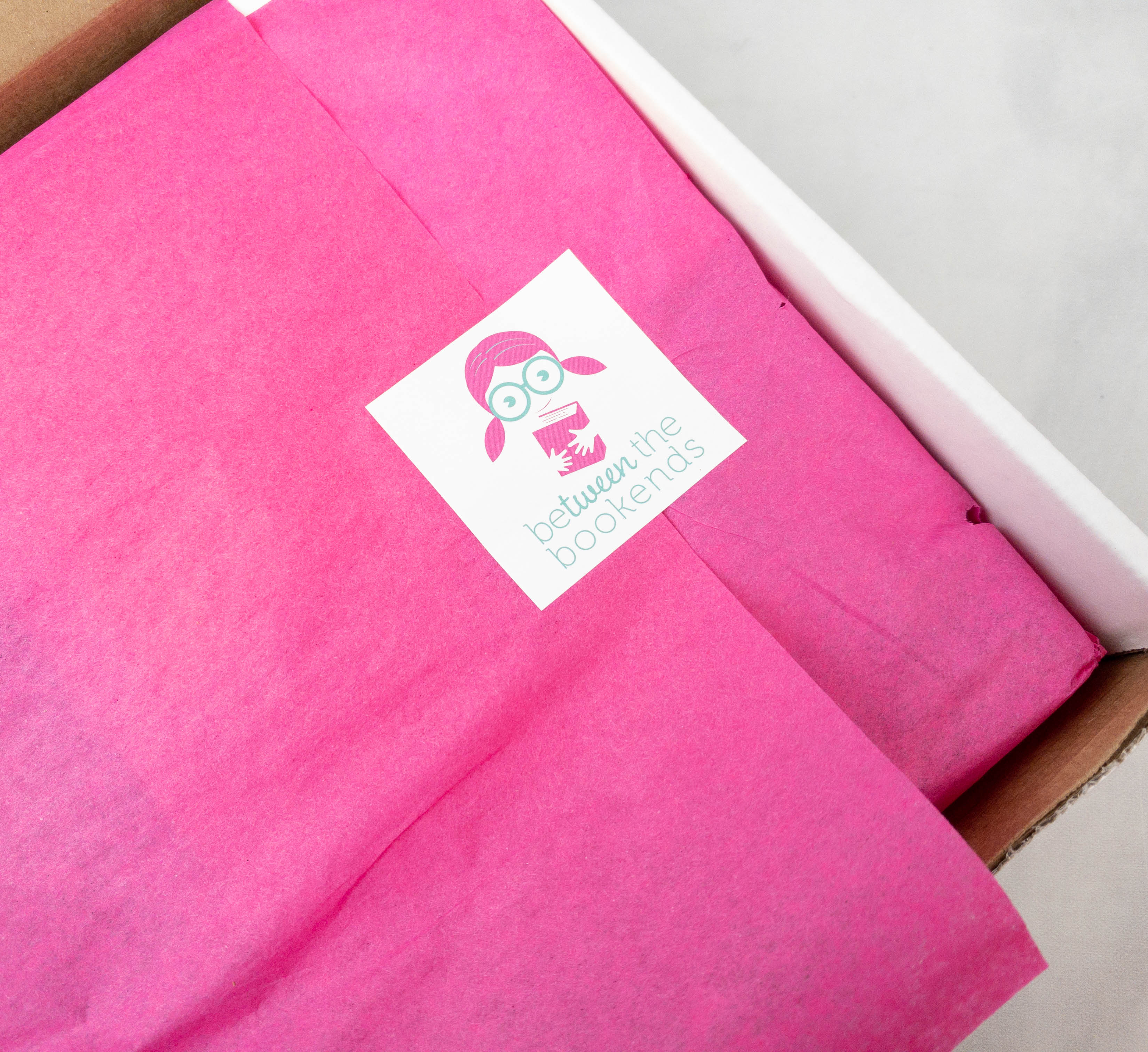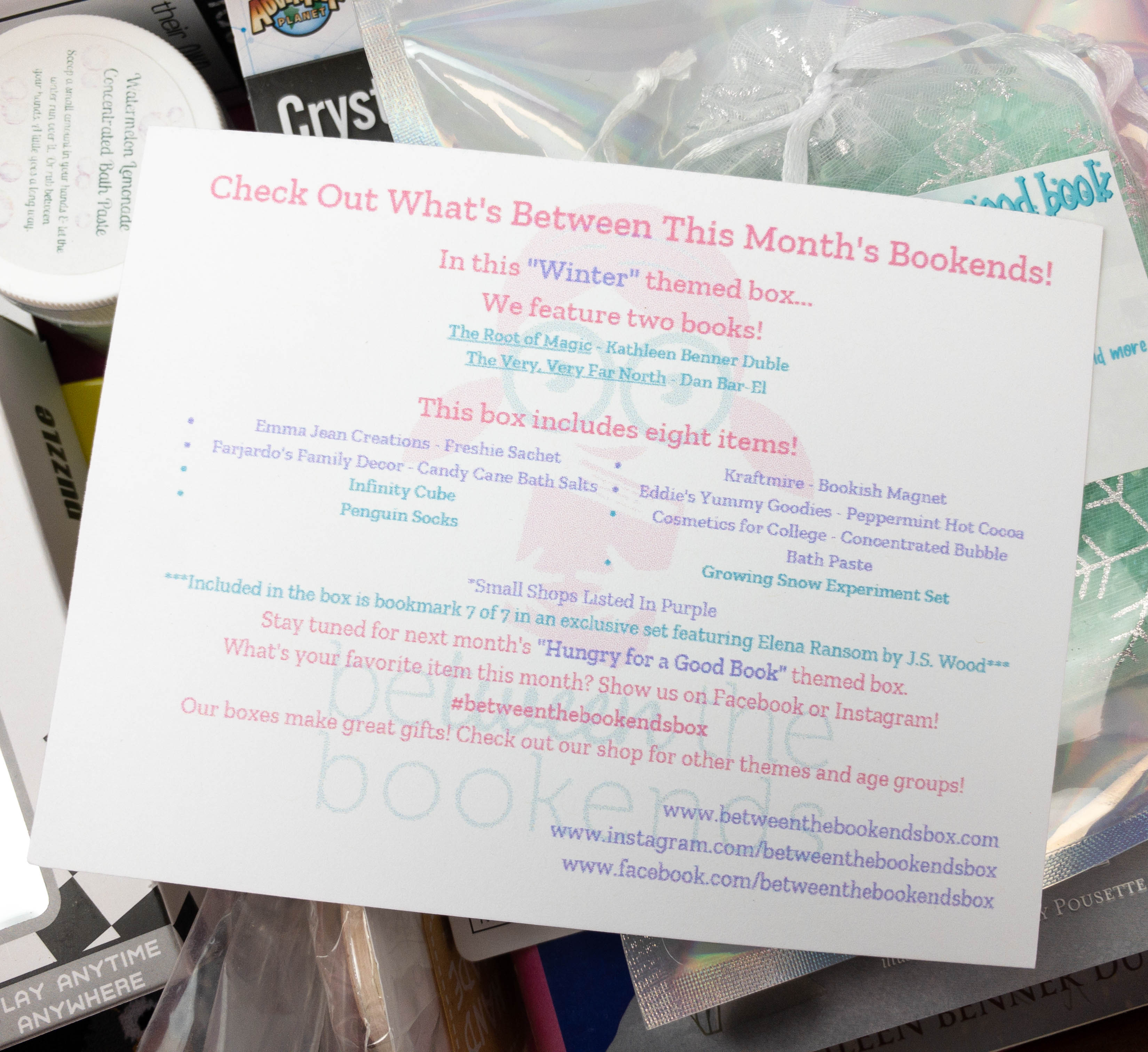 beTWEEN the Bookends is a monthly book and lifestyle box for tweens. There are 5 subscriptions available – the Tween Box for kids age 9-13 ($44.99) that includes 2-3 books plus 6-8 age-appropriate beauty and lifestyle items, the Mini Box ($29.99) that includes 1 book and 3-4 beauty and lifestyle items, the Early Readers Box for kids age 6-8 ($44.99) that comes with 2-3 books plus 6-8 age-appropriate beauty and lifestyle items, the Read to Me Box that comes with 2-3 picture + activity books plus 6-8 lifestyle items, the Just the Books Box ($19.99), and the Just the Stuff Box ($29.99). Shipping is FREE to the US, and $15 to Canada. This subscription box is curated by Jillian, who came up with the idea of a book subscription for tweens when she was 12. She created the box in hopes to keep girls reading for fun!
They also now offer Gender Neutral Boxes for each age group. These boxes are $37.50 each, and they will include all books from the full-size boxes, along with 3-5 of the same items (but no jewelry or beauty items). Boxes will be wrapped in green tissue paper and sealed with the alternate logo.
What do you think of the beTWEEN the Bookends box?