Want the very best deals on the very best subscriptions and boxes? They're right here!
Whether it's a promo code, free bonus item, or coupon, we are always on the hunt for a great deal for you to try out a new favorite subscription! Whether you're looking for kids' boxes, fashion finds, beauty products, fine wines, delectable snacks, lifestyle items, or home decor, we have the best deals to spice up your subscription experience!
So grab the best deals, promo codes, free bonus items, and discount offers and take advantage of them to save more bucks and time! It's your pass to some great goodies and experiences!
Still want more? Check out the newest subscription box deals!
---
The super amazing ButcherBox FREE wings for life deal BACK for TODAY ONLY! Order now so you've got them in time for the game, and keep reading for how we make these!
ButcherBox is giving away 3 pounds of Free Wings for the life of your subscription! No coupon needed - just use this link to activate the offer! ENDS TONIGHT!
Check out all our ButcherBox reviews to find out more about one of our favorite subscription boxes! When you sign up with the Cyber Monday special you can choose 4 curated box options or a custom box in two sizes – classic, or the big box!
---
Allure Beauty Box has an amazing new sale to start a subscription and to grab your first box for just $13!
Sign up for Allure Beauty Box and save 40% off your first box when you check out with coupon code BEAUTYBFF. This deal is even sweeter, because new members will also get a FREE Kaja Beauty Bento Bouncy Eyeshadow Trio in Chocolate Dahlia (full size)! This deal is valid on the monthly plan.
Get the Allure Beauty Box deal!
---
Hello Fresh has an absolutely amazing end of the year sale on their delicious and easy meal kit delivery service!
For a 2-person 4-recipe plan: Get $48 off your first box including free shipping, $31 off your second box, $19 savings on your third box, and $18 off your third, fourth, and fifth boxes  - up to $152 savings! No coupon code required, when you use this link!  
---
Doggy breath getting you down? Does your pup have a phobia about brushing teeth? BarkBright Dental has a new deal for clean teeth fun: Bright brushes your pet's teeth for you!  They think it's just a delicious chew, but this vet-recommended tooth-cleaning experience is really a complete dental care system for dogs.  The chew scrapes teeth while the toothpaste's 3 active enzymes break down particles and scrub away bacteria.
When you sign up for BarkBright, you'll get a FREE Extra Month ($35 value) with a 6- or 12-month subscription! Just use this link to subscribe - no coupon code needed!
Get FREE Extra Month at BarkBright!
BarkBright Dental is a monthly dog dental subscription box that delivers unique and specially formulated toothpaste and dental chews straight to your doorstep. If in any case their toothpaste and treats don't meet your dog's needs, then they'll be sending their own man to work with you and find out the exact right bite for your pups! See our full BarkBright review to find out more about what comes inside:
---
Noggin kids learning app from Nick Jr. has a great deal to get you started with an edutainment subscription every preschooler wants! Designed for kids age 2+, Noggin helps kids learn math, science, music, in a fun and entertaining way, by featuring Nick Jr characters that kids know and love, like Peppa Pig, PAW Patrol pups, and more!
Get 30 days FREE Noggin subscription trial + get your first 3 months for just $3.99 per month! Use this link to sign up, no  coupon needed.
---

Menlo Club's men's clothing subscription has a new Valentine's Day Sale - get your first package for only $20!
Get your first package for just $20 (valued $175) including a Flannel Button Down, Crewneck, and Work Chinos (colors vary)! Just use this link and use the coupon code VDAYGIFT at checkout. Ends 2/14.
---
---
The Farmer's Dog, a fresh dog food subscription service, has a great deal for you and your pup! Say hello to human-grade ingredients in easy to manage eco-friendly packaging with simple, science-driven recipes that are great for your dog!
Save 50% off your first purchase! No coupon code needed, just use this link to sign up!
Like you, we love our pets and care about their health. That's why we created The Farmer's Dog — a service that delivers balanced, freshly made pet food with simple recipes, guided by science, and driven by love.
Get 50% off at The Farmer's Dog!
The Farmer's Dog is a dog food subscription service. They deliver balanced, freshly made pet food with simple recipes guided by science – their meals are created by board-certified ACVN veterinarian nutritionists. Plans start at $2/day and include free shipping. Each dog is different, so full-meal pricing will depend on a variety of factors — age, weight, activity, and more.
---
Scent Box is a great and fun way to try out new designer fragrances each month. They're currently offering 50% off your first box! Use coupon code SCENT50.
Scent Box is a unique designer fragrance subscription box service. Every month consumers can choose from over 850 fragrances and get them delivered right to their door! Save money and discover new scents on your terms with Scent Box!
Your first month of a premium subscription will be ONLY $9.98! Standard subscription? $7.48!
Want to try Burberry and Cartier? Pop celeb fragrances like Ariana Grande and Nicki Minaj? Gourmands like Comptoir Sud Pacifique? Match your fragrances to what suits you and build your fragrance library, one month at a time!
---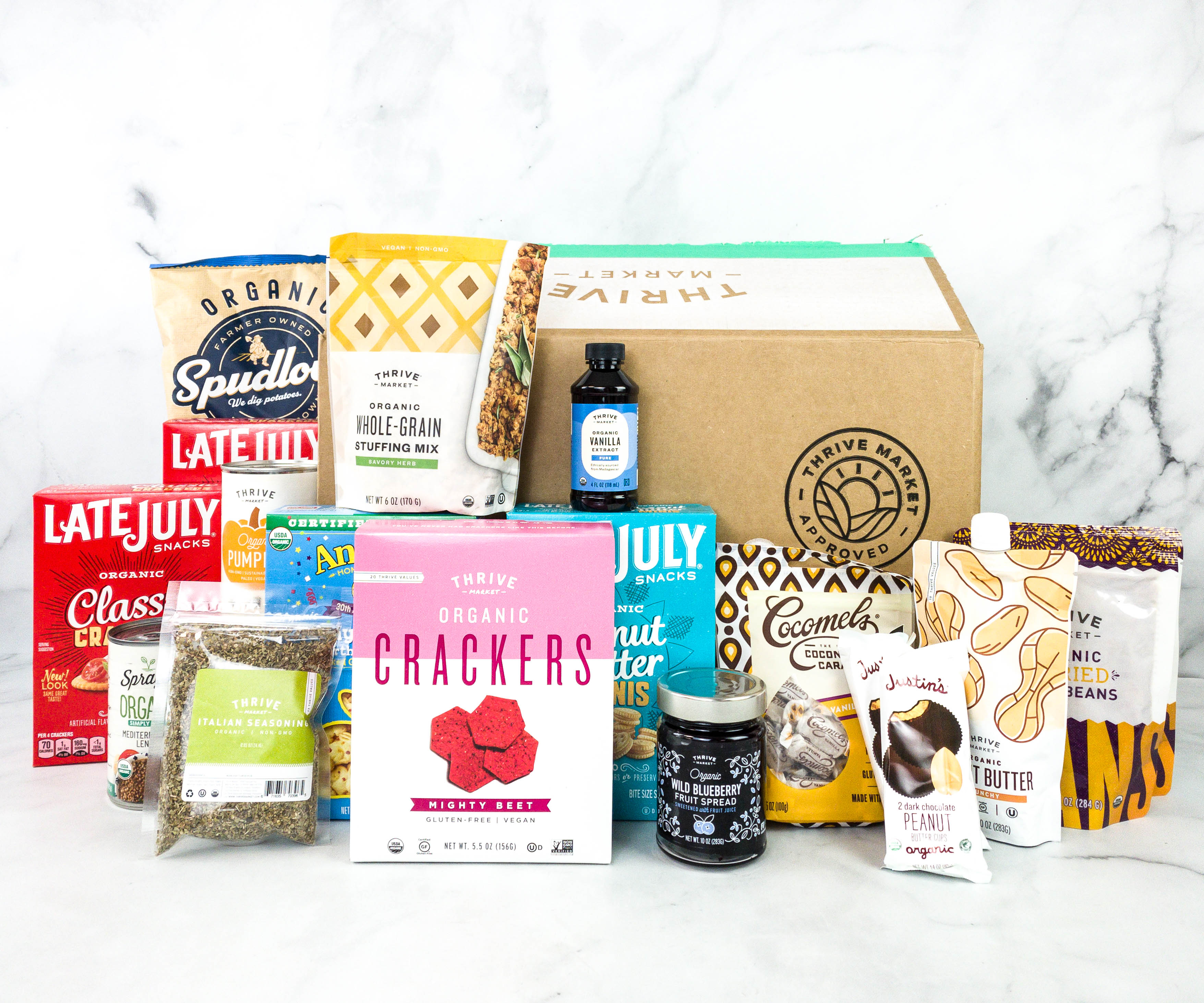 Thrive Market has a new coupon to try out their shopping membership that makes healthy living easy! With a Thrive Market membership, you can buy healthy food from top-selling, organic brands at wholesale prices. That includes items that are great for special diets, like paleo and keto, vegan and raw! Whether it's everyday cooking basics, healthy snacks, or special and gourmet goodies, they have everything you need to improve your healthy grocery shopping habits.
Get 40% off your first order, plus, get a FREE gift when you sign up for an annual Thrive Market membership! Use this link to checkout - no coupon needed. Gift offers may vary.
---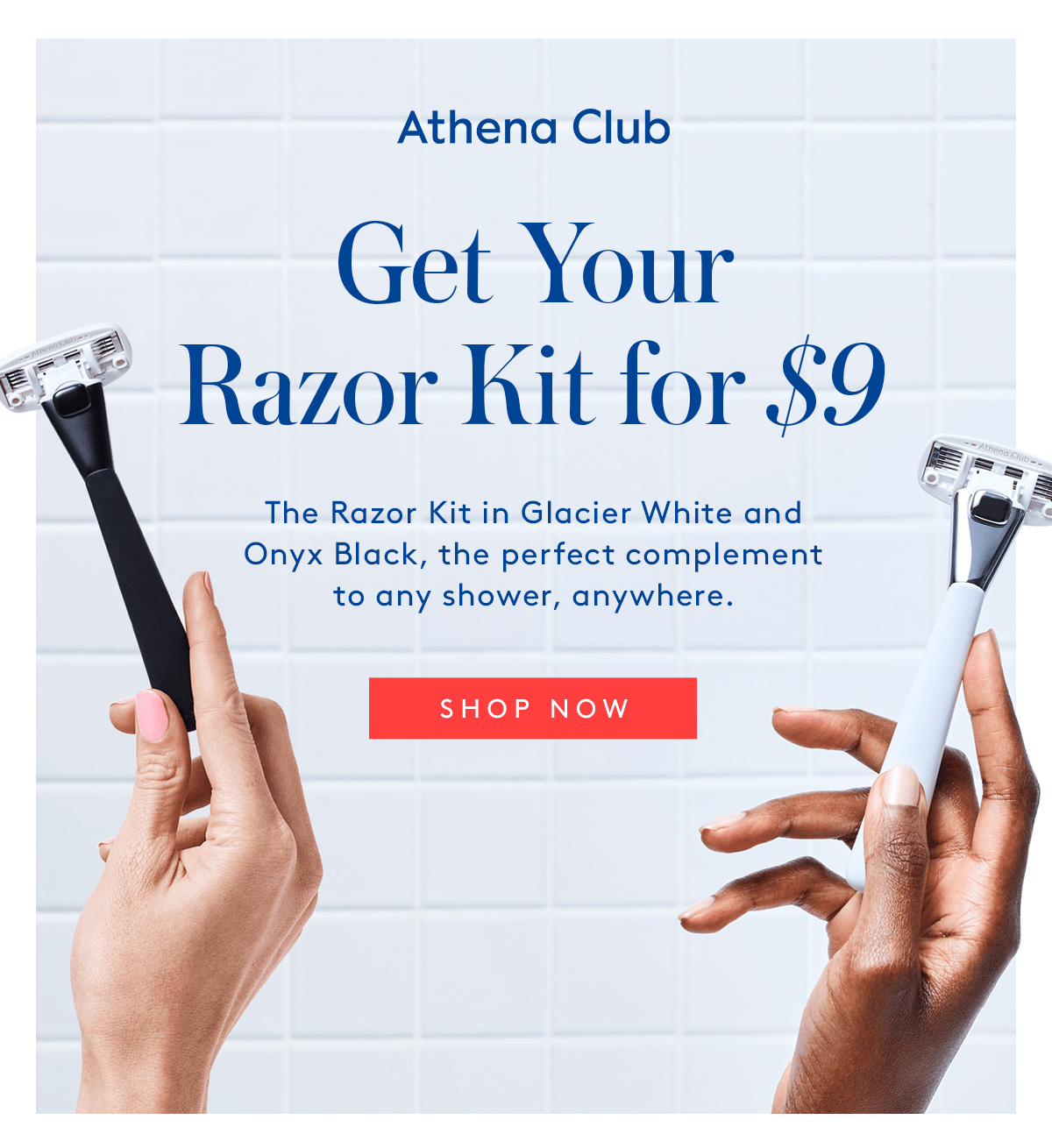 Athena Club has a great deal to get you started with their bestselling shaving kit - the Razor Kit! You'll receive the Starter Kit on your first month, plus Blade Refills based on the frequency you set.
We've designed, tested, and retested our razor for how people actually shave. Which is often in a hurry, not in their showers, in hard to reach spots, in weird positions, and not just their legs. Meet the Razor Kit for the shavers among us––however, wherever, whyever you shave. Our innovative, curve-loving, body-knowing razor features five spaced-out blades and a moisturizing serum activated by water for the superest, smoothest, closest shave.
Get your razor kit subscription starting at $9 on your first delivery + FREE shipping! Use this link to shop, no coupon needed. Your subsequent charges will depend on the number of blades you need and the frequency you set.
---
The Grove Collaborative new subscriber deal is back this Winter with new seasonal Mrs. Meyer's scents!
Fall is in full swing and Winter is right around the corner so we are excited to release the new seasonal scents from Mrs. Meyer's! Leading the way is Eucalyptus, which is a wintertime delight of peppermint, spearmint, and citrus mixed with the peaceful scent of iced vanilla, this Grove Exclusive is also infused with the crisp aroma of eucalyptus for an exhilarating blast of woody freshness.
Get FREE Mrs. Meyer's Winter Bundle at Grove!
When you start your subscription with a $20 purchase you'll get a new subscriber Mrs. Meyer's Winter Bundle FREE. Get FREE shipping on your first order, too! Mrs. Meyer's Clean Day household products are made from earth-friendly ingredients and essential oils. They're also known for their garden-inspired fragrances that'll brighten your day, and the cleaners come in recyclable packaging!
---