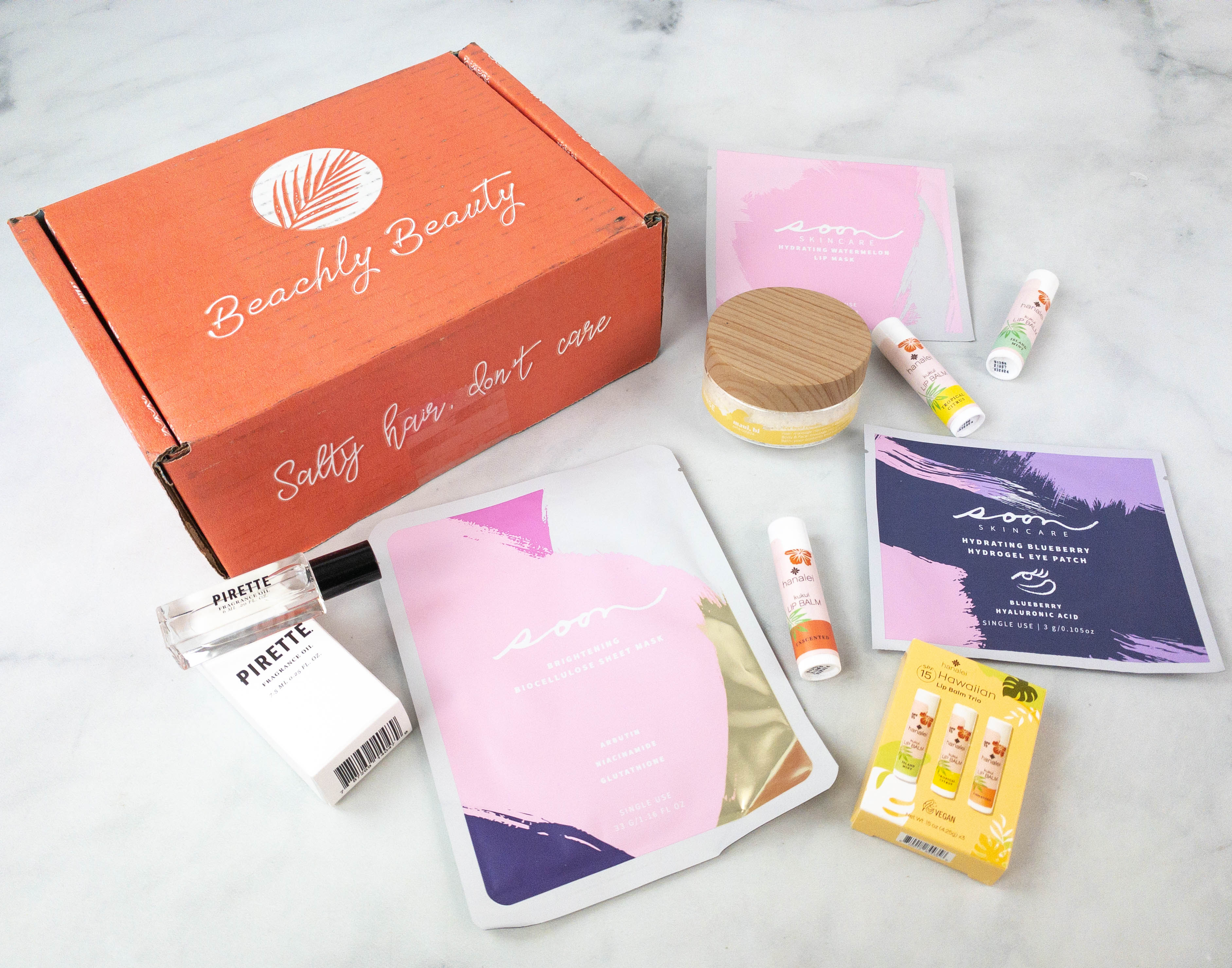 Beachly Beauty Box Winter 2021 is here to remind us of the beauty of the tropics amidst the chilly weather! It's packed with beach-inspired beauty products, made with natural ingredients that our skin will love.
ICYMI, the Beachly Beauty Box is now a seasonal subscription! You'll now receive the box every 3 months, instead of monthly. Beachly also has recently launched Beachly Starter Box, a great way to try the box before you get a seasonal subscription!
DEAL: Visit Beachly and get 50% off your first box when you use the coupon code HELLO50.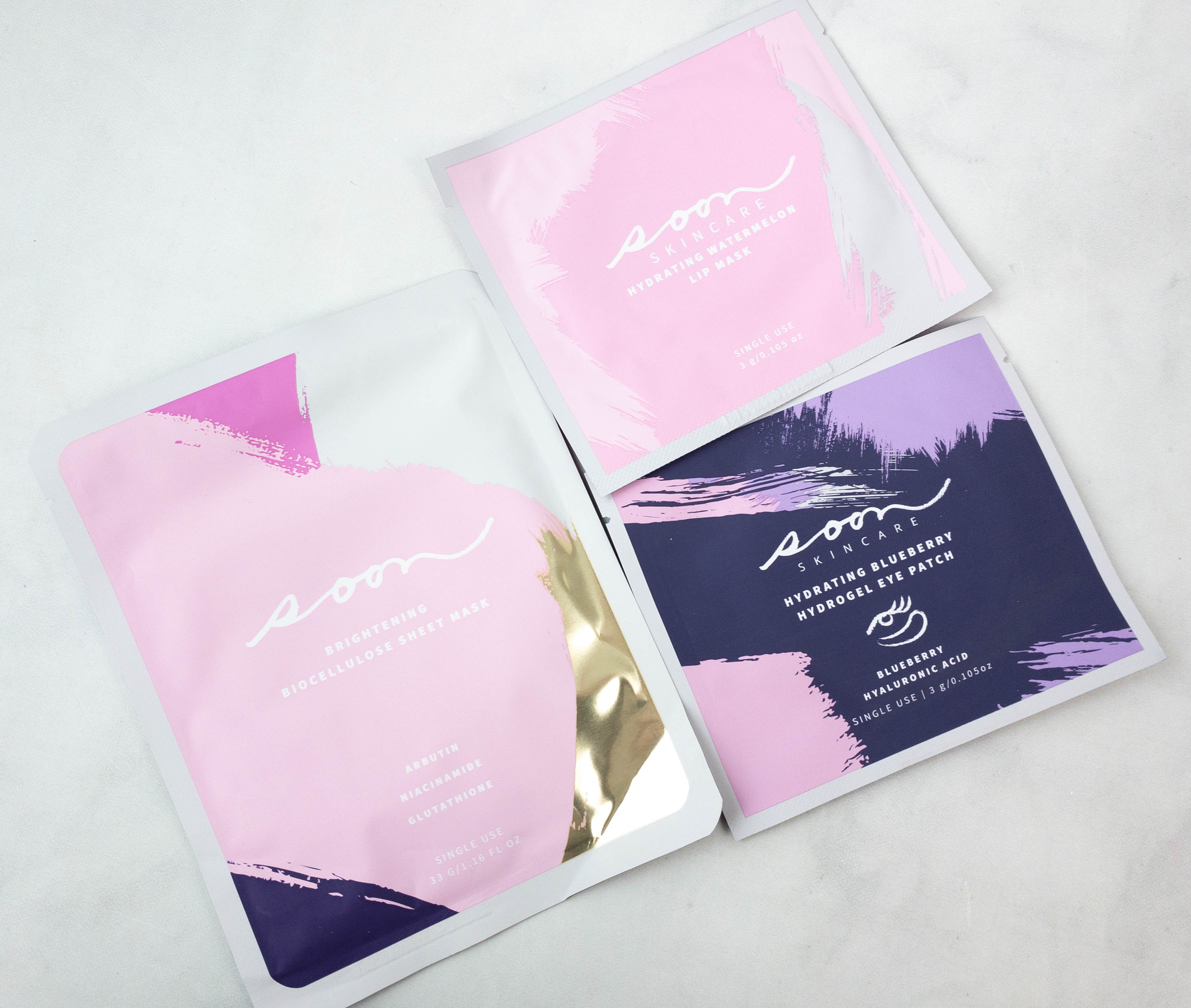 The Soon Starter Kit ($20) The kit includes three packs containing a Hydrating Watermelon Lip Mask, a pair of Hydrating Blueberry Hydrogel Eye Patches, and a Biocellulose Brightening Mask. This trio will come in handy when you need a quick skin boost! Everything is paraben-free, sulfate-free, and phthalate-free as well, and the masks are all biodegradeable.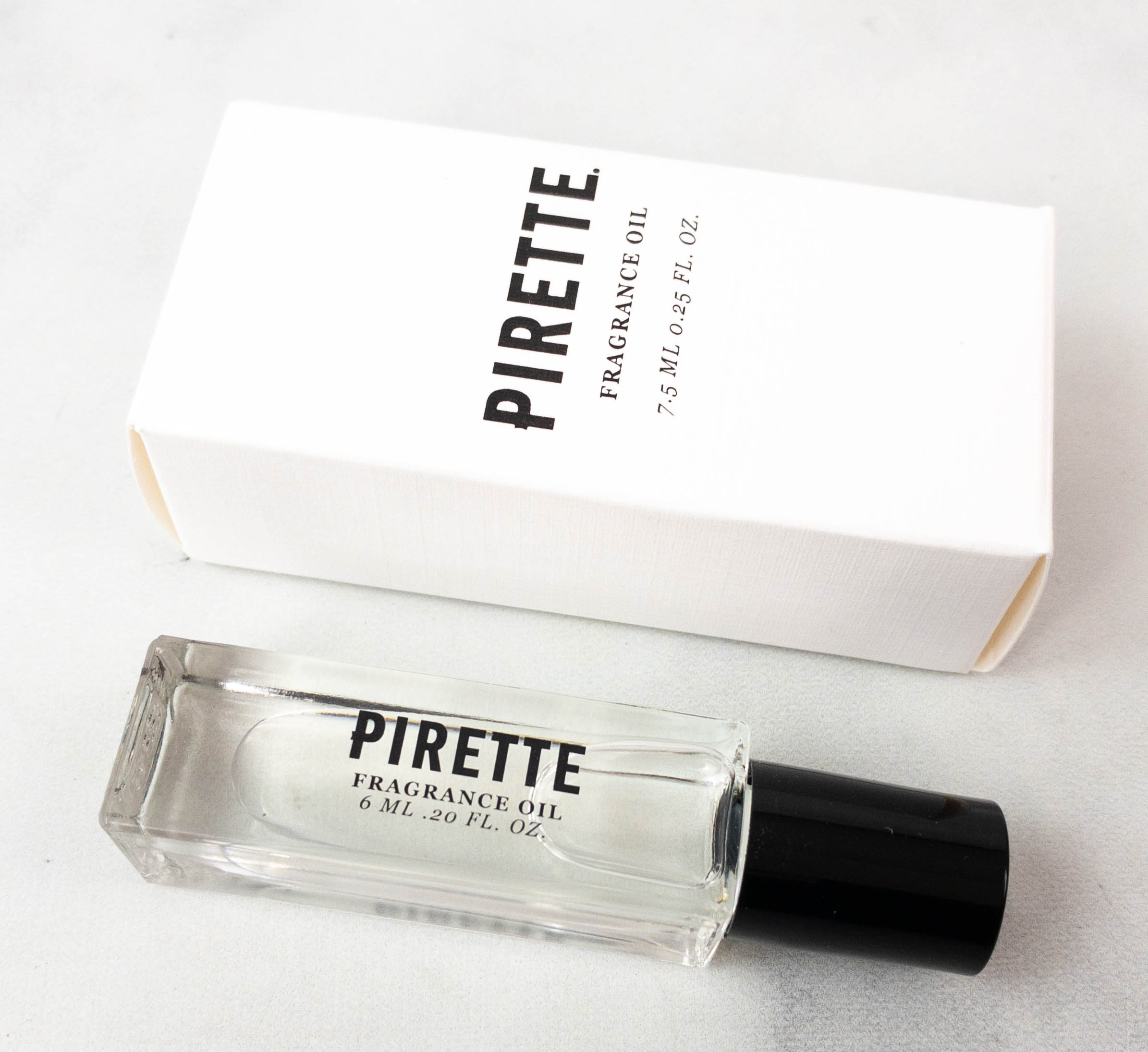 Pirette Fragrance Roller ($19.20) I love that they included a salty, summery scent this month! It's a small roll-on bottle of fragrance oil, which warms up with body heat to release a pleasant smell. Also, it's alcohol-free so you can use it even when you have sensitive skin. Aside from the neck, you can also apply it on pulse points like your inner wrist and inner elbows!
Hanalei Kukui Lip Balm Trio ($20) I received not just one but three vegan lip balms with SPF 15! Two of them are Hawaii-inspired variants, Island Mint and Tropical Citrus. The third one is unscented, just in case you prefer using a balm with no scent. These balms are also made with pure Hawaiian kukui oil which restores, nourishes, and conditions the lips. You can bring them to your trips or stash them into your work or gym bag for everyday use!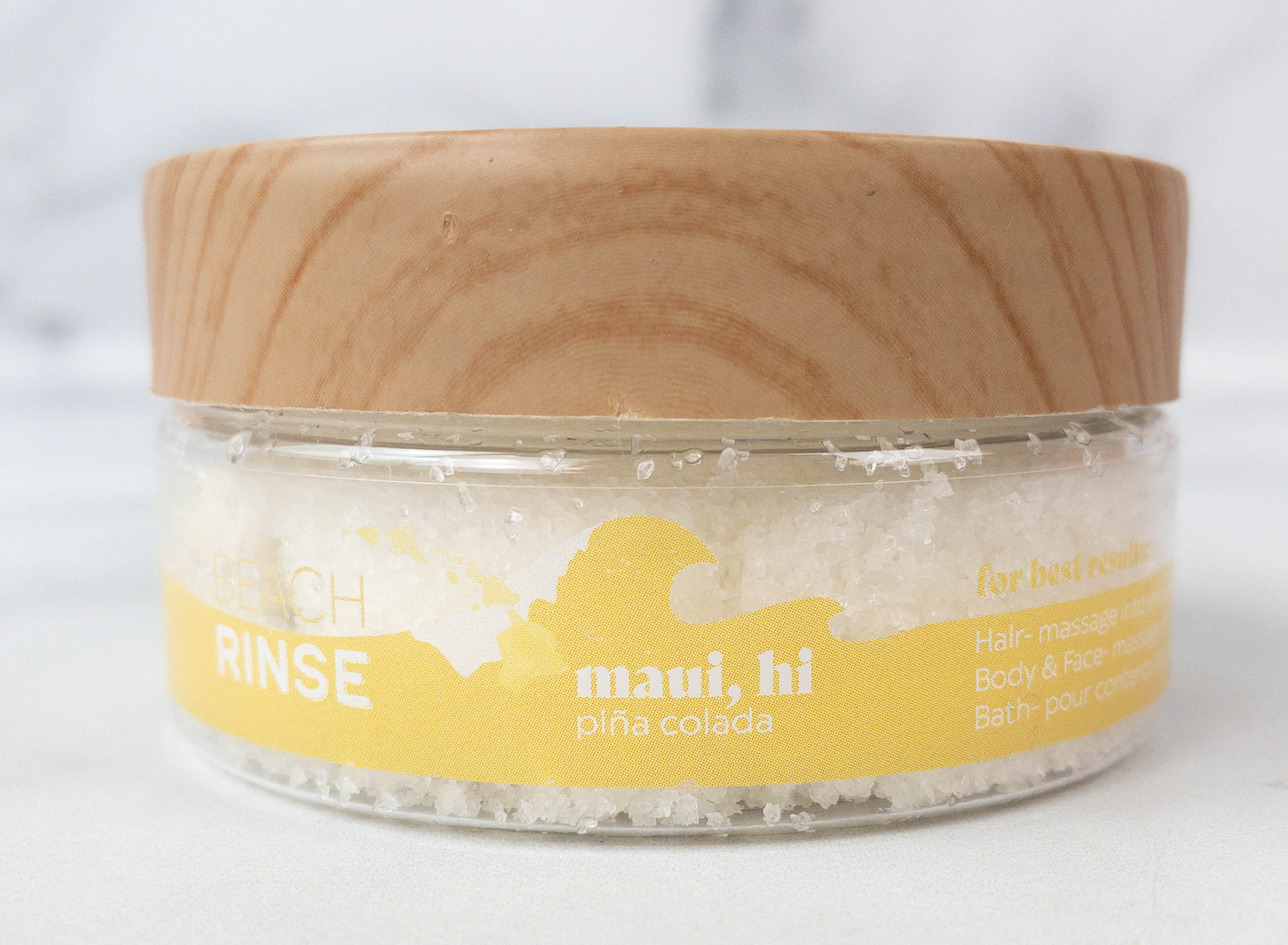 Beach Rinse Maui, Hawaii($14) Another Hawaii-inspired item is this soak, scrub, and rinse in one! Made with natural ingredients such as sea salt and coconut milk, it's gentle enough to be used for the hair, body, and even in your bath. They recommend using it in a steamy shower if you want to feel like you're fresh from a dip in the ocean.
This is the first seasonal box from Beachly Beauty and it was great! There's a trio of lip balms with SPF 15 to nourish the lips and protect them from the harmful sun rays. It would have been nice if there's a sunscreen that we can use in winter, though! My favorite item in the box would have to be the soak, scrub, and rinse in one. I like multipurpose products and it fits the bill, plus it smells so good, like a piña colada! This whole curation served sunshine and good vibes, perfect for beach babes and for anyone missing the beach this season.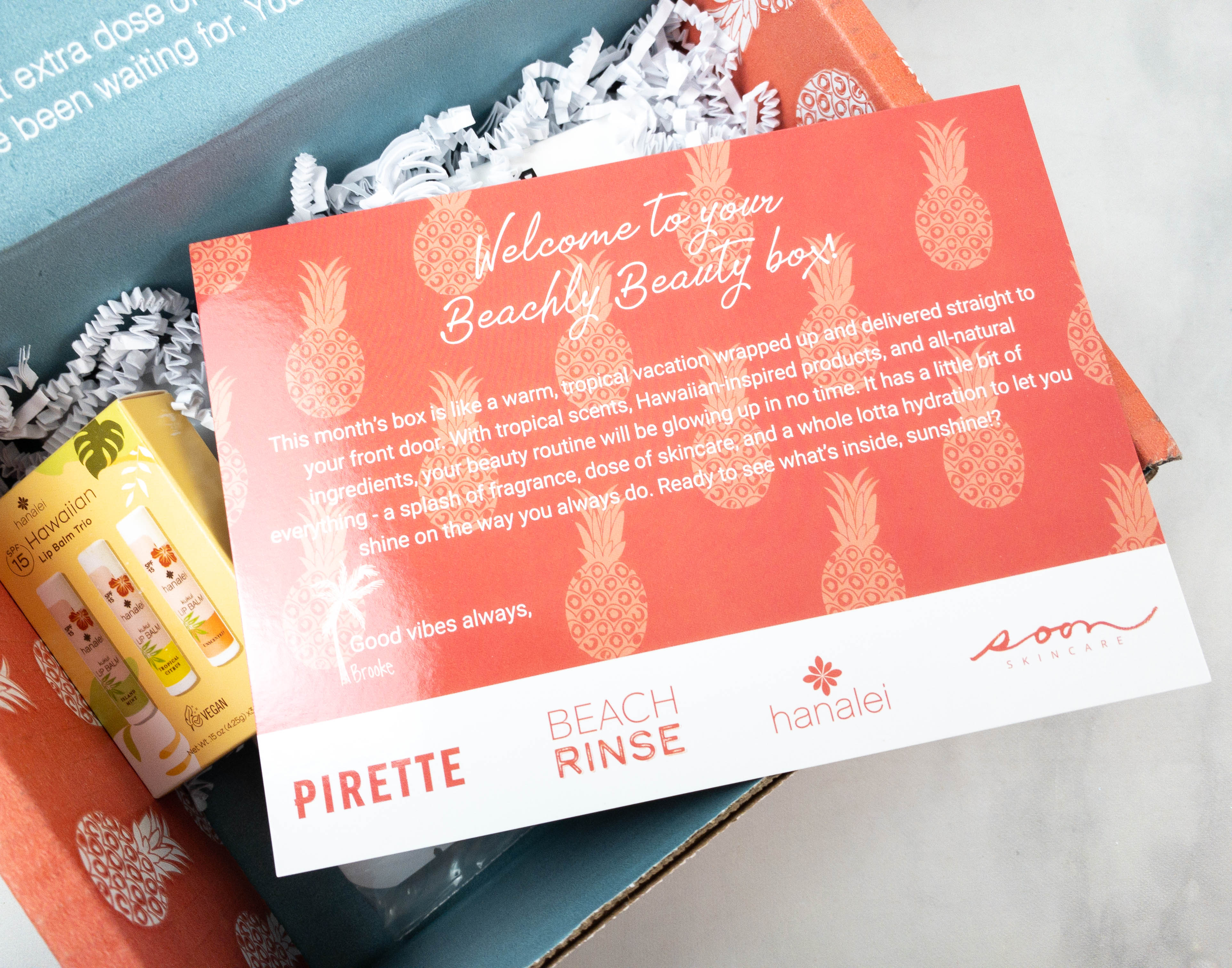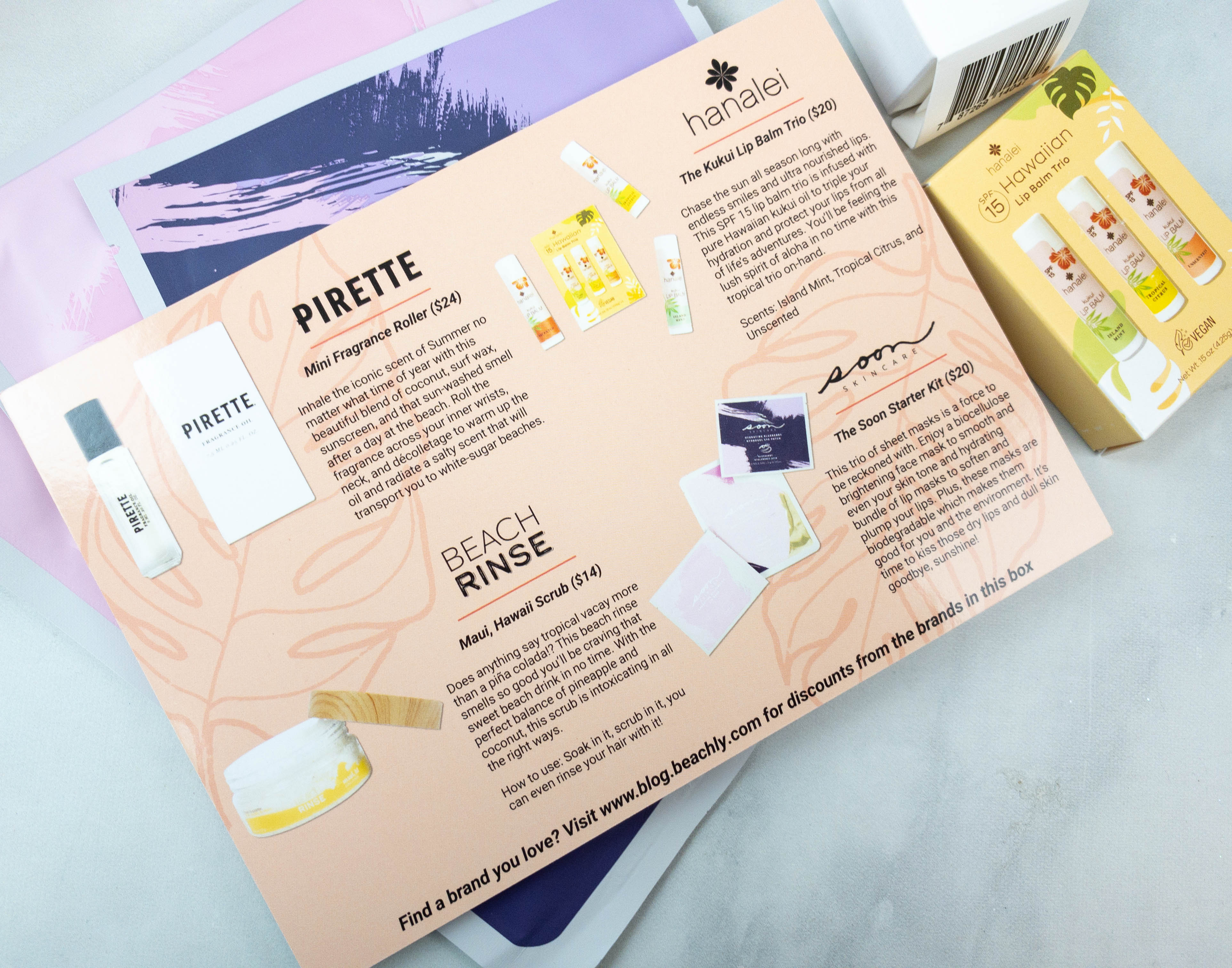 Beachly Beauty Box is a beach-inspired beauty subscription that focuses on cruelty-free and clean beauty products. Each box includes 4-6 beauty products, which may include lip balms, fragrances, cleansers, moisturizers, nail polish, and hair masks. It's $29 per box, with free shipping for the first box and $2.99 shipping for the recurring boxes. They promise at least $75+ retail value in each box. Beachly offers two other subscriptions – the Men's and Women's coastal lifestyle subscription boxes! Each quarterly box includes beach-inspired apparel and accessories worth $250+.
What do you think of the Beachly Beauty Box?